All The Details About The Mary Poppins Returns World Premiere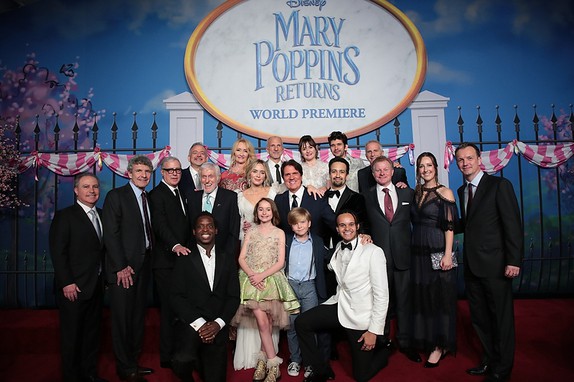 Disney's red carpets are the gold standard in the industry and the world premiere of "Mary Poppins Returns" was no exception. As soon as you entered the tent, you felt you were strolling down Cherry Tree Lane. In some areas, the carpet simulated cobblestones -just like you see in London.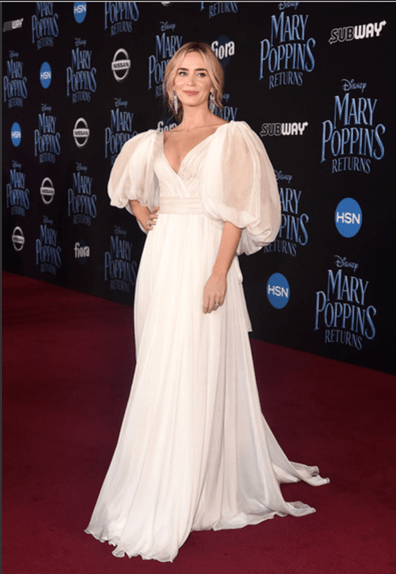 Everywhere you looked there seemed to be true Hollywood stars. Not just because the red carpet was along the Hollywood Walk of Fame, but because celebrities showed up all glammed up to celebrate the return of Mary Poppins.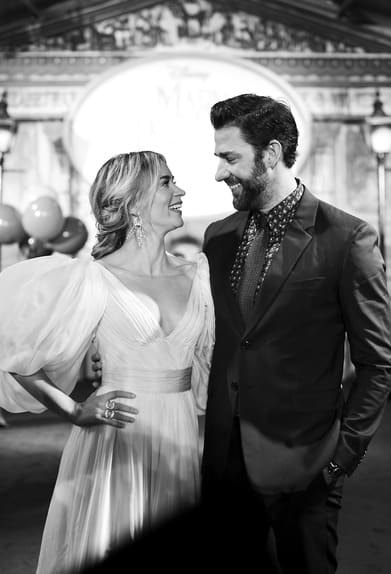 Emily Blunt with husband John Krasinski, Lin-Manuel Miranda with his wife Vanessa, Ben Whishaw, Emily Mortimer, Dick Van Dyke, Pixie Davies, Joel Dawson and director Ron Marshall attended the film's World Premiere at the Dolby Theater in Hollywood despite the unusual LA rain. Joining them were celebrity guests Josh Gad, Ina Garten, Allison Janney, Jennifer Lewis, Matthew Morrison, John Stamos, Bellamy Young, Weird Al Yankovic and more.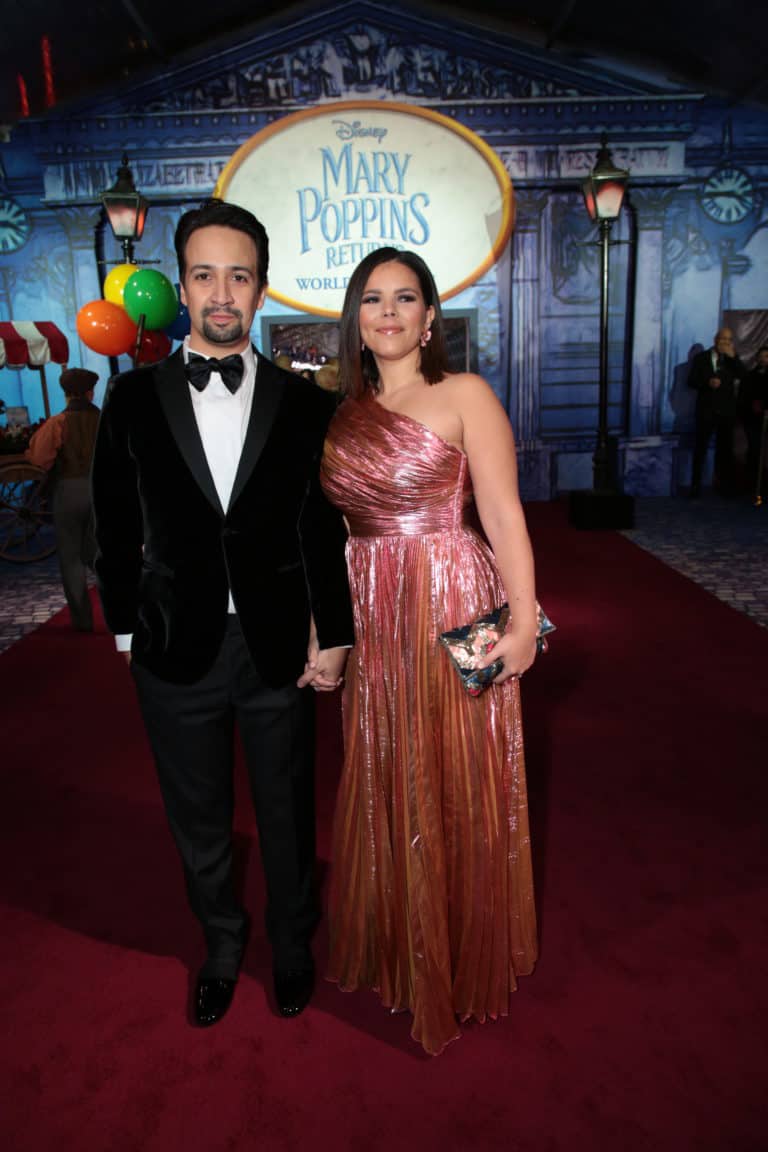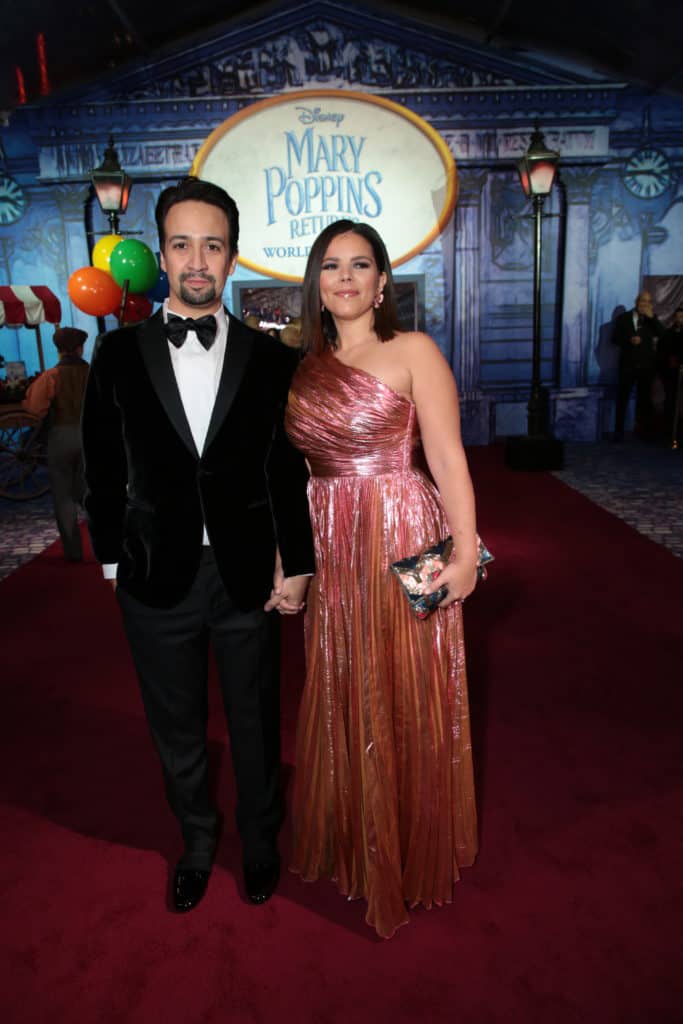 As I walked down the red carpet it was truly a pinch-me moment. Again I chose Michelle Meler Studio so I could feel practically perfect on such a special night.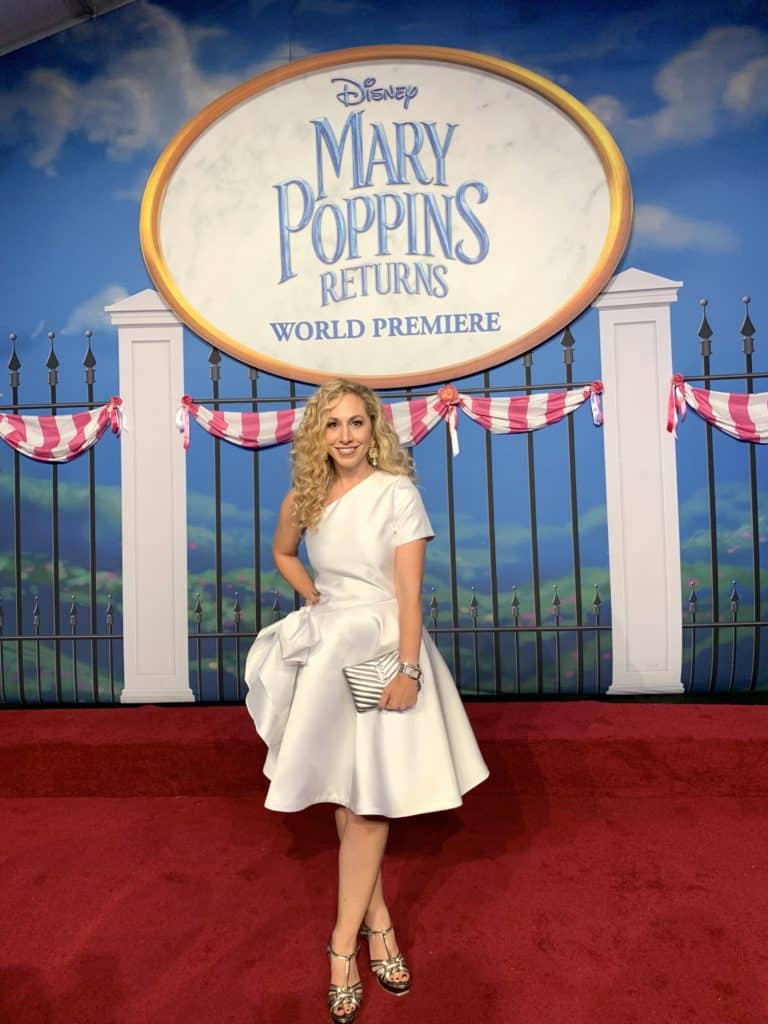 You can only imagine my surprise when both Emily Blunt and Emily Mortimer showed up in white, too! So take note: you can definitely wear white after Labor Day.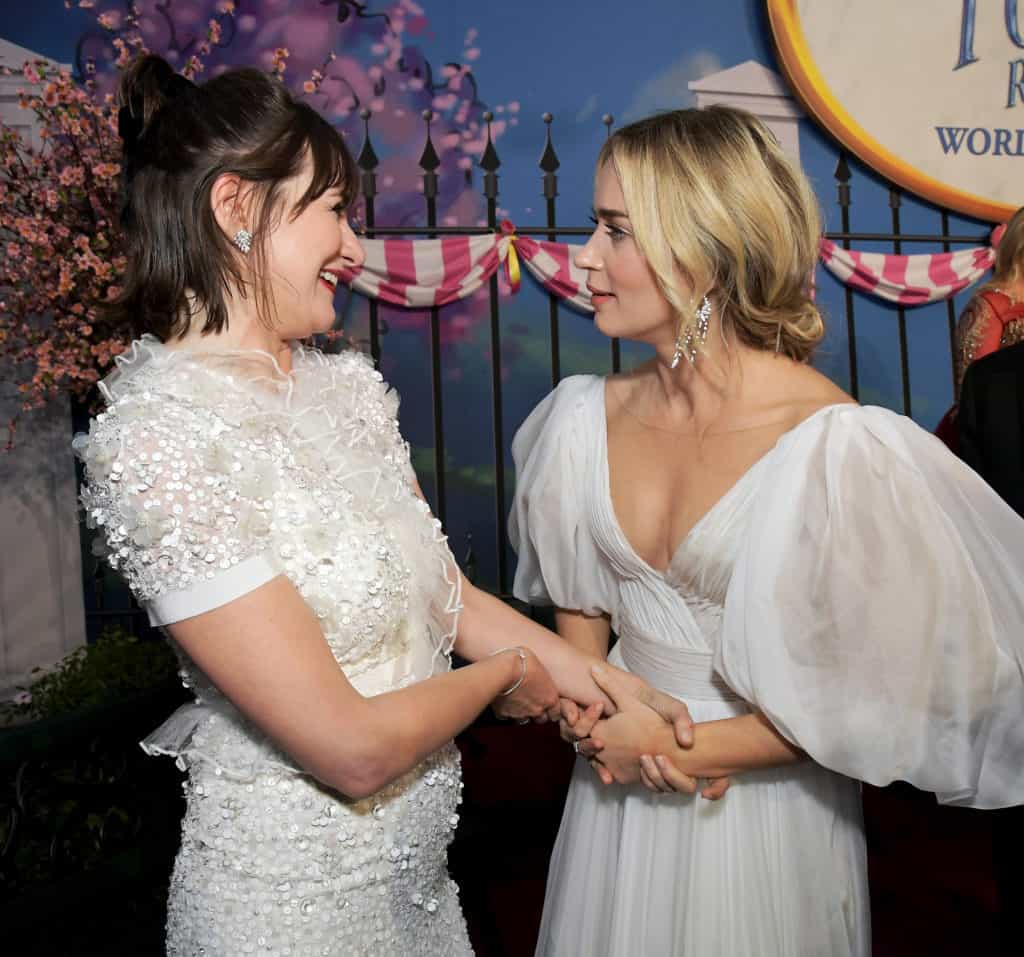 Then we all went to the actual premiere inside the Dolby Theater.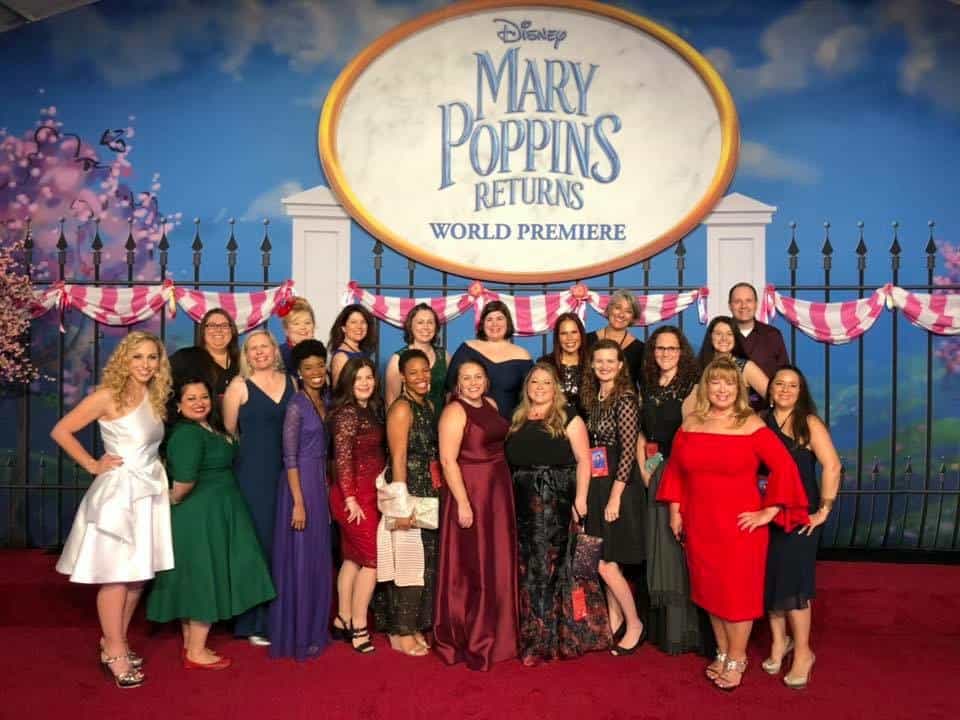 It was quite an experience to be in the theater where the Oscars take place but I couldn't take any pictures because cell phones were not allowed. Yet there are a few scenes that will forever stay in my mind: the emotional standing ovation for Dick van Dyke, Lin-Manuel Miranda (who seemed to stare in disbelief) and another one for Robert Sherman, the composer for the original Mary Poppins movie.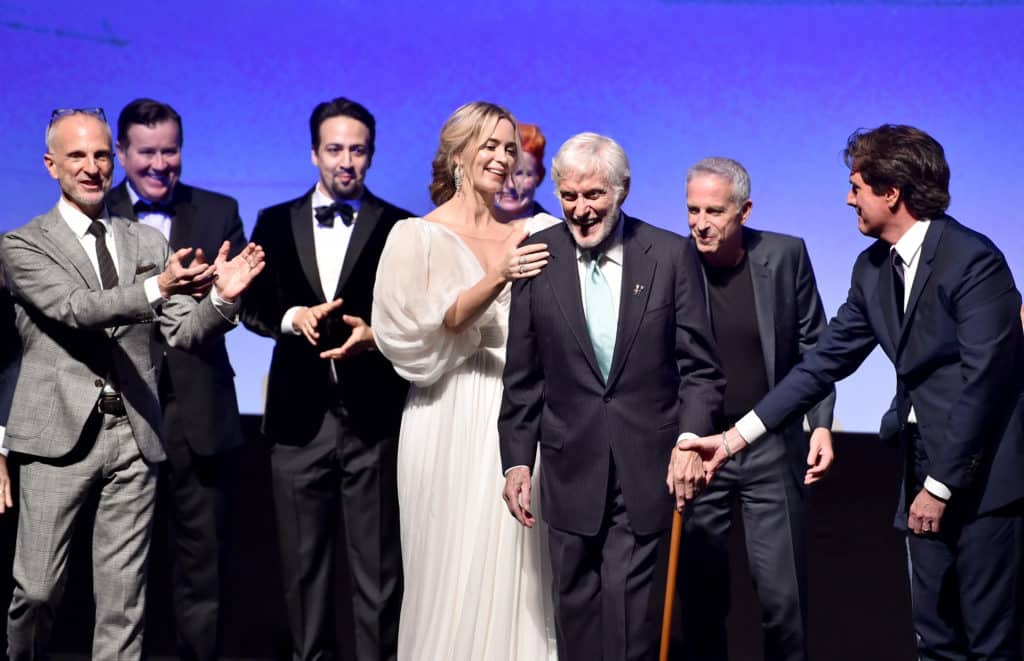 The cast and producers stepped on stage once the film ended and it was everything. I still can't believe I was sitting in the third row!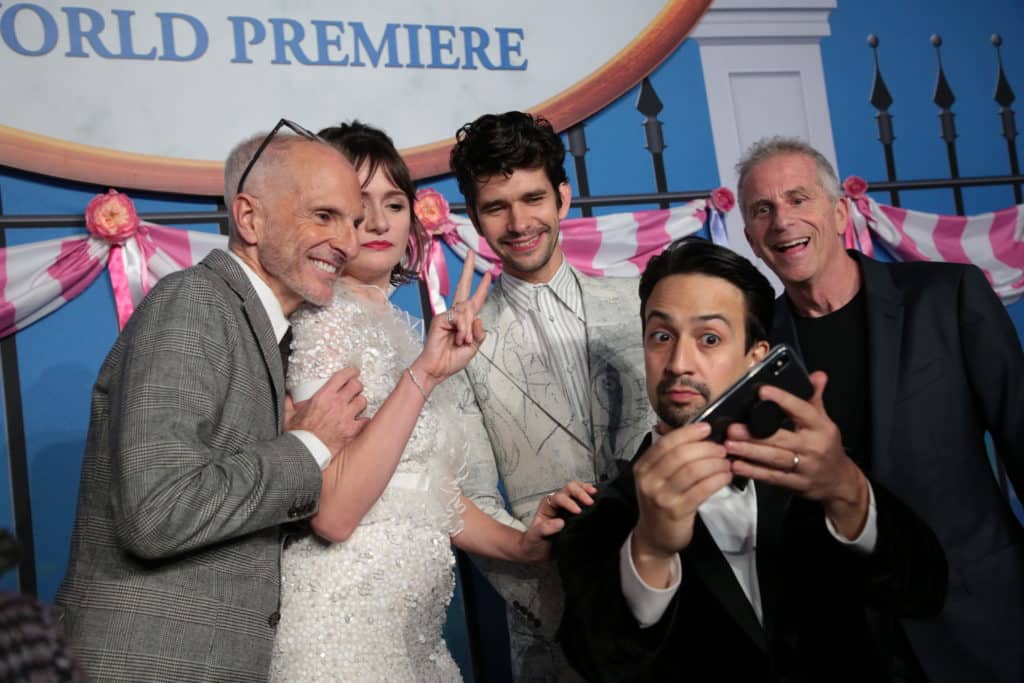 The Mary Poppins Returns After-party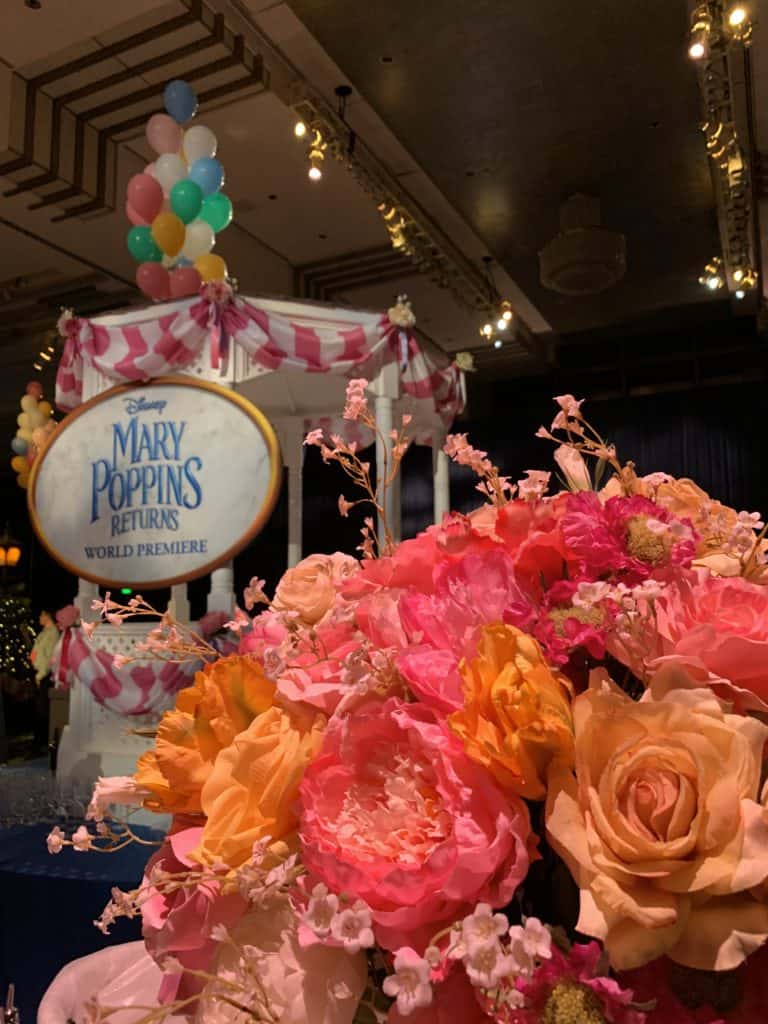 Afterward, it was time to party. The decor, food and entertainment where all themed accordingly and it was a star-studded affair. There were candy floss (cotton candy) stations, caricaturists, cucumber sandwiches, floral cakes and shepherd pie, among other details.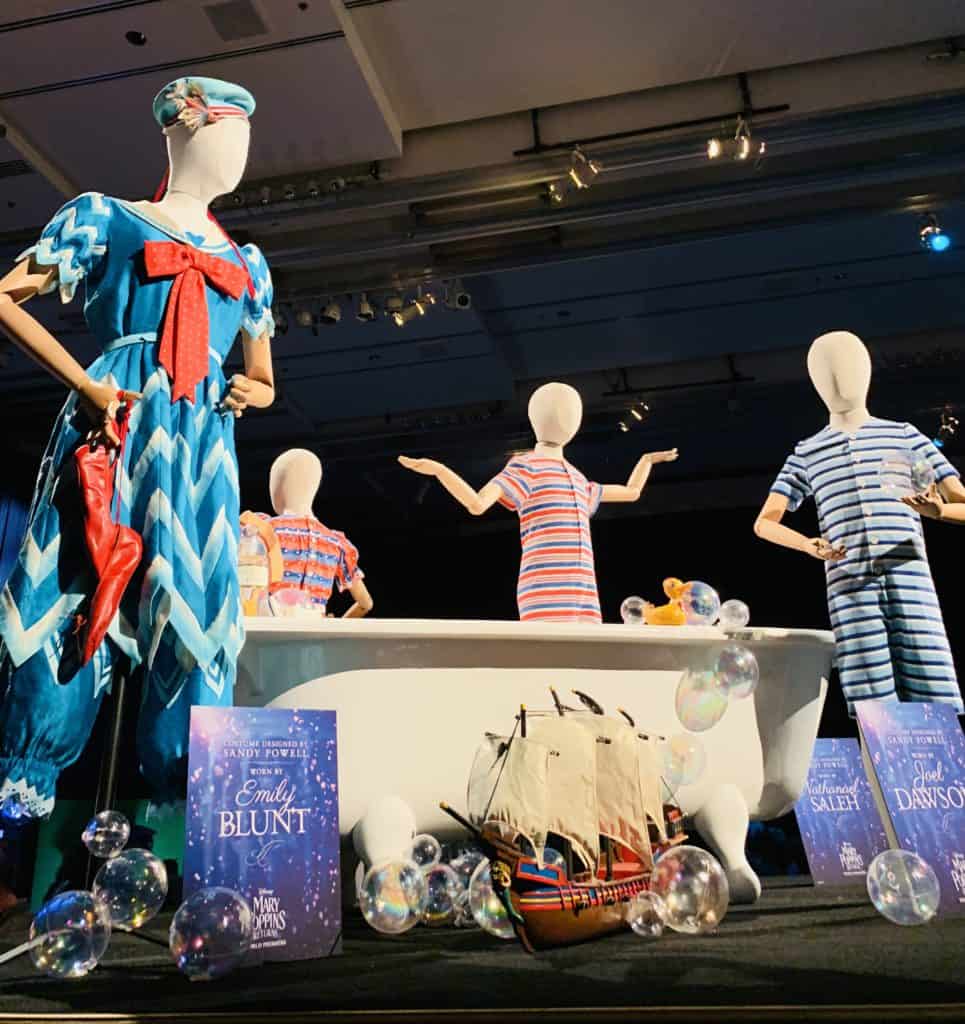 You also had the chance to see the original costumes from the film, which are absolutely stunning. Costume designer Sandy Powell outdid herself.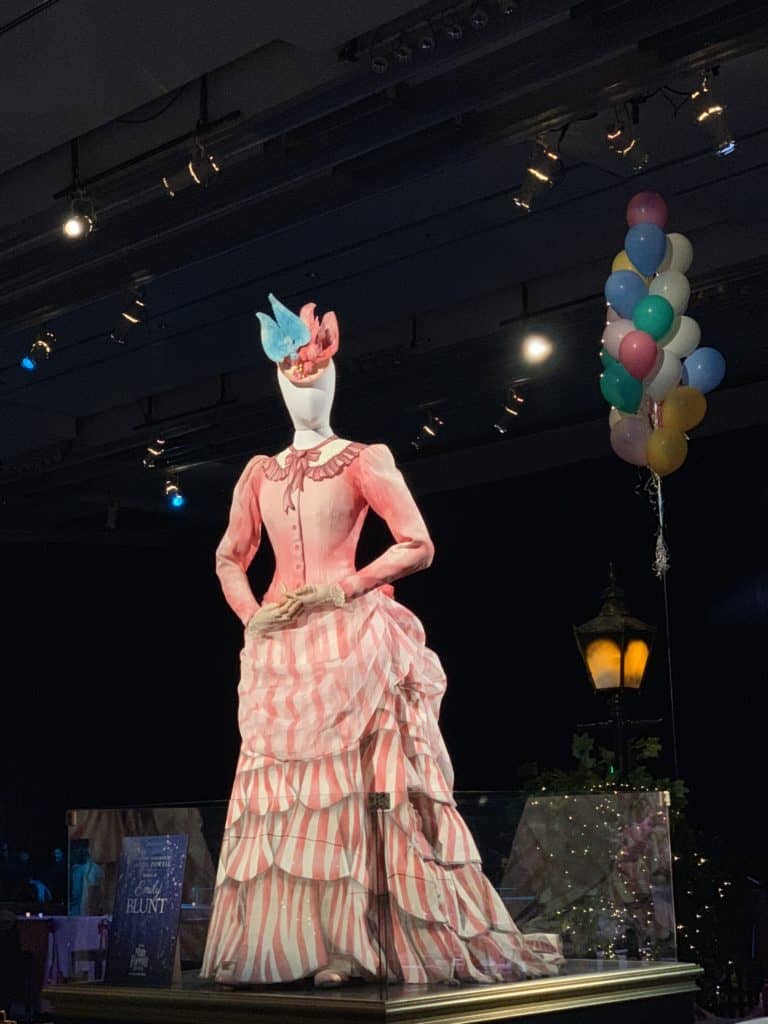 There were so many celebrities, but my most priceless moment came when director Rob Marshall graciously accepted taking a selfie with me.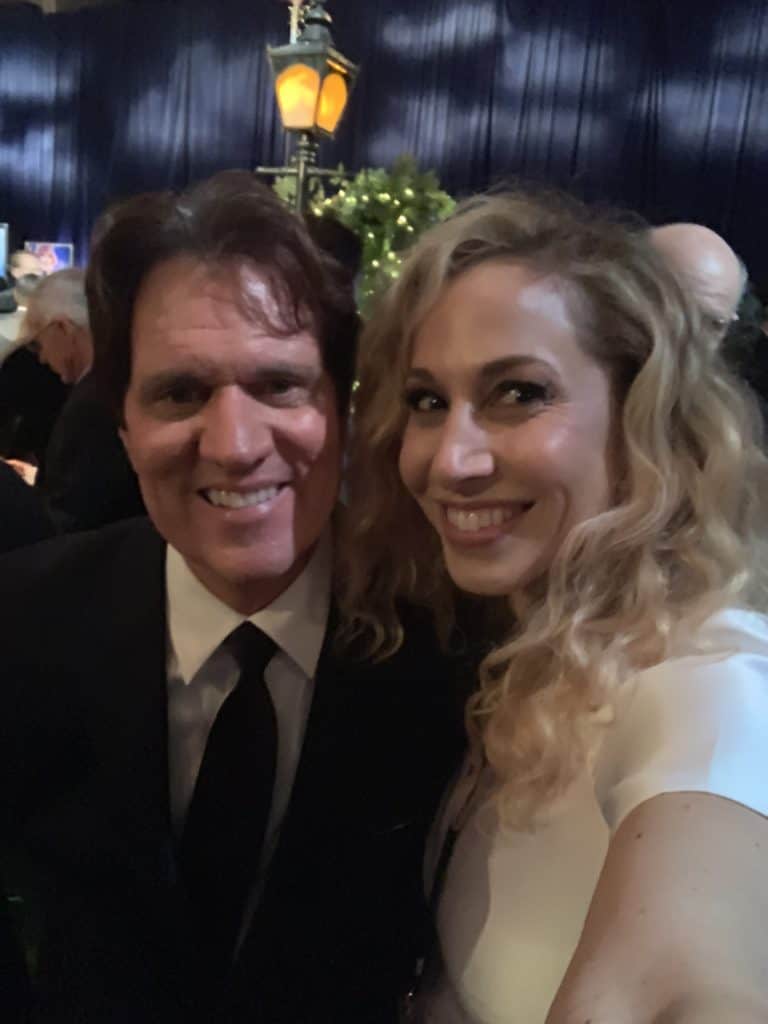 About Mary Poppins Returns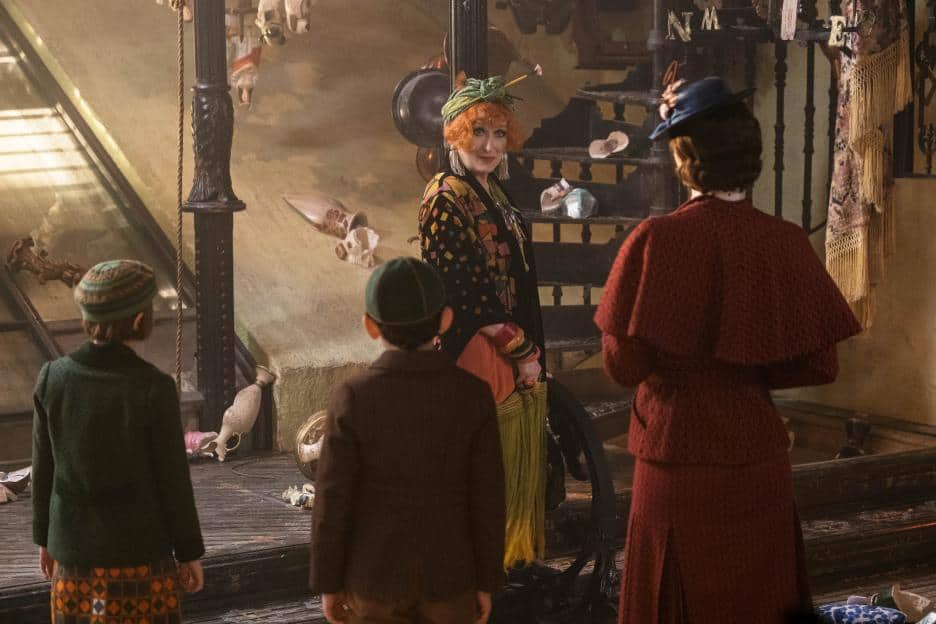 In Disney's "Mary Poppins Returns," an all new original musical and sequel, Mary Poppins is back to help the next generation of the Banks family find the joy and wonder missing in their lives following a personal loss.

Emily Blunt stars as the practically-perfect nanny with unique magical skills who can turn any ordinary task into an unforgettable, fantastic adventure and Lin-Manuel Miranda plays her friend Jack, an optimistic street lamplighter who helps bring light—and life—to the streets of London.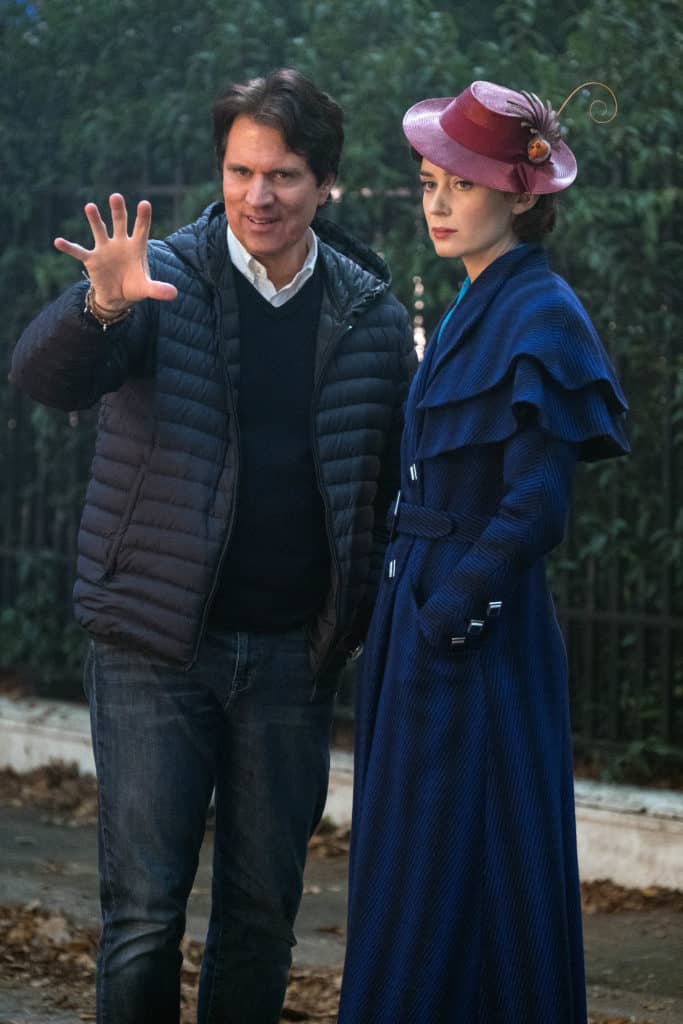 The film opens in theaters December 19 and I cannot wait for you to experience the joy this movie brings.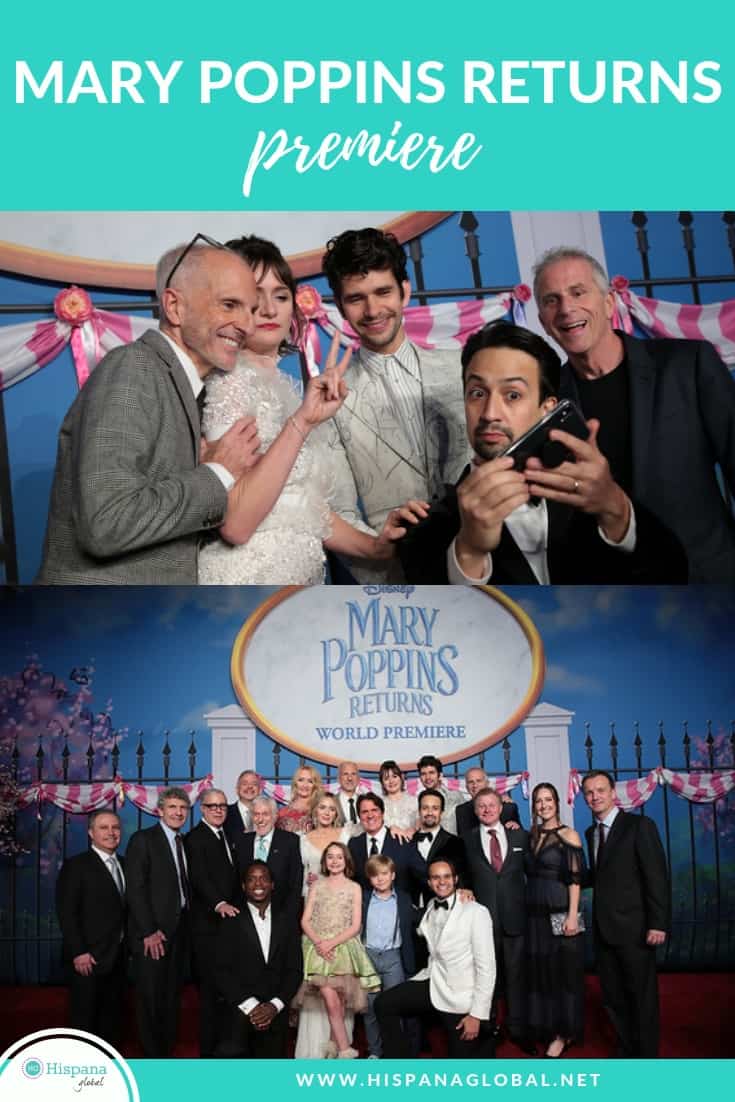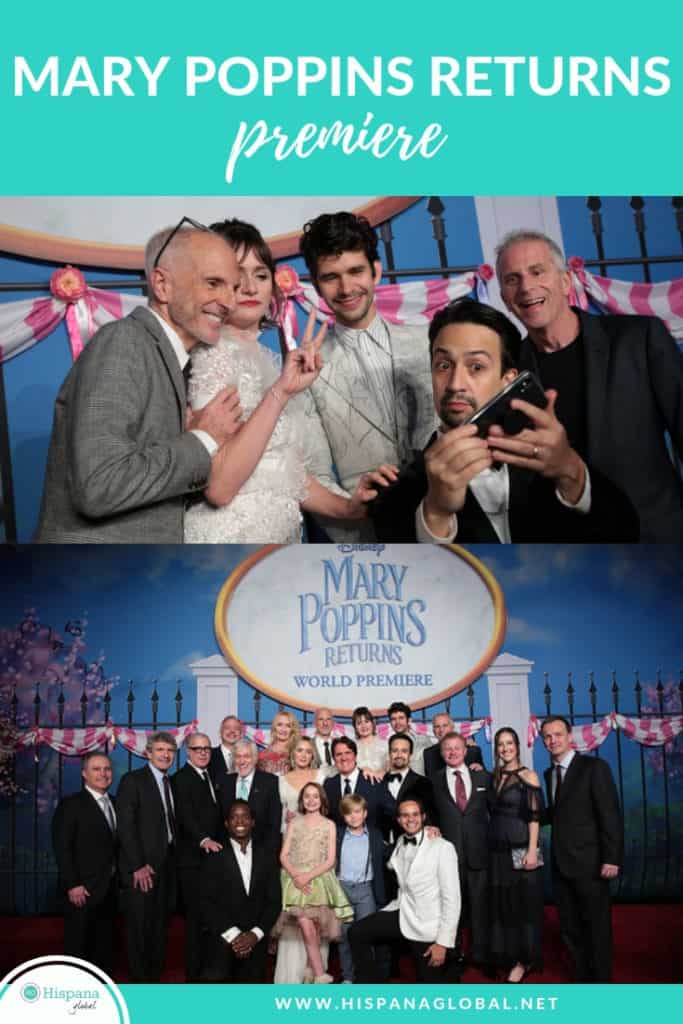 Special thanks to Disney for inviting me to cover the Mary Poppins Returns premiere.