What You Must Know Before Traveling With Pets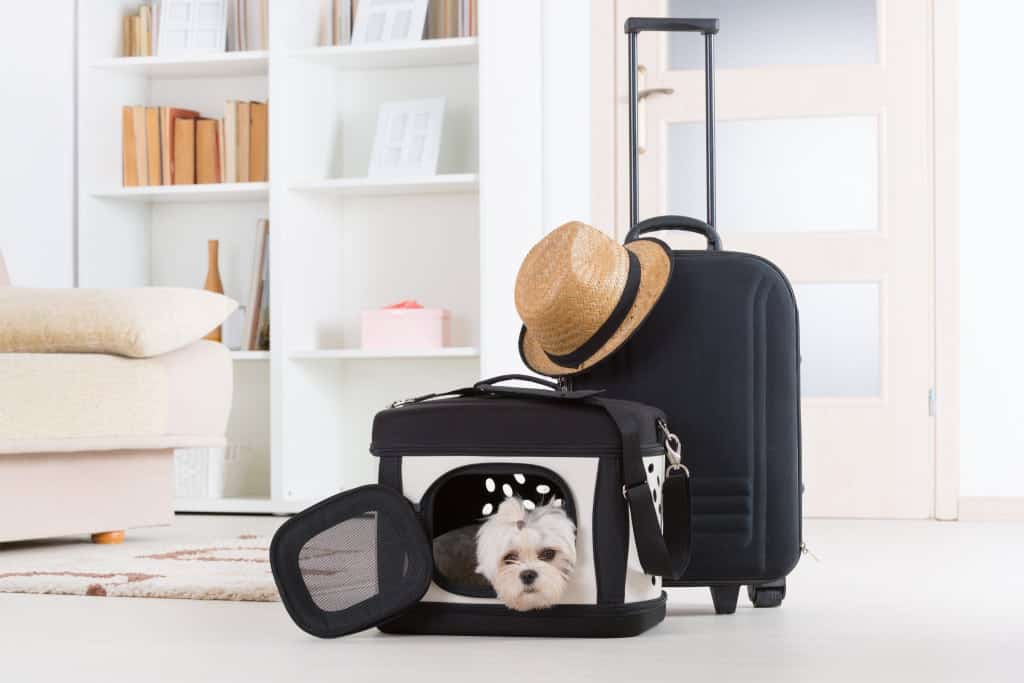 More and more people are traveling with pets, but there's a lot of planning to do to ensure you have a great trip. Also, you need to ask many questions so you know what to expect, what to bring, plus how to keep your pet comfortable and safe. Always ask your pet's vet for any medications you might need on the road and whether he or she knows any veterinarians in the area you'll be staying.
Over two million pets and other live animals are transported by air every year in the United States. If you're traveling abroad, keep in mind you'll need to meet the animal health requirements of the country you're visiting. Some countries require special documentation so make a list in advance of everything you will need when you travel.
Before getting on the plane, these tips from USA.gov will help make traveling with your pet safe and enjoyable.
Ask your airline about requirements for and restrictions on traveling with a pet. Check with your airline to find out if they allow pets in the passenger cabin. If you can't bring your furry friend on your flight as checked or carry-on baggage, you might be able to ship your pet as cargo. Also, you'll likely have to provide a certificate from a veterinarian stating that your pet is in good health. However, airlines may not require health certificates for service animals used by people with disabilities.
Make sure you bring an approved kennel. The kennel for a carry-on pet must fit under the seat in front of you, and your airline will likely require your pet to stay in the kennel during the flight and in the airport. You'll want to de-clutter your pet's kennel before you get to the airport, in case TSA agents need to do a physical inspection of your pet's carrier.
Carry a leash. Whether you need to walk your dog through a metal detector, or carry him through, bringing a leash can help keep your pet under control in the busy airport environment.
Consider your pet's comfort. Traveling, particularly loading and unloading, can be stressful for an animal, so you should consider your pet's comfort. Try feeding your pet a light meal two hours before getting to the airport. Walk your pet before leaving for the airport, and again before checking in. While you should leave the sedatives at home, if you're thinking about giving your pet something to help it sleep easier on the trip, always check with your veterinarian first.
Also, if you'll be staying at a hotel, always call before booking to ensure pets are welcome. Some resorts even have special amenities for dogs and cats, so ask. Safe and happy travels!
Photo: Shutterstock