15 Tips For Your First Trip To Paris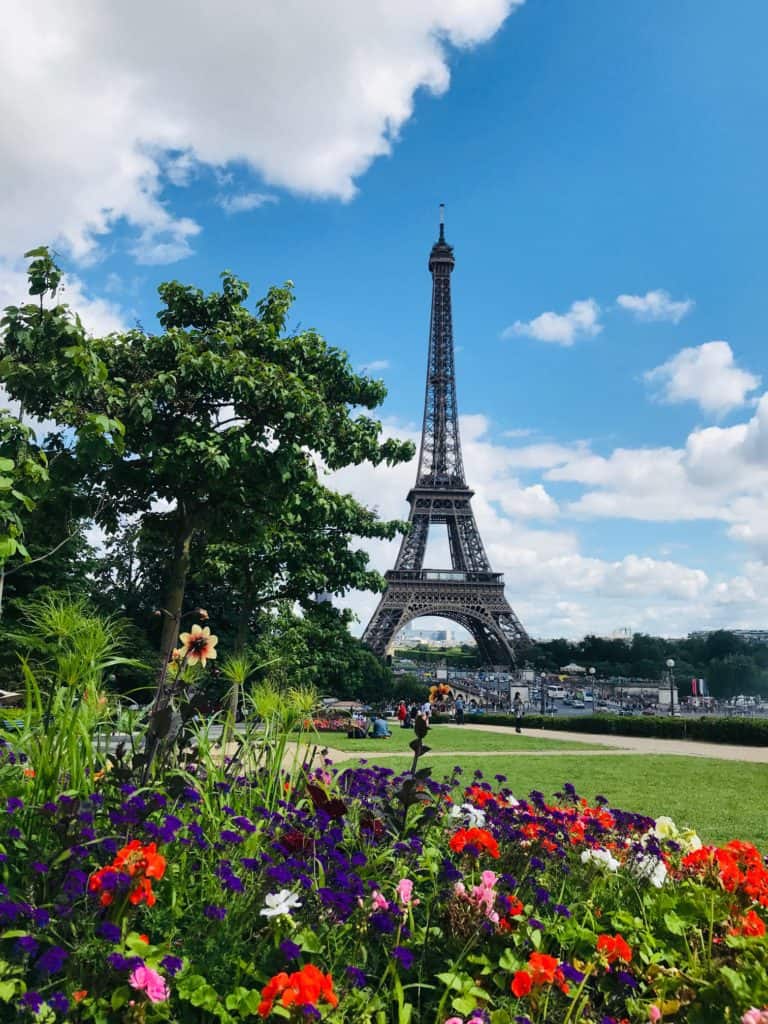 My first trip to Paris was 30 years ago so when I decided to visit it this June, I totally felt like a first-timer. I remembered the highlights, the Louvre, the moments we spent with my family and Versailles, but the memories were distant.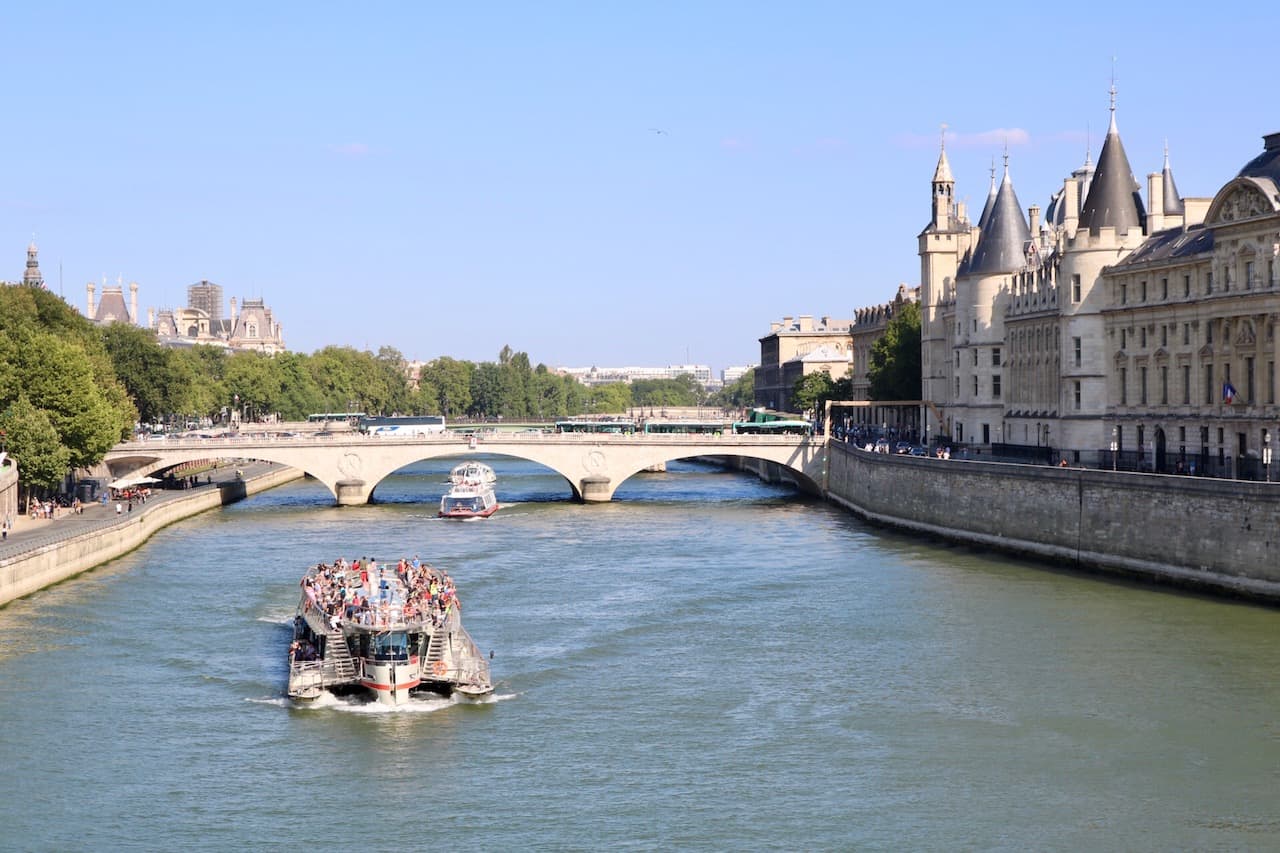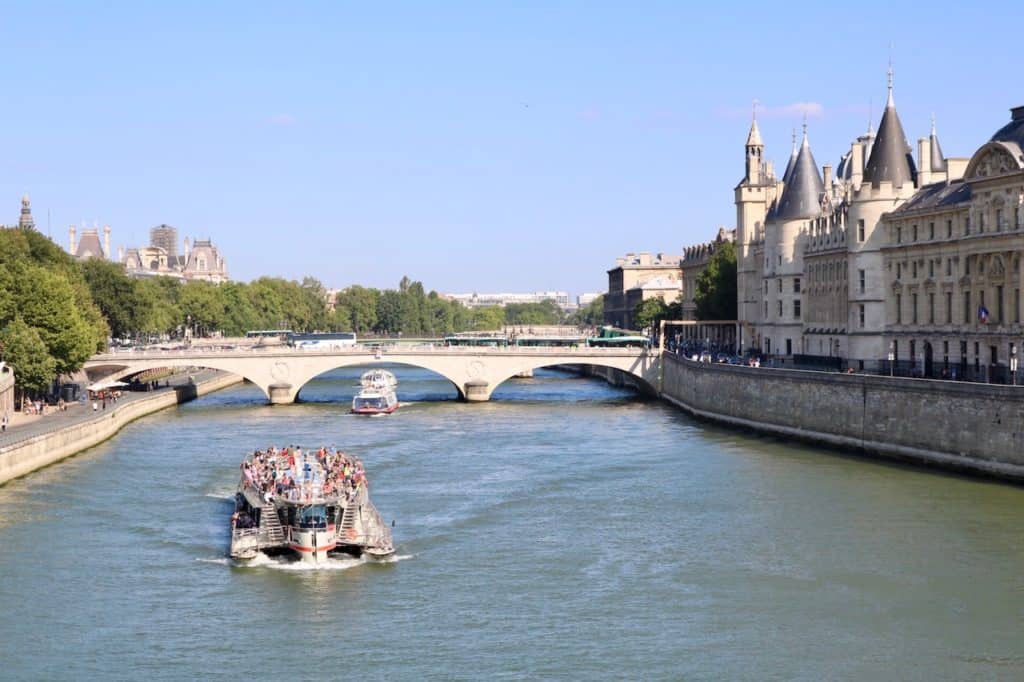 France, Paris and the world have certainly changed over the past few decades, so many friends expressed their concern about my solo traveler plans. As usual, I was always aware of my surroundings and was extra careful but I felt quite safe. It helped to plan my outings before I left my hotel and always look like I knew where I was going. I also dressed to blend in, and kept a low profile (no flashy handbags or jewelry). These are standard precautions I take when I travel. I used the Metro and the train, explored the city on my own and never had a problem. Yes, I did see a lot of security in all the tourist spots and closed-circuit cameras everywhere, so you can tell the French are fully vested in protecting everybody.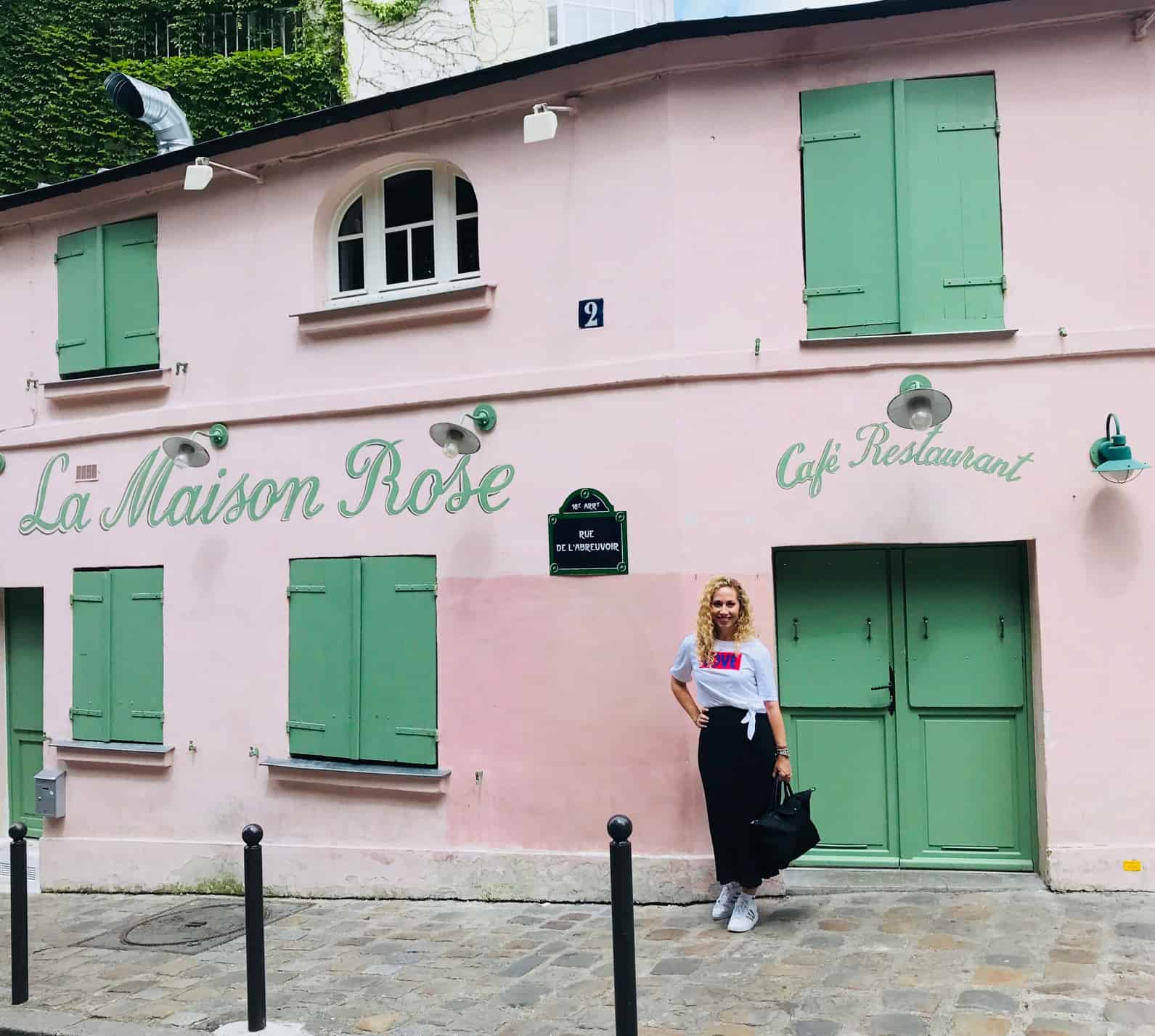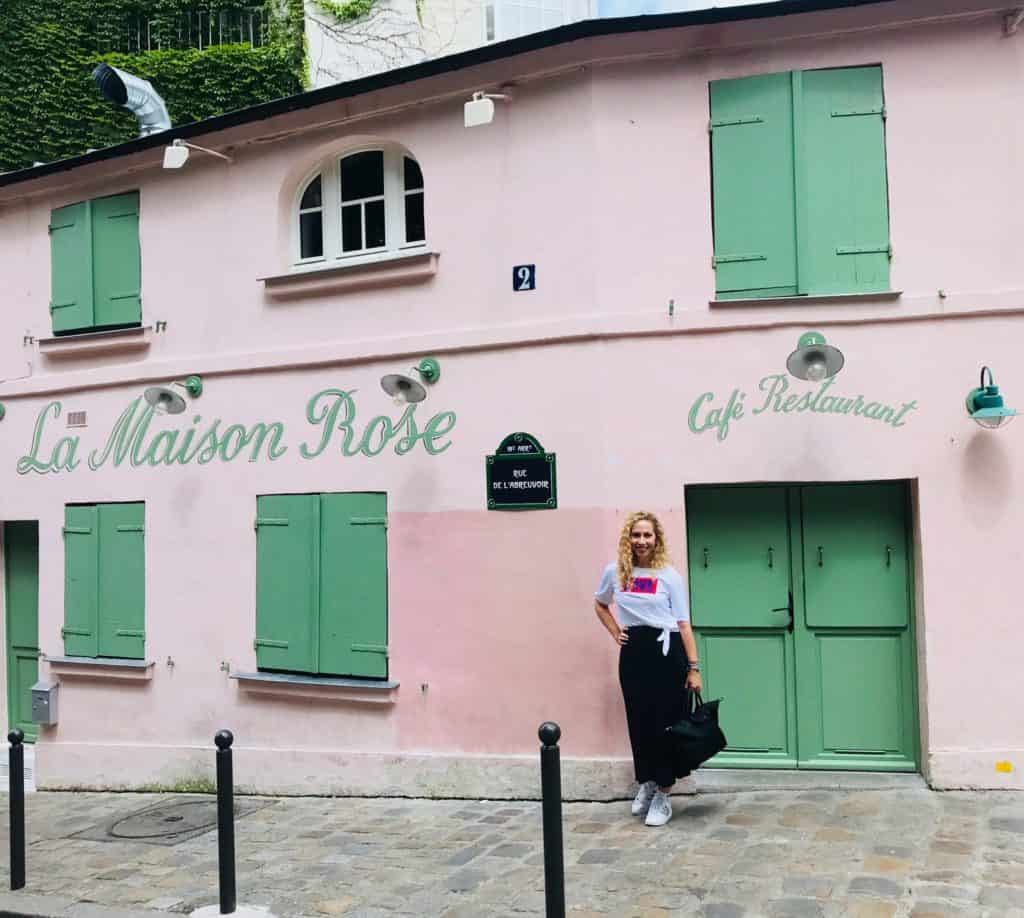 Paris is a beautiful city and no matter how long you stay, you will always find something new. In general, I found people to be much nicer than what I expected. One of my memories from my first trip to Paris was that if I spoke English, people weren't the nicest, so I spoke Spanish to avoid issues when my limited French vocabulary wasn't enough. It's always helpful to learn a few words and phrases before you travel to any country, and I highly recommend you do so, even if the French are trying to make an effort to be nicer to international tourists. Greeting people with a simple "Bonjour" immediately breaks the ice. This time, though, most people I met spoke English and were willing to help me out.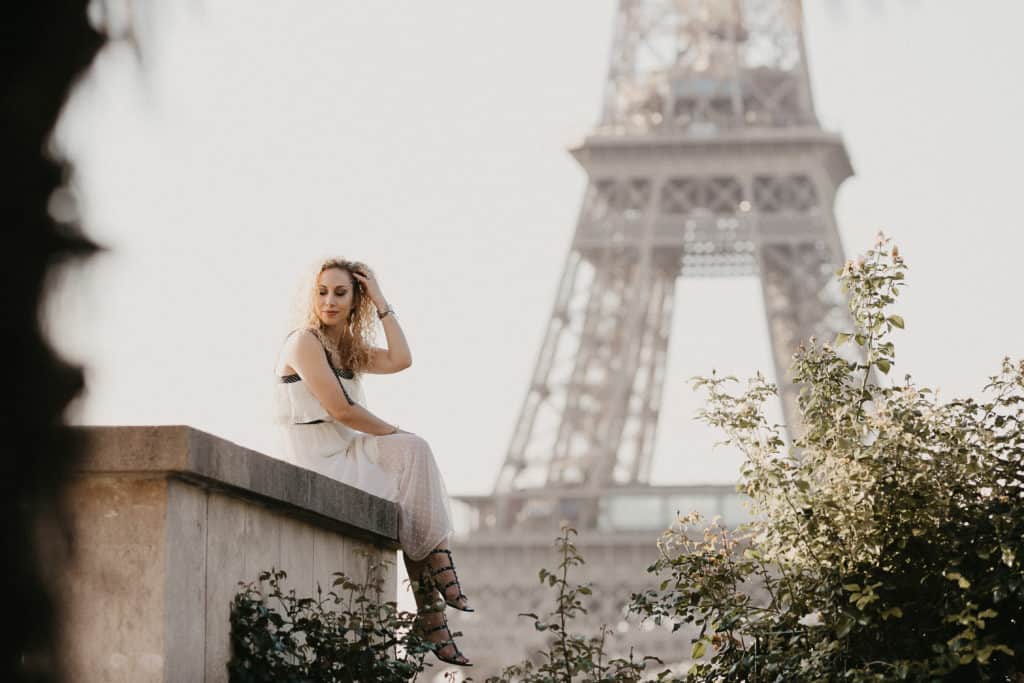 Also, if this is a special trip, as it was for me, consider hiring a professional photographer for an hour or two. For me, hiring Meiry from Flanerie Photo was priceless. I have photos in front of the Eiffel Tower that I will always treasure. Just know that to get the best photos, you will need to get up super early to get the best lighting and avoid crowds.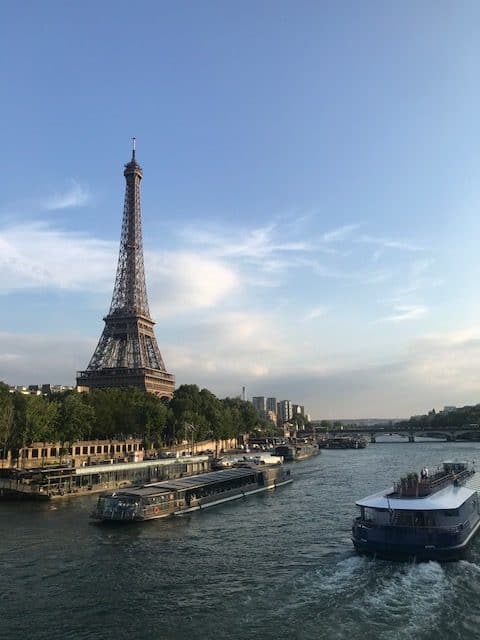 Paris tips for first time travelers
Here are my top tips if your travel to Paris, especially if it's your first time in the City of Lights: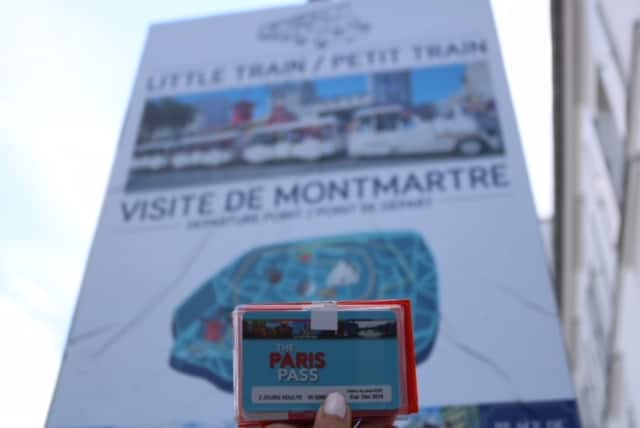 Learn key words and phrases before you go. Duolingo is a great free app that can familiarize you with French. You can also download Rosetta Stone or Pimsleur in French. Google Translate's app is not the most accurate but can be quite helpful with menus and its handy camera feature, which scans the phrases and translates them into English or any other preferred language.
Download the Paris Metro app. It's free and comes in handy to figure out how to get to most places in the city. The best part is that it does NOT require wifi or cellular data connection. Tip: aside from your destination, know the number of the Metro line and the direction in which it should be heading before you board.
Adjust to the new time zone as quickly as possible. Jet lag is real but there are many tips to combat it. Avoid sleeping once you arrive, and the first day try to stay up at least until 7 pm. Also, hydrate and walk. I've found that it's much easier to fight the temptation of a nap if you're busy exploring the city.
Manners go a long way. Even if you don't speak French, make sure to say Bonjour (good morning and good day) as soon as you enter a shop or restaurant. "Merci" (thank you) and "S'il vous plait" (thank you) will also go a long way.
The first day, do a hop on/hop off bus tour. Not only will it give you a top level view of Paris, but it will also help you understand where everything is located. I used the Paris Pass, (company which provided me a complimentary 2 day pass), and I highly recommend it. Paris Pass holders also get a Museum Pass with fast track entry to some of the top museums in Paris, including the Louvre, Musee d'Orsay, and Centre Pompidou. The 2-day pass I had included a one day Big Bus pass and a 2 day Paris Visite metro pass, which saves you money and time. You can use the Big Bus to tour the city and for transportation that day (but just know it is not the quickest option). The 2-day pass also includes the Seine river cruises, which I recommend doing one hour before the sunset. Tip: if traveling during the summer, apply sunscreen before your Big Bus tour; the sun can be brutal when you sit in the upper deck.
Book your specialty tours in advance. Many sell out, especially during busy tourist seasons like the summer. If you want to explore the Catacombs, attend Le Moulin Rouge VIP show, visit Versailles, or climb up the Eiffel Tower, you're much better off booking them before you fly to Paris.

Try viator.com, expedia.com, or pariscityvision.com. You can also contact your hotel concierge in advance for assistance.
Do a walking tour of Montmartre. This bohemian area favored by artists in the 19th century is stunning and full of hidden treasures. Even the street art is beautiful! As you walk up the hill to the Sacre Cœur basilica, you'll find gorgeous views of Paris and many art galleries. The Place du Tertre is full of bars, cafes, and bistros, so it's perfect to take a break or have a drink. If you want crepes (even gluten free), stop by Comestibles. They also sell crepes to go. For your tour, I highly recommend Elena of FindYourParis. She combined art knowledge with history, and time flew by as we explored Montmartre. If you're traveling with children or have limited mobility, there is a small train tour (Le Petit Train) that departs every 15-20 minutes at la Place Blanche in front of the Moulin Rouge and drops you off at La Place du Tetre, just steps away from the Sacre Cœur and the cafés and souvenir shops. You can hop off the train and then take it back to Place Blanche. If you purchased the Paris Pass, it's included. Walking down is worth it, in my opinion, but not worth enough to deal with tired children.

The Fork app is free and very useful

Make dinner reservations. Try The Fork app for most restaurants. It's free and very easy to use. Some restaurants even offer special menus or discounts for bookings made through this app. Please note that top and trendy restaurants need to be booked weeks in advance! Also, fancy restaurants are pricey. My top experiences were at Alain Ducasse's Le Jules Verne in the Eiffel Tower and at Monsieur Bleu, a trendy restaurant that also has an outdoor bar. Both were very expensive but for me, totally worth it. If you're a soufflé fan, go to Le Soufflé, which is tiny and fills up quickly. Their three-course menu is 37 euros and every soufflé I tried was delicious. Other great restaurants: L'Ami Louis, Frenchie, Clover Grill.

If time allows, plan for 1 or 2 trips outside of Paris. Versailles and Giverny are my top choices. Both are at least half day trips, due to the distance. Versailles is closer but gets extremely crowded, so prepare mentally for that. If you're a big fan of impressionist art, Claude Monet's home and gardens in Giverny are a must. It was one of the highlights of my trip! You feel as if you're stepping into a painting.

Take advantage of tax-free shopping for tourists traveling outside of Europe. Galeries Lafayette makes it easy to get your VAT or tax refund with an area dedicated to getting your forms. Other stores will provide you with a printout that you must present at the airport before you check in to receive your tax refund. Plan for extra time when leaving France because even if the process is very easy, lines can be long. You need to do this before checking your luggage, in case you have issues with your form and need to show your purchases to a customs agent. Tip: if you do the Big Bus tour, your ticket and map might have a coupon for a free gift at Galeries Lafayette. Use them! I got a practical canvas bag and a L'Occitane travel set at the Welcome center.
Pack comfortable shoes that you already broke in. You will be constantly walking and the last thing you want is a blister. It's a good thing that athleisure is so on trend!

You can really wear sneakers with anything these days and still look stylish.
Save money by asking for plain tap water. Simply ask for "un carafe d'eau, s'il vous plait" (pronounce it: oon karáf dough see voo play) and your server will bring you a pitcher of water. The savings add up big time!
Enjoy French "fast food" on the go. No, I'm not referring to hamburgers and fries. On almost every street you will find a boulangerie where you can find fresh sandwiches, baguettes and croissants. You will also find crepes around tourist areas; they are quite inexpensive yet so delicious!
Be flexible with your plans. Sometimes museums go on strike, and your tour might get canceled. Or enhanced security measures might affect tours of the Catacombs. Both happened to me and while I was upset, there is so much to do in Paris that in the end it wasn't the end of the world. Have a plan B just in case.

Beware of pickpockets. If you grew up in a big city you already know to carefully watch your belongings, to keep your handbag closed and in front of you, and to never leave your wallet or cellphone in your back pocket. The metro (subway), Versailles, museums and any crowded areas (like Trocadero) are fertile ground for robbers, so be extra cautious. I did not feel unsafe at any time, even if you do see armed guards and policemen at landmarks and tourist areas. Tip: take photos of your passport, id, and credit cards with your phone or camera to have as a backup. However, store them in the cloud or using a password-protected service so if your phone gets stolen, robbers don't have access to your personal information.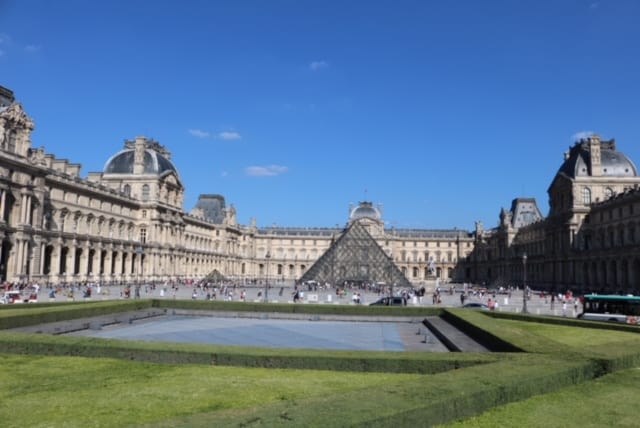 I hope these Paris travel tips help you even if this is not your first trip to the City of Lights. If you have any other tips, please share!