10 Disney World tips for your family's magical vacation
When you're traveling to Walt Disney World Resort with young children, especially for the first time, it pays off to plan and learn from other parents' Disney World tips.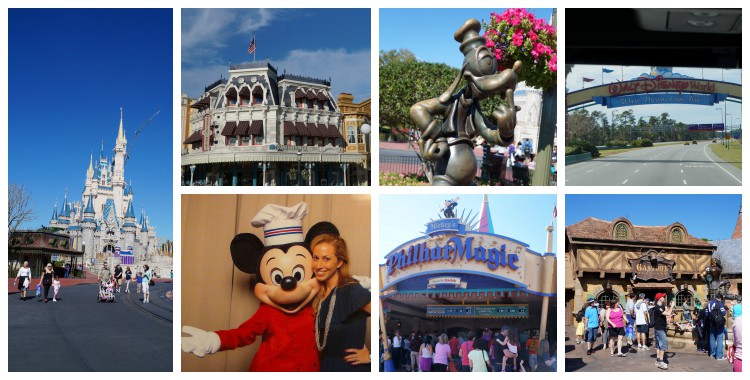 Aside from buying Disney-themed t-shirts and little toys before traveling, remember to take an autograph book where characters can sign their names for your children. It can be a simple notebook decorated with stickers.
I've been fortunate enough to visit Disney World over 30 times, sometimes for fun and others, for work. There is always something new to discover, and even the hotels offer unique experiences to enjoy some downtime. The themed pools are so much fun!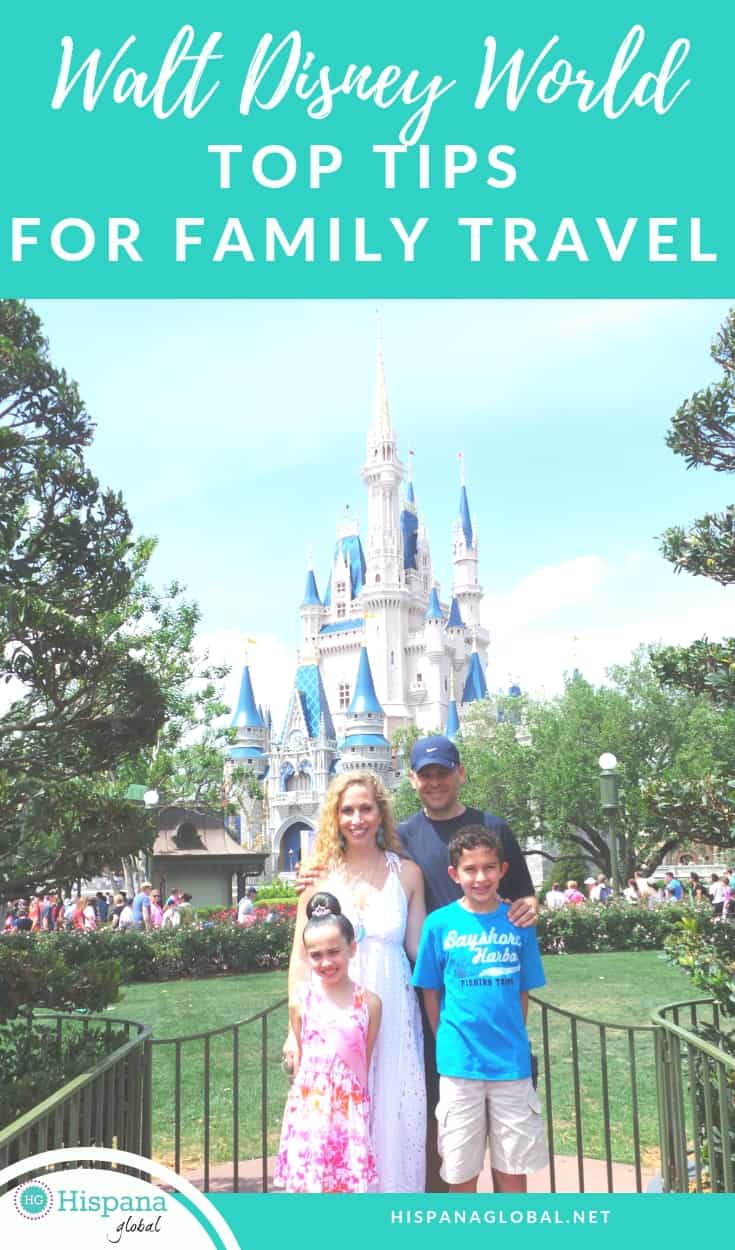 Every single time I travel to Disney, I realize how important it is to know what you want to do. Planning goes a long way in saving money and time. Not only when it comes to ensuring you get FastPasses for the most coveted attractions, but also when it comes to making the most out of every minute at the parks. Some attractions, like Pandora's Flight of Passage in Animal Kingdom, can have extremely long lines, so you really want to make sure you get a FastPass+ whenever possible, or arrive right before the park opens so you are the first one to get in the standby line. If Pandora is a must-do for your family, consider the Disney After Hours at Animal Kingdom special ticket, which gives you access at night and allows you to ride the most popular attractions. Mickey's Not So Scary Halloween party is also a special event that allows you to enjoy Magic Kingdom with smaller crowds while trick or treating with your kids.
Top Disney World Travel Tips
Here are our my top 10 tips when traveling to Disney World:
Check Disney World Park Hours in Advance

Go to Disney's official website and check the schedule for the days you plan to visit each park. Ideally, plan on an entire day per park. Keep in mind that if you plan on visiting more than one park per day, you will need a ParkHopper ticket. Plan to start your day early, because that's when crowds are lighter.

Dine with Disney characters

If your family loves Disney characters, such as Mickey Mouse, Minnie, Pluto, Goofy, Winnie the Pooh or princesses, consider booking Character Dining for breakfast, lunch or dinner.  Children under 3 don't pay but ask in advance what the cost per person is to avoid blowing your budget. Some meals include a photo package. Reservations, especially for character meals and Magic Kingdom's Be Our Guest, are a must and might require a credit card guarantee.  You can make your Disney dining reservations up to 180 days in advance. For more info call (407) 939-3463 or visit http://disneyworld.disney.go.com/reservations/dining/ . Don't forget your camera or autograph book! These character meals are great for celebrating birthdays or special occasions.

Learn to use and take advantage of the free FastPass+

Your park ticket allows you to obtain a free FastPass for select rides, which gives you a specific time to skip the regular line for a specific ride. The catch? The system does not allow you to obtain several fast passes at a time. Some rides, such as Animal Kingdom's Flight of Passage, Epcot's Frozen Ever After and Disney Hollywood Studios' Slinky Dog Dash, run out of fast passes early. You can reserve your Fastpasses as soon as you book your vacation package. With a Disney World ticket or pass, you can make your selections up to 30-days in advance. If you are staying at a Disney Resort hotel, you can make your FastPass+ selections up to 60-days prior to check-in for the entire length of your stay. Don't wait until you get to the parks to book your Fastpasses or else you won't get to ride the most popular attractions unless you are willing to wait in line.  Once you use your three Fastpasses, you can use the free My Disney Experience app to book more or head over to one of the kiosks. Learn more about FastPass+ here.

Visit Disney World During Morning Extra Magic Hours


Usually, lines are much shorter in the morning. Once you're in the park, work your way from the side or back of the park to the front.  If you're staying at Disney-owned resorts, you can take advantage of Extra Magic Hours, which allow you to enter a specific park earlier. Other nights they allow you to stay extra hours at nighttime. You will need your Magic Band to use the Extra Magic Hours. Just keep in mind that parks with extra Magic Hours tend to get bigger crowds that day. Tip: visit Magic Kingdom the morning after Extra Magic Hours at night. Crowds tend to be much lighter!

Don't Let the Weather Ruin Your Disney World Trip

Orlando, Kissimmee and Lake Buena Vista (where Disney World is) can get very hot and humid. In the summer, expect thunderstorms and rain. If you plan in advance, you can take appropriate footwear and ponchos to avoid getting wet. Protect your family with sunscreen and remember to stay hydrated. During the summer, apply mosquito repellant as well! Pro tip: keep in mind that the parks stay open when it rains, so if you have plastic ponchos and waterproof shoes, you can enjoy the rides with almost no lines. Thunderstorms and high winds may cause closures, so just make sure to monitor weather conditions. Hurricane season in Florida runs May through November, and safety always comes first.

Keep in Mind Your Kids' Needs

When planning your day, remember to allocate time for meals, snacks, bathroom breaks and naptime if your child still needs to rest. Take snacks in your purse or diaper bag to placate hungry tummies while in line, have water with you at all times and take advantage of the baby changing areas that have A/C and other facilities to take a break with babies. Use the free My Disney Experience app to locate restrooms and Baby Care Centers.

Take Advantage of Disney Pixie Dust

Many fun things don't cost extra money. If you're celebrating a birthday, anniversary, first visit or other happy occasions, go to Guest Services or to one of the stores and ask for a button. You'll feel extra special! There are many professional photographers around the parks that offer Disney's PhotoPass service. There is no obligation to buy and you can also ask them to snap a picture with your own camera or phone. Usually, their cameras and lighting are much better but you can always decide later whether to buy the professional picture or not. Check out my top 10 free things at Disney. Pro tip: You can prepurchase all your PhotoPass pictures with the MemoryMaker package and save money if you do it at least 24 hours before your trip starts.

Enjoy On-Property Disney Resort Perks

Free parking, extra Magic Hours at the parks and the Magical Express transportation service to and from the airport are just a few perks you get when you stay at Disney hotels.

Pack snacks and water to save money

Your bags will be searched when you enter the parks, but you are allowed to bring water bottles, small juice boxes, and snacks. Pack up dry cereal in zippered bags or have fruit handy. Not only will this allow you to save money, but it can also help you keep temper tantrums at bay.

Always keep in mind the big picture: enjoying time with your family

Don't forget that the most important thing during your trip is to enjoy your time as a family. Create new and beautiful memories. If things don't work out as planned, just go with the flow and enjoy the new experiences. Instead of thinking of what you weren't able to do, it's best to focus on enjoying the moments and the rides you went on.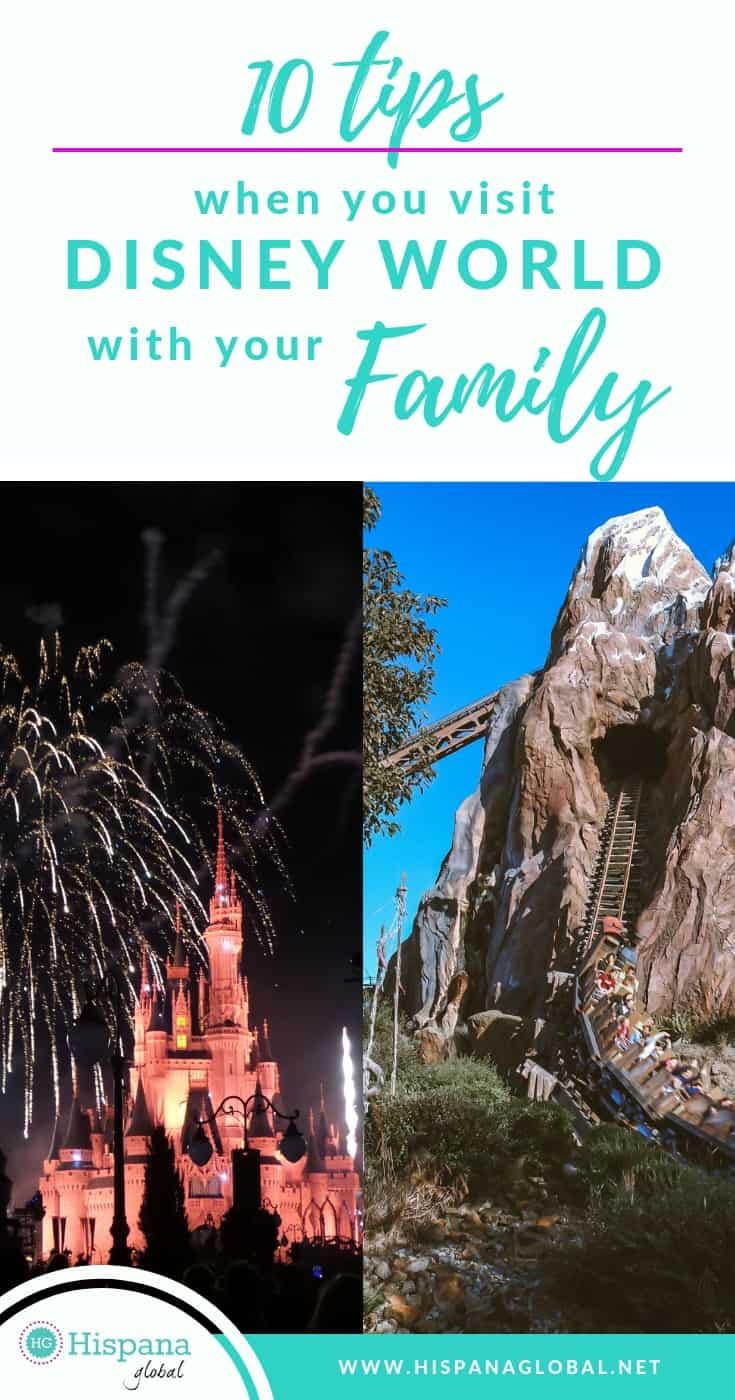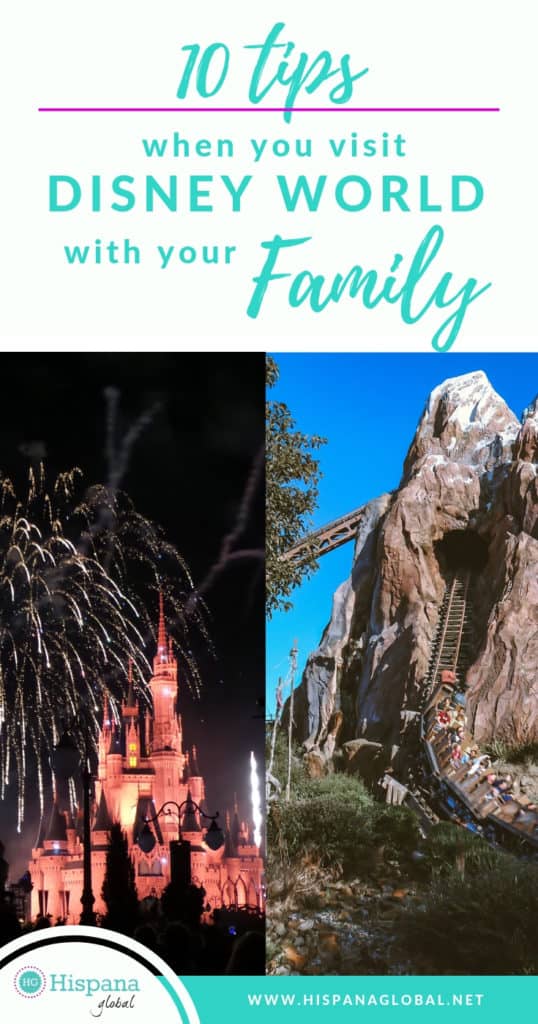 More Disney World tips and tricks
Lee en español: 10 consejos si viajas a Disney World con tu familia