What To Pack In Your Carry-On Bag
Many people have asked me what to pack in your carry-on bag. I'm on an airplane every 10-15 days and am a Million Miler according to American Airlines, so you could say I'm a road warrior. I avoid checking my bag most of the time. Why? Mostly to save time. I also would rather minimize the risk of airlines losing my bag.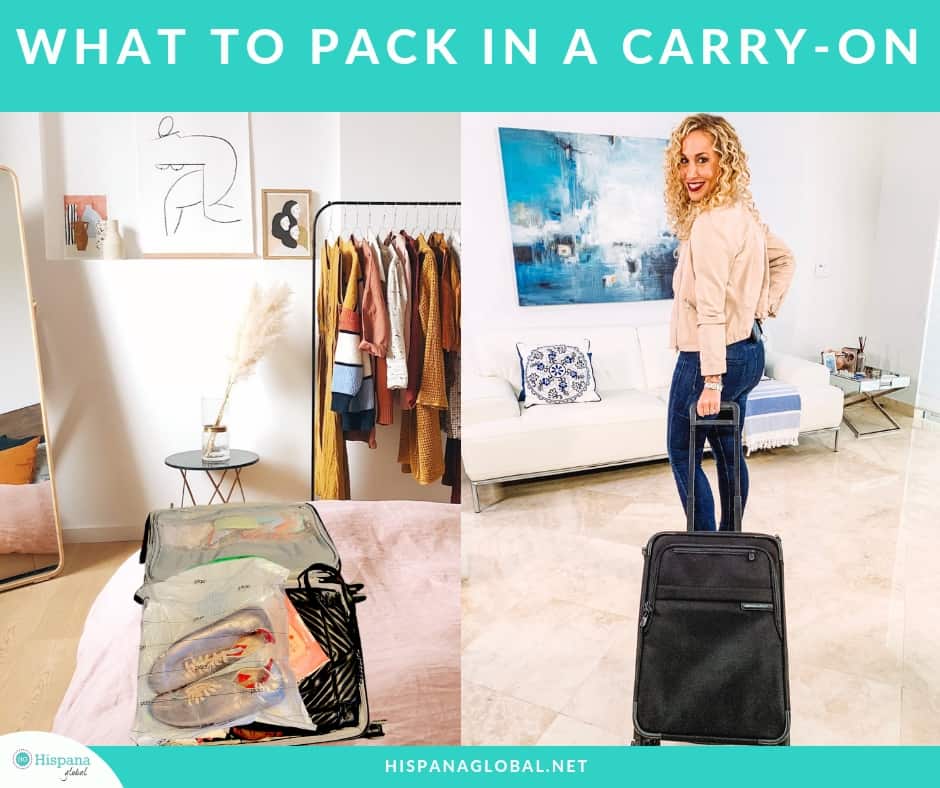 How do I manage to fit everything I need into a carry-on? A little outfit planning goes a long way, and I've learned a few tricks to refresh my outfits so they can work from day to night just by switching shoes and other accessories.
My top trick to fit more when you don't check bags
One of my tricks is to use an expandable shoulder bag as my personal item. I prefer a black expandable Longchamp shoulder bag that fits my laptop, tech accesories, any medications I'm taking and my makeup bag. When I unzip and expand it, it can fit some clothes, toiletries and a water bottle.
Another favorite? The Dagne Dover neoprene Landon carryall bag. It is lightweight, fits everything you need and slips over your carry-on's handle.
What liquids are allowed in your carry-on?
Regarding toiletries, TSA safety regulations require all liquids and gels to be under 3.4 oz or 100ml, so make sure you use small containers and store them in a zippered plastic bag. If you don't have TSA pre, Global Entry or Clear, be ready to take all your electronics and liquids from your bag and place them in a tray for the security screening.
Essentials to pack in your carry-on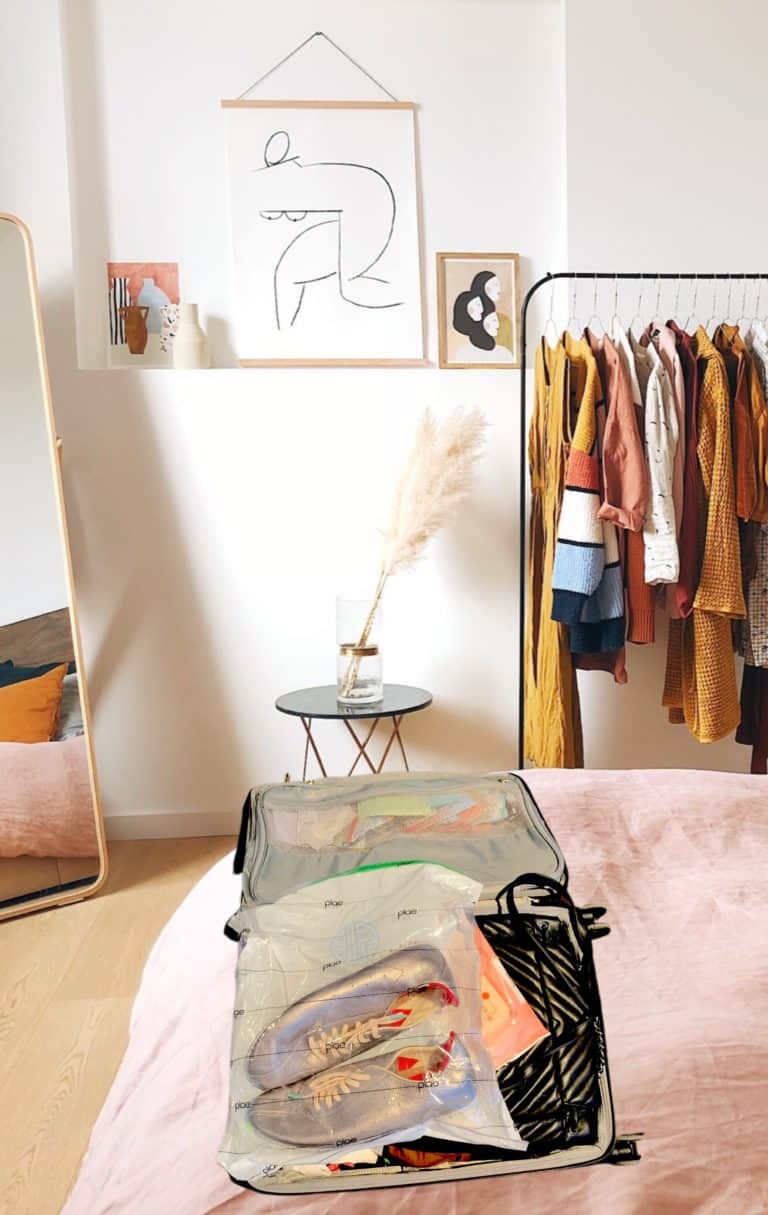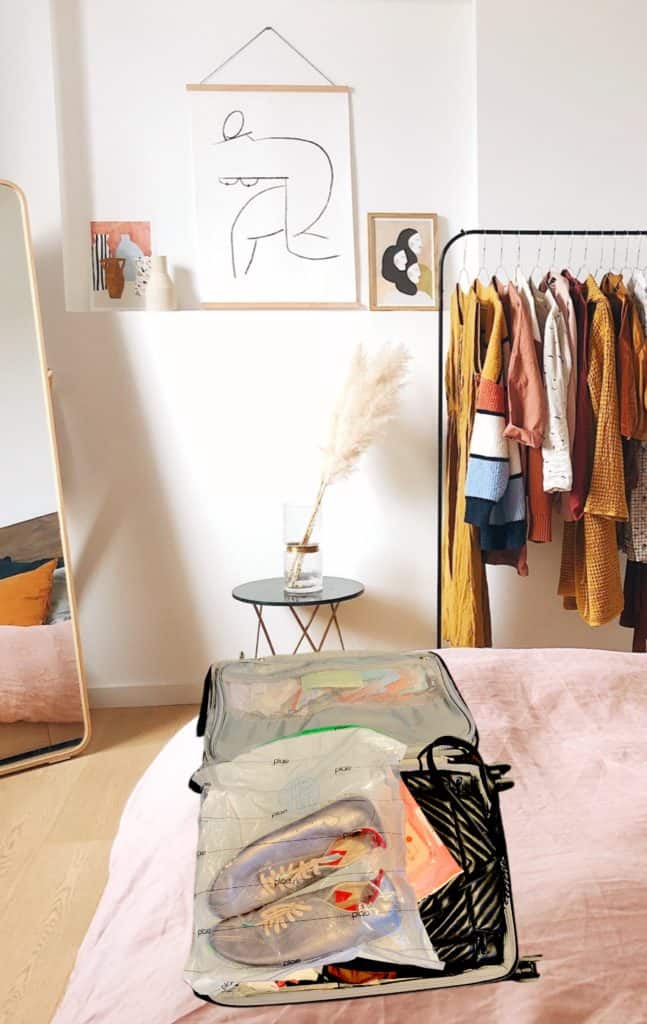 Here's what you should pack in your rollerboard or carry-on bag so you have plenty of outfits:
3 pairs of shoes: one fancy pair for evening, flats and sneakers or comfy shoes for walking. I recently discovered PLAE packable shoes and love how comfortable and stylish they are. Bonus? They come in a space-saving bag so they take up minimal space. I tested their Sun retro sneakers during my last 3 trips and I didn't want to take them off. If you need boots for colder weather, wear them to the airport instead of packing them.
1 jacket: jean jackets are the most versatile, but if the weather will be chilly, a leather or wool one is even better. For colder weather, a puffy jacket can be compressed to fit in your bag. You can even use it as a pillow on the plane.
2-3 Bottoms in neutrals like black or navy: pants or maxi skirts in dark colors won't show stains and work with almost any top you have.
3 tops: I usually pack 1 white, 1 black and another color to mix and match with my bottoms. Depending on the season I pack short or long sleeved tops. For longer trips, I add 2 tops.
A black dress: the easiest wardrobe piece that can be dressed up or down, depending on your jacket or accessories.
1 long cardigan: usually black or beige. For cooler weather, I prefer cashmere, but for warm destinations, a light knit like cotton works best.
1 clutch in a metallic or neutral color: a clutch bag doesn't take up space and is perfect for a night out. Silver and gold work with everything, but you can also pick a bold color if you want to make a statement.
Earrings, belt and necklace: these accessories easily switch up your outfits from day to night.
Scarf or shawl: super versatile, perfect for cold planes, works as a coverup for the beach and can add color to your outfit. Choose lighter fabrics like cotton and silk in the summer.
Makeup bag: pack your essentials, plus a small eyeshadow palette and your favorite blush. Don't forget a nail file, concealer, makeup remover (I love wipes when I travel, like Aveeno's) and lip balm! Check out my suggestions for your travel makeup bag here.
Underwear and socks: it's so obvious that it's easy to forget to pack underwear.
PJ's: at the very least I pack a pair of pajamas for every 4 days of travel.
Toiletries: travel sizes or small containers with my shampoo, conditioner, styling cream, deodorant, toothpaste, and skincare products. Always put them in a clear, zippered bag.

More items you might want to pack in your carry-on
If you're picky about your hair-dryer, get a travel size of your favorite one, but this is truly optional. Depending on the destination, you will also want to add:
Swimsuit(s)

Coverup

Sandals and flipflops

Beach bag

Sweater

Hat

Gloves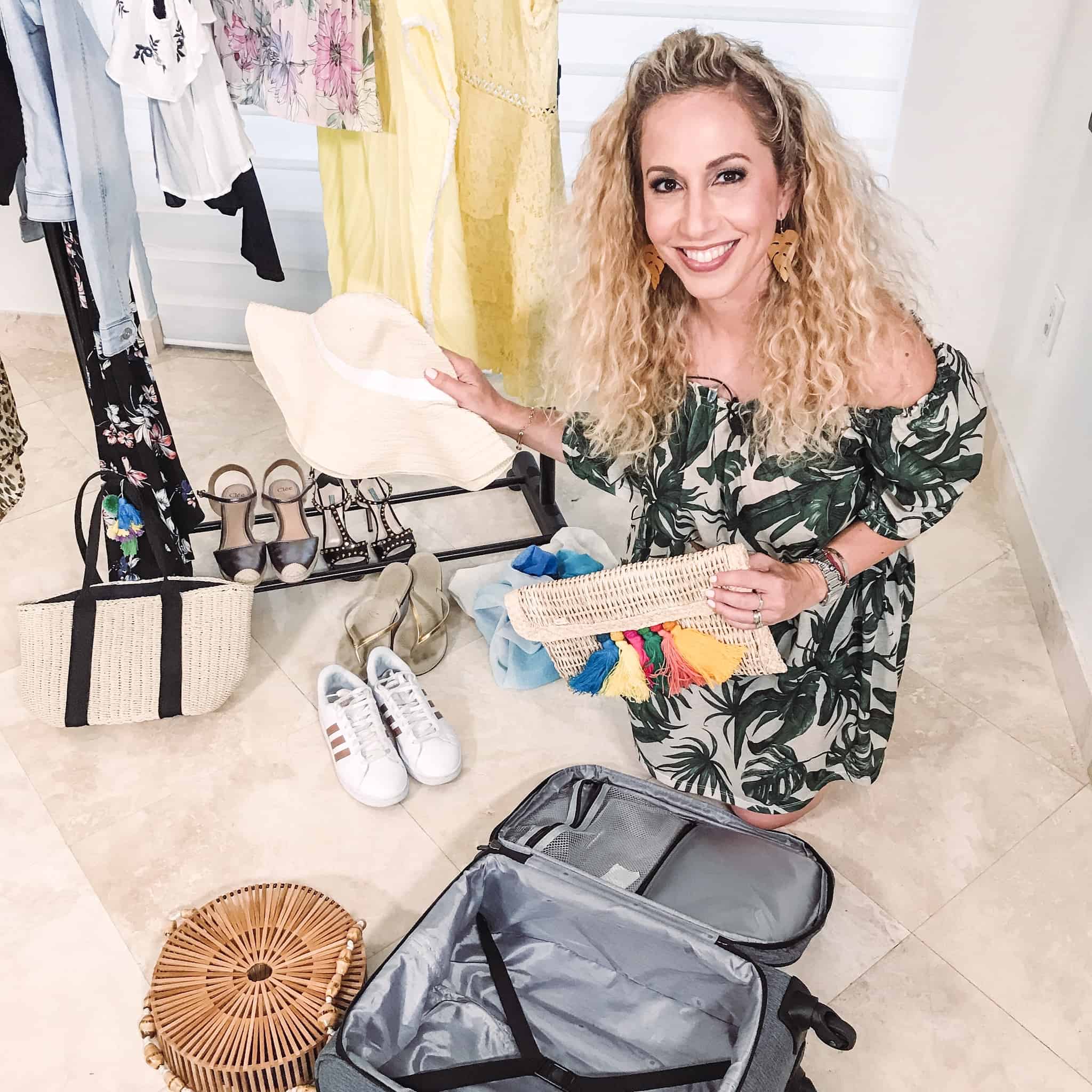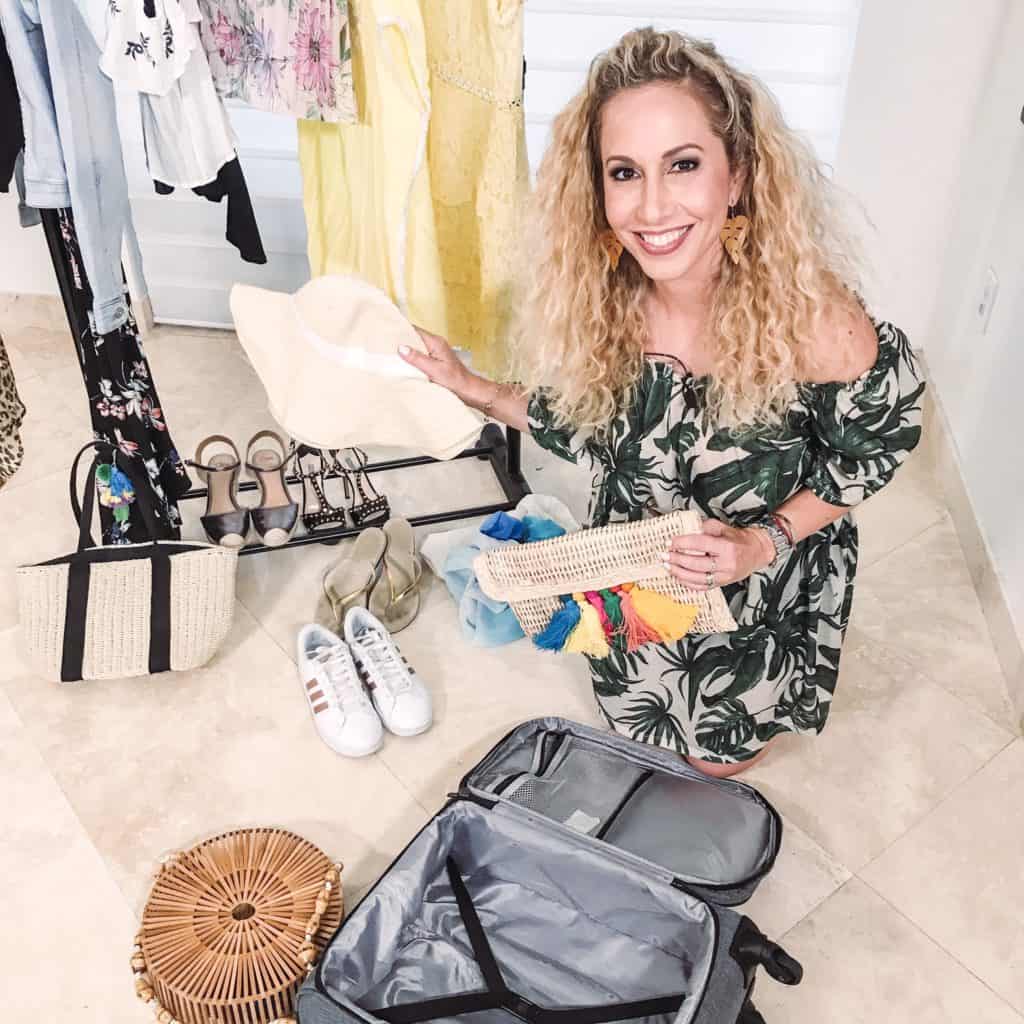 If you have space available, add a dress in a fabric that doesn't wrinkle easily or a button down blouse in black, white or denim. I always end up wearing that extra item!
Do you travel with a carry-on or would you rather check your bag? Let me know!
More travel tips