Amazing Madrid Restaurant Guide For Foodies
If you're planning a trip to Madrid, here is the best restaurant guide for foodies visiting the vibrant capital city of Spain. Madrid is known for its rich history, world-class museums, culture, and of course, its food scene. With its diverse culinary offerings, from traditional Spanish cuisine to innovative fusion dishes, Madrid is a food lover's paradise. Here are a few of my favorite restaurants in Madrid so you can check them out in your next trip to the Spanish capital. I even created the Ultimate Madrid Restaurant Guide that you can get for free.
Madrid is truly heavenly for foodies and there are so many restaurants to try. There is something for every palate, from traditional Spanish cuisine to sushi to Latin American/ Japanese fusion. The best restaurants in Madrid get booked pretty quickly, so please plan in advance. Spaniards dine out quite often, so availability does not rely on tourist season. First try each restaurant's website or use free apps such as OpenTable or The Fork. if you can't get what you want, try calling the restaurant directly for best results. Keep in mind that Spaniards have late lunches and dinners when timing your reservations in case you want to people watch while enjoying a glass of wine.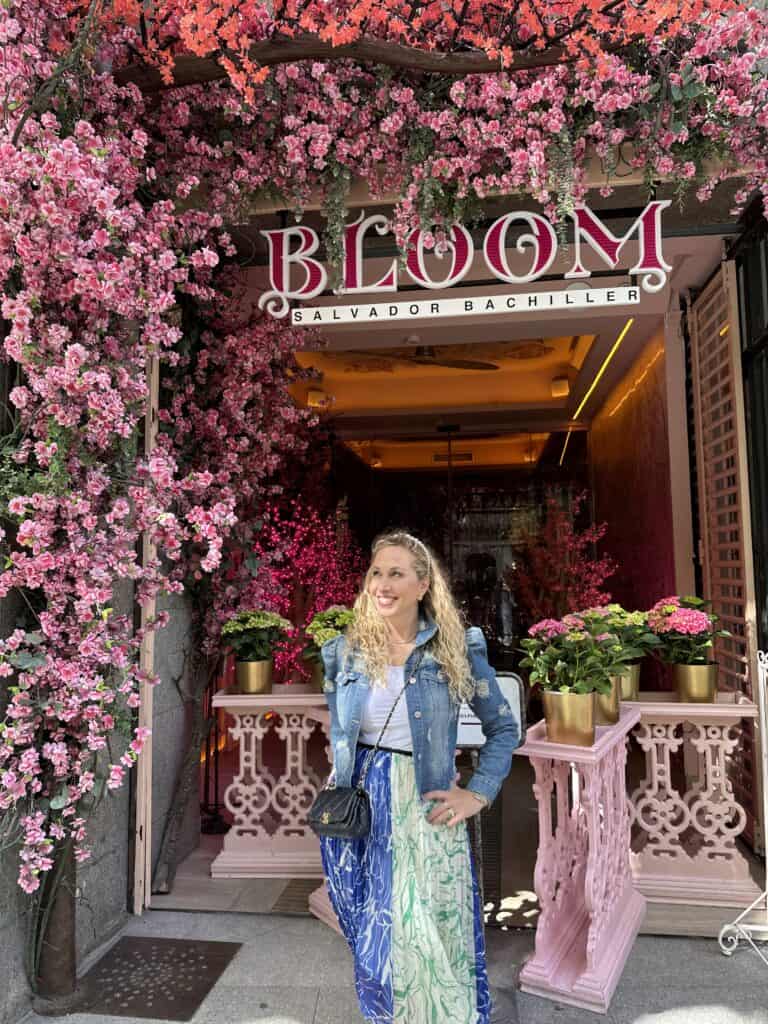 The best places use local produce and have kept innovating their menus in recent years. Older restaurants use traditional recipes for their tortilla de patata, gazpacho, paella and patatas bravas, but you will also see them in newer, trendier places. Expect jamón ibérico in almost every appetizer menu regardless of the type of cuisine.
Remember that Spain is also known for its stellar wines, so ask for the wine list, as well. And if you just want a quick bite, the food markets in Madrid are full of flavorful choices. My favorite is the Mercado de San Miguel just steps away from la Plaza Mayor.
Another tip: more upscale restaurants might have a dress code so do your research. People in Spain are more formal and tend to dress up to go out.
What about tipping in Spain? Since service is included, servers do not expect a tip. If you do wish to reward exceptional service, feel free to leave a 10% tip.
Top Madrid Restaurants For Foodies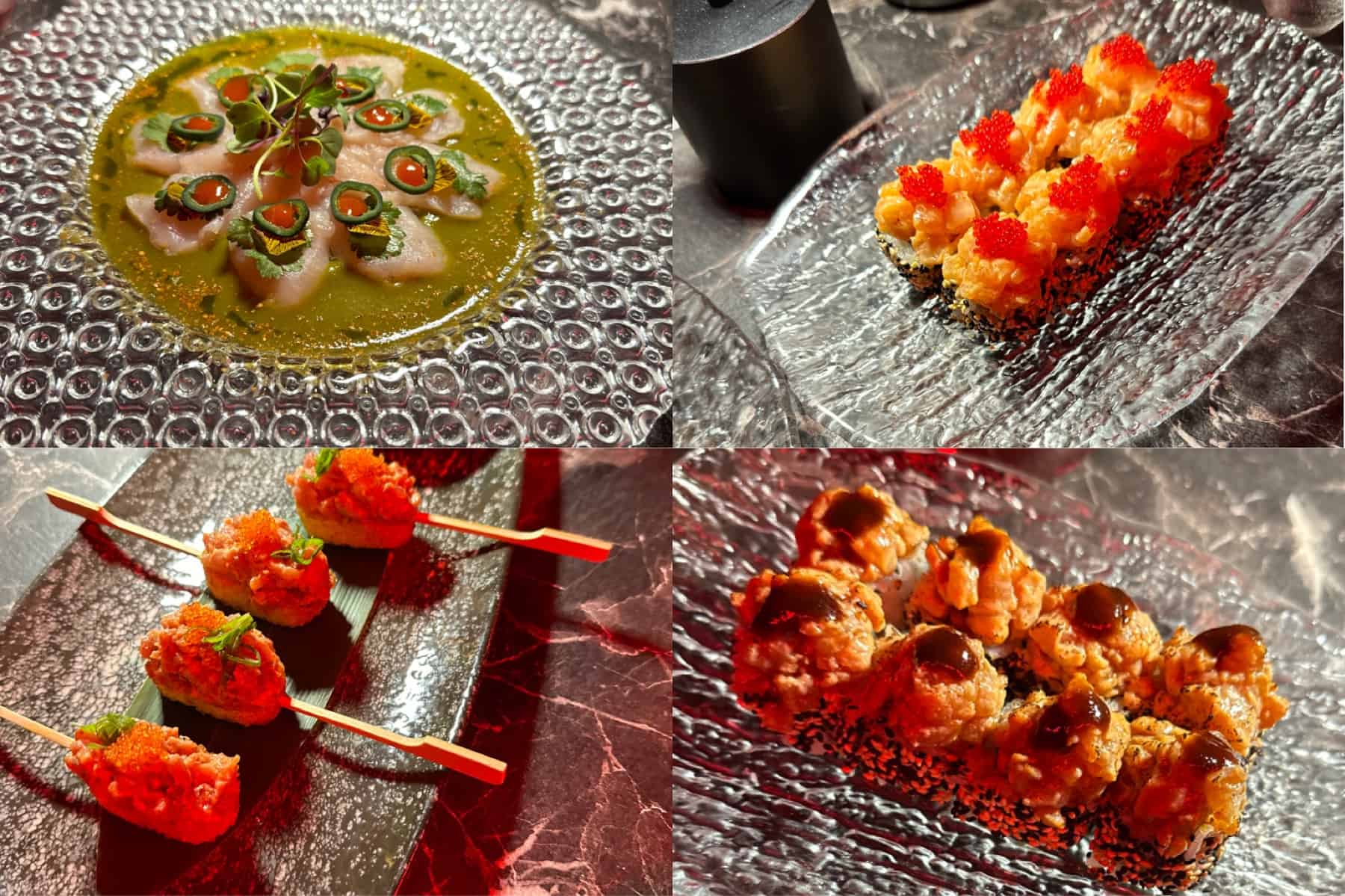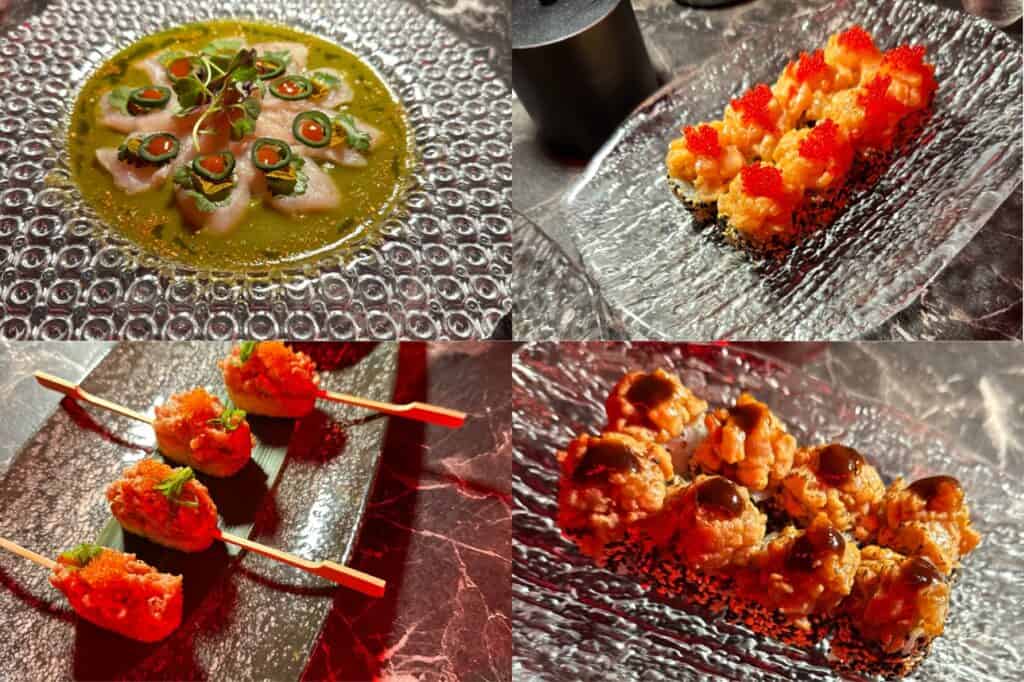 Here's a curated list of 12 must-visit restaurants in Madrid that will take you on a culinary adventure.
Amazónico: Located in the heart of Madrid's Salamanca neighborhood, Amazónico offers a unique dining experience inspired by the culinary traditions of the Amazon rainforest. The menu features a fusion of Latin American and Asian flavors, with dishes like tiraditos, ceviches, and robata-grilled meats. Don't miss their gorgeous cocktails and the grilled pineapple for dessert. Reservations are a must! It's a hot spot and even has a club downstairs. Due to its popularity, expect to see Amazónico in Monaco, Dubai and Miami.
Numa Pompilio: This is the hottest spot in Salamanca due to its gorgeous terrace and delicious Italian fare. Numa Pompilio has top-notch service, great food and you can't beat the garden decor while dining al fresco. The terrace is booked sometimes weeks in advance, so plan accordingly. Aside from the pastas, try the lemon sole (lenguado) which is deboned and plated tableside. All the desserts were delectable, especially the tiramisú, panna cotta and berries with sabayón.
Ten con Ten: A hotspot for Madrid's social elite, Ten con Ten is a stylish restaurant known for its elegant decor and refined cuisine. The menu offers a mix of Mediterranean and international dishes, with an emphasis on fresh, high-quality ingredients. From the perfectly cooked steaks to the delicate seafood platters, every dish at Ten con Ten is meticulously crafted. We keep coming back every time we visit Madrid. Their wine list is also excellent. Make sure to reserve in advance.
Red Project Sushi: If you're in the mood for some top-notch sushi in Madrid, Red Project Sushi is the place to be. This trendy restaurant combines Japanese flavors with a modern twist, offering an extensive menu of sushi, sashimi, and creative rolls. The sleek and minimalist decor creates a chic ambiance, perfect for a sophisticated dining experience that starts from the minute you go down their red and black stairs. Don't miss their tiraditos, sashimi, spicy tuna crispy rice and their outstanding rolls.
El Pescador: Madrid may be landlocked, but that doesn't mean you can't enjoy some outstanding seafood. El Pescador, located in the upscale Salamanca neighborhood, is a renowned seafood restaurant that serves the freshest catch from the Mediterranean and Atlantic coasts. The menu features a wide selection of fish and shellfish, prepared simply in an elegant setting. Locals rave about this restaurant.
Papagena: Papagena is truly stellar in every way. From the location, on the 6th floor of the Teatro Real, overlooking the Royal Palace, to the service, this is a gem. The food and presentation is beyond amazing. We had the artichokes, cod, strawberry gazpacho and salmon rose, and couldn't pick a favorite. Desserts are also worth the calories. Book your table 30 minutes before sunset to catch the most gorgeous views while you enjoy refreshing cocktails like the Amadeus.
El Paraguas: El Paraguas is a Madrid tradition for foodies, known for its classic Spanish cuisine and elegant setting. The restaurant features a stunning decor inspired by traditional Spanish country homes. The burrata, fish and filet (solomillo) are all excellent. Make sure to leave space for dessert! The flan de manzana (apple flan) was worth every calorie. They are great at accommodating food allergies. Don't miss their extensive wine list, featuring an impressive selection of Spanish wines to pair with your meal.
Bloom: If you're looking for a trendy and contemporary dining experience, Bloom is the place to be. It's also the most instagrammable place you can find with it delicate floral decor designed by Salvador Bachiller. Perfect for brunch, lunch or afternoon tea, Bloom has gorgeous cocktails, delicious smoothies and fun desserts. My daughter and I had the best time and devoured our exotic salmon tartare and tuna tataki. Service was spotty but the experience was totally worth it. It is the perfect place to celebrate a birthday or for a girls night out. During the day, explore the boutique next door. It has stunning home decor and accessories at reasonable price!
Filandón: Located 20 minutes away from Madrid, Filandón is a favorite among locals, especially families. Its beautiful and peaceful location is always packed, so reservations are essential, especially during the weekends. They pride themselves on using the freshest ingredients so the specials change daily. They even display the fresh produce used in their dishes as you enter the dining room. Their grilled staples like solomillo and chuleta de vaca vieja are always safe bets, but you can also try more traditional Spanish dishes. The flan is stellar and their homemade ice creams are rich and creamy.
Cappuccino: If you're in the mood for a casual meal and great people-watching, Cappuccino is a popular choice among locals and tourists alike. This trendy café located steps away from El Retiro park and across the Puerta de Alcalá, offers a varied menu. From pasta to poke bowls to salads to gourmet burgers, Cappuccino is a crowd pleaser. Don't forget to try their coffee and cocktails. The lime and coconut mocktail was outstanding!
Quintin: Quintin is a hidden gem located in the picturesque Retiro neighborhood, known for its creative tapas and cozy ambiance. The menu features a modern twist on traditional Spanish tapas, with unique flavor combinations and artistic presentations. From the melt-in-your-mouth Iberian pork cheek to the flavorful roasted octopus, Quintin offers a gastronomic journey through the diverse flavors of Spain. The warm and welcoming atmosphere, with its exposed brick walls and wooden furnishings, adds to the charm of this neighborhood gem.
Casa Lucio: Last but not least, Casa Lucio is a Madrid institution that has been serving traditional Spanish cuisine for almost 50 years and is one of the oldest restaurants. Located near the iconic Puerta de Alcalá, this historic restaurant is famous for its succulent huevos rotos (broken eggs) and legendary cocido madrileño (Madrid-style stew). Don't miss their traditional homemade desserts, like torrijas and crema catalana.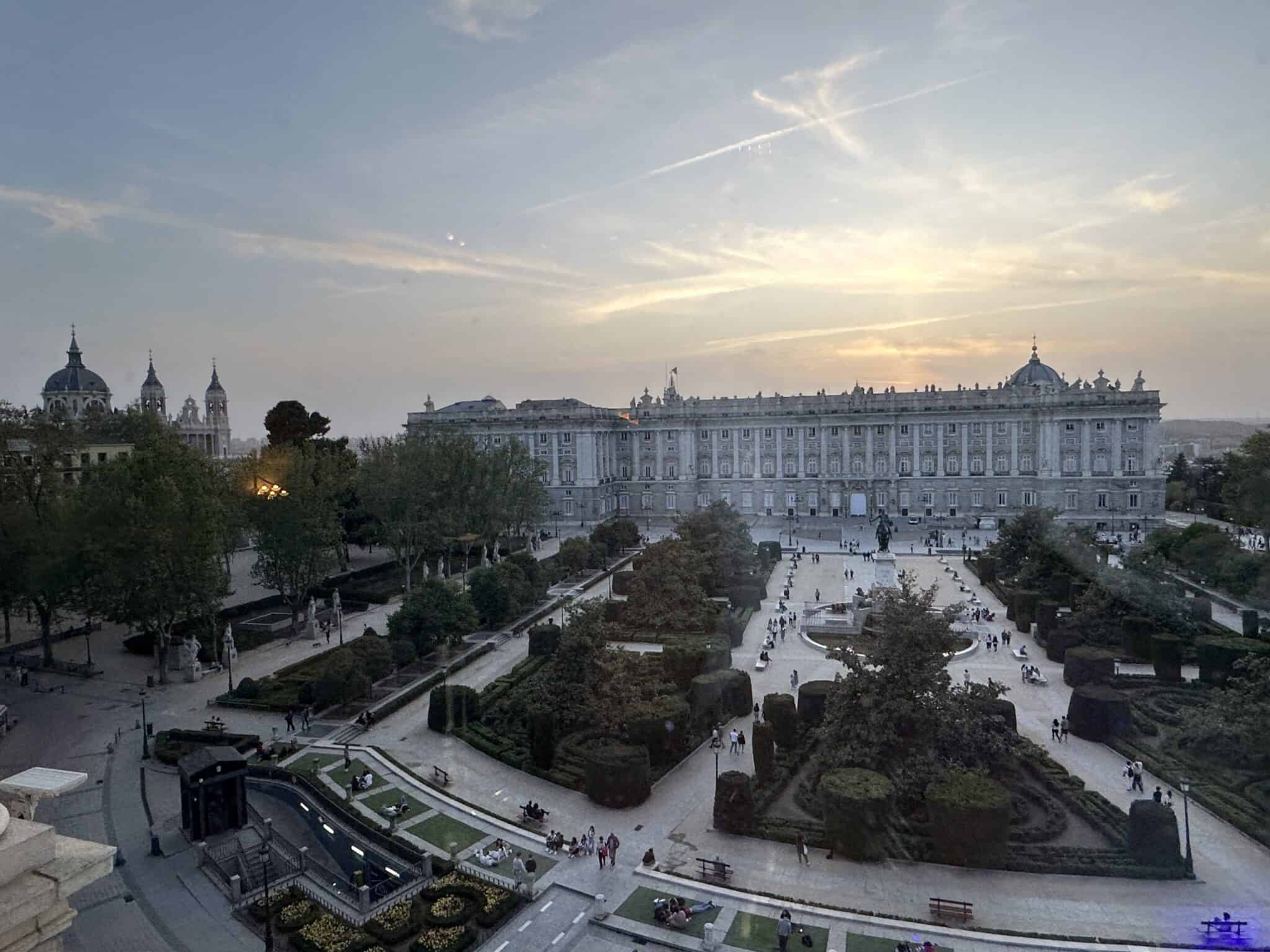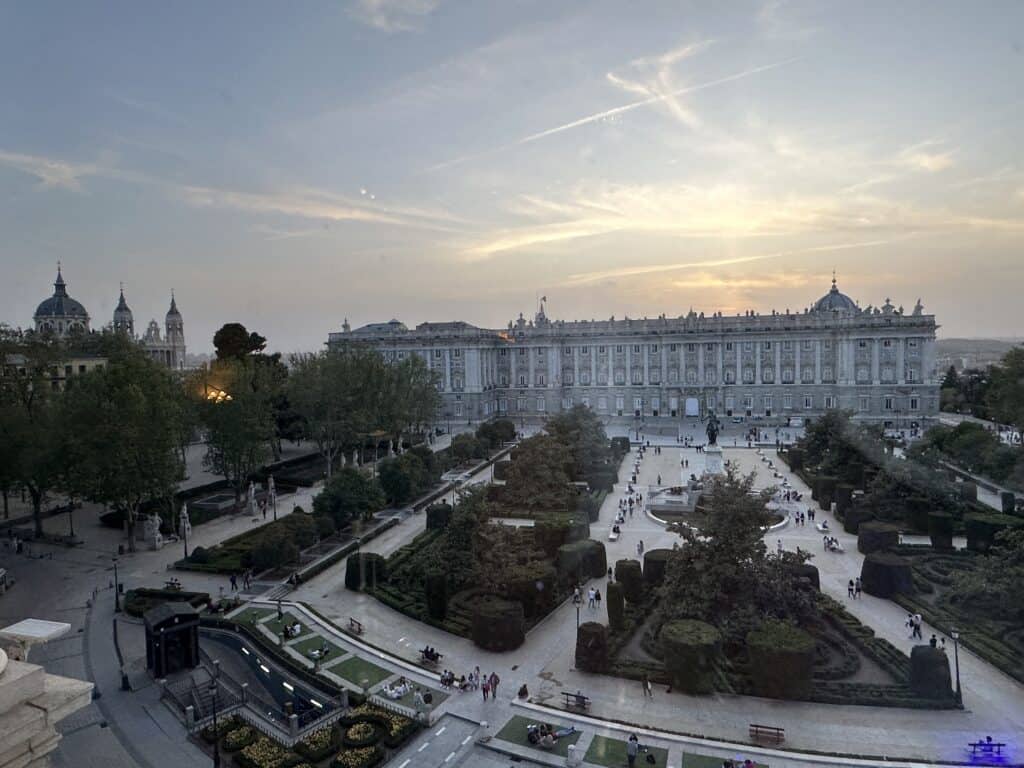 Madrid is a culinary paradise with a diverse range of restaurants offering something for every palate. Whether you're in the mood for traditional Spanish cuisine, fusion dishes, or creative tapas, the restaurants on this list are sure to impress with their delicious flavors, innovative presentations, and warm hospitality. So, prepare your taste buds for a culinary adventure and explore the vibrant food scene of Madrid on your next visit. ¡Buen provecho!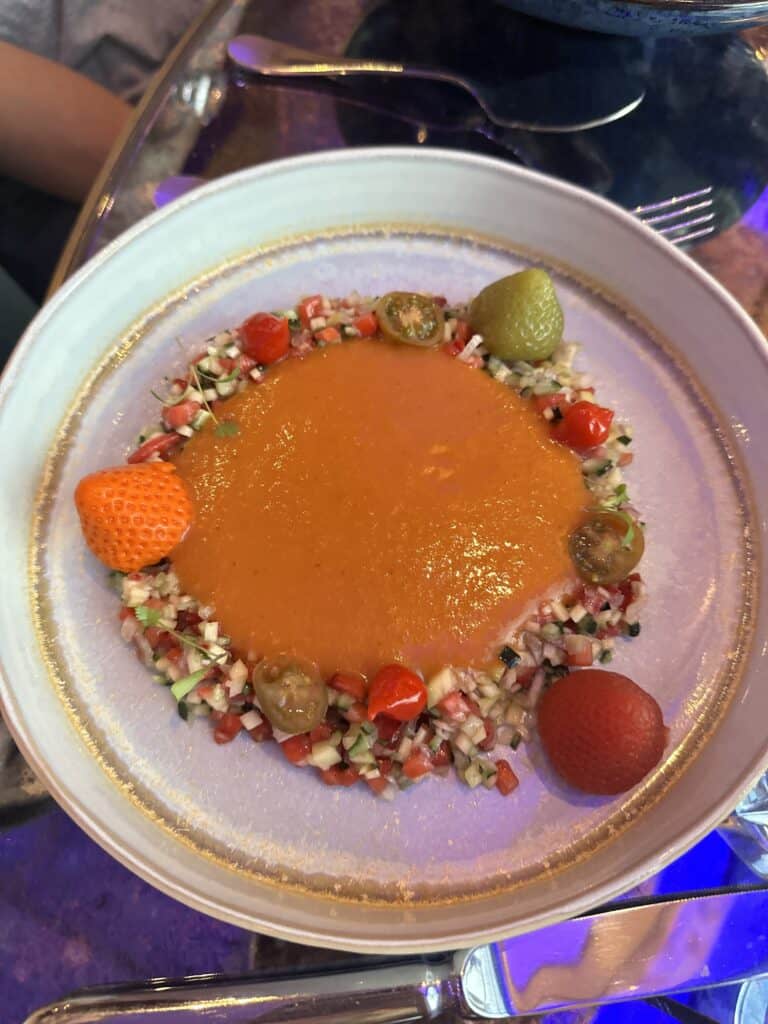 If you travel to Spain, don't miss