What to pack in your travel makeup bag
If you don't know what to pack in your travel makeup bag don't worry. After logging over a million miles in flights, I've got you covered. The trick is taking everything you might need without overpacking. This is especially important if you travel with just a carry-on!
If you will be traveling by plane, remember you can only take liquids up to 3.4 fluid ounces or 100 milliliters to comply with security protocols. Liquids and gels must be in a zippered plastic bag so make sure to pack them separately. If you have TSA pre-check in the US, the great news is that you won't have to remove them from your bag when passing security.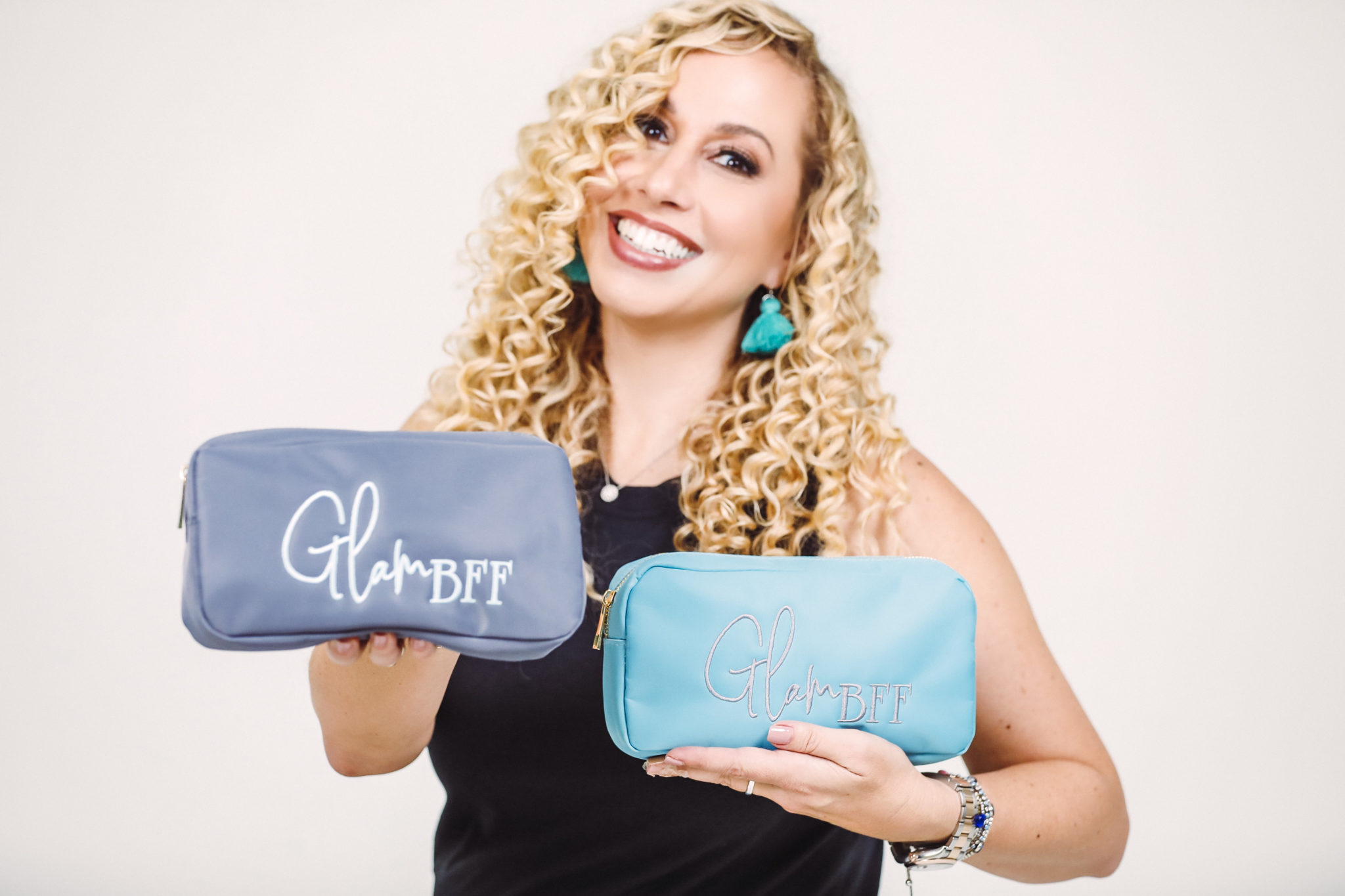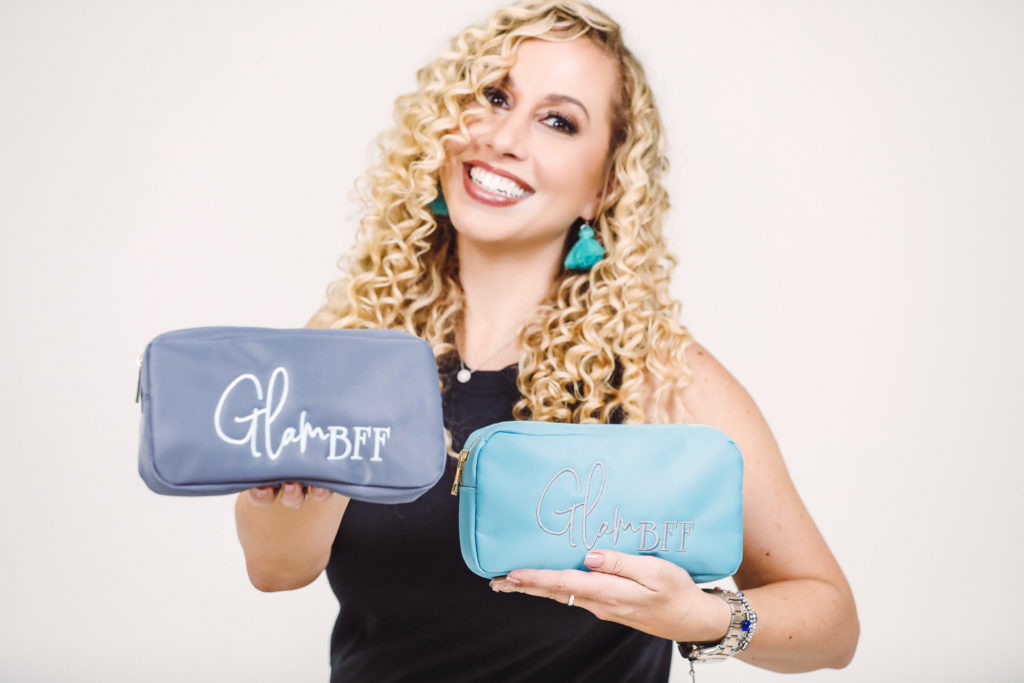 If you are traveling internationally, local authorities will probably make you take out your bag with liquids. Some airports are notoriously strict; make sure you do some research before your flight to avoid issues. At Heathrow I have seen so many toiletries being thrown out! And keep in mind that even if your containers comply with the required sizes, if you have more than one zippered bag with liquids, that might be in excess of local regulations.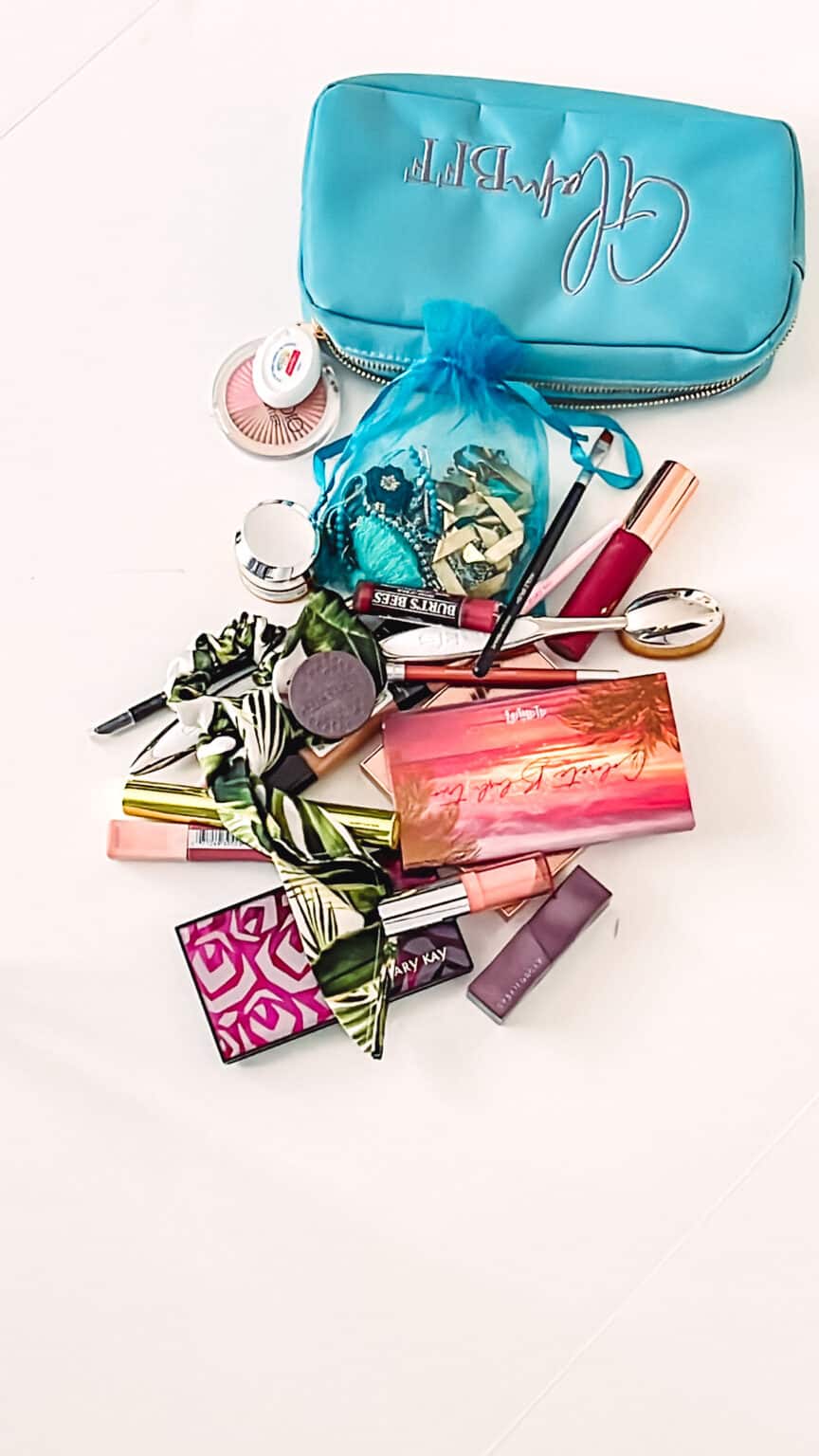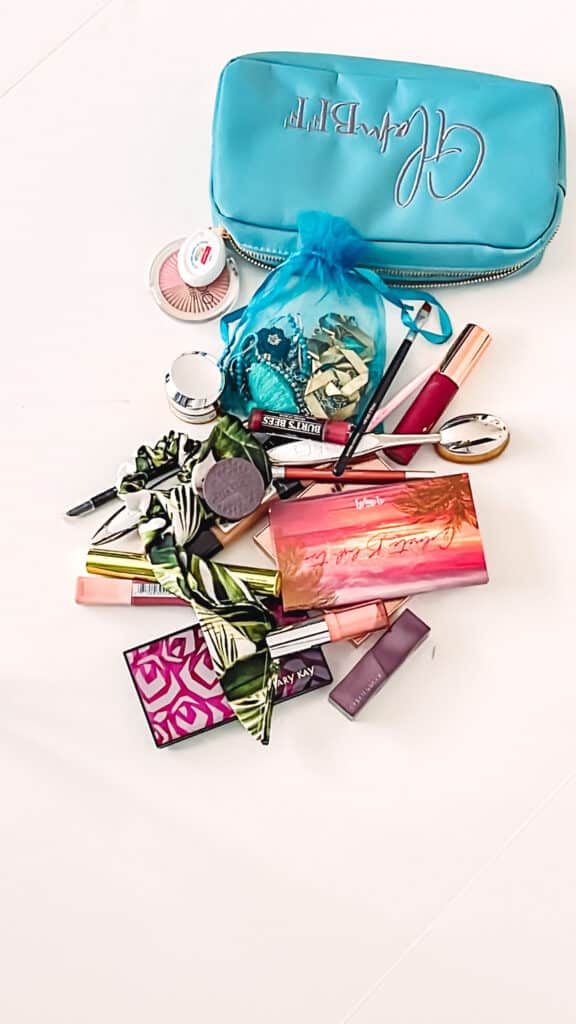 Common mistakes to avoid when prepping your travel makeup bag
Here are the top mistakes you should avoid when packing your makeup and beauty products:
Overpacking. Taking too many products when you travel can easily be avoided.
Packing full sized skincare products. Travel sized or miniatures work best. You can even pack sample packets!
Exceeding local safety requirements. Read the labels to make sure and or know what are the TSA-approved sizes if flying with a carry-on. Some countries require all liquids fit into a quart size zippered bag in your carry-on luggage.
Repeating products. You don't need three different types of foundation, two primers or different bronzers.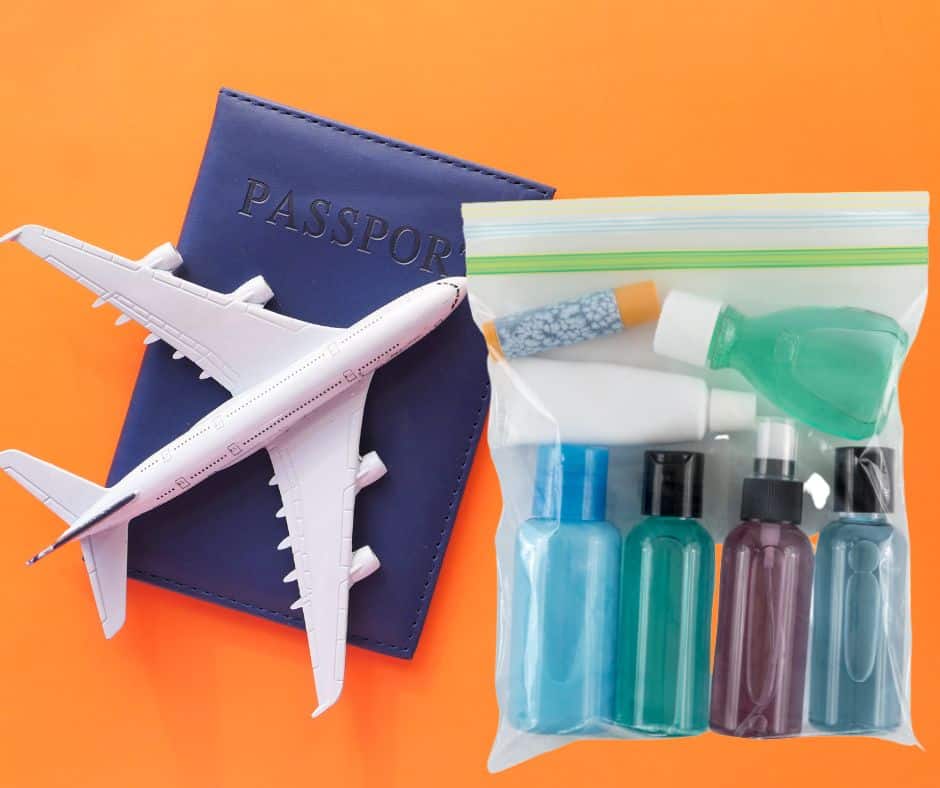 Travel makeup bag packing list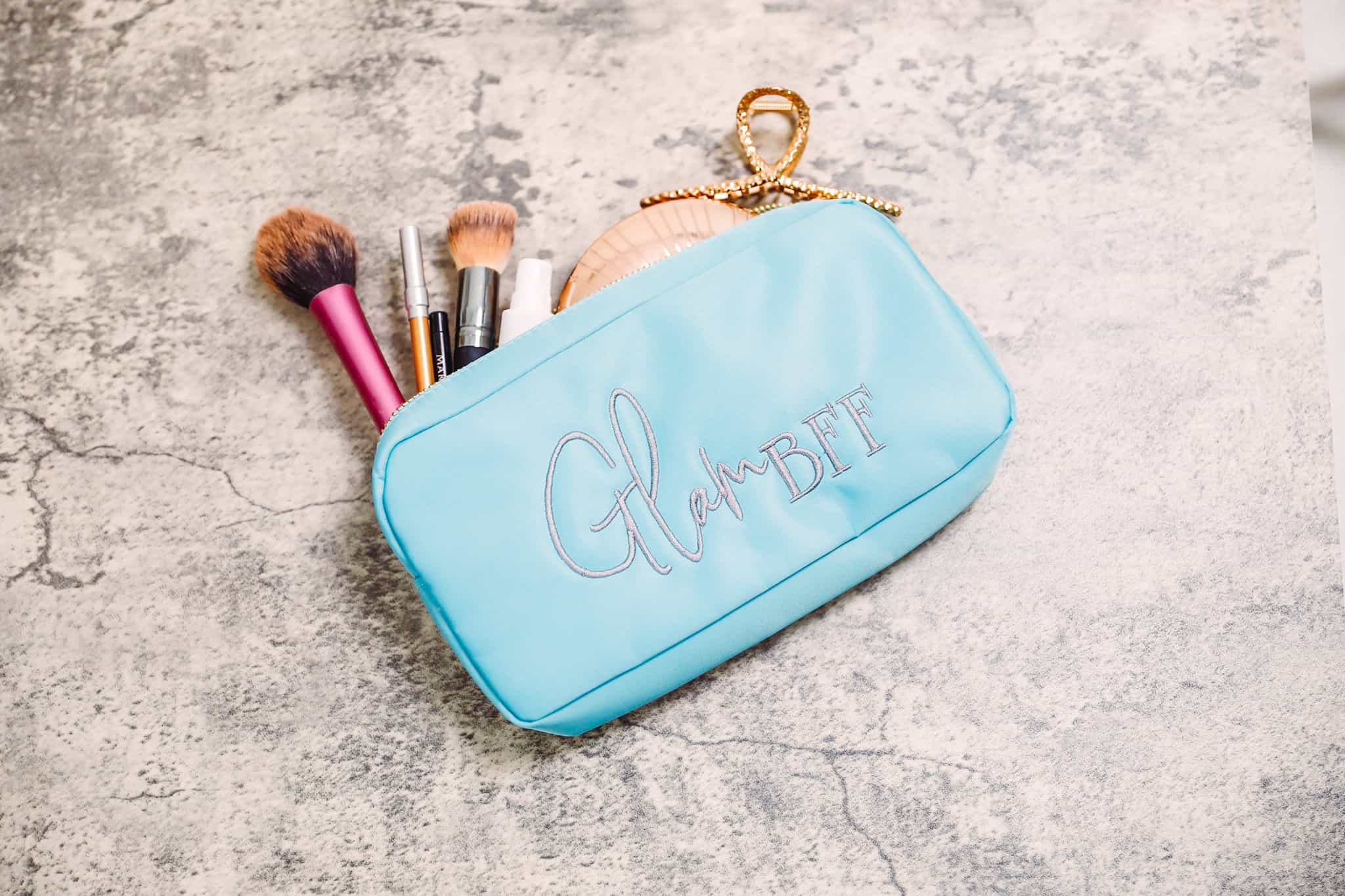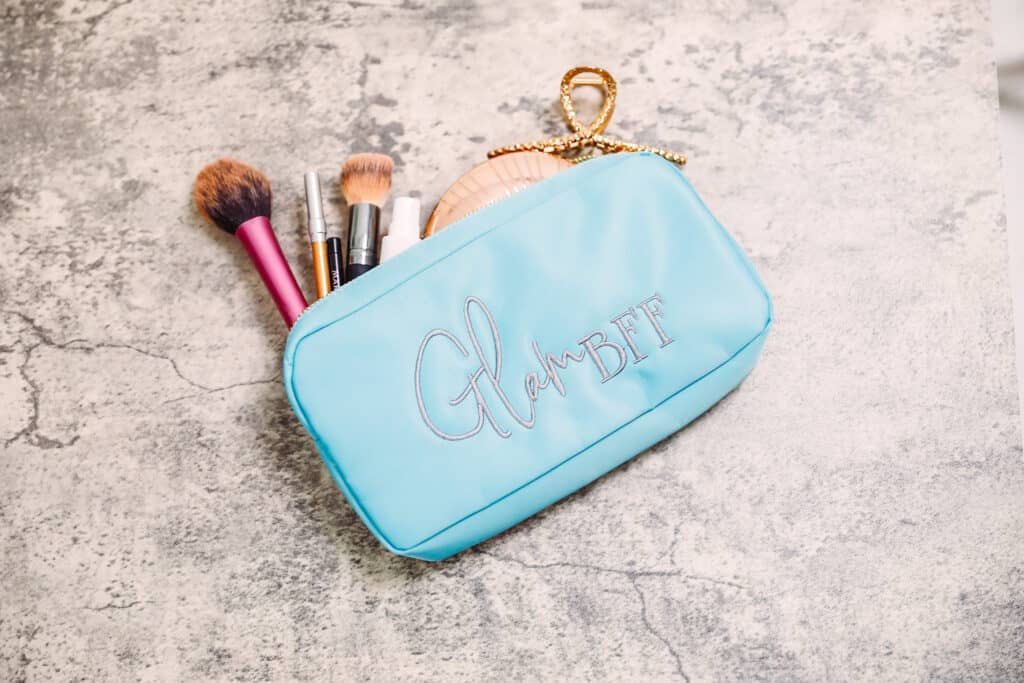 Here is what I include in my travel makeup bag:
Zippered makeup case to keep everything organized. I prefer nylon bags so I can easily wash them if something spills inside.
Multipurpose makeup products: prefer products that you can use on the cheeks, such as cream shadow and even on the lips, like this multi-color palette by Ilia. There are also very easy and compact sets that include products for eyes, cheeks and lips like Charlotte Tilbury's new Golden Glow Look in 5. And I love tinted moisturizers and sunscreens because they even out, hydrate, and protect the skin.
Small or mini sized skin creams for the face and eyes. Charlotte Tilbury, Drunk Elephant and Tatcha sell travel sized skincare products or you can always transfer your favorites to small containers.
Small makeup palette: ideally one that includes neutral eyeshadows. Urban Decay NAKED has a wonderful selection of mini eyeshadow palettes, while Charlotte Tilbury has a great travel palette that includes bronzer, blush, three eyeshadows, highlighter and face powder in a mirrored compact.
Sunscreen: my favorites are Supergoop Unseen and Colorscience mineral powder SPF.
Rollerball-style or mini perfume. They are way less expensive than a full sized bottle and so much more convenient for travel!
Mascara: I prefer full sized ones because of the brush. Also pack a waterproof one if you'll be at the beach or pool.
Eyeliner: I pack one dark brown one that I can easily wear from day to night. Tip: you can use dark eyeshadow as eyeliner if you wet your liner brush with makeup setting spray.
Brushes for eye shadows, blush and foundation
Lip balm or lip gloss: lips get very dry on airplanes and places with air conditioning or heating, so always have a good moisturizing lip balm or gloss with you. I love Burt's Bees, Biossance, Fenty Beauty, and La Mer.
Hand cream: hands and nails tend to dry out easily when we travel, so always have a good hand moisturizer with you. Burt's Bees, L'Occitane and Neutrogena have great ones.
Tweezers: truly an essential.
Nail file
Travel size makeup setting spray: Mary Kay's mini size makeup setting spray is my go-to when I travel but many brands offer them as well. In addition to helping my makeup last from day to night, it helps prevent makeup from staining face masks. I also use it to turn my eye shadow into eyeliner.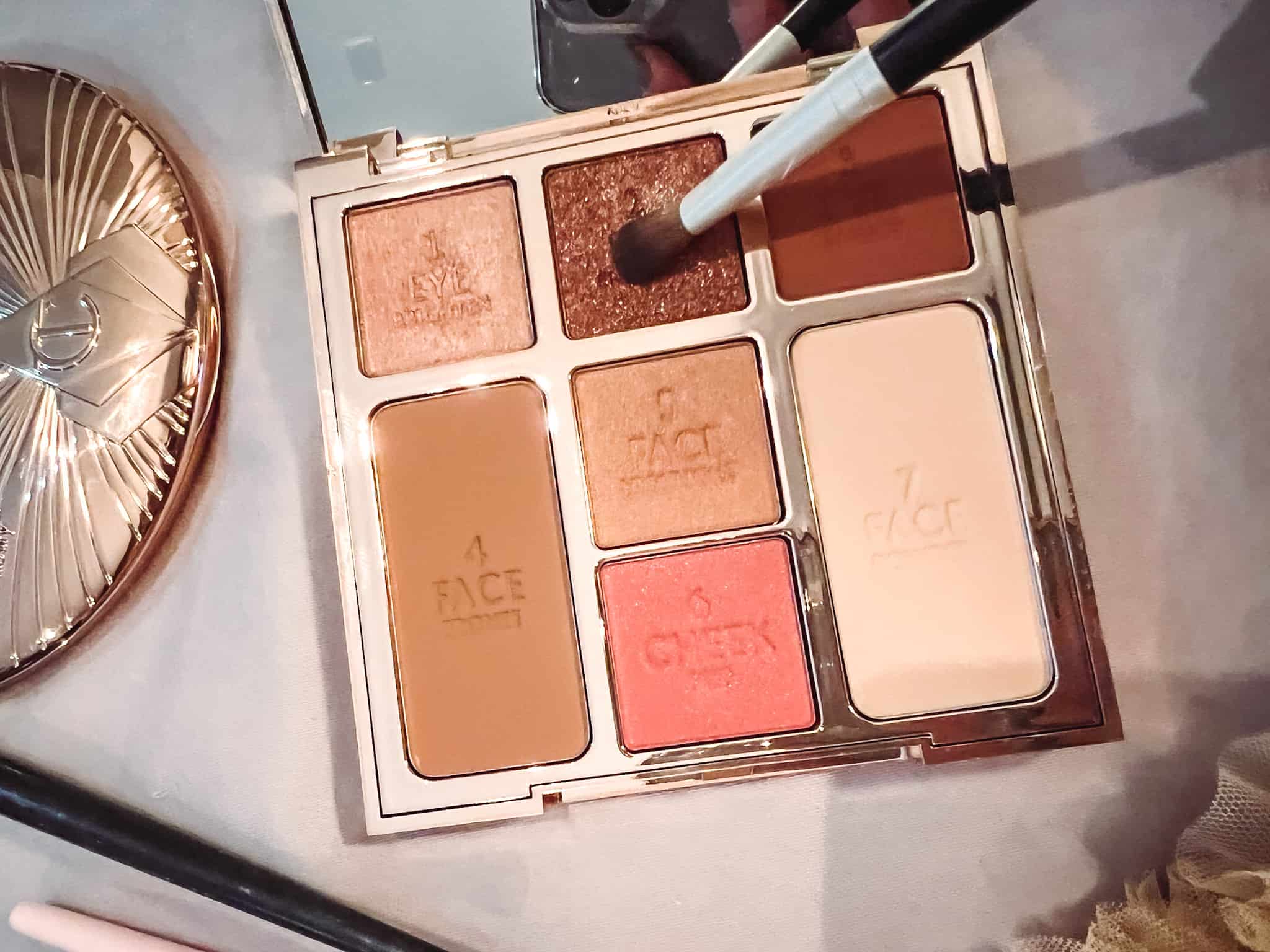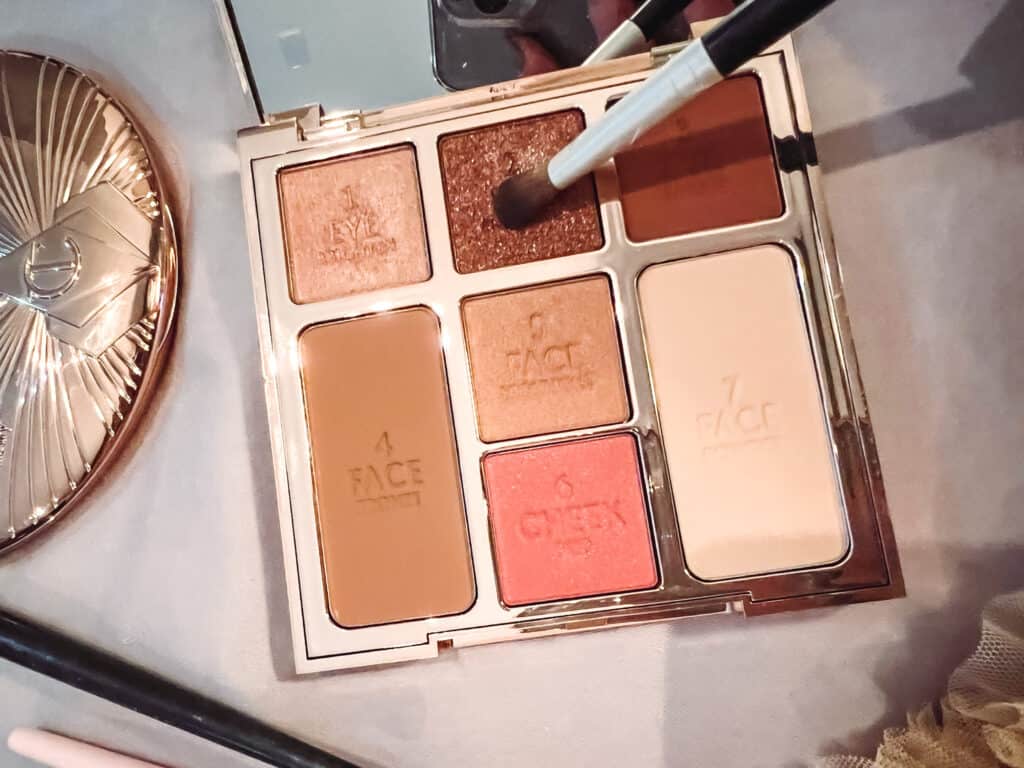 What other beauty products are a must when you travel?
Make-up remover wipes or towelettes: being on vacation is not an excuse to stop cleansing your skin. Wipes are super practical. I also use them on long flights.
Pimple patches: they hardly take up any space and will help you with any unwelcome blemishes
Scrunchies or hair ties: I keep more than one in my bag because I am constantly losing them. I prefer silk ones because they are gentler on my curly hair.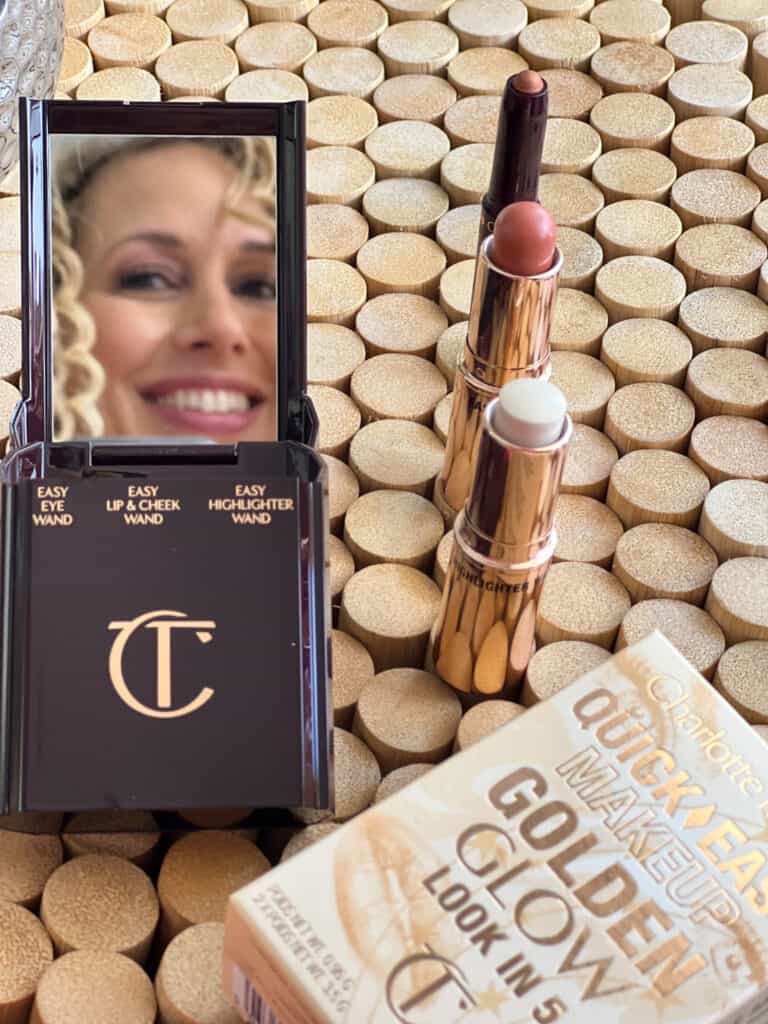 Ready for your next trip? If you will be flying or traveling a lot in the next few months, consider doing what road warriors do: they have a small travel makeup bag with their essentials ready to go. Just get a second set of your essentials or smaller versions of your favorites and pack them in your travel makeup bag. Keep it in your suitcase or in a closet so you're ready even for a last minute trip!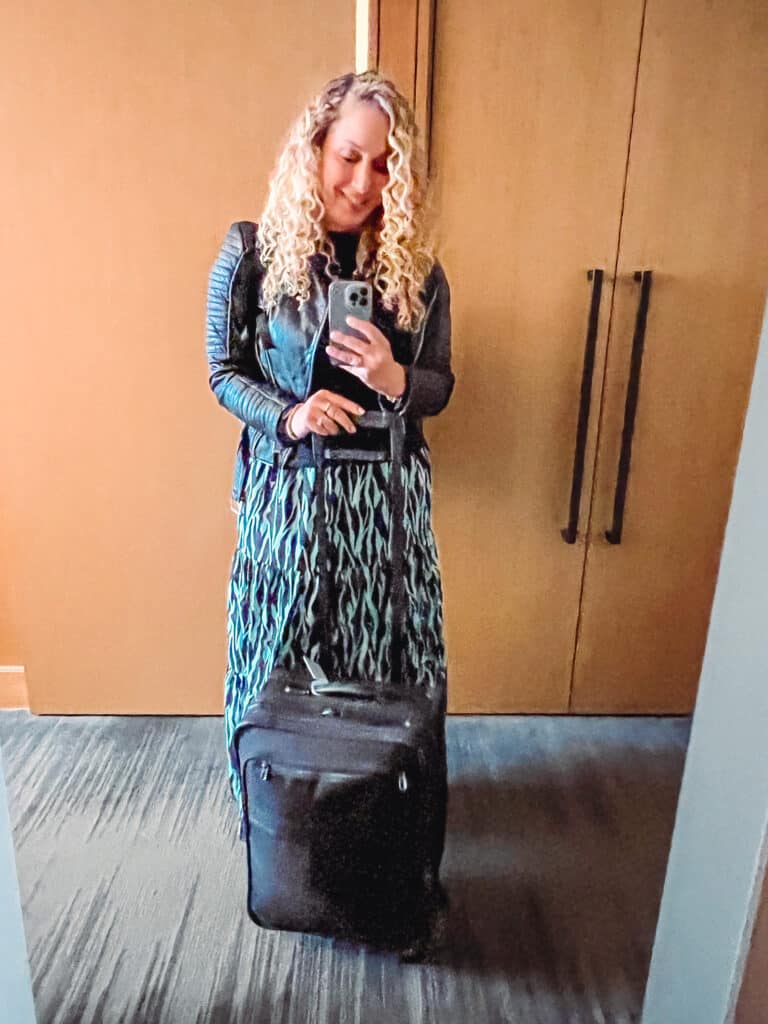 And if you want to stay even more organized, make sure to enter your email so I can send you your free travel makeup checklist!
More travel tips