Helping your curls look their best means finding the best curly hair essentials. Ever since I learned to love my natural curls, I have been testing out different curly hair products and have found ones that work for my hair.
There are different types of curly hair and curl patterns so what works for me might not work for you. However, it's worth a try! That's why I looked for products that many friends have told me are working for them.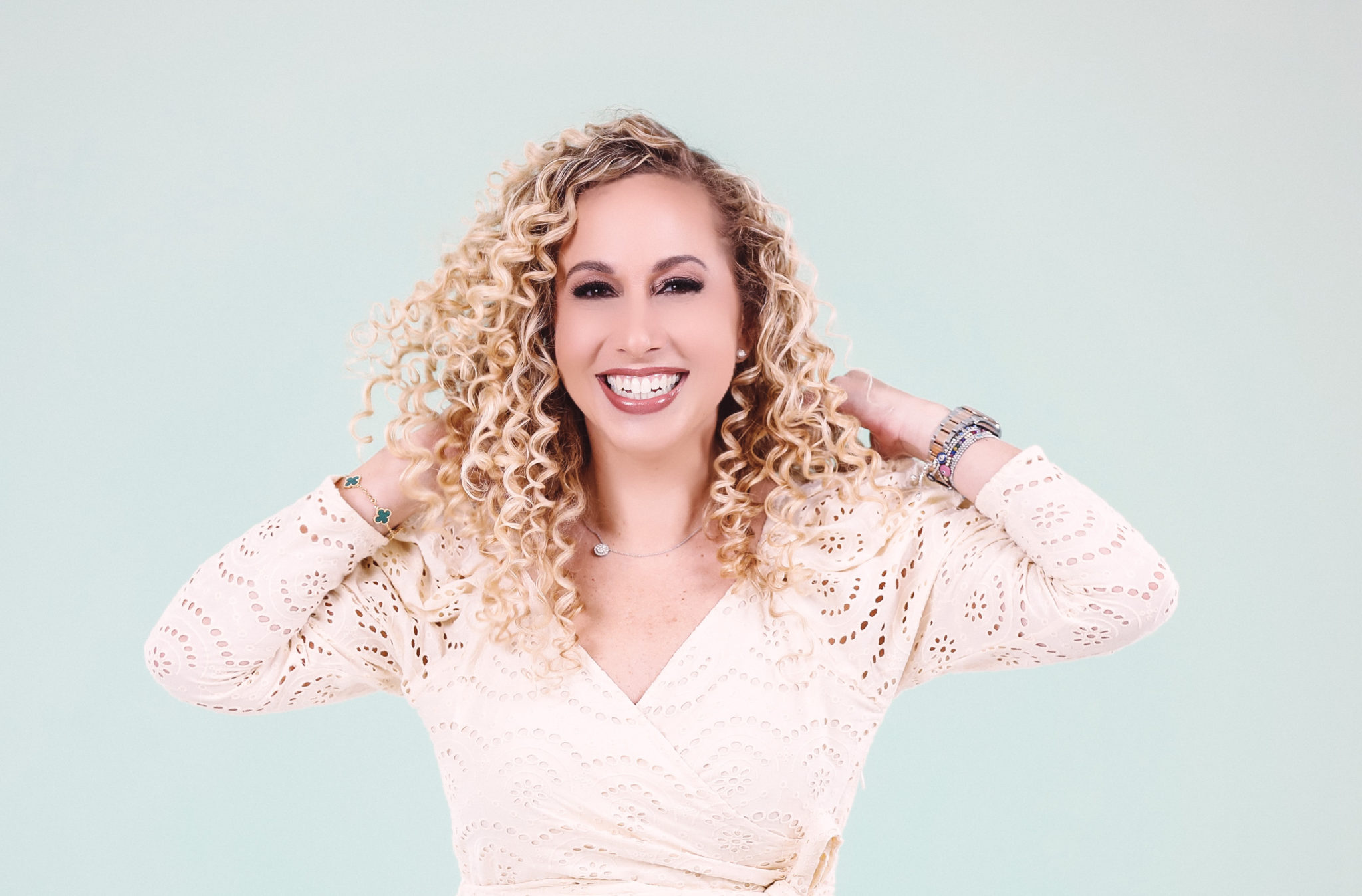 There's nothing worse than a tangled, frizzy mess of curly hair that doesn't reflect shine or seems extra dry. Don't worry! I've got you covered with these amazing products that are designed to help maintain your gorgeous curls and keep your hair healthy and hydrated. From how you dry your hair to how you style your hair, these products will alleviate your frustration and make your hair routine so much easier.
How you cleanse and condition your curls is super important since curly hair requires extra attention. Style aids for repair, nourishment, shine, bounce and frizz control are must-haves and you'll find my recommendations below. Use this guide to choose the right products to keep your curls in lovely condition.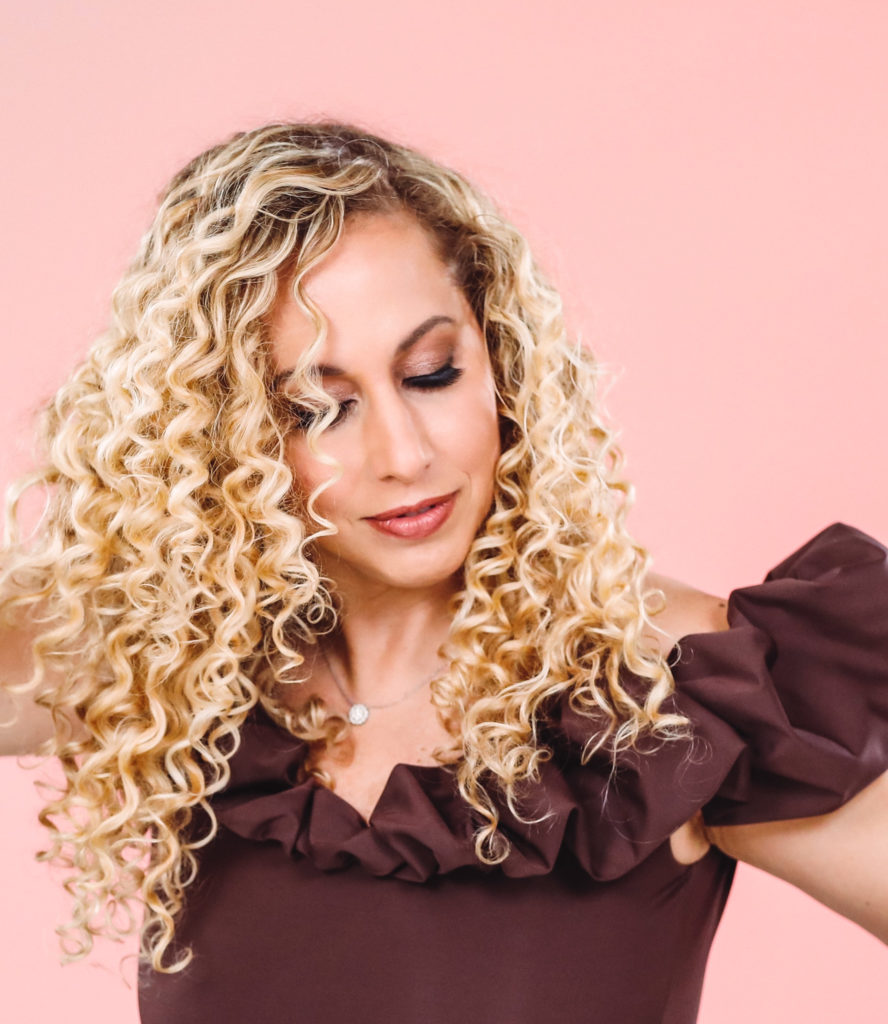 Best curly hair products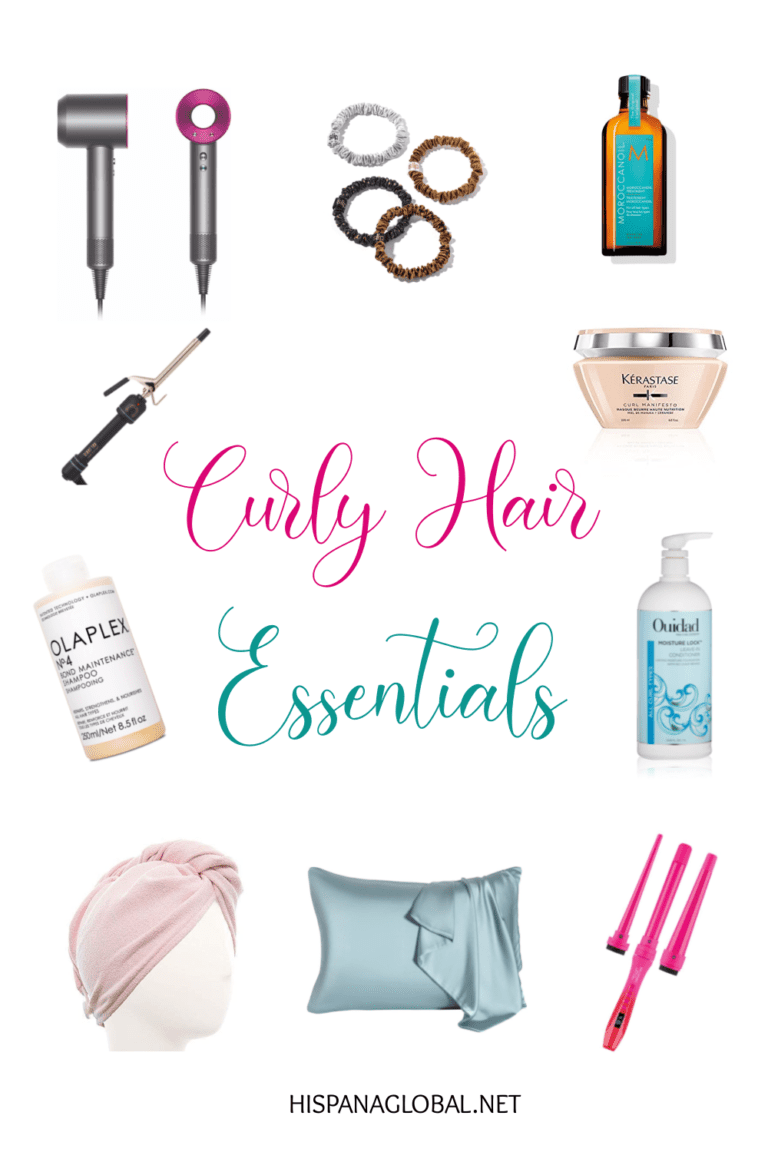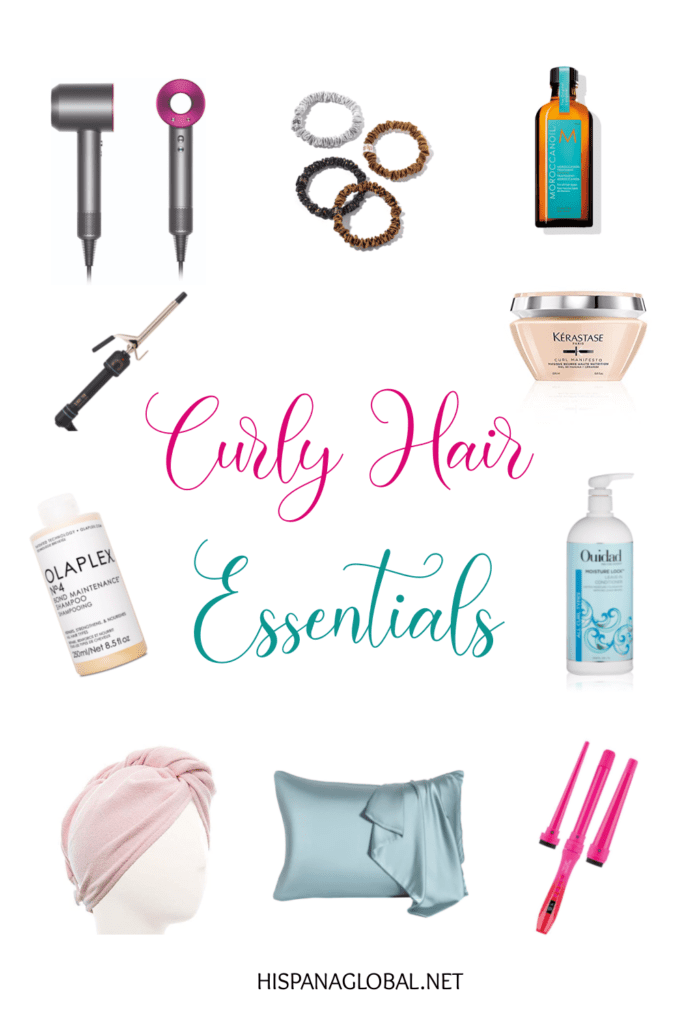 Kerastase Curl Manifesto
Washing your hair with a product specifically designed for curly hair is a must. Kerastase uses a gentle cleansing solution that includes Manuka honey and ceramide so that it won't deplete necessary oils. It gently cleanses and removes buildup, leaving your curls intact and infused with hydration.
Kerastase Curl Masque
When your curls are needing some extra attention, use this hair masque from Kerastase that will hydrate and work to restore elasticity and shine. Apply and leave on for as little as 5 minutes to see results. Leave on longer to strengthen and nourish your hair. You'll love the bounce and luster from using this masque.
Moroccanoil Treatment Oil
The secret ingredients in this amazing product are Argan oil and Linseed extract. If you're looking for an all-in-one treatment to condition, detangle and make your hair shine, Moroccanoil treatment oil is it. Just a small amount of this non-greasy elixir on damp or dry hair will yield beautiful results. You'll swoon over the fragrance, too.
Moroccanoil Curl Defining Cream
Silky, smooth, nourished and defined is what your curls will experience when using this Argan oil-enriched cream on your damp hair. You'll get a soft hold that's never stiff or crunchy so your curls will shine and bounce as nature intended.
MoroccanOil Hydrating Styling Cream
Tame flyaways with this leave-in styling cream that's perfect to use on freshly washed hair as well using it as a refresher for next-day hair. The Argan oil in this product keeps your hair shiny and smooth while softly holding it in place without a crunchy or hard build up. Use it on damp or dry hair.
Microfiber Hair Turban
Ditch the towel and opt for this microfiber turban that will wick the water out of your hair 50 percent more quickly than cotton terry cloth. There's no need to rub and pull your hair when trying to blot out the excess water; instead, just easily wrap it in this stylish turban for easy hands-free drying. You'll cut down on any blow dryer usage which will cut down on frizz factor, too.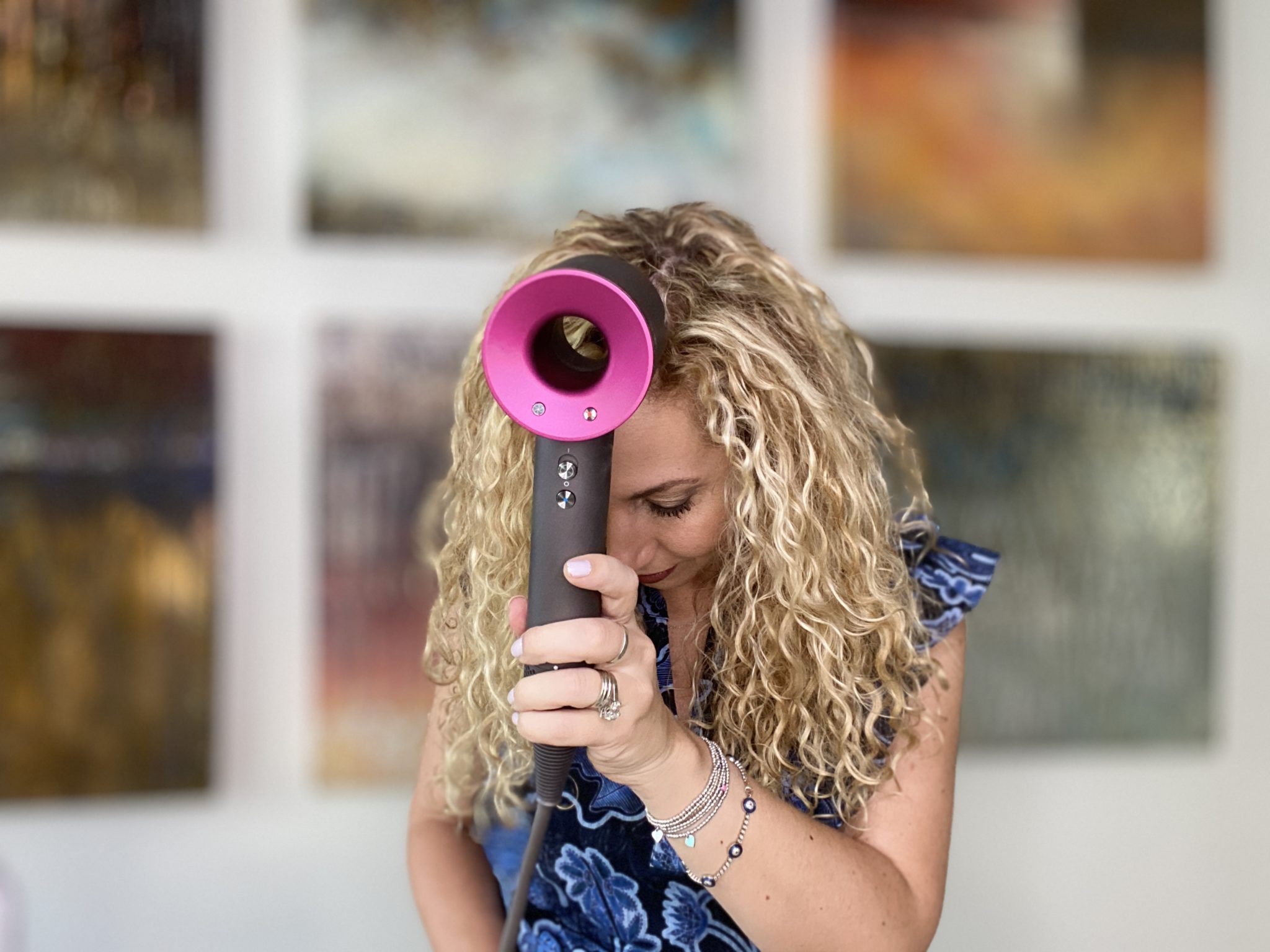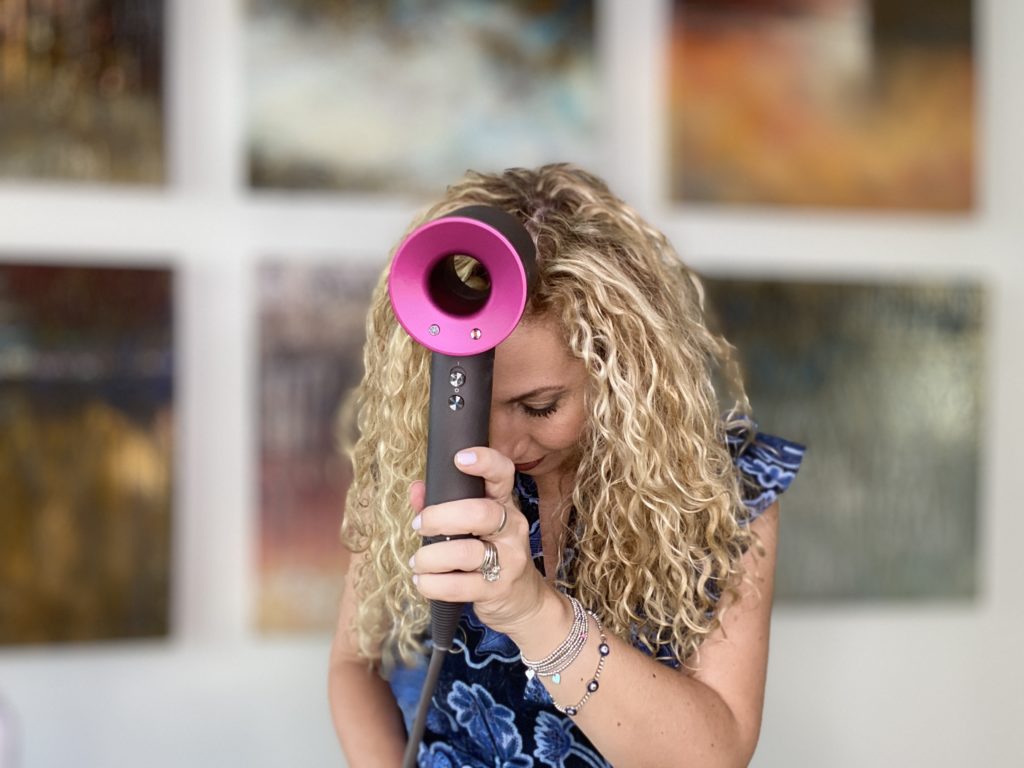 Dyson Supersonic Hair Dryer
This hair dryer will change your life, or at least the life of your hair. It's an investment tool, to be sure, but once you use the Dyson patented technology that's specifically designed to eliminate heat damage and static while increasing smoothness as you dry, you'll be a believer. Designed for all hair types, the diffuser tool for curly hair is truly impressive.
Ouidad Curl Quencher Moisturizing Conditioner
Curls need hydration and Ouidad moisturizing conditioner will give them the moisture they need to resist tangles and frizzing. This conditioner won't leave your hair weighed down but instead will strengthen it while still remaining soft and manageable.
Ouidad Leave-in Conditioner
When your hair is severely dry, you'll want a leave-in conditioner that can work 24/7 to help restore moisture, structure and shine. This non-greasy formula creates a base layer of hydration to help strengthen every strand from the inside out.
Silk Pillowcases
Silk pillowcases have long been known to promote a better night's sleep, thanks to their ability to regulate temperature. An added benefit of silk is that it helps keep your hair from becoming a tangled mess as you sleep. The smooth silk fabric has unique properties that don't absorb oil or moisture which allows your hair to remain relatively frizz free, unlike cotton or polyester blend pillow cases. Who wouldn't love to sleep on a silk pillowcase? Just choose your color from this extensive palette.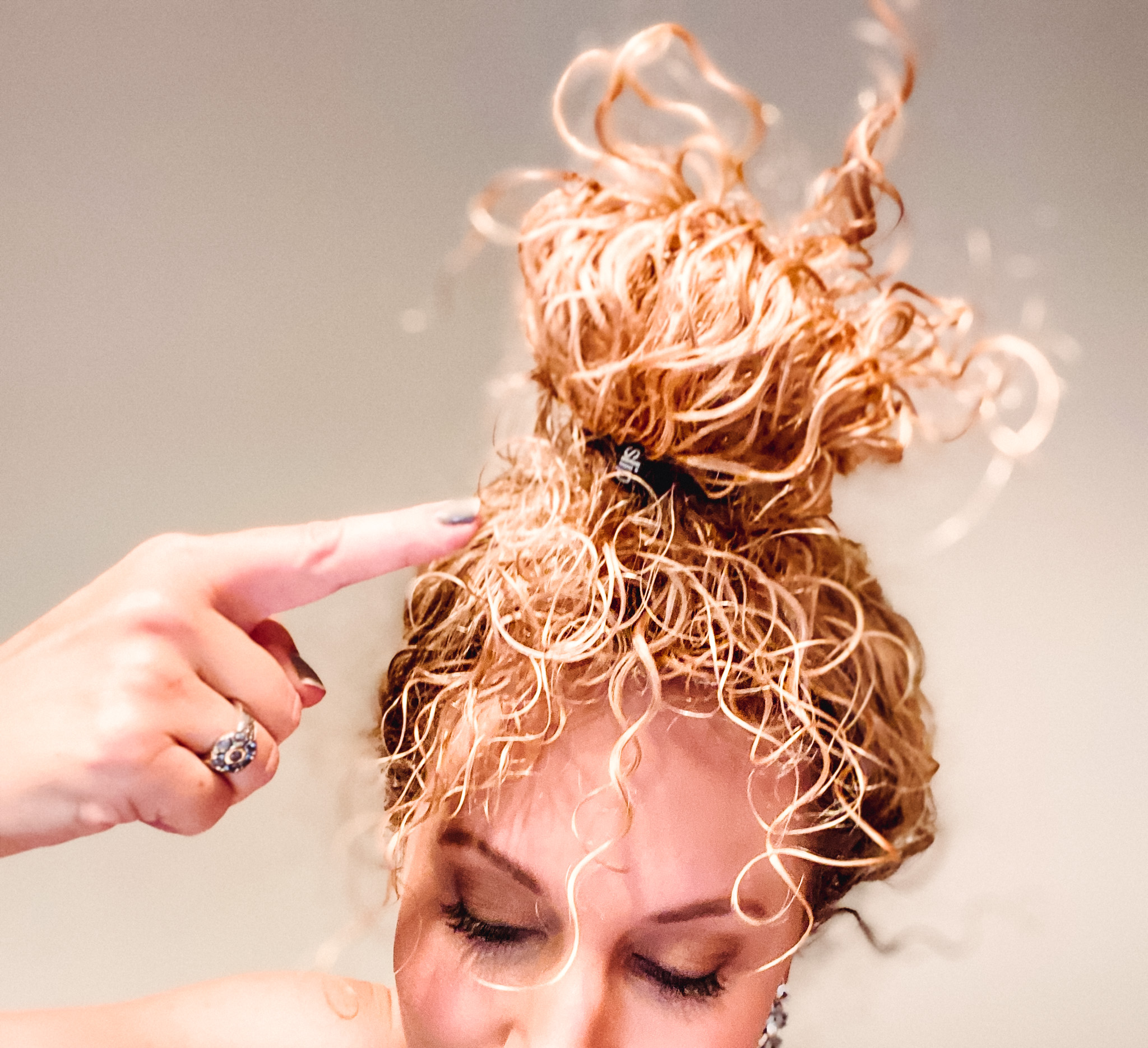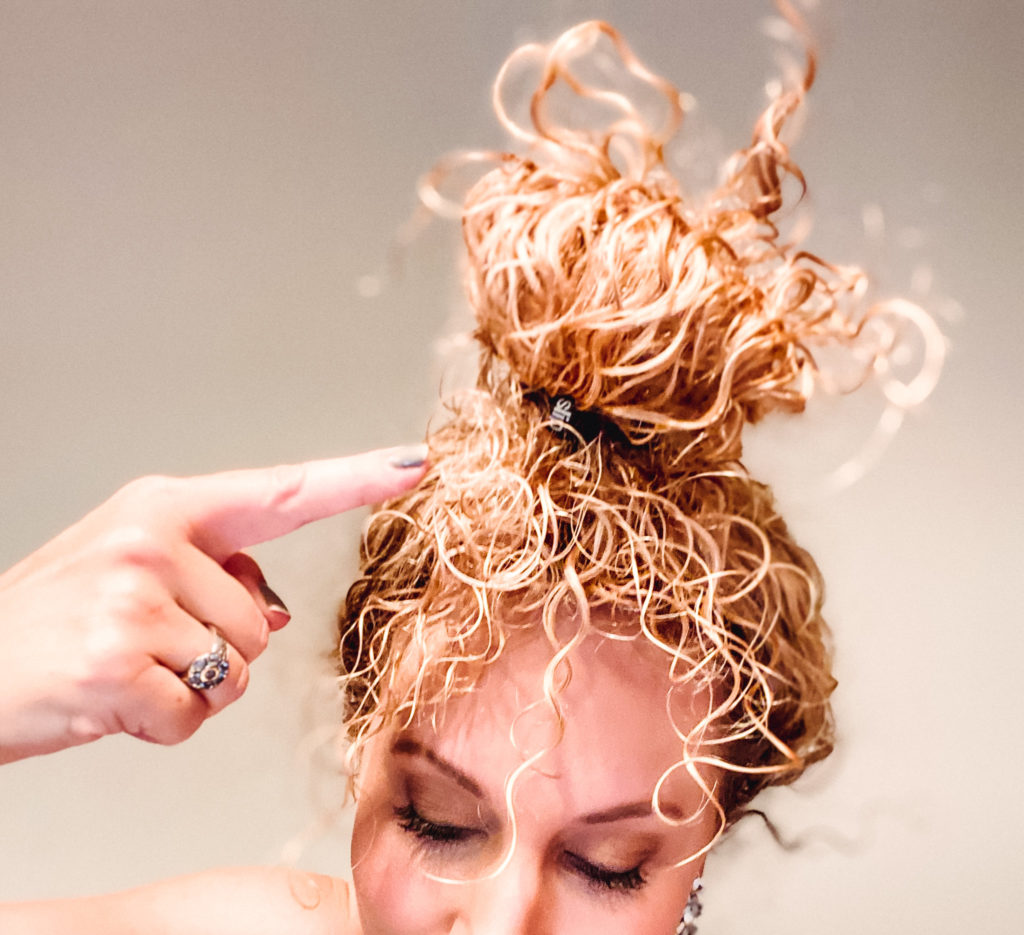 Silk Scrunchies
Protect your hair from breakage with these scrunchies that are encased in silk. The shiny material will keep your curls from getting caught, pulled and damaged when you tie back your hair. Use them for sports, sleeping, or general styling. This set of 4 stretchy and soft scrunchies makes a great stocking stuffer gift, too!
Olaplex No.4 Bond Maintenance Shampoo
Safe for color-treated hair, this ultra restorative shampoo uses fruit and nut extracts to cleanse, hydrate and promote shine. With no need to add more chemical ingredients to your hair, you'll be pleased to know that this formula is gentle, non-toxic, pH balanced, paraben-free, color safe, vegan, sulfate free, and cruelty-free.
Olaplex Hair Perfector No 3 Repairing Treatment
If you have fine, color-treated, bleached or damaged hair, this is the repair treatment you need to try. For damaged hair, you'll want to use this amazing treatment several times a week to help repair brittle and dry hair. Note that this is not a conditioner, it's a bond repair for damaged hair.
Olaplex Hair Perfector No 3 Repairing Treatment
If you have fine, color-treated, bleached or damaged hair, this is the repair treatment you need to try. For damaged hair, you'll want to use this amazing treatment several times a week to help repair brittle and dry hair. Note that this is not a conditioner, it's a bond repair for damaged hair.
Looking for a leave-in conditioner that won't weigh down your hair? This concentrated smoothing cream is excellent for all hair types including colored and chemically treated hair. It strengthens, hydrates, moisturizes and speeds up blow dry times while smoothing your hair. I have friends who even apply it before piling up their hair in a pineapple and going to bed.
¾ Inch Curling Wand
If your curls need a little help to shape-shift into spirals, waves, or corkscrews, this curling wand is what you need. Choose your barrel size depending on the type of curl you want and enjoy its quick heating element, easy grip handle and cool tip safety feature. It has ten heat settings so you're sure to get just the right one that works with your hair. This is a must-have tool to keep your curls styled to perfection.
Interchangeable Curling Wand
You can't go wrong with this ceramic 3-in-1 curling wand that sports three different changeable barrel sizes to ensure that you'll get just the type and size of curls that you're desiring. And best of all? There's no clip that will leave tell-tale marks on your hair. Just wrap your hair around the wand and let it work its magic. Temperature control protects your hair (and fingers) from burns. This is my favorite wand and I even travel with it, but I do disassemble it to avoid issues with airport security.
Free Curly Hair Guide
More tips for curly hair