Free Toy Story Memory Game Printable Inspired By Pixar
This free memory game printable inspired by Toy Story allows you to bring more Disney magic to your home for game night.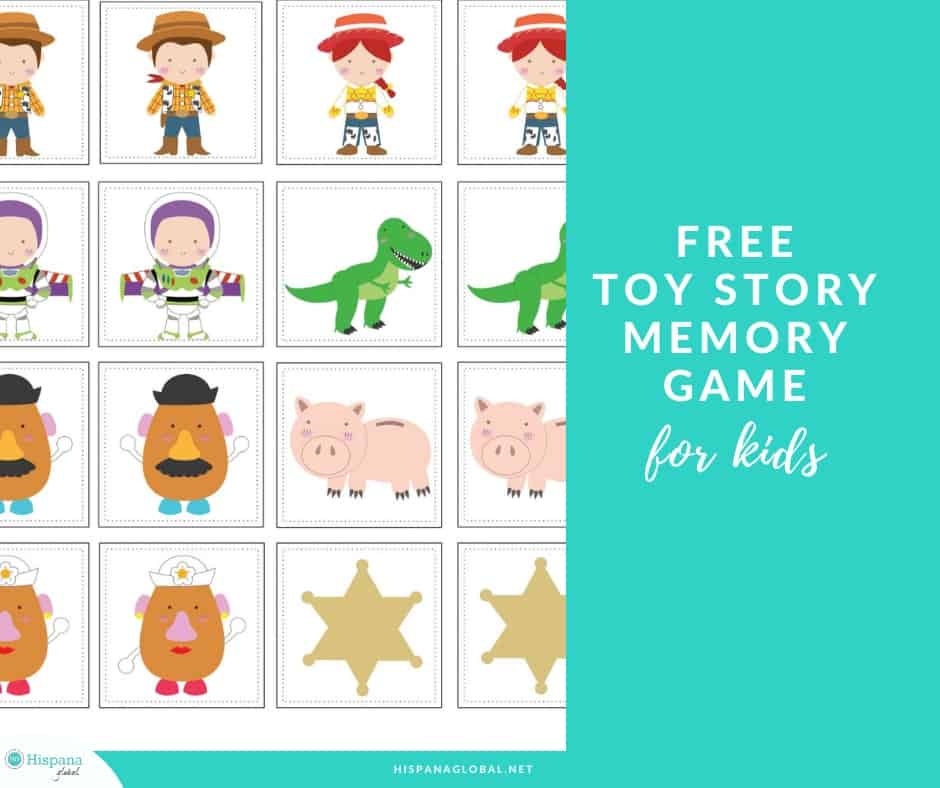 Memory is a fun diversion and a good mental exercise. It's made more enjoyable with some Disney worked in. The printable inspired by Toy Story memory game features 8 of your favorite Toy Story Characters and includes 16 memory cards. Print the file below or find it here: Disney Toy Story Memory Matching Game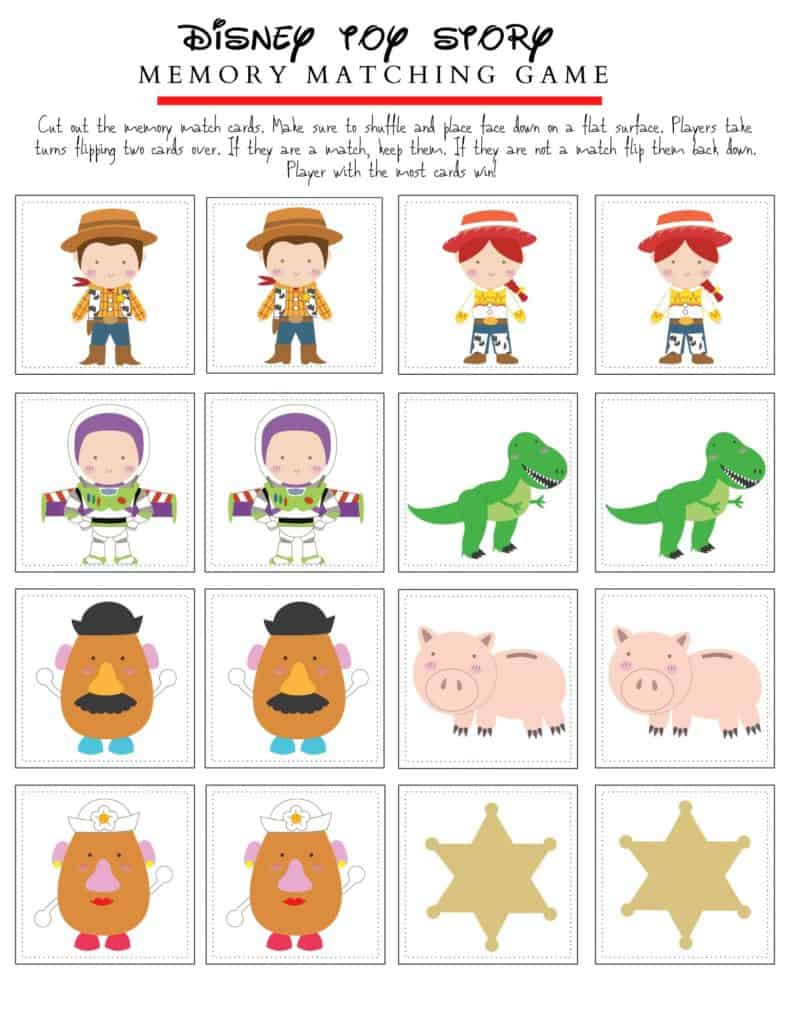 The best way to print this Toy Story game is to make sure you use sturdy card stock in plain white.
How to play the inspired by Toy Story Memory game
You can play memory alone, with your children or with a friend.
First, shuffle the 16 cards and lay them out face-down.

Play the game by turning over a card and then turning over another card to find a match.

If the cards match you keep the pair.

If they don't match, flip both cards back over and try again, or let another player have a turn.

Try to make all the matches by memory as you discover where each character is hiding. If you are playing competitively, the player who makes the most matches and has the most cards wins.
I hope this version of memory is loads of fun for your family! Kids love to match up the Disney characters they recognize and it makes the whole game more rewarding.
More free printables