Printable Inside Out Activities For Kids
It's been great to see so many kids (and adults) talk more freely about their emotions thanks to Disney Pixar's movie Inside Out. Now you can help your child express his or her mood with these free Inside Out activities that you can print at home, especially this colorful door hanger. Just click on each image  to enlarge, print, cut out and let your kid choose what emotion identifies his mood.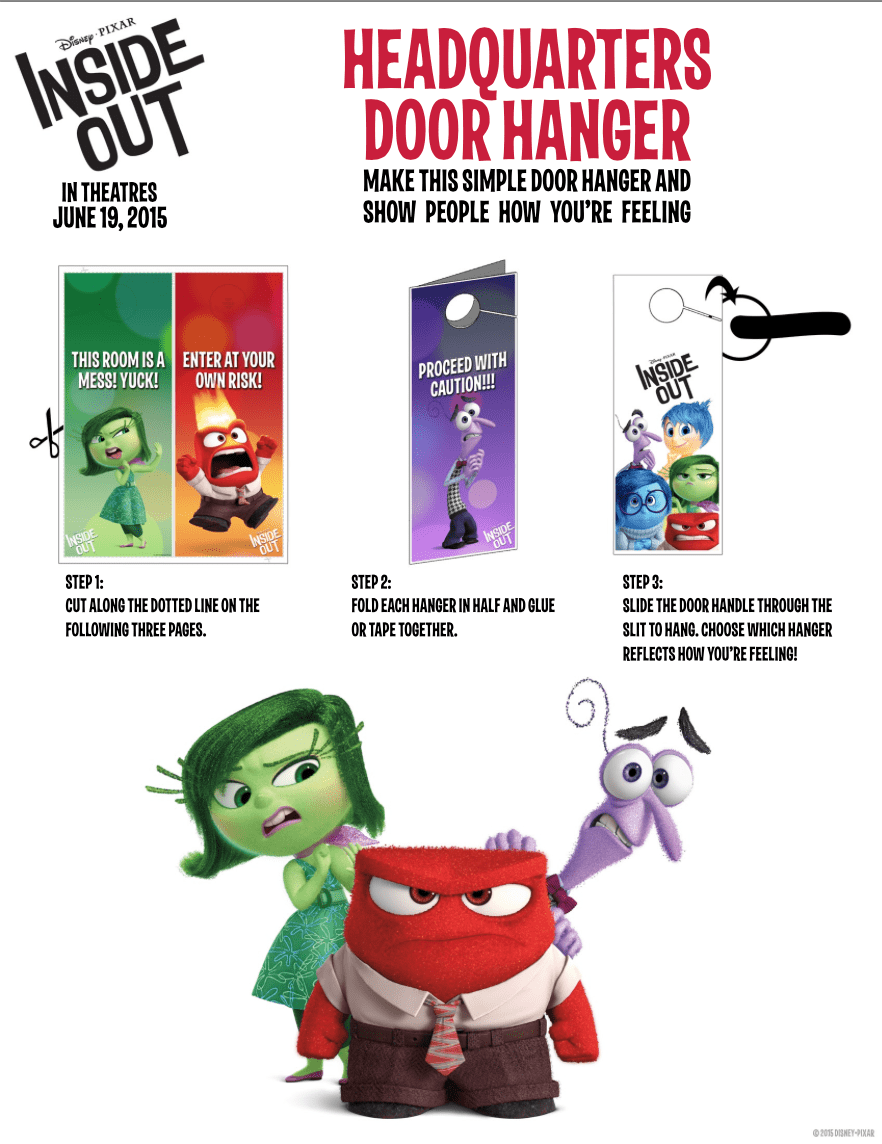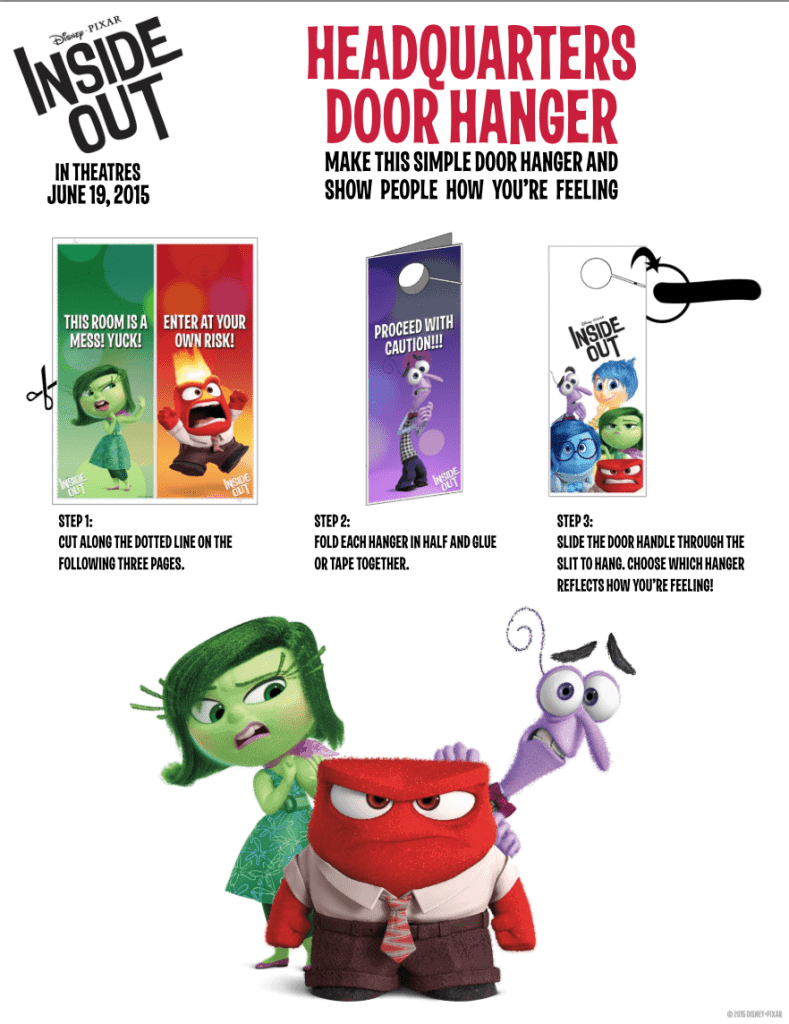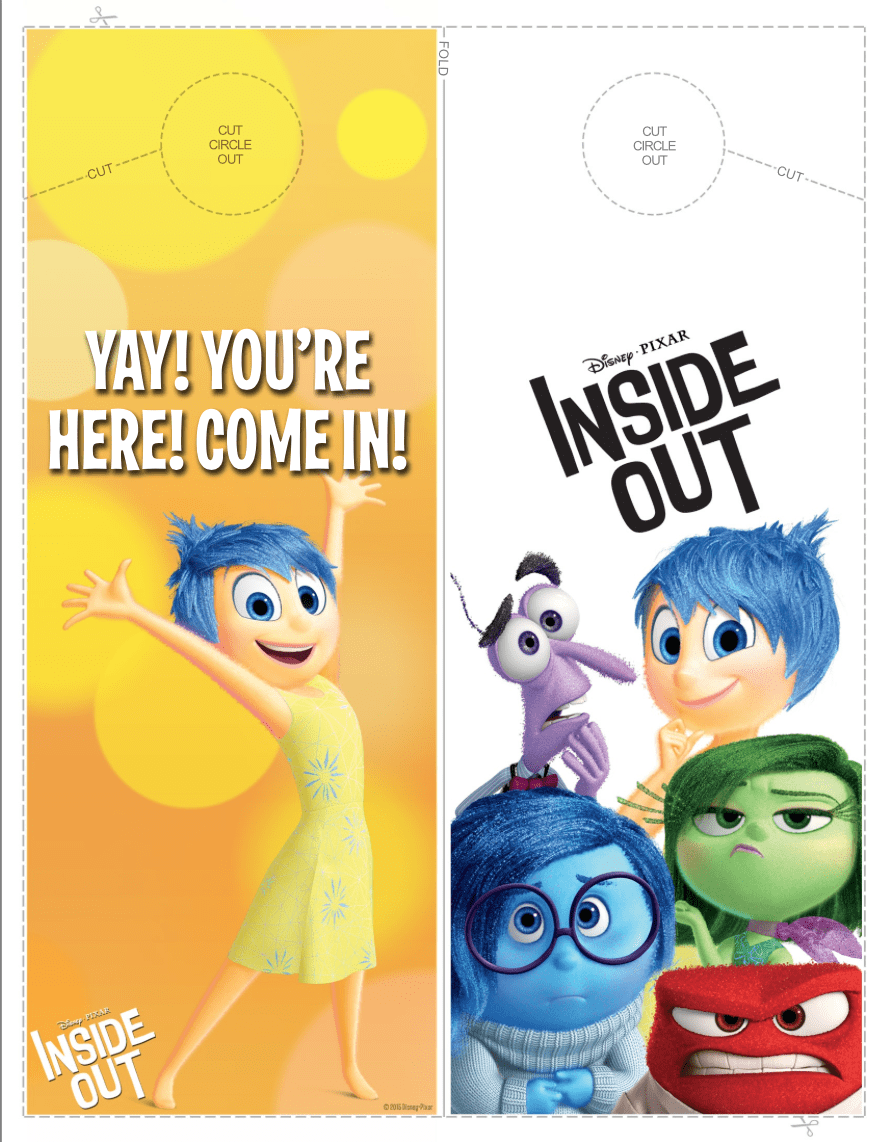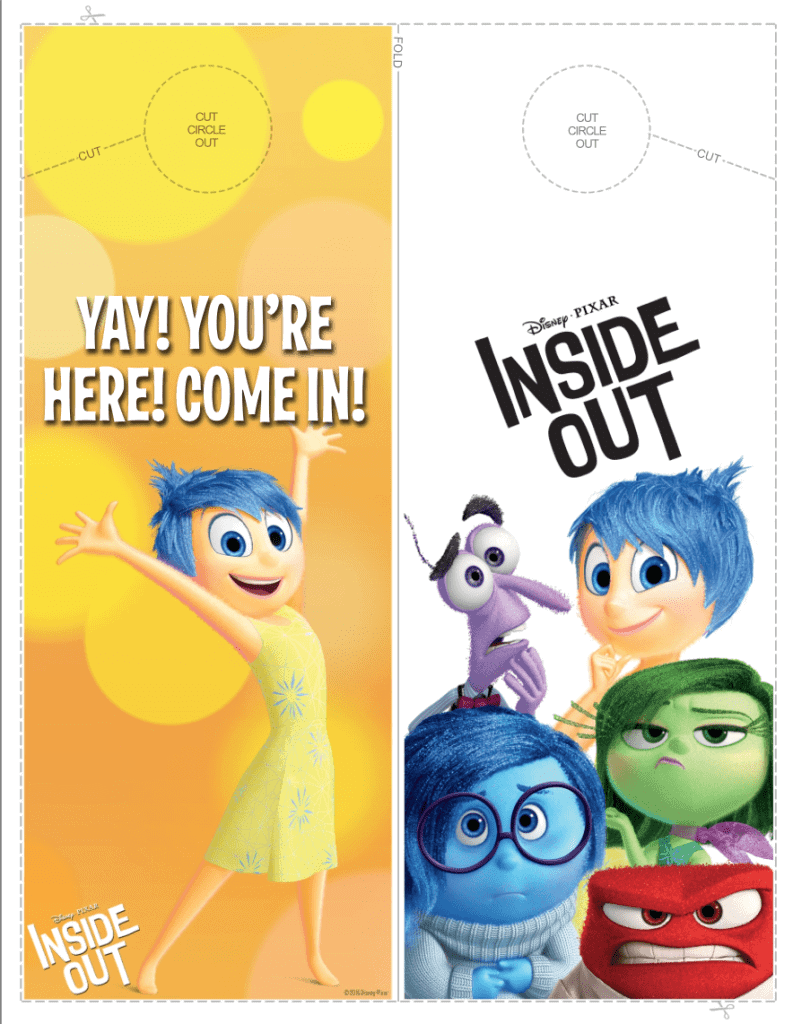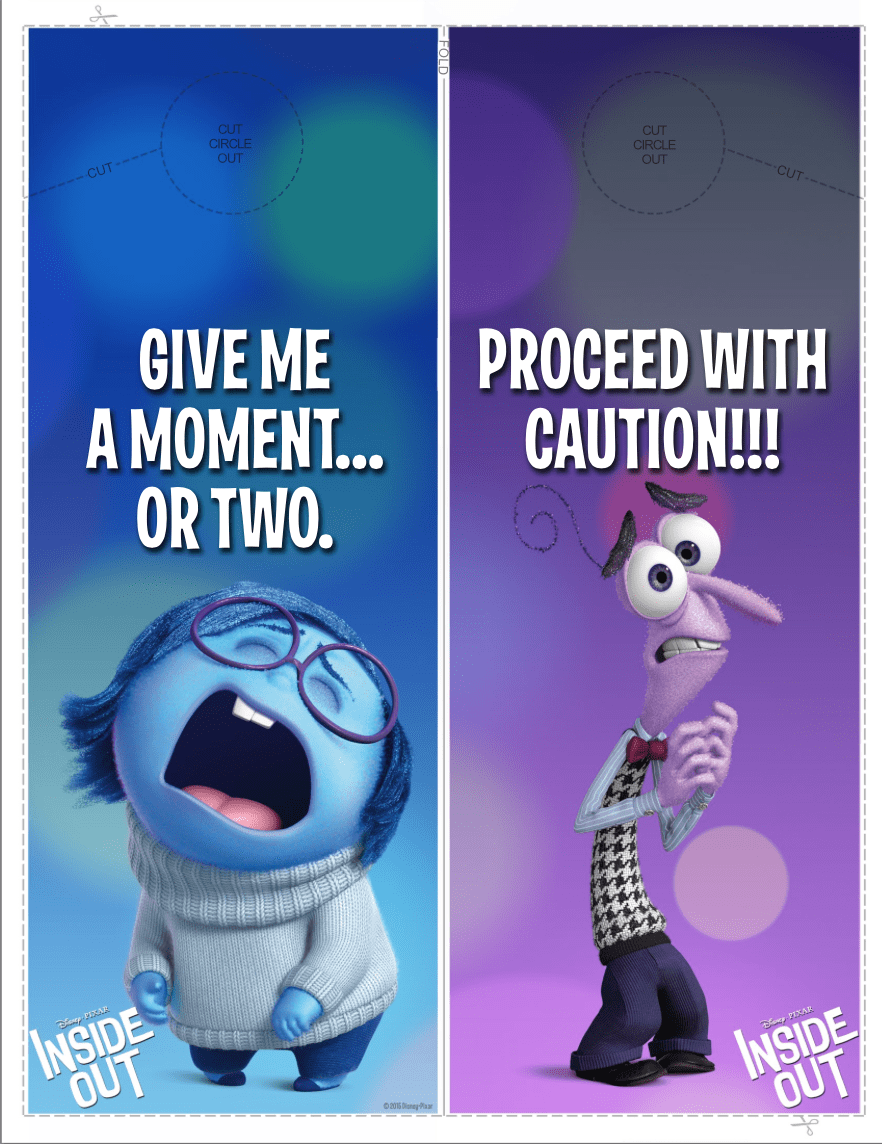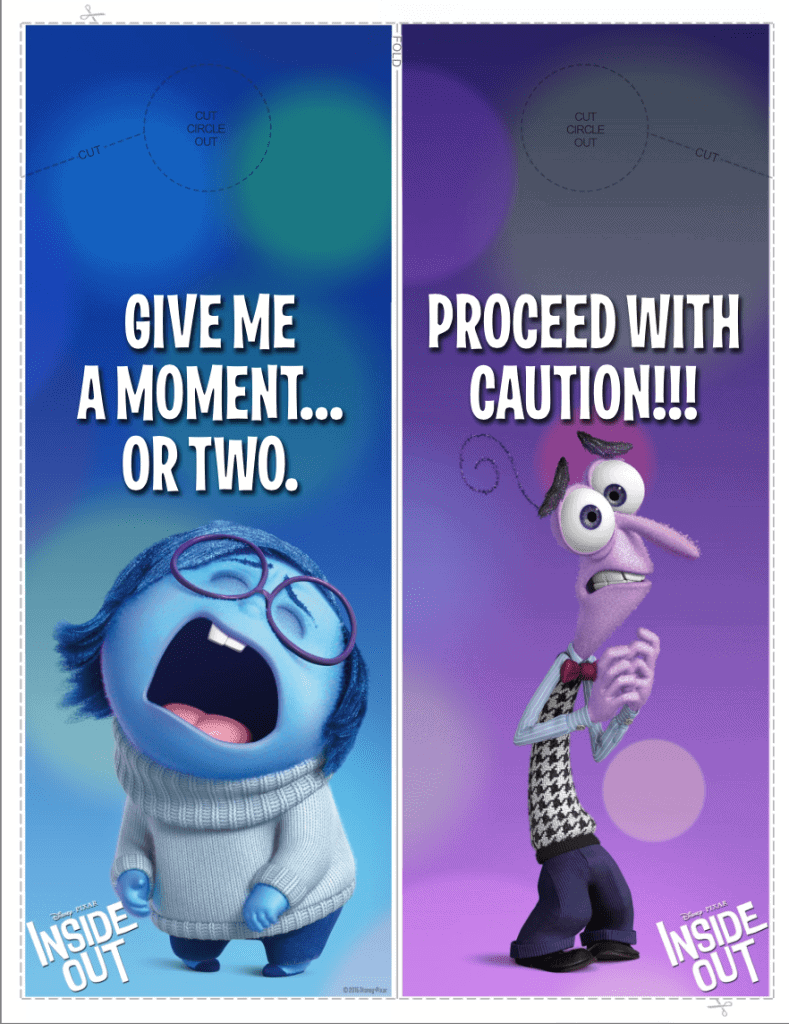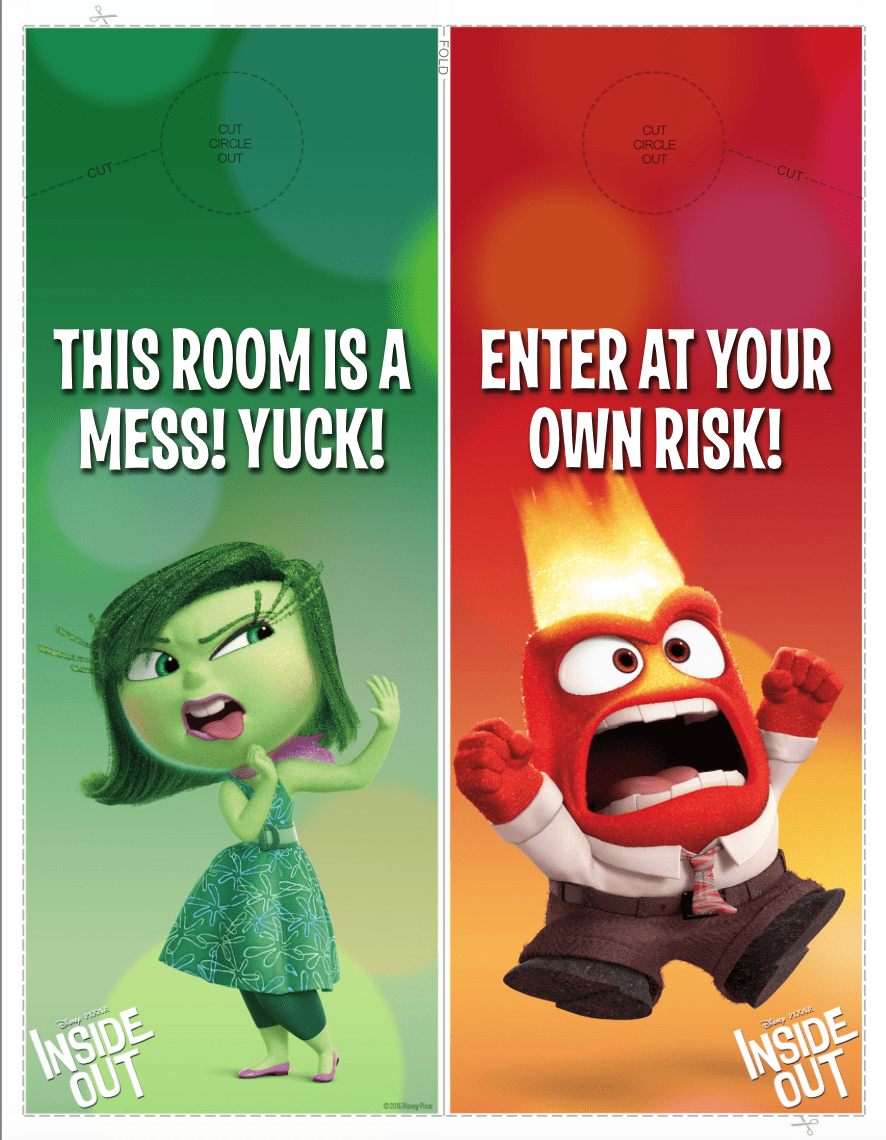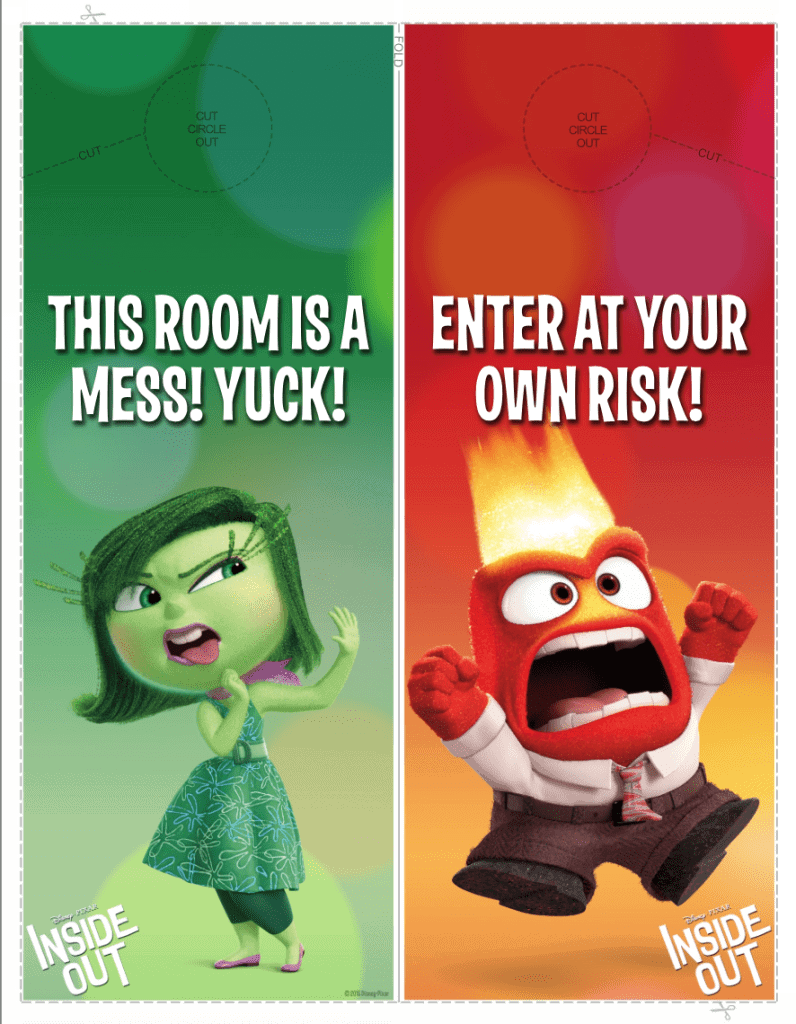 Want more Inside Out activities for kids? Here are some cool coloring sheets, and if you were inspired by Riley's memory balls, you'll love this craft. It's a memory ball and you can customize it with your own pictures.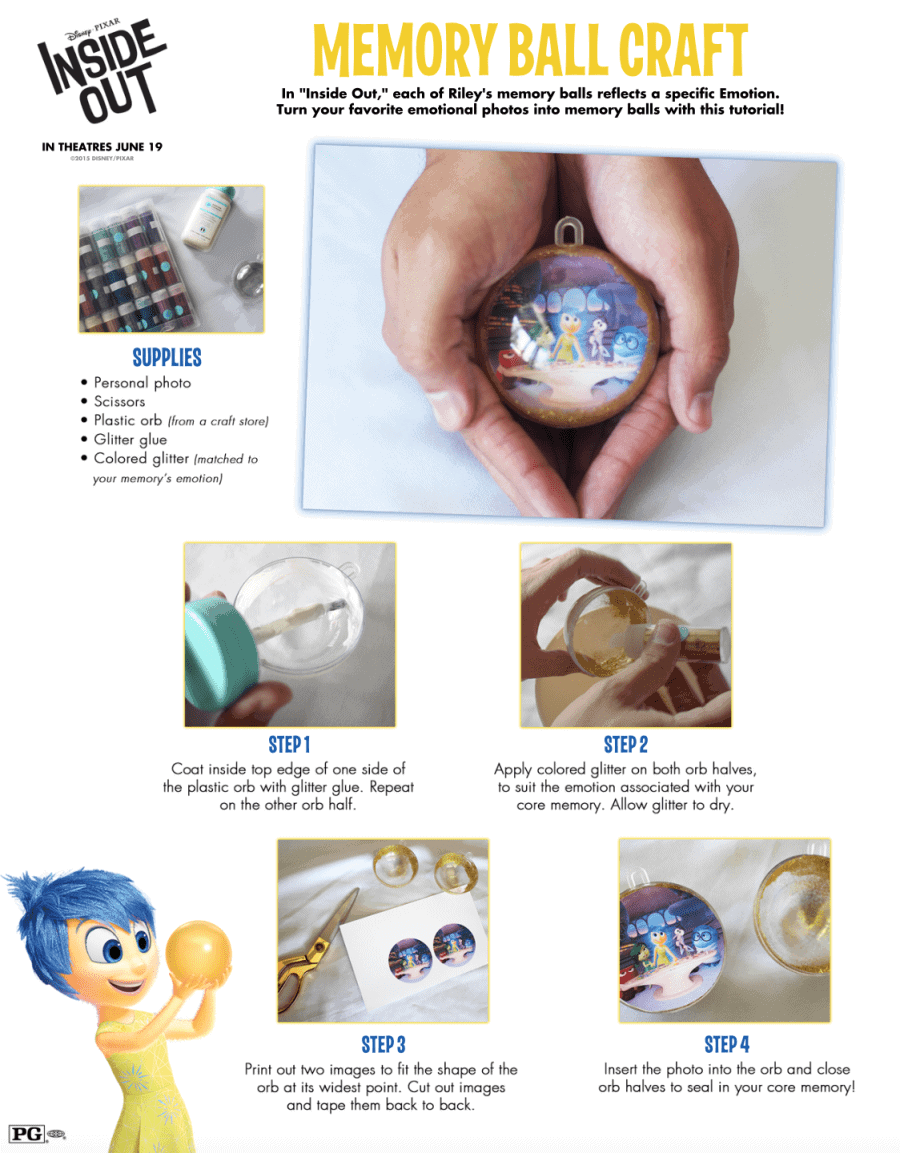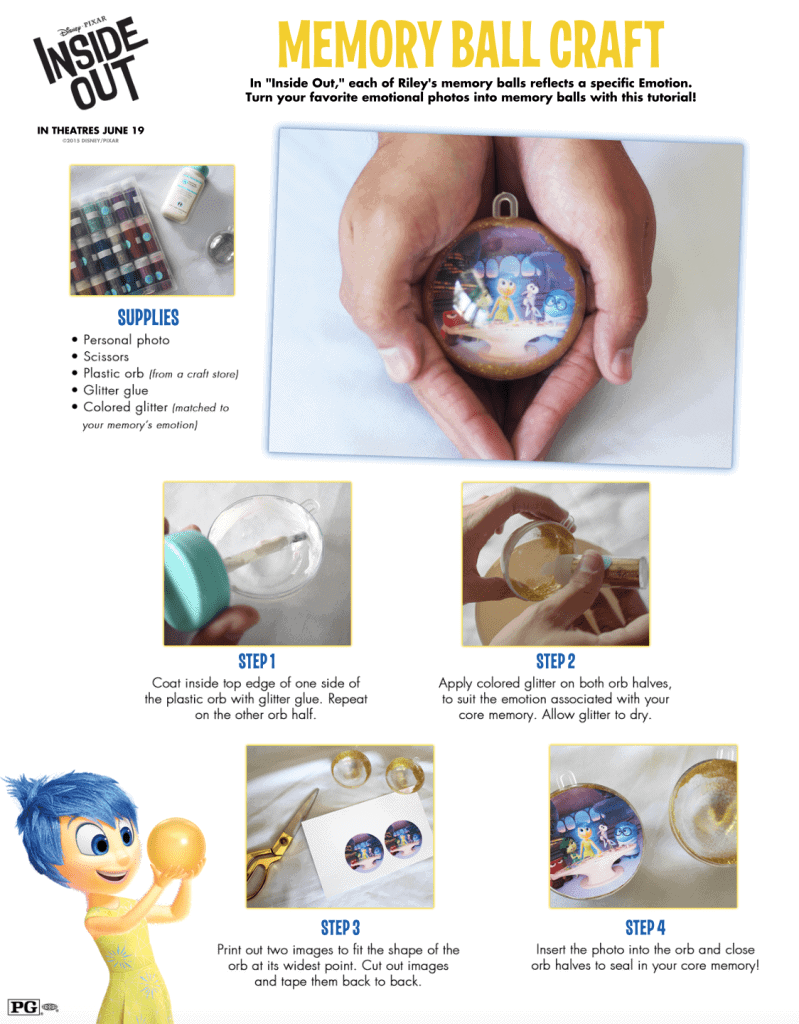 ABOUT INSIDE OUT
Based in Headquarters, the control center inside 11-year-old Riley's mind, five Emotions are hard at work, led by lighthearted optimist Joy (voice of Amy Poehler), whose mission is to make sure Riley stays happy. Fear (voice of Bill Hader) heads up safety, Anger (voice of Lewis Black) ensures all is fair and Disgust (voice of Mindy Kaling) prevents Riley from getting poisoned—both physically and socially. Sadness (voice of Phyllis Smith) isn't exactly sure what her role is, and frankly, neither is anyone else.
When Riley's family relocates to a scary new city, the Emotions are on the job, eager to help guide her through the difficult transition. But when Joy and Sadness are inadvertently swept into the far reaches of Riley's mind—taking some of her core memories with them—Fear, Anger and Disgust are left reluctantly in charge. Joy and Sadness must venture through unfamiliar places—Long Term Memory, Imagination Land, Abstract Thought and Dream Productions—in a desperate effort to get back to Headquarters, and Riley.
Directed by Academy Award® winner Pete Docter ("Monsters, Inc.", "Up"), produced by Jonas Rivera, p.g.a. ("Up") and featuring an original score by Michael Giacchino ("The Incredibles," "Ratatouille," "Up"), Disney•Pixar's "Inside Out" opened in theaters on June 19, 2015.
More free activities for kids
En español: Actividades y manualidades de InmensaMente que te encantarán