4 products to help you enhance and protect your curly hair
Hair products that enhance and protect my curly hair are a  must for me, since I live in hot and humid Miami. The problem is finding products that not only tame frizz and allow me to show off my natural hair, but that don't leave them crunchy or lifeless. I am constantly trying out new shampoos, gels, mousses, creams and serums since so many of us have similar issues. Here are the hair products for curly gals that I've really liked so far.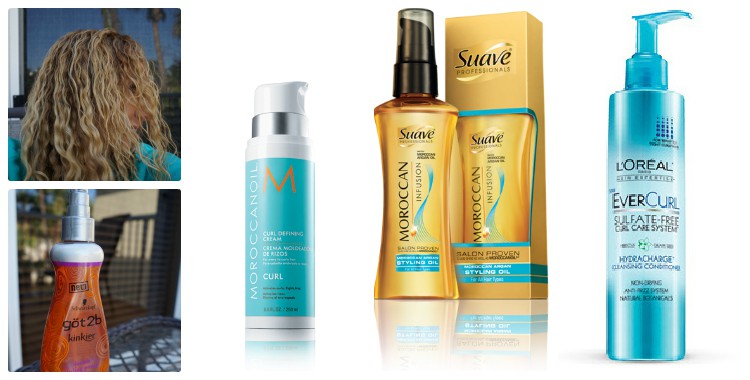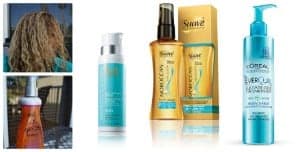 4 hair products to enhance and protect curly hair

 EverCurl Hydracharge Cleansing Conditioner from L'Oreal Paris: this shampoo is marketed as a cleansing conditioner and it is a correct definition. It's sulfate-free formula helps curls be more defined and also protects hair color. Since it already includes a conditioner, it's my go-to shampoo for busy days in which I have limited time to get out the door.
Got2be Kinkier Gloss 'N Define Curling Spray Gel: this gel is extremely easy to apply. Just spray and go. It defines curls without leaving them crunchy. The only challenge is to determine how much product you really need when you're spraying your wet hair. My curls looked great the next day, as well, and if you want to "refresh" your curls you just need to spray a little water with an atomizer. The fragrance is light and fresh. In the pictures you see in this post, it's the gel I was using.
Curl Defining Cream from Moroccanoil: this cream for curly hair smells wonderful and I really liked how it defined each curl. Don't go overboard, though, because it can be a bit heavy and affect your hair's shine.
Argan oil: this very rich and conditioning oil seems to be everywhere these days. It leaves hair very soft and smells divine. The best way to use it is while your hair is wet, especially before you apply any other hair products. To reduce frizz on dry hair, make sure to warm it up in your hands before applying it. There are many brands out there but the ones I prefer are the Argan oils from L'Oreal Paris, Suave, Moroccanoil or Kerastase.