The Best Gift Ideas For Cooks and Home Chefs
If your gift list includes a home chef, this Gift Guide For Cooks and Home Chefs will help you choose the perfect item. Loaded with practical essentials as well modern ideas, this collection includes beautiful items that any home cook would appreciate.
You'll find ideas for foodies who love to experiment with new cookware and small appliances as well as gifts that will help them be more organized and efficient in the kitchen. From Dutch ovens to air fryers and from tea kettles to coffee makers, you'll find a range of gifting options that will inspire your recipient to try new methods of cooking as well as stylish ways to serve their meals. Decorative trays, marble boards, and eco-friendly cookware are just a few of the gift-worthy items that you'll find in this season's Gift Guide For Cooks and Home Chefs.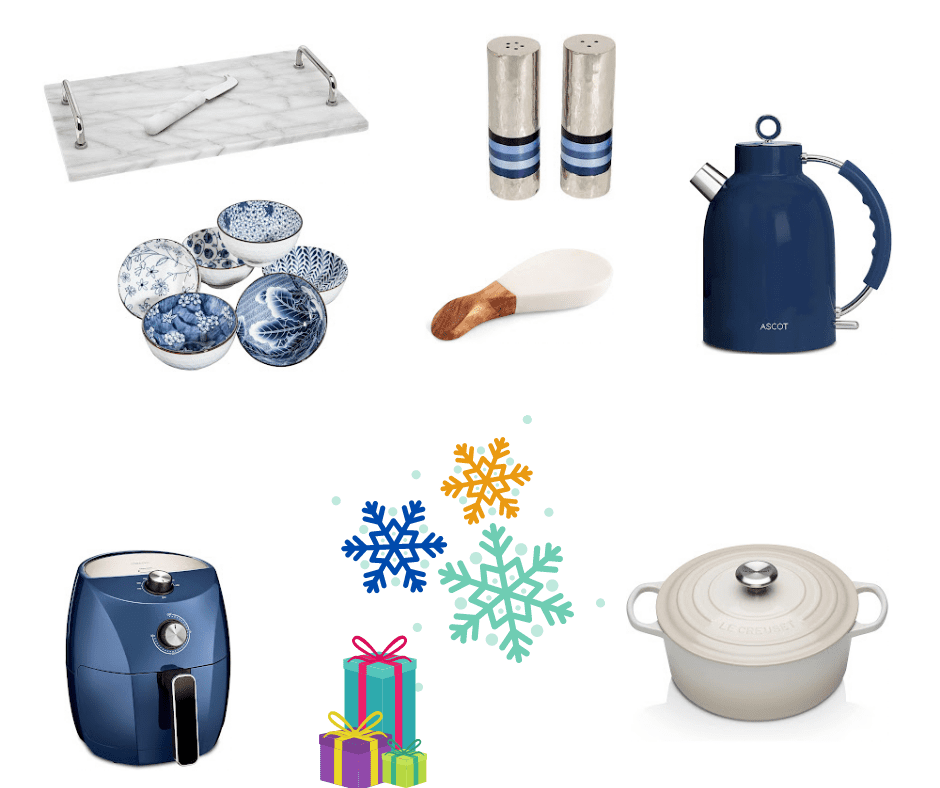 Remember that the best gifts are the ones that are thoughtful, so try to keep in mind the recipient's favorite colors. This gift guide is blue-themed, just because it's my favorite color, but many products are available in other options.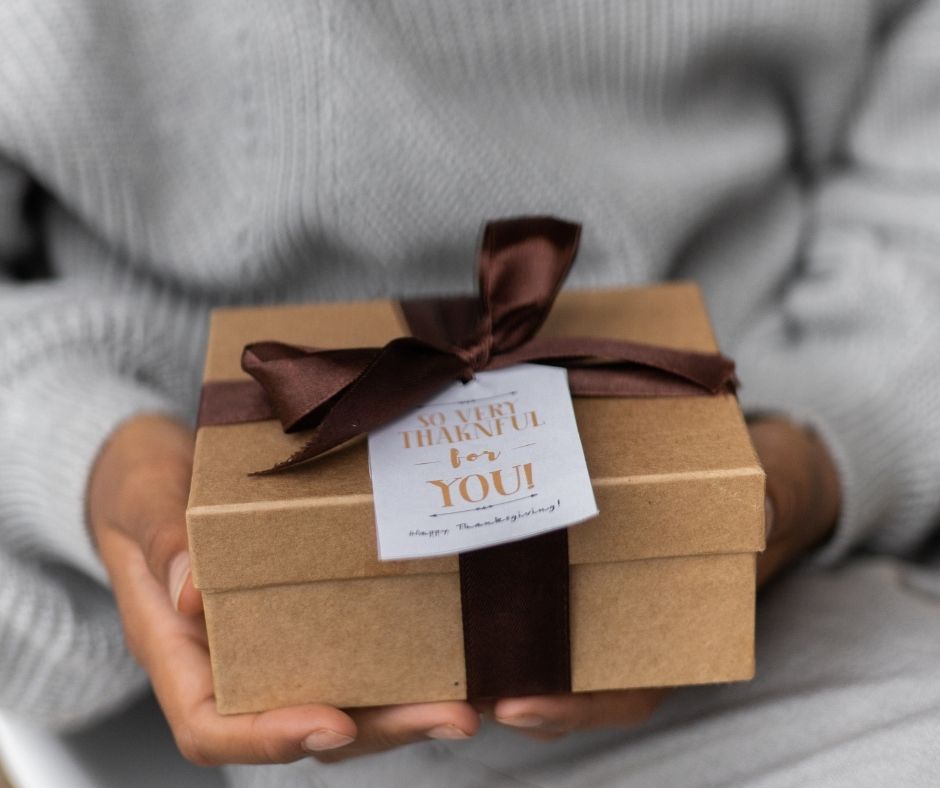 The best part? These gifts for those who love to cook keep on giving. Perhaps you'll be lucky enough to try new recipes made with what you gave them!
Best gifts for cooks, foodies and home chefs
Anybody who loves to cook, is a home chef or a foodie will love these gifts! This gift guide will take the guessing out of your holiday shopping. The products include affiliate links, which help support this blog at no extra cost to you.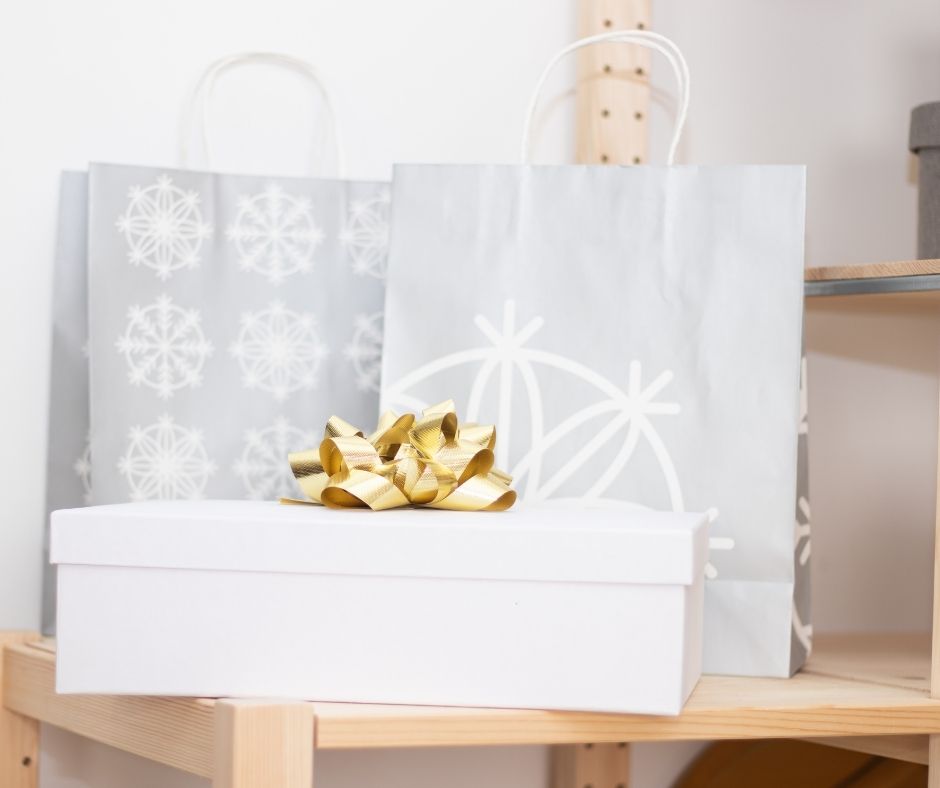 Green Life Cookware Set
Your gift recipient will adore this 16 piece cookware set that includes pots, pans, skillet, utensils and more, all crafted with chemical-free non-toxic ceramic coating. This vibrant blue shade is gorgeous, but the set comes in a range of colors so you can choose just the right one.
Electric Tea Kettle
Stainless steel and BPA-free, this electric kettle will be a beautiful addition to any cook's collection of small appliances. Cooks love electric kettles because the water boils much more quickly than waiting for it on the stovetop. And, electric kettles are safer, thanks to the automatic turn off functions. This kettle is a modern look that any cook will appreciate.
Marble Cheese Board
Elegant simplicity is found in this polished marble cheese board with conveniently attached handles for ease of serving. A small knife is included with this set. This marble board will look stunning on any kitchen counter or serving table. Not just for cheese, use it to serve breads, jams and jellies, desserts and more.
Geometric Canister Set
Perfect for coffee, sugar, tea bags, or flour, this set of canisters is made from ceramic that is dishwasher safe. The set includes bamboo lids with silicone sealing for a secure fit. Each canister boasts a different geometric design for visual interest. It's a modern look that will look smashing on your recipient's countertop.
Hand Mixer
Sleek and gorgeous in brushed chrome, this high-end hand mixer will get the job done with its 9-speed functions and included tools such as beaters, chef's whisk, dough hook and spatula. It even comes with a case so you can store all the accessories. It's the perfect tool when you don't need a large stand mixer; just use this powerful hand-held mixer instead.
Blue And White Enamel Colander
This enameled blue and white colander will most certainly add a splash of vibrant color to any kitchen. When not in functional use, it can be kept on the counter as a decorative item or to hold fruit. This patterned design colander is the kind of item that makes the perfect gift for your favorite cook.
Dutch Oven
Cooks worldwide love Dutch ovens and this Le Creuset investment piece would make for a stunning gift under the tree. These substantial cast iron ovens are enameled on the inside making them a superior cooking vessel that distributes heat evenly. This cream exterior color is a lovely neutral, but feel free to choose from their wide palette of colors.
Japanese-Inspired Bowl Set
These gorgeously designed bowls will make a great gift for the cook who loves to serve their cuisine in pretty dinnerware. Each bowl is designed differently and is coated with a smooth glaze to ensure longevity. These bowls can be used for soup, cereal, rice, salads, desserts and more.
Stainless Steel Utensil Set
Every cook knows that stainless steel is a chef's best friend, and here, this set of non-stick and smudge-free utensils will truly be appreciated. It's a 10-piece set that includes a handy canister to hold the tongs, ladle, whisk, spoons, spatulas, and other gadgets that are essential when making irresistible meals.
Air Fryer
An air fryer is a great way to cook with less oil but still achieve the crunchy texture that's reminiscent of fried foods. Air fryers are small appliances that promote a healthy way to cook as well as a quicker and more efficient way to prepare meals. Who wouldn't love that? Meats and veggies can both be cooked in an air fryer, making it a popular kitchen item that can help with meal planning and healthy dinners.
Spoon Rest
Help the cook on your list keep their kitchen countertops neat and tidy with this polished marble and wood spoon rest that's handcrafted so each one is unique. Creamy white marble joins with natural acacia wood for a contrasting and elegant look that will fit with any kitchen decor. Perfect for a hostess gift, too!
Decorative Tray
If your cook likes to entertain, this gorgeous blue serving tray with gold-tone handles will add an upscale look to any party. It's perfect for serving drinks, appetizers or even gracing an ottoman or hallway table as a decorative element. You can't go wrong with this gift!
Kitchen Towel Set
For the cook who values practicality, there's nothing more handy than a set of thick and absorbent towels made for kitchen use. This set of 6 cotton towels comes in stripes and solids as well as various textures so you can use the right towel for the job. Functional and understated, these towels are ready for gifting and come in a reusable carrying tote.
Salt And Pepper Shakers
Hammered nickel gives these salt and peppers a modern look that's accented with decorative rings in various shades of blue. For the cook who appreciates a little flair in an everyday kitchen item, this decorative set will delight. This set would also makes a great hostess gift.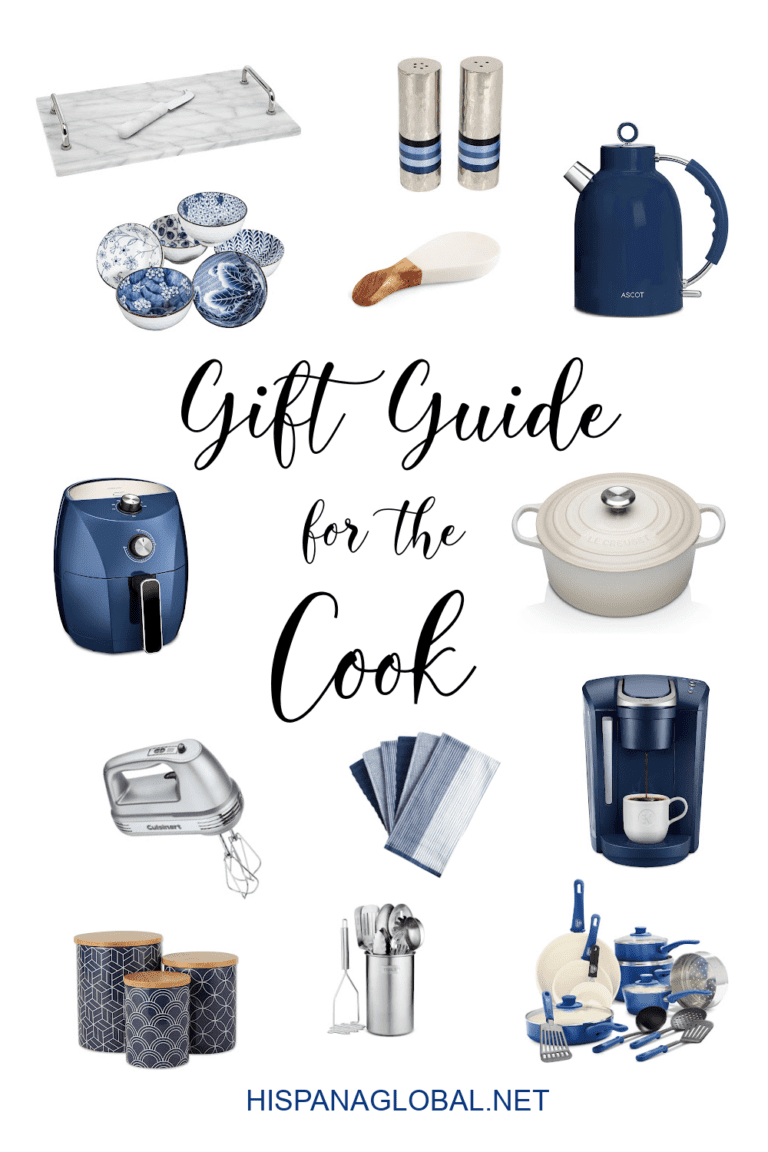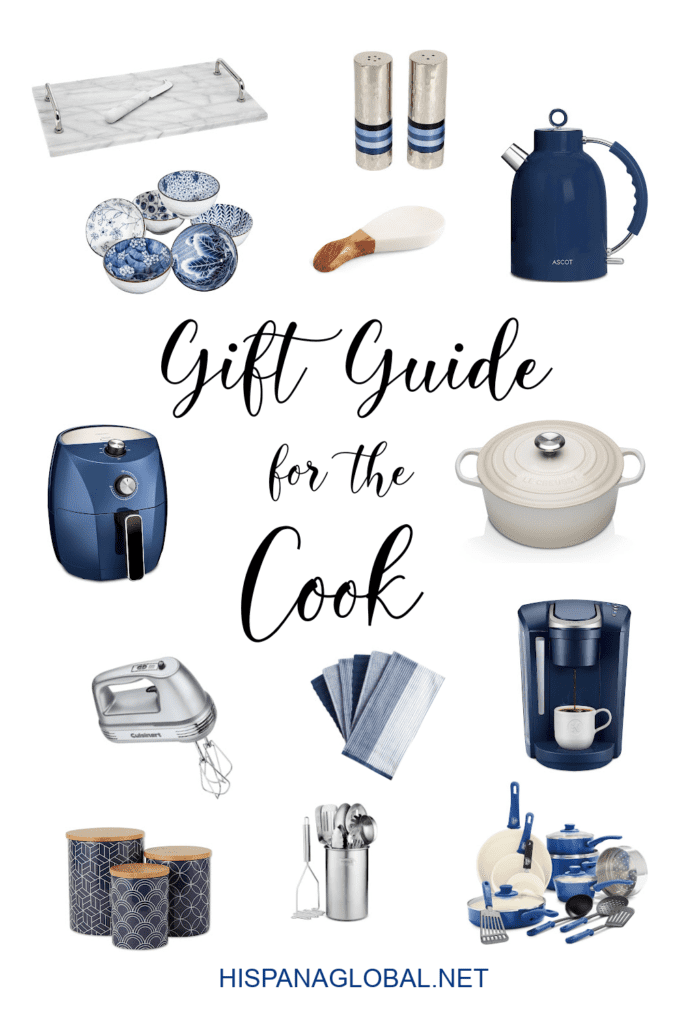 Coffee Maker
Everyone's caffeine fix can be taken care of with Keurig's personal coffee maker. From kitchens to home offices and from dorm rooms to workout rooms, these easy-to-use coffee makers are always appreciated. This model comes in an array of colors, but this blue is particularly eye-catching. If your cook is due for a new coffee maker, consider this one.
More gift ideas