Simple Tips To Stay Organized On The Go
Staying organized when you're always on the go can be hard. There are so many things to take care of and sometimes I feel like I can't fully concentrate on one task before being summoned to tend to something else. On top of that, I have started traveling for work once again, so being organized is key to my mental sanity.
That's why I have figured out a few strategies that are simple to execute and I want to share them with you. I know I can't be the only one feeling this struggle.
How to stay organized
Find a place for everything. For example, keep your makeup in a special toiletry bag or pouch, keep your phone chargers in a separate bag, and use another pouch for hand sanitizer, masks and wipes.
Make lists. Lists can be your best friends because they help you visualize what needs to be done. I make to-do lists all the time and I'm also a huge fan of packing lists.
Focus on achieving goals and not perfection. Find a good enough solution that works for you instead of aiming for the perfect home or color coded closet. For example, my goal is to easily find my makeup when I travel or am on the go, not to have everything classified by name and beauty product type. Of course organizing my stuff helps me find what I need but once things are contained in a bag, I don't stress about how they look inside the toiletry bag.
Use your smartphone's apps and calendars. Set up reminders and make sure to check what needs to get done by when.
Keep your mess contained. If you're struggling with seeing your stuff all over the place, try to keep similar items in a container, whether it's a basket, pouch, bin or drawer. When things start to overflow, it's time to do start purging what you don't use.
Accessories to help you stay organized
Ever struggle with finding what you need in your handbag? Need to easily keep your makeup in just one place? Are you messy but organized like me?
This will make it SO easy to keep your essentials within reach!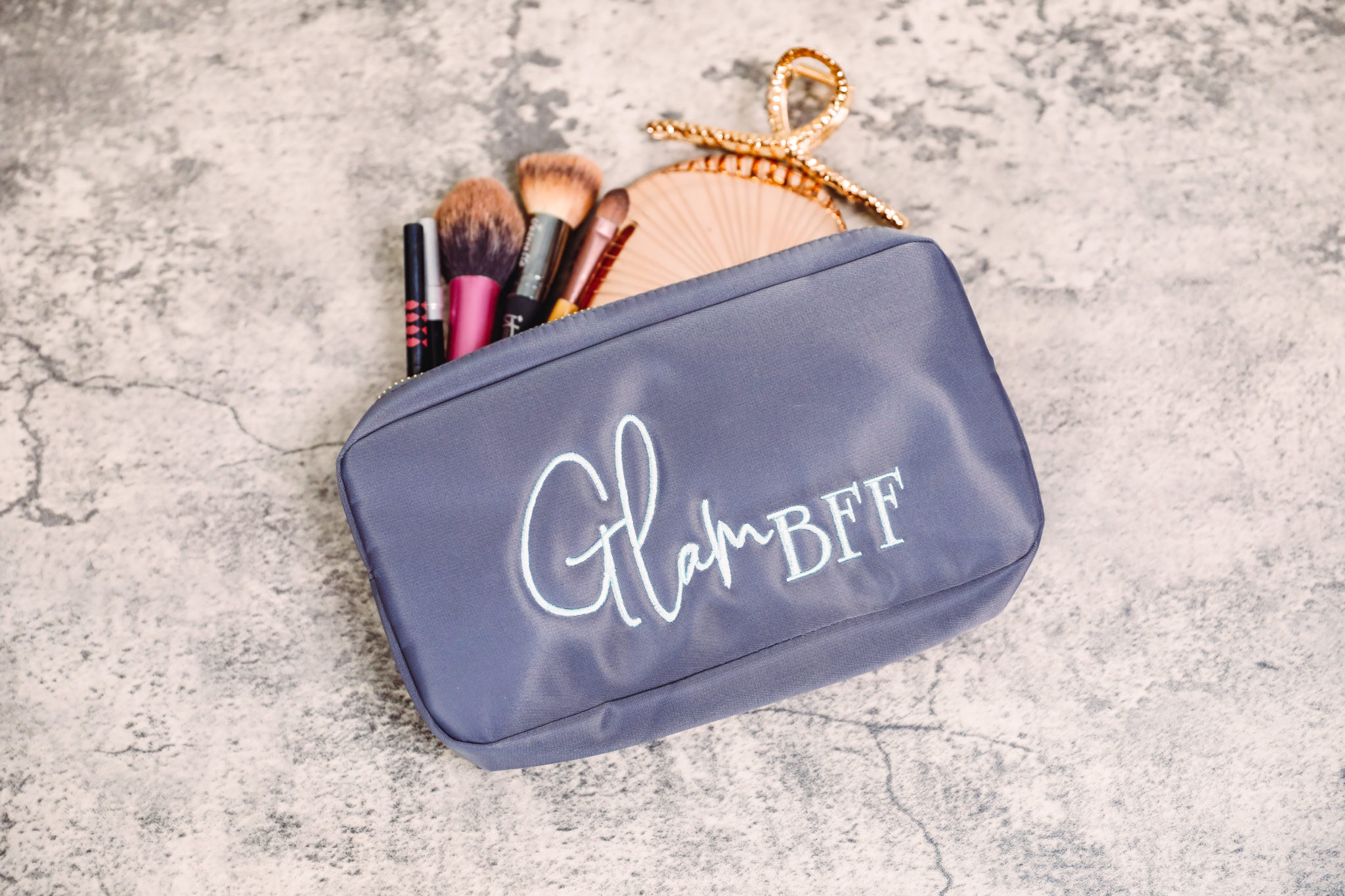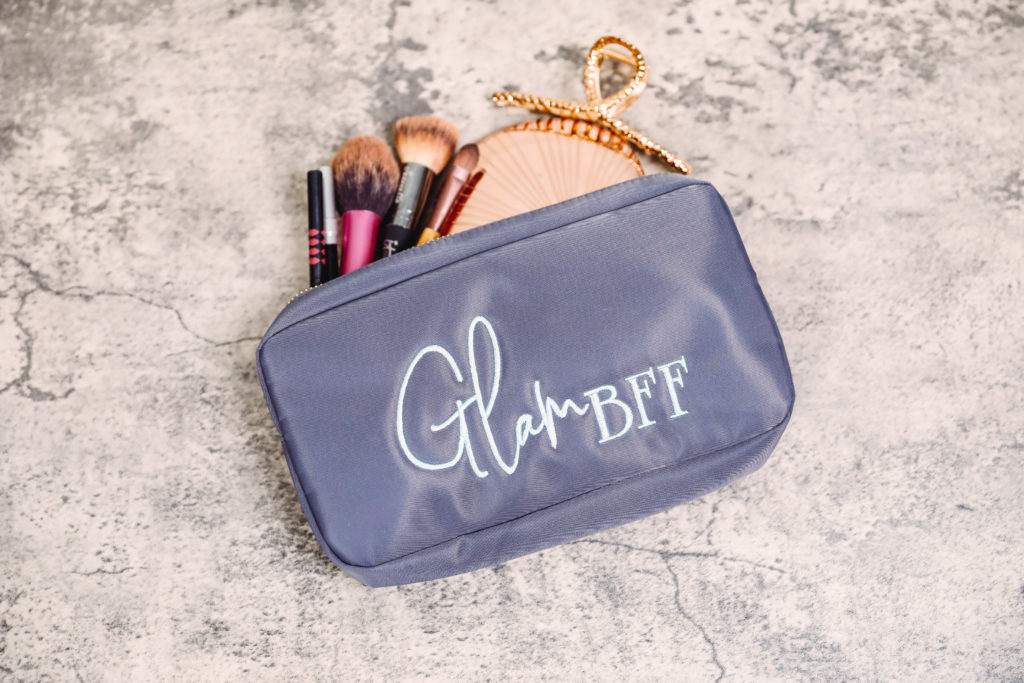 Introducing…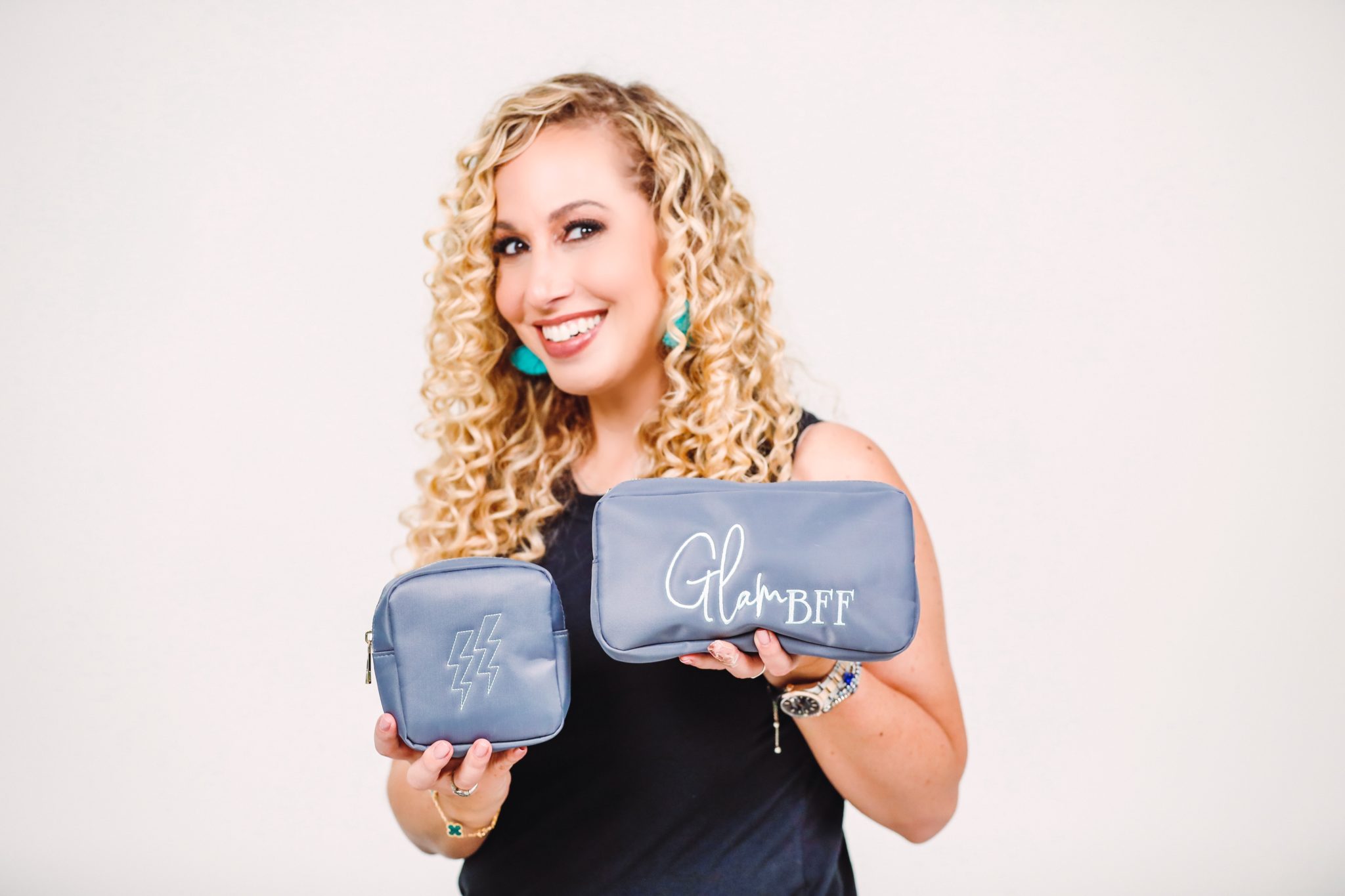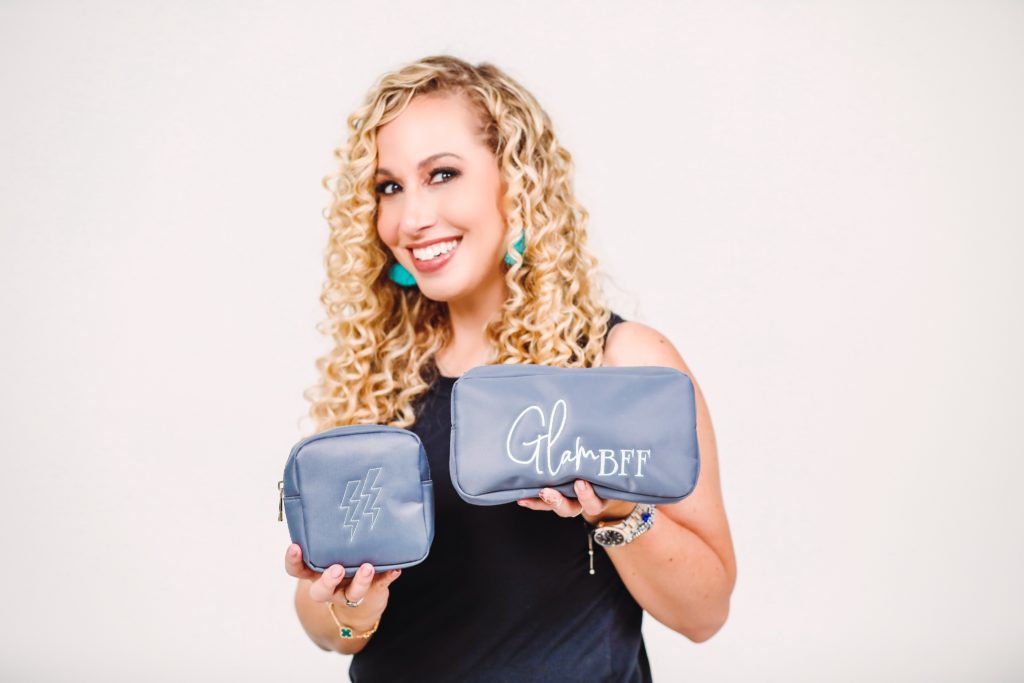 No more searching for your charger, phone accessories, hair ties, mascara, lip gloss and powder in your purse. Everything now has a place thanks to the Tech BFF pouch and Glam BFF cosmetic bag. This limited edition collaboration is the perfect gift for your friends and family. It's so perfect you will want to keep one for yourself.
Get One, Give One
Made from durable, lightweight and washable nylon, this collection is so stunning you will want one for you and one for your best friend, sister, daughter, aunt or mom! That's why we sell them in bundles. My daughter already stole my Tech BFF sample and I had to hide my Glam BFF bag from her. She doesn't know she's getting a personalized one (shhhh) in a few days!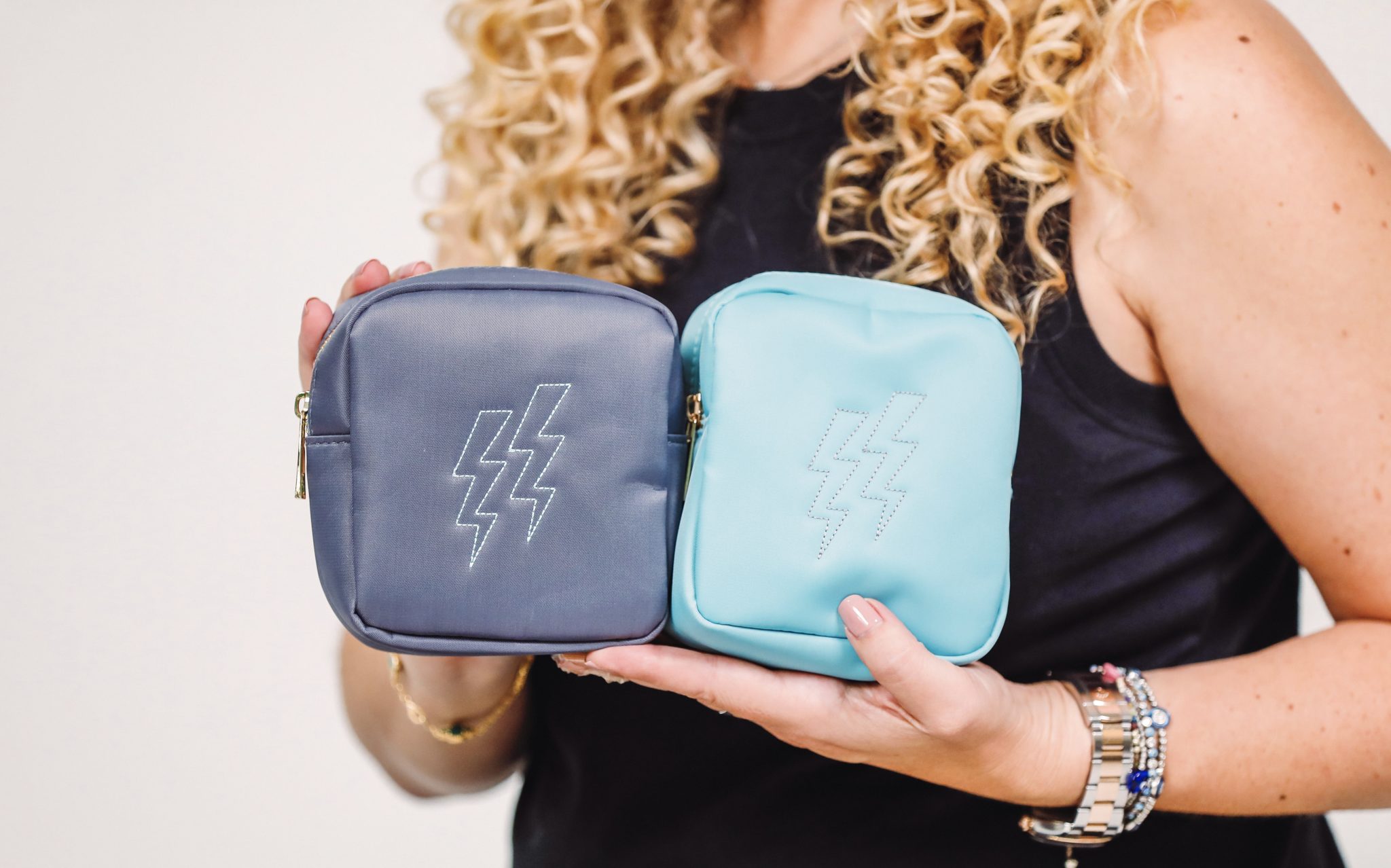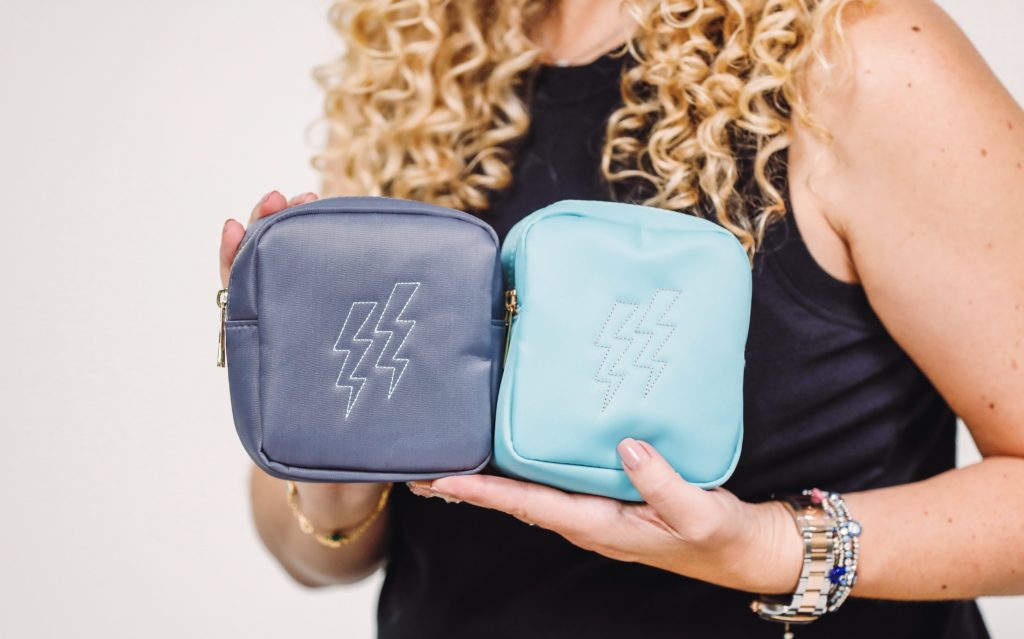 What bundles are available?
We carefully curated different product bundles so you can save SO much!
I am so obsessed with these pouches. I tested them out on my last trip to visit my son at college and they travel so well! Plus, you will love the colors and beautiful embroidery my friends at Give Wink have carefully crafted for this collection.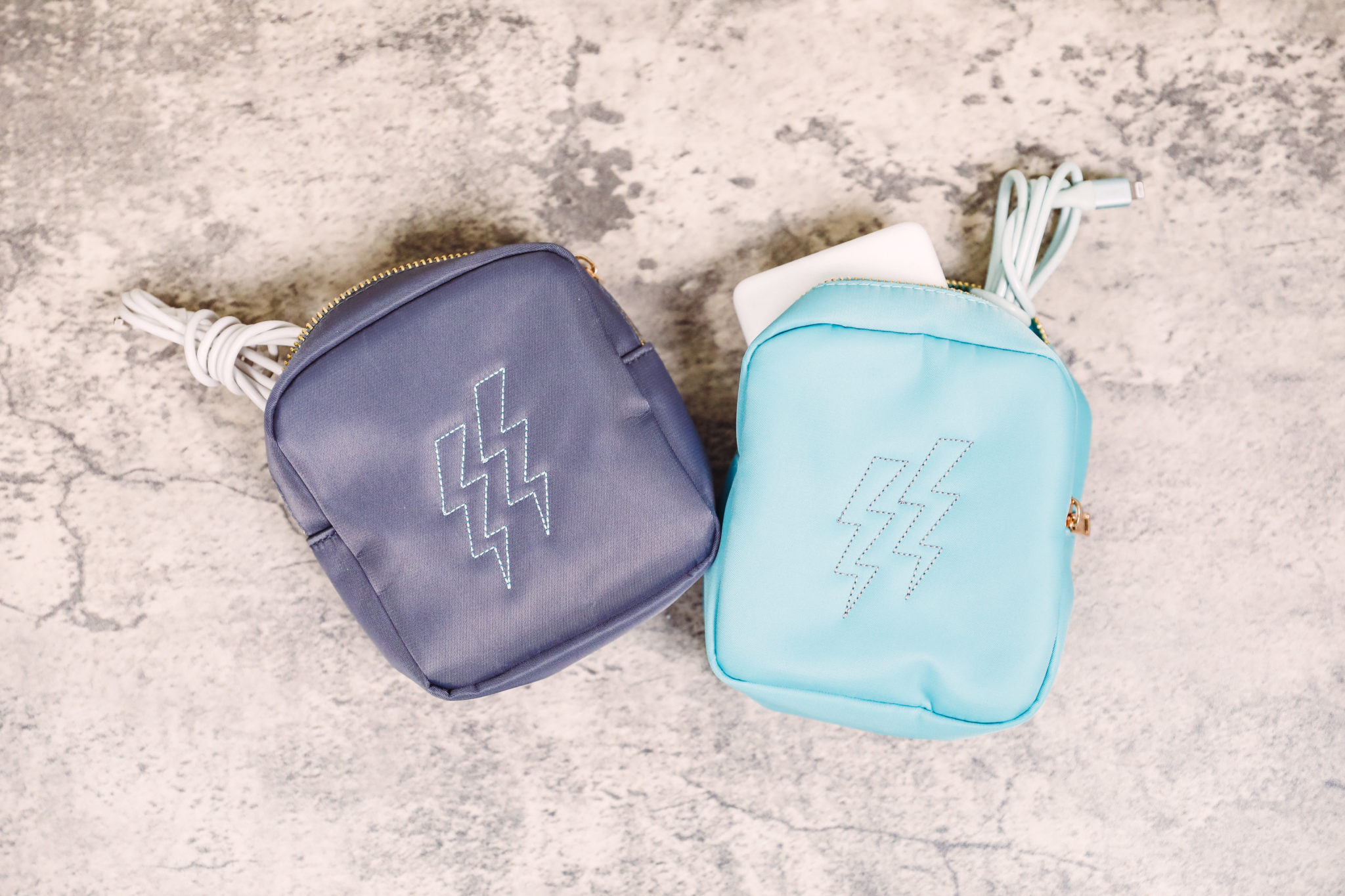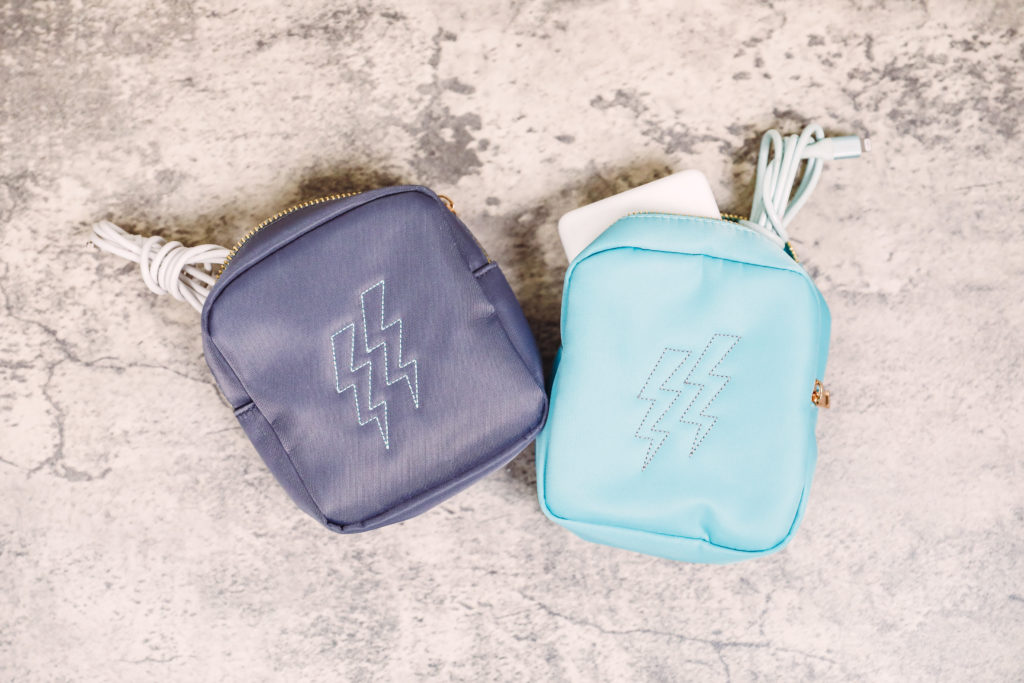 The Backstory
If you've been following me for a while, it's no secret that I'm messy but organized. However, things have gotten extra crazy after reinsertion into the new normal so I asked one of the most organized people I know for help. Enter Francine, the founder of Give Wink, where I order all my personalized gifts. She's a savvy business woman, aside from a dear friend, so it only took a few minutes for us to come up with an idea for a collab.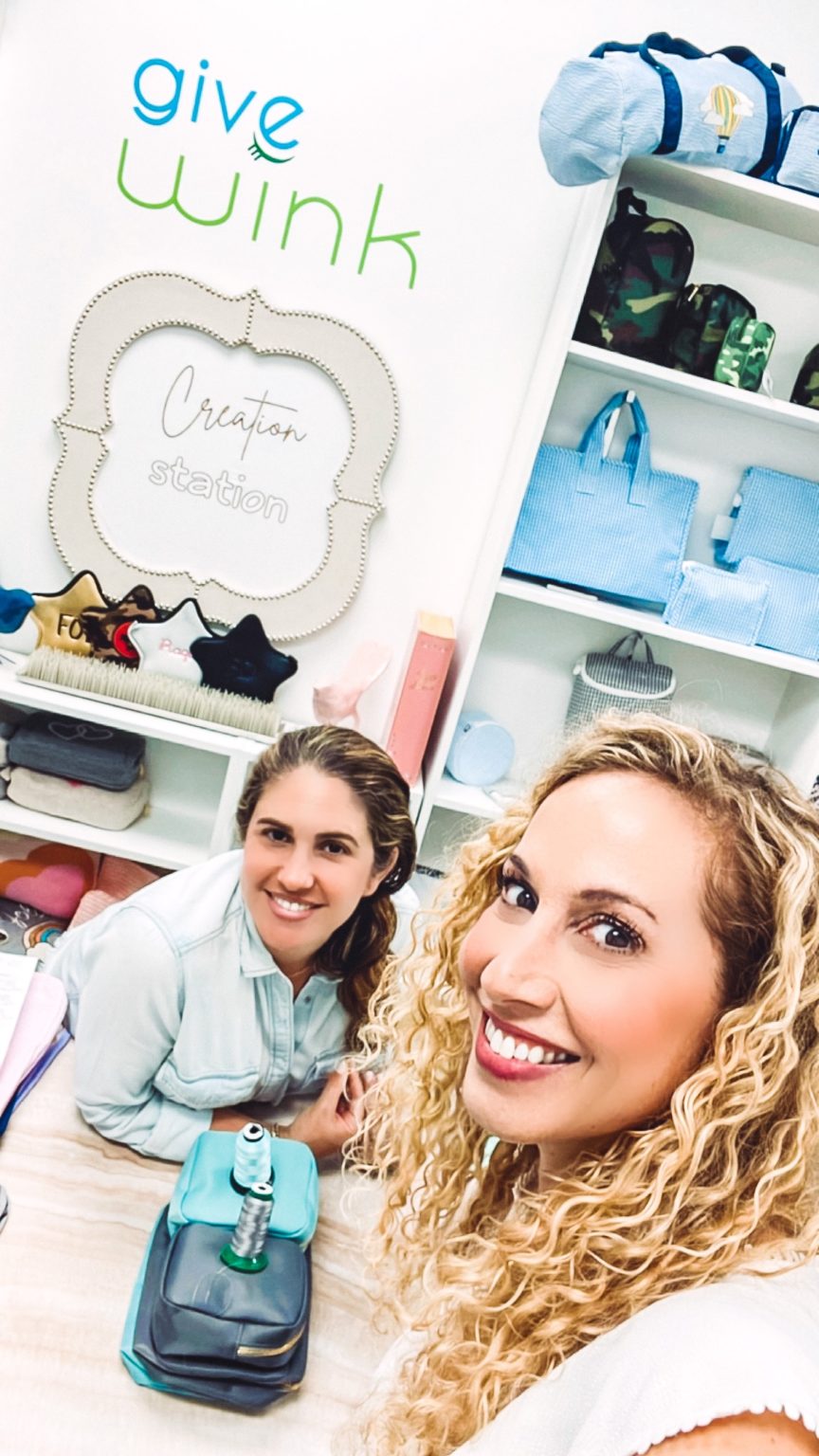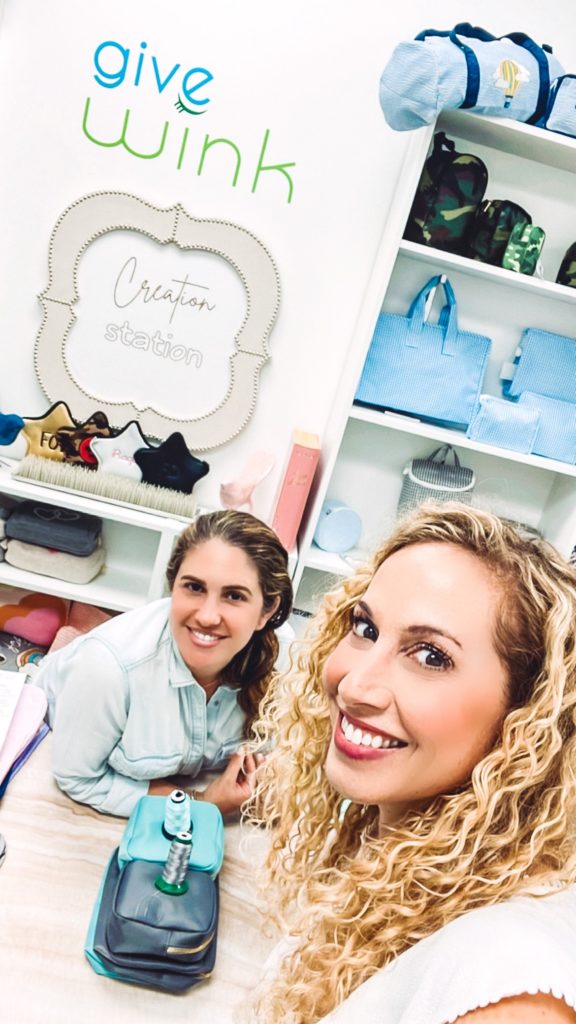 Will these pouches get delivered in time for Christmas?
YES! You can rest assured that if you place your order by December 13, you will get your Glam BFF and Tech BFF sets in time for your holiday gifting needs. Hope you love these Give Wink pouches as much as I do. Let me know if you order your Glam BFF and Tech BFF bundles by tagging me on social media!
Packing tips
Planning a trip or quick getaway? It's so important to stay organized when you travel and to learn to pack light. I put together my top tips in a printable sheet. Just click on the image and save or print at home.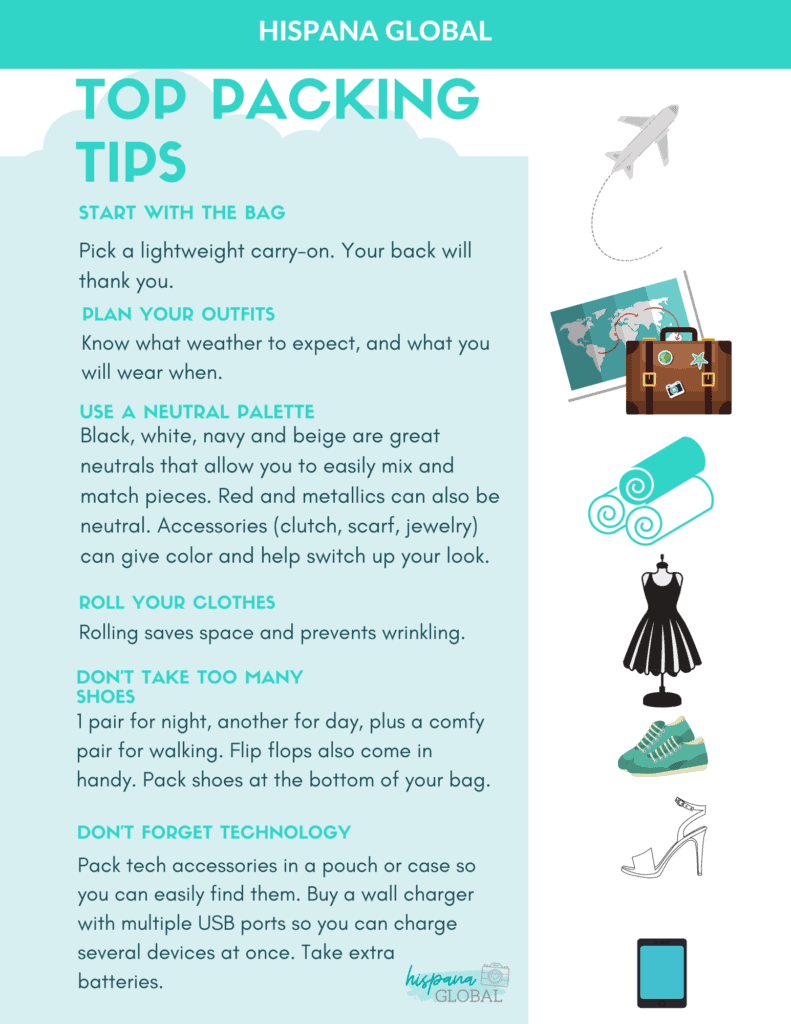 More tips to help you