Easy Princess Hair Tutorial With a Twist
My daughter is the family expert when it comes to hair, especially when if it involves braids or a princess hairdo. She has been doing her own braids for years and even she was impressed by this easy princess hair tutorial.
Disclosure: Thanks to JOHNSON'S® NO MORE TANGLES® for sponsoring this post. However, all opinions are my own.
Check out the video we made with my lovely friend (and mom of 3 girls!) Marinés Duarte. Not only does it have the easy princess hair tutorial but it also has tips for summer camp.
Princess Hair Tutorial With a Twist – step by step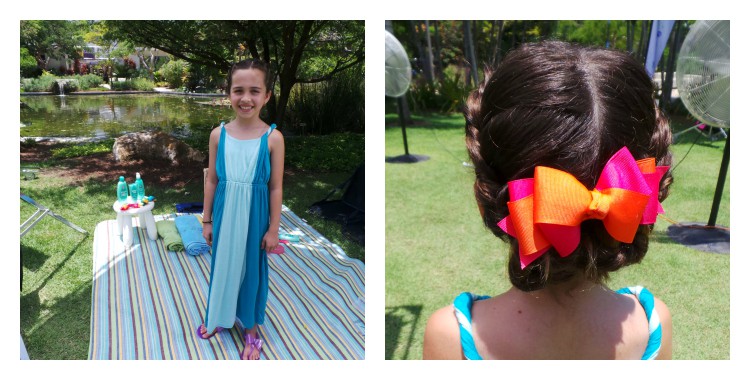 Part the hair down the middle
Divide small sections of hair, beginning at each temple.
Now divide each small section into two smaller sections (or pieces).
Take those two small sections and cross them over.
Continue adding hair and crossing it, as if you were doing a French braid.
Stop once you reach the nape.
Make a twist with the remaining hair and secure with an elastic or hair tie.
Repeat on the opposite side.
Do two mini buns by winding each braid and secure with bobby pins.
Add a bow to complete the princess look.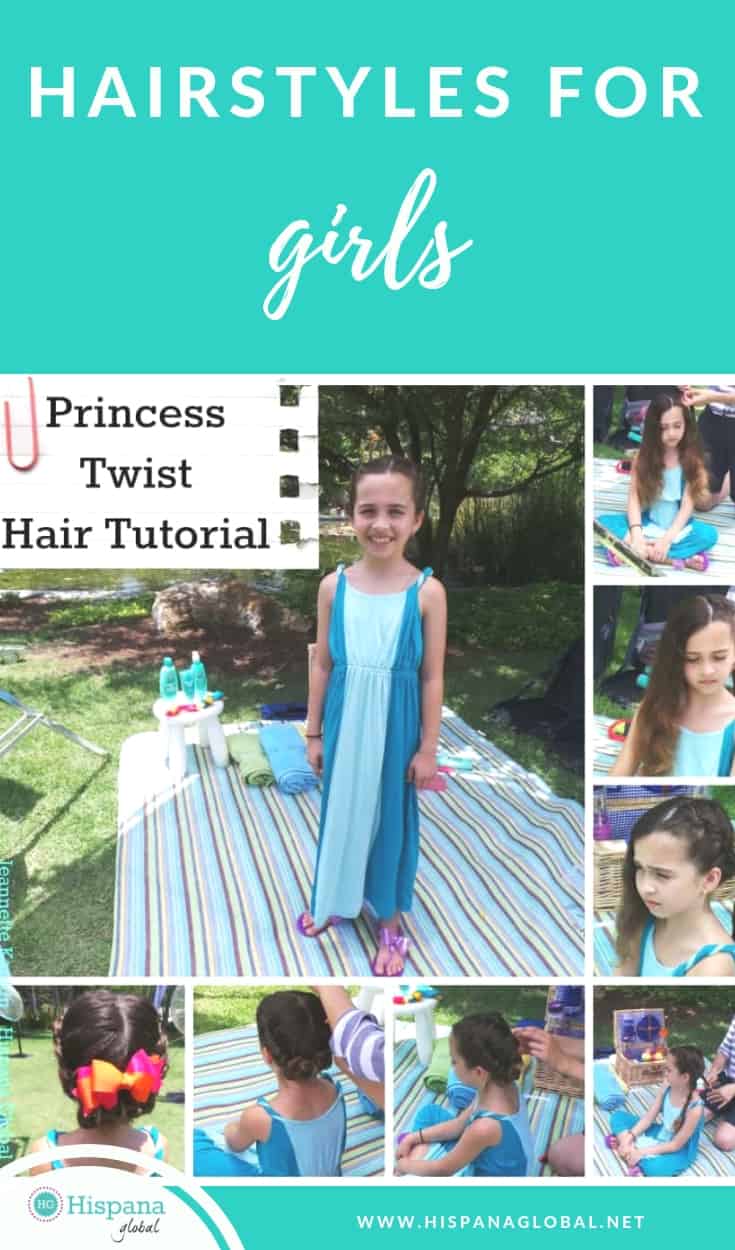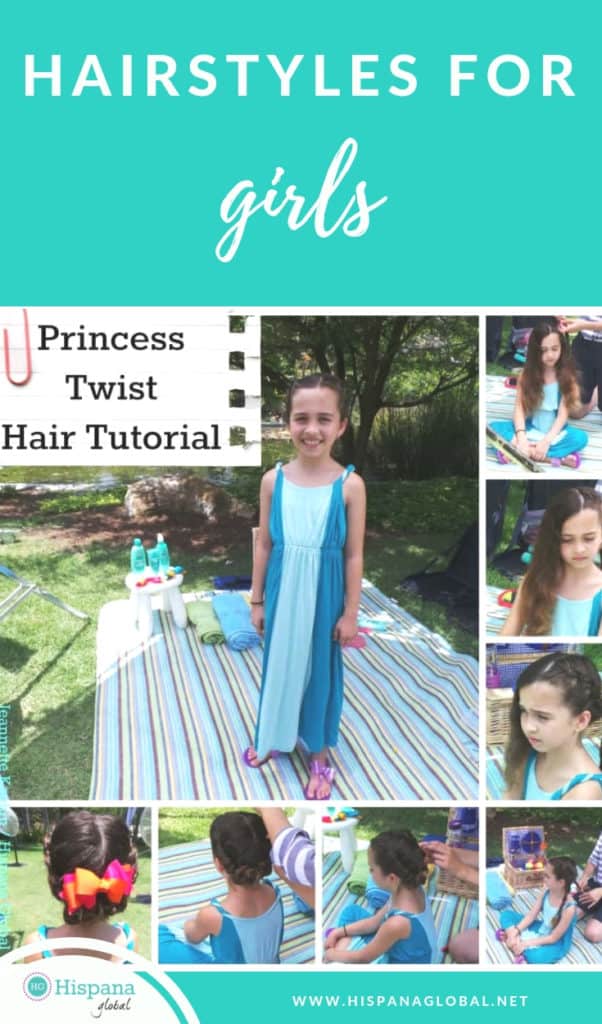 More hair tutorials