The Simple Chicken Soup Recipe Everyone Needs
There's something so special about a good, simple chicken soup. It comforts us when we're under the weather or need a quick pick-me-up.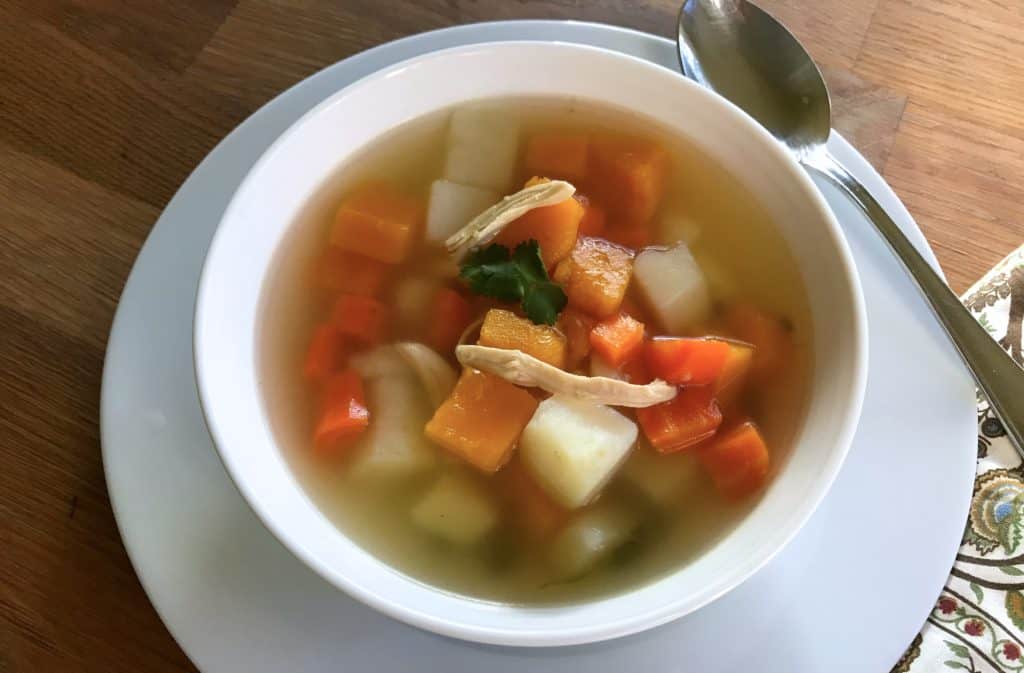 What you probably don't know is that chicken soup is quite easy to make if you have the ingredients. For best results, I use chicken breasts or strips, so it's easier to pull them apart.
Easy homemade chicken soup recipe
Here are all the details so you can make my delicious chicken soup.
Chicken soup
Author:
Prep time:
Cook time:
Total time:
Delicious and easy chicken soup
Ingredients
1 boneless chicken breast, cut in strips
1 leek cut in 4
½ onion
2 garlic cloves
1 carrot cut in 4
¼ cup red pepper
10 cups of water
2 cups of peeled and diced potatoes
2 cups de calabaza, peeled and diced
1 cup carrots, peeled and diced
1 cup celery, peeled and diced
Cilantro or coriander
Salt
Instructions
Set heat on high, and add water, chicken, garlic, onion, leek, carrot and pepper to pot. Bring to a boil.
Reduce heat to medium and cover for 20 minutes. Chicken should be totally cooked.
Strain and save the bouillon. Discard the solids and pull apart the chicken.
In the same pot, pour the bouillon, add the chicken and the veggies: potatoes, squash, carrots and celery.
Bring to a boil.
Now add the cilantro. Season with salt and simmer over medium heat until the vegetables are tender, about 12 minutes.
Add more salt if needed and serve hot.