Halloween Treat: How To Make A Brownie Cemetery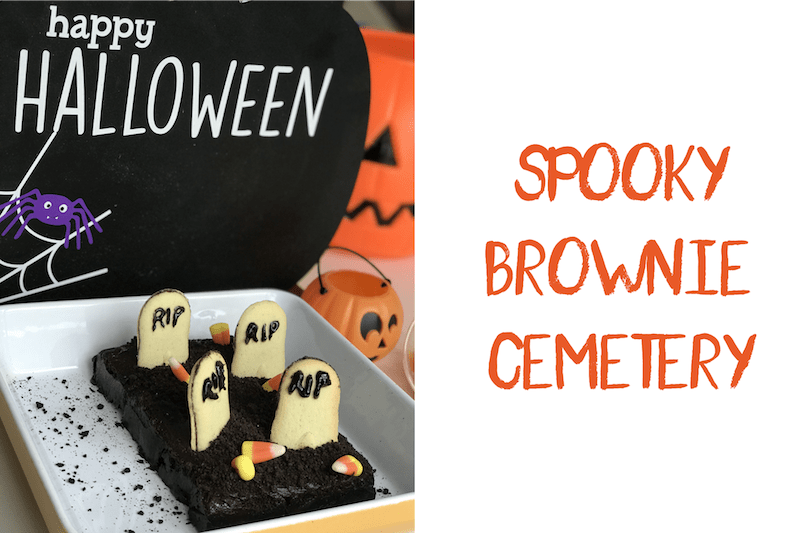 This Halloween treat is so easy to make and it's wickedly delicious. This brownie cemetery will surely delight kids and adults. Use crushed Oreos on top of a frosted brownie, decorate Milano cookies so you can use them as tombstones and then add candy corn for a bit of color. That's it!
How to make a yummy brownie cemetery for Halloween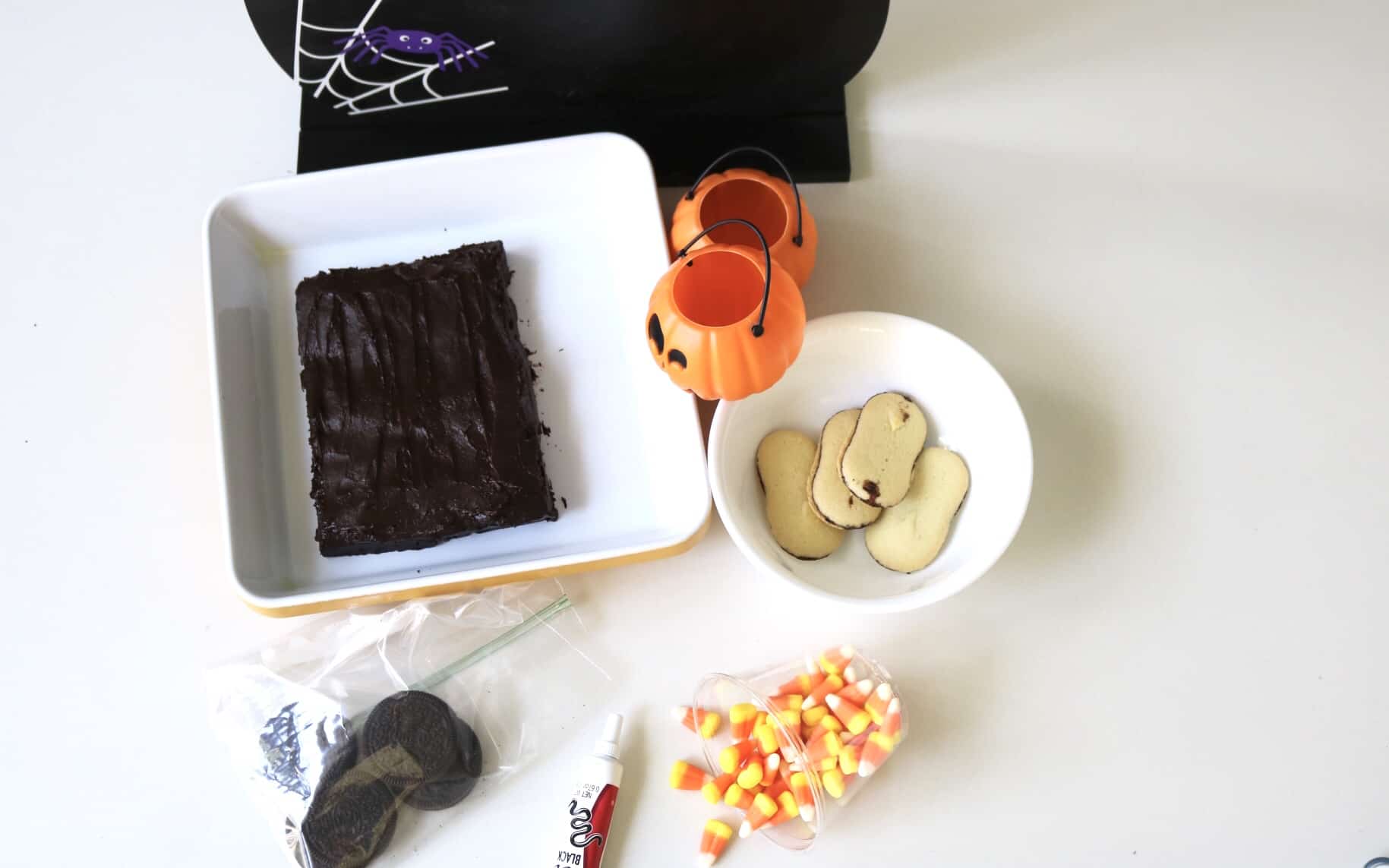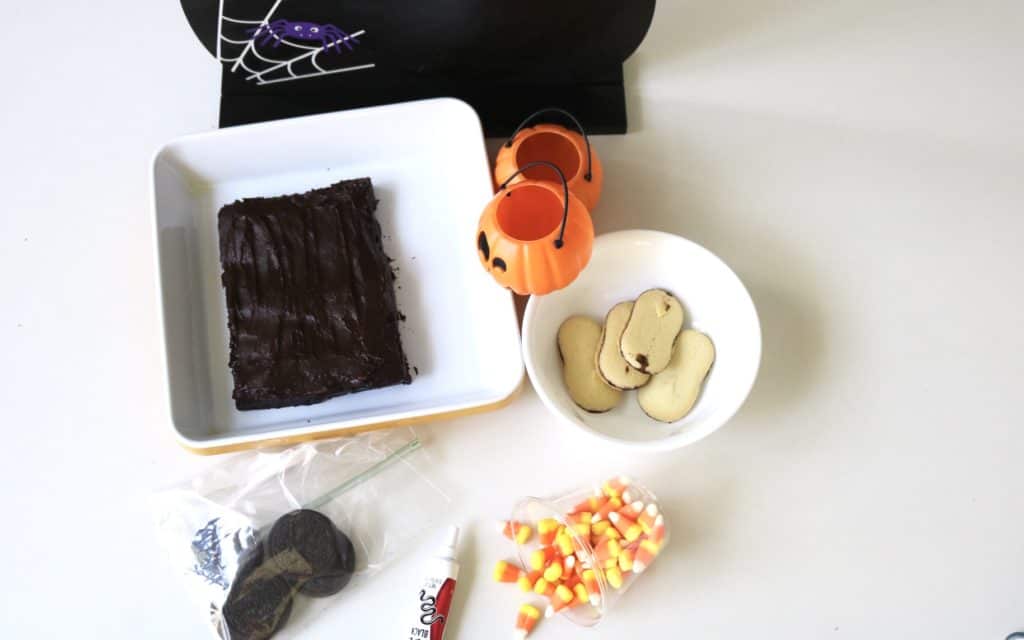 You will need:
• Chocolate frosted brownies
• Crushed Oreo cookies
• Milano cookies
• Black icing
• Candy corn
How to make the brownie cemetery:
• Insert the Oreo cookies in a zippered plastic bag and then crush with a rolling pin or use a glass to apply pressure. We removed the icing from the cookies before crushing them, but you can leave it.
• Write RIP on the Milano cookies.
• Position the Milano cookies so they look like tombstones on top of the brownie.
• Sprinkle the crushed Oreos so it looks like dirt.
• Add candy corn for color.
Video with step by step instructions to make this Halloween dessert
Watch this video so you can make it in minutes. Even kids can help!

Find more fun ideas on our
YouTube channel
.
Please like and subscribe so you don't miss any of our videos. Thanks for watching, liking and subscribing!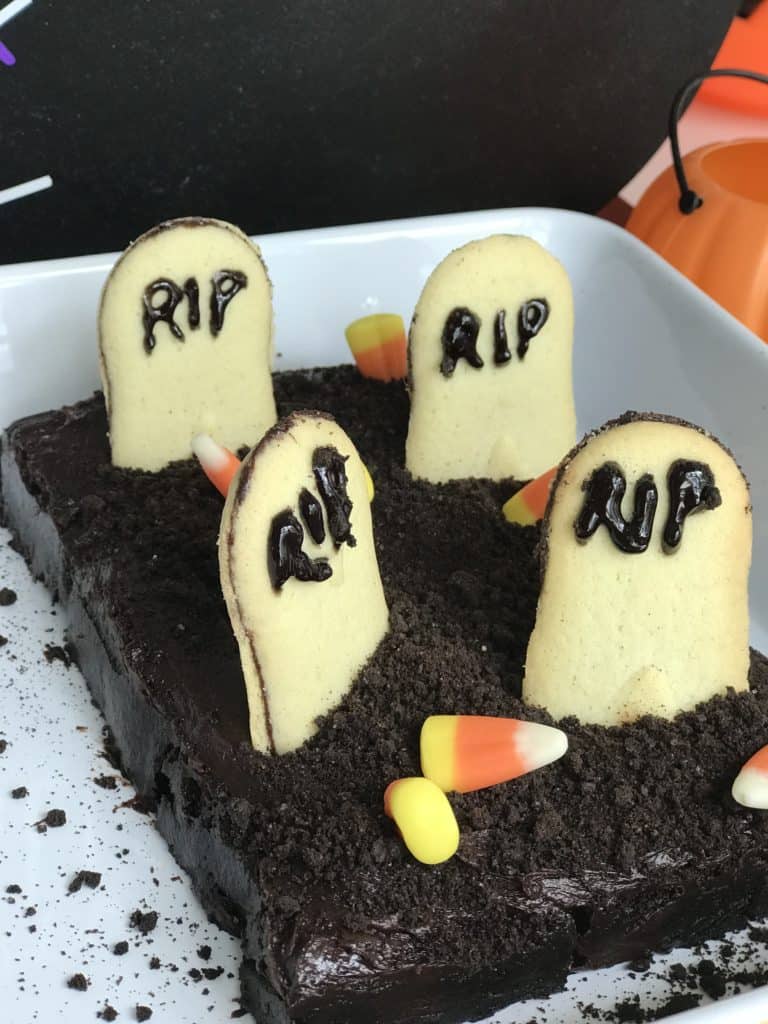 This Halloween treat is not only yummy but it also will decorate your table. Let us know if you end up making it!