10 Nut-Free Snack Ideas Perfect For Halloween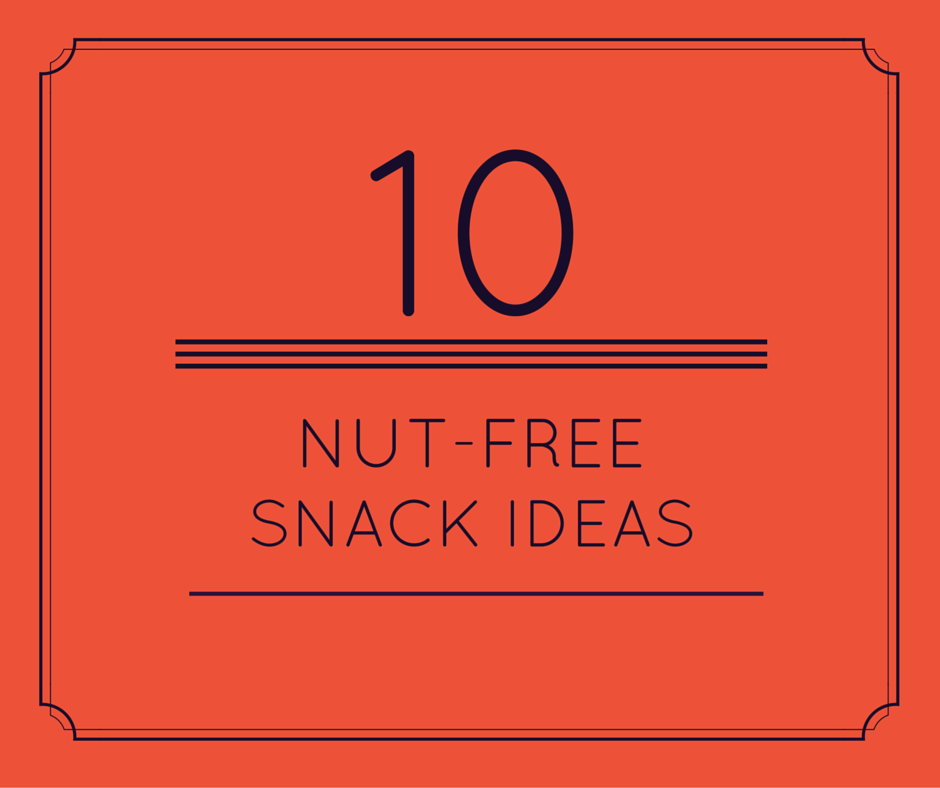 Early in the school year, I volunteered to be a room parent. I wanted to be more involved in my son's education, so it sounded like a great idea. My first official responsibility is to bring snacks to the Halloween party. It sounded easy until I was told that any snacks we bring need to be nut-free.
My son has no allergies, so figuring out nut free snack options is completely new to me. I laughed imagining my son´s classmates faces if I appeared with a bunch of bananas and nothing else.
I told Jeannette I was lost, and that the kids at school probably expected more than a banana. She told me she had some experience because her children's schools are nut-free and also request that any snacks be individually packaged. Together we compiled a list to help all the moms who feel a bit lost, like I do.
10 nut-free snack ideas for Halloween
String cheese or mozzarella sticks
Potato chips
Popcorn
Yogurt
Apple sauce
Marshmallows
Dried fruit strips or fruit roll-ups
Candy corn, lollipops or other hard candy
Juice boxes
Fruit
Please read the labels of anything you buy. Many foods that do not have nuts might be packaged in a facility that processes nuts, something that puts an allergic child at risk. To make it easier to have these snack ideas with you, check out this printable graphic we made. If you have any more snack ideas, please share with us in the comments section!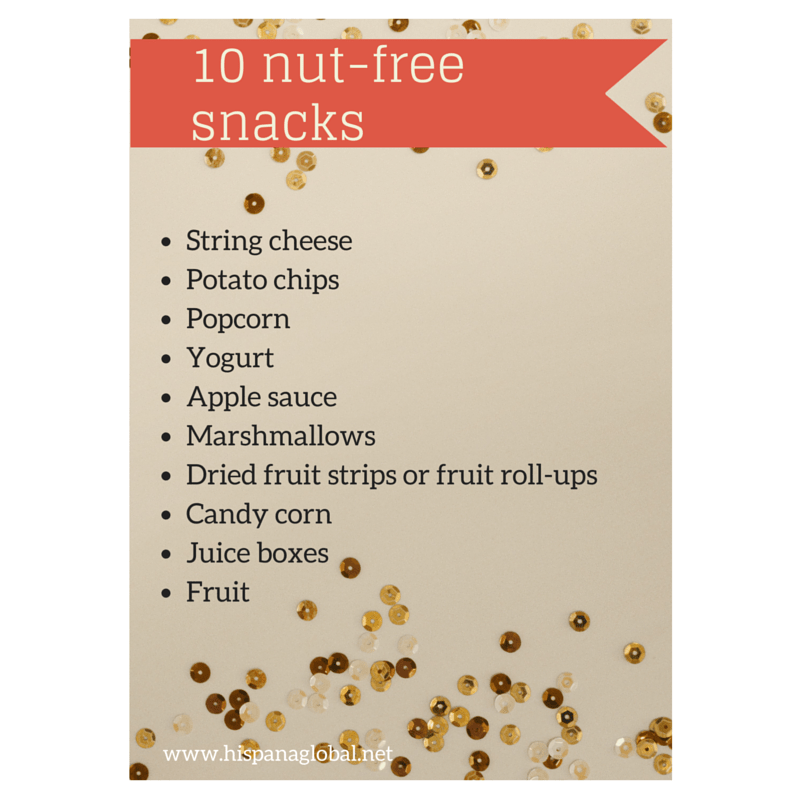 More ideas for Halloween fun