Tips For A Spooktacular Halloween celebration

Planning a Halloween celebration? My kids have always looked forward to dressing up, trick or treating and enjoying time with their friends while comparing their candy stashes. With a few simple tips, you can organize and have a spooktacular Halloween at home.
Since we live in Miami, Florida, where it tends to still be quite warm during Halloween, keeping my kids hydrated can be a challenge when all they want is to get their Halloween treats.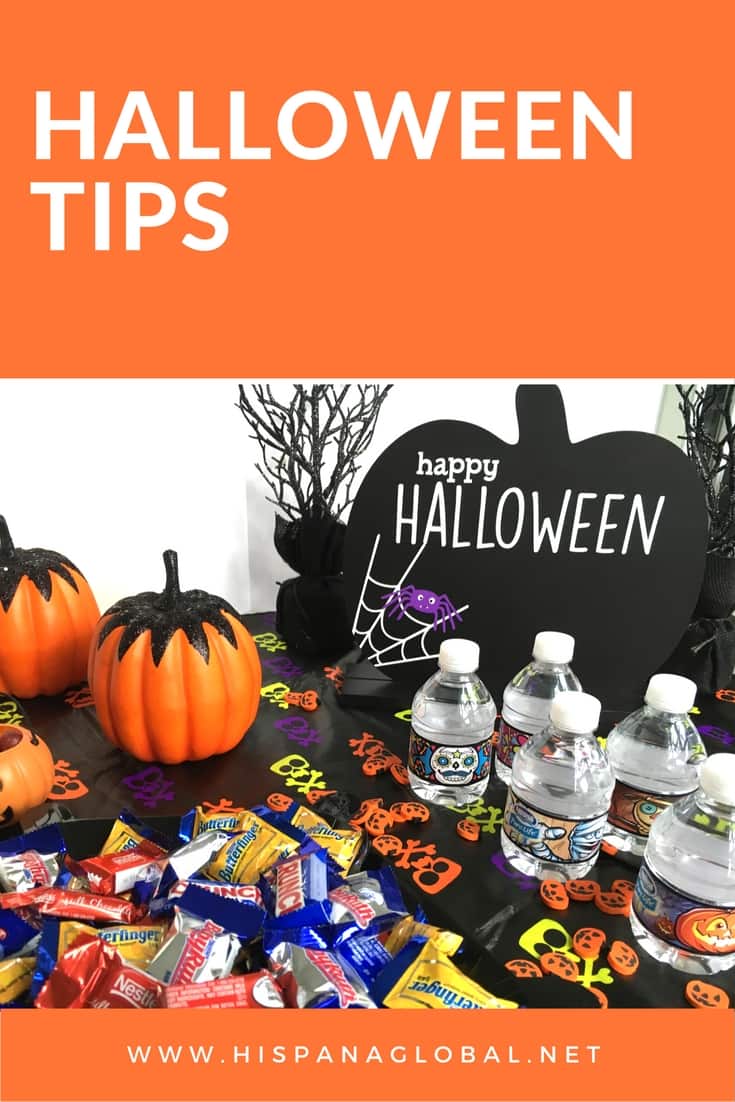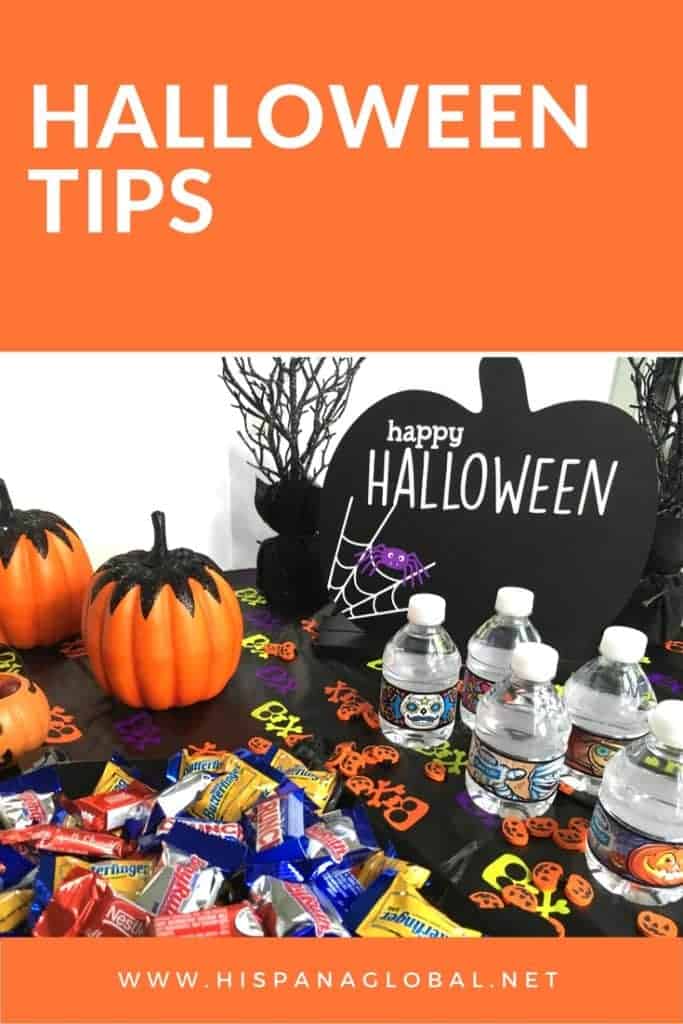 The solution? Make it fun! When setting your Halloween table, make sure you include beverages. I like my kids' friends to get together at our home and recharge before and during their trick or treating. For many years I have included a Spooktacular Hydration Station to make sure they drink up enough water. That way I refrain from nagging my own children to stay hydrated in front of their friends. Bonus: the 8 oz. water bottles are the perfect size so I don't need to buy plastic cups.
Why is this so important to me as a mom? Today, beverages account for 47% of added sugars in the US American Diet and more than 13% of calories consumed per day. Kids who drink 4+ glasses of water per day are more likely to frequently exhibit healthy habits, such as eating fruits and vegetables at meal times without reminders or requesting healthy food and beverage options for school lunches.
Halloween celebration tips
Here are a few tips so your home is the best Halloween central: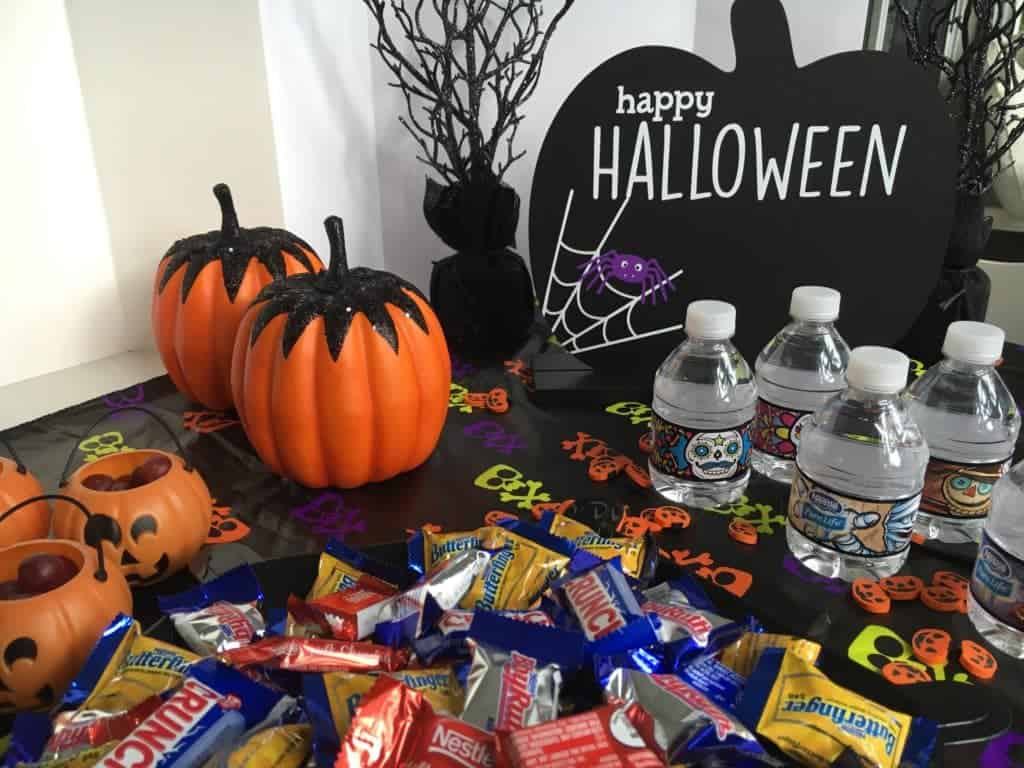 I also like to keep a few water bottles by the front door, right next to my Halloween candy dish, for other trick-or-treaters who might be thirsty. More than one mom has thanked me, because it's easy to forget about drinking water when you're walking around the neighborhood trying to get as many treats as possible.
Set the Halloween table. An easy way to create the mood is to use a black tablecloth. There are very inexpensive plastic ones at stores, or you can get themed ones like the one I used. Complement the decor with disposable paper goods, and small jack o'lanterns. You can also use food to set the mood. A Brownie Cemetery looks amazing.
Create different areas and stations. It's more organized and visually appealing to group different items on the table. This Halloween I'm planning a Devilishly Good Candy Station with my family's favorites in a themed dish that I will refill during the night. Next to it will be a Ghoulish Fruit Station with grapes and strawberries mixed with marshmallows. Can't hurt to try to sneak in the fruit, right?
Think beyond candy. You can also offer different kinds of treats, such as erasers, stickers, and temporary tattoos. I'm also filling miniature jack o'lanterns with grapes.
Make hydration convenient and fun. Create your own Spooktacular Hydration Station with small water bottles. It's colorful and helps the water stand out. Kids can easily grab the water bottles and go trick or treating with them. They are the perfect size and even add to the decor because some brands come in Halloween-inspired designs!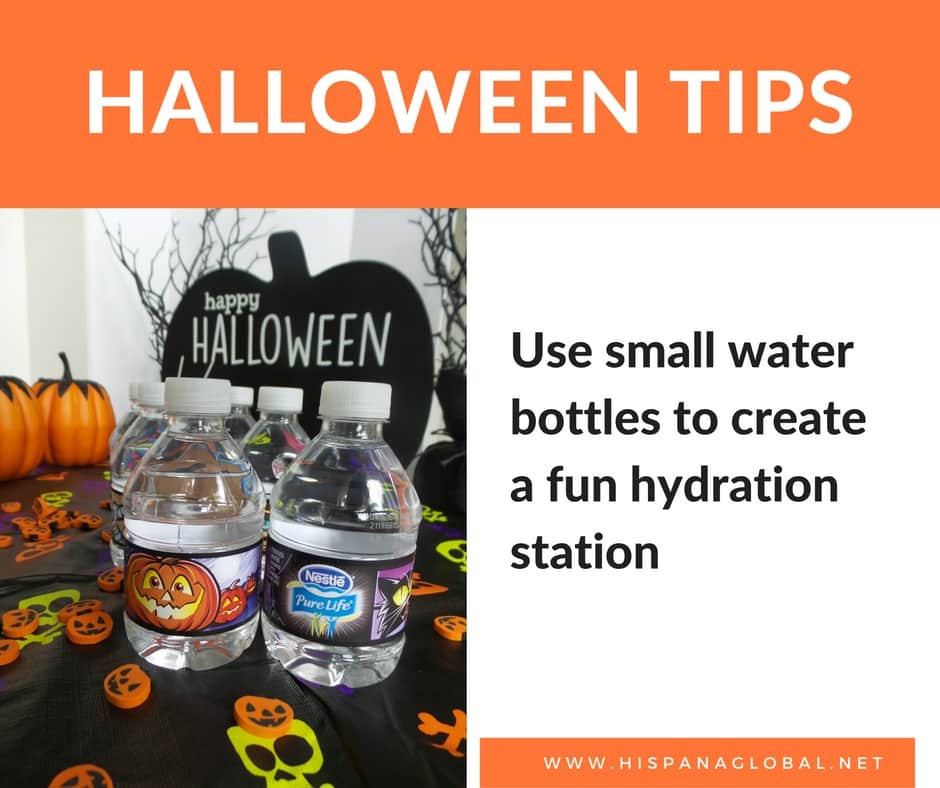 More tips and ideas for Halloween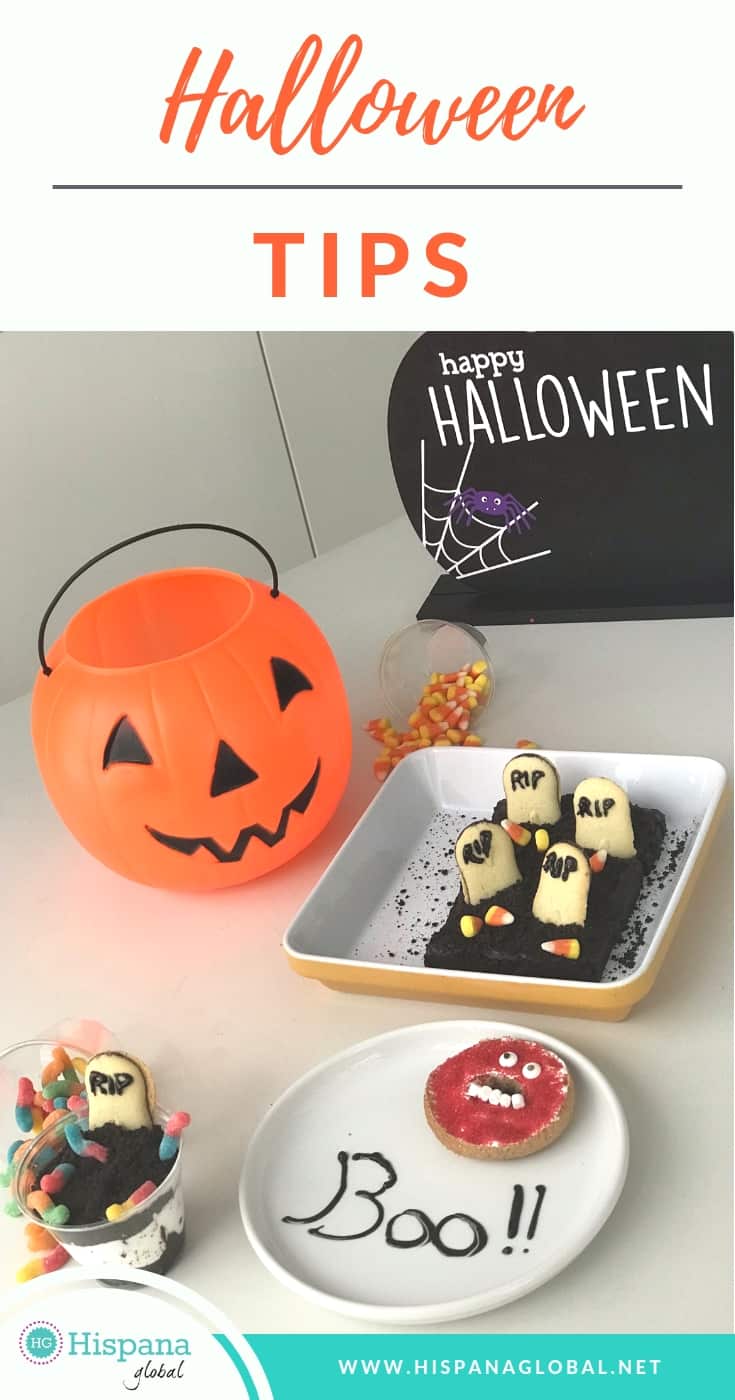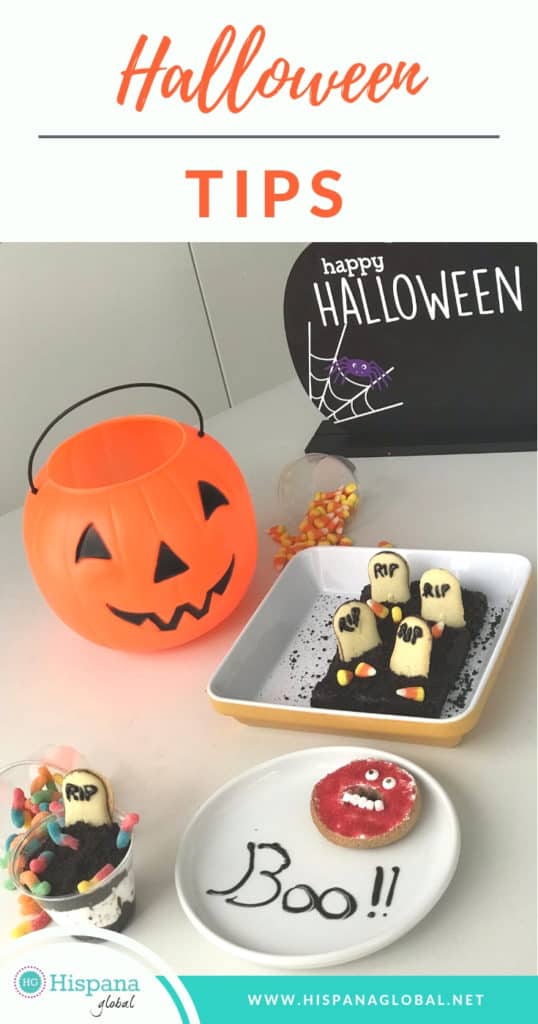 What are your best Halloween tips?