Jordan Fisher and Angie Keilhauer Sing Happily Ever After at Walt Disney World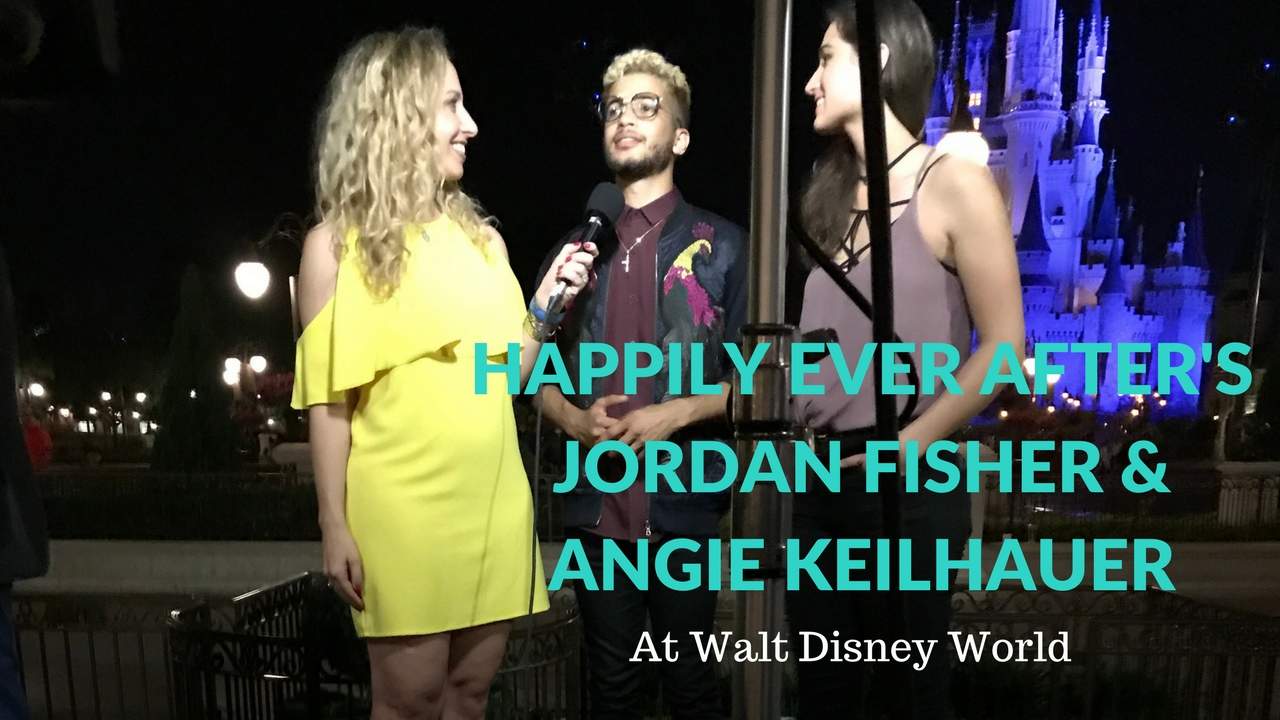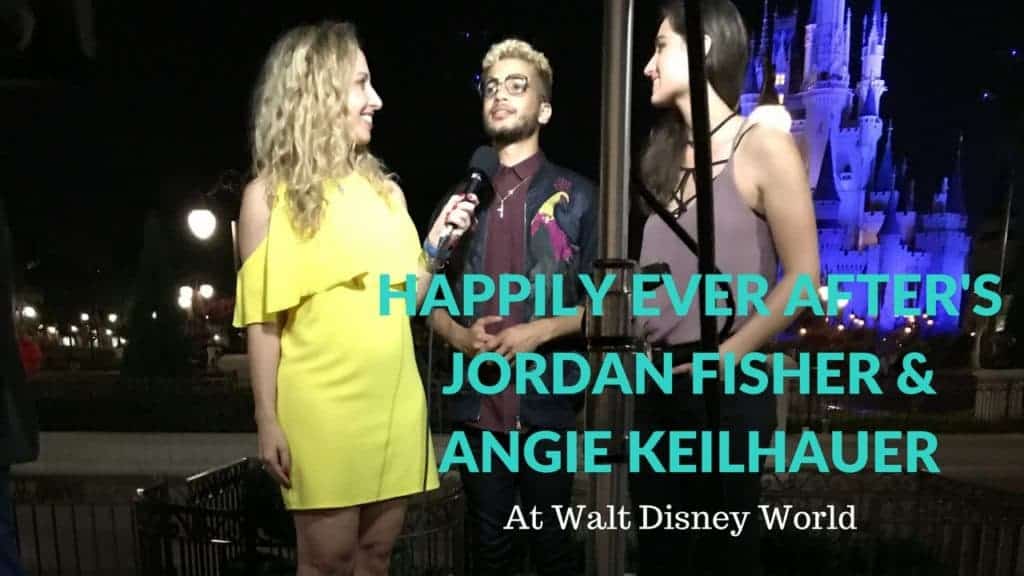 Walt Disney World's new "Happily Ever After" fireworks and projection show at Magic Kingdom has a beautiful theme song, performed by country music artist Angie Keilhauer and singer Jordan Fisher. In this exclusive interview right in front of Cinderella's castle they describe how being a part of this project and performing the song at Magic Kingdom for a special presentation has truly been a dream-come-true moment in their careers.
This interview happened at the last minute, right after they finished performing live Happily Ever After. They were still on an adrenaline high! I'm thrilled to share their talent with you, because I have been following them for a while. Among so many other projects, Jordan has been in the Teen Beach movies and was in Broadway's Hamilton for a few months. Angie was born in El Salvador and competed on The Voice during season 10. her family was in the audience during her Magic Kingdom performance, which made it even more special.
Find more Disney news and tips on my YouTube channel. Thanks for watching, liking and subscribing!
Do you miss Wishes or do you love the new Happily Ever After? I love the new theme song, and the technology behind the new fireworks and projection show honestly blew me away. If you have seen it, let me know what you think!
You might also like: