Easy and Yummy Cornbread Recipe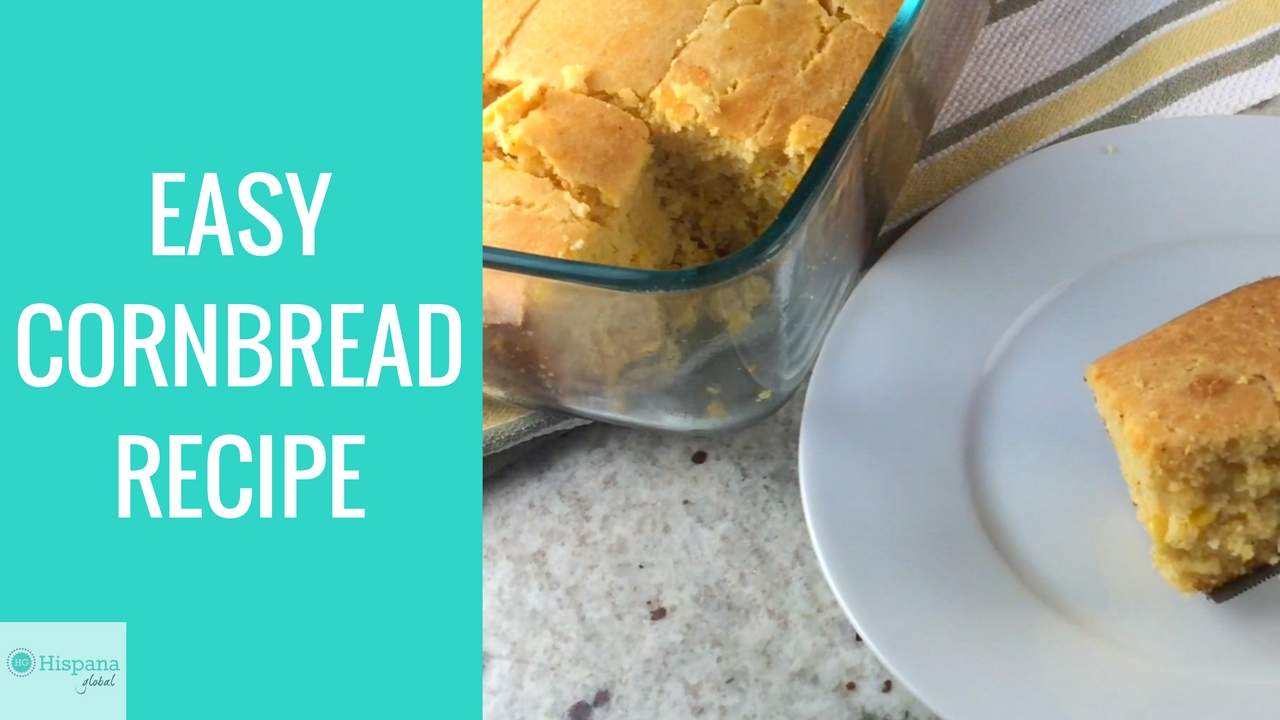 Cornbread is simply delicious, yet we think it's too complicated to bake.  That's why I love this easy recipe: it's foolproof. You'll be baking your own in no time! This video will show you how to make cornbread from scratch. It's the perfect Thanksgiving side dish, and if you have any leftovers, drizzle some honey over it for breakfast.
Delicious and easy cornbread recipe
Here is the full recipe. Let me know if your family loves fresh cornbread as much as I do!
Homemade Cornbread
Author:
Prep time: 10 mins
Cook time: 35 mins
Total time: 45 mins
Delicious cornbread recipe, perfect for fall and Thanksgiving.
Ingredients
Vegetable cooking spray
1 ½ cup corn meal
1 ½ cup flour
1 tablespoon baking powder
2 tablespoons brown sugar
1 teaspoon of salt
1 egg
1 cup of milk
1/3 cup vegetable oil
1 ¼ cup of sour cream
1 cup corn
Instructions
Coat a tempered glass rectangular dish with cooking spray.
Preheat oven to 375˚F
Mix the corn meal, flour, baking powder, sugar and salt in a medium bowl.
In a bigger bowl whisk the egg and add milk, oil and sour cream. Mix well.
Add the dry ingredients to the wet ones and mix well.
Add the corn to the mix.
Bake for 35 minutes.
Allow to cool for at least 10 minutes and cut in squares.
3.5.3217
More holiday recipes and ideas
Read also:
Encuentra esta receta en español: Receta fácil: pan de maíz (VIDEO)