How to style a black dress from day to night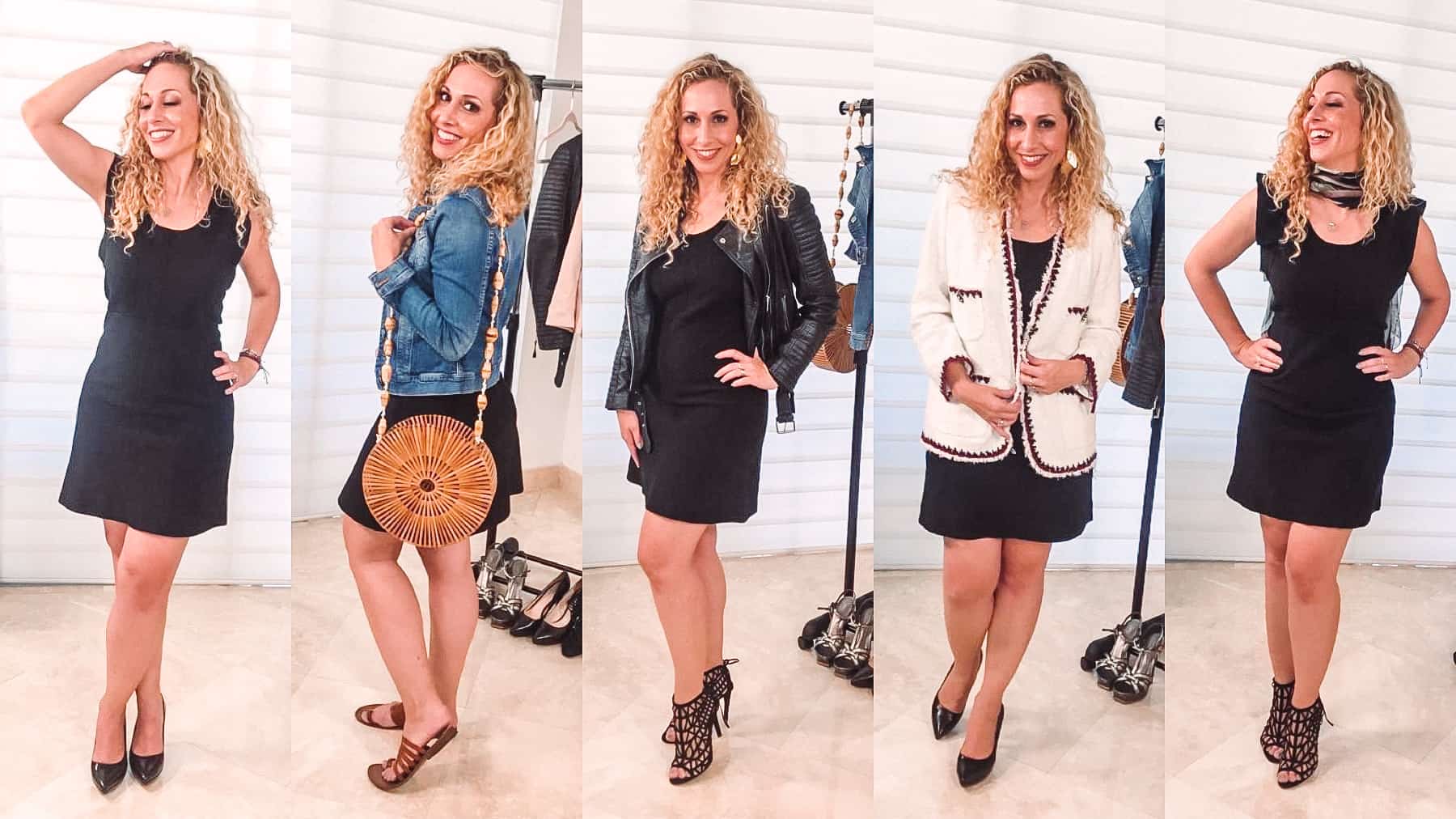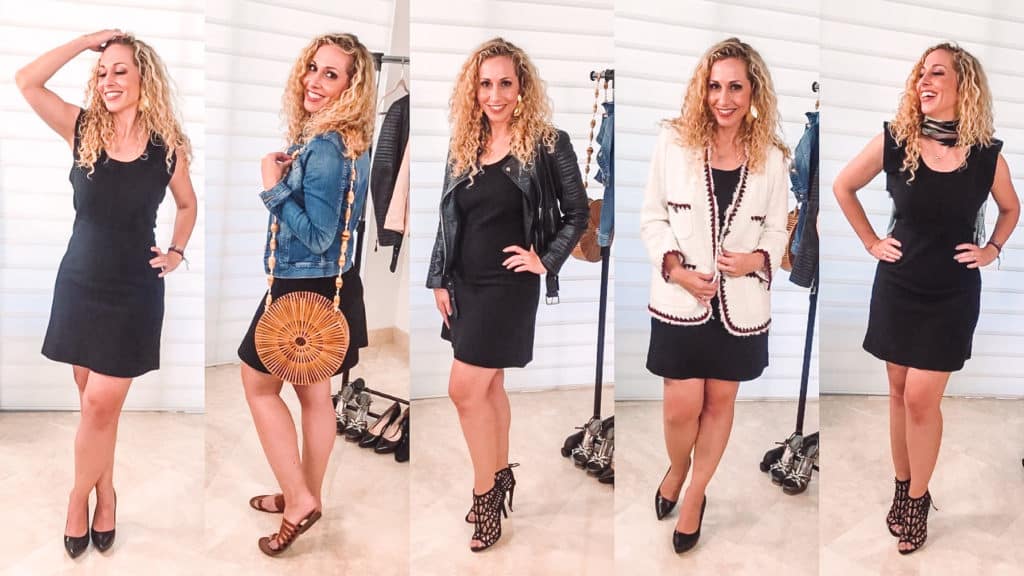 Don't know how to style a simple black dress? Take a look at a few ways in which you can dress it up or dress down. The key is changing your footwear, handbag, and accessories. Also, different jackets make your dress look more professional, edgy or sporty.
Check out this quick video I made showing you different outfit ideas using a little black dress.
How to create different looks using a little black dress
Find a black dress that you love. Matte fabrics are more versatile than shiny ones. It can be short or long-sleeved, depending on your preferences and the season.
Accessoriesare your best friend. Diamond studs or pearls make your dress look classic and professional, while a statement necklace makes your outfit look trendy.
Different jackets will switch up your look completely. A moto jacket will give you an edgier look, while a blazer makes you look more professional. A boucle long jacket also looks extra stylish yet classic. A denim jacket on the other hand will quickly create a more casual look.
Switch your footwear from daytime to nightime. Flat sandals look casual, while classic pumps look dressier. Tall black boots add warmth and style. A monochromatic look always loks chic and elegant, but remember that you can always add a pop of color.
Scarves and shawls also make your black dress extra versatile. Bonus? They add warmth and cover arms.
Don't forget the power of a handbag! A rustic, boho bag adds texture and interest while still keeping the look casual. If you'll be attending a cocktail party, wear your black dress with heels and a nice clutch.
Remember to always shop in your closet before you spend money. You might be surprised by how many different looks you can create with what you already have.
What's your biggest fashion challenge?
More fashion inspiration