How To Style A White T-Shirt Into Endless Looks
In case you hadn't noticed, a simple white t-shirt is one of the most versatile items in your closet. One white top helps you create endless looks! Learn how to style a white t-shirt into endless looks!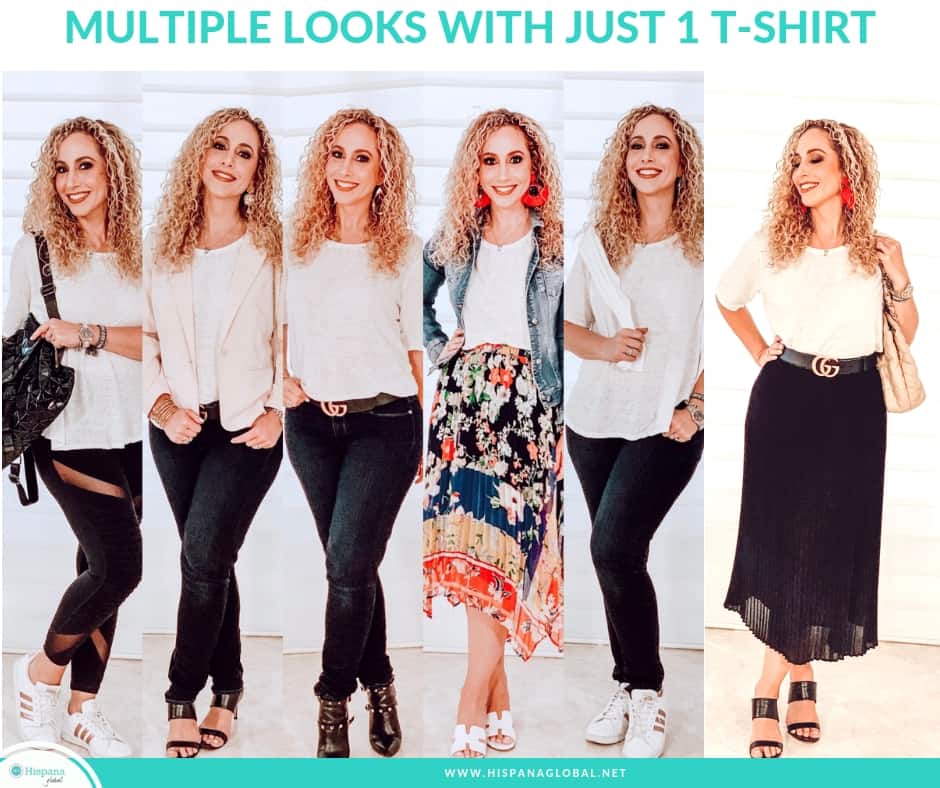 In this quick video, you'll see how to wear a white t-shirt in different ways, from morning to night and everything in between. It's so easy, and the best part is that you can shop in your closet.
How to style a white t-shirt
Trendy look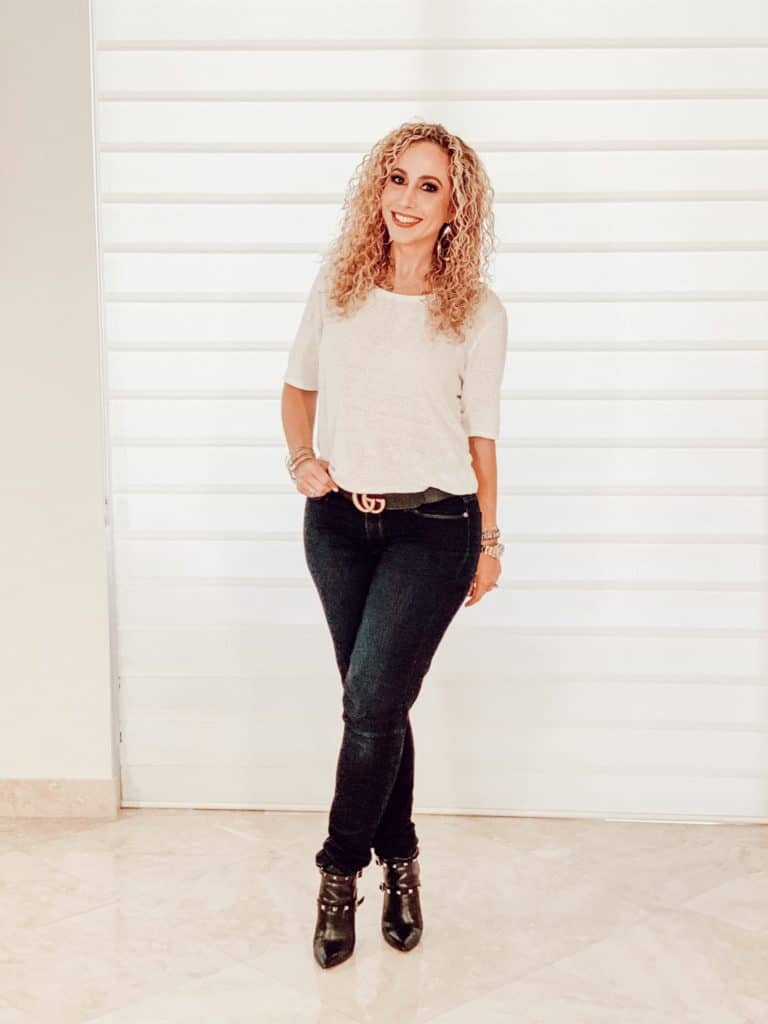 Easy and effortless! Just tuck the front of your t-shirt and hide it behind the waistband or button of a dark pair of jeans. You can add a jacket or blazer, to go from a day to an evening look in one step.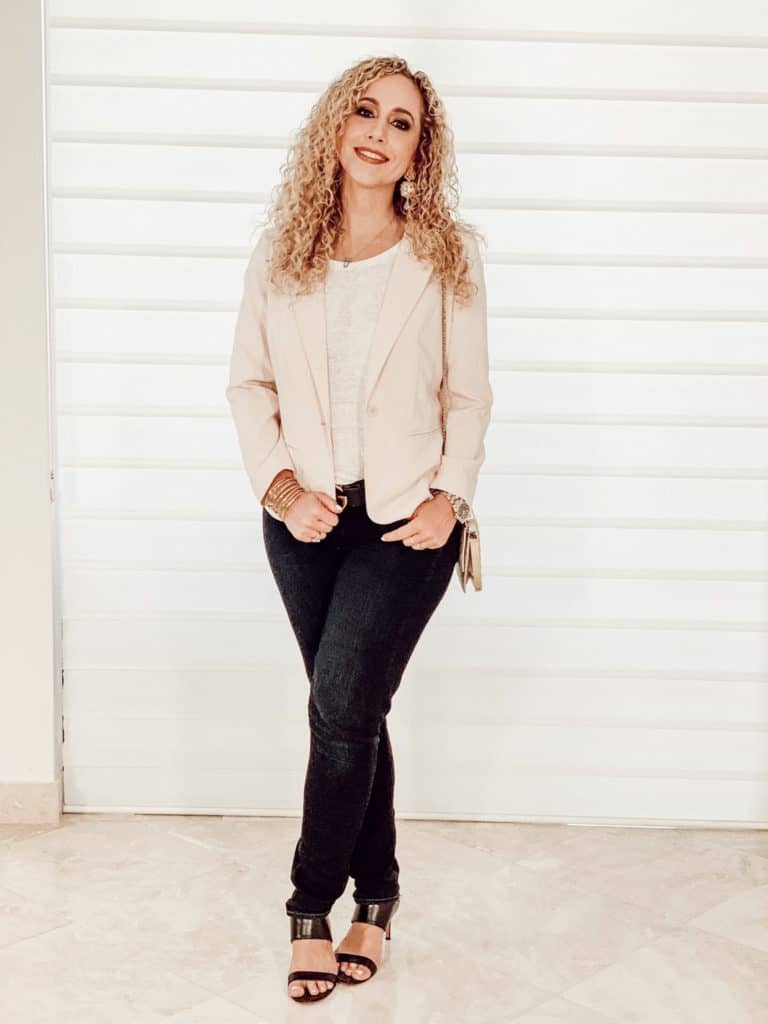 Sophisticated chic look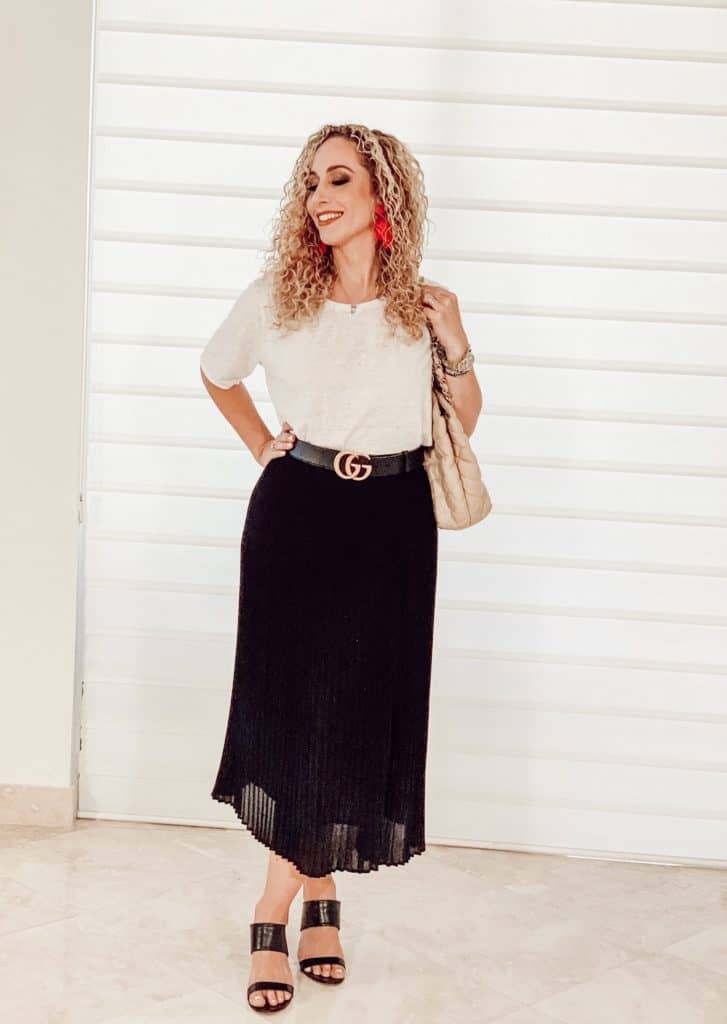 If you want a more elegant and sophisticated look, wear your t-shirt with a pleated skirt, add a nice belt and high heels. It's simple yet so chic, especially if you stick to a black and white palette.
Relaxed look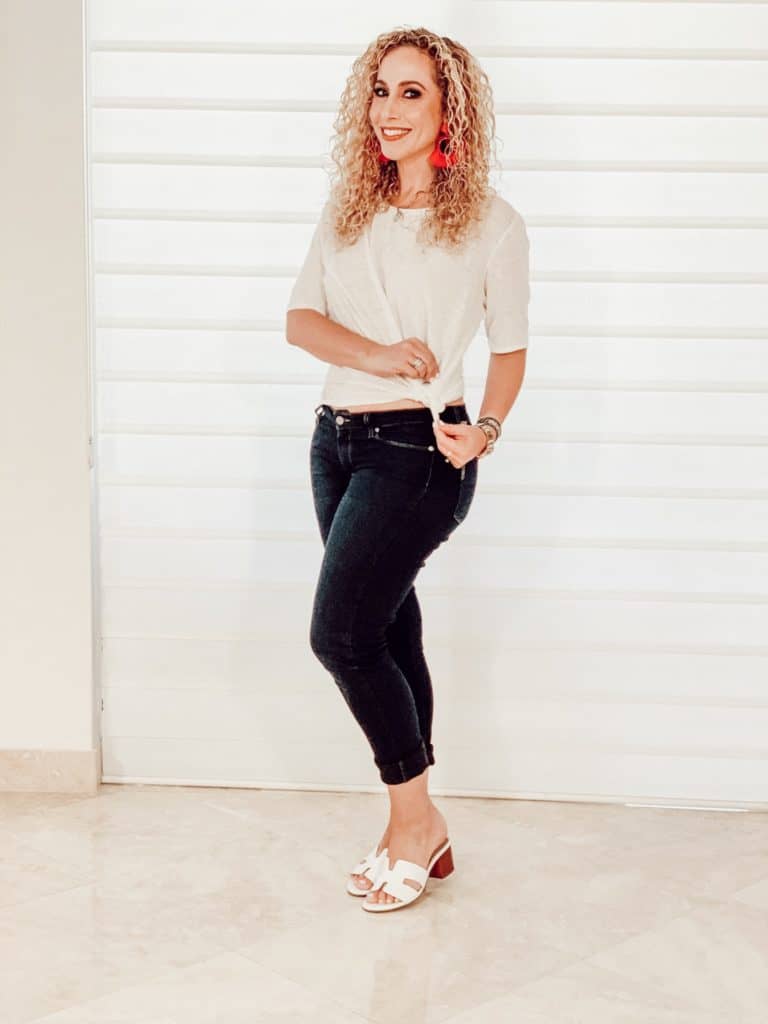 For a casual look, tie a side knot. Perfect for spring and summer days if you combine your top with a pair of jeans, printed skirt or shorts.
Spring boho chic look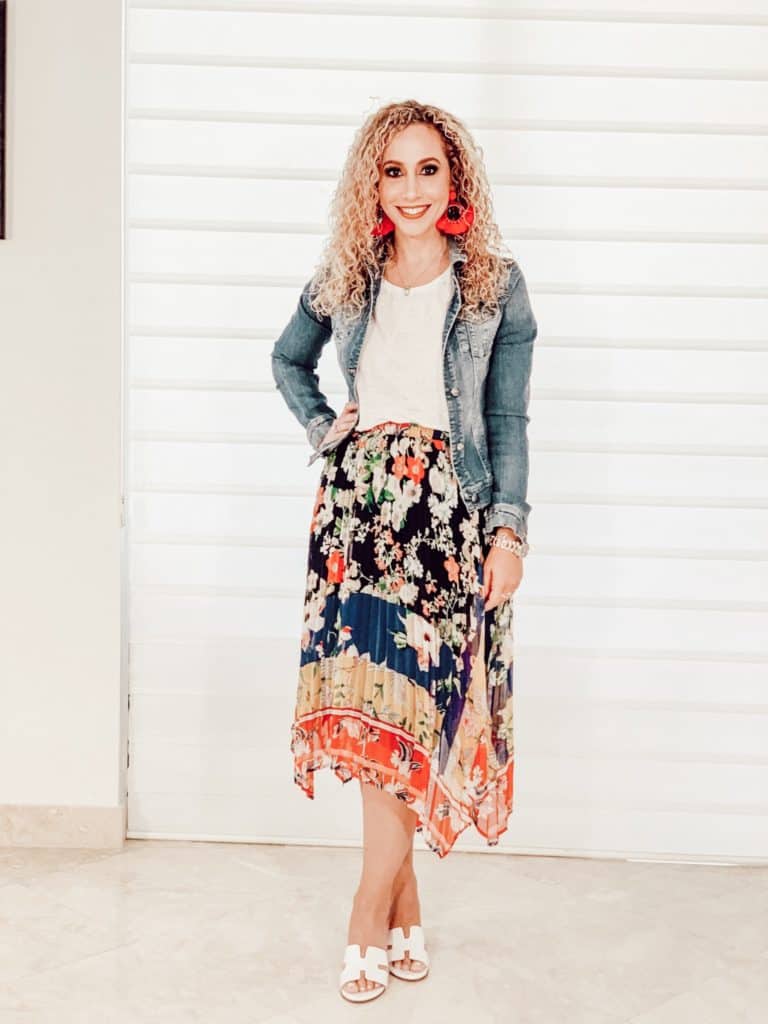 If you have a long print skirt, pair it with your white t-shirt to balance out your look. Add a denim jacket to keep it casual yet chic in case you get cold easily or want to dress down this look.
Casually comfy look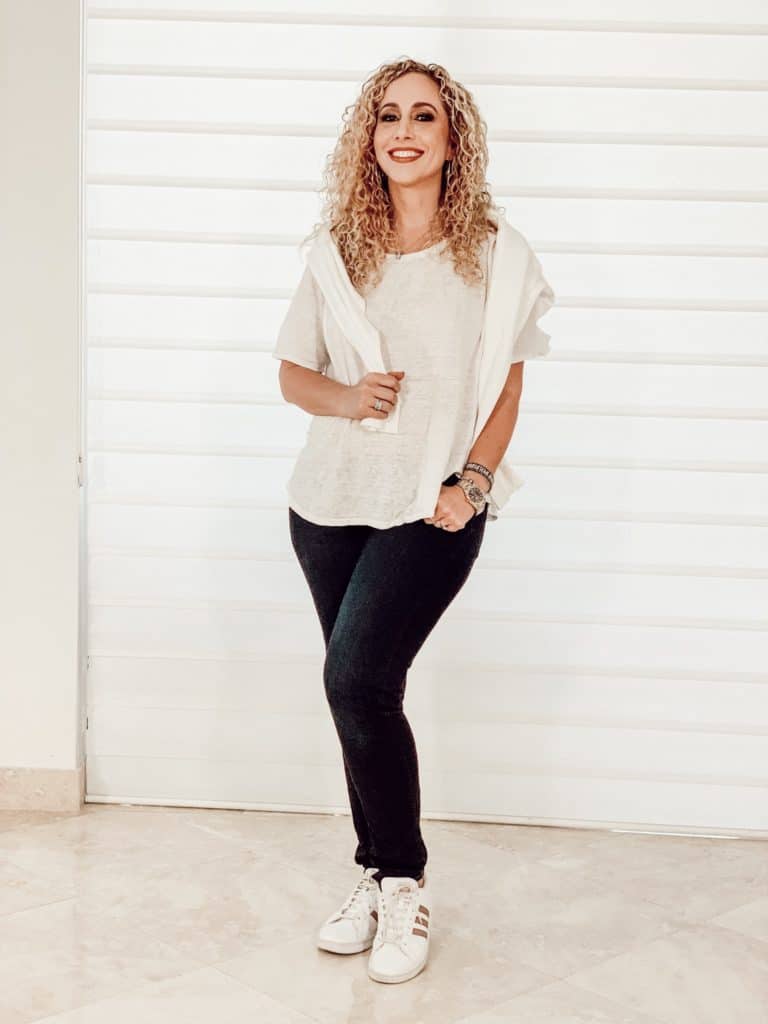 For a really casual look, stick to jeans, sneakers and a sweatshirt. You'll look like a college student!
Sporty look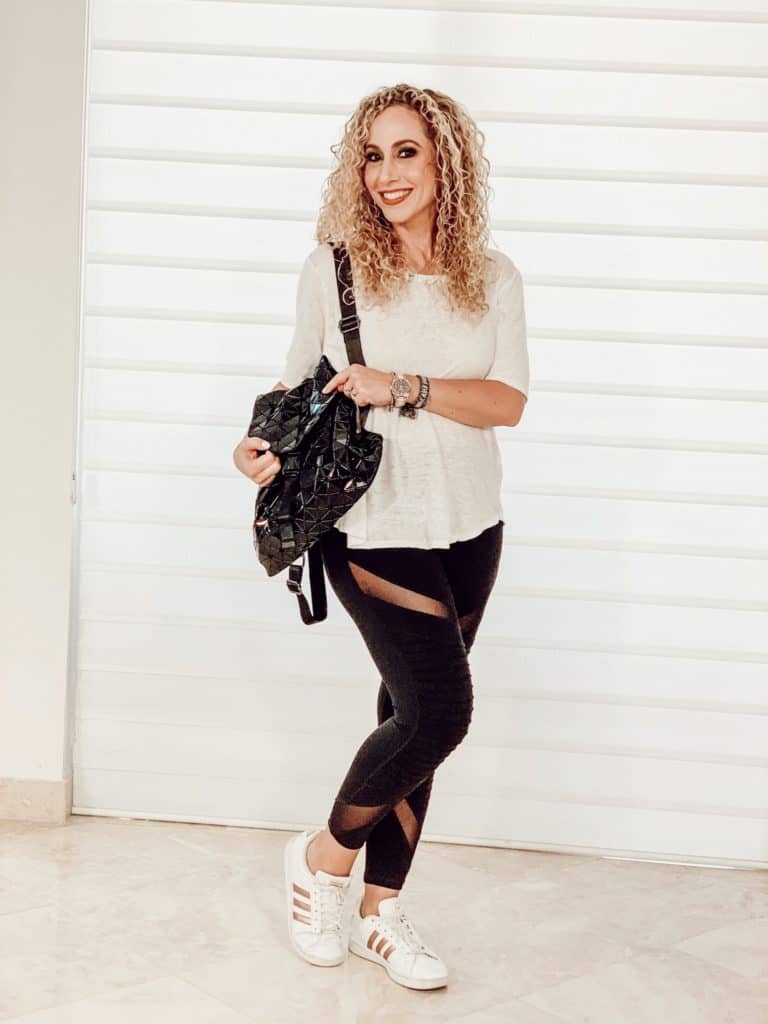 And finally, if you have to run errands and want to be comfortable, wear your t-shirt with black leggings. This is also a great look for mild exercises, like walking.
What's your favorite look?
A few great white t-shirts
Here are a few great white tees in case you need to replace the ones in your closet. We have included affiliate links to help support our blog at no extra cost to you.