Get Fuller And More Vibrant Hair With These Tips
Sponsored by Hair Biology
Having fuller and more vibrant hair can be harder as time goes by.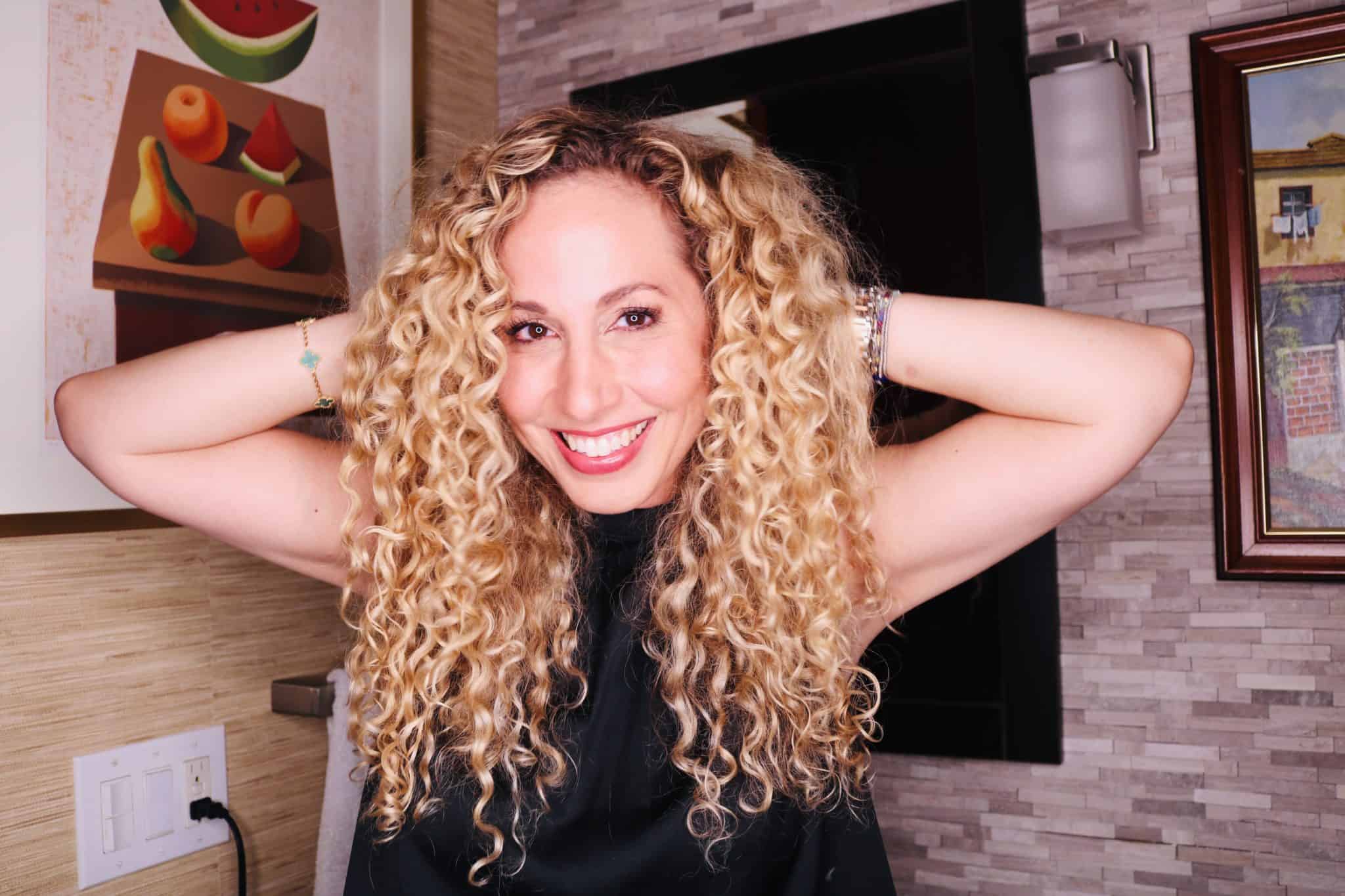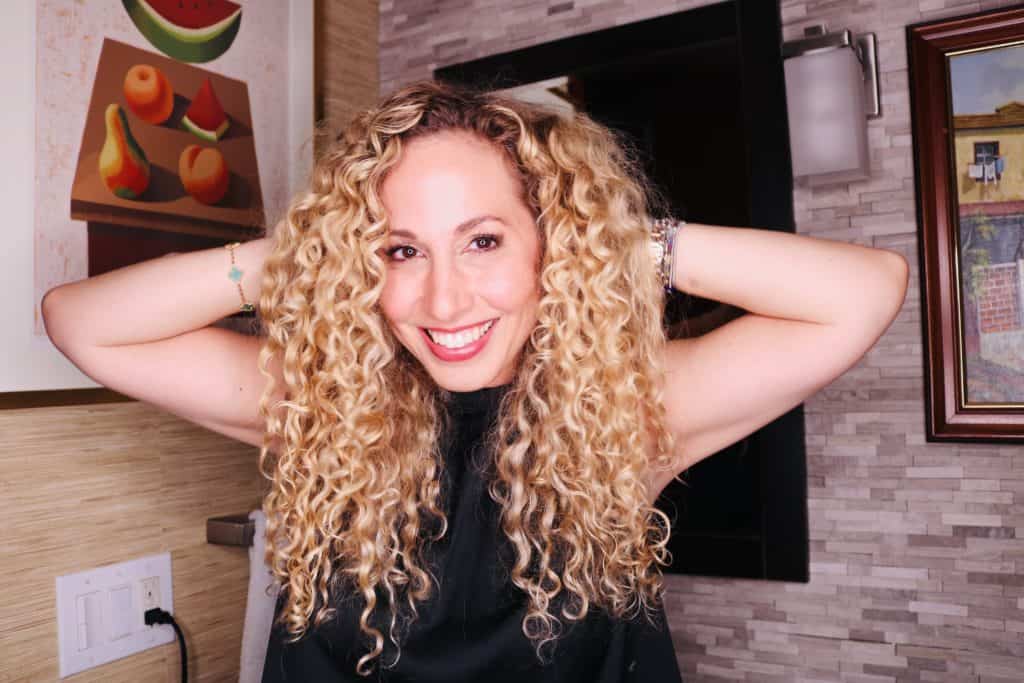 As we get older, our hair can start thinning out and we need to switch up our hair care routine. Even though I have lots of hair, lately I have noticed loss of volume and I tend to lose a lot of hair every time I detangle it. With my friends we always talk about how aging hair took us by surprise, even though it's a natural process.
Since I am concerned about breakage and how to have fuller hair, I partnered up with Hair Biology. Their products are designed for women over 45, which is so great! Hair Biology's Full & Vibrant Collection is sold exclusively at Target. The best part? It is infused with biotin, which is known to improve the body's keratin infrastructure and support healthy hair growth. If you've been looking for a biotin shampoo and conditioner, you will love Hair Biology.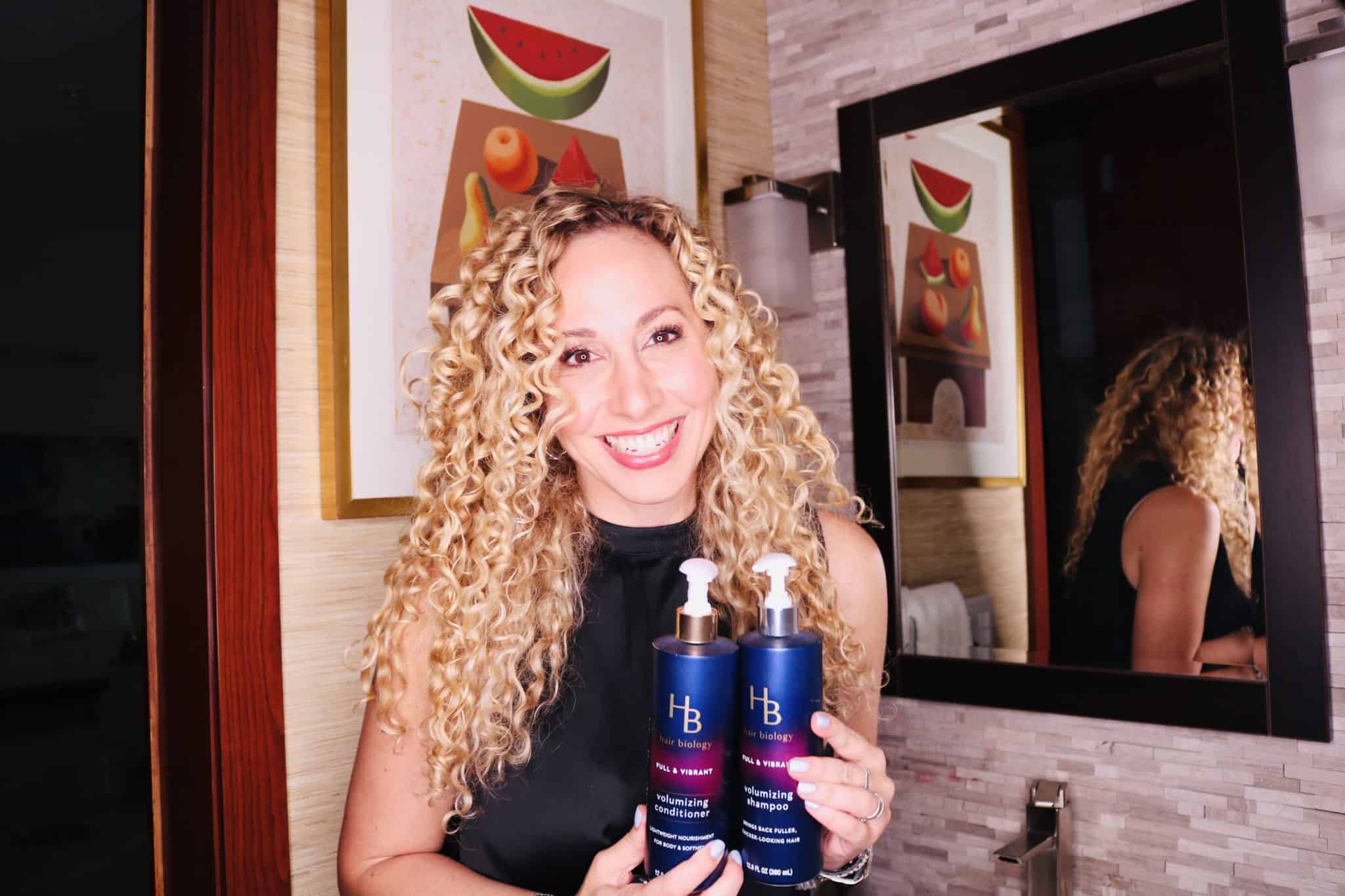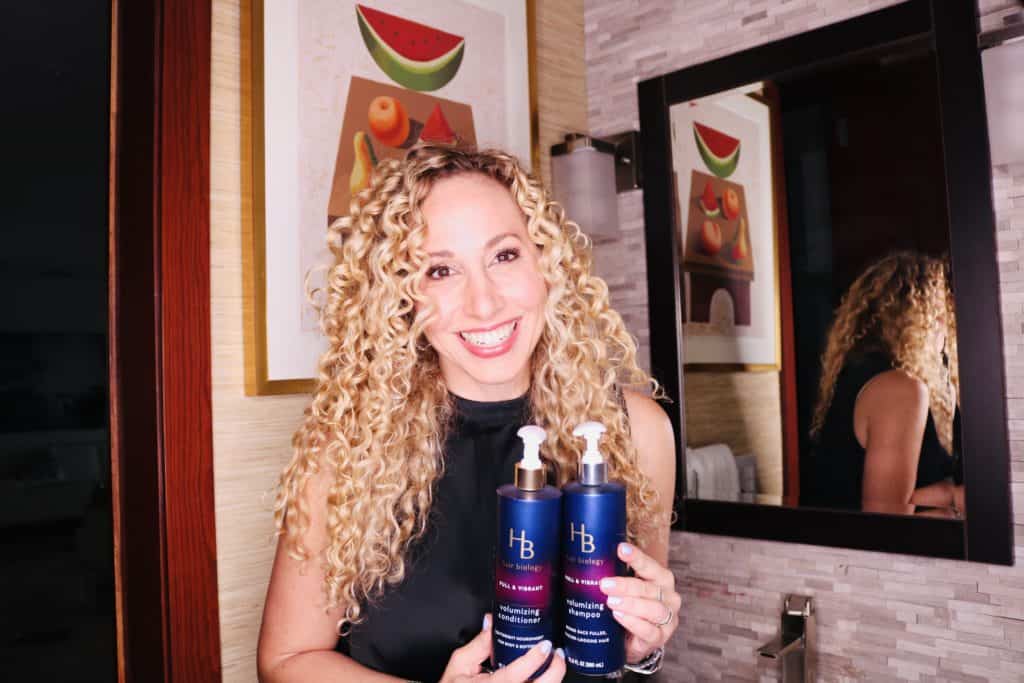 I dedicate a lot of time to taking care of my hair because it is part of who I am. I refuse to cut it short just because I am getting older!
7 tips to have fuller hair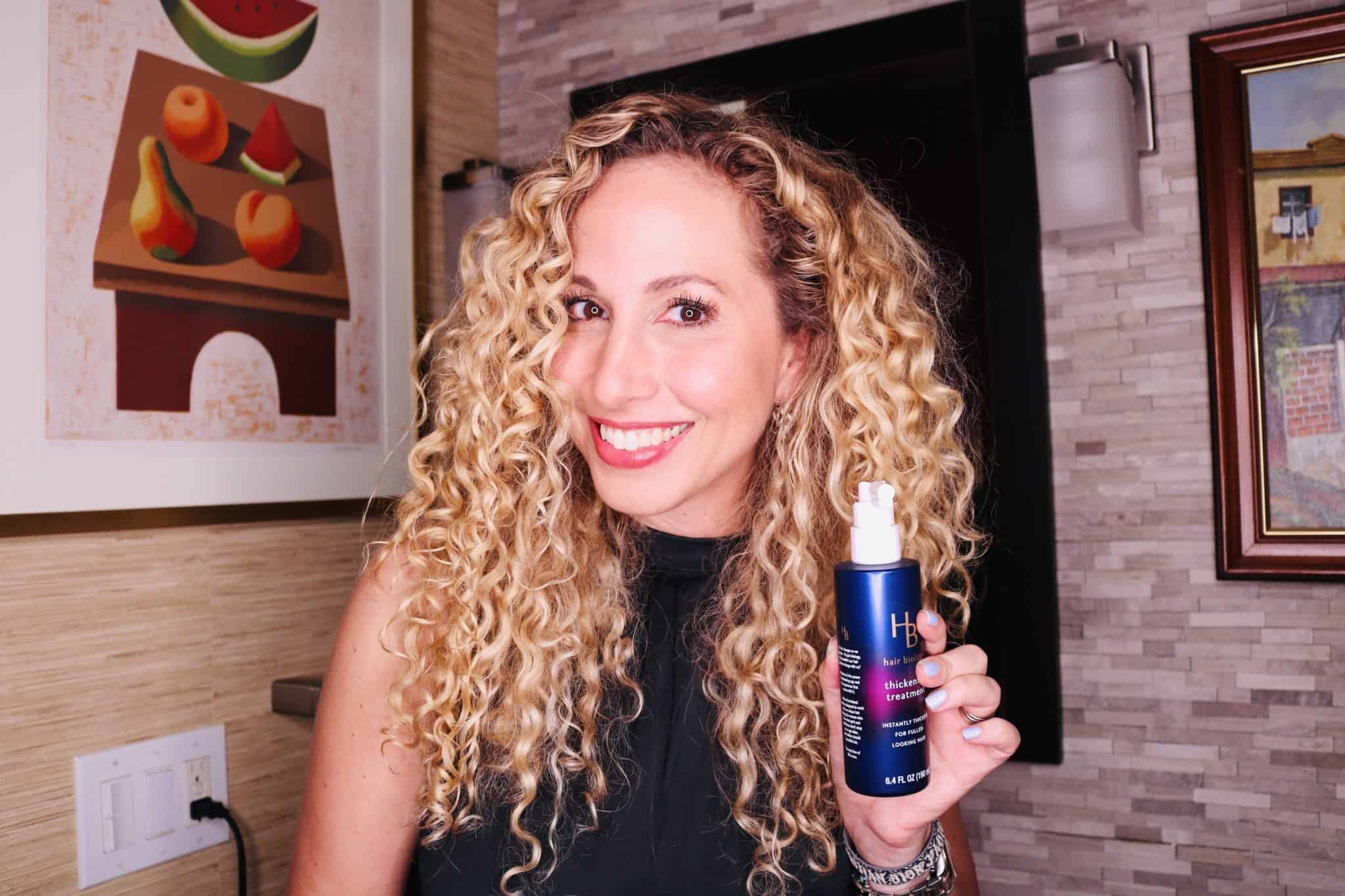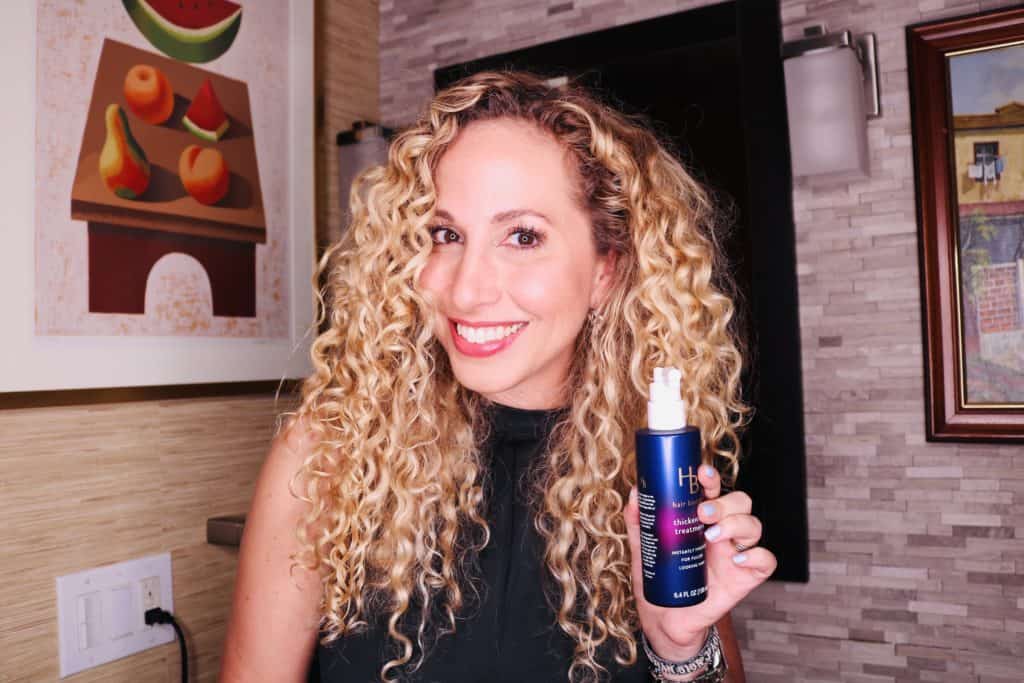 You can have beautiful, healthy and fuller hair at any age. Here are my top tips:
Find a shampoo and conditioner that do not weigh your hair down. Hair Biology´s Full & Vibrant collection is designed to weightlessly cleanse and nourish your, while also adding volume and preventing breakage. The products are formulated without parabens and dyes, too.
Be gentle with your hair. If you have curly hair like mine, apply a detangling spray or a few drops or hair oil before detangling with a brush. I personally recommend detangling curly hair before you wash it and then use a wide tooth comb in the shower after applying conditioner to get rid of any knots you might have missed.
Use cold water for your final rinse. This makes your hair look extra shiny!
Use a super absorbent microfiber towel. Make sure to gently wrap your hair in it without rubbing it. This way you prevent tangles and breakage.
Apply a thickening spray on your roots while your hair is damp. Using Hair Biology's Thickening Spray has been a game changer for me, especially when I feel my roots look flat. After applying a light mist, I use my finger pads to massage my roots a bit and that gives my hair a nice boost, especially on thinning areas.
Don't abuse hot tools. Use your blow dryer or curling wand in moderation. My hairstylist even recommends using the blow dryer on the lowest heat setting to avoid damaging your hair. For months I have tried to let my hair air dry as much as possible and it appears to be much healthier.
Sleep with hair in a loose pineapple or use a satin bonnet. For years I have been using silk satin scrunchies to gather my hair in a loose ponytail resembling a pineapple on the top of my head before I go to sleep. That way my curls last longer, tangle less and seem to have more volume the next morning.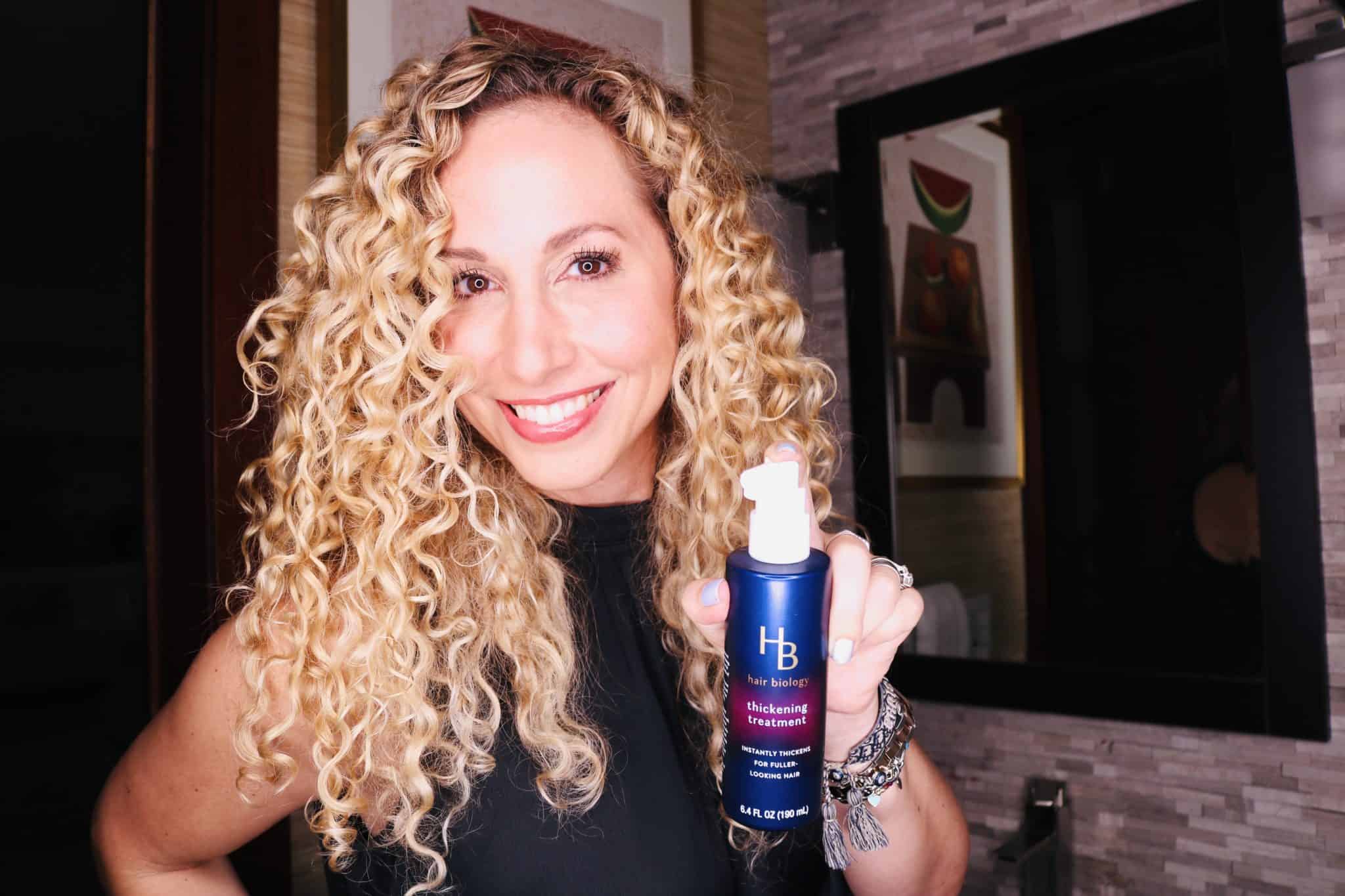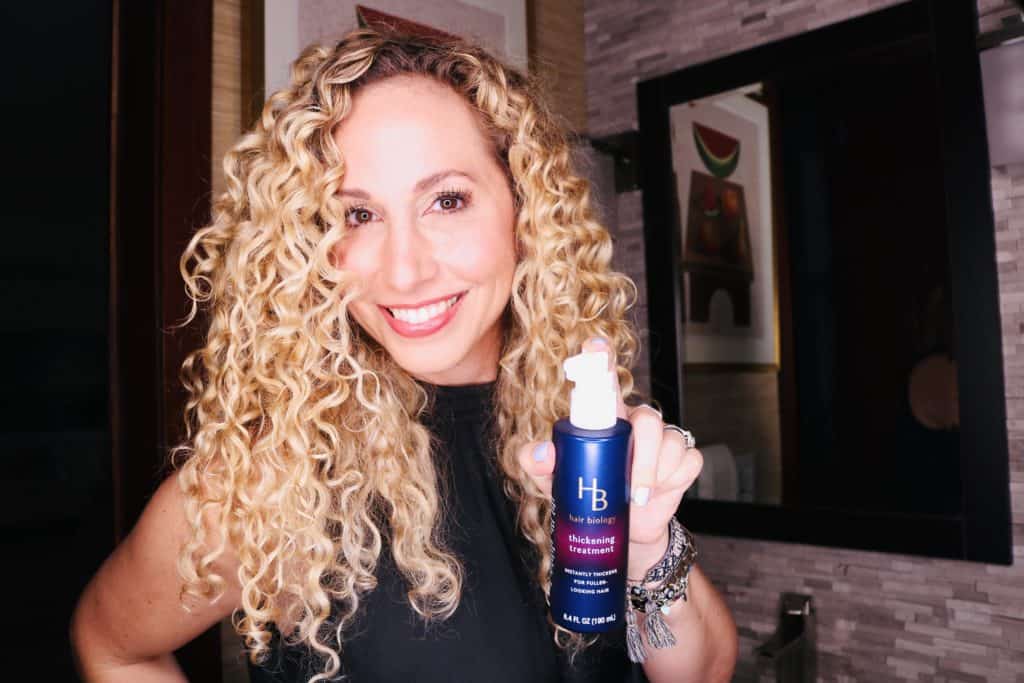 You can find the Hair Biology Full & Vibrant collection at Target. Let me know if you try it and love it as much as I do!