5 Cute Summer Dresses For Women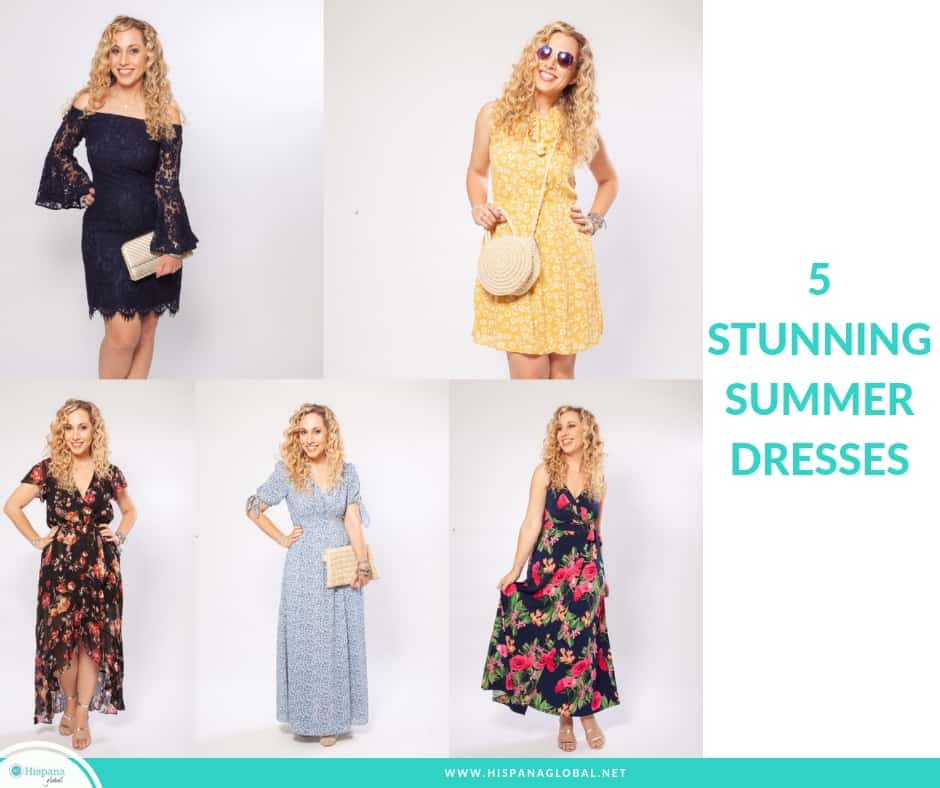 Summer is almost here, which means there are so many special occasions. Graduation parties, conferences, birthdays, engagements, and weddings are just a few of the events that I am fortunate to be invited to. The problem is figuring out what to wear! My solution was adding 5 cute summer dresses for women to my wardrobe.
Since I am a dress lover and a Stitch Fix influencer, I took advantage of their styling services to partner up once again. Each fix (or custom box) includes five items so I specifically asked for five dresses that I can wear to a graduation party, summer cruise or my husband's 50th birthday.
Special thanks to Stitch Fix for sponsoring this post on cute summer dresses for women and gifting my community $25 to use toward their own fix. Just use my special link to get this offer before it expires on June 1!
What is Stitch Fix and how to get a $25 credit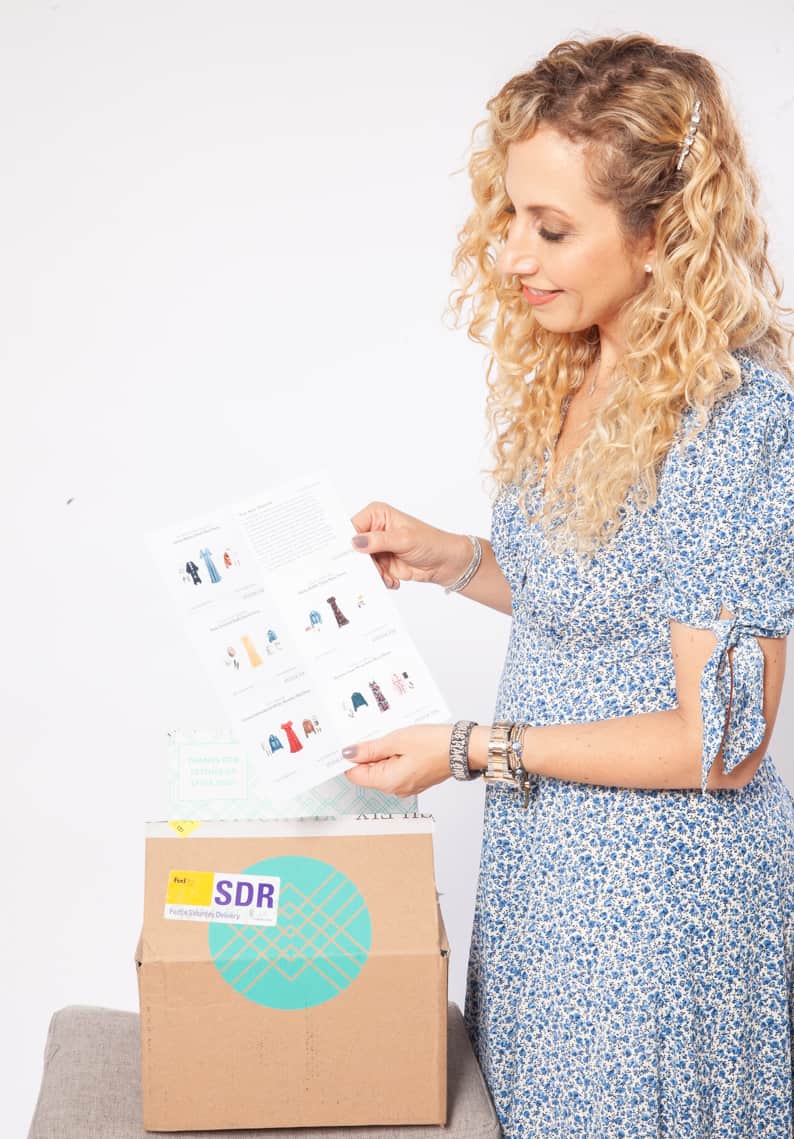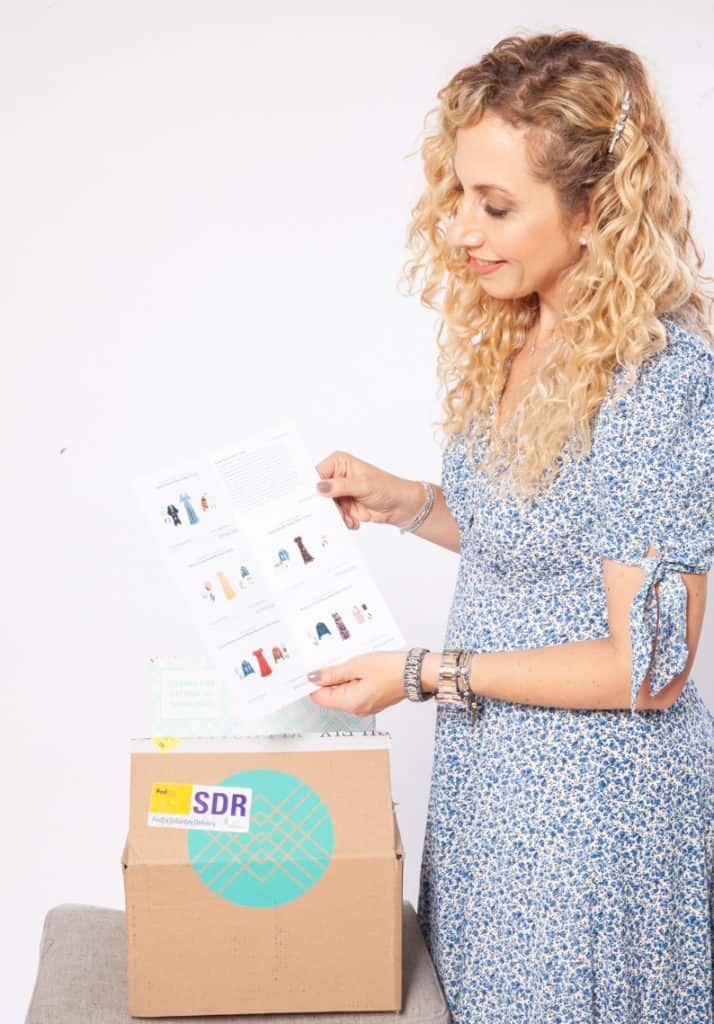 If you're not familiar with Stitch Fix, let me explain the basics. Fill out your brief online Style Profile and a Personal Stylist will handpick pieces to fit your tastes, needs, and budget—and mail them right to your door. You may include accessories and shoes or just request clothing. Then you receive your custom box so you can try everything in the privacy of your own home. You keep only what you love, and send back whatever didn't fit in a prepaid envelope. It's as simple as that! And for being such a great member of my community, if you use this affiliate link, you will get $25 dollars for your fix. No strings attached! But hurry: this offer expires June 1.
What I also love about Stitch Fix is that they have a wide variety of sizes, and offer maternity, child and male fixes. That means everybody in your family can get styled without leaving your home!
I have to say that my stylist James nailed it with this fix. He understood what I want and need, and delivered great pieces that I immediately loved. He also included easy styling suggestions.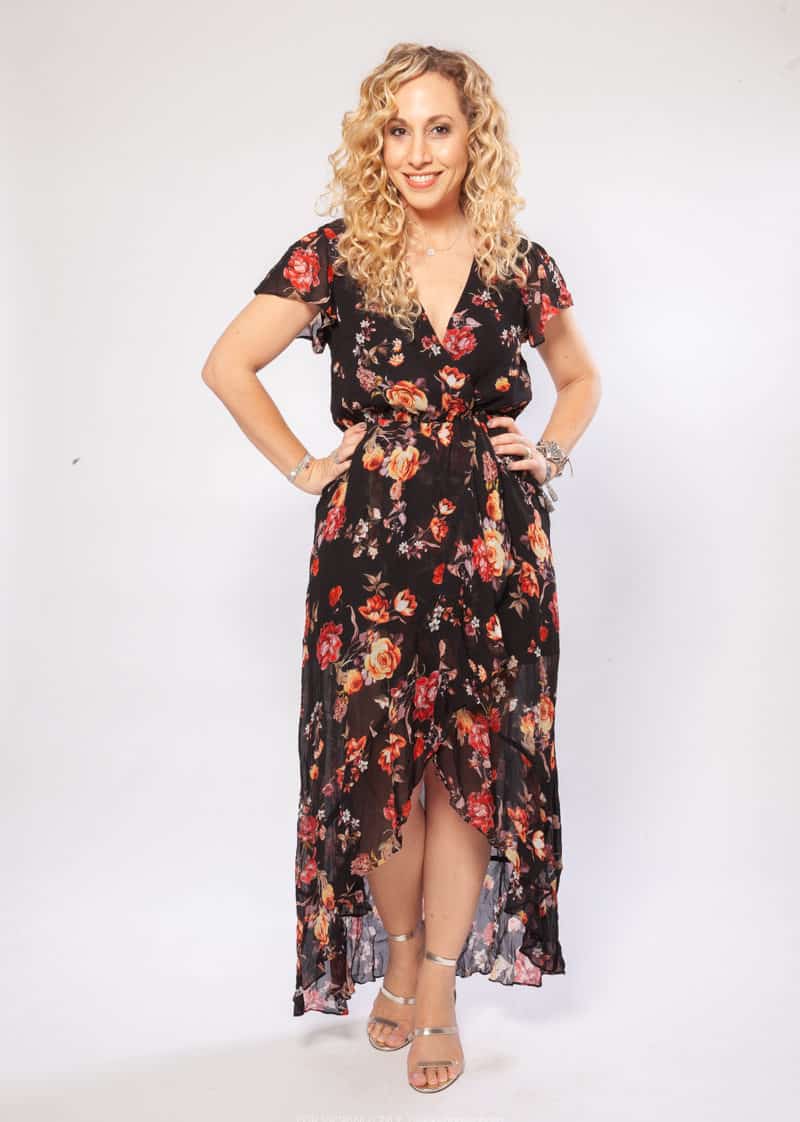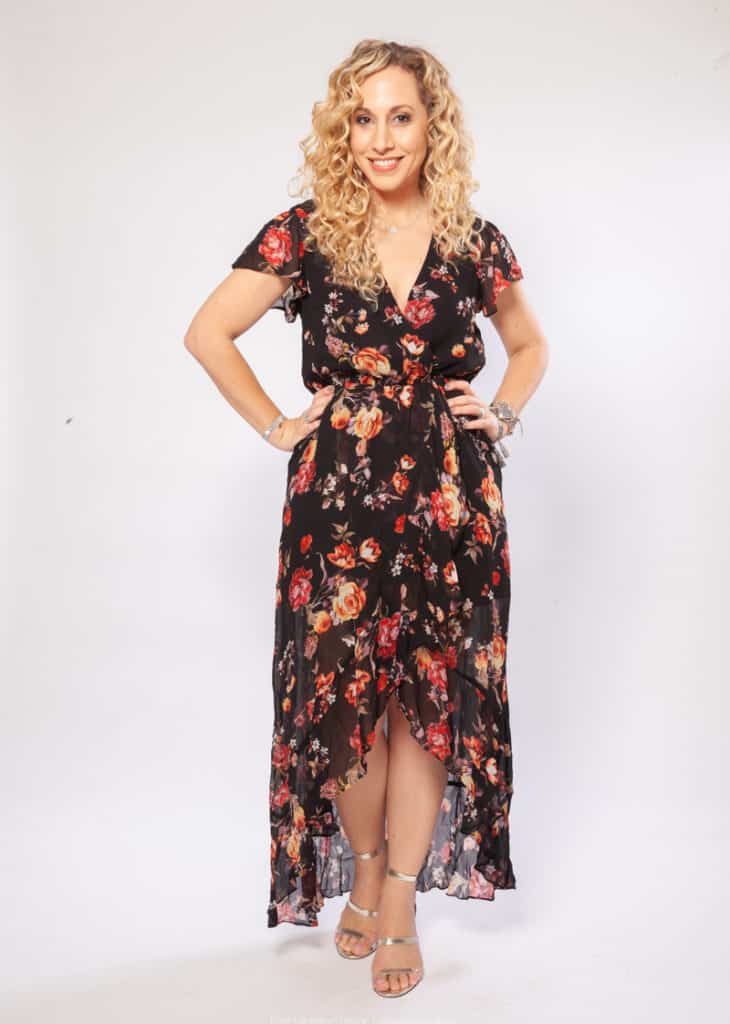 Need help planning what to wear for your special events? I've got you covered with my top suggestions.
Cute Summer Dress for Women by Occasion
Here's a quick guide so you can plan your summer outfits:
Graduation party:

For a fancy high school or college graduation party, I prefer a classic short dress. May and June are very hot in Miami, where I live, so I want to make sure I'm comfortable yet chic. This lacy navy blue dress from Trina Turk is classy yet anything but boring, since it bares my shoulders and the lace sleeves are totally on trend. Wear with metallic sandals and a clutch, and you'll look sophisticated and elegant. Even my puppy liked this look!
Cruise dinners:
Although many cruises have gone the casual route, a chic evening look always makes me feel like I'm doing something special on vacation. Plus, I love to take family pictures, so a nice dress is always a great option. This faux wrap navy tulip print dress is made from a stretchy fabric that doesn't wrinkle, so it's perfect for traveling! Dress it up with heels or dress it down with flat sandals and a jean jacket.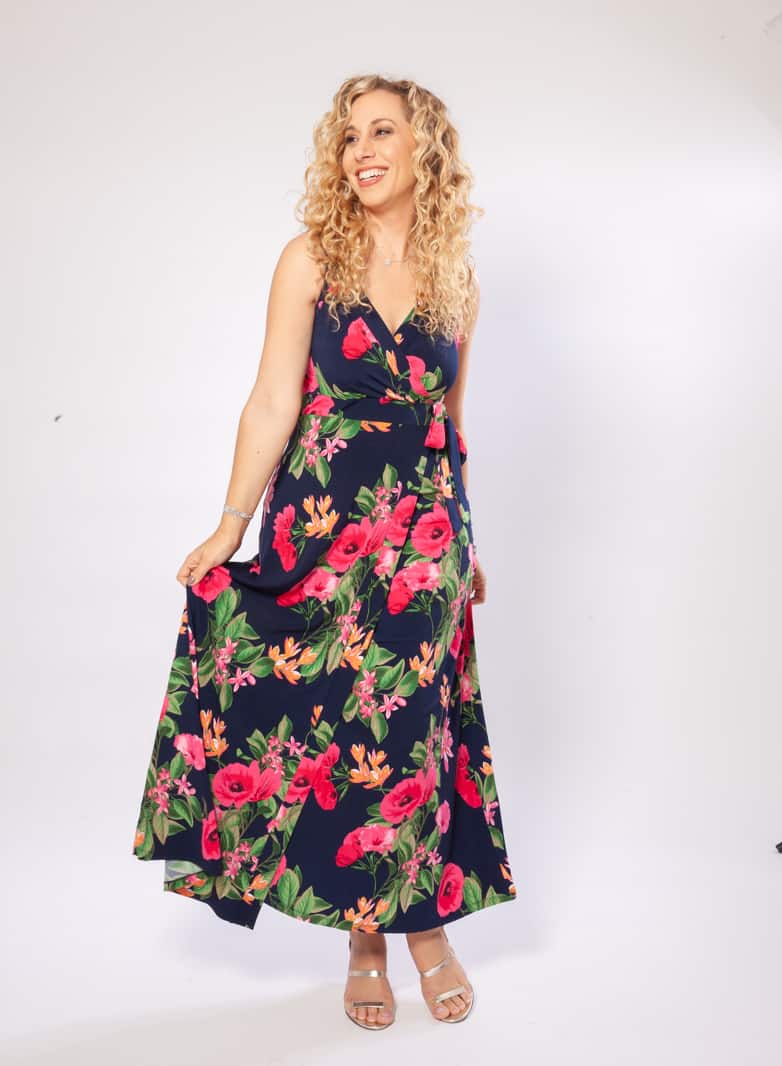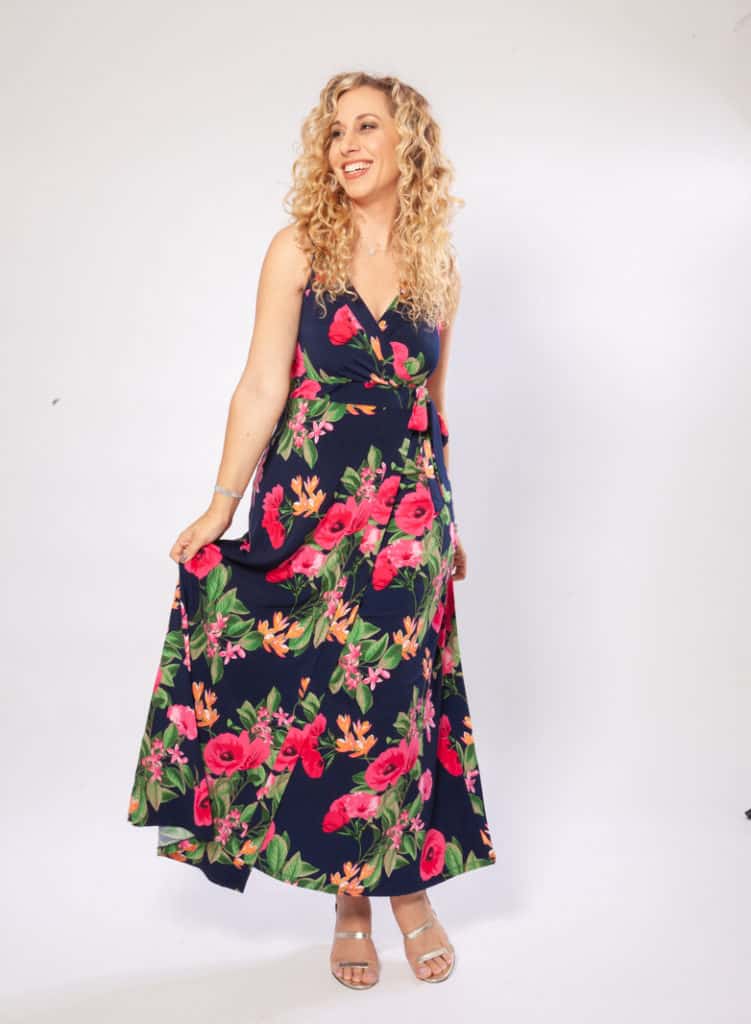 Bridal or baby shower:

A feminine, summery maxi dress like this one by Gal Meets Glam is effortlessly chic. It's not too fancy, so it's perfect for a brunch or daytime celebration, yet you can totally dress it up with wedge heels and big earrings. I'm planning on wearing it during the day with a raffia bag and espadrilles.

Fancy birthday party:

My husband's birthday is coming up and we know we'll be celebrating with a fancy dinner. Of course, I want to look fabulous! This black chiffon dress looks dressy enough with metallic high-heeled sandals and a nice belt. Add a clutch and you're ready for a summer soiree! If you want your dress to do double duty during summer vacation, dress it down with a denim jacket or light cardigan, while wearing flat sandals.

Sightseeing in Europe:

As part of my summer plans, we'll be doing plenty of sightseeing in different European countries. I like to be comfortable yet stylish because women in Spain, France, and Italy are always ultra chic, even when they're on vacation. A light, short summer dress like this yellow one is a winner because it looks great with white sneakers or flat leather sandals. If it gets breezy, my light denim jacket always saves the day.

What do you think of these cute summer dresses for women? Do you also like wearing dresses? I know many friends who think they're too complicated but for me, it's the easiest way to put an outfit together. If you're a frequent traveler, dresses are also super easy to dress up or down, so that way you can pack light!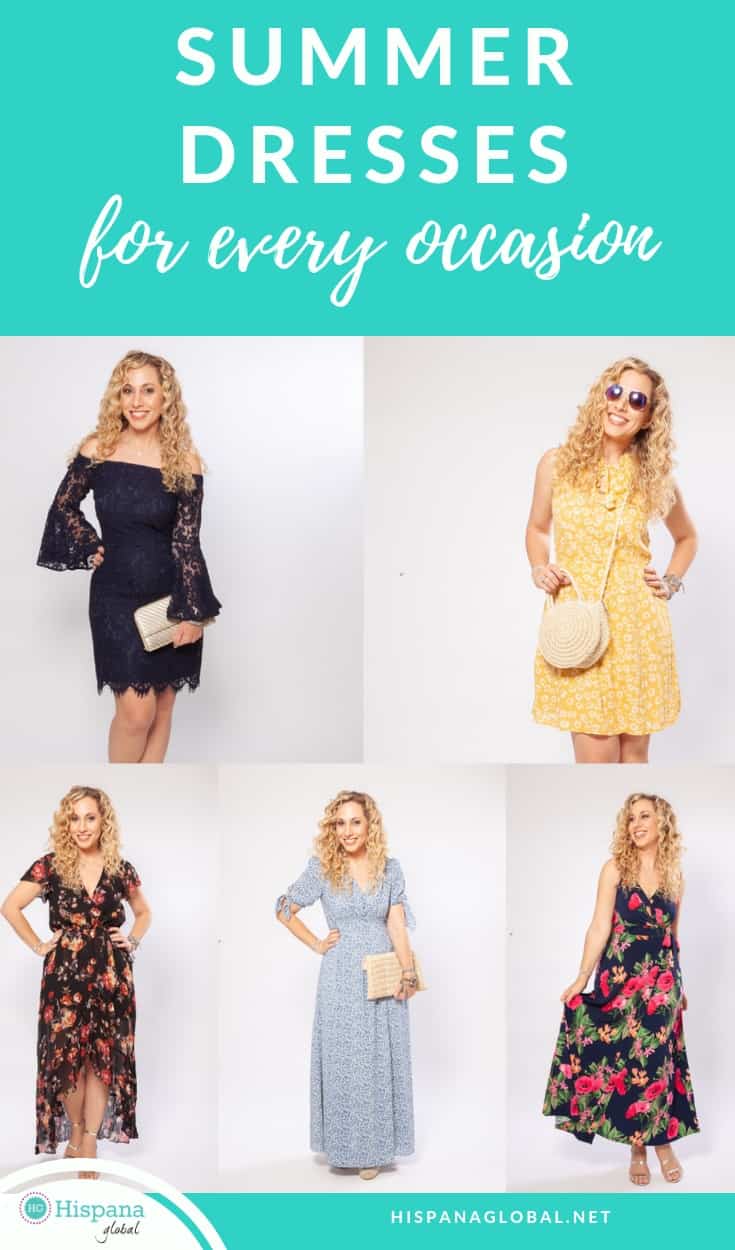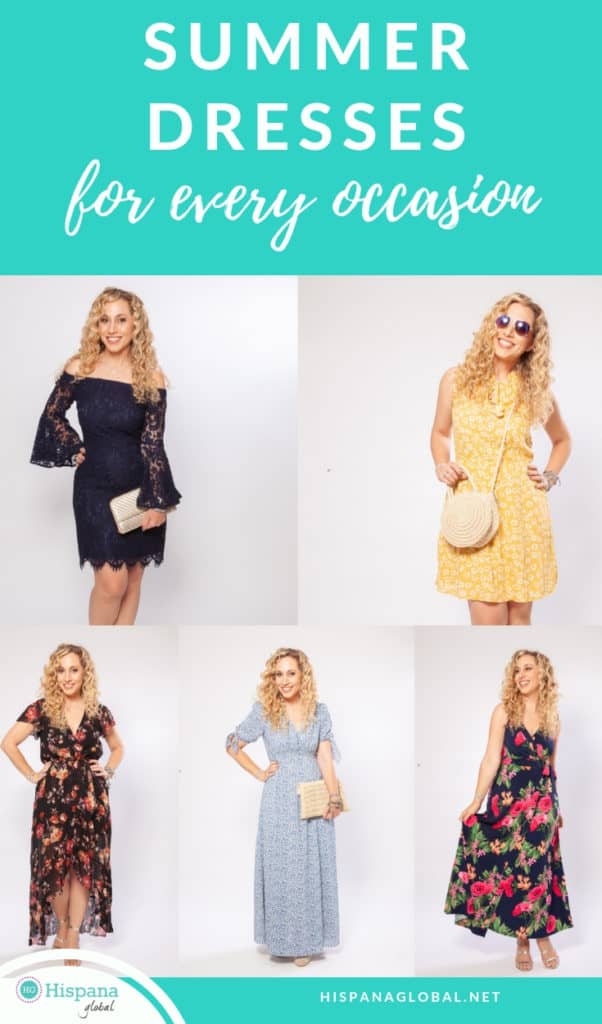 All dresses: Stitch Fix
Photos: Kike Flores