10 Chic Ways to Accessorize A White Dress
A white dress is a timeless and versatile wardrobe staple that every fashion-forward woman should have in her closet. Whether it's a classic little white dress or an elegant maxi, this blank canvas allows for endless possibilities when it comes to accessorizing. Discover ten fabulous ways to elevate your white dress and create stunning outfits for any occasion. A crisp white dress is a summer staple and I also have plenty of tips so you can make it even more flattering for any body type.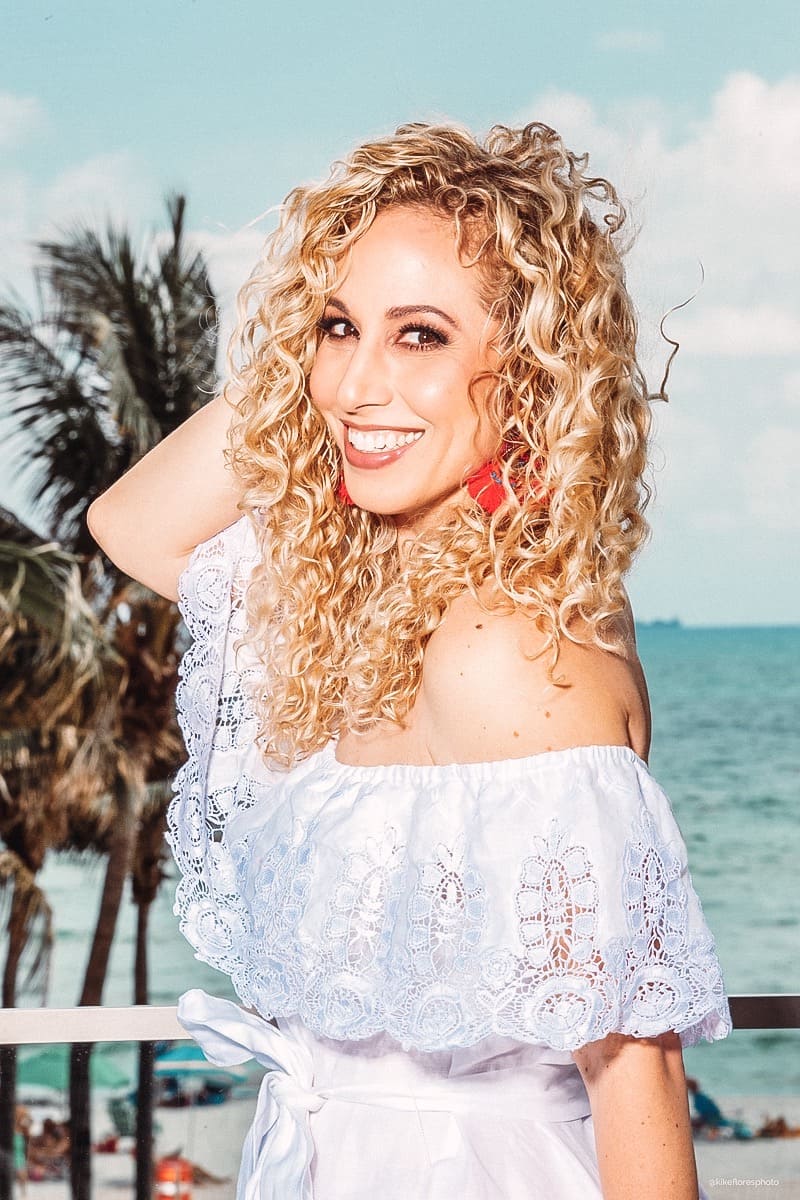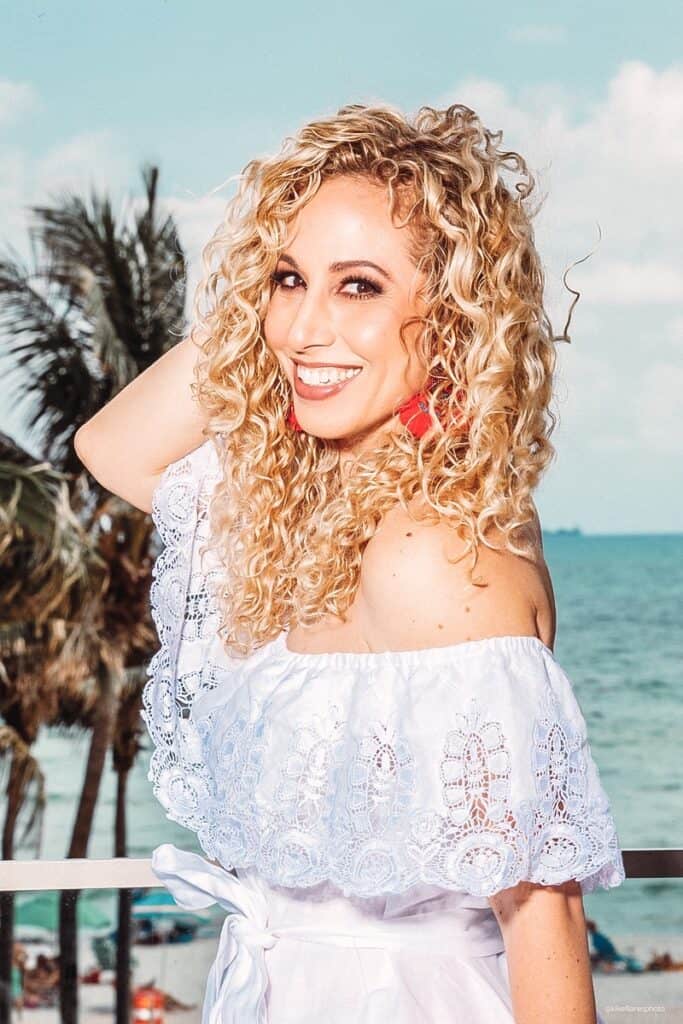 Choosing the right accessories is easier than you think. A classic white dress will look more beachy or more sophisticated depending on whether you wear silver or gold jewelry, nude or white shoes, or a wooden handbag. You can also create a southwestern-inspired look by wearing a flowy, bohemian white dress with cowboy boots and wide-brim hat. For more formal occasions, the chicest way to elevate your white dress is to pair it with a fancy clutch, a beautiful pair of earrings, a gold necklace and gold shoes or sandals.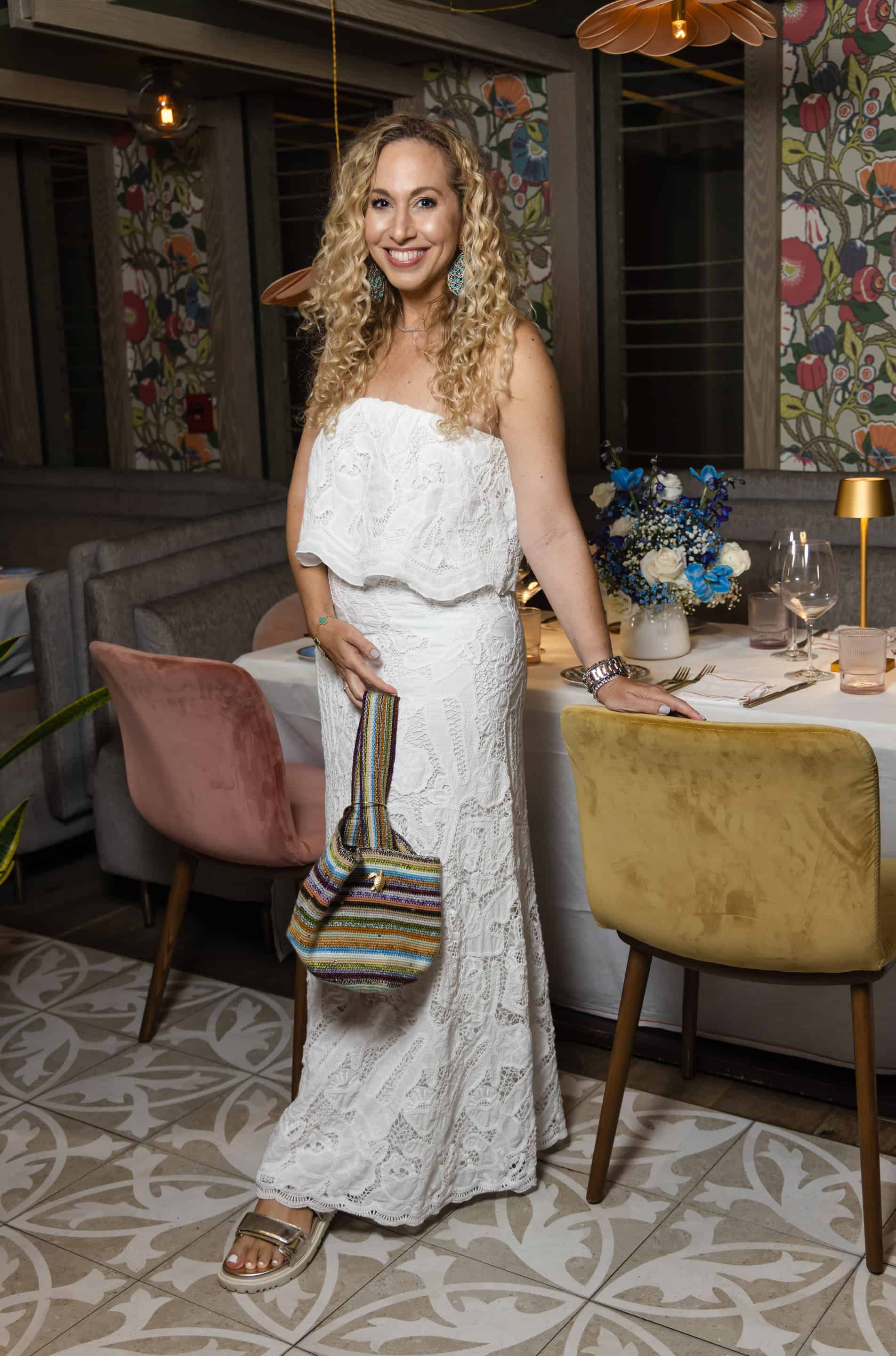 For more inspiration, watch my video with a few of my favorite white dress outfit ideas.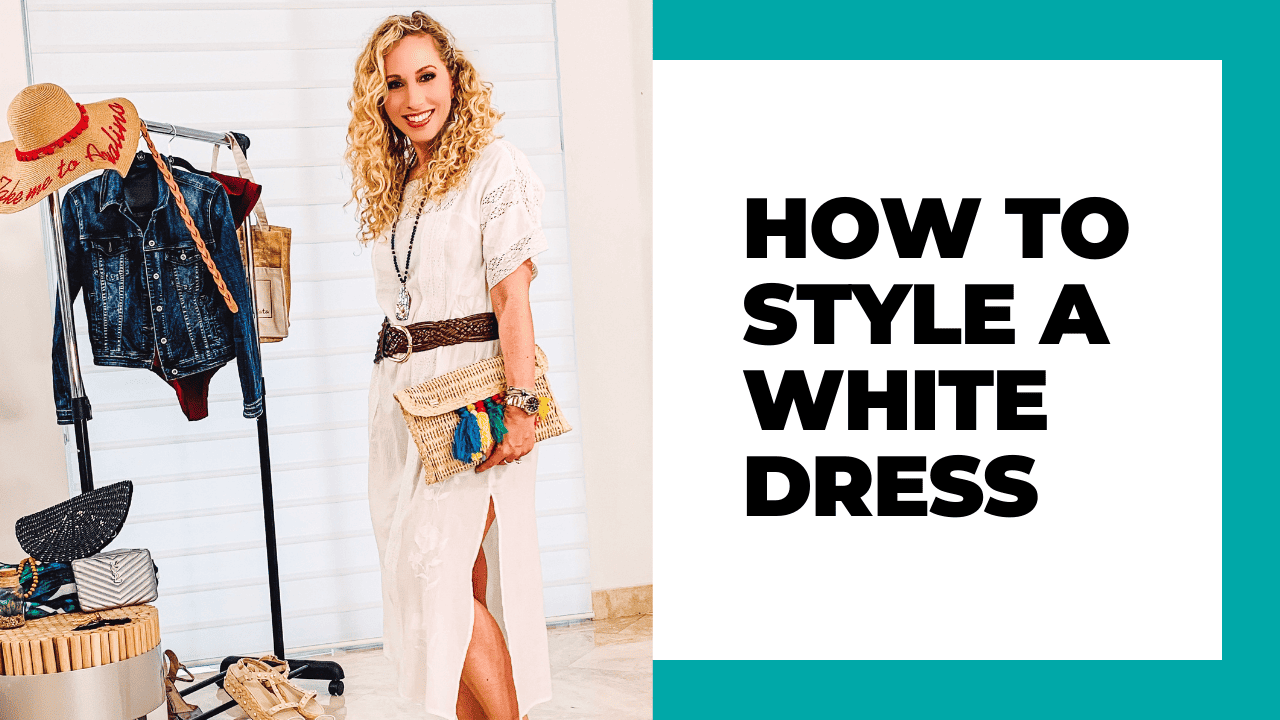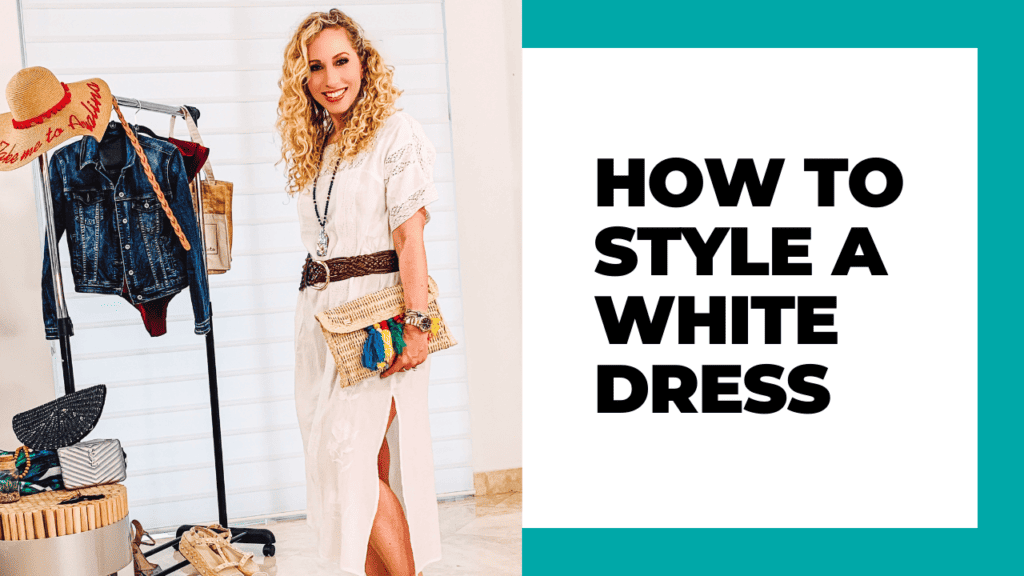 10 Ways To Accessorize A White Dress
Statement Jewelry:
One of the simplest and most effective ways to accessorize a white dress is by adding jewelry. A statement necklace, bold earrings, or a stack of bangles can instantly transform a plain white dress into a head-turning ensemble. Opt for vibrant gemstones, oversized pieces, or trendy metallic accents to add a touch of glamour and personality. A statement ring will also add a touch of elegance.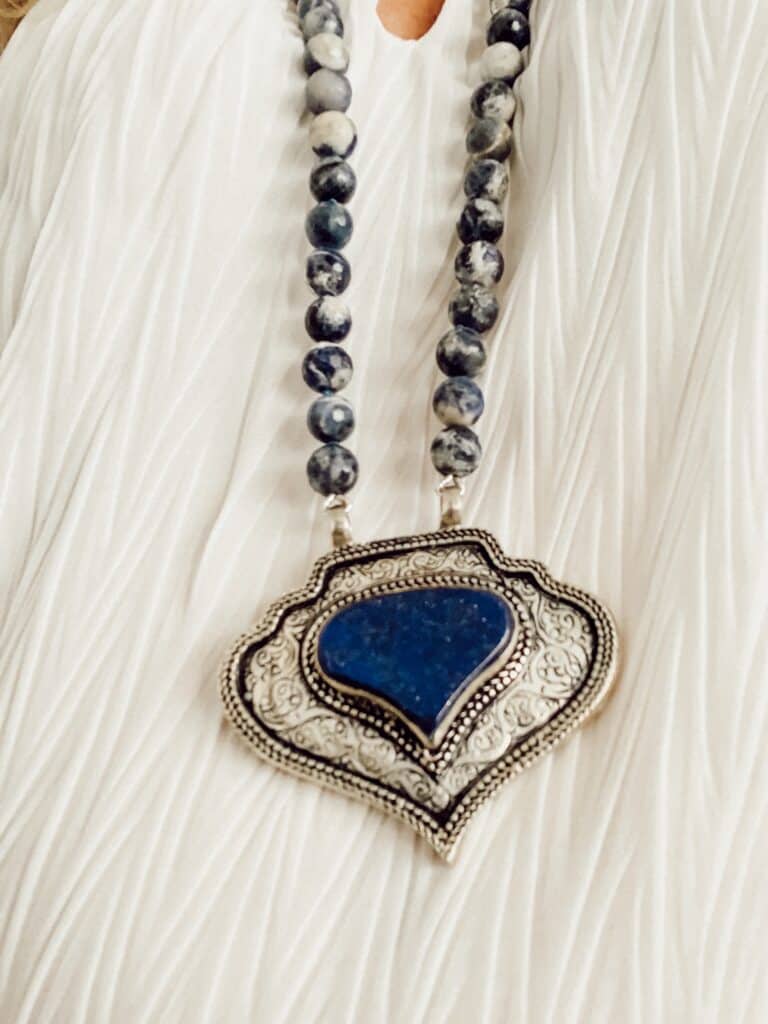 2. Vibrant Scarves:
A colorful scarf can breathe life into a white dress and add a pop of color. Experiment with different patterns, prints, and textures to create a unique and eye-catching look. Wrap the scarf around your neck, tie it as a belt, or wear it as a headband to infuse your outfit with a bohemian or vintage vibe.
3. Waist Belts:
Accentuate your figure and break up the simplicity of a white dress by cinching it with a waist belt. Choose a wide or skinny belt in a contrasting color or a metallic finish to define your waistline and create an hourglass silhouette. This accessory works particularly well with flowy or loose-fitting white dresses. I love a tan or black belt accentuating the waist!
4. Colorful Handbags:
Add a touch of color and functionality to your white dress by carrying a vibrant handbag. Opt for bright hues, pastel shades, or even a bold print to inject personality into your outfit. Choose a style that complements the occasion, whether it's a structured tote for a polished look or a trendy crossbody bag for a casual outing. Personally, I would avoid a white clutch.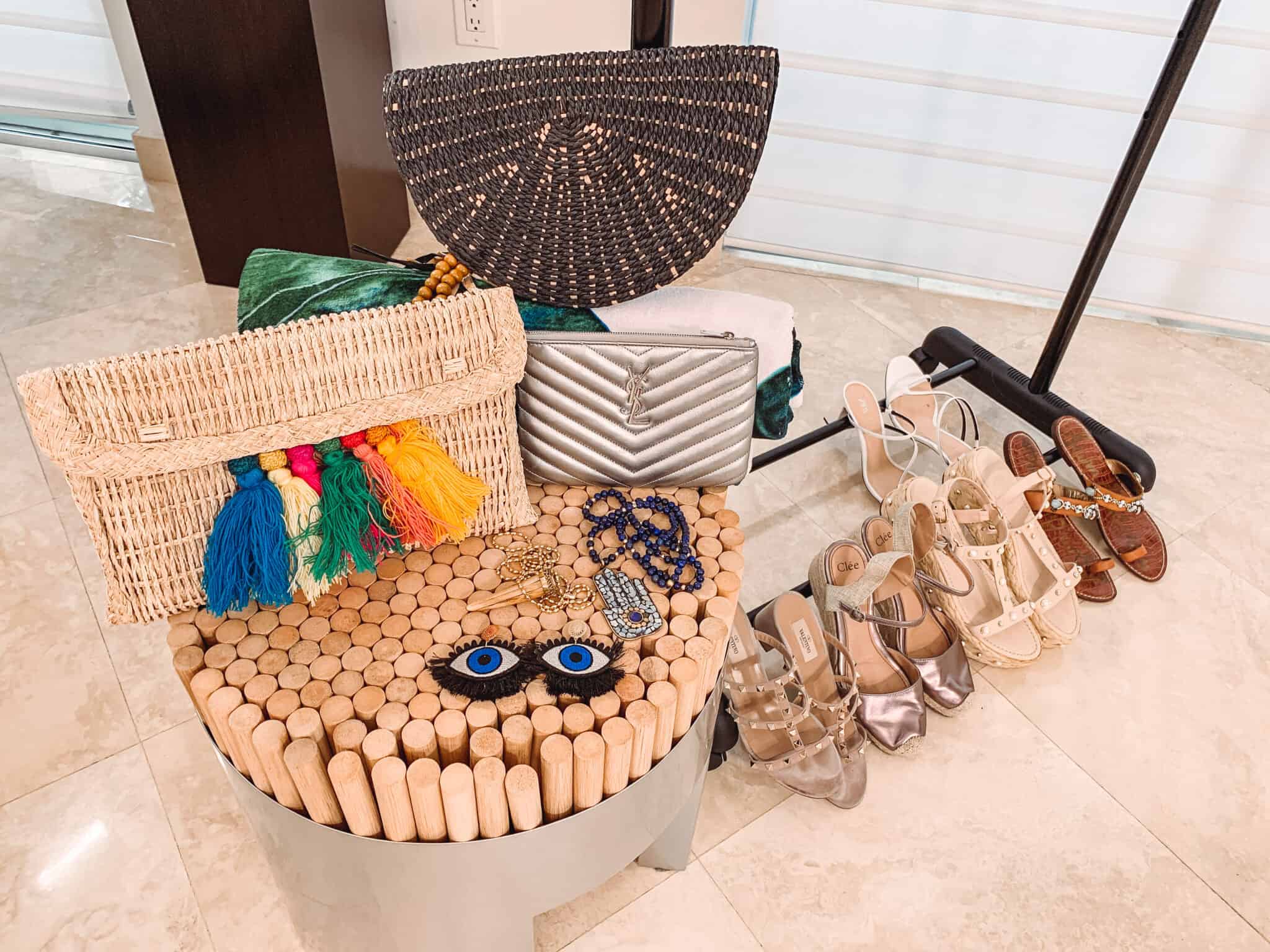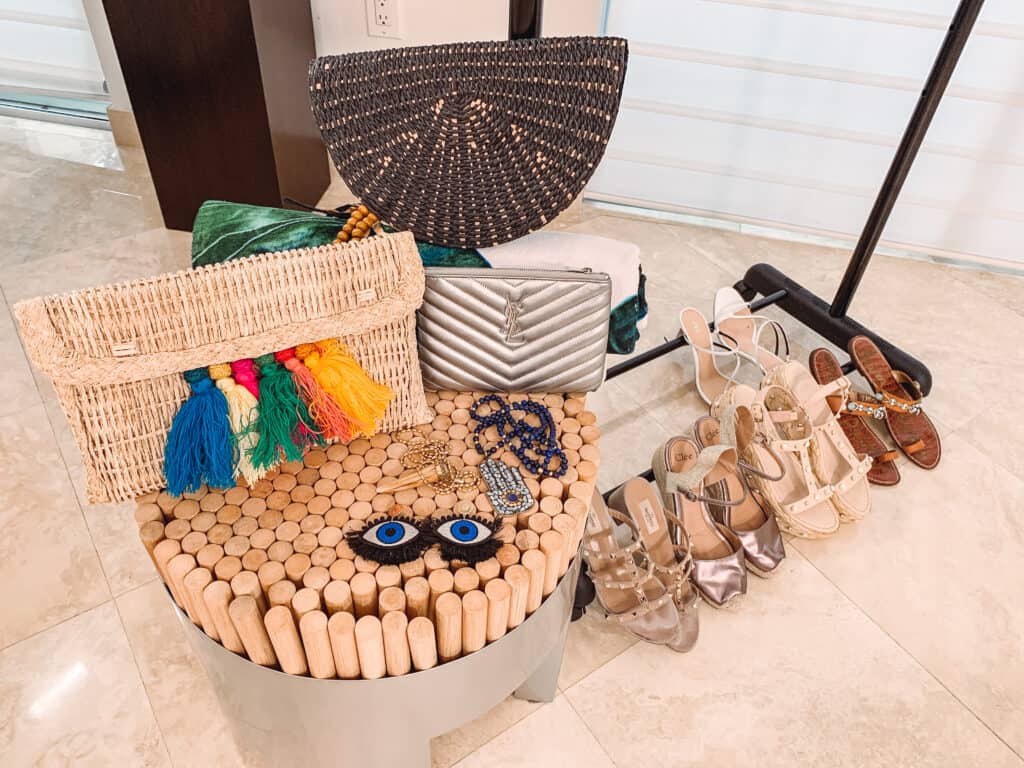 5. Stylish Hats:
For a chic and sun-ready ensemble, top off your white dress with a stylish hat. A wide-brimmed straw hat is perfect for beach vacations, while a fedora or a floppy hat can add a touch of sophistication to your outfit. Not only will a hat protect you from the sun, but it will also elevate your overall style quotient.
6. Layered Necklaces:
Create an effortlessly cool and bohemian look by layering delicate necklaces over your white dress. Mix and match different lengths and styles, including chokers, pendants, and lariats, to achieve a fashionable layered effect. This accessory choice works particularly well with V-neck or scoop neck white dresses.
7. Strappy Sandals:
Complete your white dress look with a pair of strappy sandals. Opt for metallic finishes, bold colors, or trendy embellishments to add visual interest to your feet. Whether you choose flats or heels, strappy sandals are a versatile option that can take your white dress from day to night effortlessly. Strappy gold sandals always look amazing with a total white outfit!
8. Oversized Sunglasses:
Make a bold and glamorous statement with oversized sunglasses when accessorizing your white dress. These chic shades not only protect your eyes from the sun but also exude an air of elegance. Choose classic black frames for a sophisticated touch or go for colored or patterned frames for a playful twist.
9. Statement Hats:
Elevate your white dress with a statement hat that exudes confidence and style. A wide-brimmed floppy hat, a chic beret, or a woven sun hat can instantly transform your look and make you stand out from the crowd. Coordinate the hat's color or material with your accessories to create a harmonious and polished outfit.
10. Embellished or Plain Denim Jackets:
Add a touch of glamour and texture to your white dress by layering it with an embellished denim jacket. Plain ones work well, too, but an unexpected detail will instantly add personality to your look.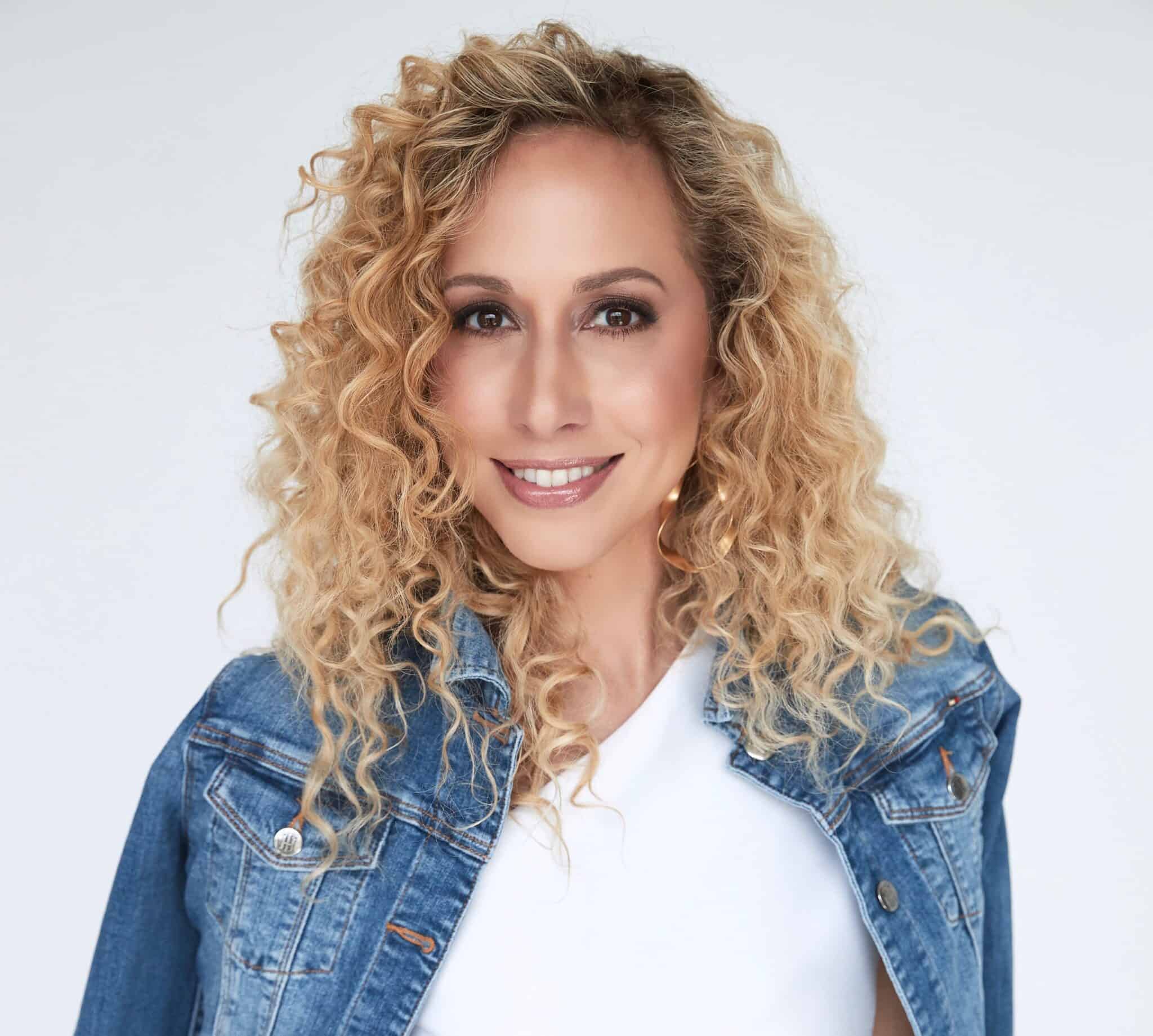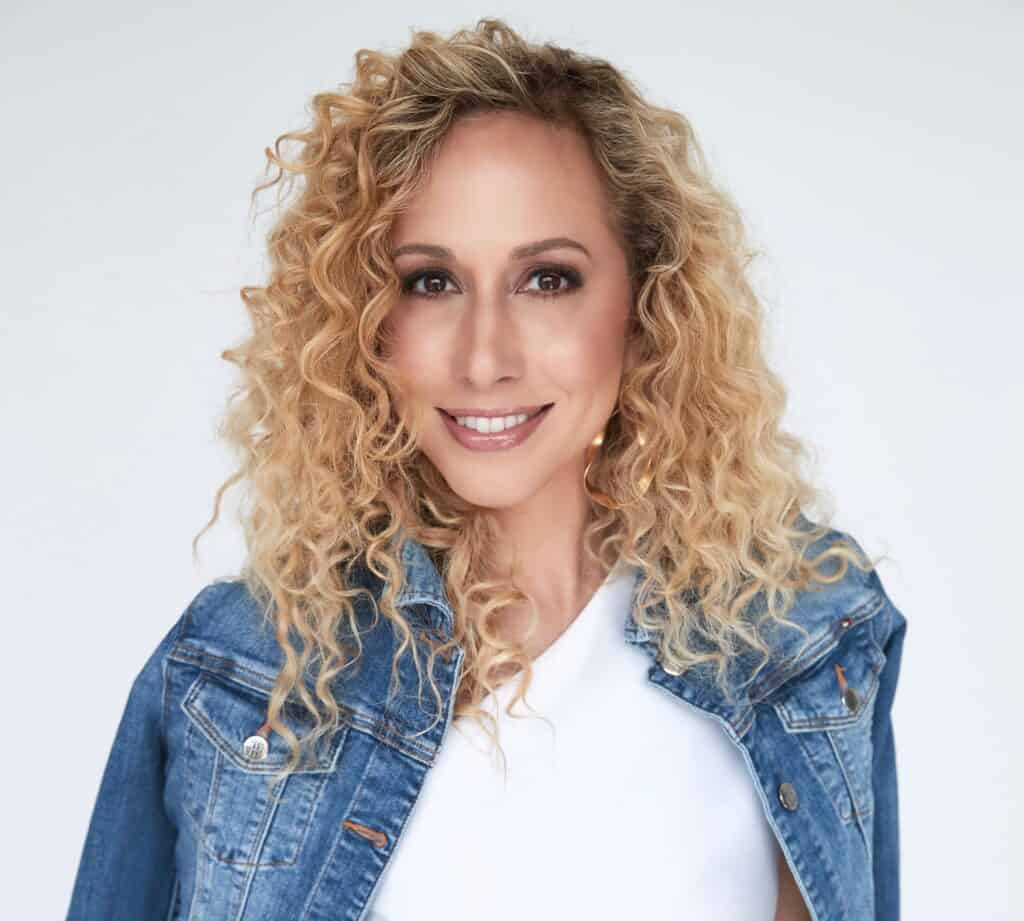 Tips When Choosing Accessories For a White Dress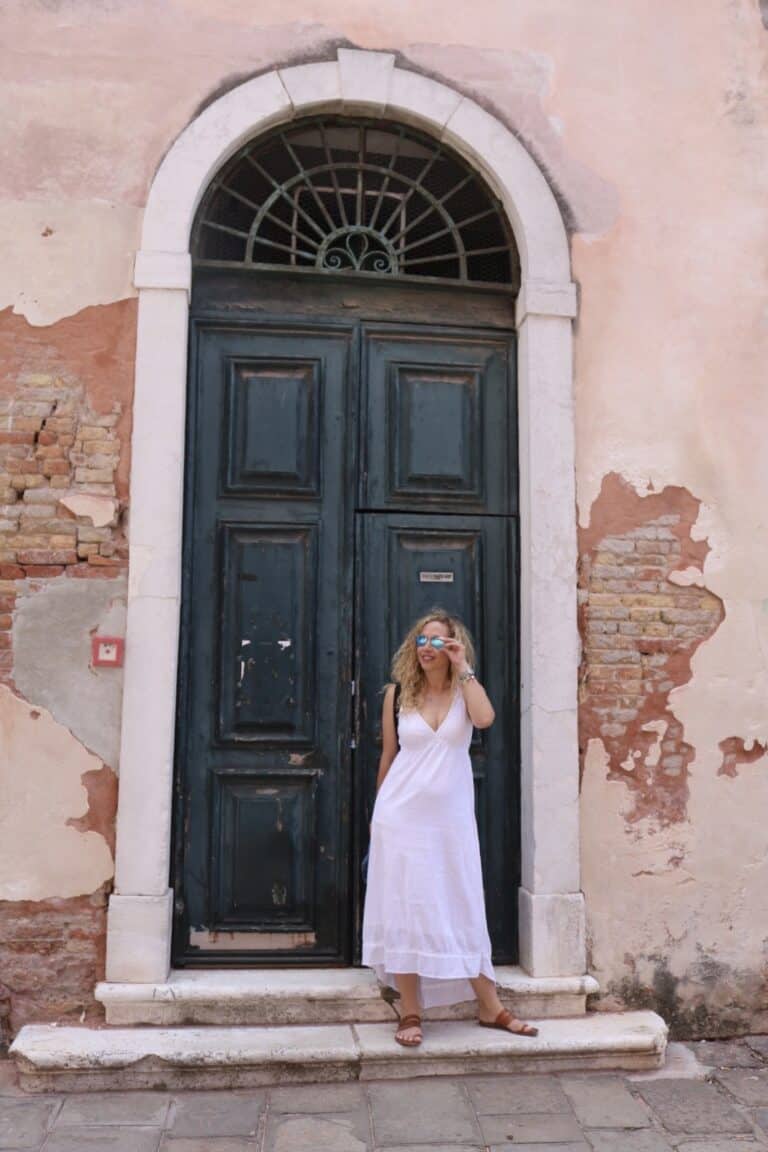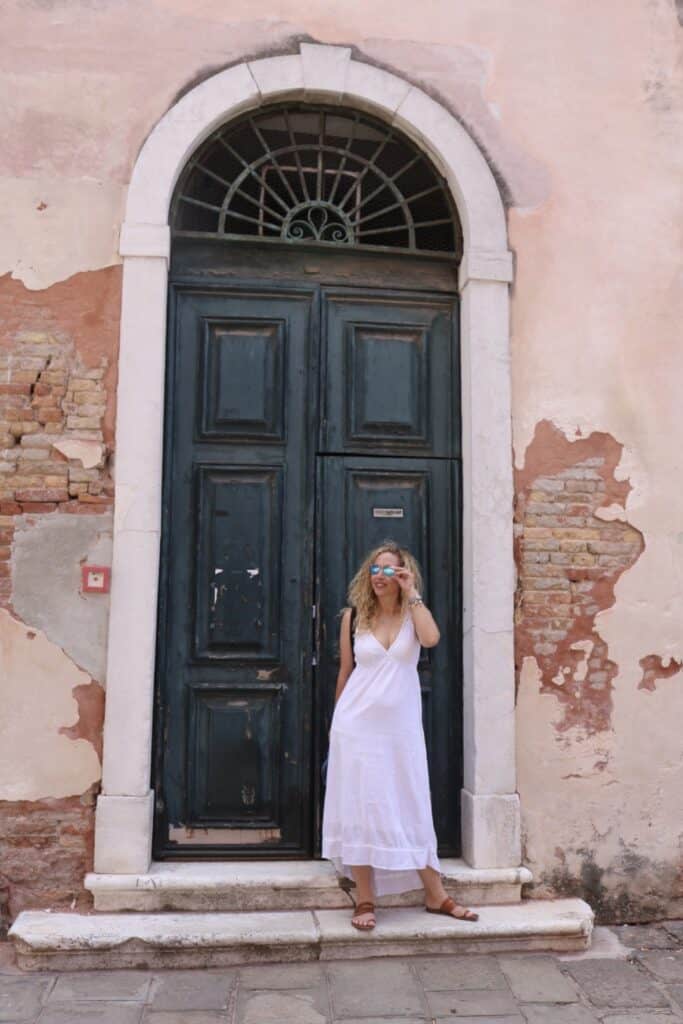 When choosing accessories for a white dress, keep the following tips in mind:
Consider the Occasion: Think about the event or occasion you're dressing for. Is it a casual outing, a formal event, or a summer cocktail party? Choose accessories that are appropriate for the occasion and complement the overall vibe of your white dress.
Balance is Key: White is a neutral color that provides a clean canvas for accessories. Aim for a balanced look by considering the size, color, and impact of each accessory. If you're wearing bold statement jewelry, opt for simpler shoes and a more subdued handbag, or vice versa.
Complementing Colors: Experiment with different color palettes to create a harmonious look. For a classic and timeless combination, pair your white dress with metallic accessories such as gold or silver. Alternatively, choose accessories in contrasting or complementary colors to add visual interest and create a vibrant ensemble.
Play with Textures: Use accessories to introduce various textures and materials into your outfit. Mixing textures adds depth and richness to your overall ensemble. That's why raffia or a straw bag looks great with white dresses. A jute purse is a good choice, too, for a casual look.
Consider Neckline and Dress Style: The neckline and style of your white dress can influence your accessory choices. For example, if you have a high neckline, focus on statement earrings or bracelets. If you have a strapless or V-neck dress, layering necklaces can draw attention to your beautiful face.
Personal Style: Allow your personal style to shine through when selecting accessories for your white dress. Whether you prefer minimalistic, bohemian, or edgy looks, choose accessories that resonate with your individual taste and make you feel confident.
Proportions: Pay attention to proportions when selecting accessories. If your dress is flowy and loose, consider adding a belt to define your waistline. If your dress is more fitted, opt for delicate jewelry or subtle embellishments to avoid overwhelming the overall look.
Don't Overdo It: While accessories can enhance your white dress, it's essential not to go overboard. Select a few key pieces that complement each other and the dress itself. Remember, sometimes less is more, and a well-chosen accessory can make a stronger impact than an abundance of mismatched pieces.
By keeping these tips in mind, you'll be able to create stunning and cohesive outfits that elevate your white dress and showcase your unique style. Enjoy experimenting and have fun accessorizing!
How To Make A White Dress Flattering For All Body Types
If you're looking to make a white dress more flattering, consider the following tips:
Choose the Right Silhouette: Opt for a dress silhouette that flatters your body shape. Different styles, such as A-line, wrap, fit-and-flare, or sheath, can accentuate your best features and create a more flattering look. Experiment with various cuts and find the one that enhances your body shape. A dress with more structure will also be more flattering for any body type.
Define Your Waist: Adding definition to your waistline can create a more flattering silhouette. Choose a white dress that cinches at the waist or consider adding a belt to accentuate your waist. This helps create an hourglass figure and adds curves to your overall look.
Consider Tailoring: If necessary, get your white dress tailored to ensure a perfect fit. Tailoring can make a significant difference in how a dress sits on your body and how flattering it appears. Hemming the length, adjusting the waist, or altering the neckline can all contribute to a more customized and flattering fit.
Play with Necklines: Experiment with different necklines to find one that flatters your face and upper body. V-necklines elongate the neck and create a more balanced look, while sweetheart or scoop necklines can enhance the bust area. Choose a neckline that showcases your best features and complements your body shape.
Layer with a Jacket or Cardigan: Layering a jacket or cardigan over your white dress can help create more flattering proportions. A cropped jacket or a structured blazer can define your waist and add structure to your look. A cardigan can provide a soft and feminine touch while also adding coverage.
Strategic Use of Accessories: Accessorize strategically to draw attention to your favorite features. For example, wear statement earrings or a bold necklace to highlight your face and draw attention upward. Add a waist belt to emphasize your curves or wear heels to elongate your legs.
Proper Undergarments: Wearing the right undergarments can significantly enhance the fit and flattery of a white dress. Invest in well-fitted bras, seamless underwear, and shapewear if desired, to ensure a smooth silhouette and proper support.
Pro tip: Nude Underwear!
White dresses can be a little sheer or see-through so don't risk it and always wear nude or beige undergarments.
Lastly, remember that confidence is the most flattering accessory. When you feel good about yourself and carry yourself with confidence, any outfit, including a white dress, will appear more flattering. Embrace your unique body shape and experiment with different techniques until you find what works best for you.
More fashion inspiration