Everything You Need To Know About Haven Riviera Resort And Spa In Cancun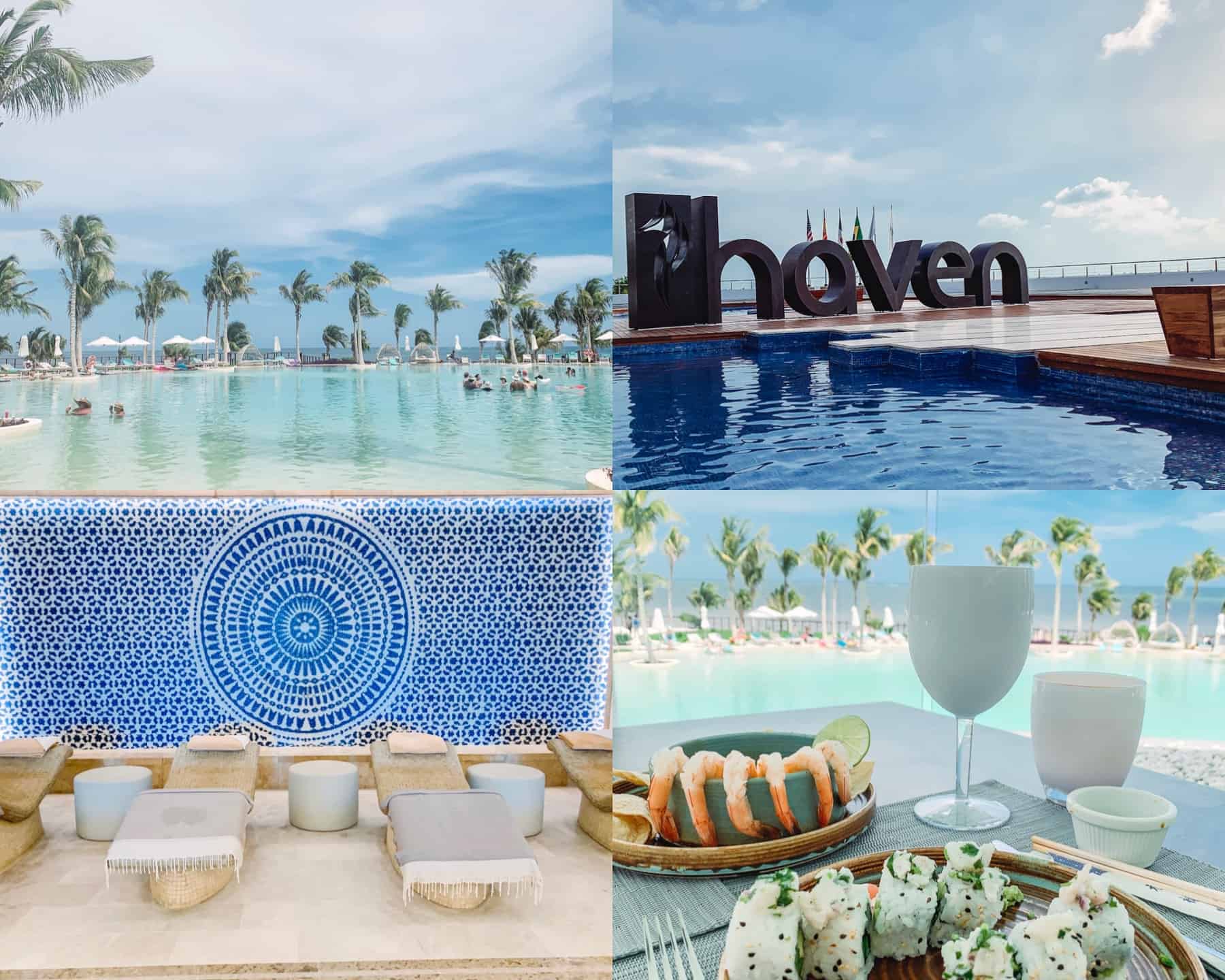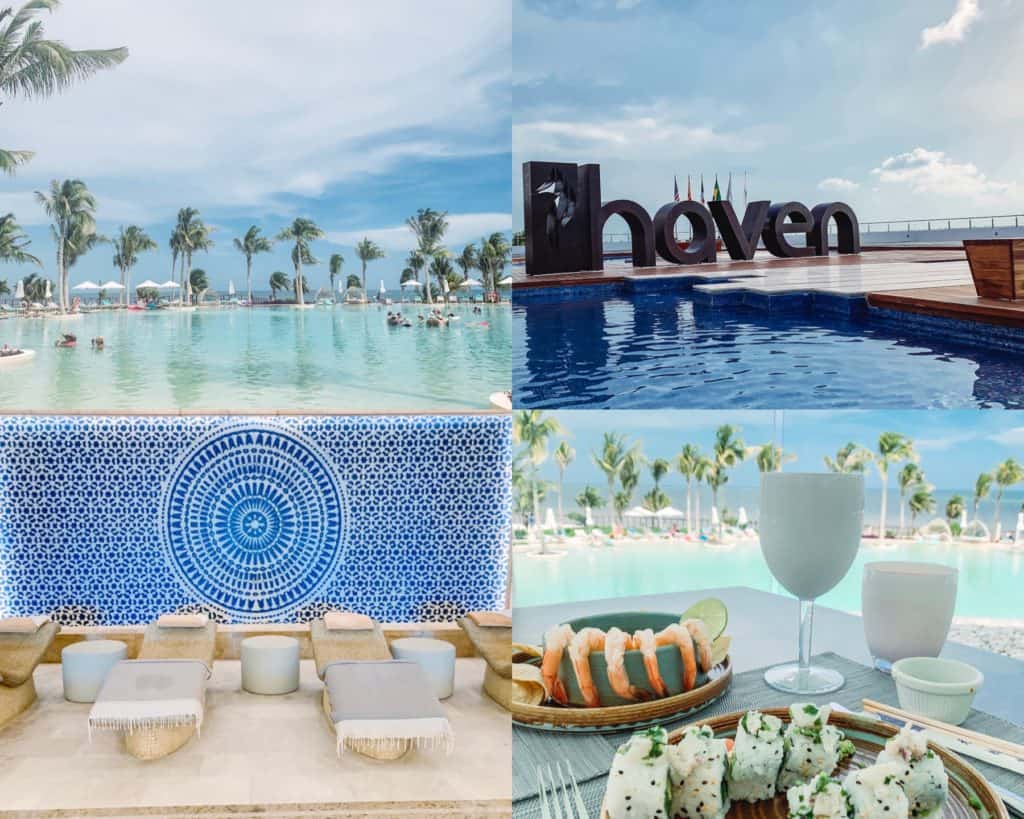 Less than twenty minutes away from the Cancun International Airport, Haven Riviera Cancun Resort & Spa gives you a wonderful refuge from our hectic everyday lives. I recently got to visit this beautiful (and new!) all-inclusive resort and I can't wait to go back.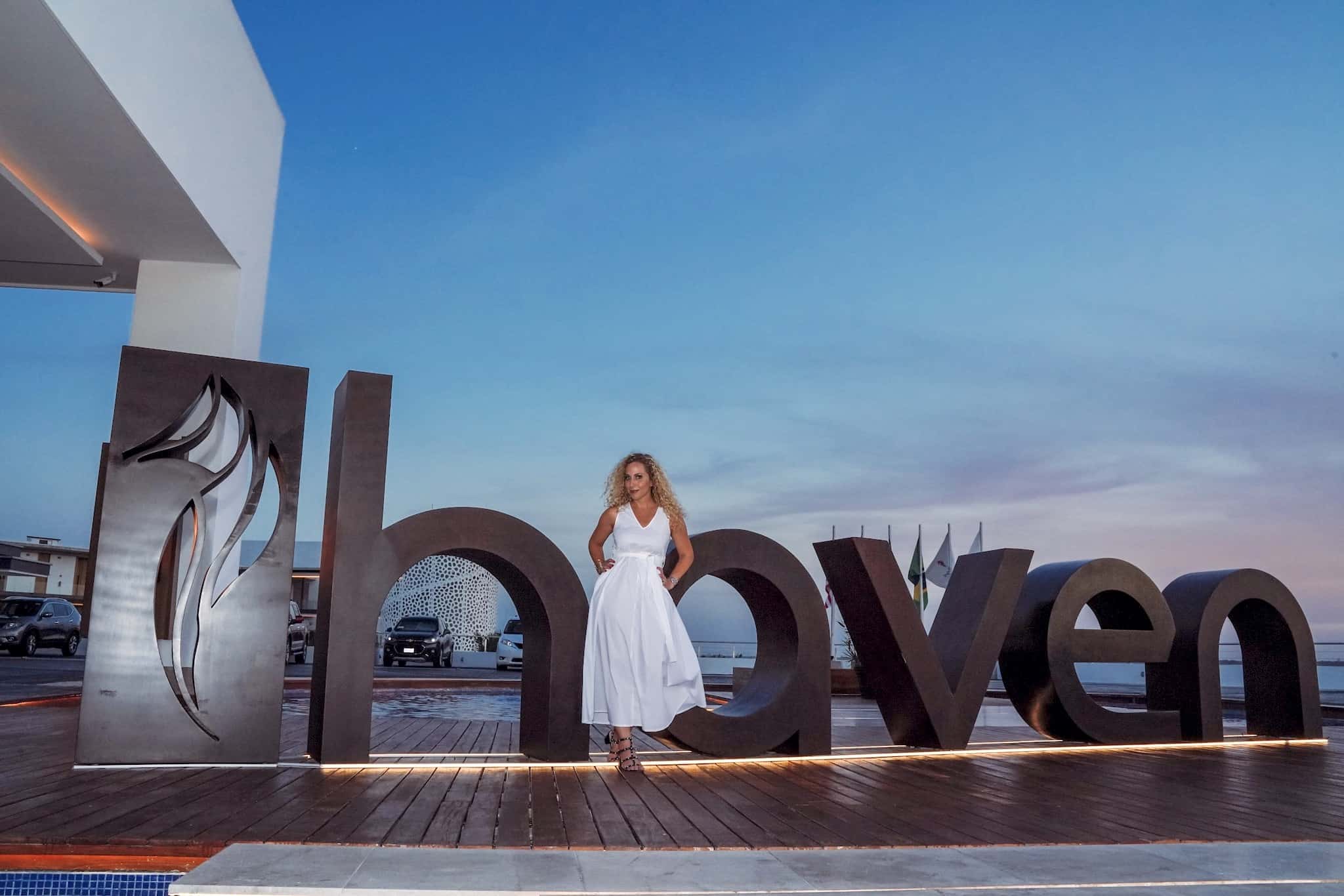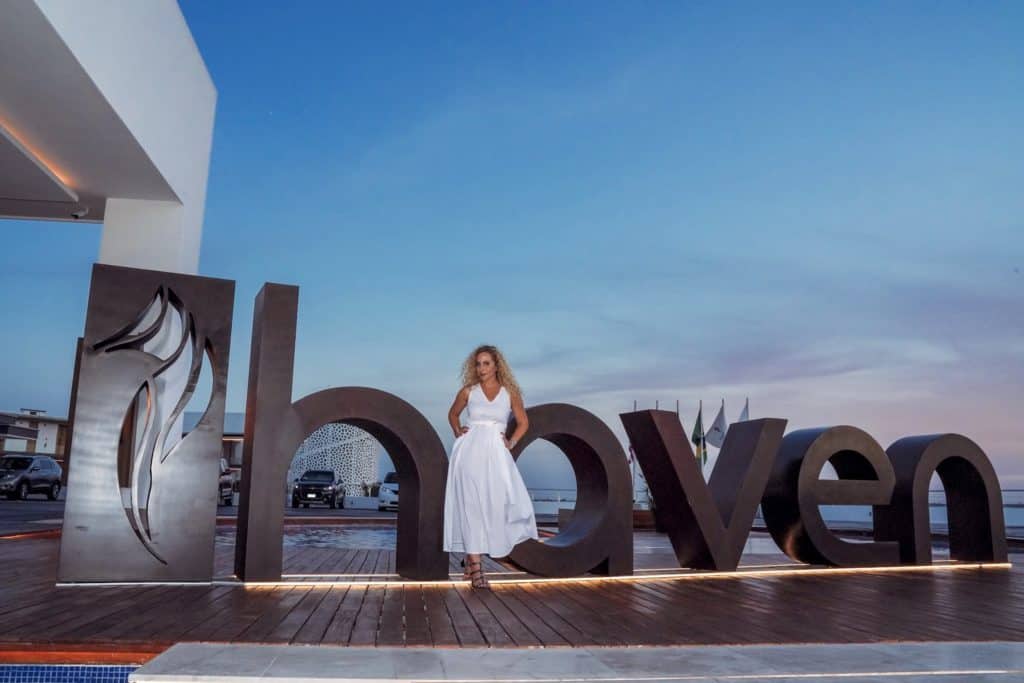 The adults-only Haven Riviera Cancun currently offers 333 rooms, and all ground floor suites come with their own swimming pools. Depending on the type of room you book, you may get pool view, garden view or the stunning beachfront view. All rooms are suites, so they're quite big, have a sitting area, Nespresso coffee machine and terrace. Bathrooms are modern, luxurious, and come with locally sourced toiletries.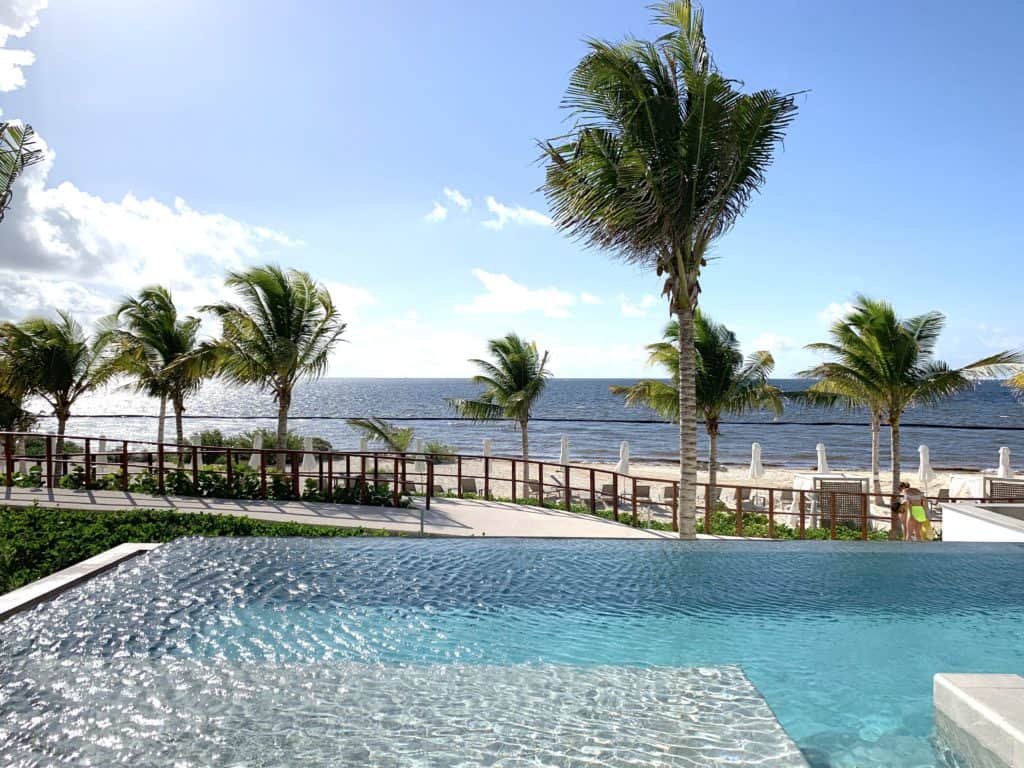 Only guests staying at the Serenity Club level have guaranteed oceanviews, along with other perks such as butler service, daily hydrotherapy at the spa (worth the upgrade in itself!), personalized mini-bar and access to a dedicated lounge, restaurant and the Serenity pool. Pro tip: if you want more peace and quiet, stay away from the main pool area. Room 4010, for is great if you want to be close to the action but that means you are literally next to the main pool and its DJ.  If you prefer a centrally located room that is quieter, 4001 is right next to the Serenity pool and Mistral Snack Bar, so it's a great choice.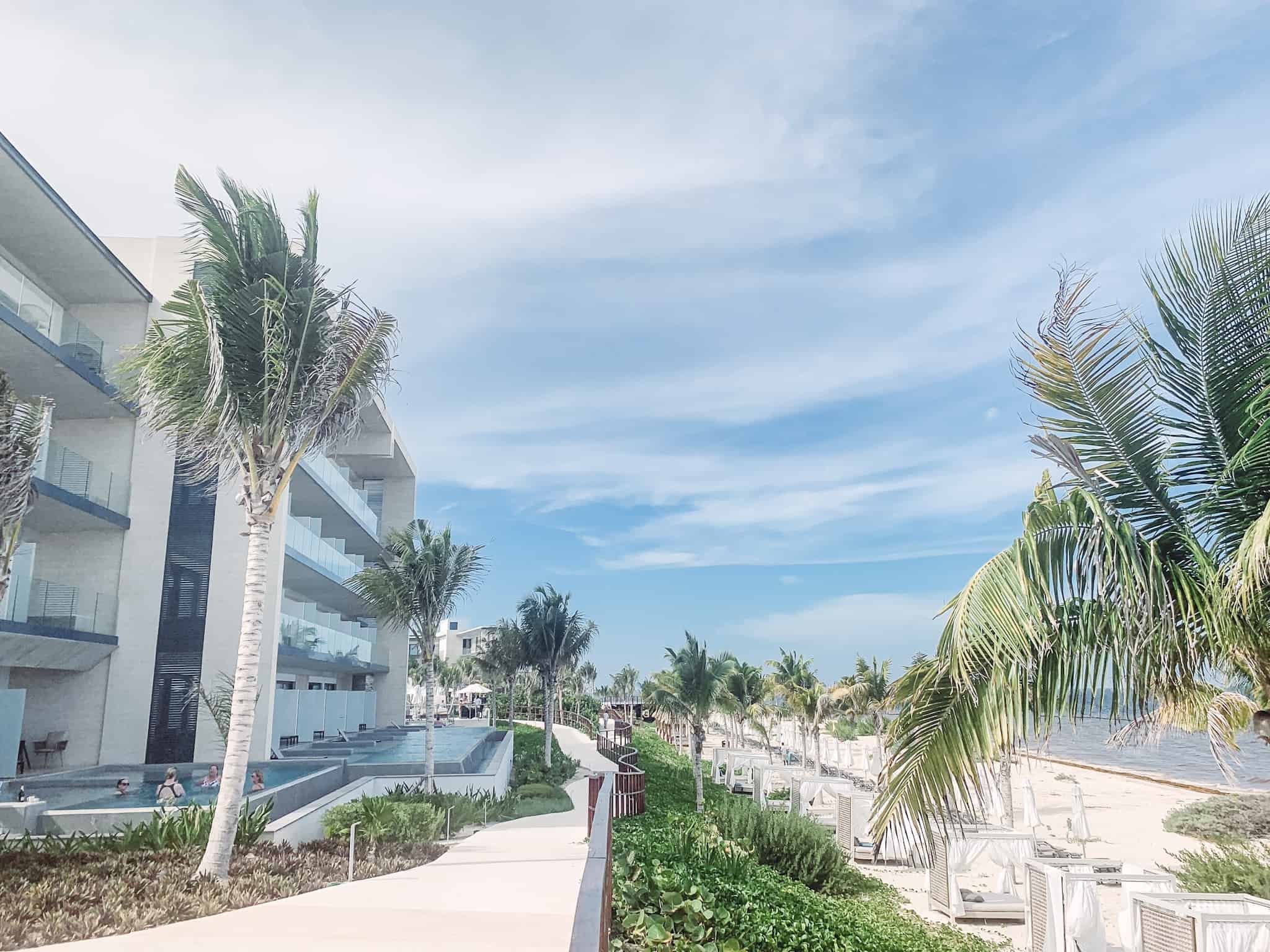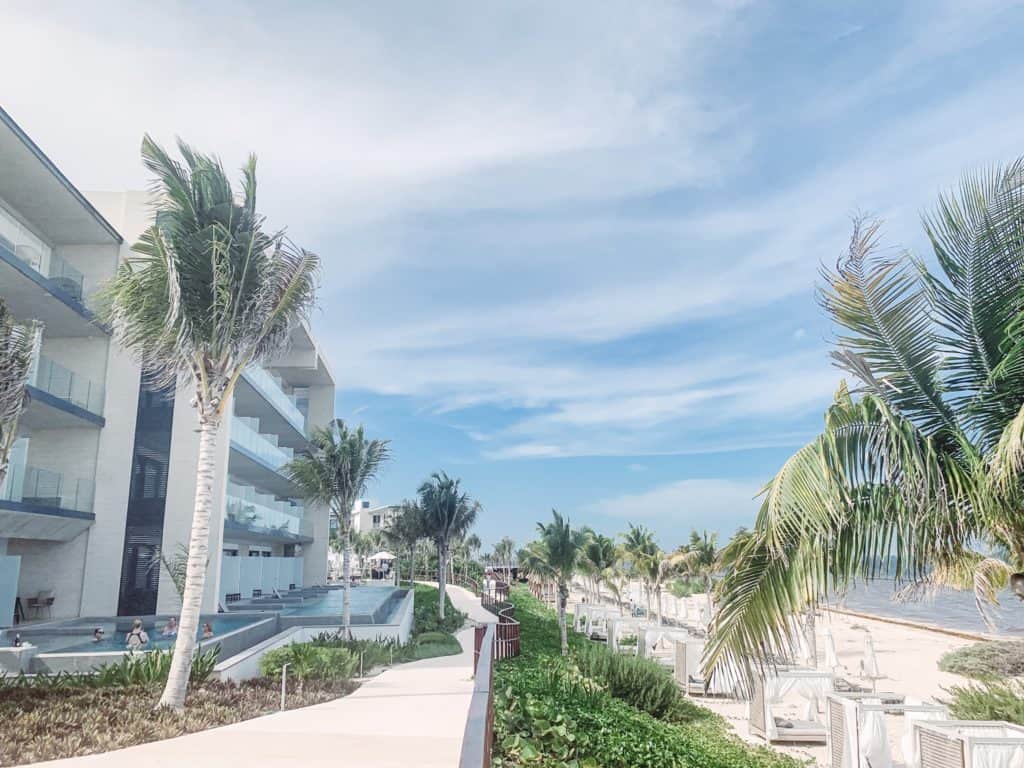 If you are not staying in a swim out (ground floor) room, don't worry! All the other rooms, Serenity Club or not, have their own private jacuzzi in the outside terrace. This is a better option for those seeking privacy. Especially if you don't want to run into the stranger next door while swimming in the semi private pool. Honestly, all the rooms are wonderful, something I loved about this resort.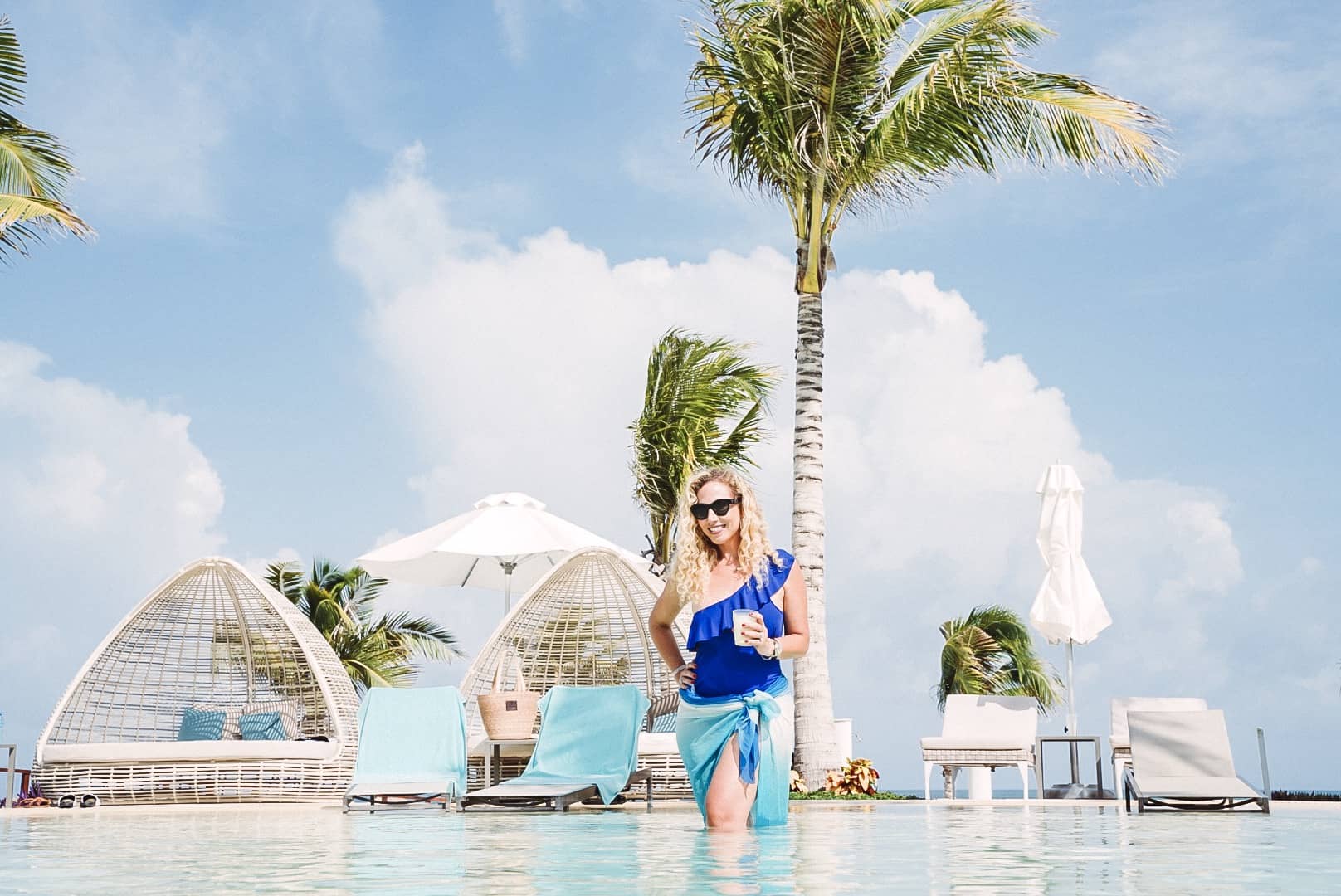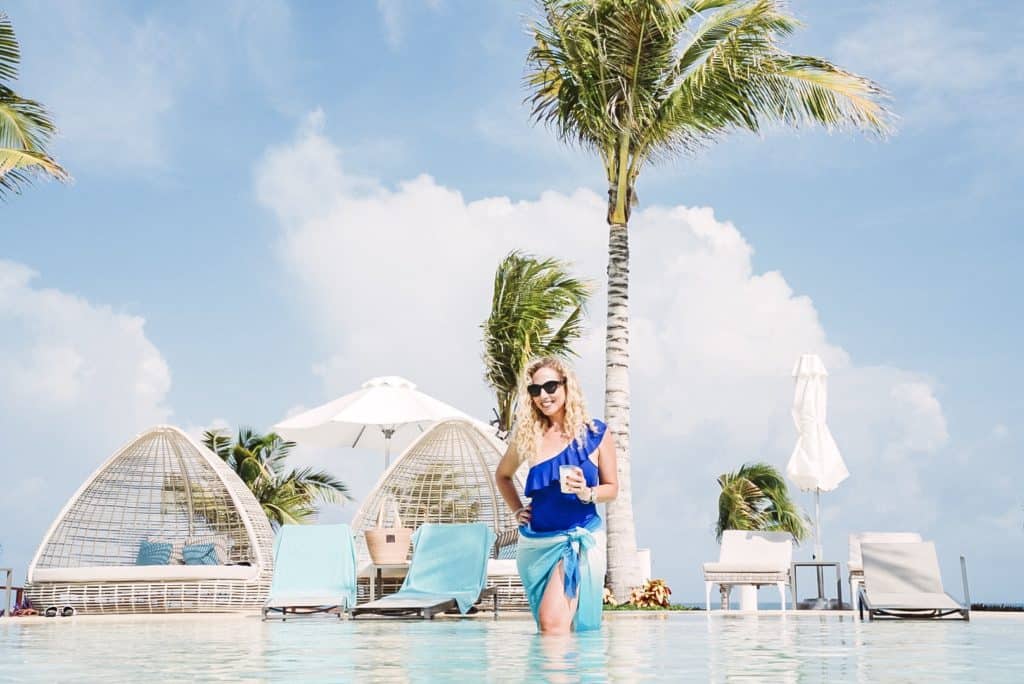 Something else that I absolutely loved? The pool and beach cabanas are first come, first served. They do NOT require reservations. They are included in your vacation and are the perfect way to relax. Other resorts will charge ridiculous prices for cabanas so this is fabulous.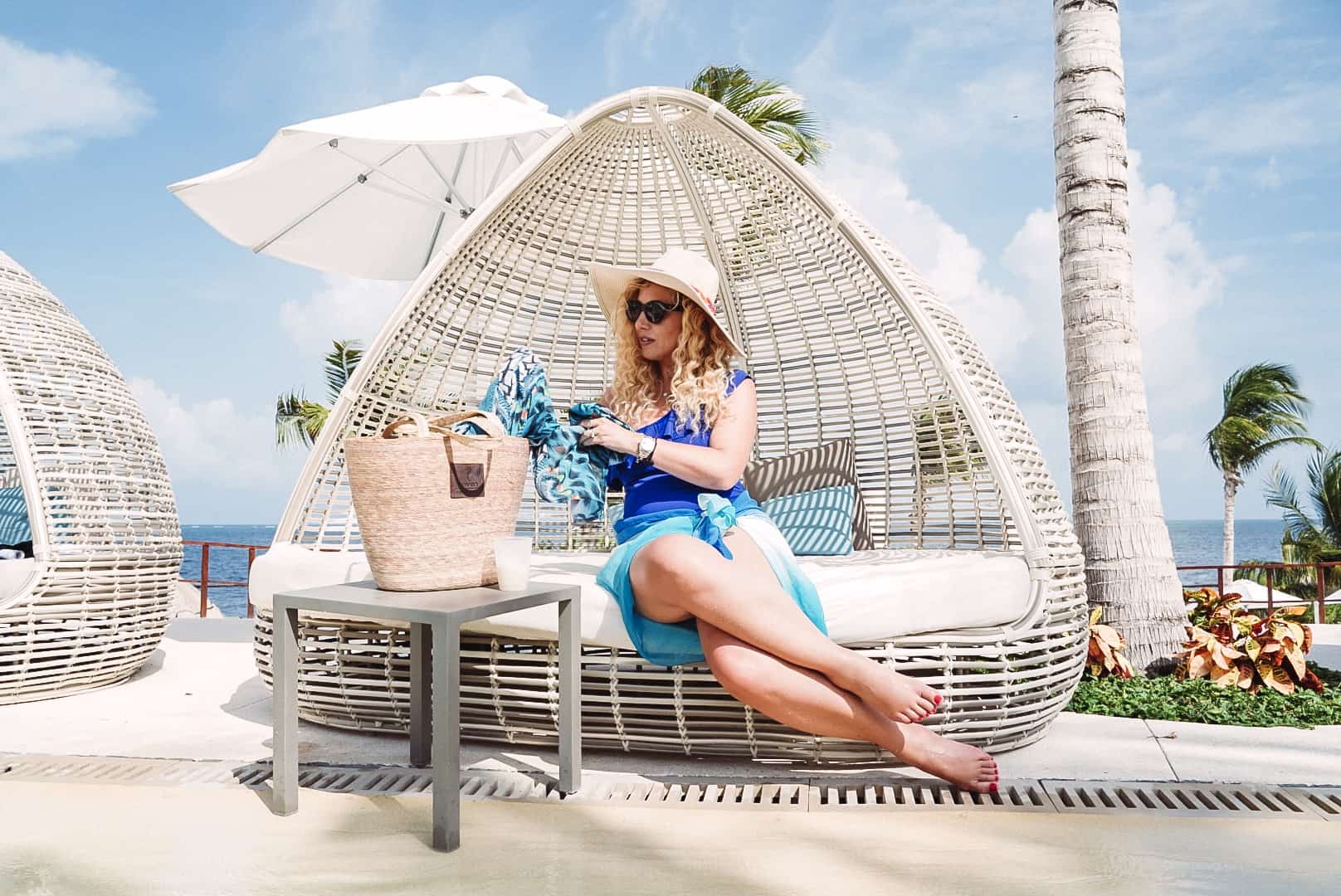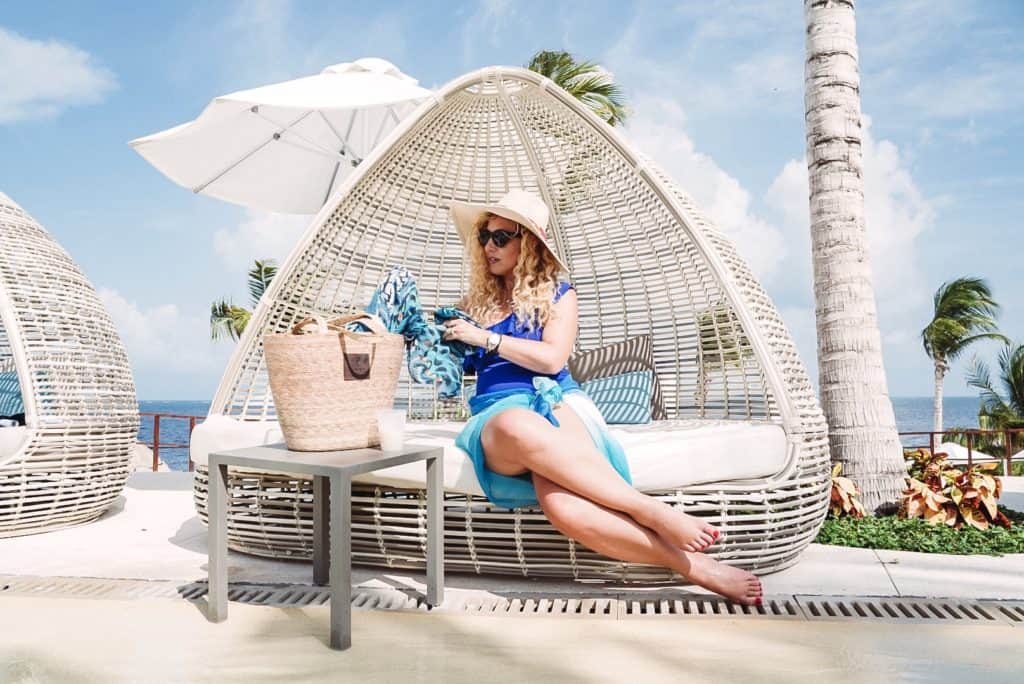 How is the food at Haven Riviera Cancun Resort?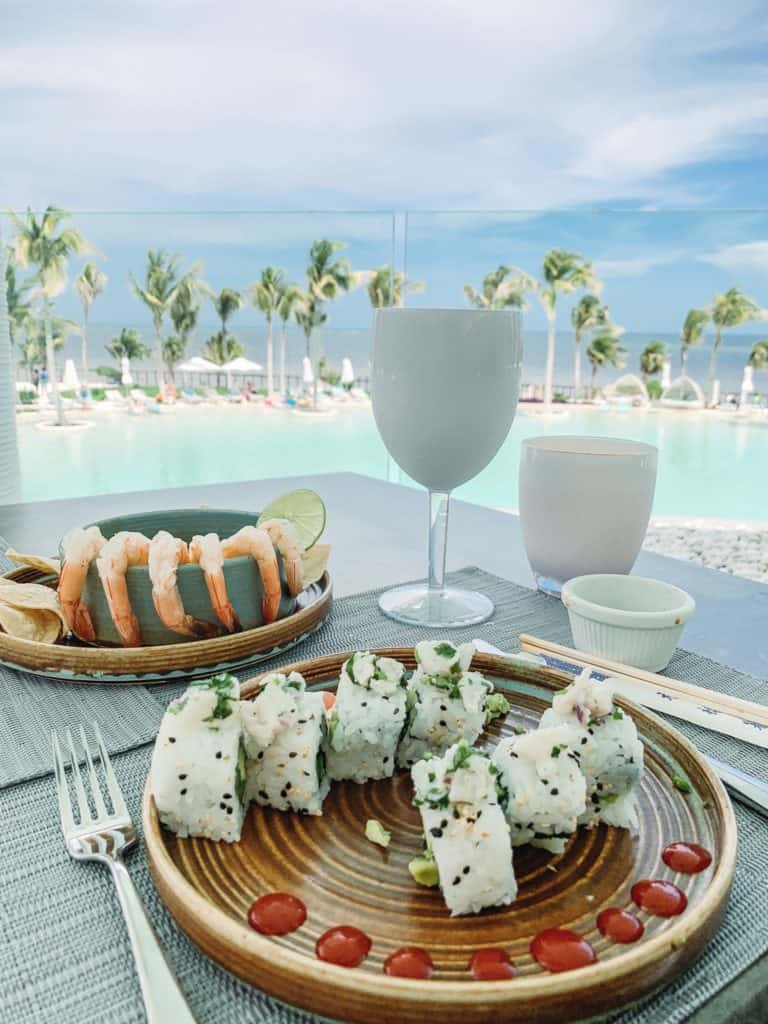 One of Haven's strong points is its food. You really forget you're at an all-inclusive resort when it comes to your meals. It has 4 different restaurants for dinner, from Asian Fusion to Mexican , Mediterranean to seafood. My favorite was Agua Bendita, an excellent Mexican steakhouse that offers something for everybody. The rib-eye was fantastic, as were the traditional Mexican side dishes and appetizers.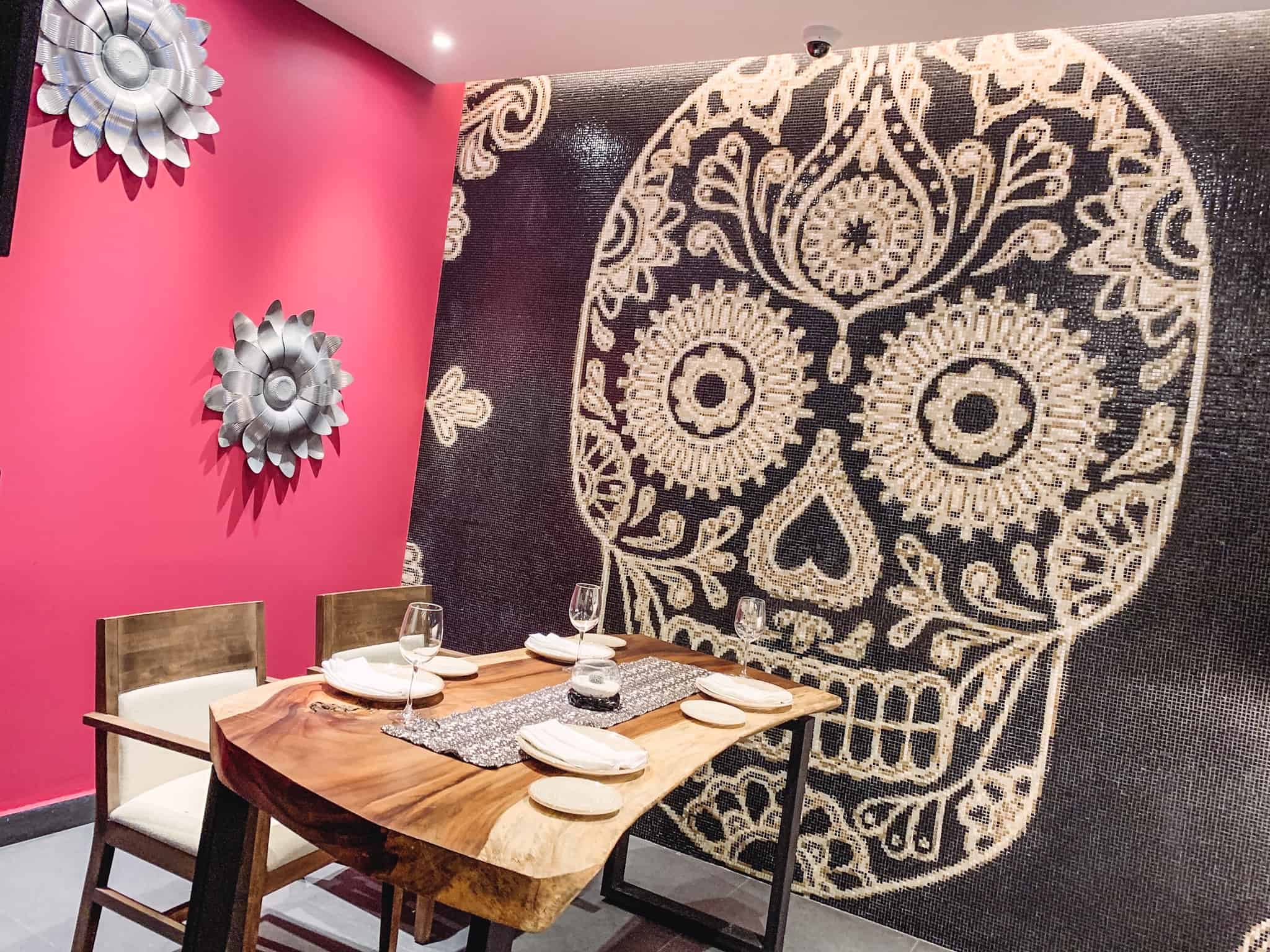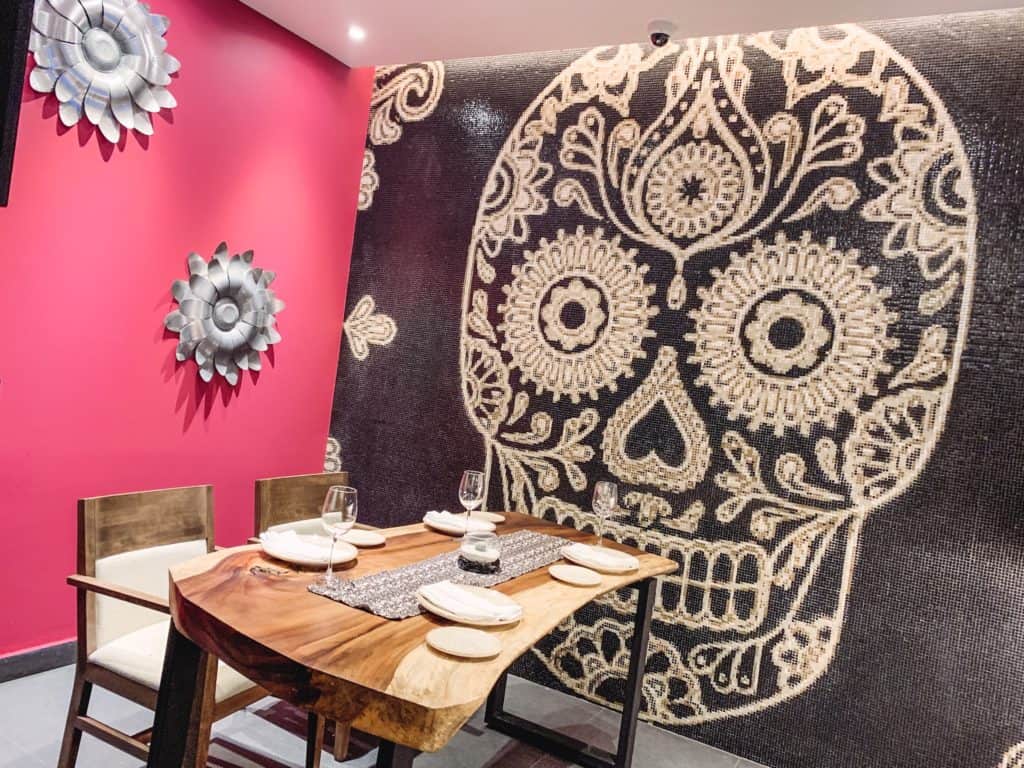 Make sure to make dining reservations as soon as you book your vacation, especially during peak seasons. The restaurants are a nice size but more intimate than other all-inclusives, so the most popular times might fill quickly.
Drinks and cocktails are included, but the house selection for wines is limited. If you're a wine drinker, be prepared to pay a surcharge for the better bottles. The house Sparkling Wine and Cabernet were okay. 
Serenity Club guests also have access to Vistas for breakfast and lunch. Overlooking the beautiful round Serenity Pool, this table service restaurant not only provides great views, but tasty food. It has an eclectic lunch menu, including sushi (try the Ceviche Roll; I preferred it without cream cheese), seafood, burgers, and tacos. You read that right: you can get sushi AND tacos for lunch! It was my favorite spot during the day for both lunch and a-la-carte breakfast.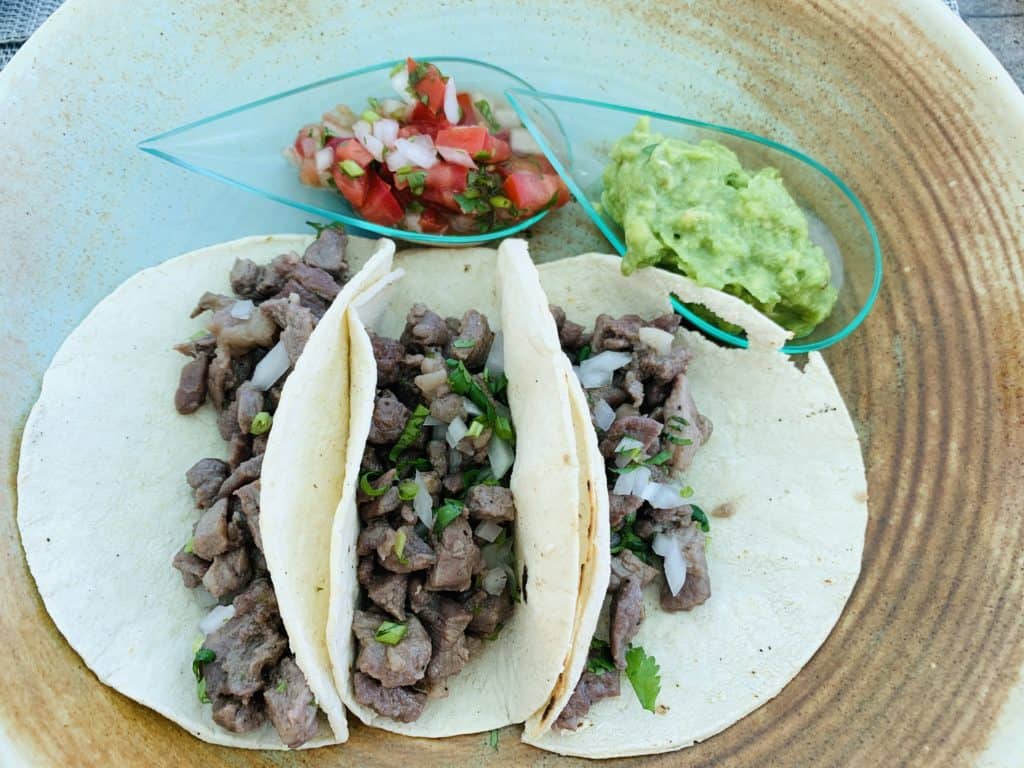 If you're a buffet fan, Haven offers the Marketplace for an impressive breakfast. It has stations for freshly prepared omelettes, pancakes and smoothies plus all the other traditional charcuterie, pastries and baked goods. For lunch, Vora offers a varied buffet right next to the main pool. If you prefer a burger close to the beach, go to Mistral, right by the Serenity Pool.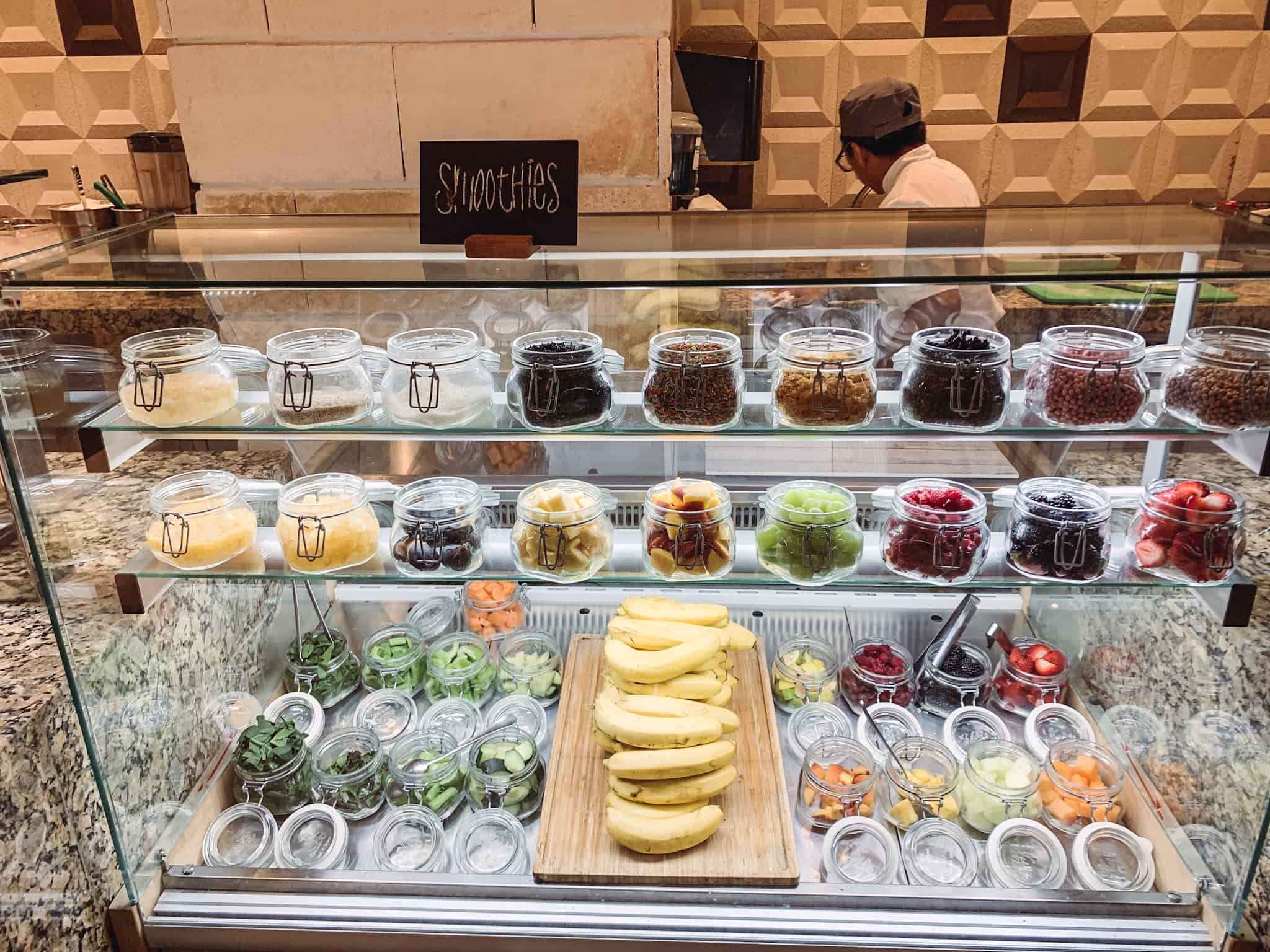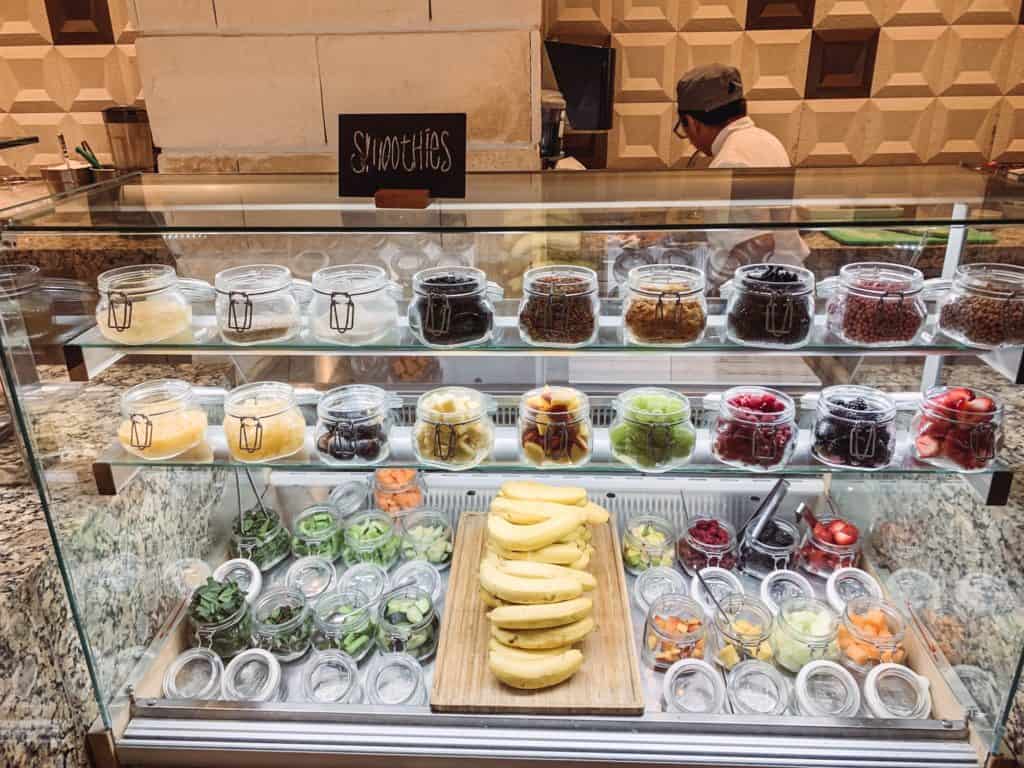 What about the drinks? The drinks at Haven were quite good. There are also non-alcoholic versions and bartenders are always willing to customize your beverage. I highly recommend you go to the Limes lounge in the evening or after dinner, because the selection is impressive. The mixologists will even create a drink for you on the spot after asking what you like.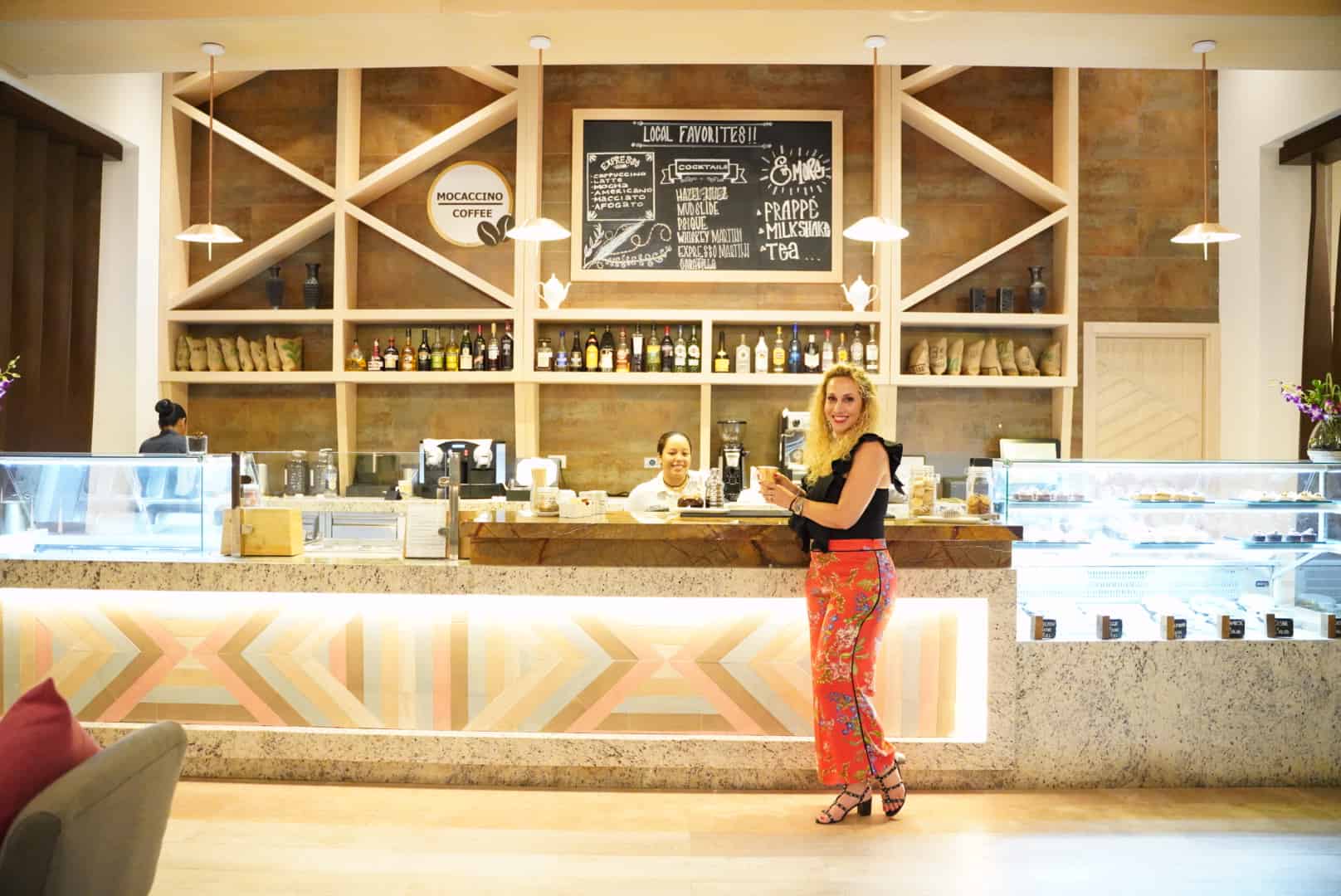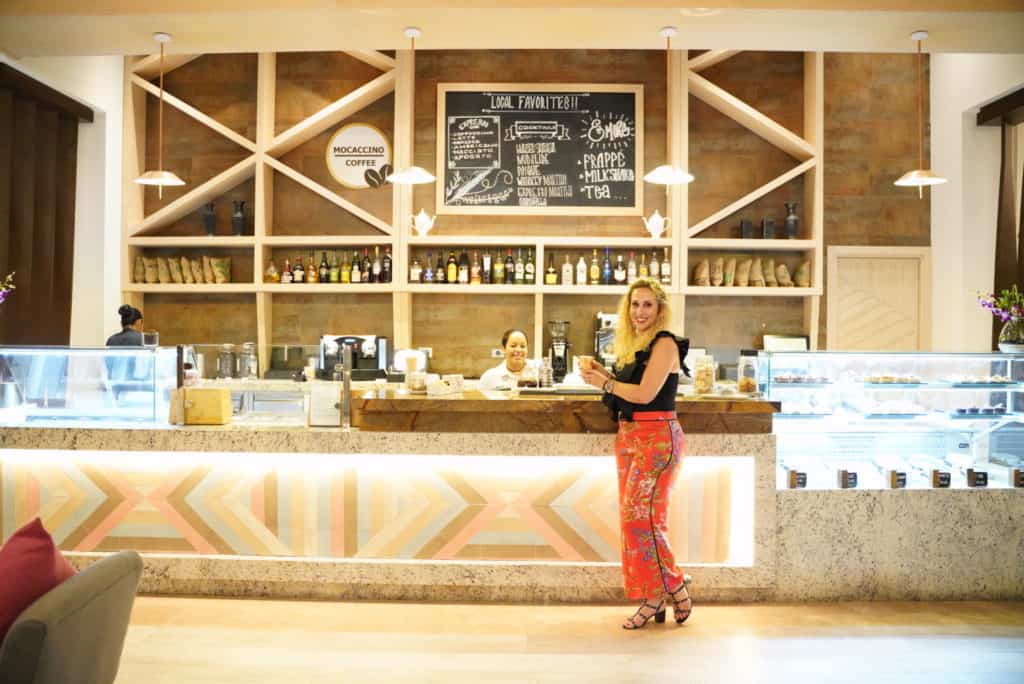 Let's not forget coffee. Moccachino right by the lobby offers made-to-order coffee drinks, from espressos to Irish coffee or other concotions with liquors. It also has pastries, sushi and salads to go in case you want a quick bite. If you're in the mood for ice cream, this is the place to get one. They even had non-dairy ice cream.
Escape from stress at Haven's Spa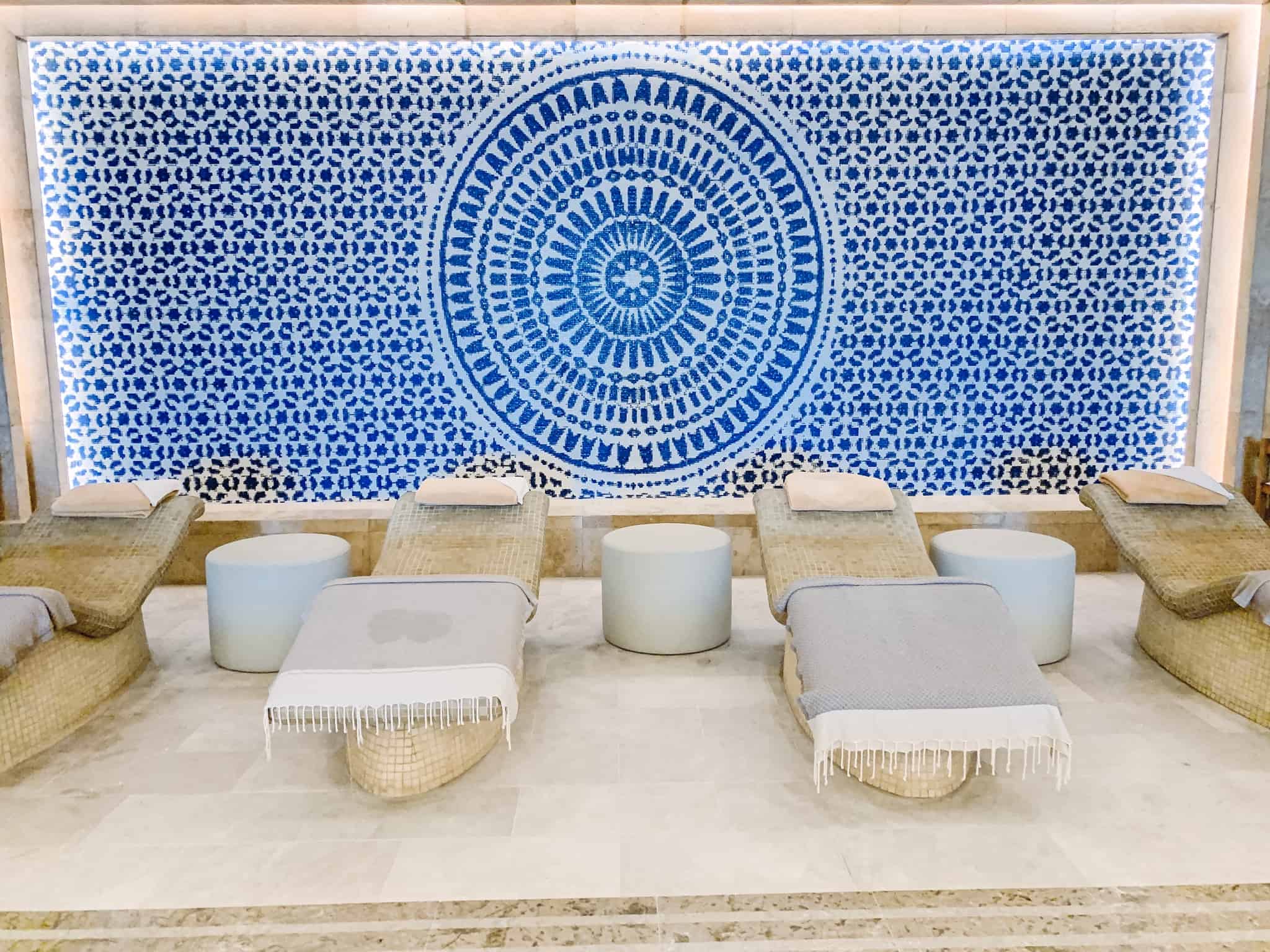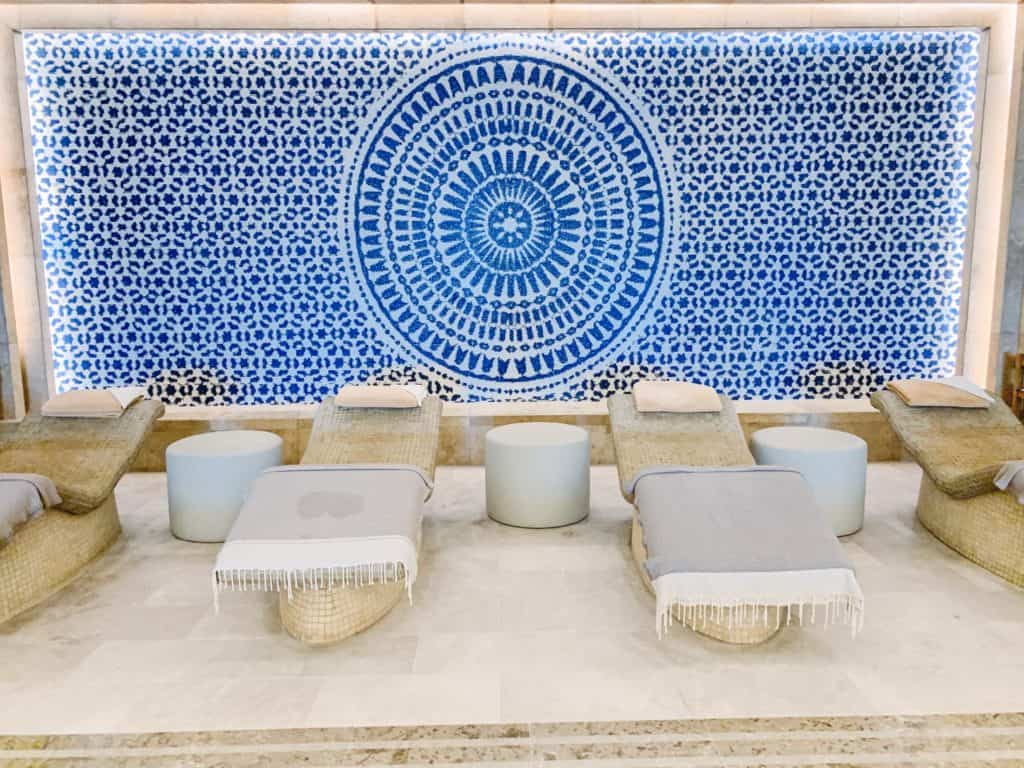 One of my other favorite places at Haven was the spa. Decorated with a Moroccan touch, the hydrotherapy circuit will renew and reenergize you. The 45 minute journey starts with a brief head and shoulder massage, and then you alternate between showers, pressurized jets, sauna, and steam room to improve your circulation. After you complete your hydrotherapy I recommend you try the green chlorophyl water made with mint and aloe. It sounds weird but was very pleasant and reportedly has many digestive benefits. Of course you can always opt for filtered water or the juice of the day.
Massages and facials are extra, but worth the cost if you enjoy those treatments. I tried two types of massages: aromatherapy and hot stone. I thoroughly enjoyed both but my favorite was the aromatherapy massage. It was so relaxing! Just make sure you specify whether you prefer a male or female therapist when you book your massage.
If you'll be enjoying the hydrotherapy circuit, make sure you go with your swimsuit and bring a change of clothes. This is especially important if you do a spa treatment later: the last thing you want is to stay in a wet swimsuit!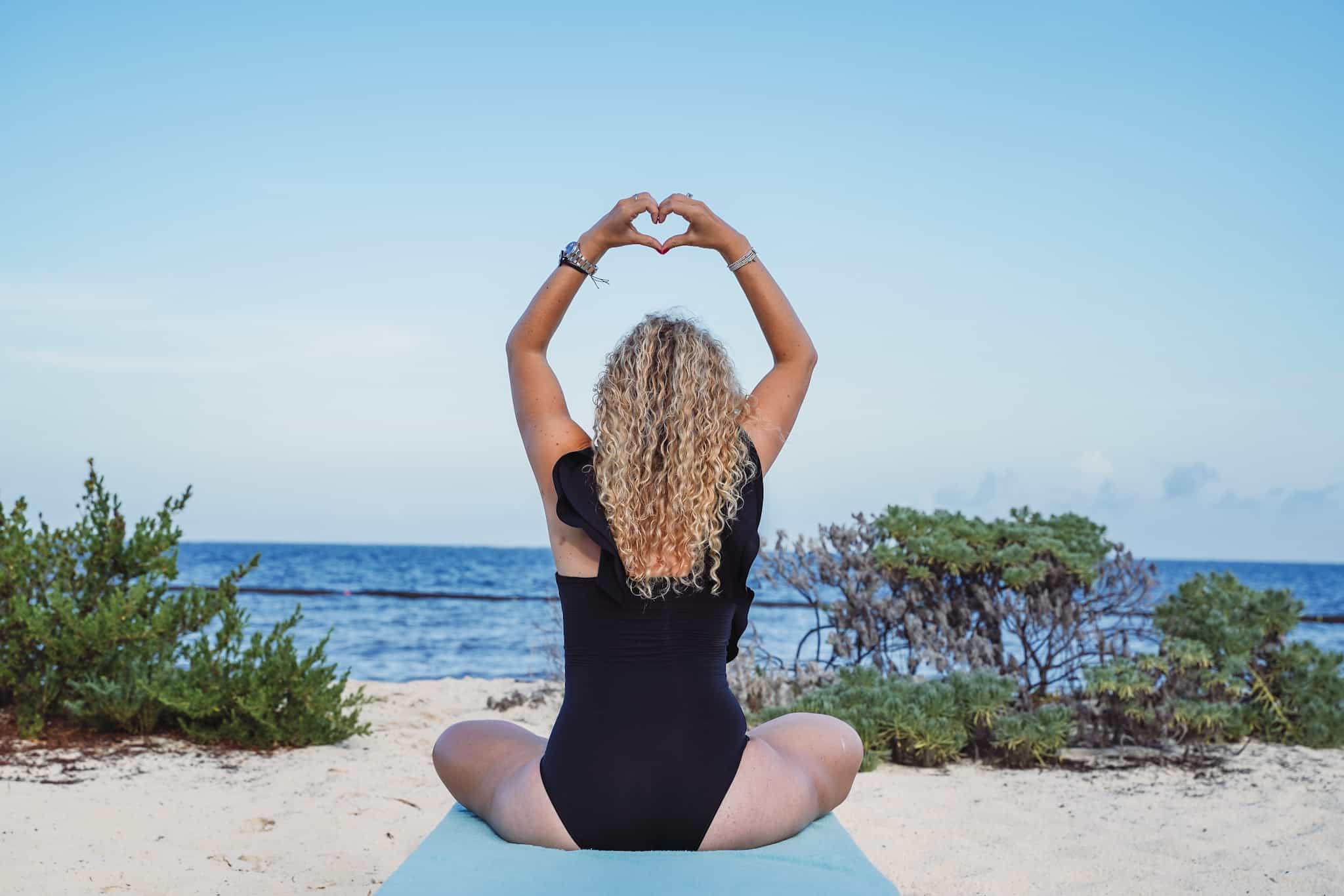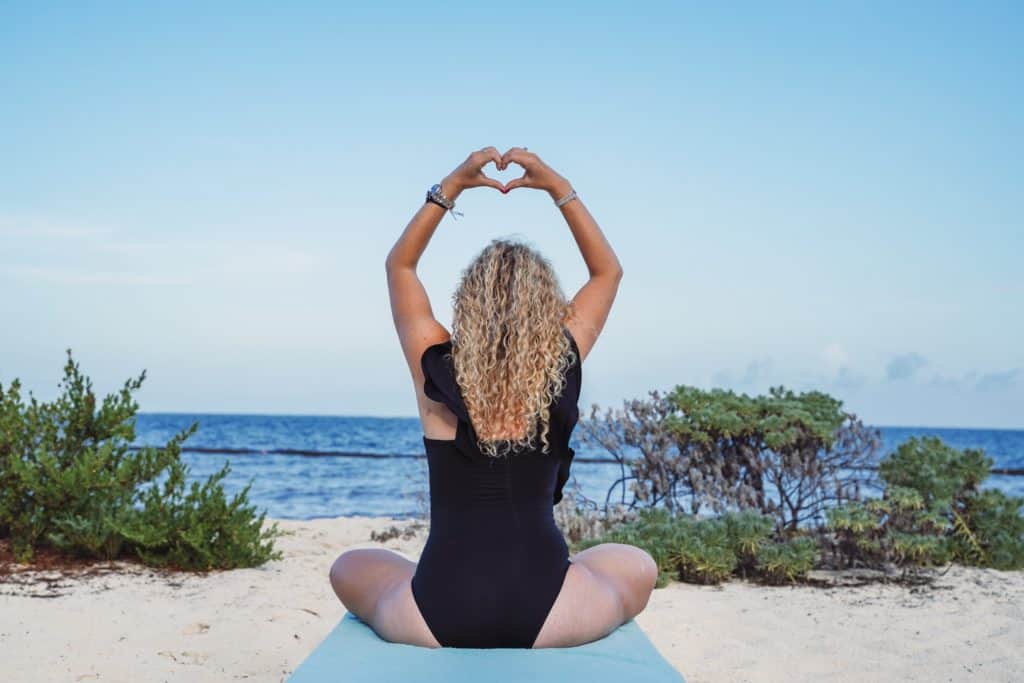 Whether you go for a solo vacation, couples getaway or with friends, be prepared to not want to return to real life. Haven is a beautiful property where you won't go hungry or thirsty. Plus, the hydrotherapy can be quite addictive. I can't wait to go back.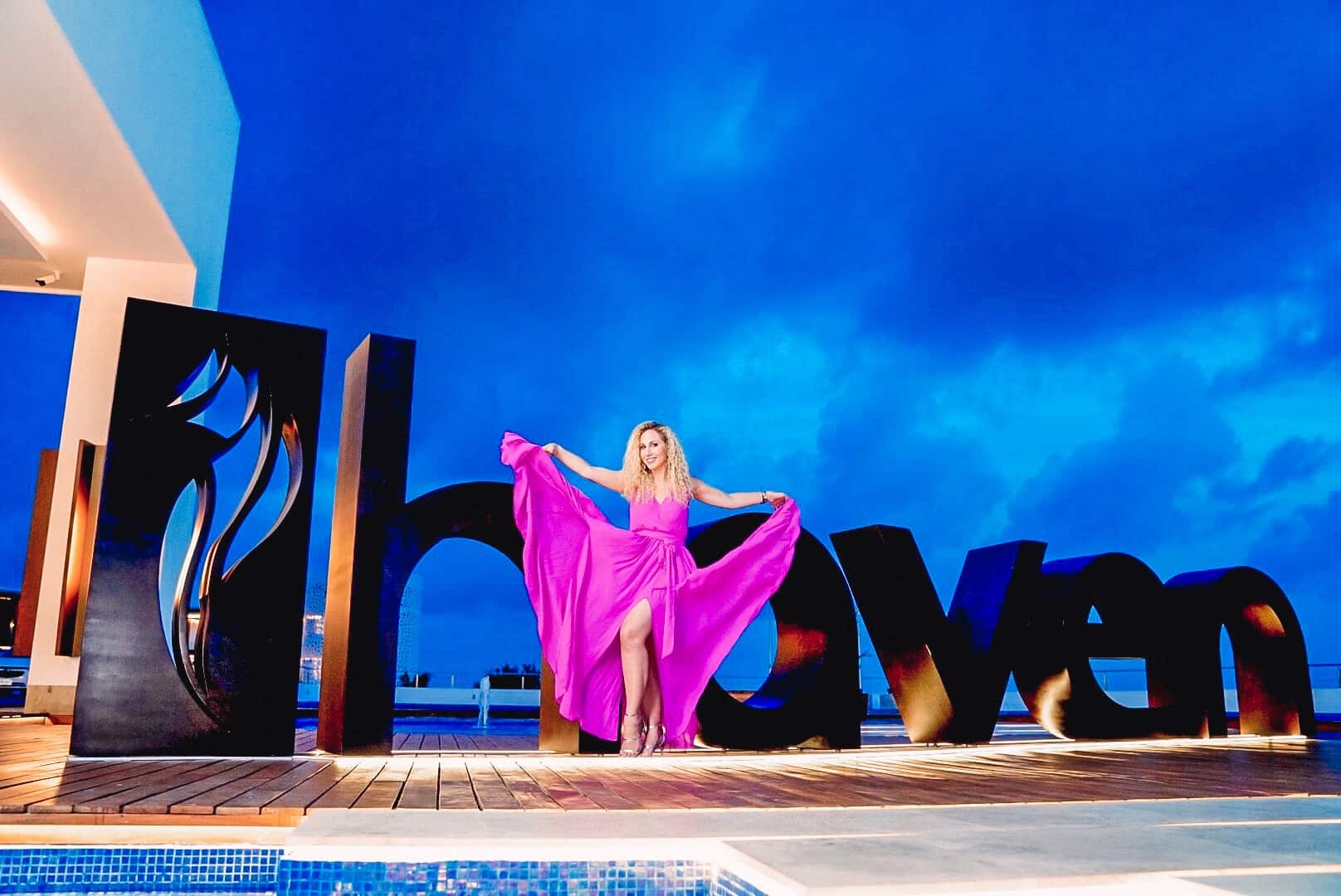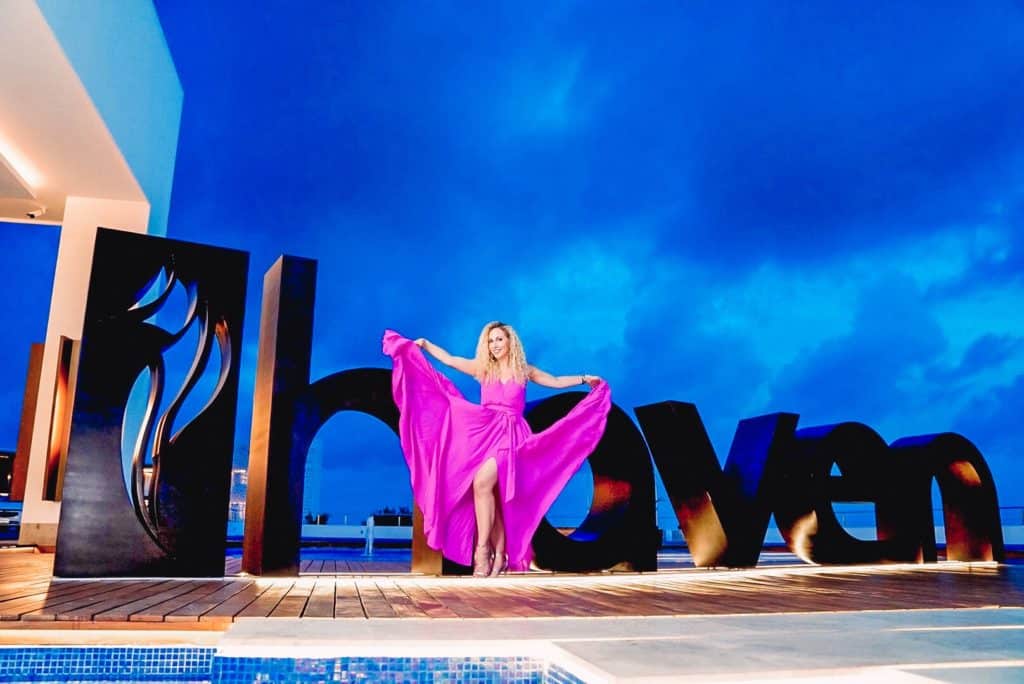 Let me know if you end up booking this adults only all inclusive resort! For more information, make sure to check out Haven's website.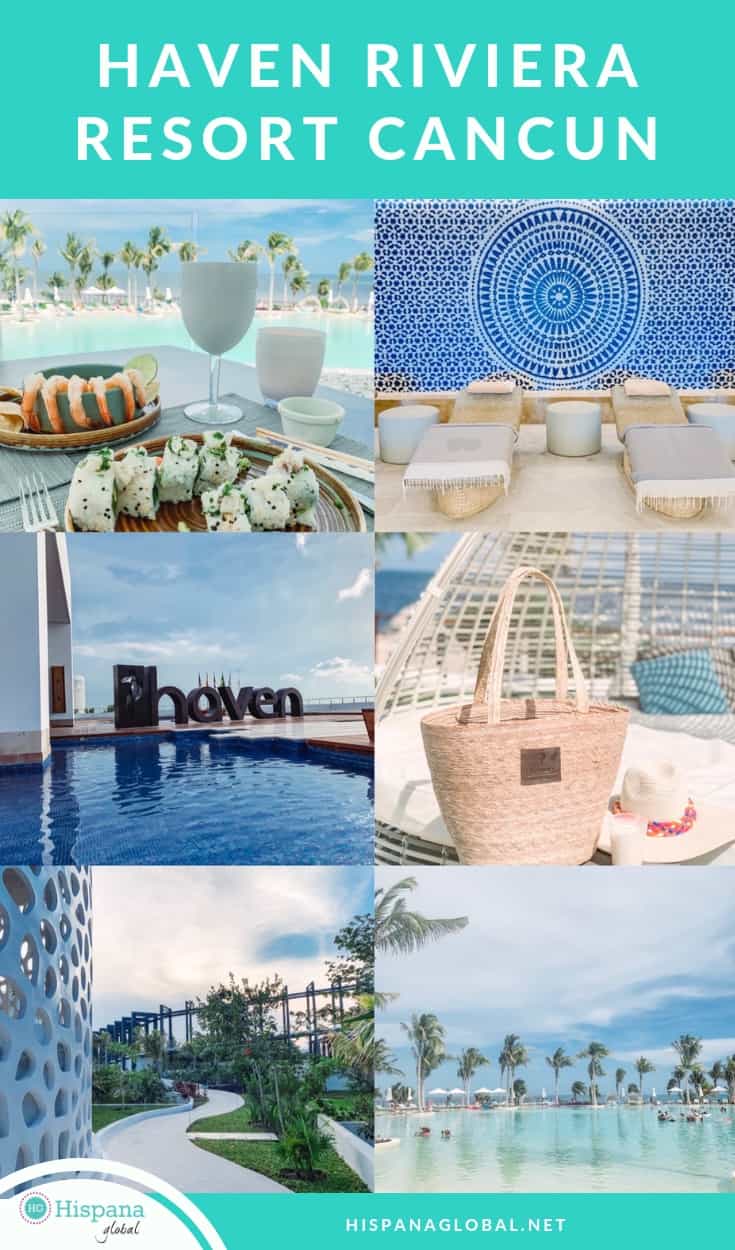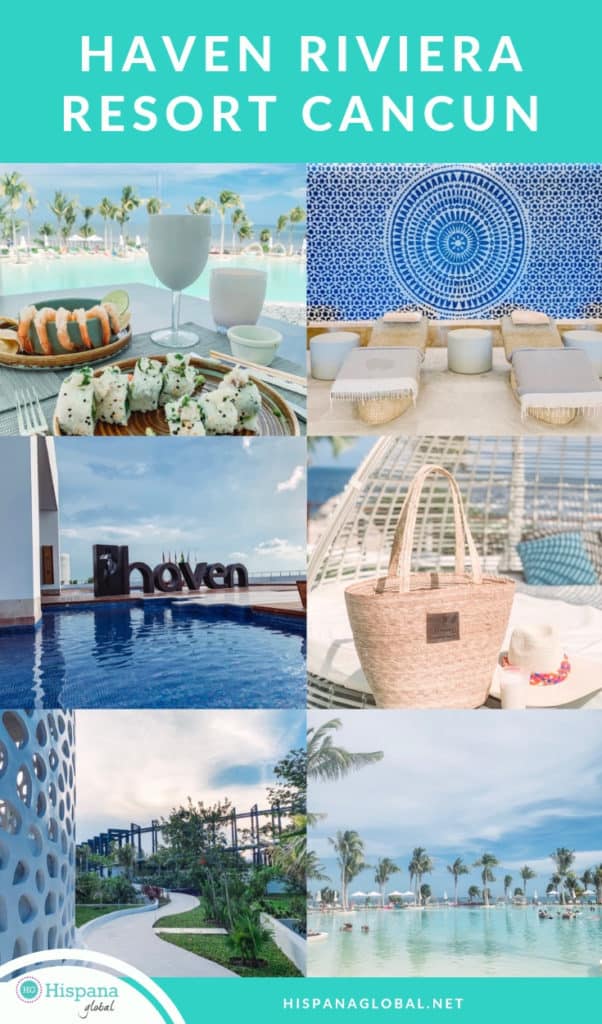 More travel posts
Special thanks to Haven Riviera Cancun Resort and Spa for inviting me to experience the resort for myself. All opinions are my own.
Photos: Kike Flores and Jeannette Kaplun.