New York City: 5 fun, free things to do with your kids this summer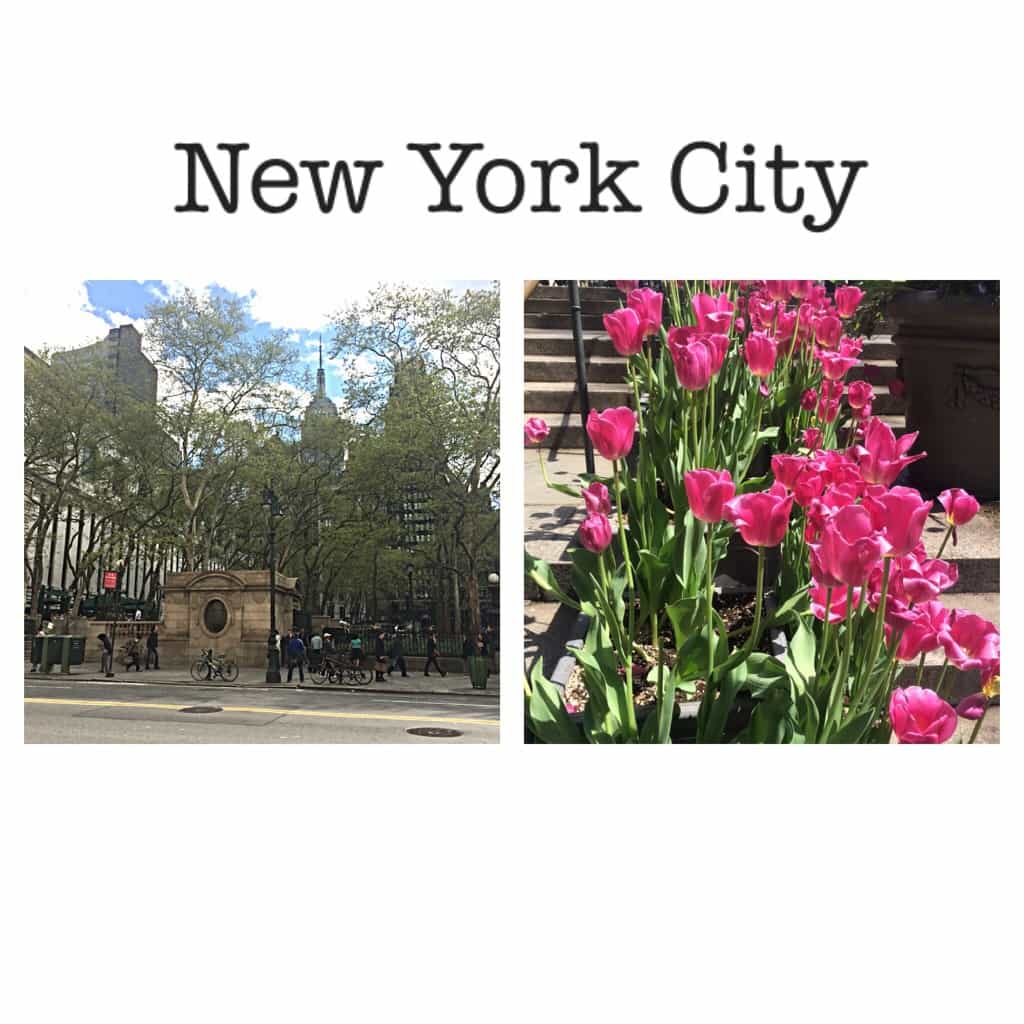 Visiting New York City with kids can get expensive… Luckily, there are things you can do for free! The most obvious one is probably strolling in Central Park, enjoying the playgrounds, photo ops, lake views, musicians and other entertainers. Just carry change for tips, and also: don't eat in the park. You will end up spending big bucks and it's not that great!
In addition to strolling along Central Park, here are 5 more free things you can do with your kids if you come to NYC this summer!
Visit Governors' Island –  Governors' Island is just a short ferry ride away from downtown Manhattan. It's a great place to spend the afternoon! There are bike paths, picnic areas, play areas and even hammocks. Kids under 12 ride the ferry free, (and some times are free for adults as well, otherwise it is $2 per adult.)
 Catch a flick on the Hudson: In July and August, River Flicks at Hudson River Park hosts Family Fridays. Admission is free—but get there early to get a good seat! Just bring a blanket and snacks. This year's repertoire offers great movies from the classics, like "The Wizard of Oz" to more recent movies like "Cloudy with a Chance of Meatballs 2."
Ride the Staten Island Ferry – Want to catch a glimpse of the Statue of Liberty but don't want to a) pay for a ferry and b) deal with long lines and crowds? You can catch a ride on the Staten Island Ferry for free and you will have a great view of Lady Liberty! It is also a great opportunity for pics of the NY Skyline. Your kids will be thrilled. (Your wallet will be, too.)
Visit Union Square Park:  Union Square Park is a great place to go for a couple of hours. There's a great newly renovated playground, bathrooms and it is centrally located on 14th Street, near shops and great eats. There is also a year round Greenmarket four days a week. Walk around the park, discover the fresh produce (everything from artisanal cheese, local fruit, flowers, and even meat!) Kids can explore with all their senses. The park also has wonderful statues of great men like Gandhi and Lincoln, which are great learning opportunities for older kids. In December, Union Square also hosts a wonderful holiday market.
Enjoy Kids' Programming at Madison Square Park: Enjoy free kids' concerts, exploration  and art projects next to the Flatiron building.  The lineup is great, and there is something for all ages. The concerts will run from June 10-August 7th, on Tuesday and Thursday mornings.  Madison Square Park also has a great playground, and a Shake Shack on the premises. There are also exhibits that change periodically that are sure to spur your child's imagination, and chairs and table where you can enjoy a cup of coffee and read the paper, while your kids play.
Have other great tips for freebies in NYC? Share them below!
Diana Limongi-Gabriele is a Latina New Yorker with proud Ecuadorian roots, married to a Frenchman. She is mommy to Enzo, a French/Hispanic/European/American (one day trilingual) 23 month old boy. She and her husband are committed to raising@babyenzog in a multi-lingual, multicultural world. She works hard juggling a full-time job, motherhood, family, grad school and most recently, her blog, LadydeeLG,   where she writes about issues she is passionate about. You can also follow her on Twitter: @dianalimongi or on Facebook .