11 Cruise Tips To Help You Have The Best Vacation Ever
Planning a cruise vacation? Congrats! You'll have a great time. However, a bit of planning pays off, because a cruise vacation is different from other trips. After a week-long cruise aboard the Harmony of the Seas, and I realized how thankful I was that I followed these cruise tips had booked almost everything in advance.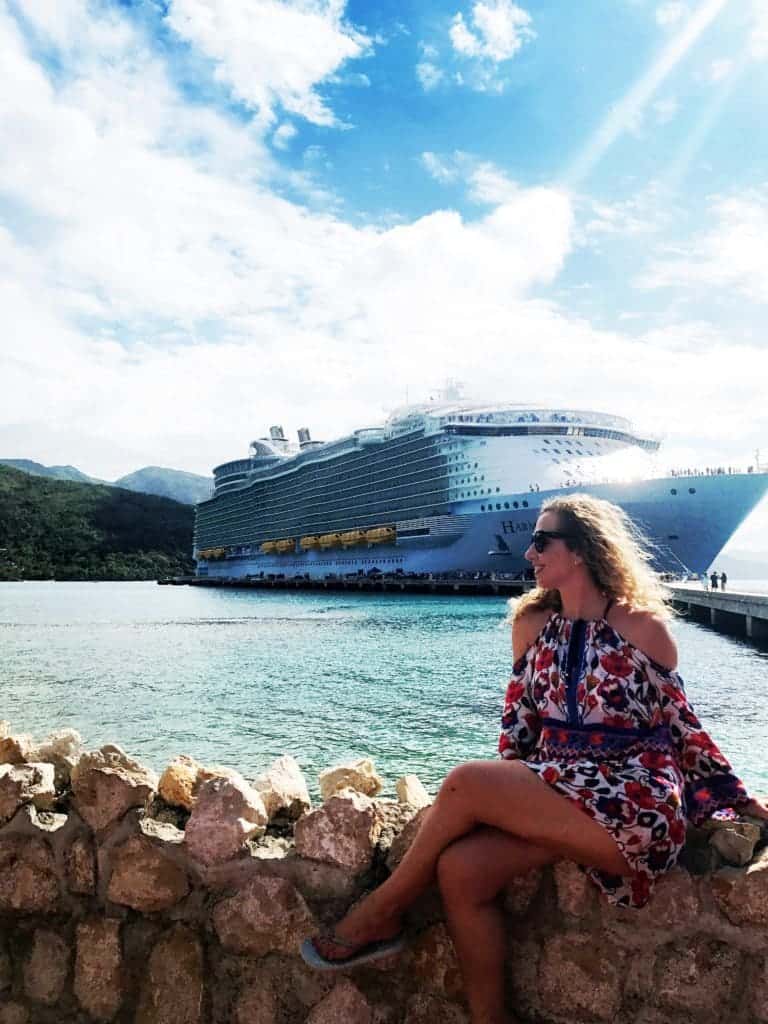 11 Cruise Tips To Help You Have The Best Vacation Ever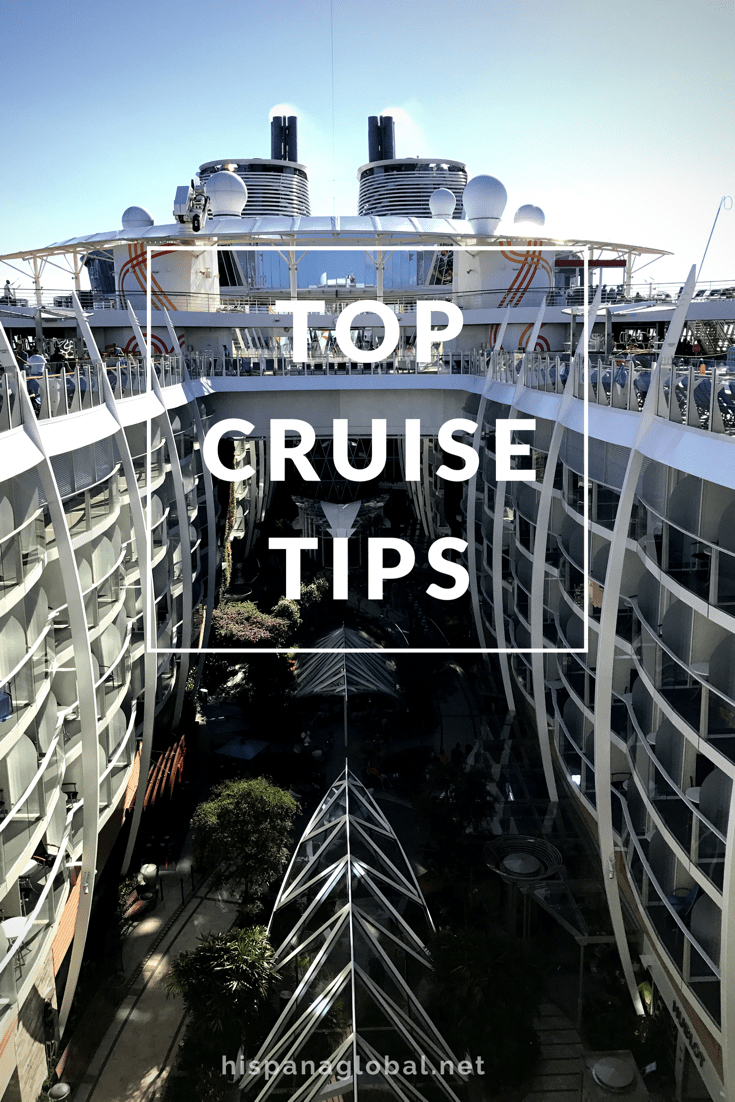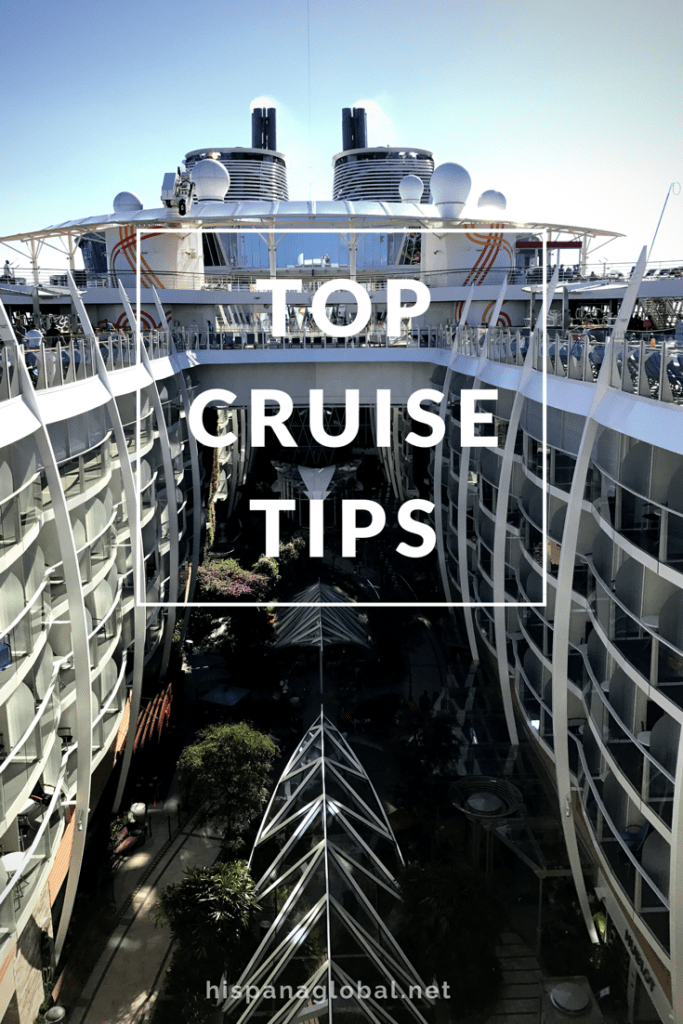 Pack a carry on bag even if you have a large suitcase. The night before debarkation, your luggage needs to be outside your cabin usually by 10 or 11 pm, so you will need an overnight bag for your pajamas, toiletries, medications and other essentials for the next day.
If you've been on the fence about Global Entry, and you do travel a lot, make sure to apply for it way in advance of your trip. It will save you so much time once you get back to the US. Keep in mind you will need to have your card with you once you disembark. You can also download the official US Customs app to expedite the process, but Global Entry is the fastest.
Book specialty dining reservations, onboard activities (even shows, if you can!), and shore excursions as early as possible. Once you pay your cruise deposit, check with your cruise line whether you can book what you want to do via their website. The most desirable times and activities get booked pretty quickly, especially on large ships.
When planning your vacation budget, take into account tips, drinks, and other extras. Unless you're in an ultra-luxury cruise line, you will spend a lot of money on these extra items. Even a few soft drinks and iced lattes can quickly add up!
Take cash with you. Even if you add tips to your final bill, singles come in handy to tip room service servers, to buy souvenirs on the islands or when you want to recognize outstanding service.
Don't rely on your ship's wifi. Even if you're willing to pay costly internet access, it tends to be slow. Consider purchasing an international data plan so you can access your email when you visit the ports in your itinerary.
Set your phone to airplane mode as soon as you sail away. You can still connect via wifi if you pay for it. Roaming charges are notoriously expensive. Before your vacation, check with your carrier on whether they offer any special roaming packages that work with Cellular at Sea. Depending on the length of your cruise and how much data you'll use, an international data plan might make more financial sense than paying for a wifi data package onboard.
Keep in mind staterooms and bathrooms are small. Pack light, use toiletry bags to keep everything organized or even take a shoe organizer you can hang and use to keep toiletries, socks, underwear, and small items neatly classified.
Unless you booked a suite, take your own toiletries, because many cruise companies will not provide body lotion, shampoo or conditioner anymore unless you have a premium room. If you wear shower caps, take your own.
Interior staterooms are pitch dark when you turn off the lights, so pack a night light.
Don't feel guilty if you don't go offshore in certain ports. Port days can be extremely fun on the ship because they are less crowded. Spas also offer special deals. Thrill-seekers also can enjoy their favorite activities without long lines. Make sure to read the cruise compass, program or daily newsletter to see which restaurants and activities are available.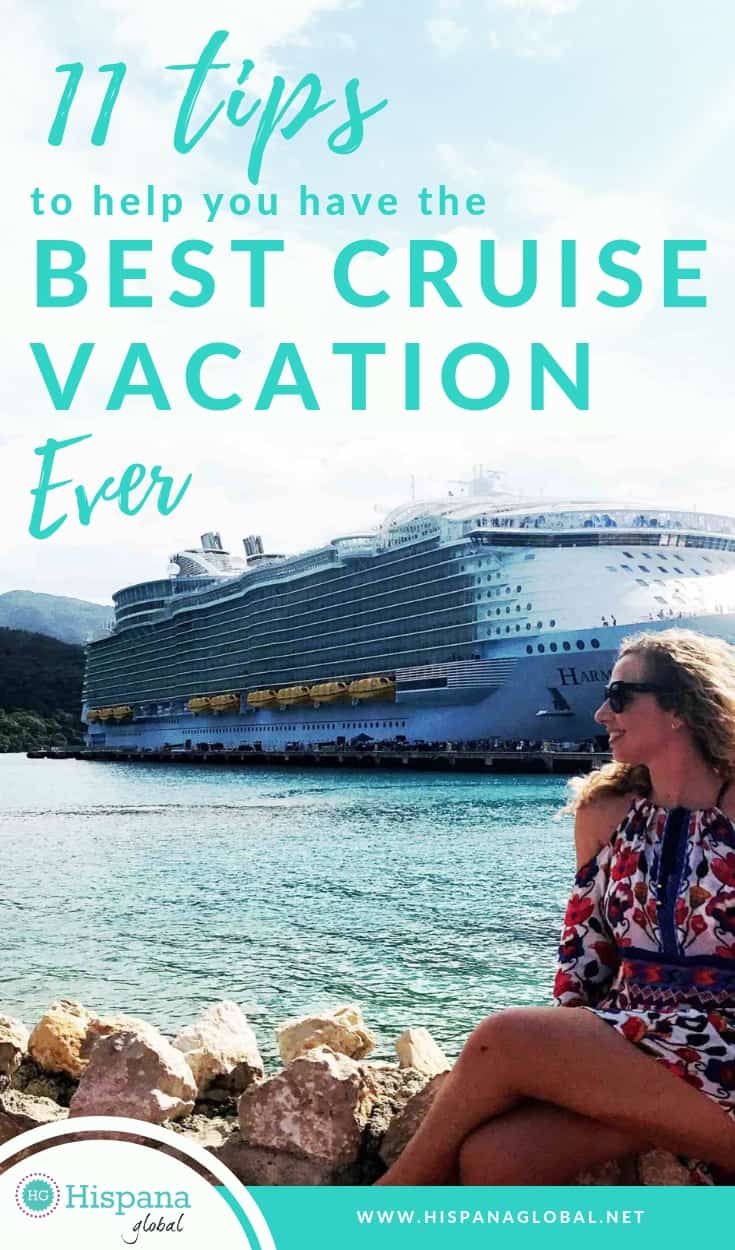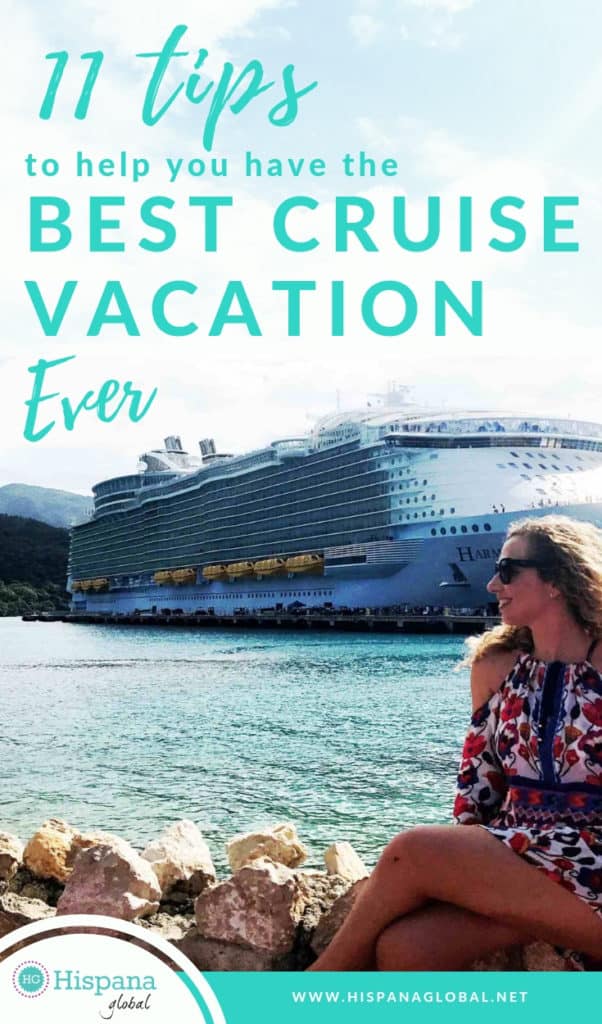 Let me know if you have any other cruise tips! I'd love to learn from your experience.