Tips To Enjoy A Day In Capri, The Blue Grotto And Anacapri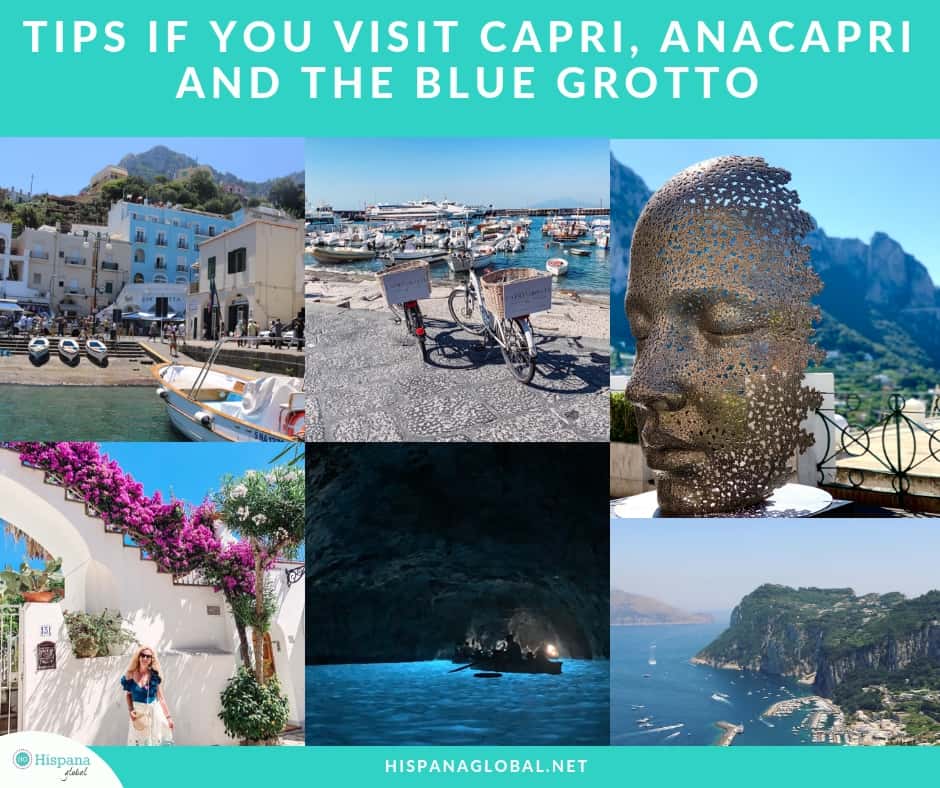 The island of Capri has been on my travel bucket list for quite some time, especially the famous Blue Grotto. Its beauty is legendary and tourists from Italy and all over the world travel to Capri just to see it for a few minutes.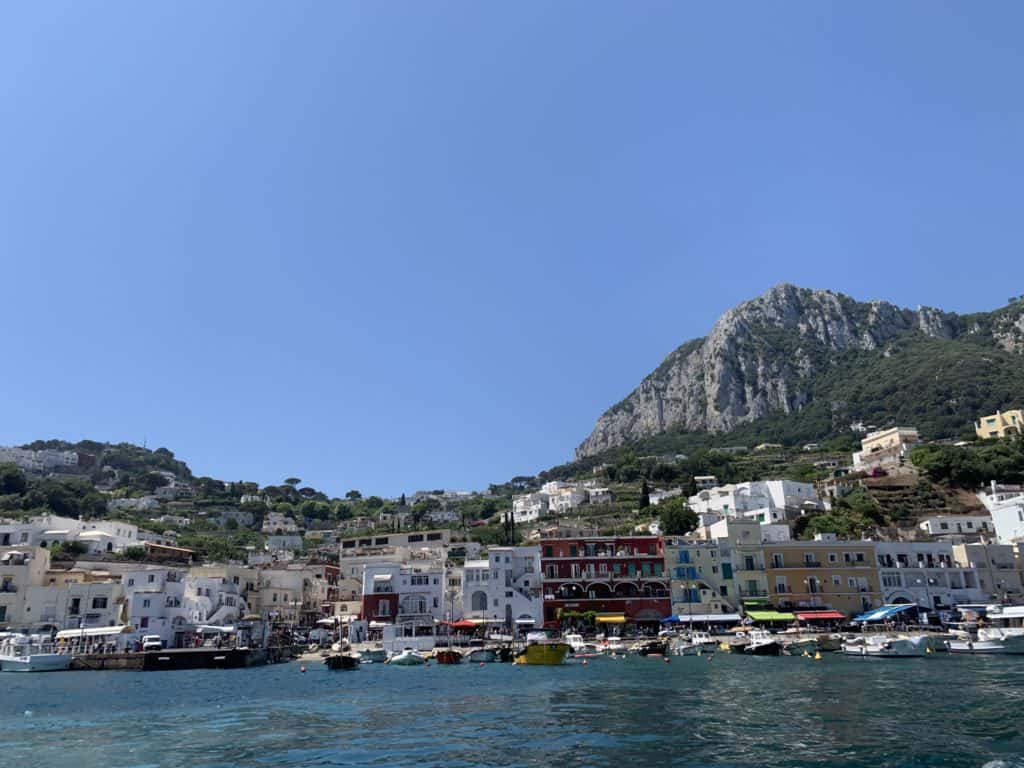 We were short on time and couldn't stay the night in Naples or Capri so we did a day trip from Rome. Many called us crazy, because it's a long trip just to see the Grotta Azzurra (Blue Grotto), if you consider it's three hours by bus each way from Rome to Naples. Then you need to travel by ferry from Naples to Capri around 45 minutes.  That's why if you will be coming from Rome, be prepared to start your day very early, even before 7 am. You will be back probably around 9:30 pm.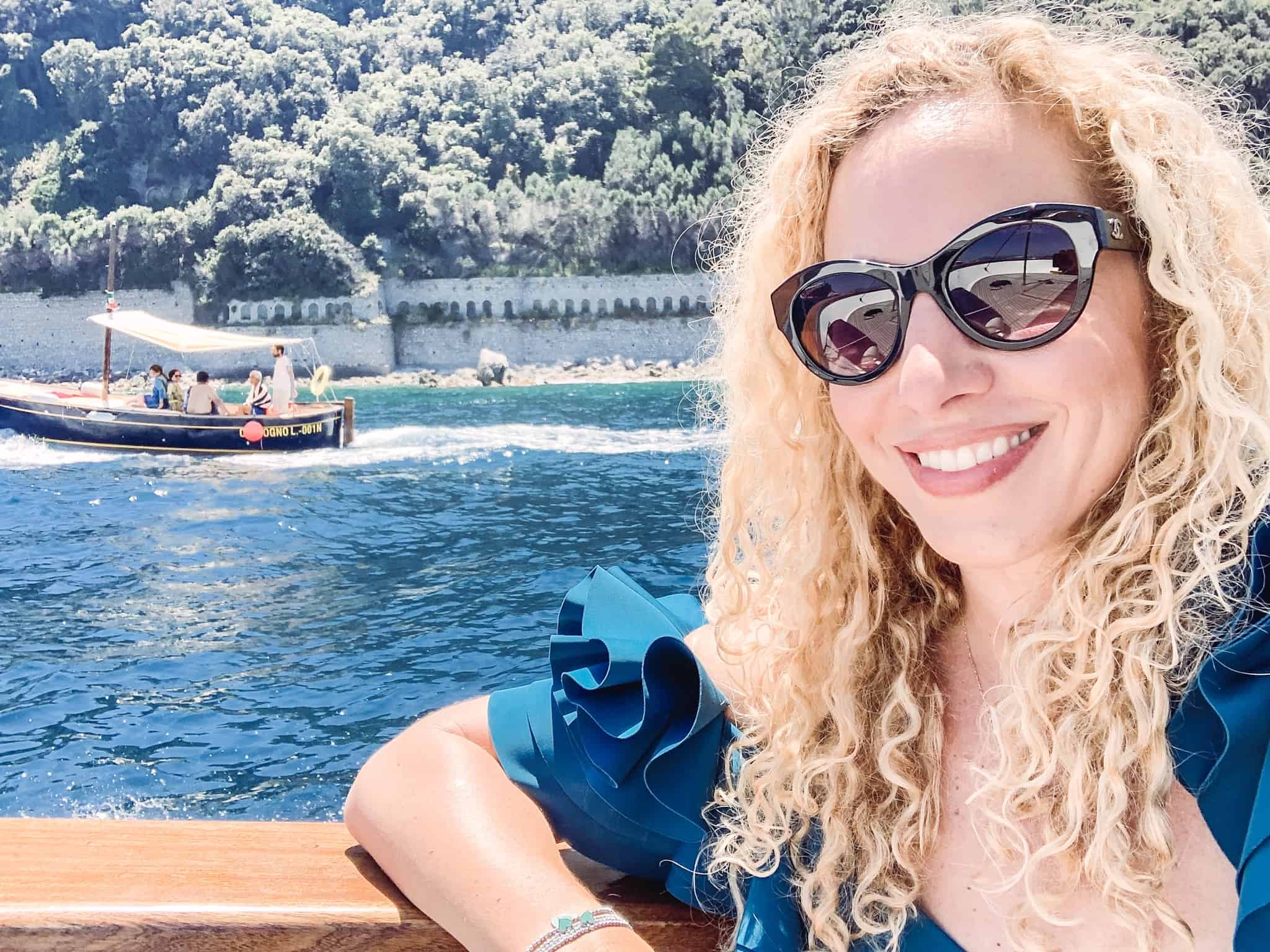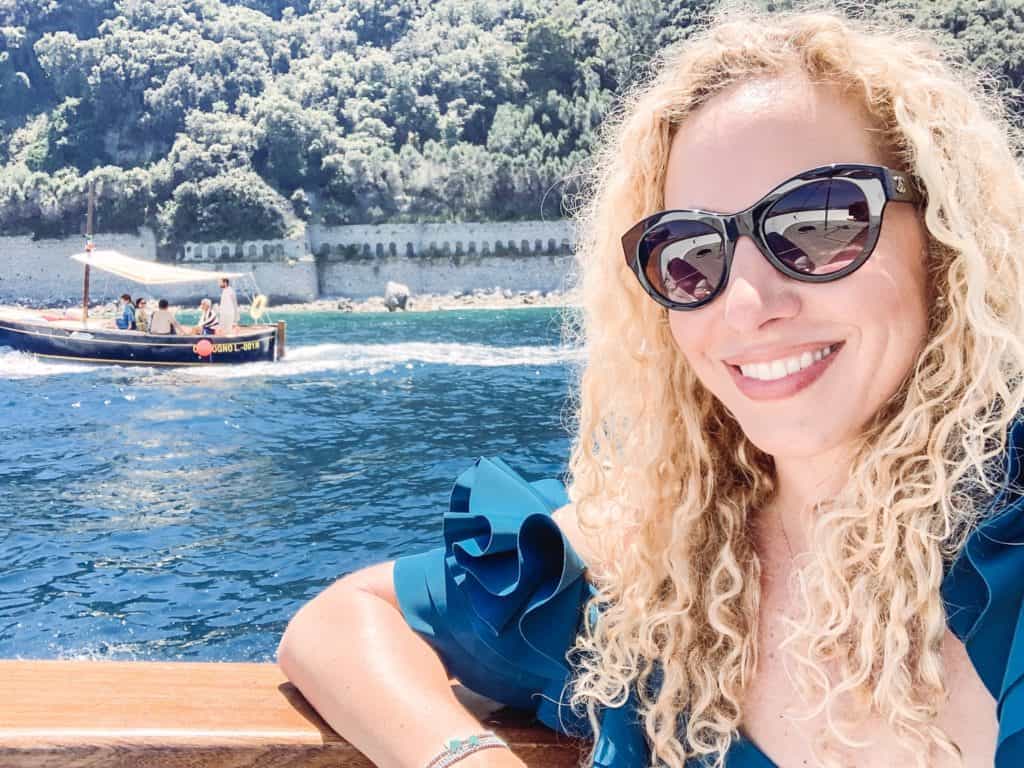 Try to avoid big tours, unless you don't mind being rushed. We made this mistake and wish we had booked a semi-private or private tour. However, everything was coordinated and worked like clockwork. Our tour even included lunch at Barbarrosa, which was conveniently located close to Anacapri's chairlifts and very quick. The food was okay; I'm sure there are much better options but it worked given our time constraints.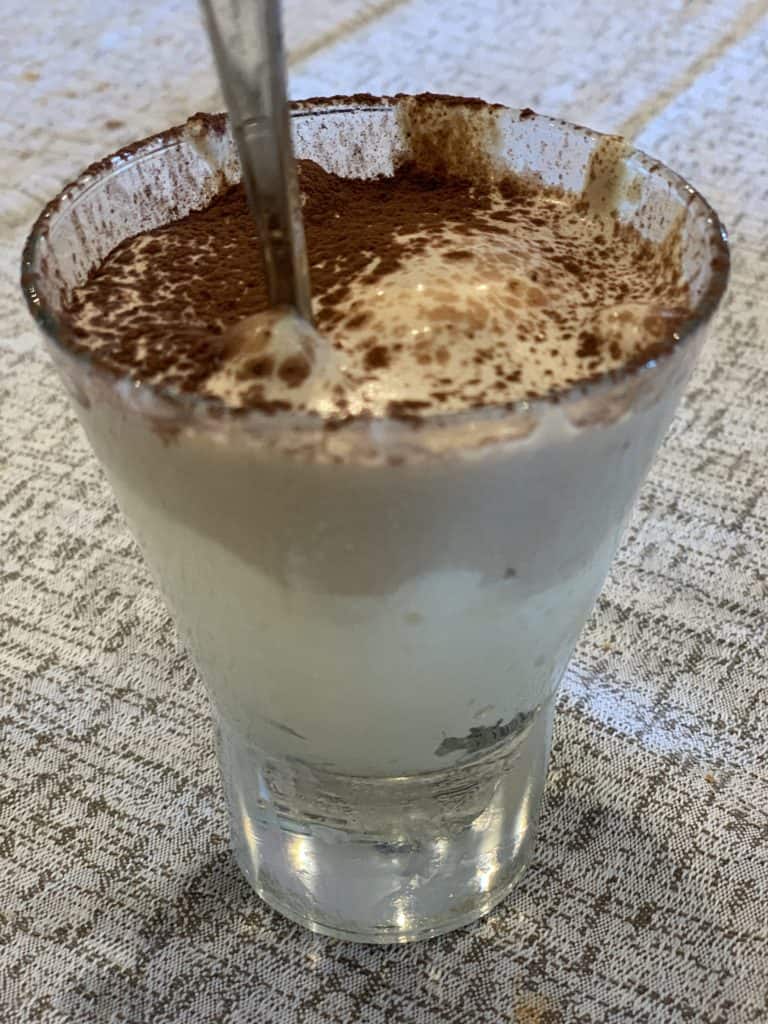 Is a Capri day trip worth it?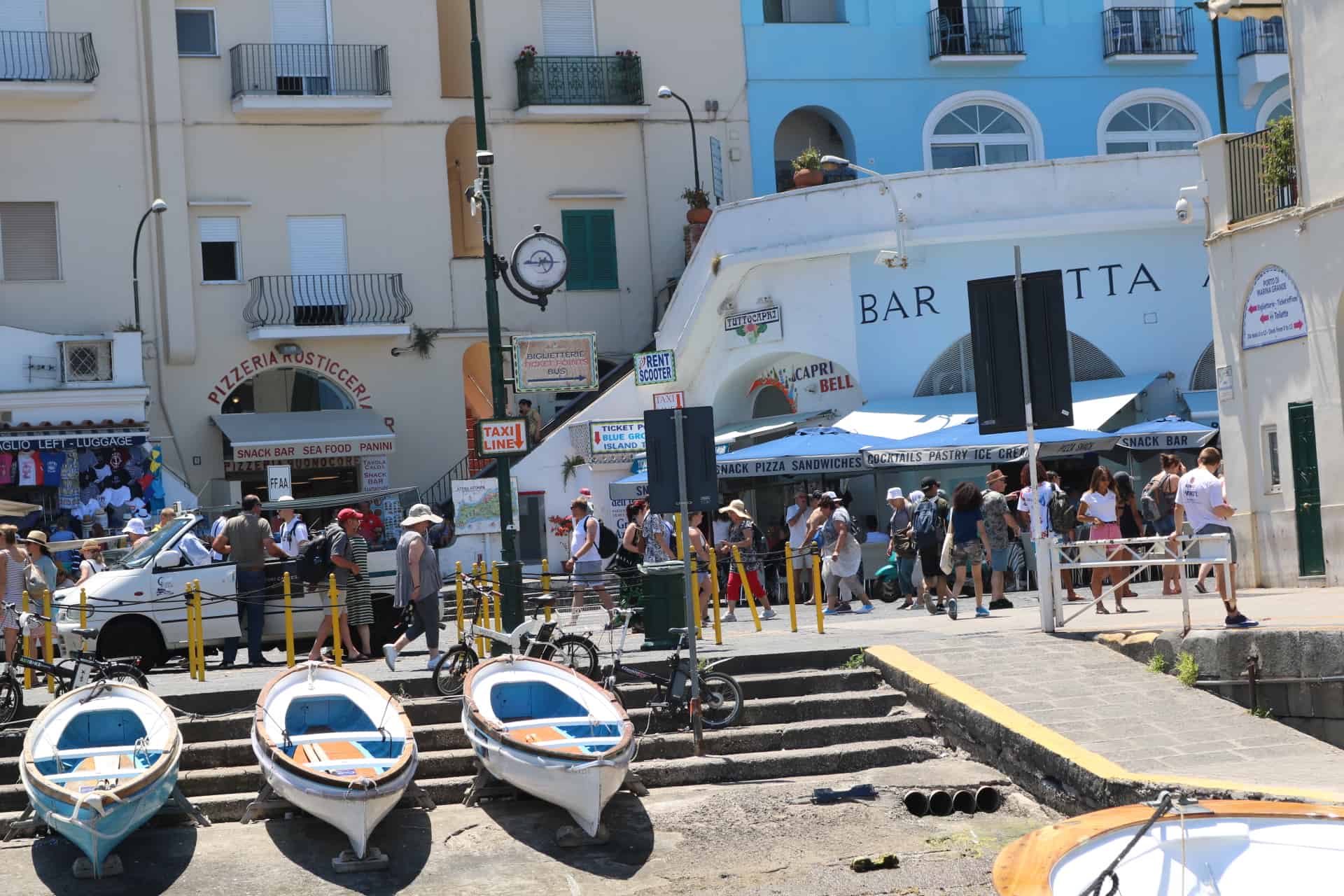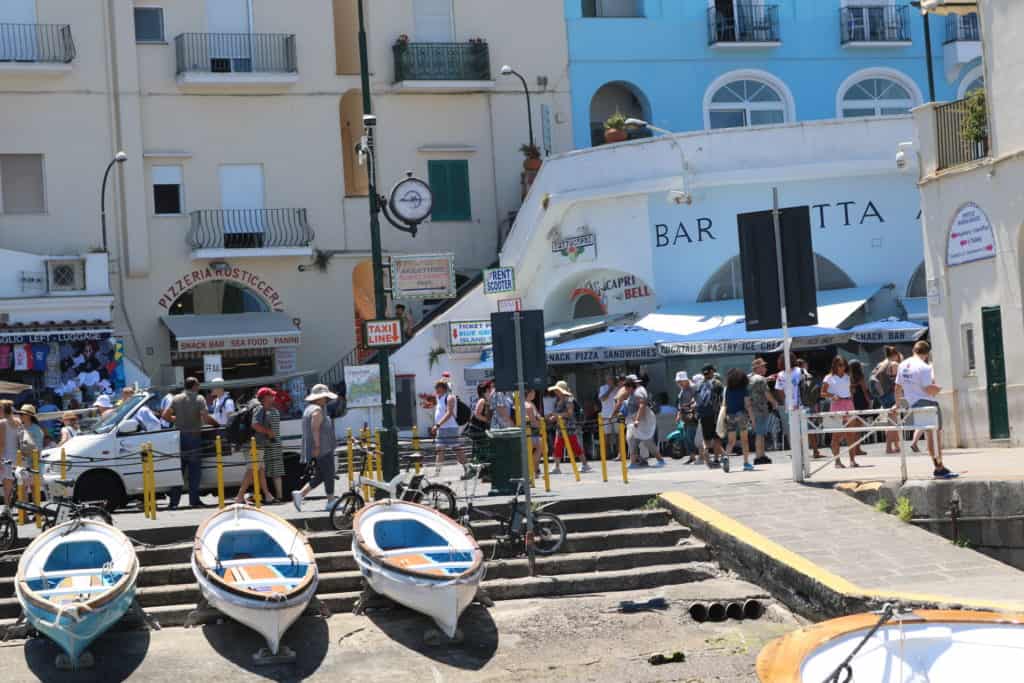 For us, it was definitely worth the long trip. Capri is such a beautiful island! The narrow streets and views were magical. There were plenty of opportunities to try Limoncello and I loved the Limoncello Spritz, sort of an alcoholic lemonade.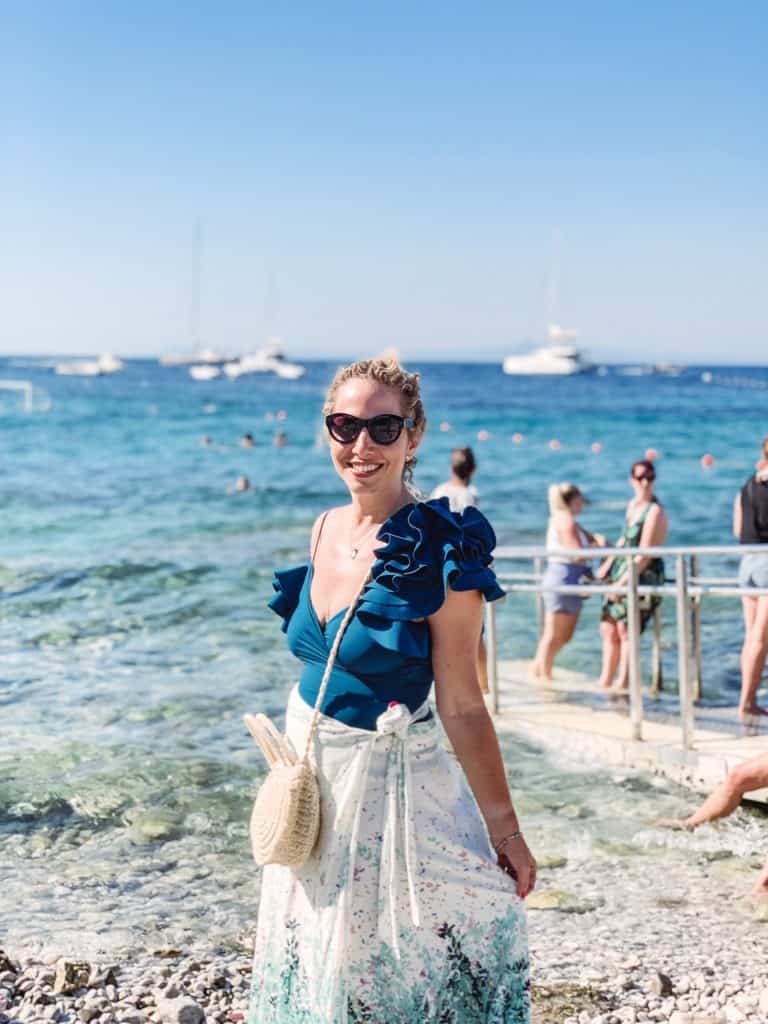 We also found delicious gelato, always a win in my book.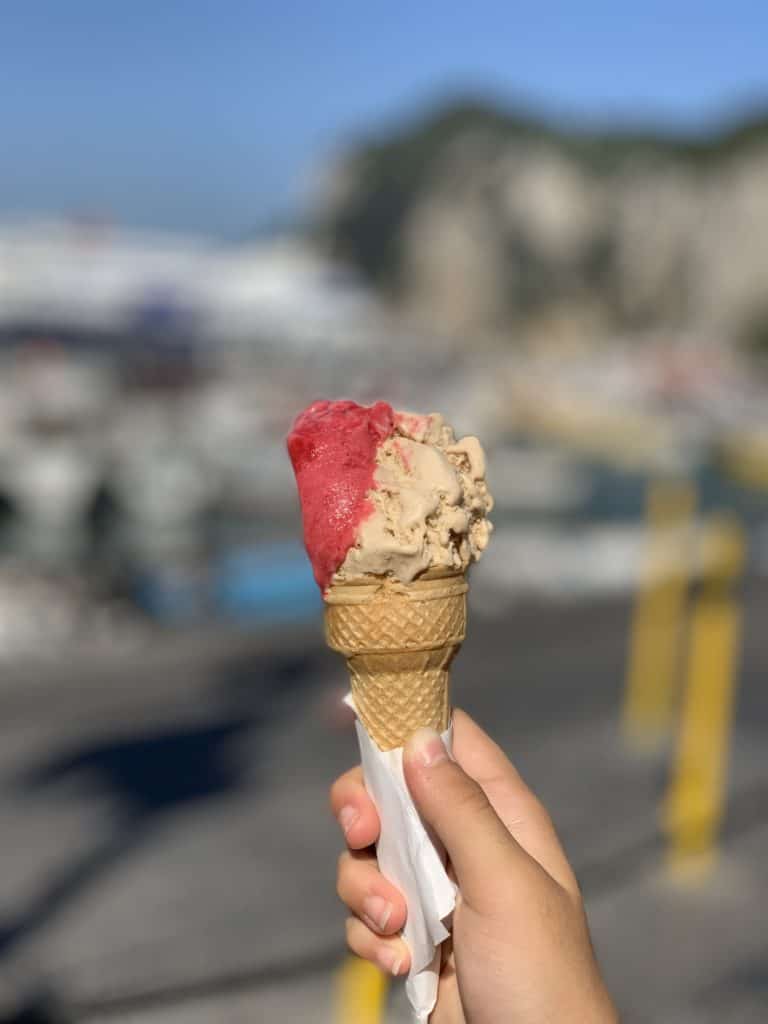 What I enjoyed the most was walking around Anacapri and Capri while meeting shop owners and artisans, like Soraya from Colombia, who makes beautiful jewelry with her husband. Check out their store Corallium. Soraya will even customize certain pieces on the spot. My daughter was thrilled to be able to find bracelets that would fit her tiny wrists!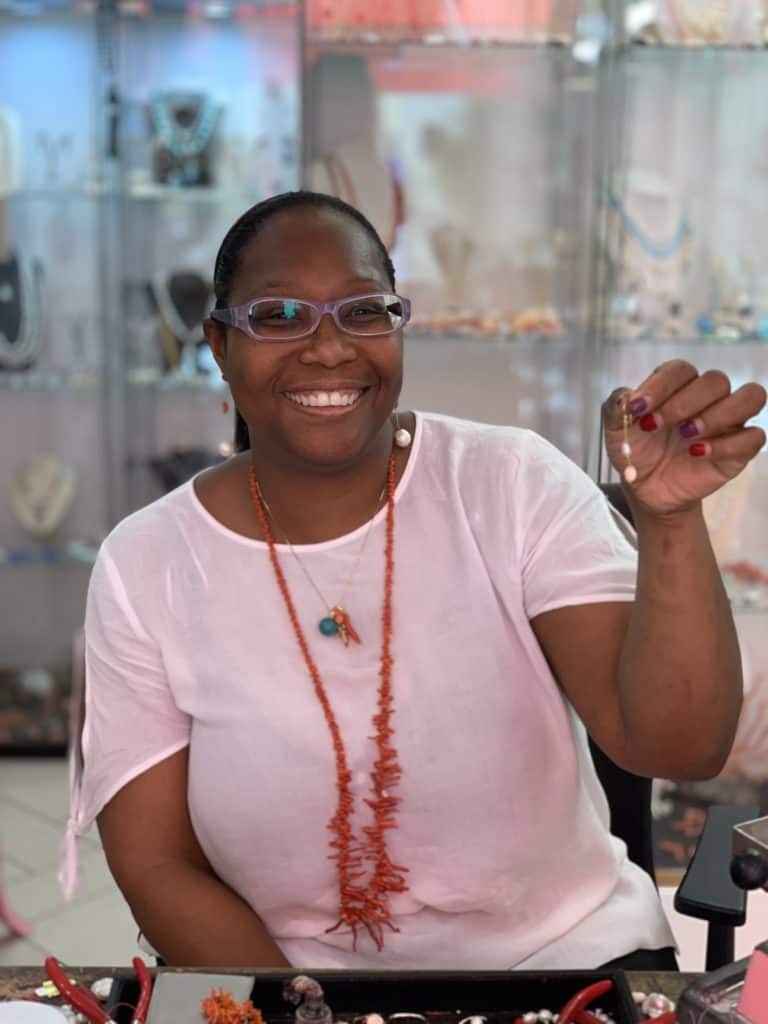 I felt transported in time by exploring the island. It is quite picturesque and most people are super nice. Every shop owner I met shared their story with me. My daughter was able to meet the seamstress who had sewn the dress she admired and that I bought for her. We saw how artisans craft Capri's world renowed leather sandals in just minutes. By the way, they are not as inexpensive as they used to be. If you want sandals with special embellishments like coral or turquoise, prices easily reach 150 or 180 Euros.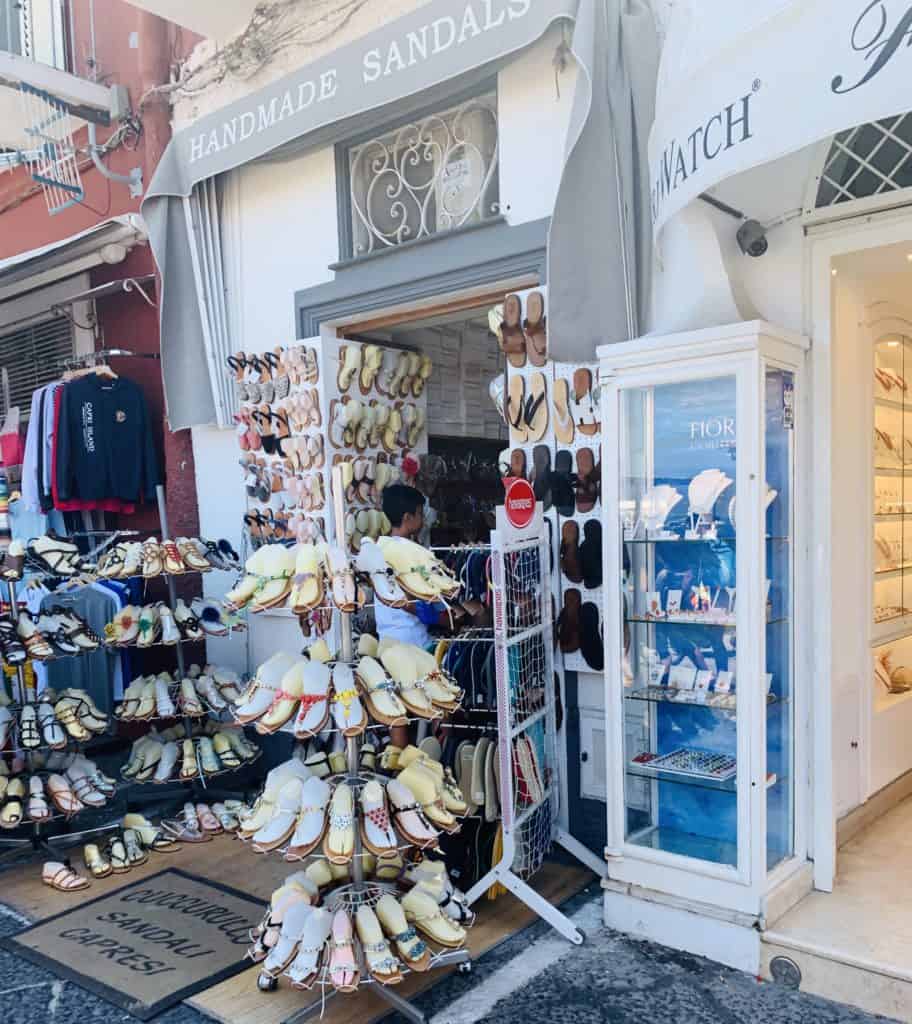 It was a welcome change from the urban, hectic lives we lead, in which everybody is rushed and everything seems mass-produced.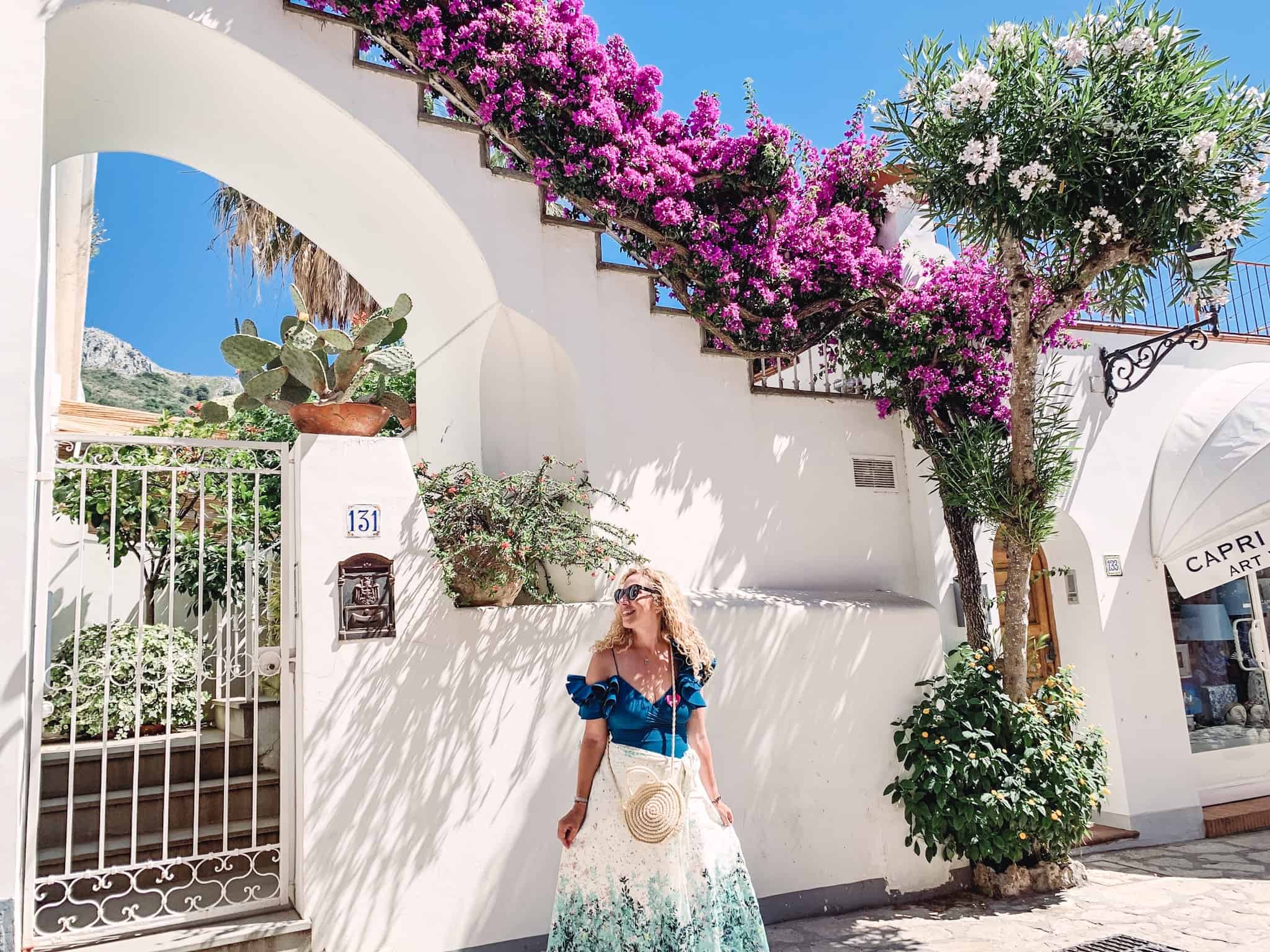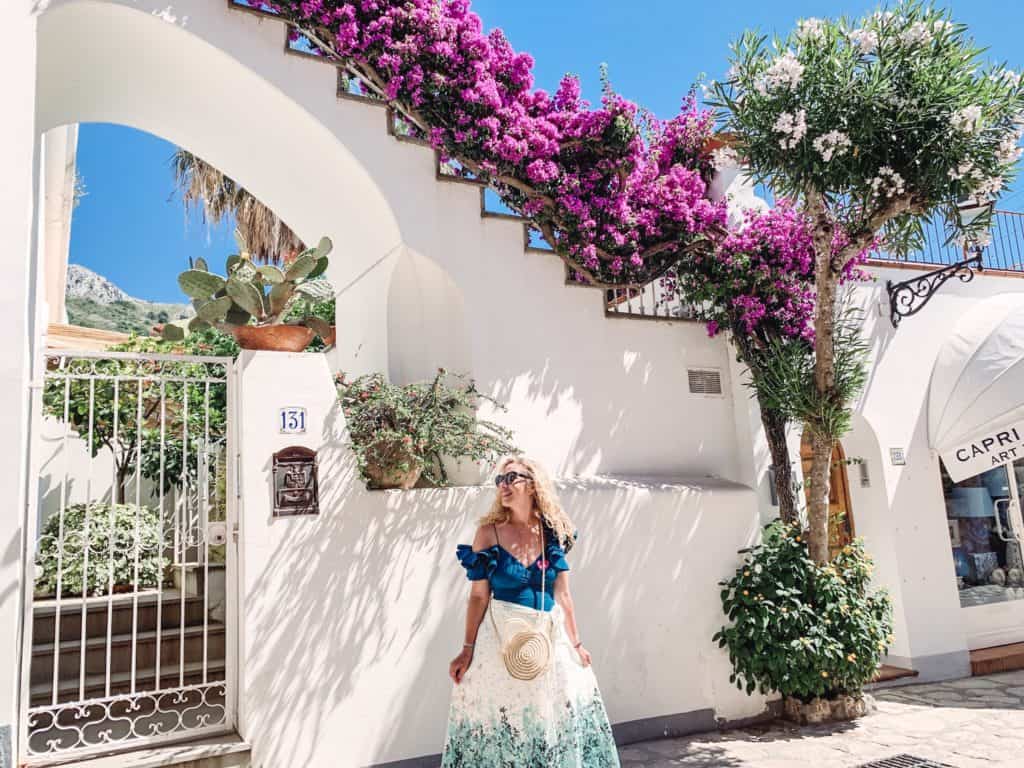 My husband and son made the most out of our couple of hours in Anacapri by riding the chairlift to get the best views of the island at the top of it. It cost 12 euros per person and took them around 15 minutes each way. They both said the views were breathtaking and I wish I had been able to do both shopping and sightseeing, but as I mentioned, our tour was on a tight schedule.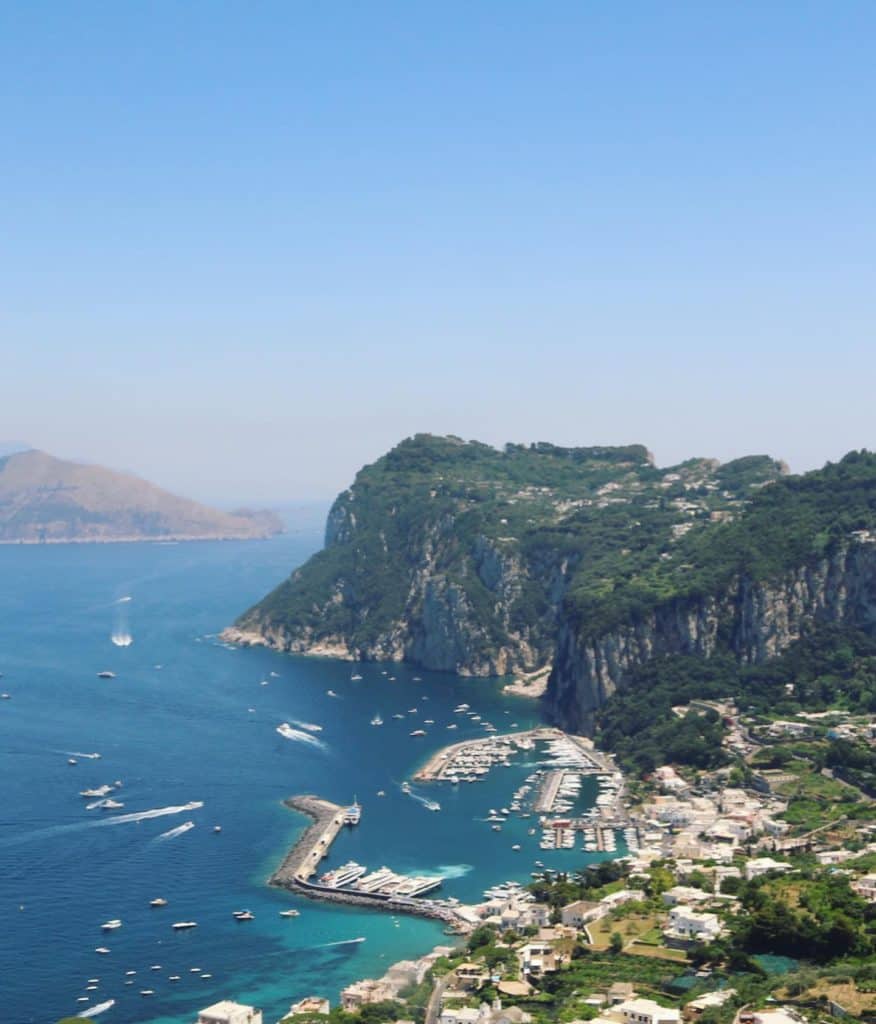 Top tips if you plan on visiting the Blue Grotto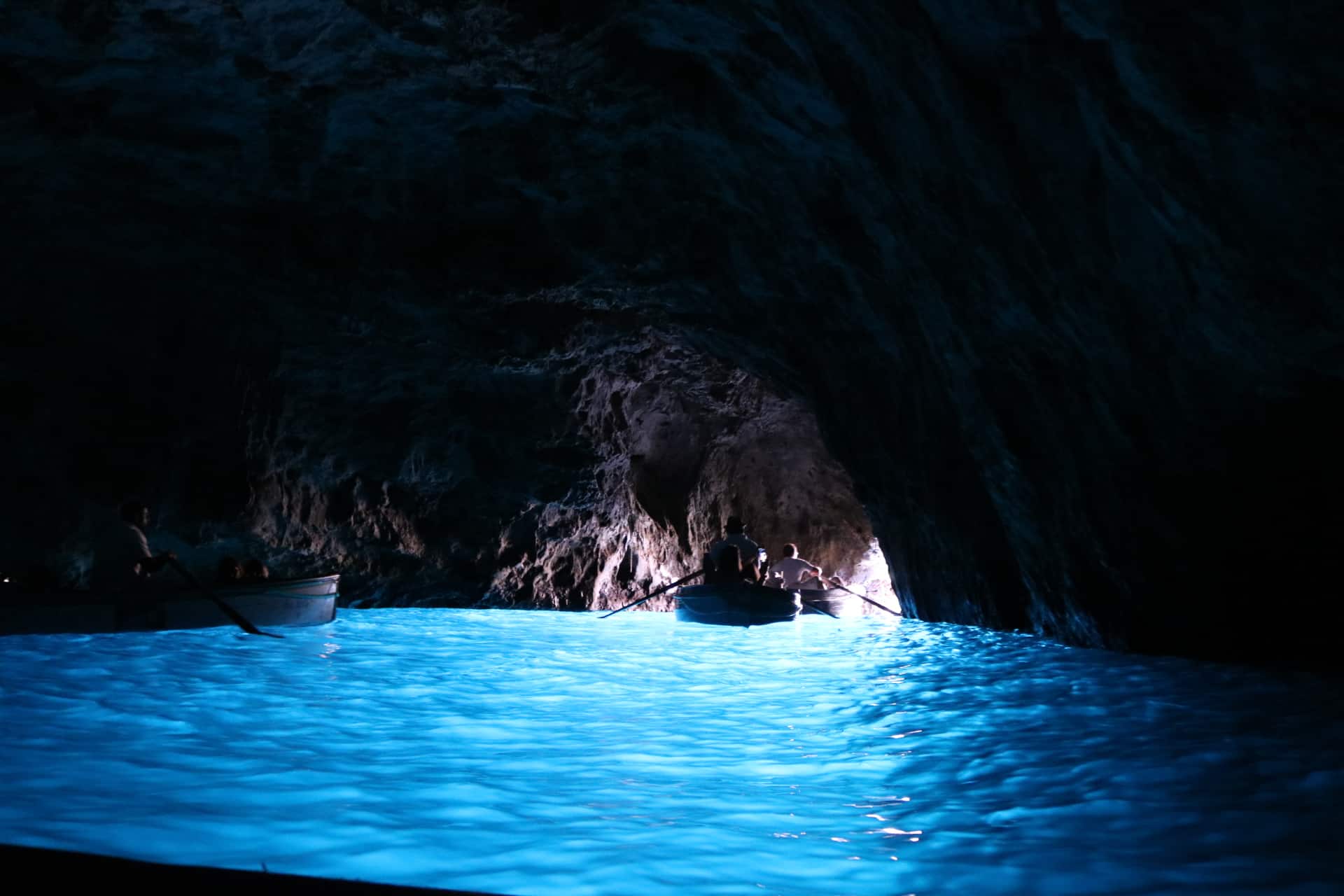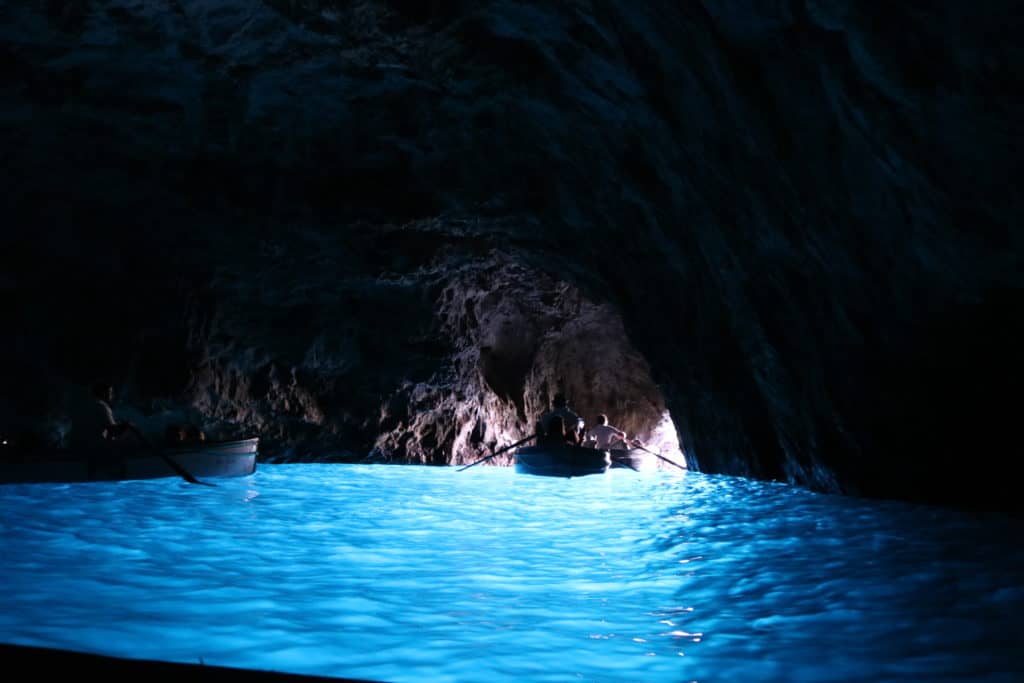 A few tips if the Blue Grotto is on your must-do list:
Go to the restroom before you board your boat to the Blue Grotto. When doing a day trip to Capri, you will probably be on the ferry from Naples to Capri. Use those 45 minutes to go to the bathroom.
Make sure to exit the Naples ferry as quickly as possible so you can board your boat to the cave.
If visiting during the summer, wear the lightest clothes you have and your swimsuit beneath them. Your swimsuit will come in handy as you wait for your turn to go into the Grotta Azzurra.

 I wore one by Maygel Coronell.

Don't forget to apply sunscreen and stay hydrated. Always have a water bottle handy!
The grotto is only open 30 percent of the time. When it is open, you will have to wait for your turn to get into a rowboat that can enter the cave. Each rowboat accomodates a maximum of 4 passengers and you will spend 5 minutes inside the grotto. We had to wait an hour but we heard other visitors waited for 3 hours. It's up to you to decide whether it's worth it or not, but if you're a part of a big group, you will have to stay.
The Grotta boaters expect a tip. Ours was really nice, sang inside the cave, took a few pictures and we gladly tipped him. However, we heard other tourists didn't have such a great experience.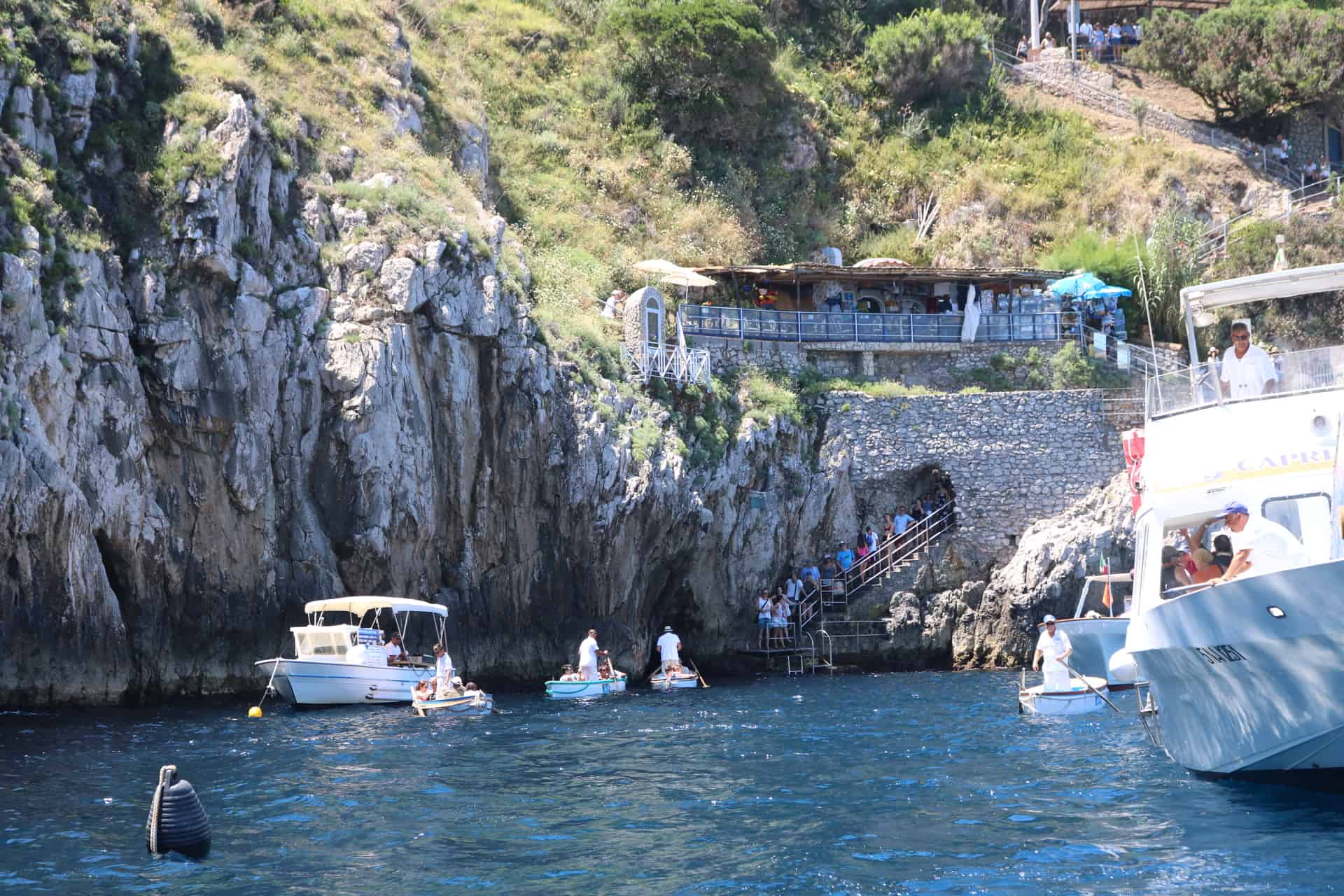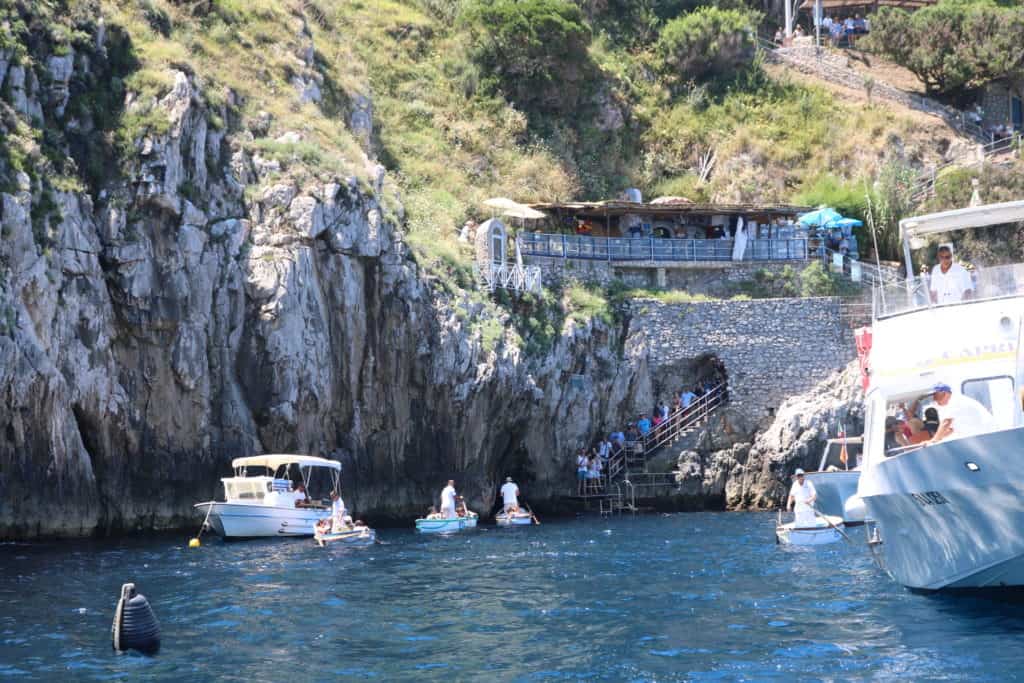 Have you ever been to Capri? Are you dreaming of visiting this magical island one day?