Easy Santa Fe Chicken Foil Packets Recipe
Easy lunch or dinner recipes can be quite delicious, like chicken foil packets you simply throw on the grill. That way all the ingredients cook together and make the chicken extra tasty and tender.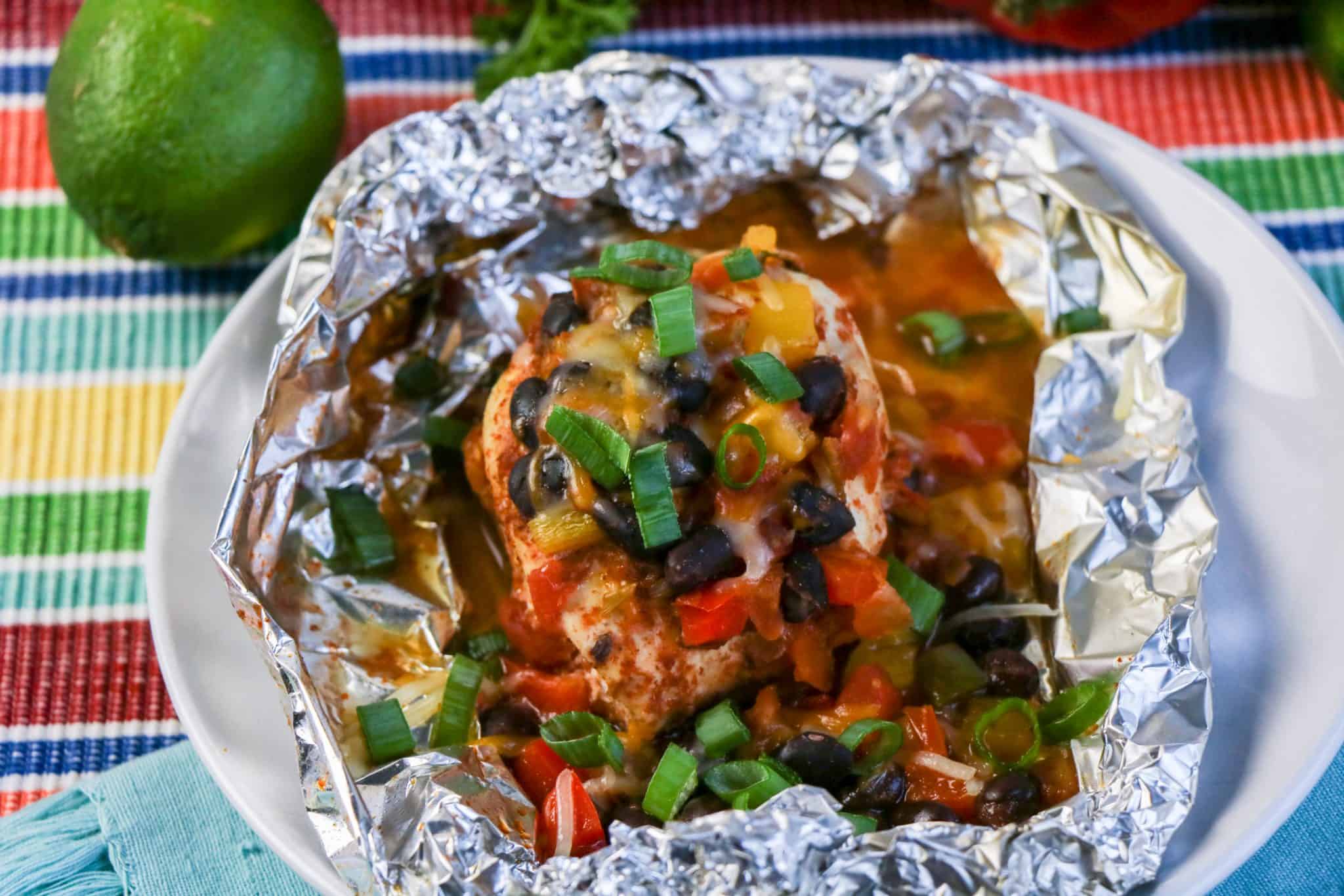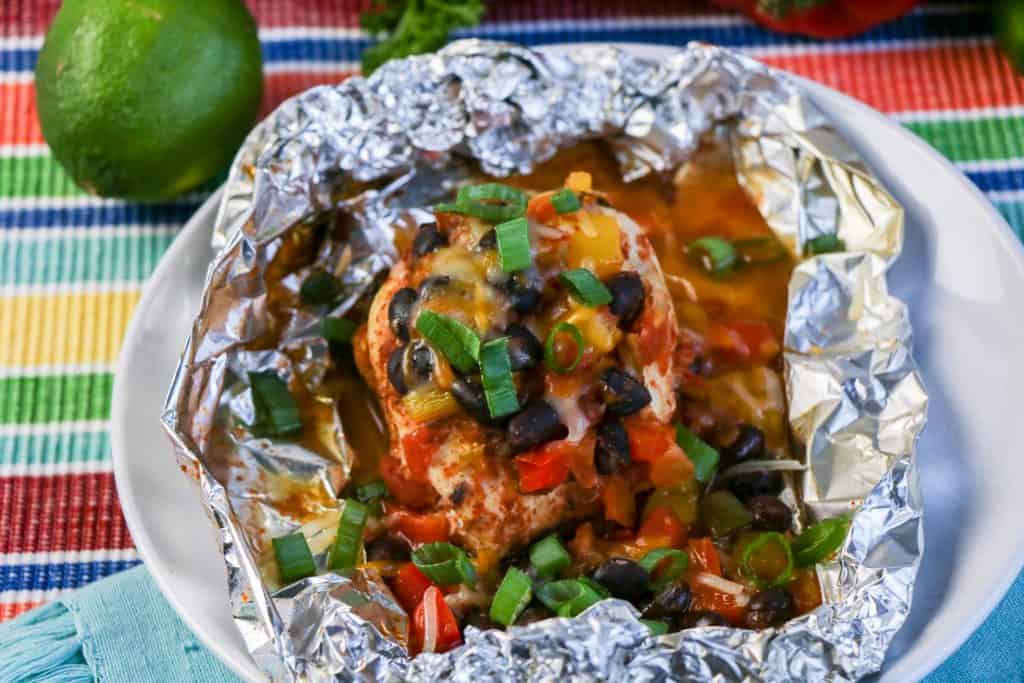 This is a great recipe for beginners because you simply create a packet with each seasoned chicken breast and add the veggies. Cook on the grill for 15 to 20 minutes and then add cheese so it melts in the packet.
How do I know if the chicken is fully cooked?
This is of the most common question when cooking chicken and the easiest way to know is to check the chicken for an internal temperature of 165 degrees F or 73 C. Fully cooked chicken is white, not pink. The meat should not be glossy, either.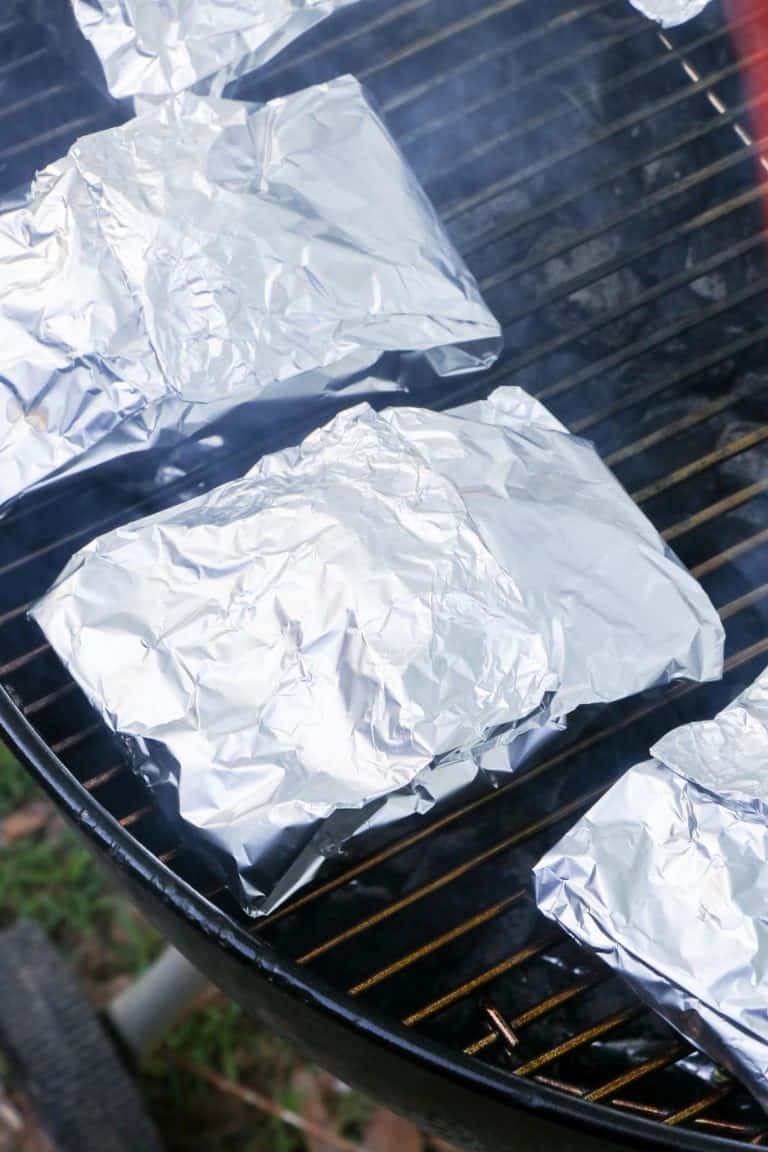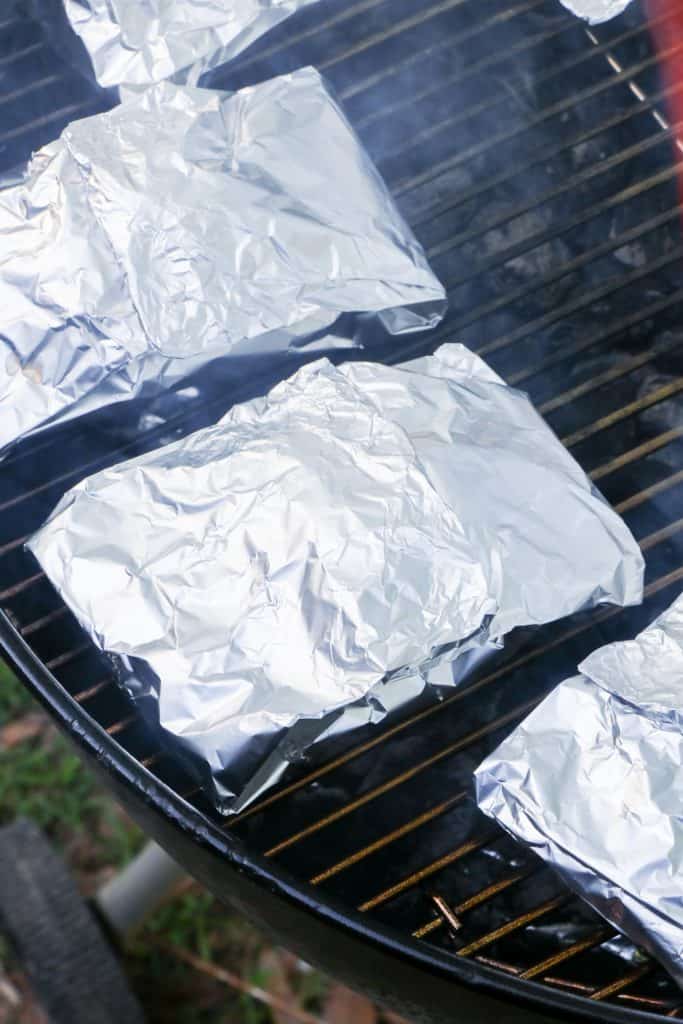 What can the Santa Fe Chicken be garnished with?
You can serve this southwestern-inspired chicken with lime, sour cream, guacamole or fresh avocado slices.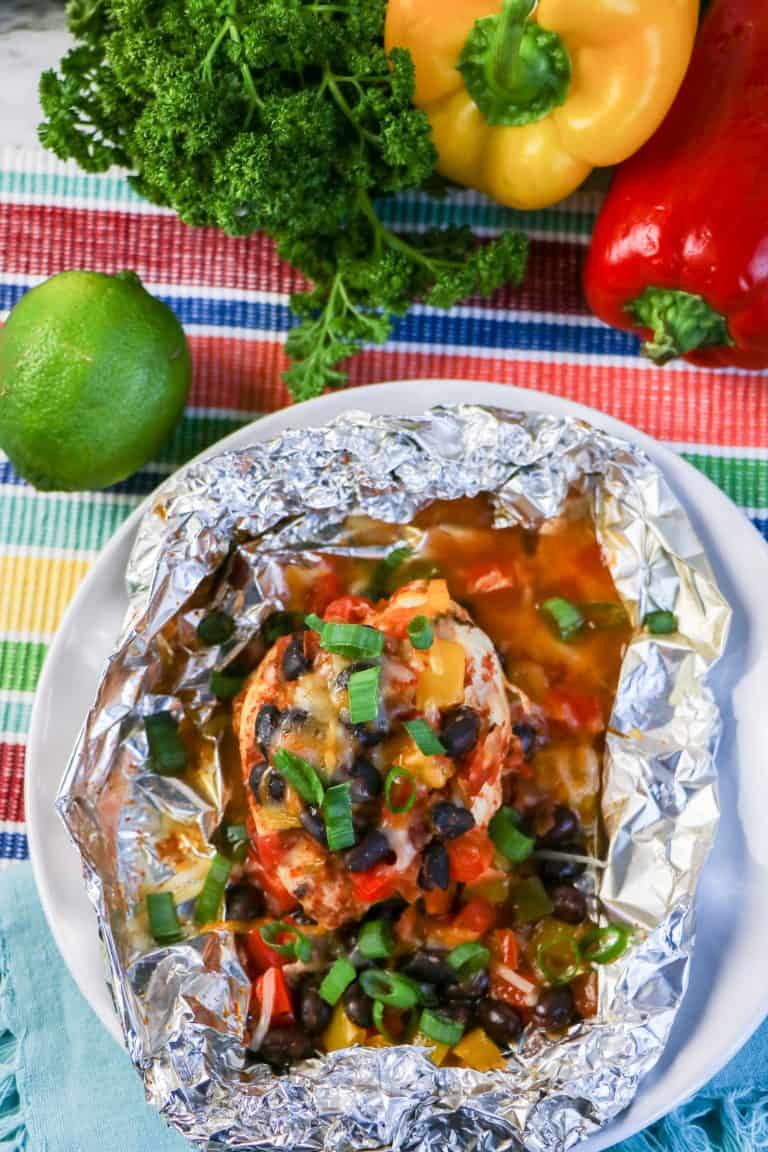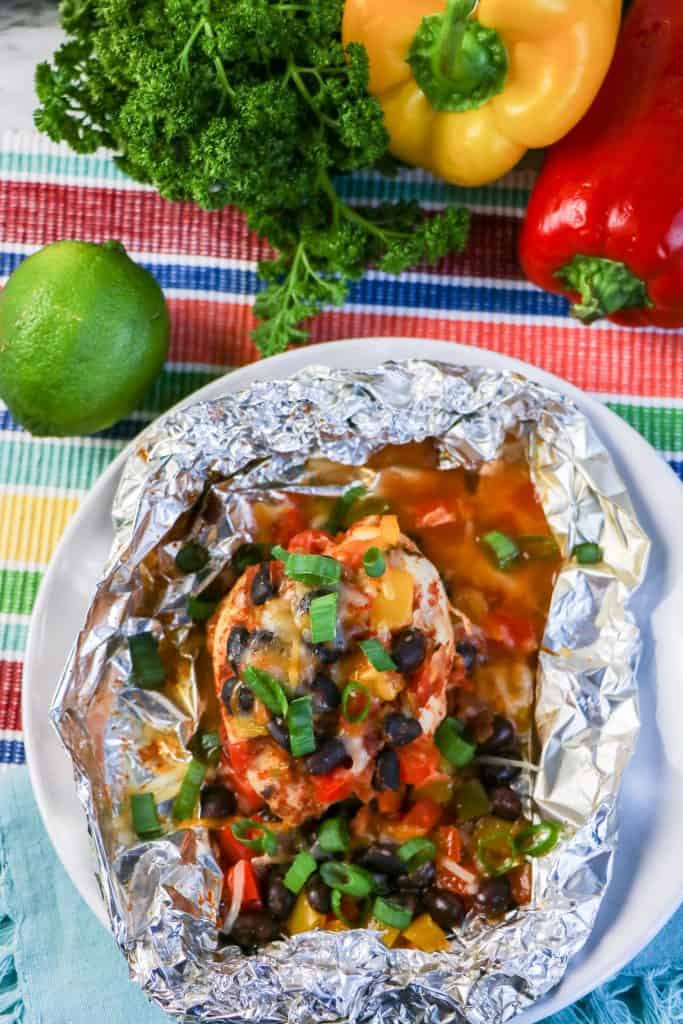 Santa Fe Chicken Foil Packets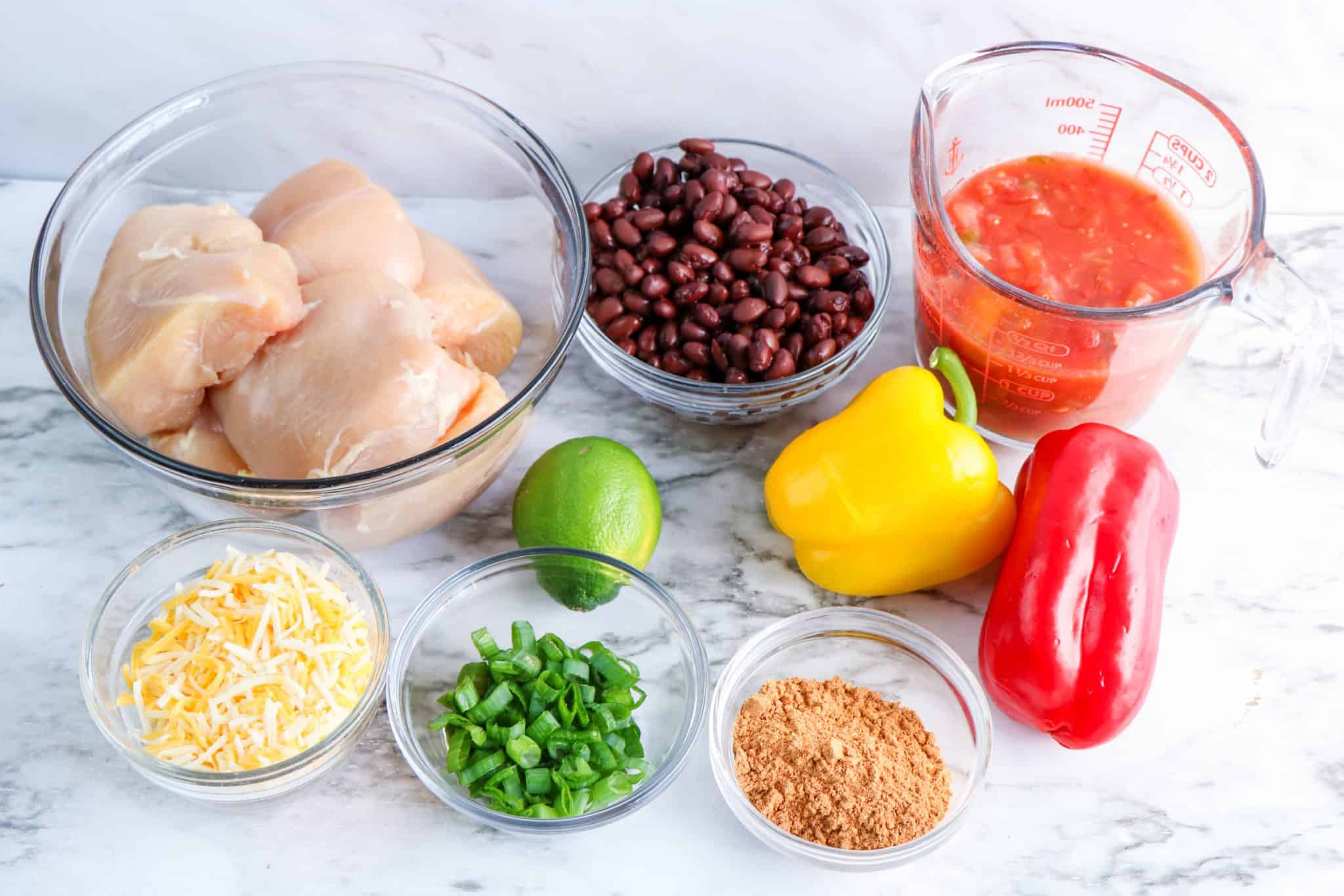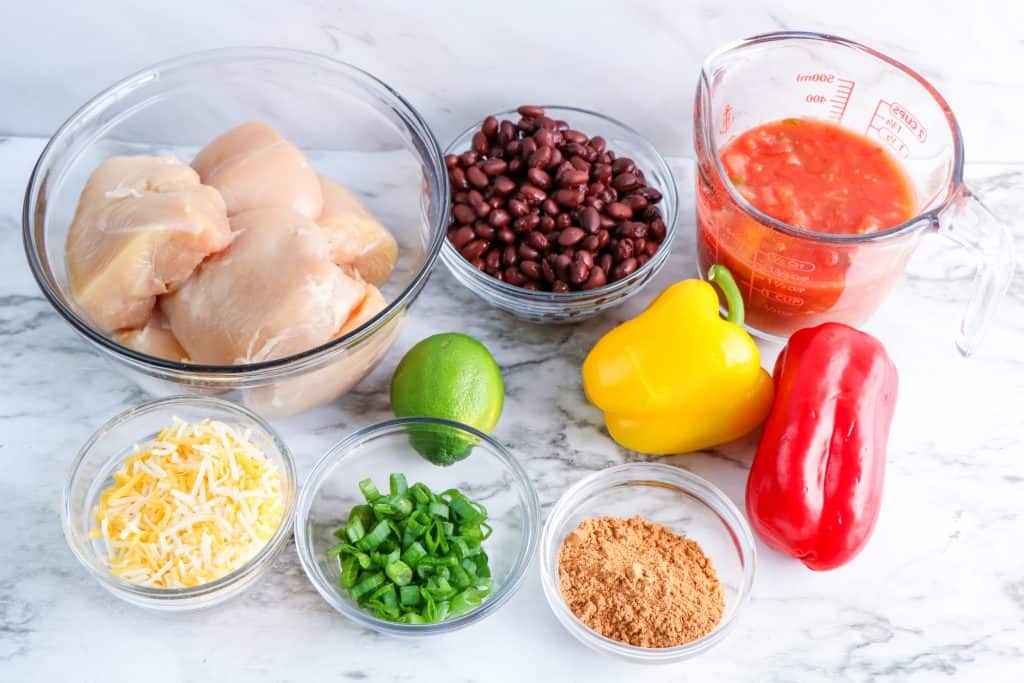 Ingredients:
6 small boneless, skinless chicken breasts (or 3 large breasts cut in half)
3 tablespoons taco seasoning mix, divided
1 ½ cup salsa
1 (15 ounce) can black beans, drained and rinsed
1 yellow bell pepper, seeded and diced
1 red bell pepper, seeded and diced
1 lime, zested and juiced
½ cup shredded Fiesta or Mexican cheese blend
½ cup chopped green onions, for garnish
Instructions:
Prepare the grill according to the manufacturer's directions to burn at medium-high heat.
Cut six 12 to 18 inch rectangle pieces of heavy duty aluminum foil. Spritz the foil with nonstick cooking spray on the inside where the food will rest.
Season the chicken breast on both sides using the taco seasoning, reserving the remaining seasoning. Place each chicken breast in the middle of a piece of aluminum foil.
In a large bowl, combine the salsa, beans, yellow bell pepper, red bell pepper, lime juice, lime zest, and the remaining taco seasoning.
Spoon ⅙ of the mixture over each piece of chicken. To fold the pockets, bring the long sides of the aluminum foil to meet over the chicken. Fold the ends of the aluminum foil together, folding twice to create a seam. Roll up the shorter ends of the aluminum foil at least twice to create a sealed packet.
Place the chicken packets on the grill and cover the grill. Cook for 15 to 20 minutes, rotating the packets halfway if needed so they each cook evenly. Check the chicken for an internal temperature of 165 degrees F.
Remove the packets from the grill and carefully open to add cheese. Reseal the packets to allow the cheese to melt. Sprinkle with green onions prior to serving. Serve with additional lime, sour cream, avocado, or salsa if desired.
More delicious chicken recipes