The easiest chicken salad wraps (with gluten free option!)
These are the easiest chicken salad wraps I have ever made so I needed to share this recipe with you. After all, I think we have all exhausted our energy just trying to figure out what to feed our family. Since the pandemic started, I feel most of my day is spent prepping, cooking or cleaning up. That is why easy recipes save my sanity.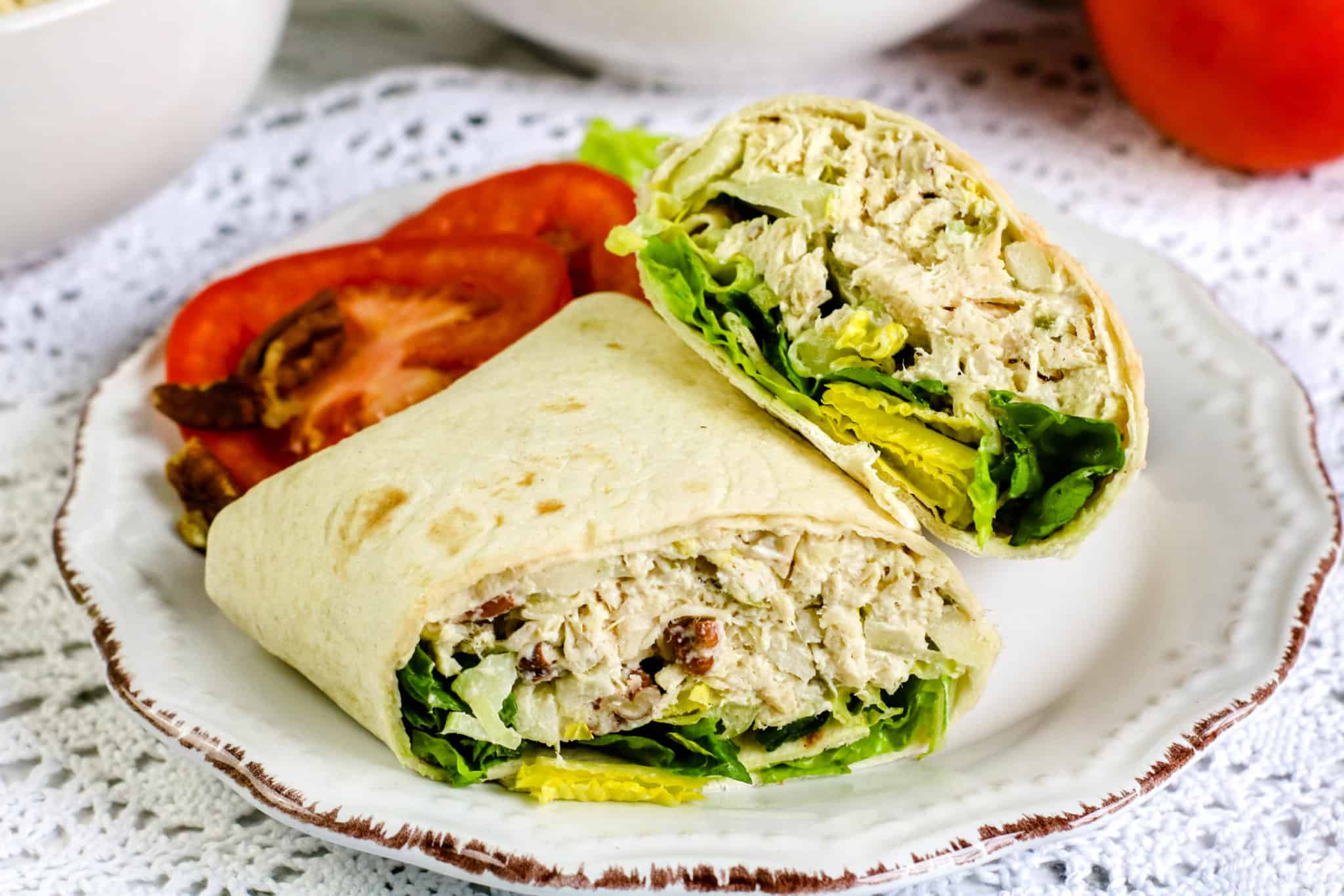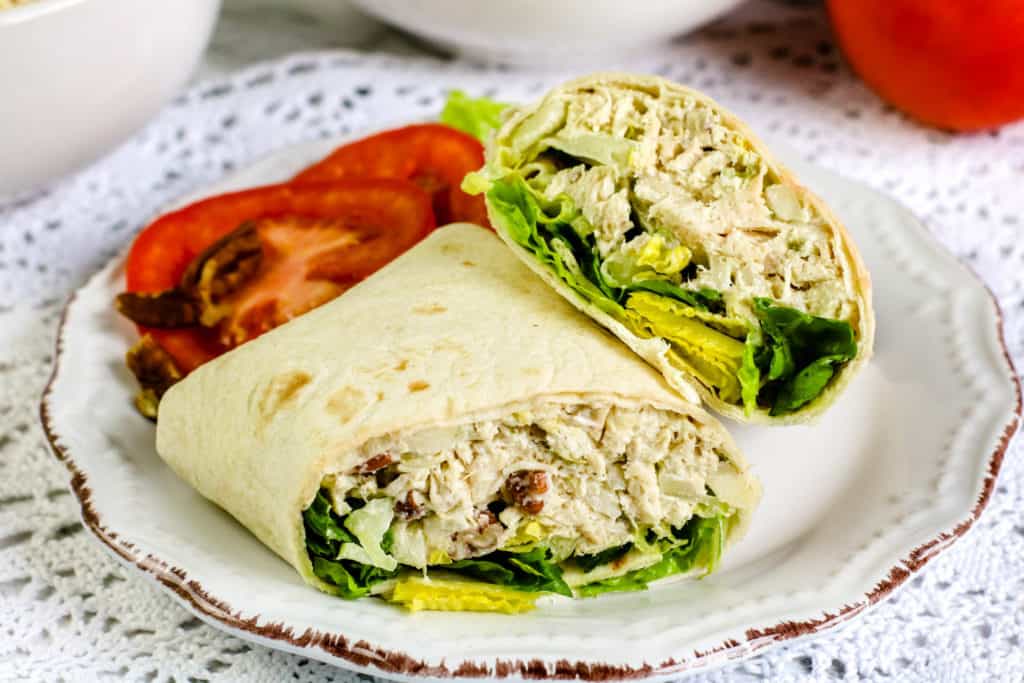 The great thing about chicken salad wraps is that they are delicious, high in protein and you can easily make them gluten free or low carb by using lettuce leaves instead of tortillas. If you use romaine leaves, you can even make chicken salad boats.
To save time, you can always prepare the chicken salad the night before, cover and keep in the fridge so you can quickly assemble the wraps the next day for lunch or dinner. Sometimes I add avocado because my family loves it.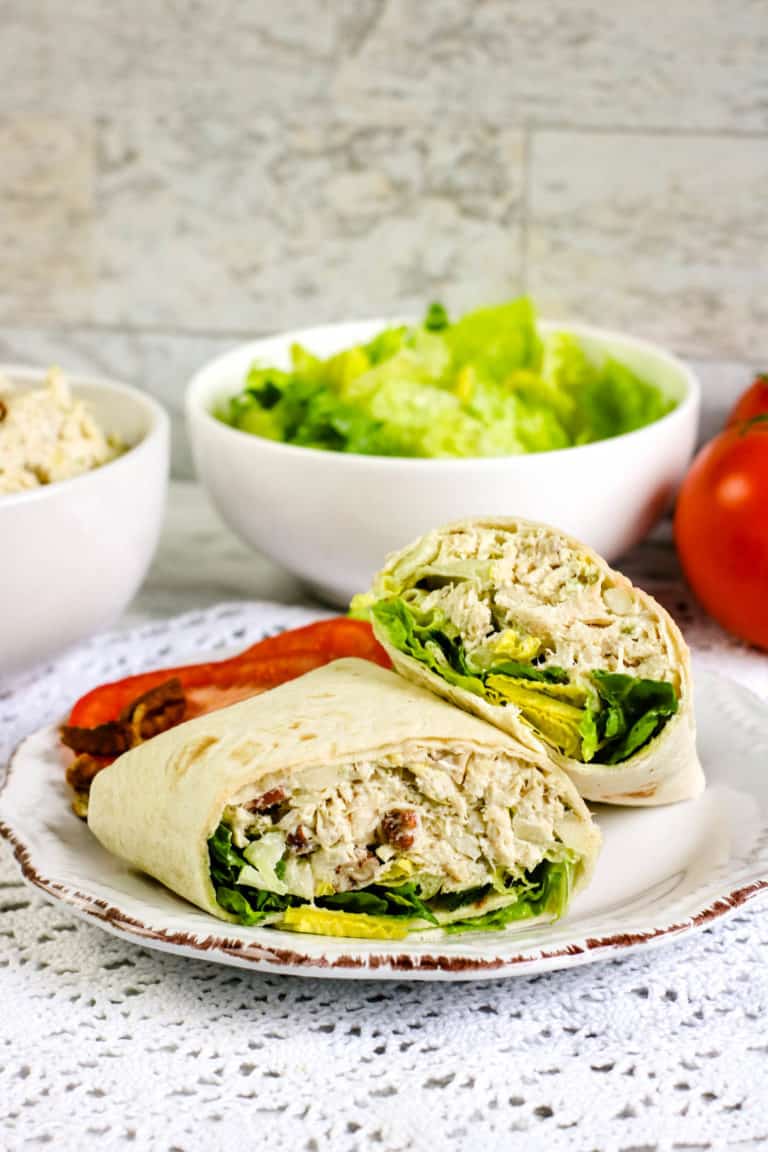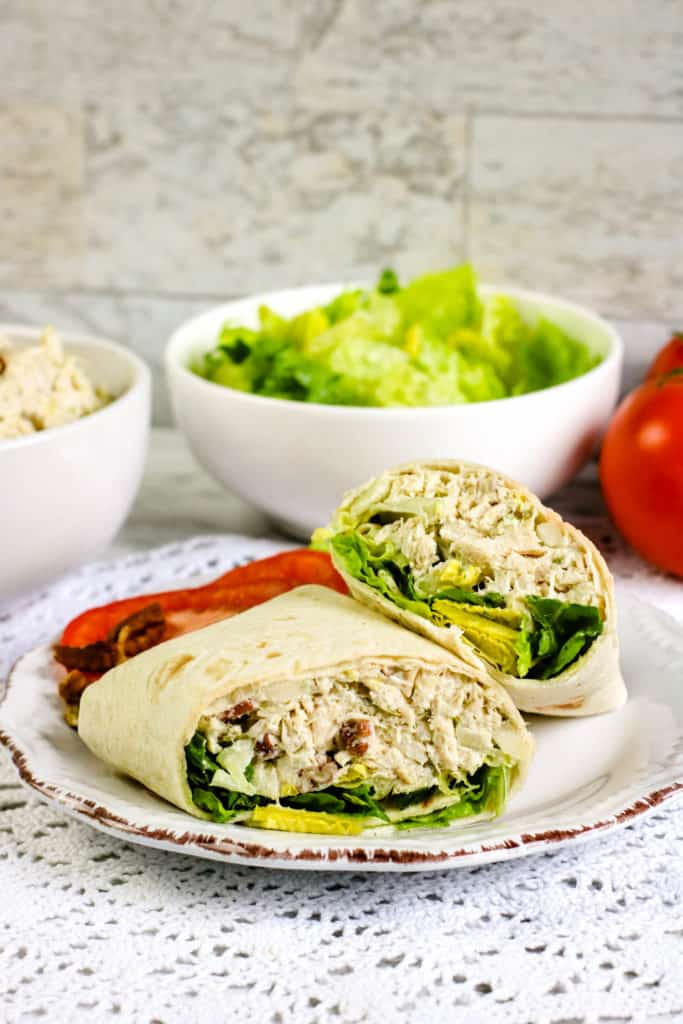 How to make chicken salad wraps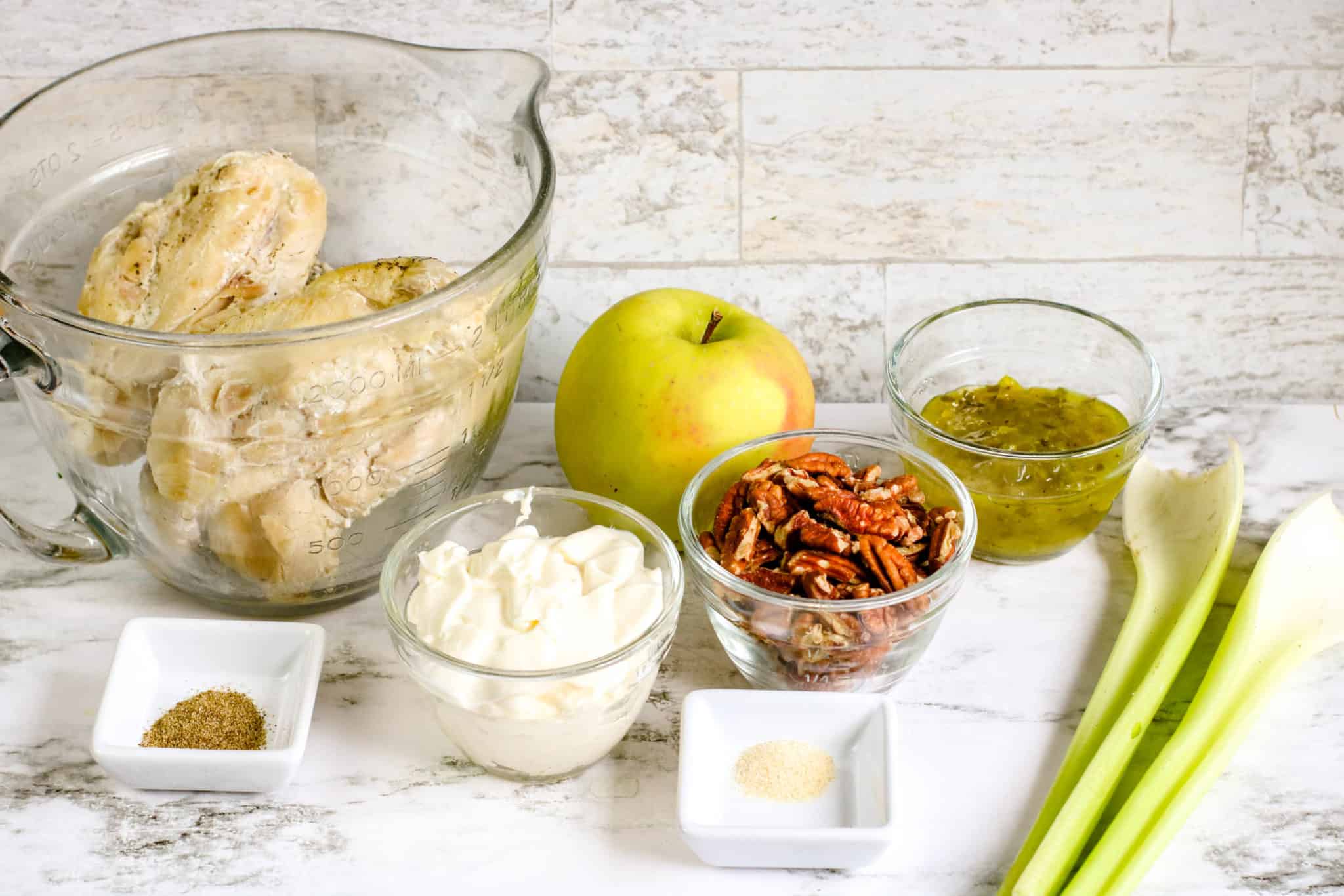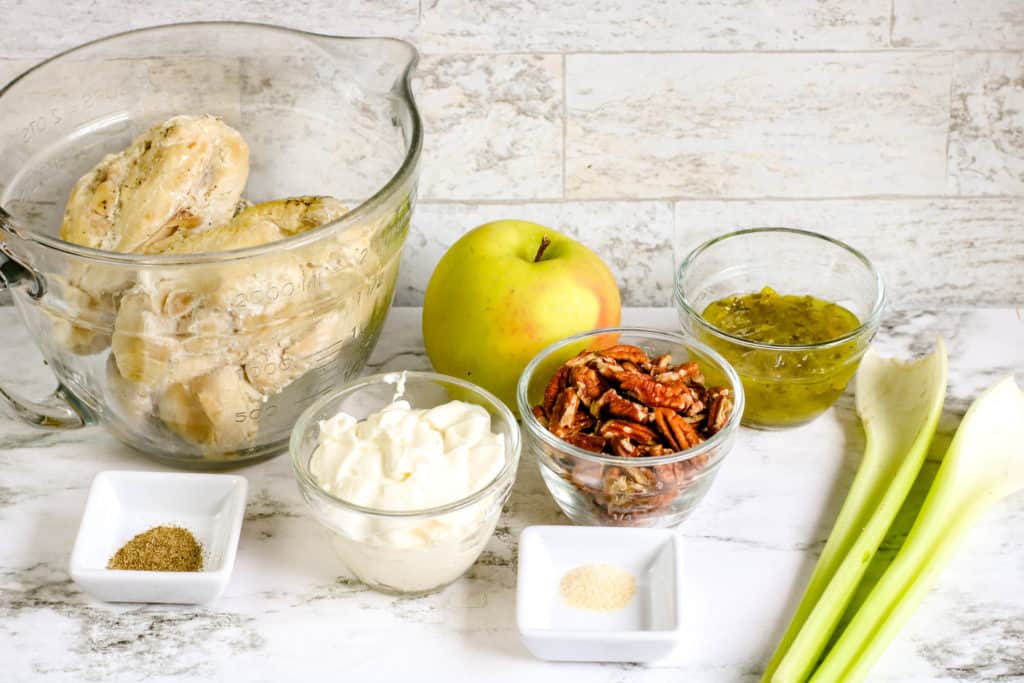 Ingredients
Burrito-size flour tortillas or large leaf lettuce, like Bibb or Boston
6 cups cooked chicken breast, coarsely chopped
1 large granny smith apple, coarsely chopped
1 cup pecans, coarsely chopped
1 stalk celery, chopped
1 cup mayonnaise
½ cup sweet relish
¼ teaspoon celery salt
¼ teaspoon onion powder
3 cups chopped romaine lettuce, if desired
1 thinly sliced tomato, if desired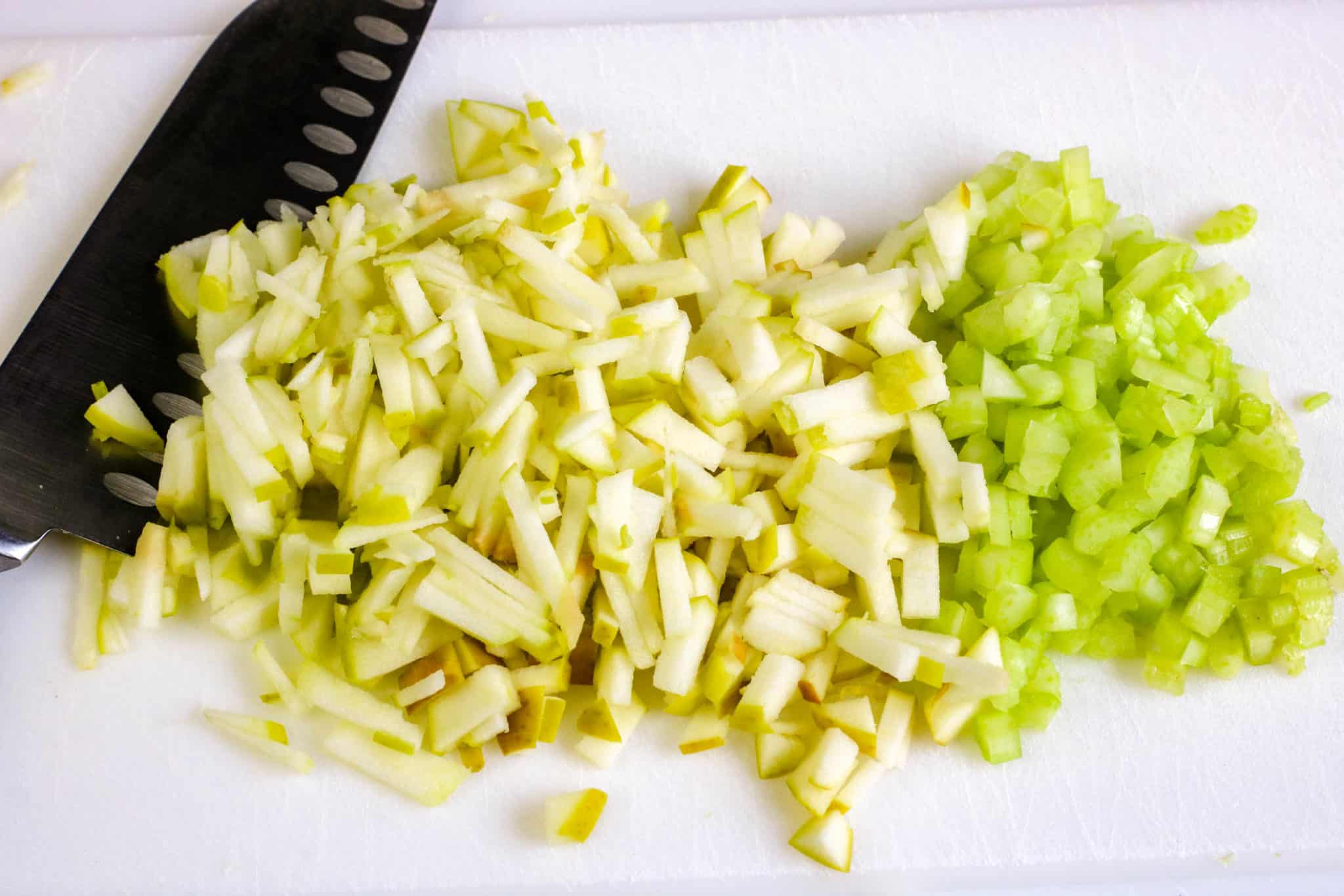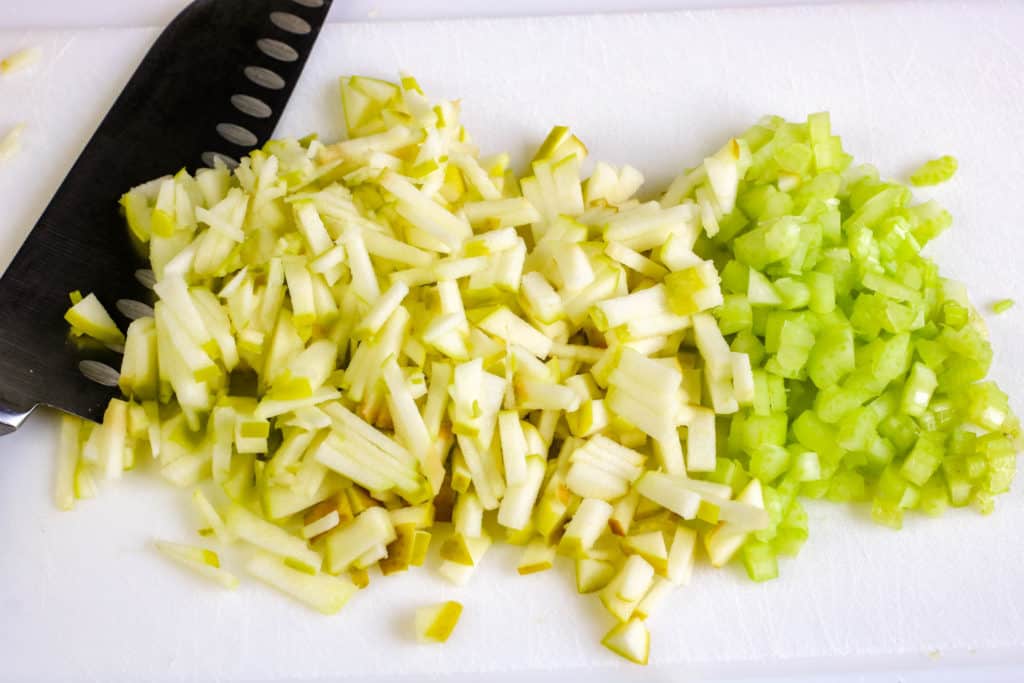 Instructions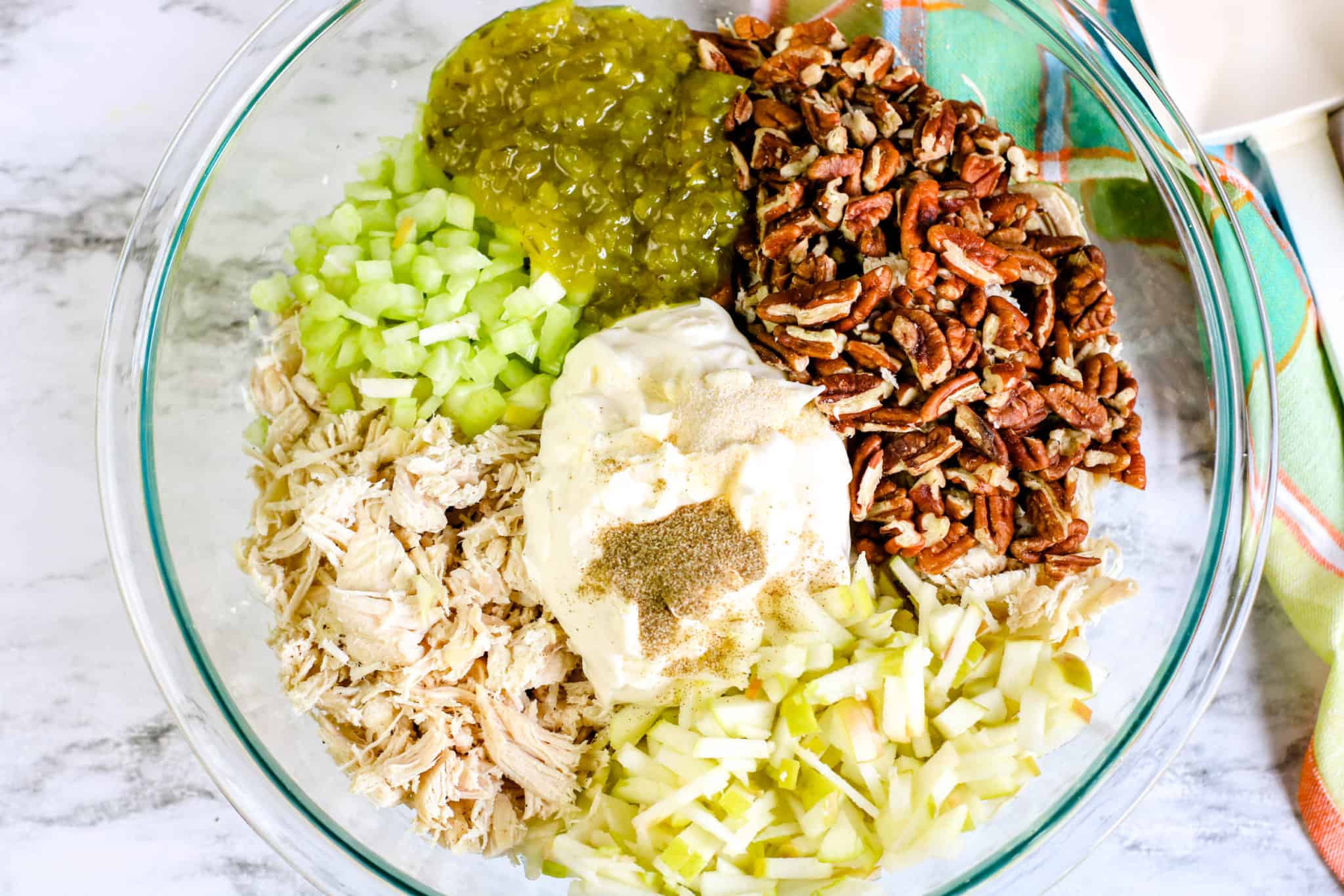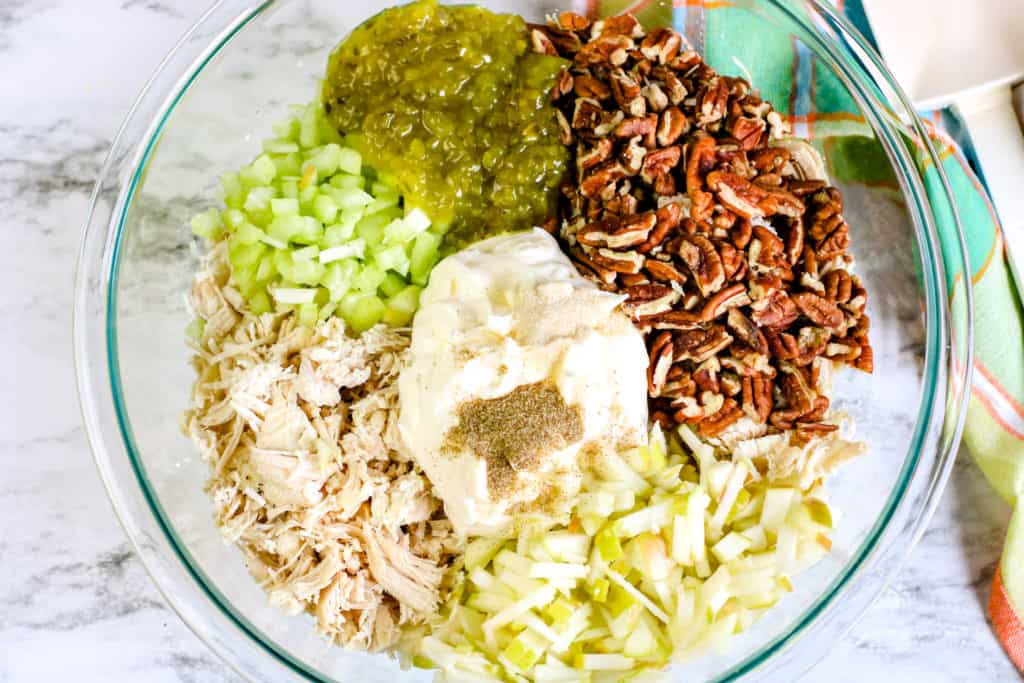 Mix the chicken, apple, pecans, celery, relish, mayonnaise, celery salt, and onion powder together until thoroughly mixed. Add additional mayonnaise if desired.
To make a wrap, place chicken salad in the middle of a large tortilla. Top with chopped romaine and sliced tomato if desired.
Wrap two opposite ends of the tortilla towards the center. Then, tuck one of the remaining ends over the contents of the wrap, tucking if needed. Roll the wrap into the loose end of the tortilla.
More recipes with chicken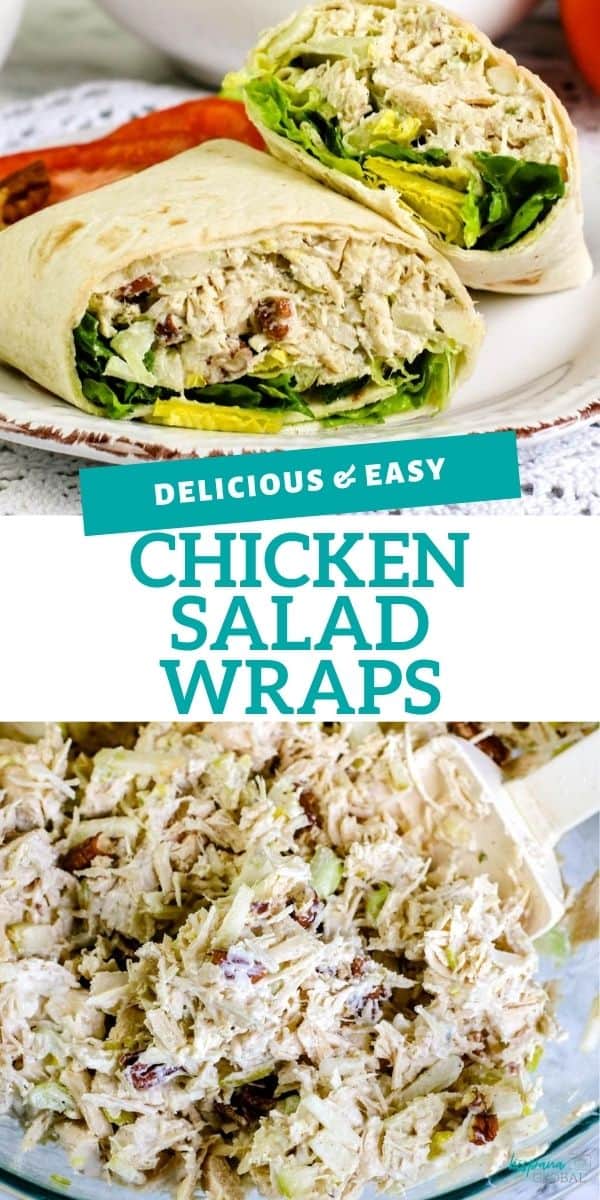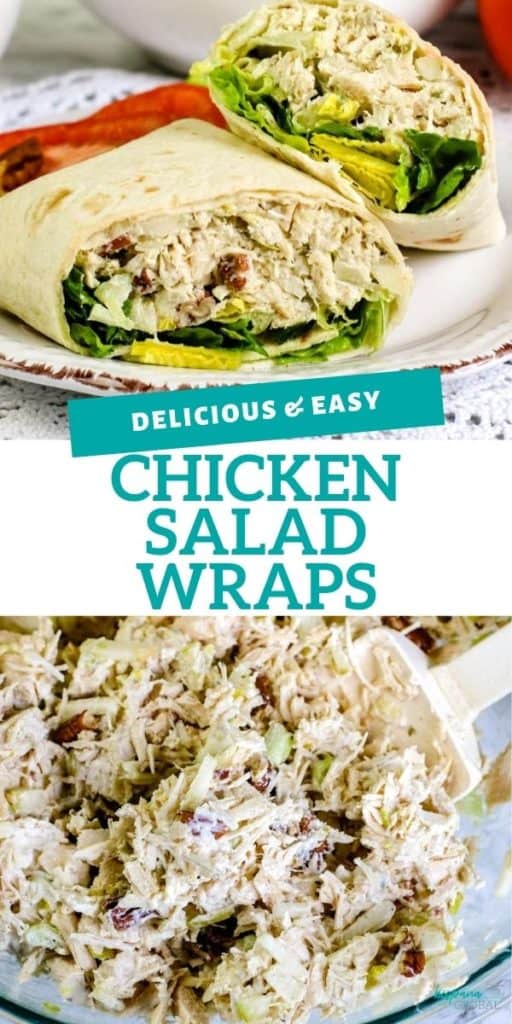 En español: Wraps de ensalada de pollo facilísimos (¡con opción sin gluten!)