8 Great Gifts for Grandma or Abuela
No matter how you call your grandma, now is the perfect time to give her special and meaningful gifts. Abuela, Grandma, Abuelita, Nana, Grammy, Mami, Mamá… there are so many names we use! Whatever we call her, abuelas are special people in our lives. So special that we created this special gift guide for Abuela, because she always deserves something special, aside from our love.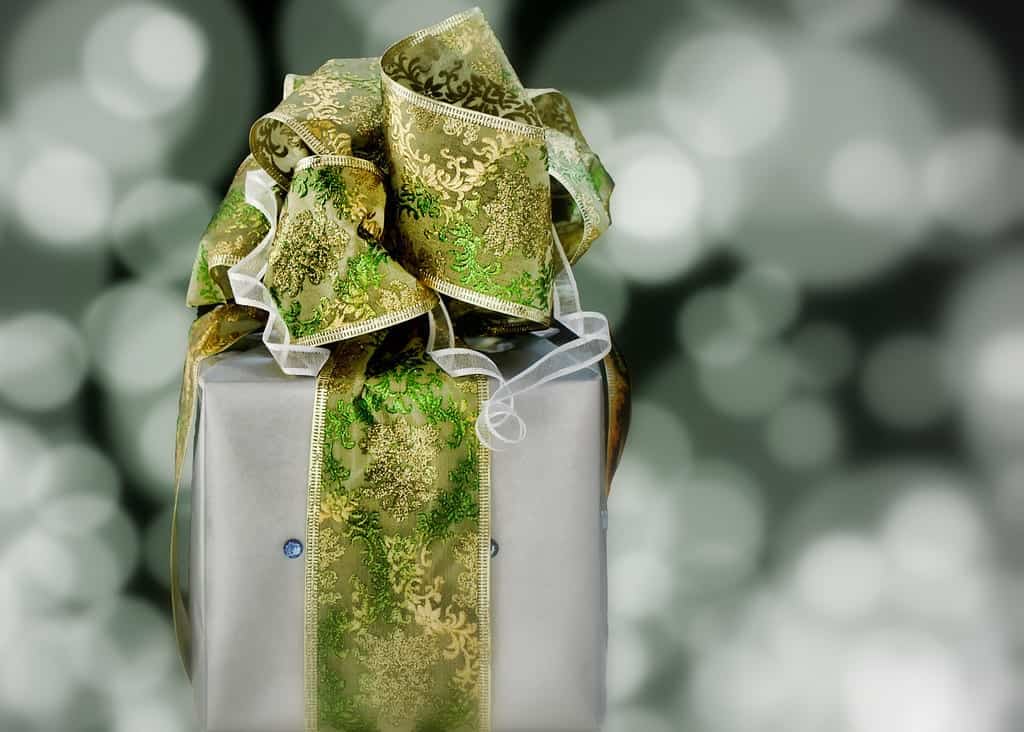 If you haven't found the perfect birthday, Mother's Day, Grandparents Day or Christmas gift for her, don't stress. We found great options that are thoughtful, too. We tend to overthink gifts for Abuela, while sometimes all we need to do is realize that what she treasures the most is our time with her.
SEE ALSO: DIY: How To Make A Spa Gift Basket
Top gift ideas for Abuelita, Gram, Grandma or Nana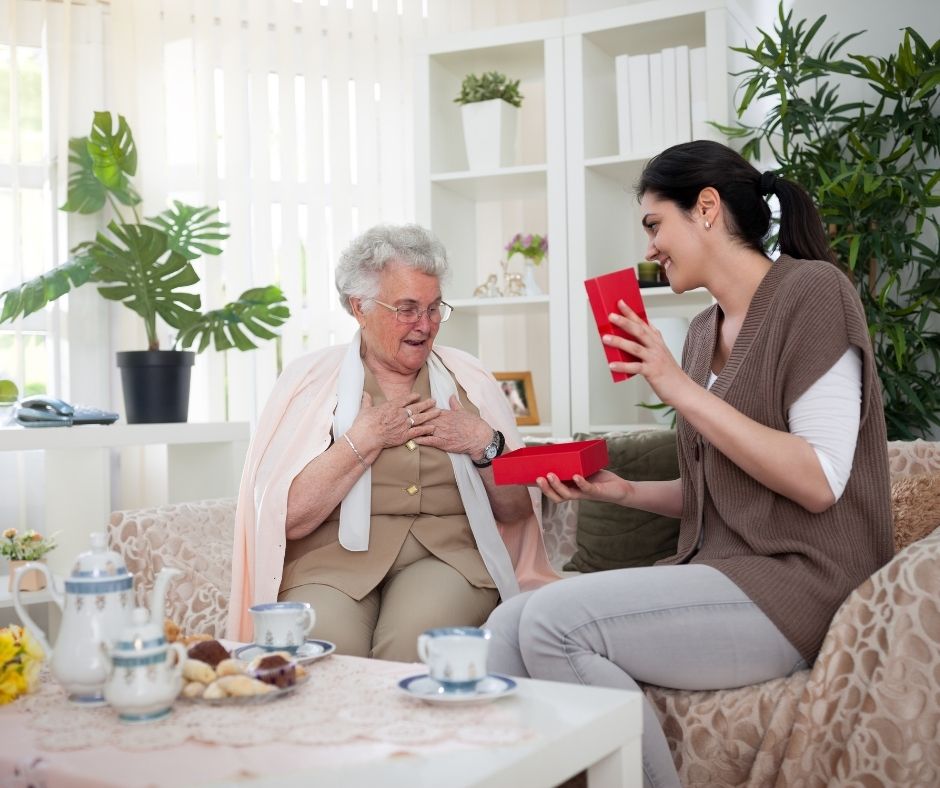 Here are five great gift ideas for Abuelita:
Netflix subscription
Chances are your grandmother has heard about Netflix from her friends but might not know how to get a subscription. Once she discovers it, she might be hooked. There are movies in many languages on Netflix, films she can enjoy with her grandkids once it is safe to have family gatherings, documentaries and even novelas! A streaming stick (like an Amazon Fire TV Stick) is needed if she doesn't have a video game console like PlayStation, an iPad, or a newer TV and cable service. If you live close by, make sure to include time to visit her and set up all the technology. Your grandma will be thrilled to have you over plus the ability to watch Bridgerton, The Crown, Velvet and so many other Netflix Series.
Necklace to keep her grandkids near her heart
There are many necklace options to choose from, my favorite one is from Origami Owl. You can pick initials, (her own or her grandkids!) and there is also an abuela charm (or grandma). You can also engrave her grandkids's names, so she will always have them close to her heart. Etsy has a great selection, too!
Photo book or photo gifts
My mom always complains that now with digital cameras no one ever prints photos anymore. (She's right!) So a photo book is a great gift for abuelas who love flipping through photo albums. Make a photo book of the best moments of the year, or of a trip you took together. Other great options are photo mugs, photo calendars (a gift that will last all year long!) or printed bags. Shutterfly always has great promotions.
Subscription Boxes
A subscription is a great gift for Abuela—something that she can get all year long. Some of my favorites are "Try the World" (you get a box with gourmet products from a different country in the world every two months).
Pamper her!
Abuelas are also doing things for other people, their kids, their grandkids, their spouses… why not get her something that is only for herself? If she has been vaccinated (and boosted!), you can safely get her a mani-pedi, a facial, a massage. Better yet, make it a date and spend some time with your abuela or mamá! You will cherish the time and you will both feel relaxed and rejuvenated.
Make her life easier
Perhaps grocery shopping exhausts or stresses her out and an Instacart membership would help her tremendously. Or maybe an Amazon Prime membership would help her shop, access movies and series, plus make it easier to download books. Does she enjoy audio books? Audible has so many great audio books and podcasts.
Connect her to the world
A new smart phone can really help Abuela stay connected to family with video calls. Teach her how to use Facetime or Whatsapp video capabilities so she can always see loved ones regardless of distance and the pandemic. Ideally, set it up with large fonts and install all the apps before you gift her a new phone. Zoom is also good to have. Also teach her how to access news sites, video streaming apps, her favorite shows on YouTube, and any social network she is familiar with. Bonus tip: save family photos on her camera roll so she can always see the faces of those she loves the most.
A smart device to entertain her
The Echo Show 5 is such a powerhouse that is truly easy to set up. You can set up a photo slideshow for your Grandma or show her how to do video calls to other family members that also have Echo Show devices. It also allows you to ask Alexa to play TV shows and movies via Prime Video, Netflix, and more on the 5.5″ screen. Or stream favorites from Amazon Music, Apple Music, Spotify, and others. Abuelita can also search up new recipes or ask Alexa about the weather in Spanish! You only have to set up the desired language, English or Spanish, which is amazing.
SEE ALSO: 17 Free Printable Holiday Cards in English and Spanish
Homemade gifts for Mom or Grandma
Here are a few gifts you can make at home for Grandma, perfect for Mother's Day, birthdays, Christmas or Hanukkah.
What are your favorite gift ideas for abuelita?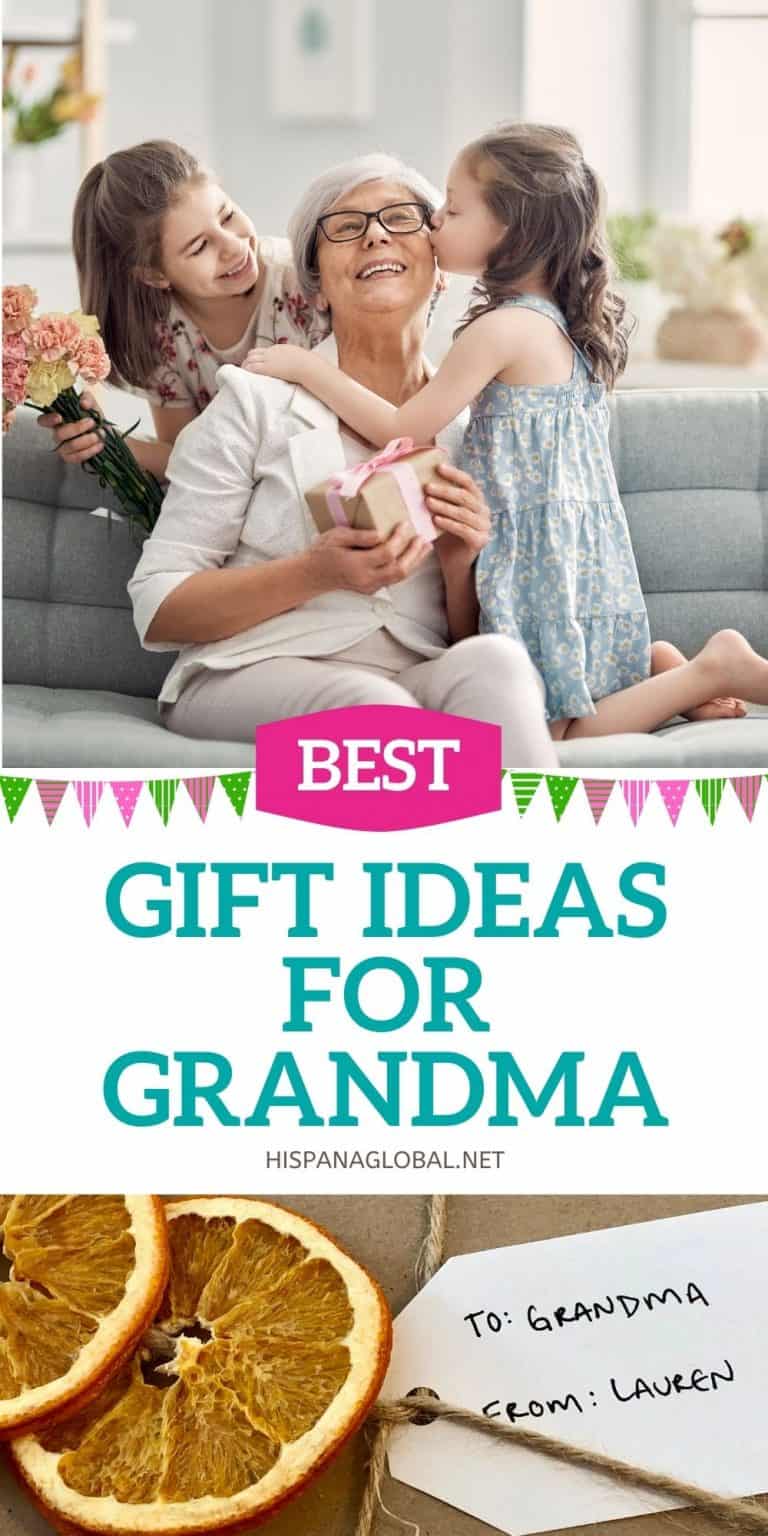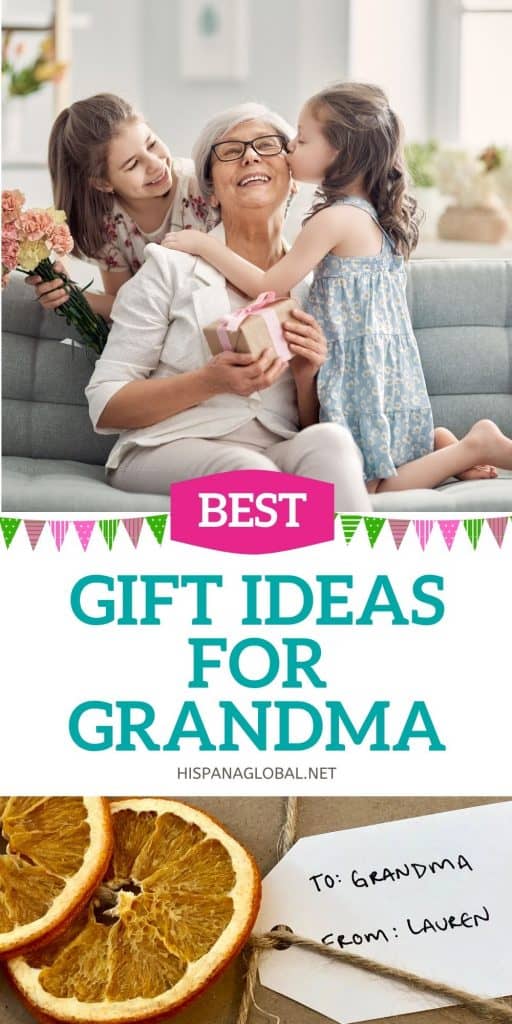 Photo credit: Gift Giving Just Around the Corner:-) via photopin (license)