10 Tips When Traveling To Disney World With Grandparents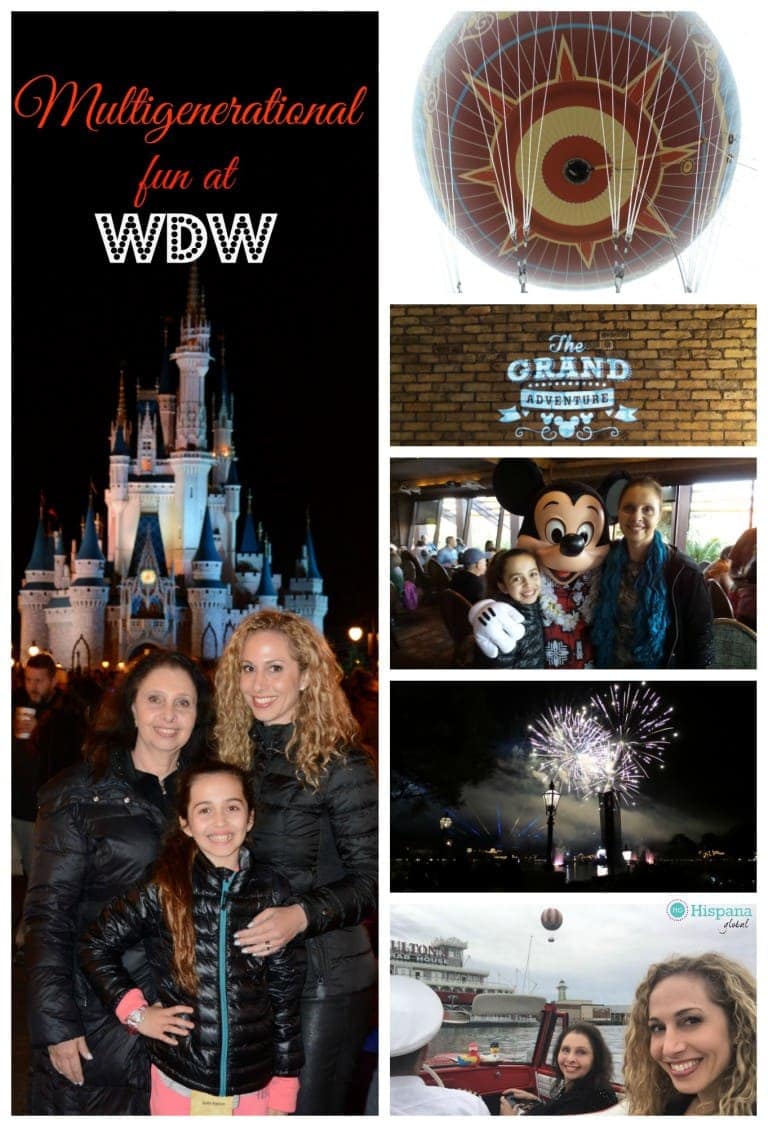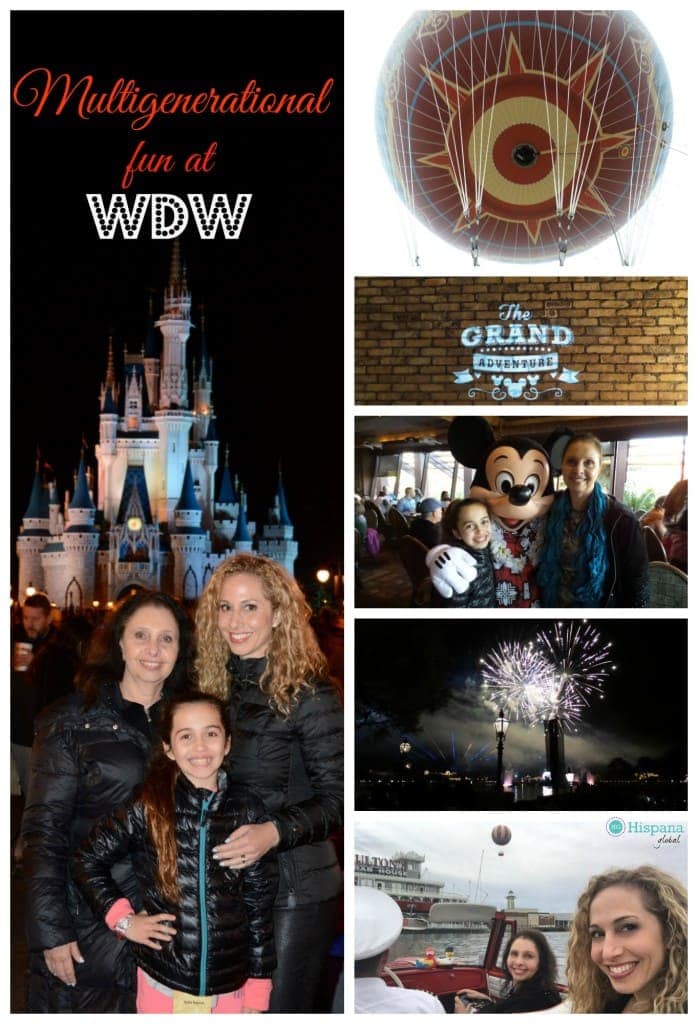 Traveling to Walt Disney World with grandparents is a wonderful experience. The memories you build with your children and your own parents are truly priceless. However, multigenerational travel can have its unique challenges, so it's important to keep in mind the needs and interests of every family member.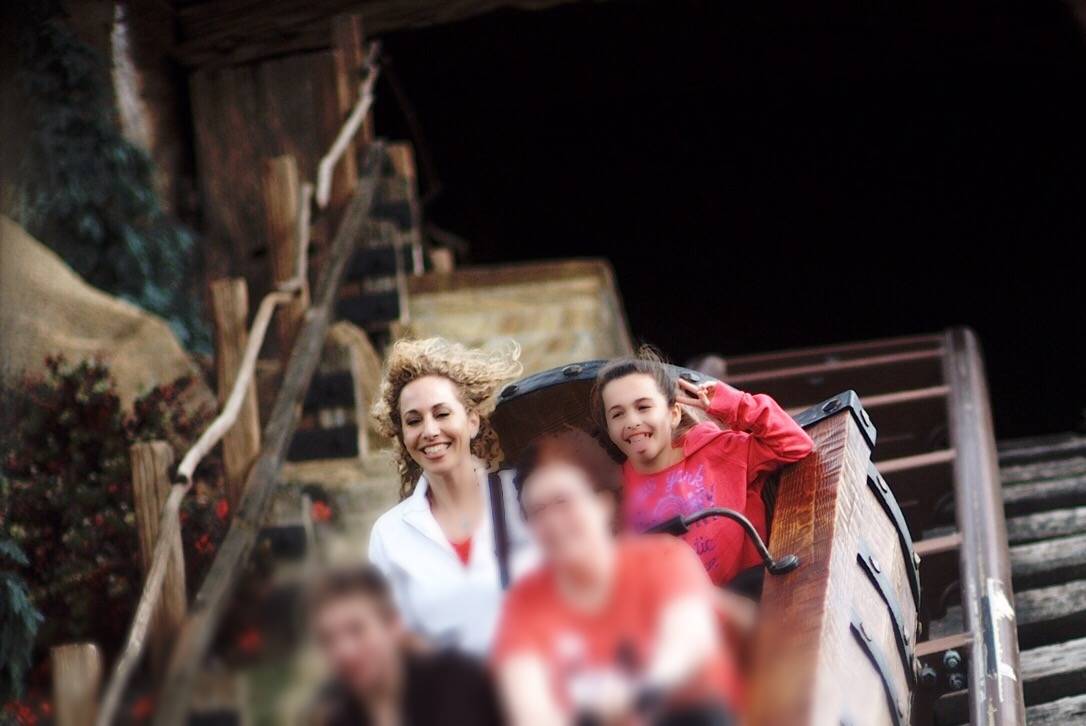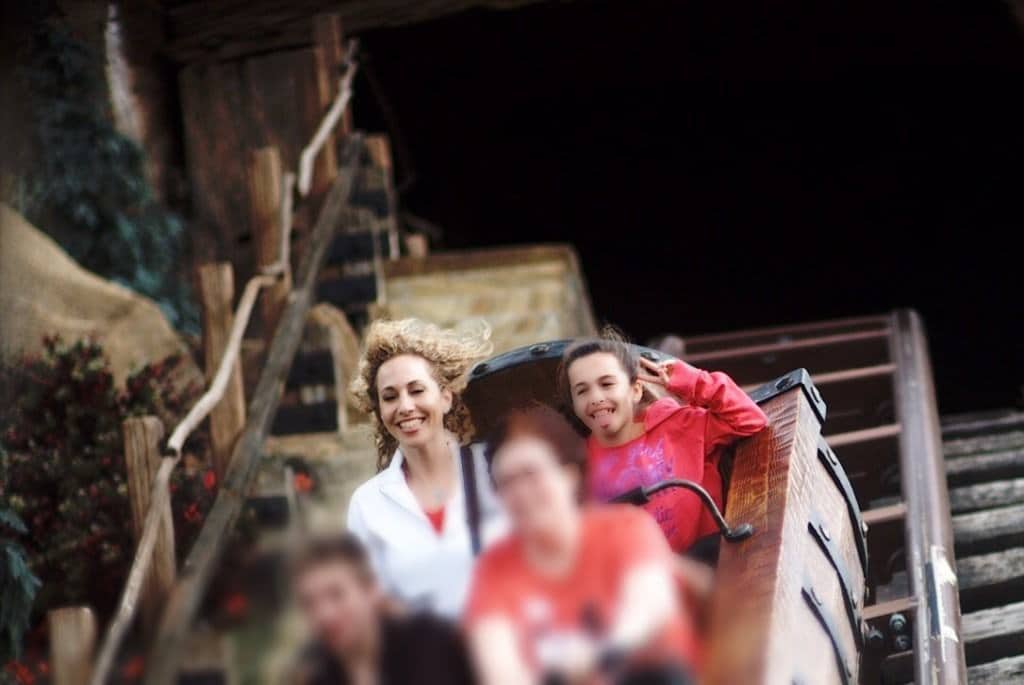 I recently got to visit Walt Disney World Resort with my mom and my daughter. We made it a girls-only trip, which was a treat in itself. Many activities were planned as part of the press trip we attended, but we had plenty of time to explore on our own.
Top tips to visit Disney World with grandparents
Here are a few tips for your next Disney trip if you'll be traveling with grandparents:
Plan which parks you wish to visit and which rides are your must-sees. By planning in advance you can check out park hours, find out which days extra magic hours are available and then you can book your FastPass+ times at your favorite attractions.
Take into account any special needs. If mobility is an issue, book a wheelchair or scooter in advance. If food allergies are a concern, call the restaurants in advance or note the allergy in the online booking.
Book at least one dining reservation per day before you leave for your trip. I can't stress this enough. Don't wait until you get to the parks to try to get a dinner reservation! Although there might be a cancellation here and there, chances are that you won't find a table for your party size and the time you wish unless you check days and weeks in advance. You can book your dining reservation online, using the free My Disney Experience app or by calling. You will need a credit card just to secure the reservation and won't be charged unless you don't show up. By planning at least one meal per day, you will get time to recharge and relive the day's experiences.
Create a schedule that you can share with every family member. Most smartphones make it very easy to share appointments with their own set of reminders, something that comes in handy when coordinating a group. That way everybody knows where they are going and when to be ready.
Plan for downtime. Grandparents might be in great shape but that doesn't mean they don't get tired. Scheduling a break in the afternoon is a great idea if you plan on staying at the parks at night to watch the fireworks. You can also split up as a group and set a specific meeting time and location so everybody gets to do what they want to do on their own.
Understand that not all rides are for everybody. My daughter loves all the mountains (Space Mountain, Splash Mountain, Thunder Mountain), but my mom, not so much. We made sure to alternate rides my mom enjoyed with the roller coasters, so grandma could sit them out while my little thrill seeker got her adrenaline fix. Tip: There are massage chairs in the gift shop right outside Space Mountain. For $2 you can recharge while waiting for your party to finish the ride!
Keep snacks and water handy. It's easy to get distracted and forget to stay hydrated or to stop for a snack. Both can make adults and kids a bit cranky. Carry water bottles and refill them at the parks or purchase drinks at the parks, but remind everybody to drink plenty of water. That also means frequent bathroom breaks… Tip: use the free My Disney Experience app to locate restrooms at the parks.
Think beyond the parks. There is plenty of fun outside the parks, especially at Disney Springs (which used to be Downtown Disney), where you can shop and enjoy top notch food (we loved The Boathouse and Morimoto Asia). We rode on the amphicar and also experienced Characters in Flight, similar to a hot air balloon ride. My mom and I loved both of them! You can also go see Cirque du Soleil's La Nouba or play bowling. If your family likes vaudeville and slapstick comedy,  check out Hoop Dee Doo Musical Revue at the Fort Wilderness Resort.
Take plenty of pictures! You think you'll remember every moment but the reality is that our memories are too fragile. Use the Photopass photographers to capture key moments, especially at night when a professional camera is needed to get that perfect shot in front of Cinderella's castle. We tried out Disney's Memory Maker to purchase all of our Photopass pictures and I loved it! Not only was I able to get the photos taken by the professional photographers at Disney, but I also have the action shots from the rides and even cool videos from Seven Dwarfs Mine. Also remember that you can always ask the photographers to use your own camera or smartphone.
Check out the spa. If you have time and enjoy some pampering, make sure to book a spa treatment. Your back and feet will thank you! We treated ourselves to a massage the last day of our trip and it was the best. It's pricey but in our case, totally worth it. We booked our massage at the Saratoga Springs Senses spa through the centralized number, which was a hassle because we were on hold for a while, but the spa in itself was fantastic, with great service and a truly relaxing ambiance.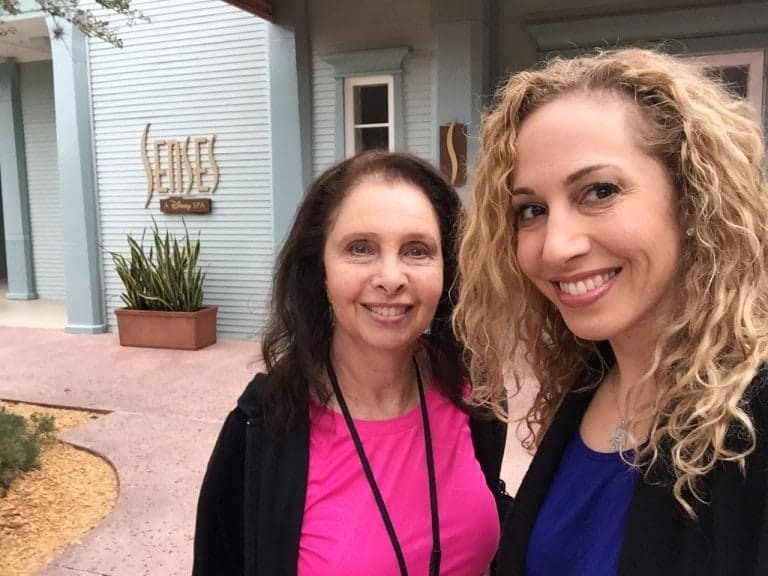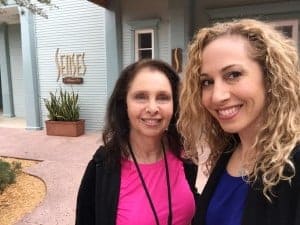 If you're looking for more Disney travel tips, check out some of my videos.
More tips when traveling to Walt Disney World
You might also like:
A few photos of my Disney World with grandparents trip
Disclosure: I was invited by Disney Parks on a press trip with my mother and daughter but this is not a sponsored post.
En español: Consejos si viajas a Disney World con los abuelos