Easy Halloween candy charcuterie board
This Halloween candy charcuterie board is so easy to make.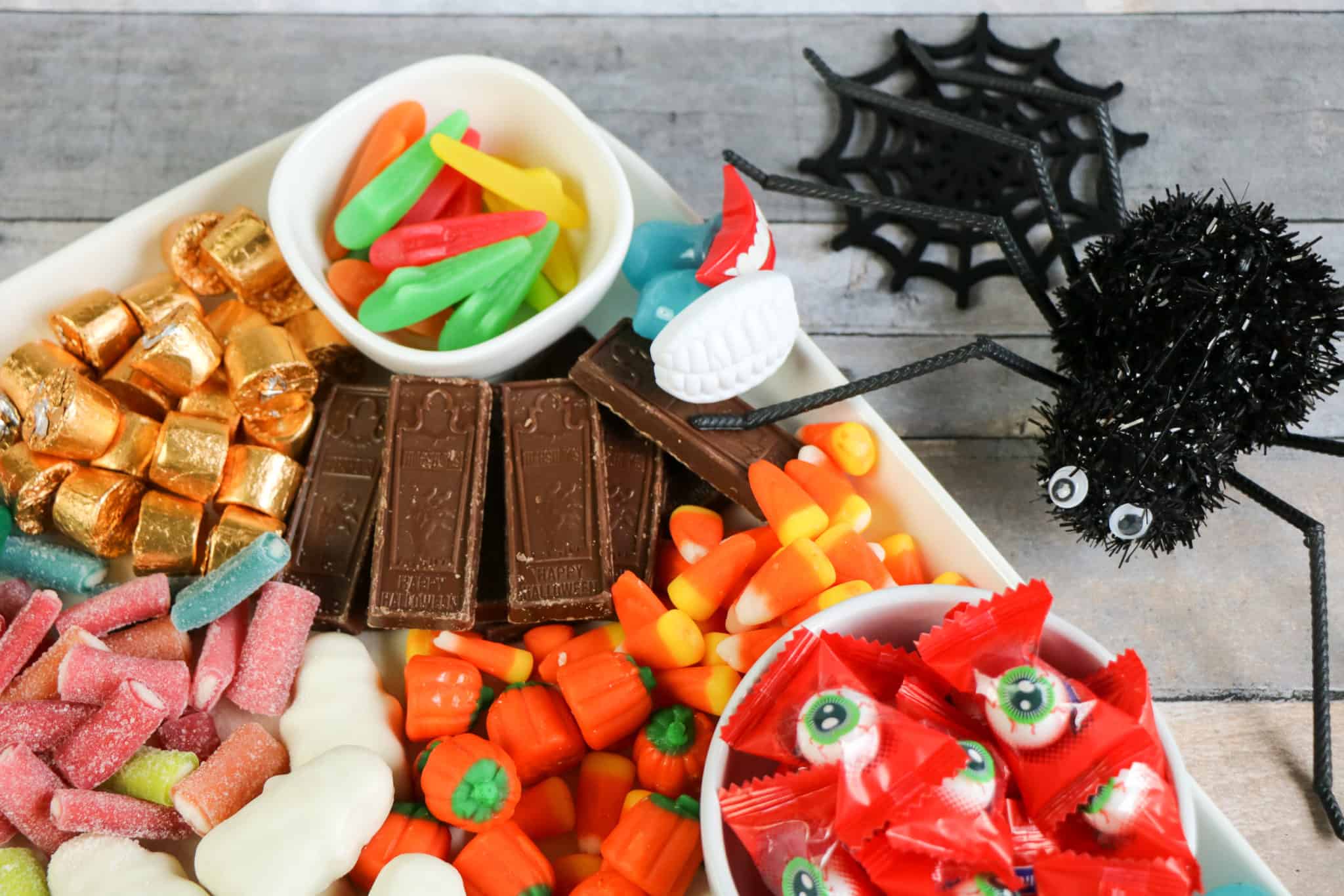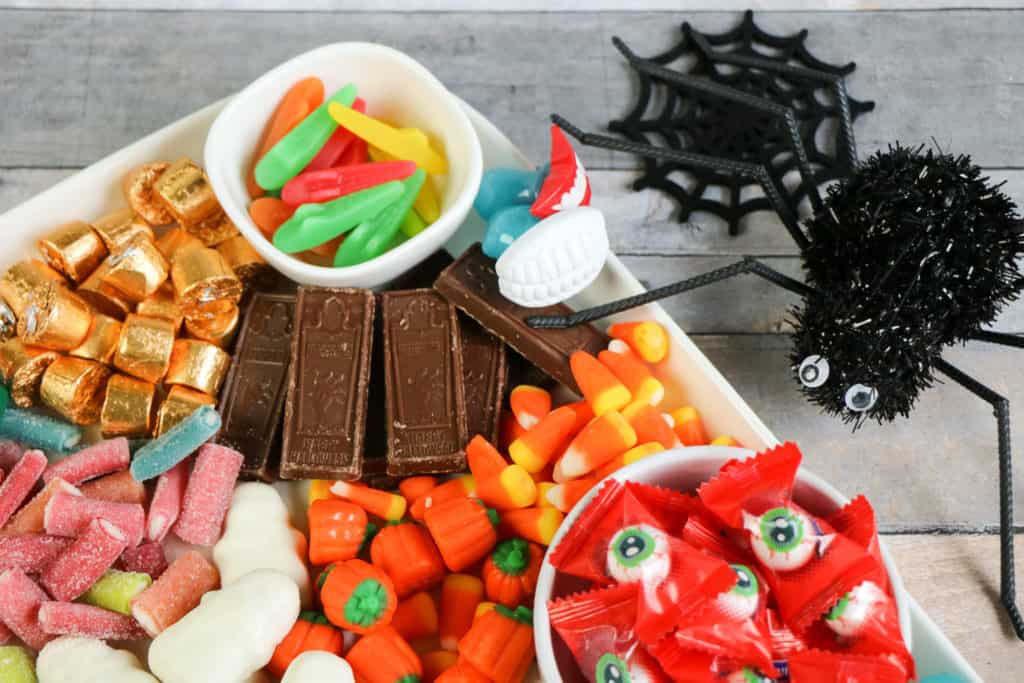 It's also the perfect addition to your spooky celebration. Aside from being colorful, it keeps everything organized, too. Kids of all ages love being able to get their favorite candy! Just make sure you have several sets of tongs available so nobody fights over who gets to serve themselves first. If you switch out the candy, it's a great idea for any holiday.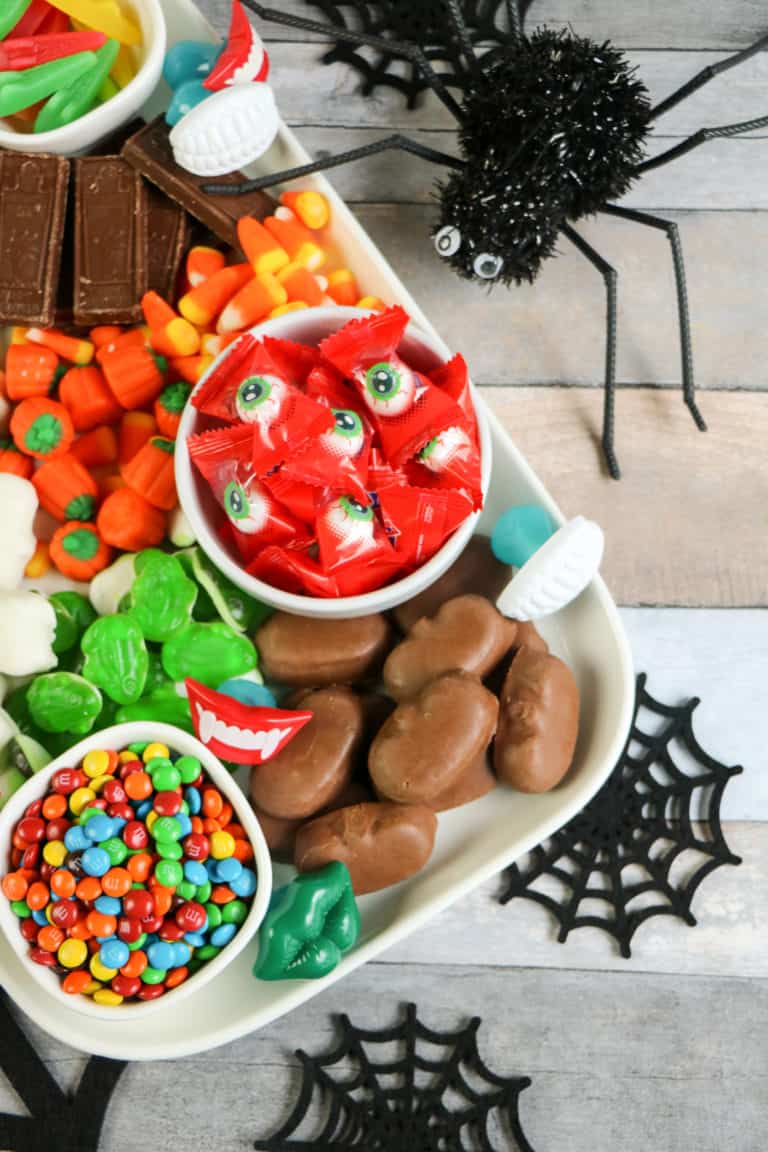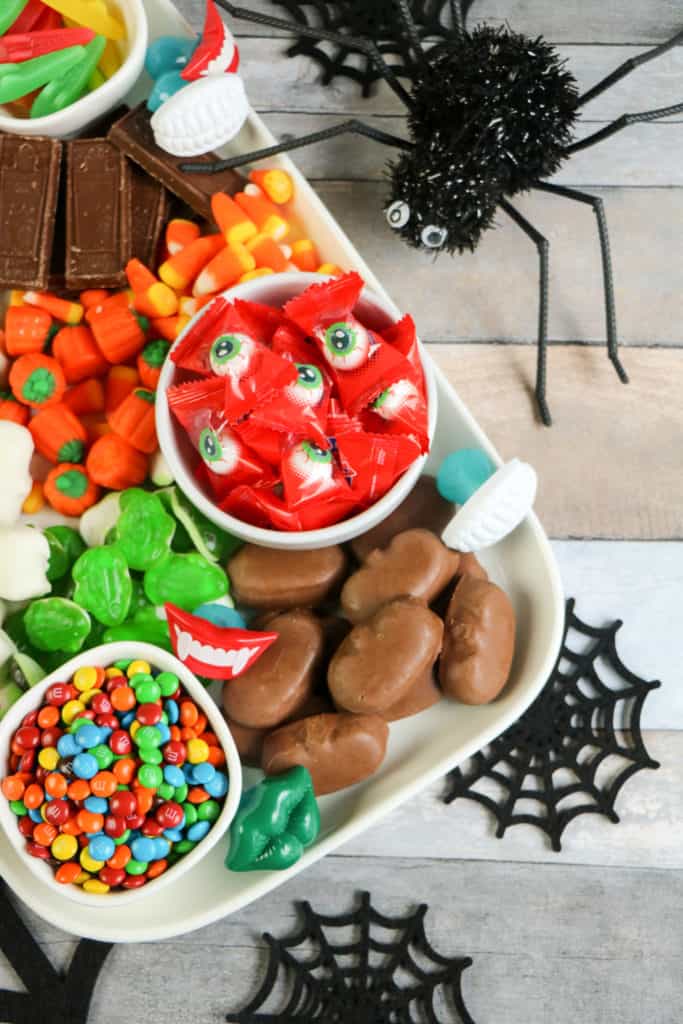 Halloween candy charcuterie board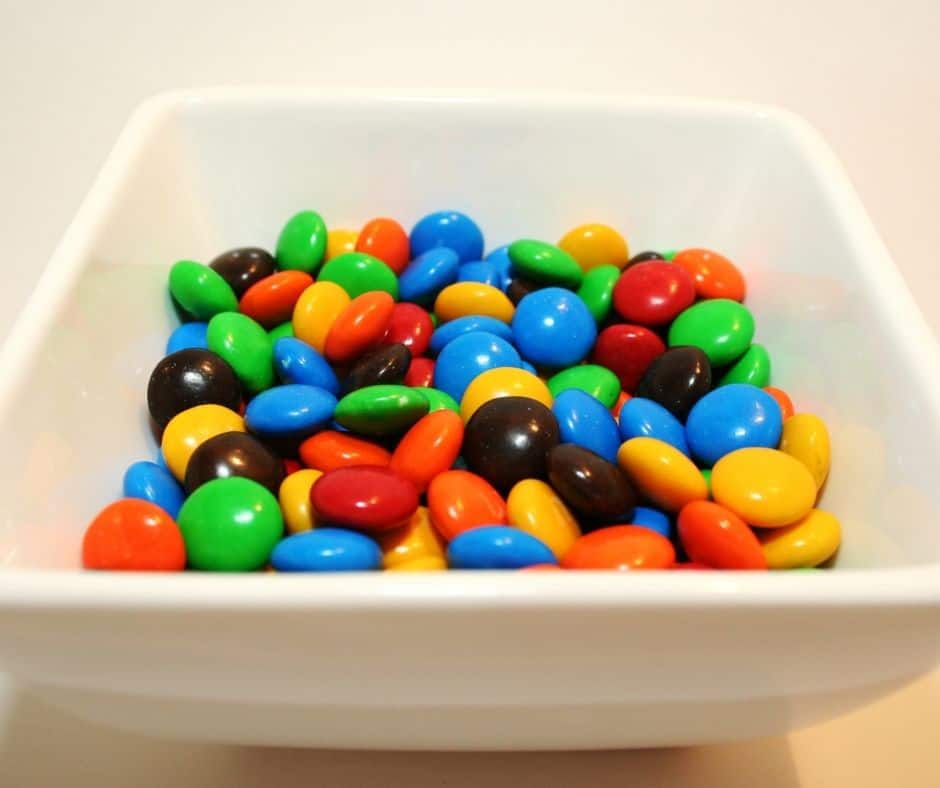 You will need:
Assorted candies, such as Twizzlers, M&Ms, Candy Corn, Candy Pumpkins, Halloween Pez, Jelly Slugs, Bloody Bites or your favorite miniature candy. (This blog receives a small comission through these affiliate links at no extra cost to you)
Small containers, bowls or disbes
Large cutting board or platter
Instructions: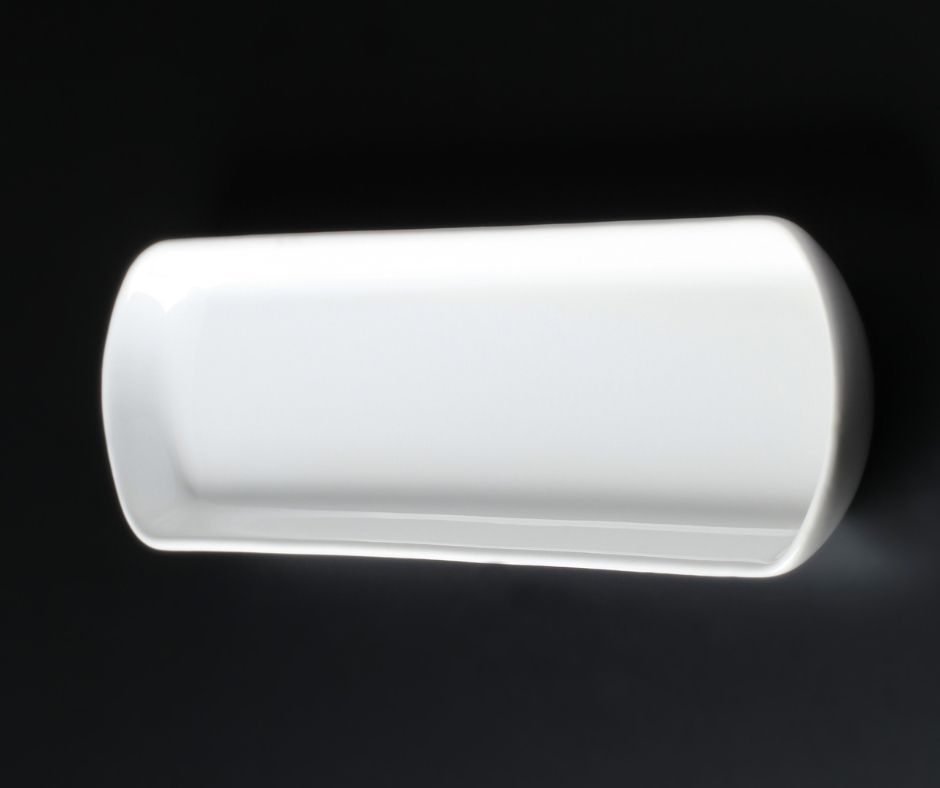 Choose a board or serving dishes for the charcuterie board.
Place loose ingredients (small candies, loose candies, etc.) into bowls or individual dishes. Place those bowls on the board or buffet first.
Arrange other candies around the bowls.
Add assorted Halloween decorations and place tongs so everybody can serve themselves.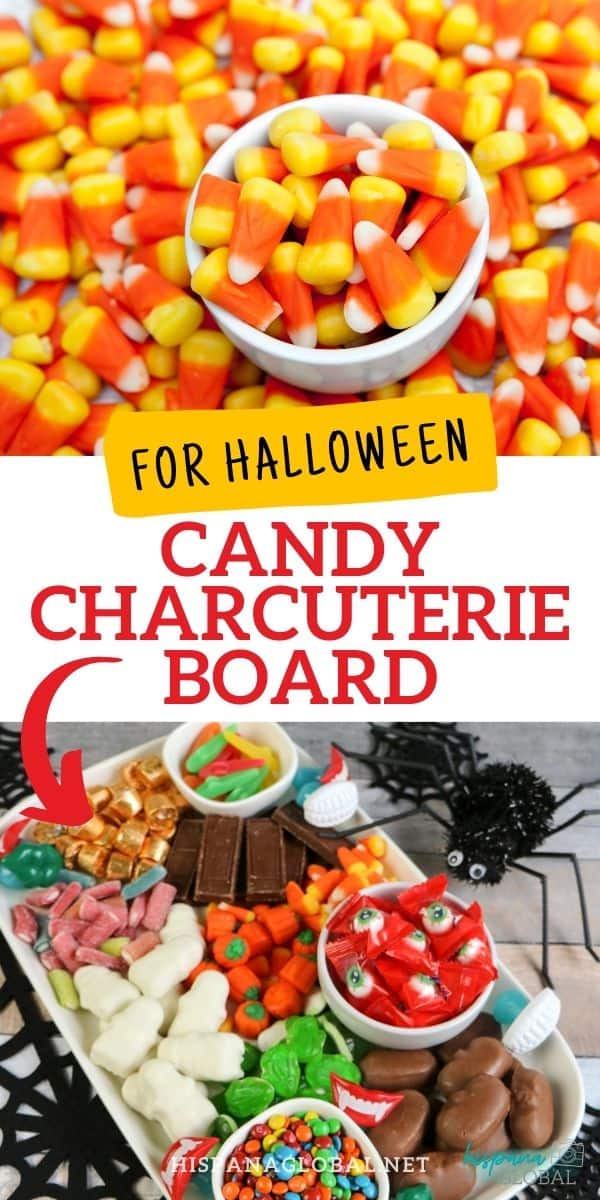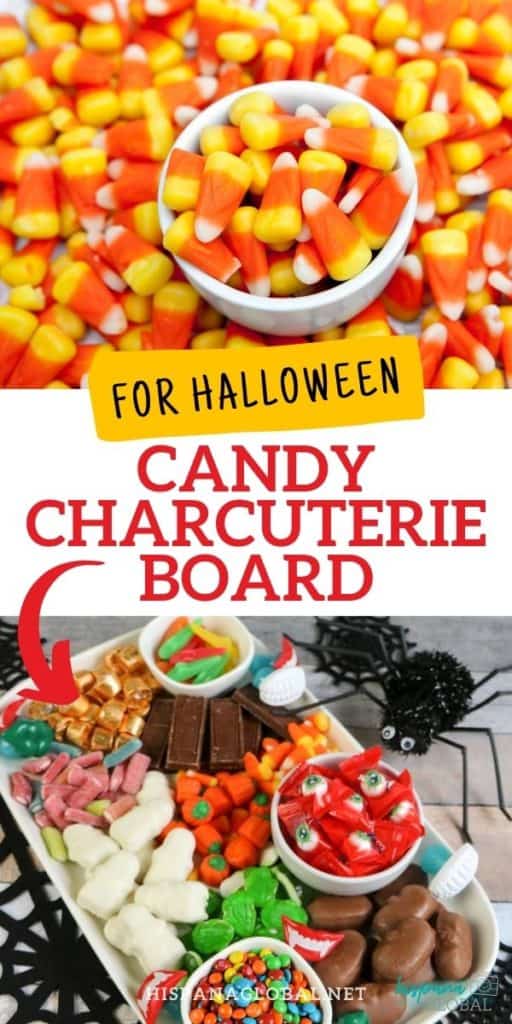 More Halloween ideas