Need some fresh inspiration to celebrate the spookiest day of the year? Here are 10 easy and fun Halloween ideas that your kids your love. Whether you need costume ideas, tablescape inspiration or a few easy recipes, we have you covered.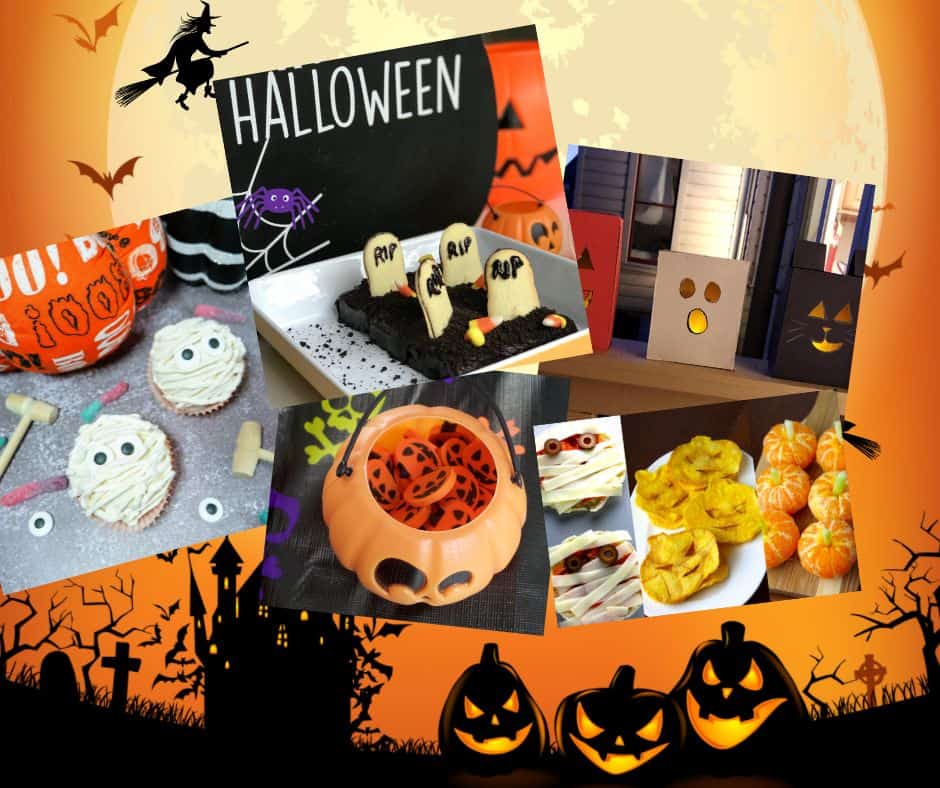 Allergy-friendly Halloween tips
What about allergy-friendly Halloween ideas? We also have a few. Whether you need a gluten-free recipe, nut-free snack ideas or a healthy Halloween treat, we also included them because we know it can be challenging. My own niece is celiac so I am extra careful.
If you have multiple children with different needs and don't want to serve them all the same treats, you can section off areas of the table that are allergy-friendly. Please take the time to label the areas or the treats, to make it easier for kids to choose what is safe for them. This is crucial if you are hosting a Halloween party!
I also recommend having separate candy dishes. Cross contamination is a real concern, so it's better to be safe than sorry.
Fun and easy Halloween ideas
1. Latino-inspired costume ideas
Looking for Latino-inspired Halloween costume ideas that don't make you cringe? Find 7 great costume ideas inspired by Hispanic icons like El Chavo or La Chilindrina.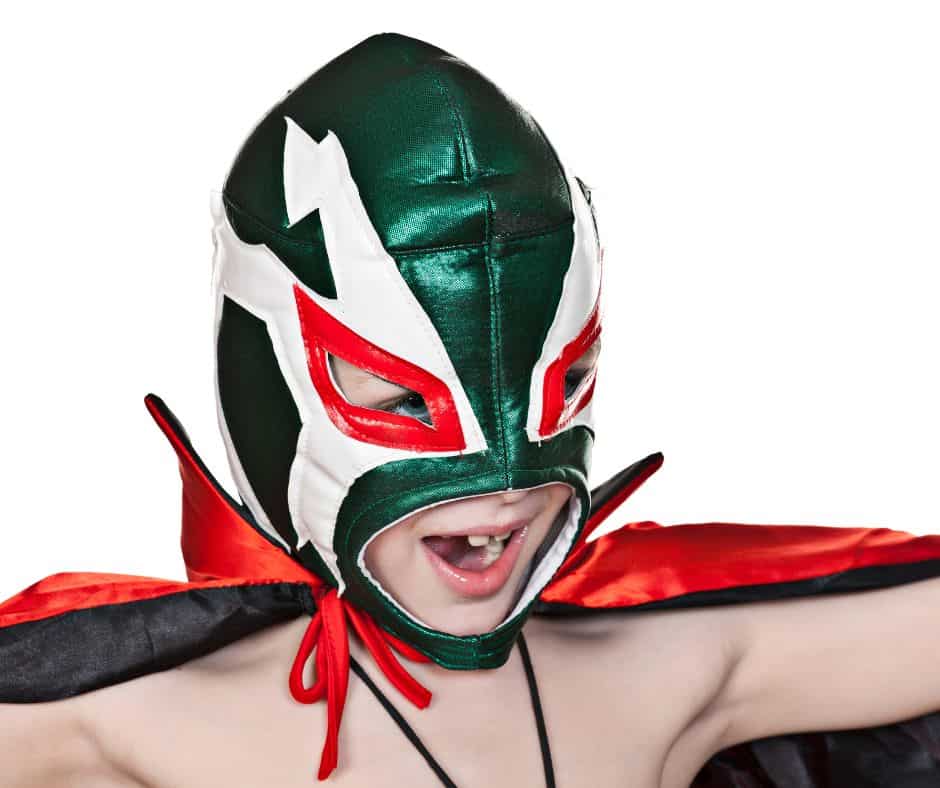 2. Gluten-Free Ghost Meringues
These spooky ghost meringues are perfect for your Halloween table. Not only are they super easy to make, but they're also gluten free.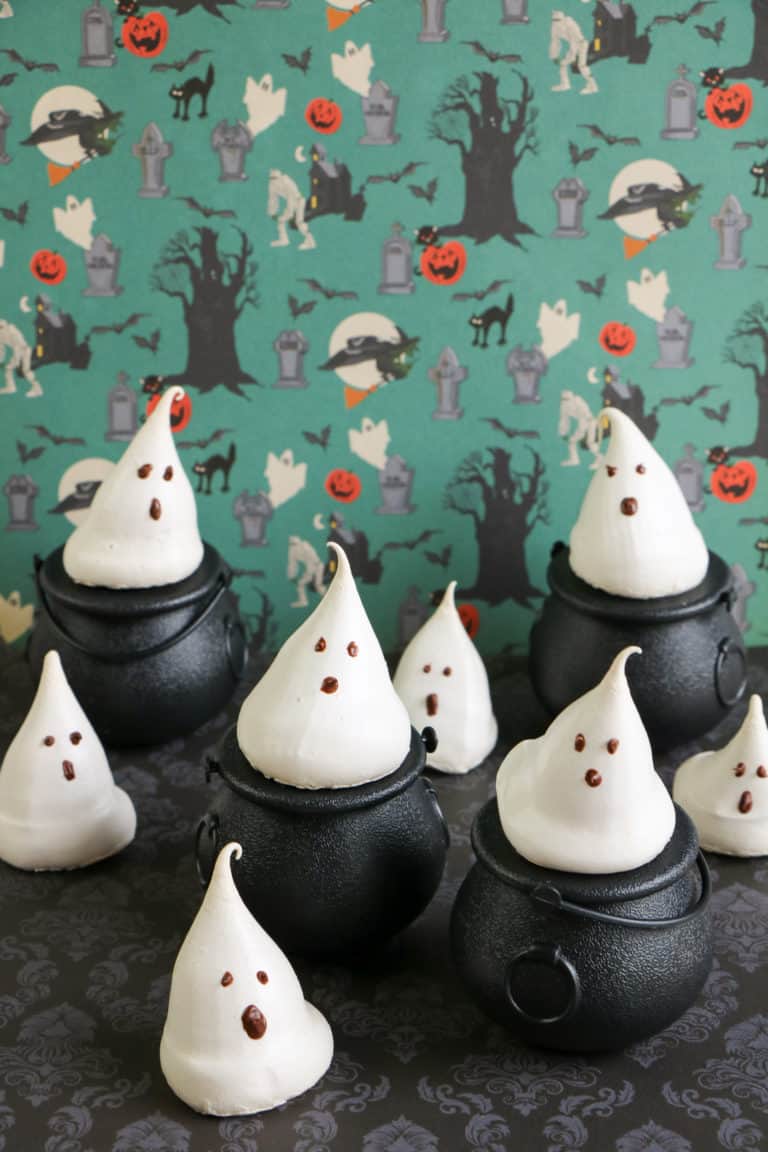 3. Spooky Candy Board
This colorful Halloween candy charcuterie board is the perfect way to serve spooky treats. It's also so easy to make!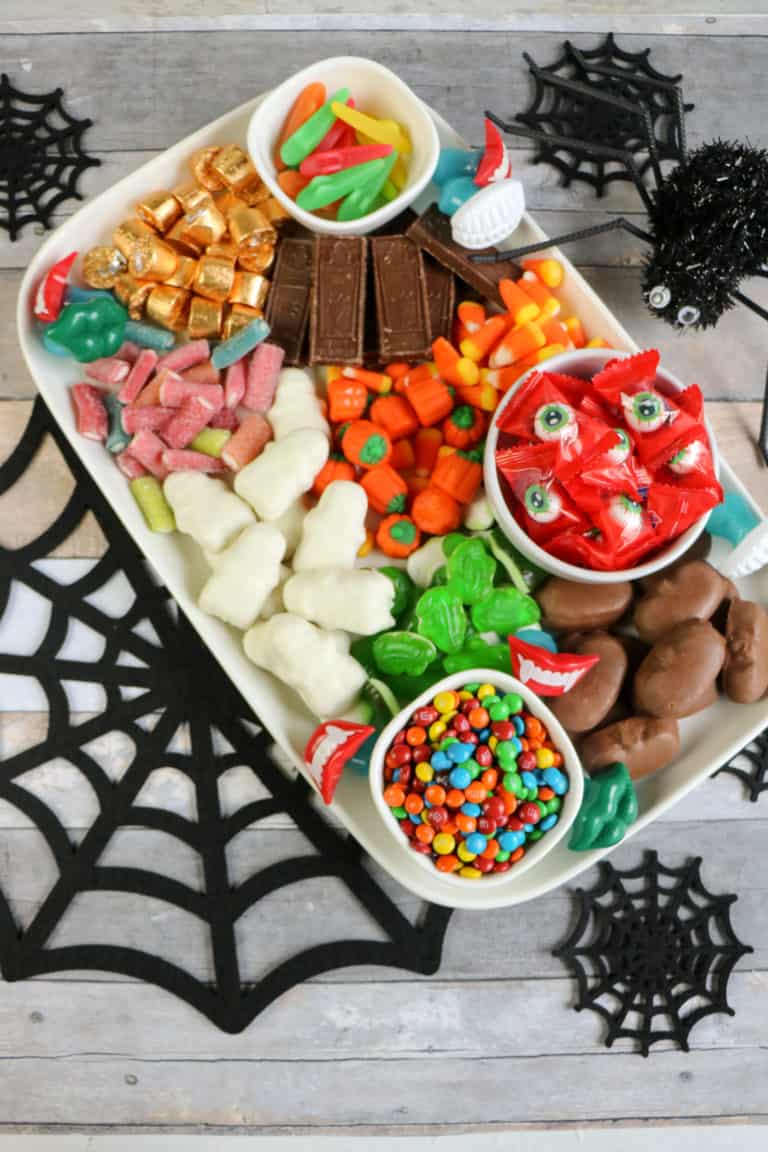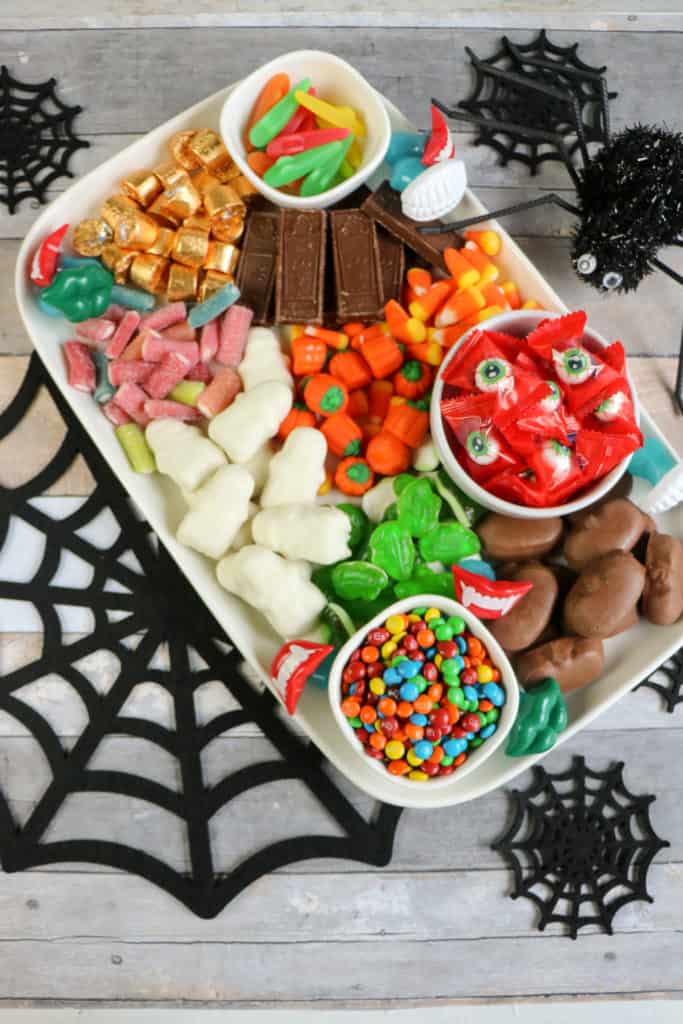 4. Dirt cups with gummy worms
Make this yummy Halloween treat in minutes. Just add gummy worms to this dirt cup made with brownies, crushed Oreos and marshmallow cream. Kids also love making this dirt cup.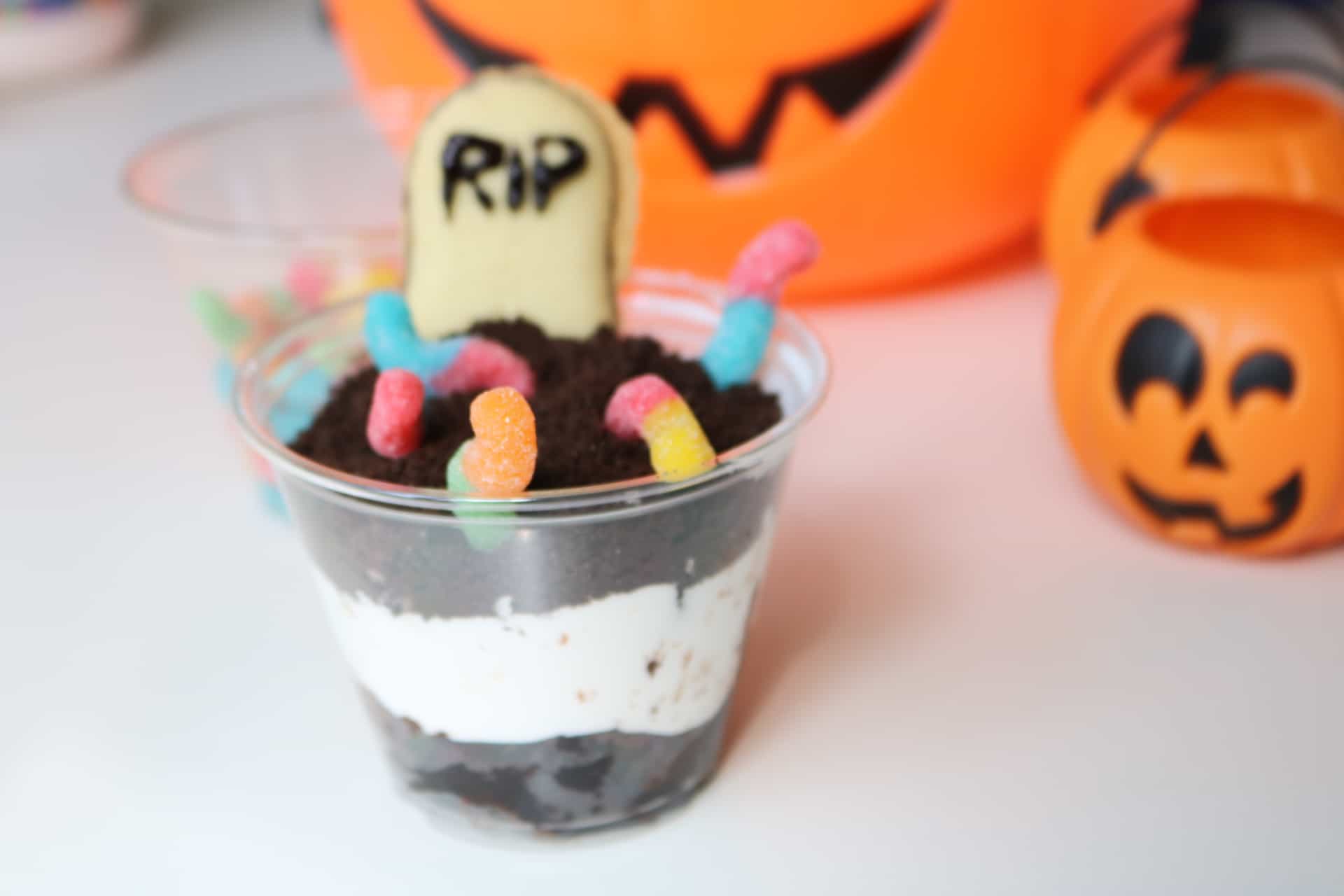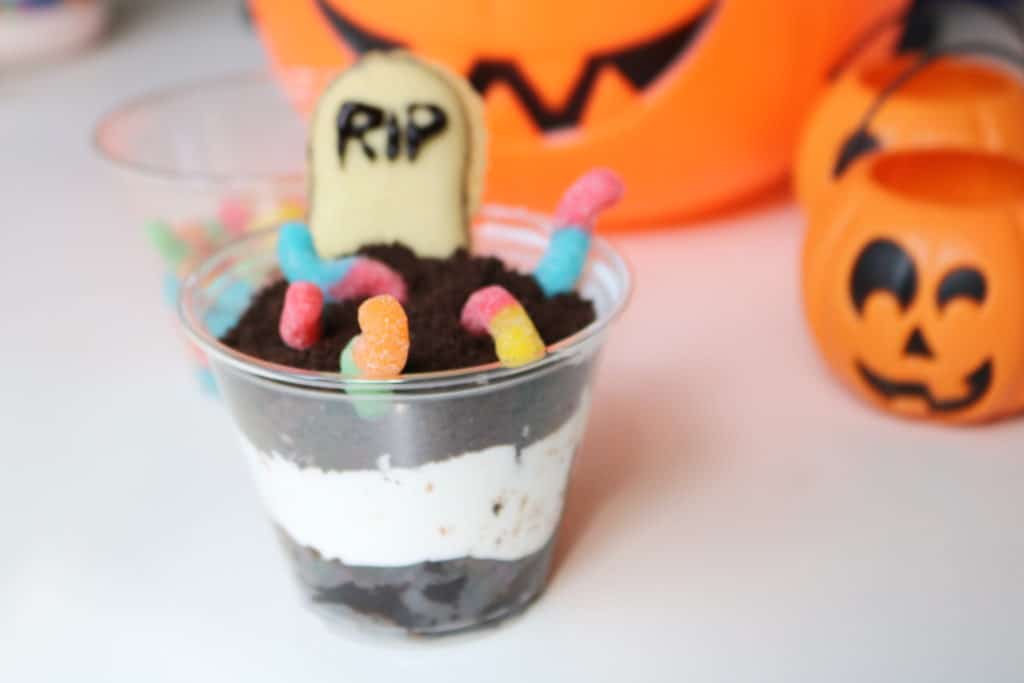 5. Brownie Cemetery
This Halloween treat is so easy to make and it's wickedly delicious. A brownie cemetery will delight kids and adults. It also is a great addition to your Halloween table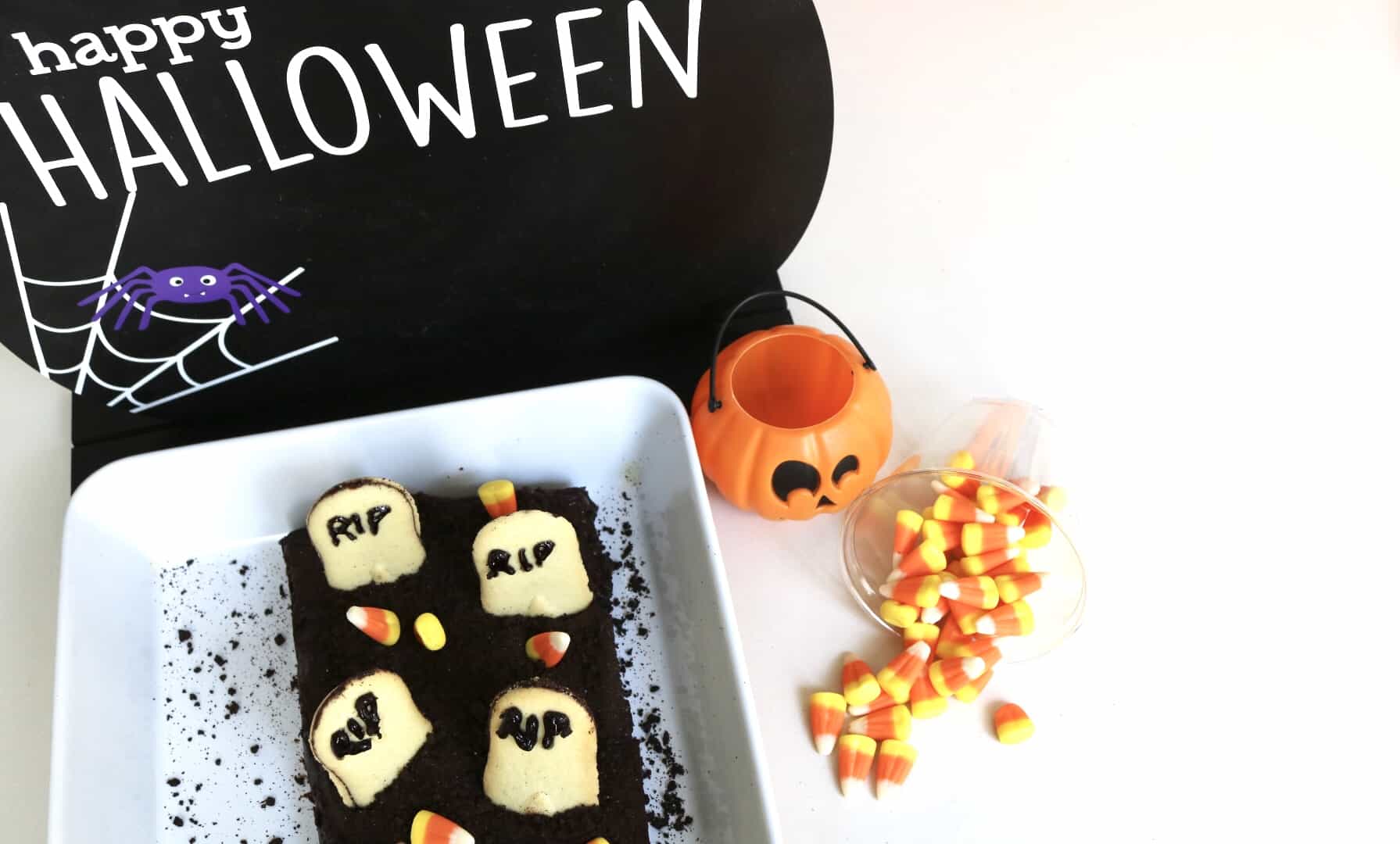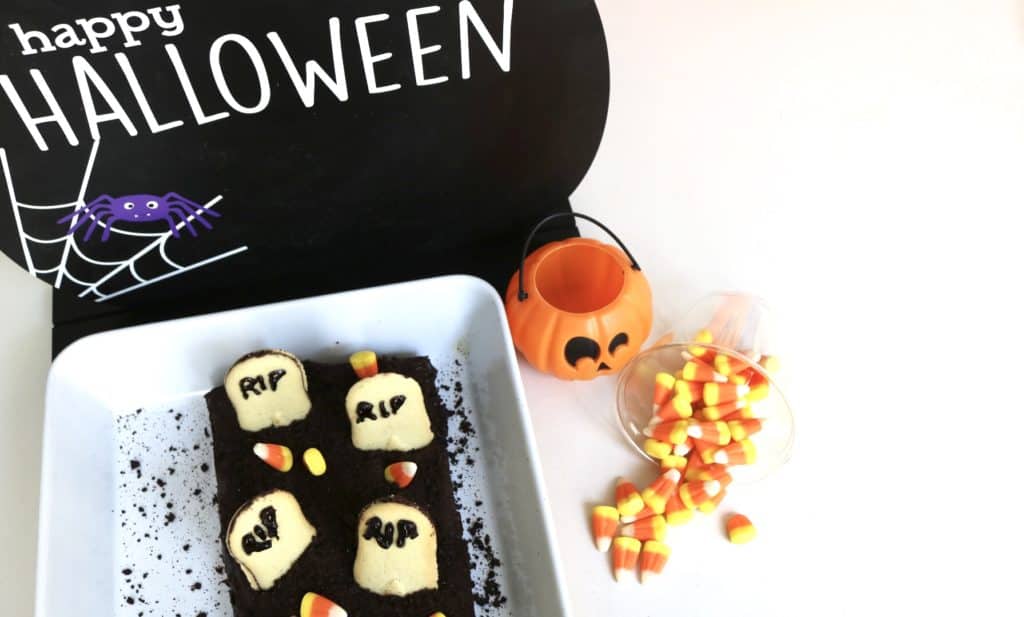 6. Candy Corn Marshmallow Ghosts
These candy corn marshmallow monsters are super easy to make and are delicious. They look great on any Halloween table!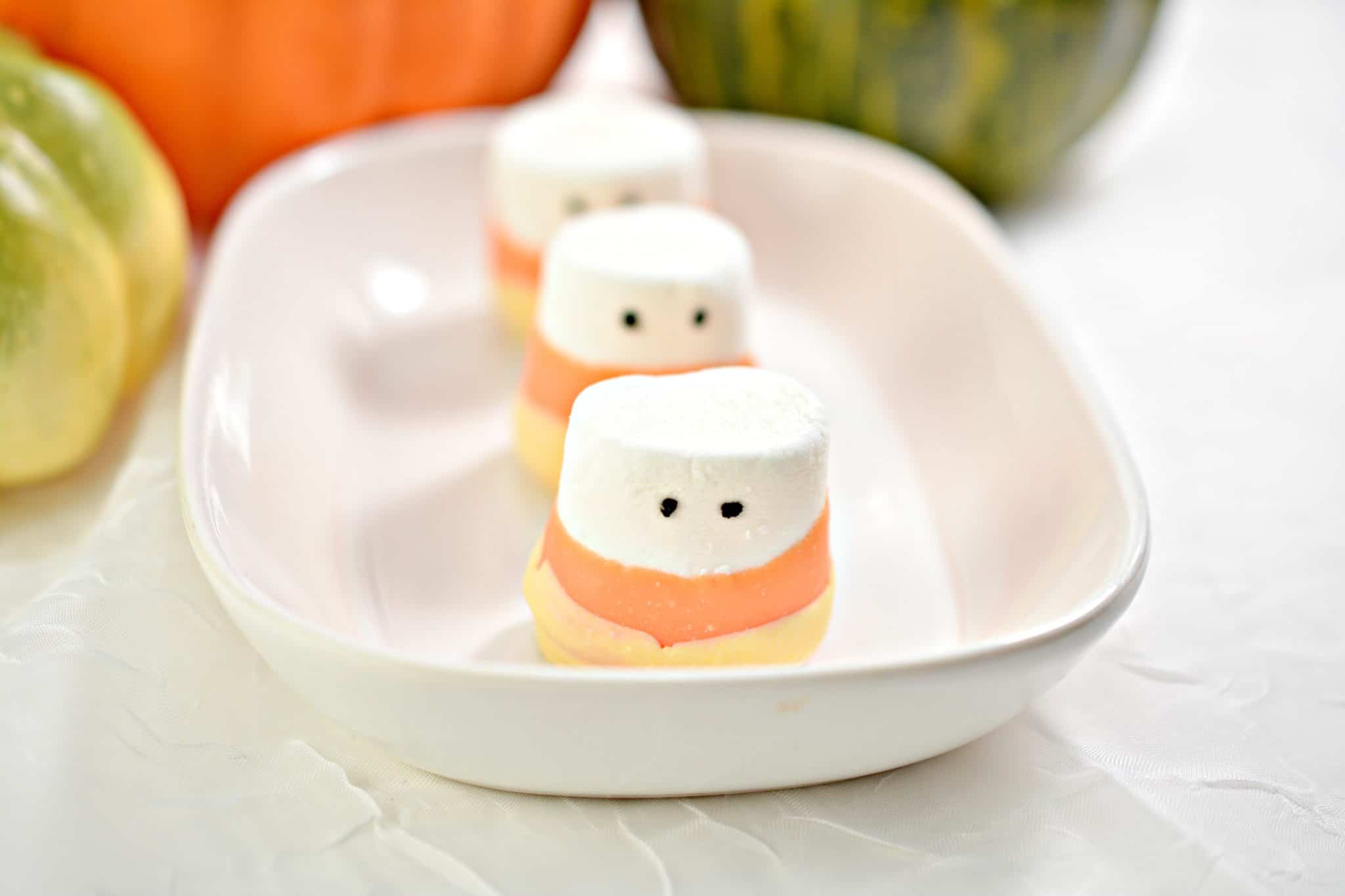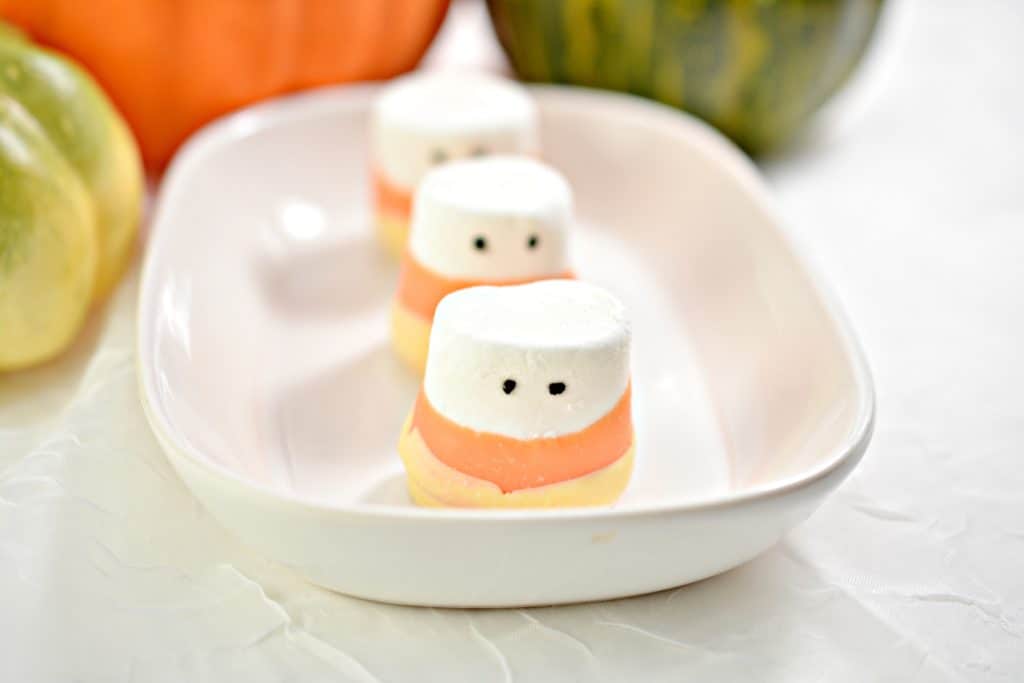 7. Nut-Free Ideas
If your child's school is nut-free, here are plenty of snack ideas. They're also great for Halloween!
8. Allergy-Friendly Applesauce Mummies
All you need to make the adorable mummies is medical tape, a permanent marker, googly eyes and applesauce pouches, like Go-Go Squeeze. Find step by step instructions here.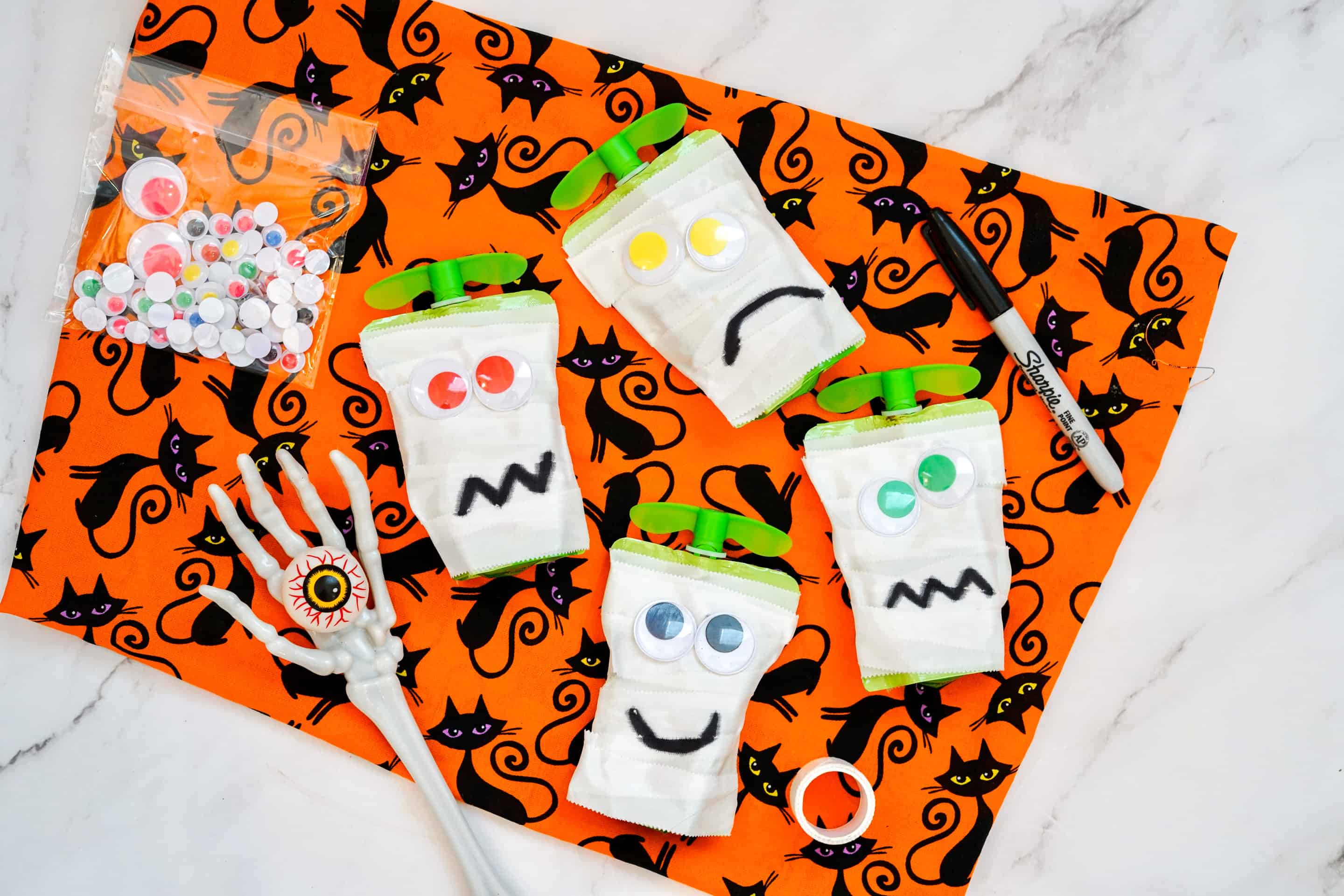 9. Breakable Candy Mummies
If you're looking for the perfect Halloween treat, look no further than these fun breakable candy mummies! They'll be a hit at any party.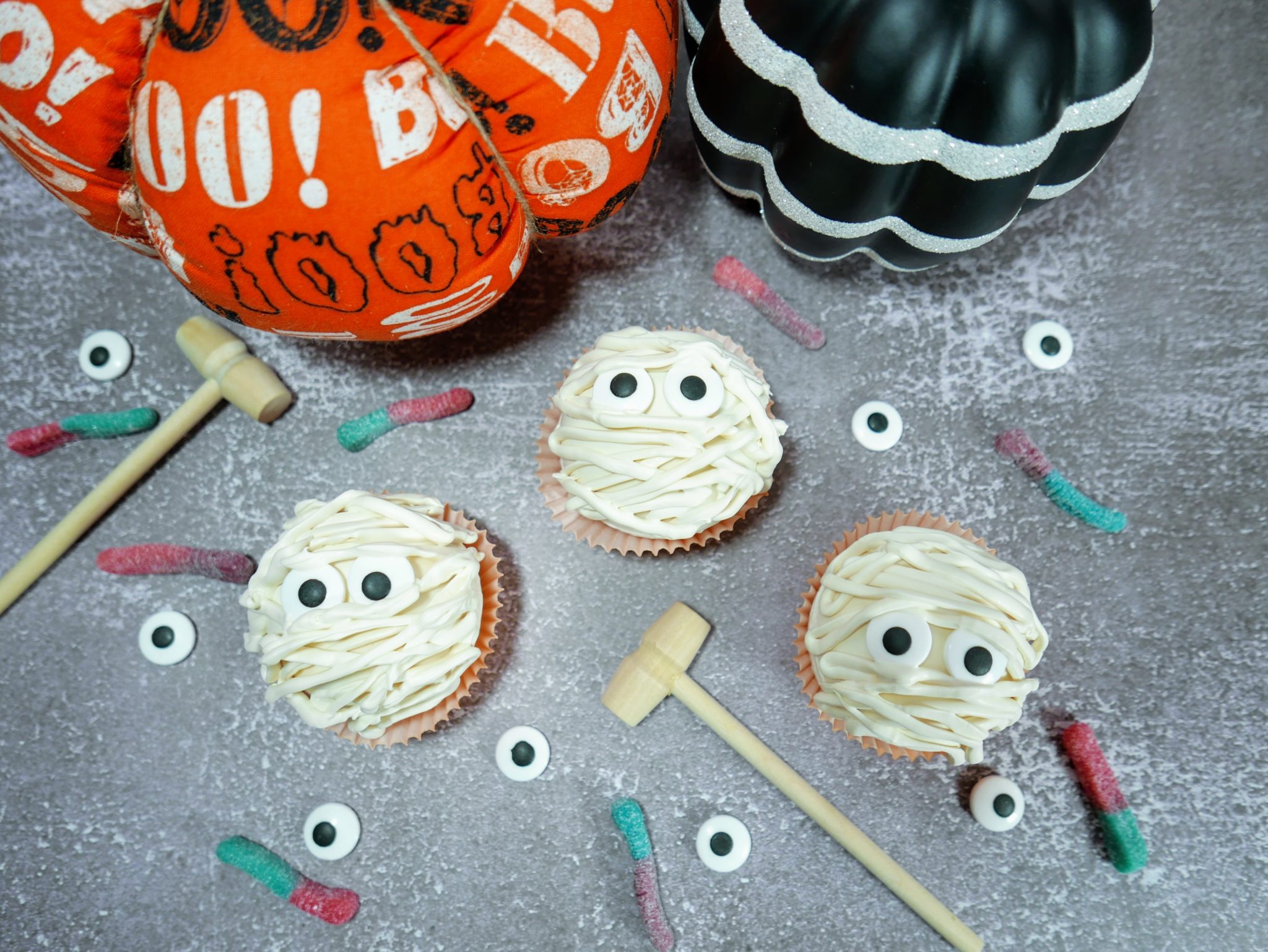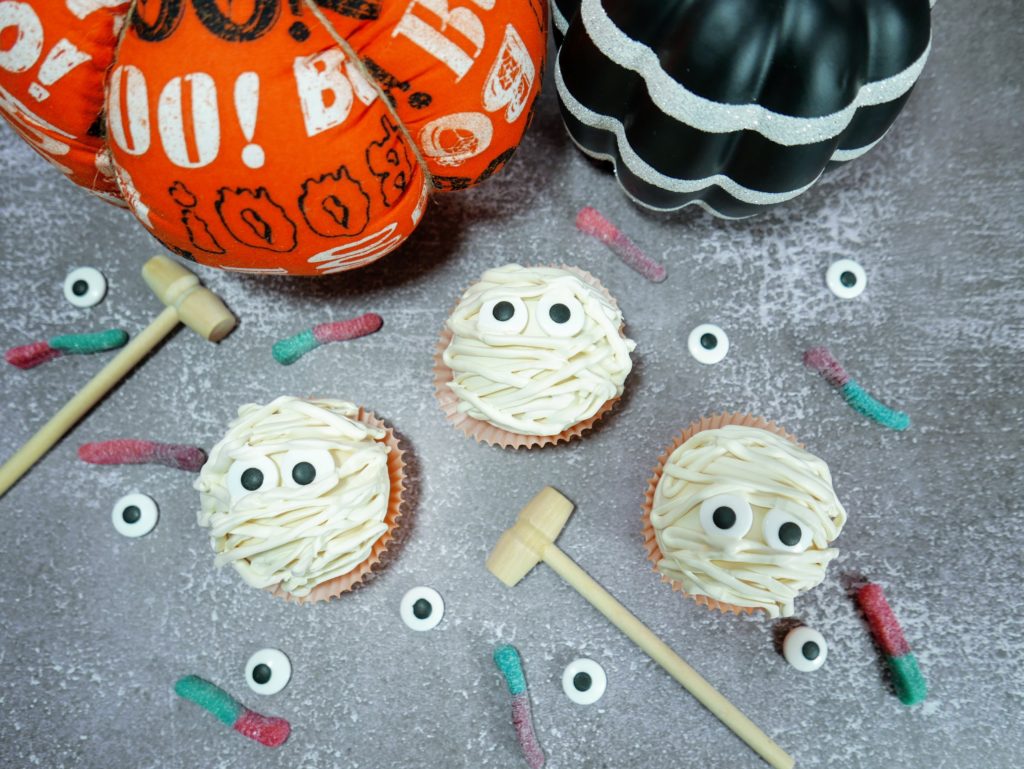 10. Halloween paper Lanterns Using Recycled Materials
Find out how to make the spookiest Halloween luminarias or paper lanterns using recycled materials with your kids.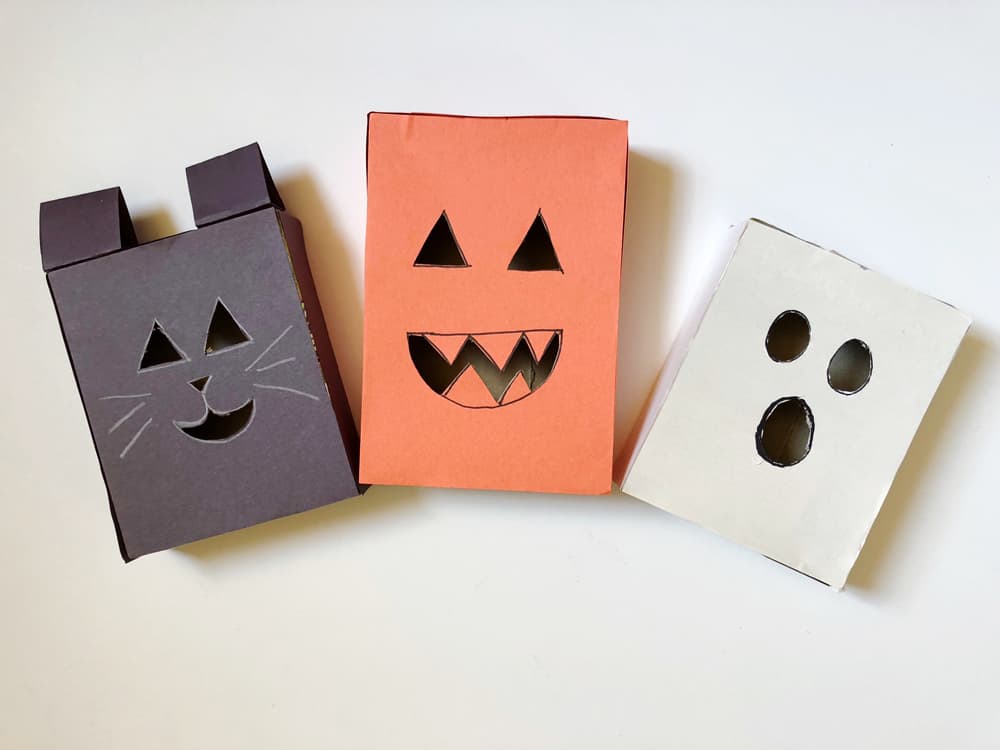 How are you planning to make Halloween extra fun and spooky this year?