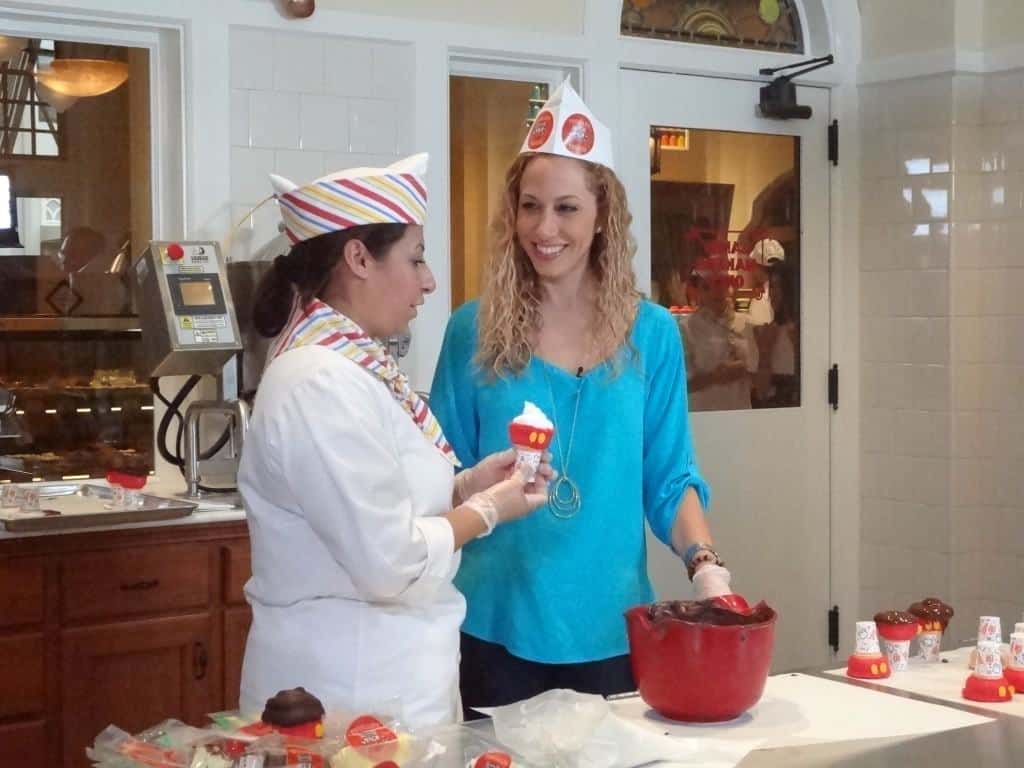 Chocolate dipped marshmallow cones from Disneyland? Yes, please! In June I got to try these delectable treats at Disney California Adventure's Trolley Treats candy store and I was hooked. So much, that I asked whether they could show me how to make them at home. The folks at Disneyland were kind enough to share the recipe with me and I even made a video so you can see all the steps involved.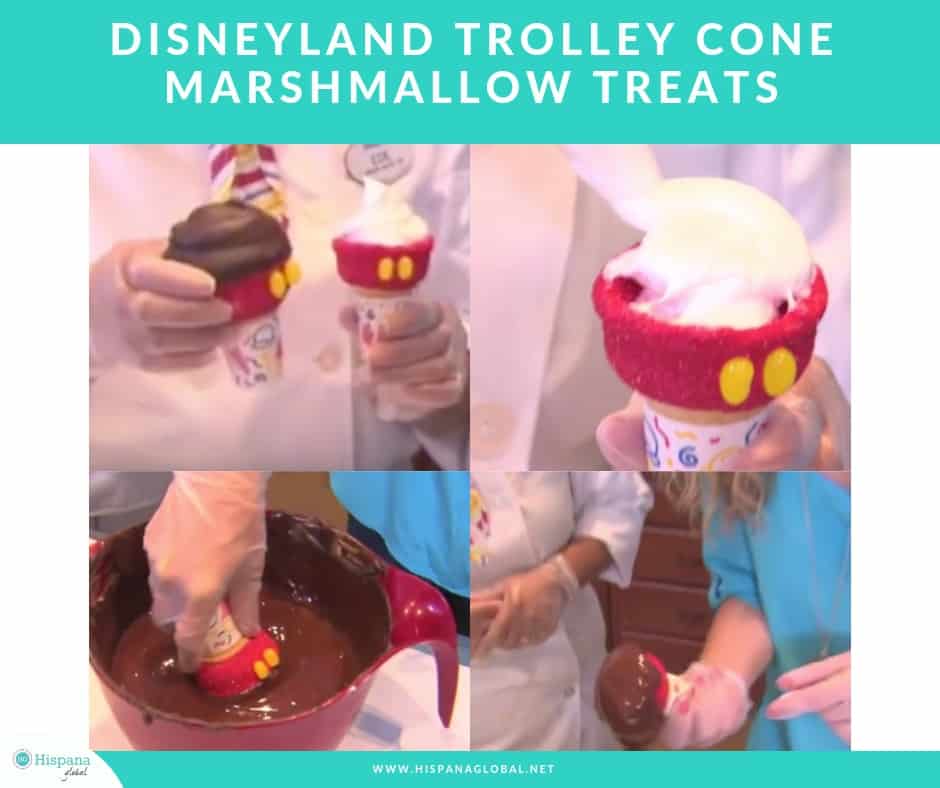 Now you can learn to make Disneyland's chocolate dipped marshmallow treats, too. In this video, Ede, a candy maker from Disney California Adventure's Trolley Treats, teaches you how to make the delicious Trolley Cones at home. All you'll need are sugar cones, melted white chocolate, sugar (color it with food coloring if you want), marshmallow cream and melted chocolate. Enjoy!
How To Make Disneyland's Trolley Cones
Have you ever tried the Trolley Cones? Let me know if you end up making them at home.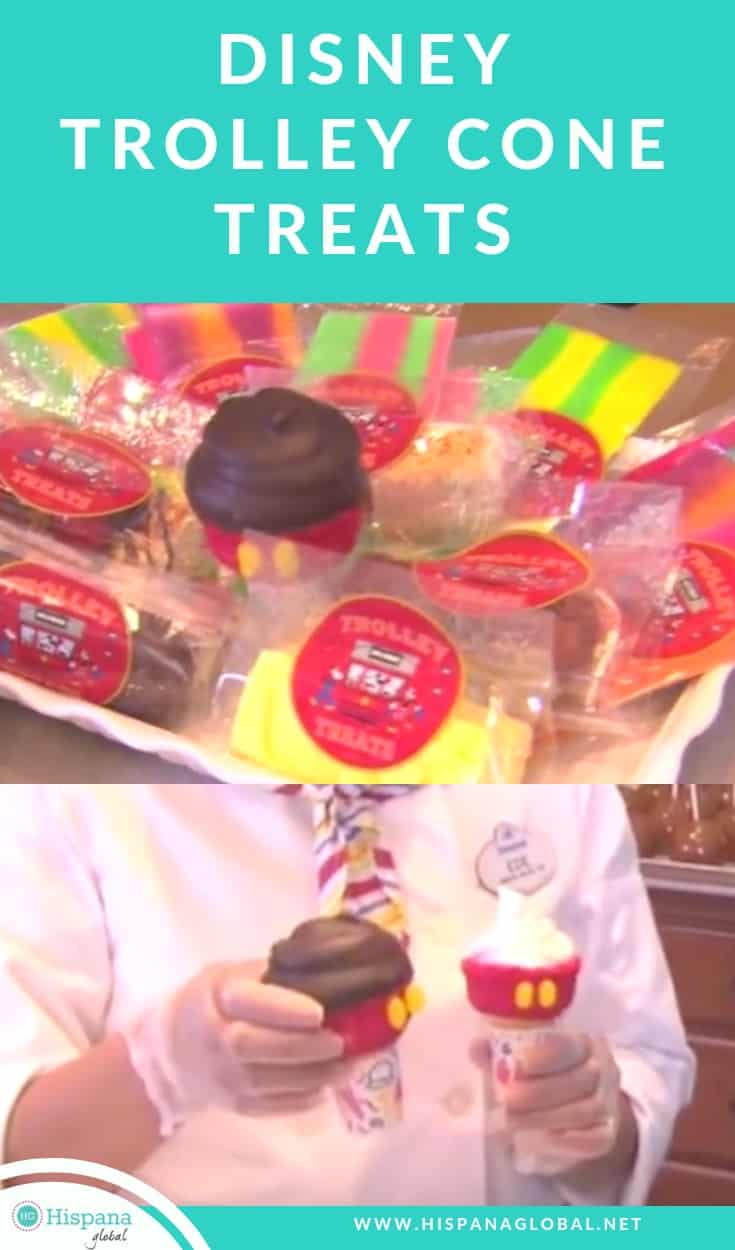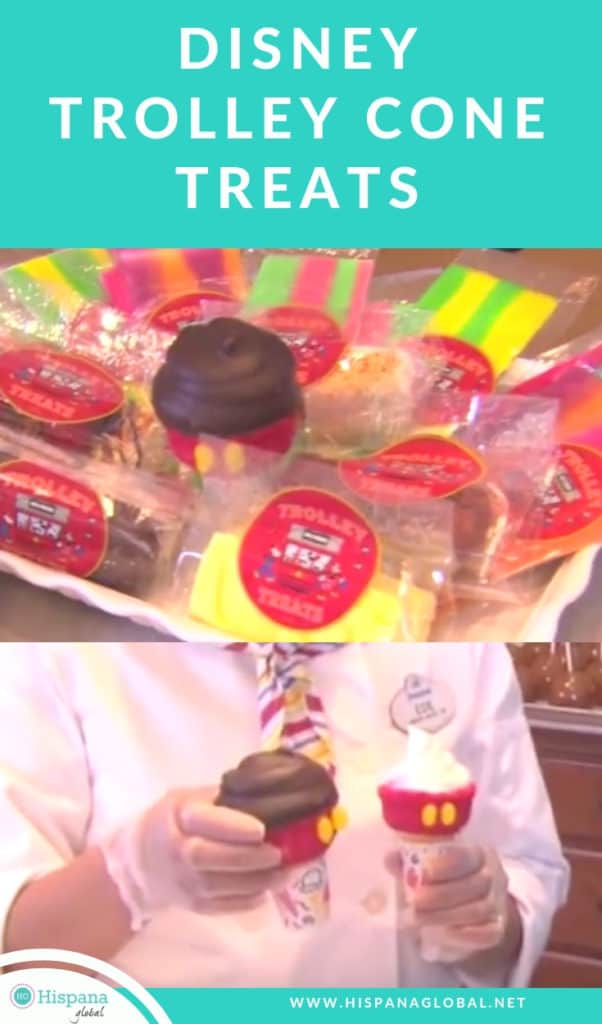 More For Disney Fans