Captain America: Civil War Is Timely, Entertaining and Relevant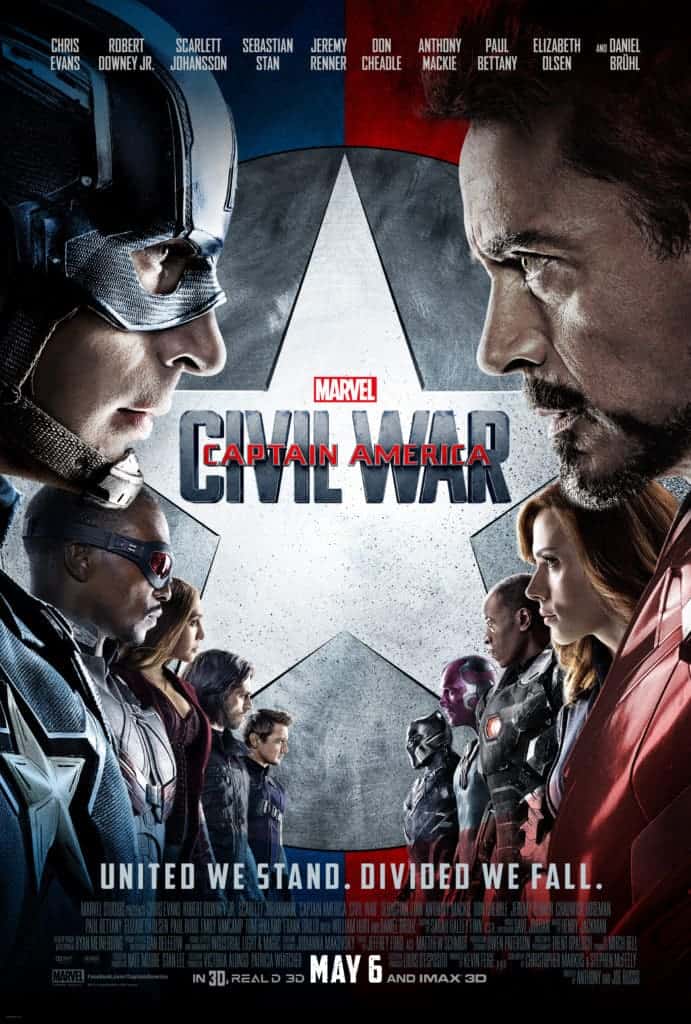 Fans of the Marvel universe eagerly expected "Captain America: Civil War" and they won't be disappointed. Action-packed, well-acted and with a relevant message in these polarized times, it is an entertaining film, even if the 3-D special effects can be overwhelming for some.
Marvel's "Captain America: Civil War" finds Steve Rogers leading the newly formed team of Avengers in their continued efforts to safeguard humanity. But after another incident involving the Avengers results in collateral damage, political pressure mounts to install a system of accountability, headed by a governing body to oversee and direct the team. The new status quo fractures the Avengers, resulting in two camps—one led by Steve Rogers and his desire for the Avengers to remain free to defend humanity without government interference, and the other following Tony Stark's surprising decision to support government oversight and accountability.
When you watch the movie, you understand both points of view. As we often see in real life, too many innocent lives are sacrificed when warriors are doing their job of protecting the rest of society. That explains why in the movie there is a call for more regulation, but that also poses risks because as we have also seen time and again, hidden motivations can be guiding the government's decisions.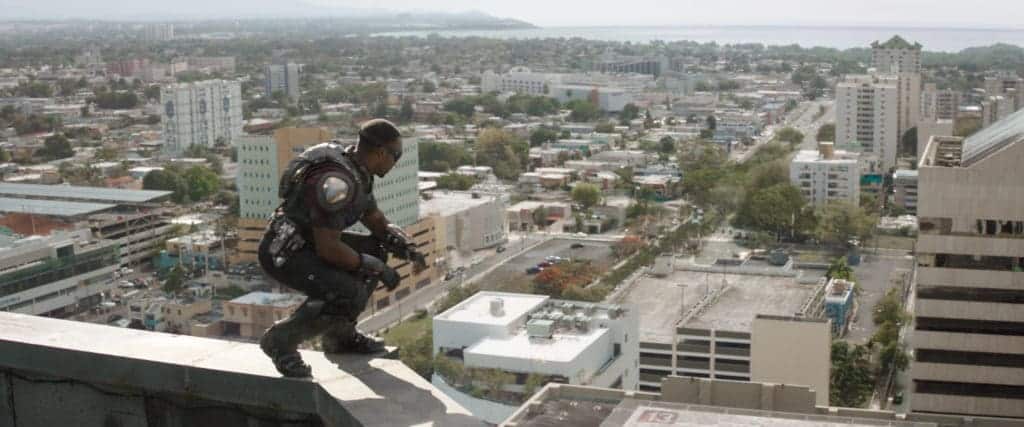 For Anthony Mackie, who plays Sam Wilson/the Falcon, "the ultimate power is not being a dictator. The ultimate power is being a great listener. I think that when you watch this movie you have two people fighting for something that they believe in because they are willing to listen to the person across the table. I feel we are in a society where everybody has an opinion but no one is willing to listen to the person across from them."
Although this movie was filmed a year and a half ago, he is amazed by Marvel´s foresight. "Everything in this movie is timely to this election. It's astounding. We are at a point in which we are fighting for our civil liberties. And that's what this movie is about. Do you want to be governed or have the ability to choose for yourself?" he reflected during a press junket at the Mandarin Oriental in Miami a few days before "Captain America: Civil War" opens in theaters.
For Mackie, working again with his costars felt like he came full circle. "Don Cheadle (James Rhodes/War Machine) is the reason I began acting and he's been the silent inspiration to my career since I started, so it's always great to be around him." He adds that it is a different stage in his own career, since he first met Cheadle when he was his understudy. "I now actually have a job!" Mackie jokes.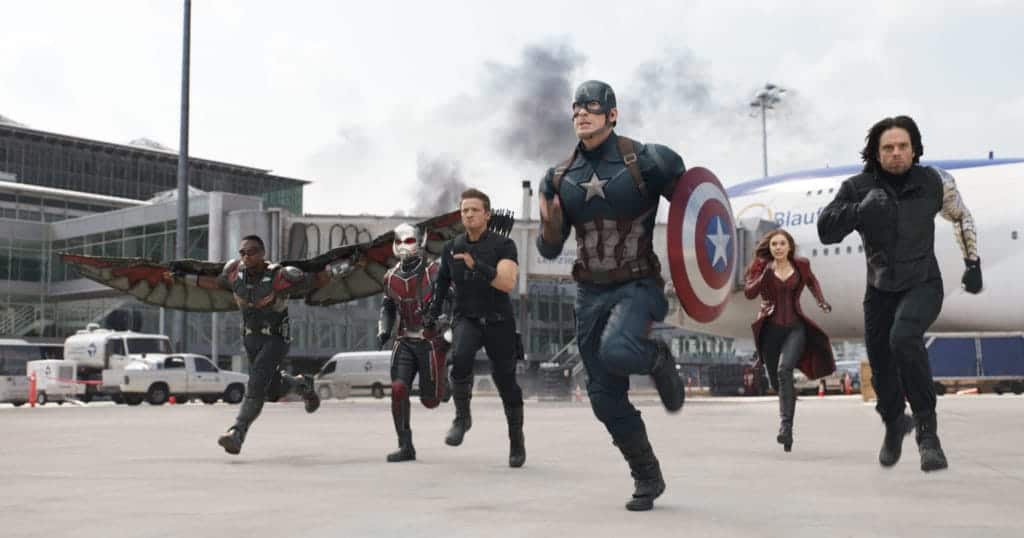 After watching the movie, it made me reflect on so many things. In a world full of acts of terror and unknown heroes who are trying their best to protect freedom, yet do make mistakes, sometimes it's hard to tell what is the best decision or the lesser evil. However, despite these serious issues, the film is still extremely entertaining and delivers on what everybody expects from a superhero film. Its star-studded ensemble cast is also great, especially when it comes to delivering funny lines in the midst of all the drama. Parents might be a bit concerned with a little swearing but I found the movie was okay for kids over 9 years old. There are violent scenes but they aren't excessive nor are they gory.
Are you excited to watch the third Marvel movie about Captain America? Are you team Iron Man or team Captain America? The Falcon might be team Captain America all the way, but Anthony Mackie? "I am 100 percent team Iron Man!"
Directed by Anthony & Joe Russo, Marvel's "Captain America: Civil War" opens today in U.S. theaters.