The Lion King Now Available On Digital And Blu-ray With Amazing Bonus Features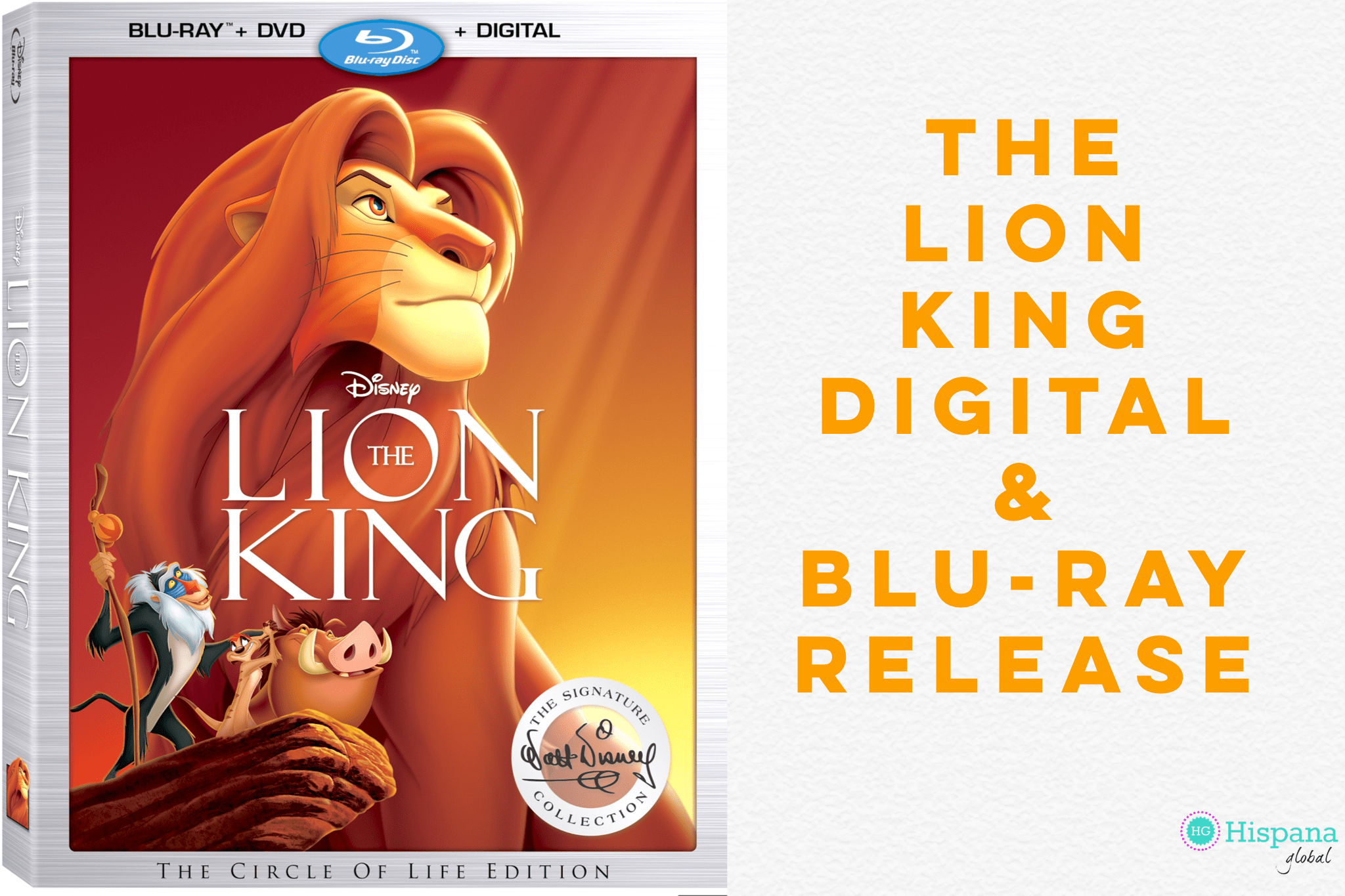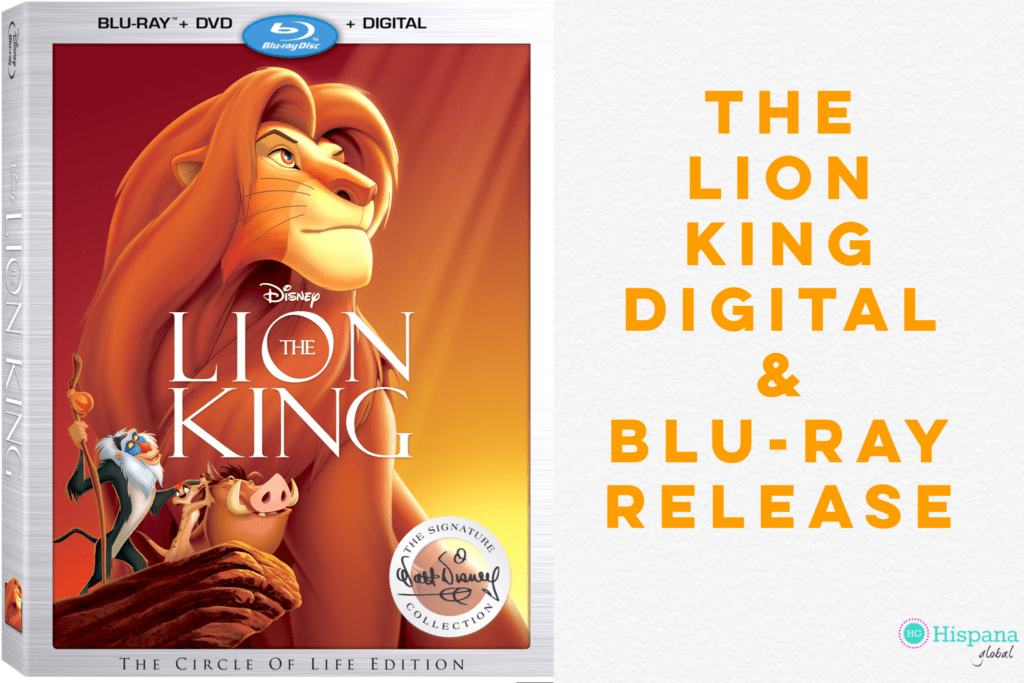 The Lion King is one of the biggest animated films in history and one of my personal favorites. It still makes me sing, laugh and cry! Now it's available on Digital, Blu-ray and DVD, so you can relive the beauty of this coming-of-age story with your own children. If they are fans already, you can download a free activity packet here.
Now The Walt Disney Signature Collection release of The Lion King includes over three hours of classic bonus material and exclusive, brand new features. Fans now can sing along with the film's award-winning music, observe recording sessions, step inside the story room, witness the evolution of a villain, and join Nathan Lane (voice of Timon) and Matthew Broderick (voice of Adult Simba) for a conversation about the film. During the D23 Expo that I attended courtesy of Disney, I got a preview of the bonus features and they truly are a gift for movie lovers. I've been enjoying a review copy of the Blu-ray release and I truly think it's a classic that never gets old. You can get it on Amazon right now.
Top Bonus Features
The Blu-ray and digital release include these bonus features:
• A brand new Sing-Along version
• Audio commentary by producer Don Hahn and co-directors Roger Allers and Rob Minkoff.
• Visualizing a Villain feature: Against a backdrop of live dancers and the animated "Be Prepared" sequence, artist David Garibaldi paints a masterpiece of evil.
• The recording sessions with rare footage of the actors recording their roles, matched with the final animation. Intro by Roger Allers and Rob Minkoff.
• Nathan and Matthew: The Extended Lion King Conversation. Actors Nathan Lane (Timon) and Matthew Broderick (Adult Simba) offer hilarious insights into their Lion King experiences.
• Inside the Story Room: Co-directors Roger Allers and Rob Minkoff present archival footage of five original story pitches, including Hakuna Matata. Some did not make it to the final cut, like Simba Takes Nala Out To Play. You can also see how color creates emotion and meaning in the film's iconic opening in Circle of Life.
• Music & More: Sing along to your favorite songs from the movie, like "Circle of Life", "I Just Can't Wait to Be King", "Be Prepared","Hakuna Matata", and"Can You Feel the Love Tonight." This was by far my top bonus feature.
About The Lion King
"The Lion King" follows the adventures of Simba, a feisty lion cub who cannot wait to be king, as he searches for his destiny in the great "Circle of Life." The film earned a Golden Globe® for Best Motion Picture—Comedy or Musical and inspired a Tony Award®-winning Broadway musical that is currently the third longest-running musical in Broadway history. Directed by Roger Allers and Rob Minkoff, produced by Don Hahn, and with a screenplay credited to Irene Mecchi, Jonathan Roberts, and Linda Woolverton, the movie opened in theaters in 1994. Elton John and lyricist Tim Rice wrote the original songs, while Hans Zimmer composed the original score. The ensemble voice cast includes Matthew Broderick, James Earl Jones, Jeremy Irons, Jonathan Taylor Thomas, Moira Kelly, Nathan Lane, Ernie Sabella, Rowan Atkinson, Robert Guillaume, Madge Sinclair, Disney Legend Whoopi Goldberg, Cheech Marin, and Jim Cummings.
In 2019, a reimagined live-action film, helmed by Jon Favreau, will delight audiences with the thrilling retelling of the original tale utilizing groundbreaking technological advances. Are you as excited as I am for the new version?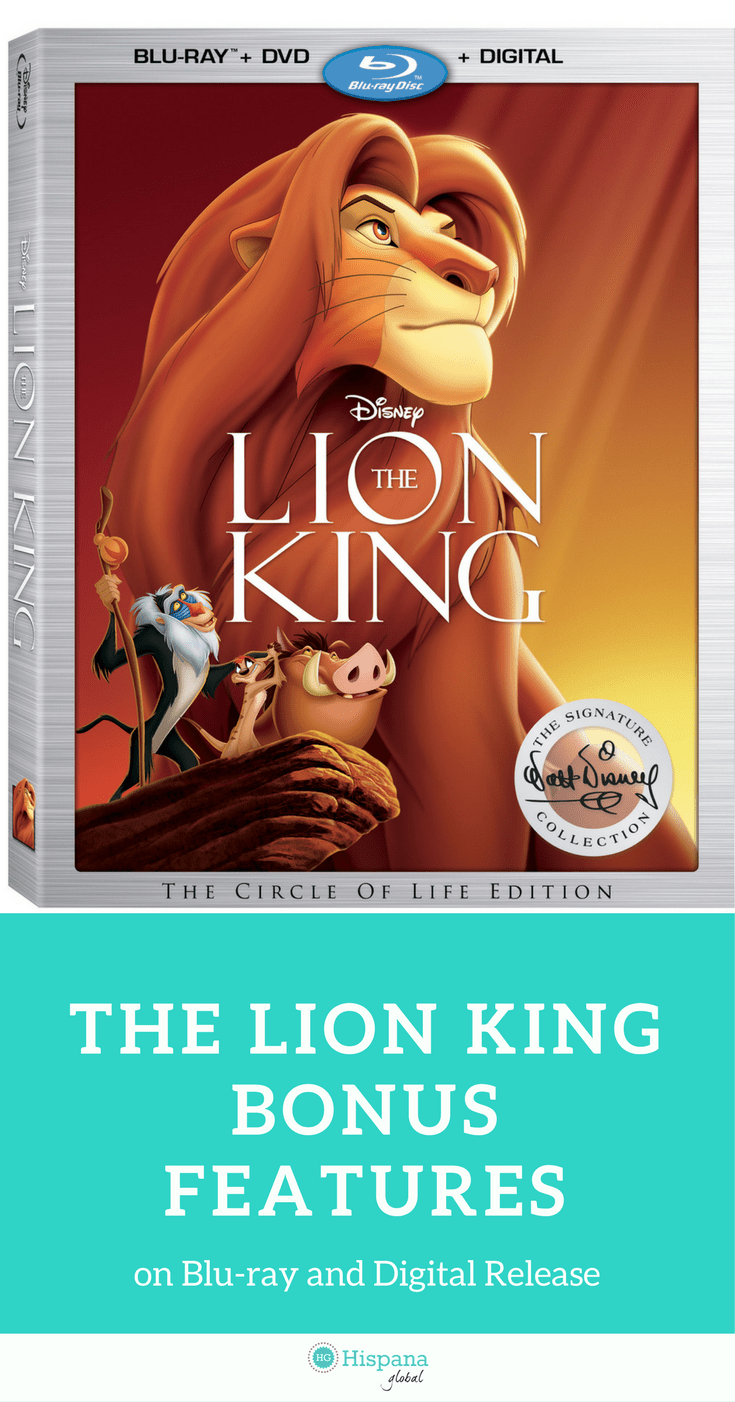 Disclosure: I was invited by Disney to cover D23 Expo 2017. I also received a free copy of The Lion King Blu-ray. I did not receive compensation for any of my posts. I included affiliate links in this post to help support my blog at no extra cost to you.