Heavenly caramel, oats and chocolate balls, no baking required!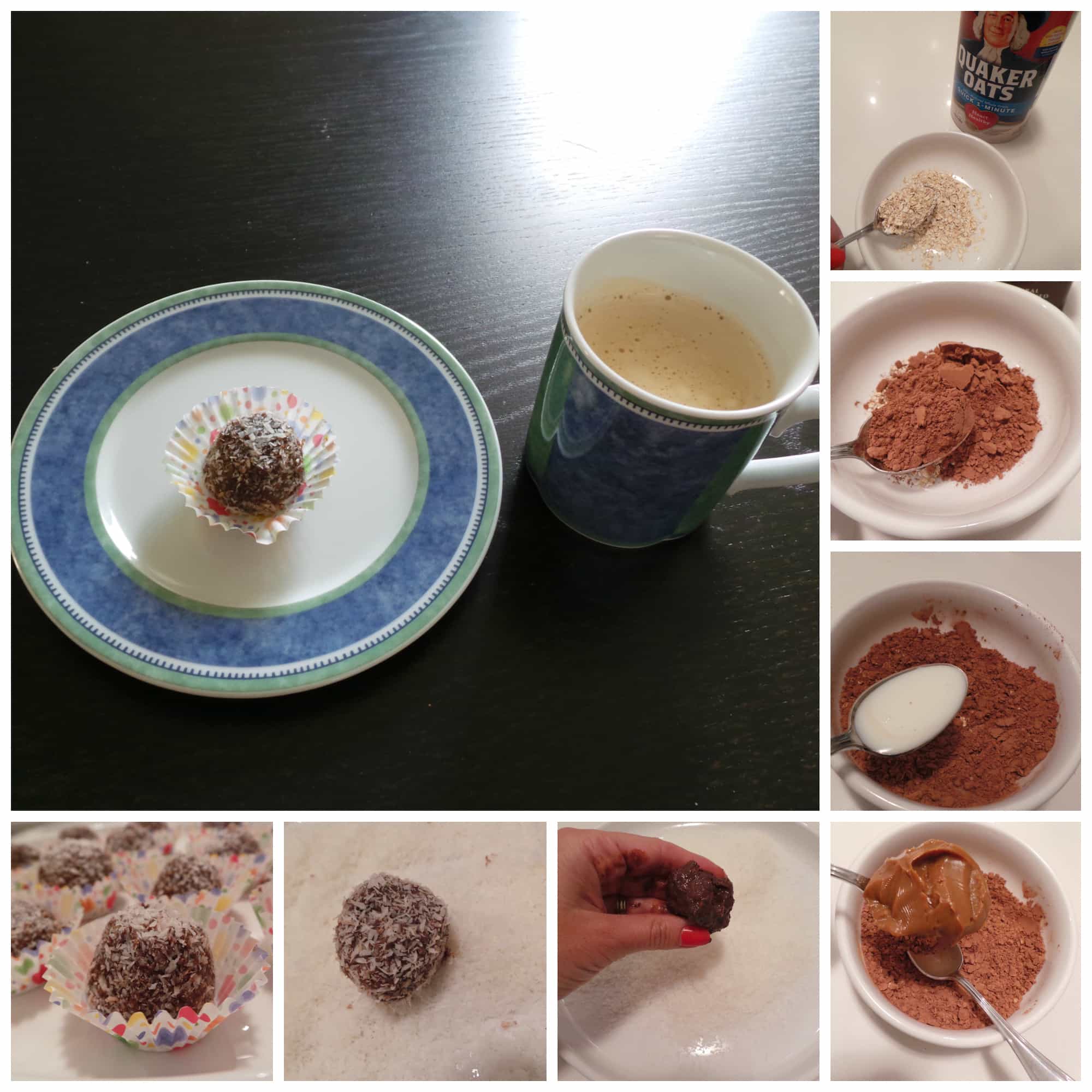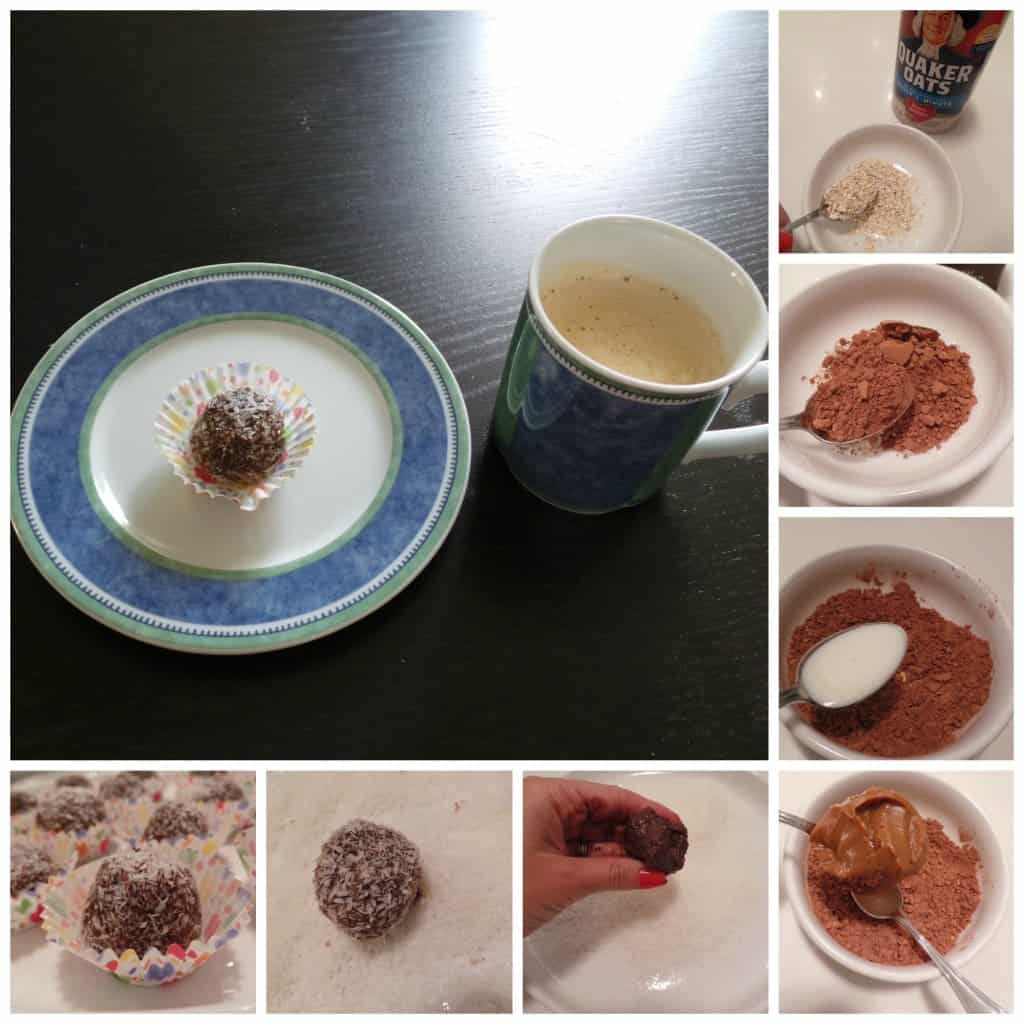 This is part of a compensated campaign with Latina Mom Bloggers and MilkPEP. However, all opinions expressed are my own.
One of the first sweet treats I learned to make on my own as a teen in Chile were chocolate balls that were made with crumbled cookies and covered in coconut. I mixed powdered cocoa or chocolate with sweet condensed milk, then I would add  the "galletas de vino" cookies and I would make the balls. Ever since I moved back to the USA I stopped making them but I found this new recipe that is easy, delicious and a bit more nutritious, since it substitutes oats for the cookies.
I'm not kidding or exaggerating when I say that these treats are addictive. After I made them, every single person (young or old) has to have one. Your kids can help you make these chocolate balls, too, since you don't need an oven. Try it!
If you want more recipes and tips, check out https://fuertesconleche.com/ and http://www.quakeroats.com/espanol/ (where you'll find videos and many tips on which I collaborated on).
Without further adieu, here is the dulce de leche and chocolate balls recipe that goes really well with a latte, café con leche or a  glass of cold milk.
Oats, Dulce de Leche and Chocolate Balls
Serves: 10 Balls
Ingredients
4 tablespoons of pure cocoa powder
3 tablespoons of rolled Quaker® oats
4 tablespoons of dulce de leche or caramel
1 tablespoon milk
1 cup shredded coconut
Instructions
Mix cocoa, oats, caramel and milk to form a smooth paste. Add more milk if necessary.
Sprinkle the coconut on a plate.
Wet your hands and form the balls. Roll them in coconut.
Place the chocolate balls in paper muffin cups or ramekins and store in a cool, dry place.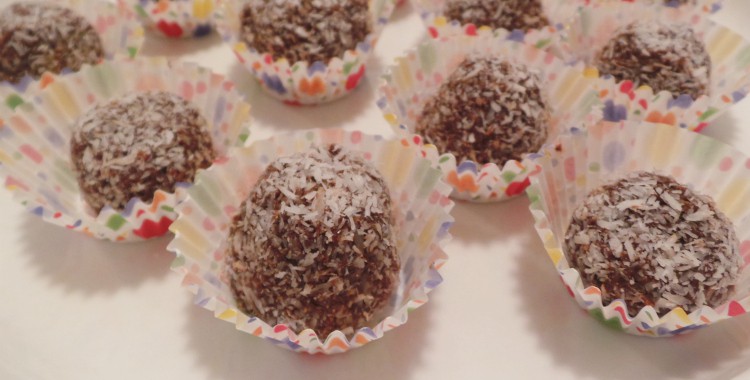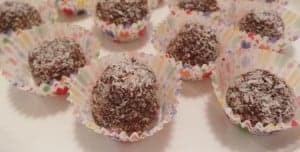 Nutrition Information
69 calories
6g fat
9g saturated fat
8g of protein
8g carbohydrates
Calcium 24mg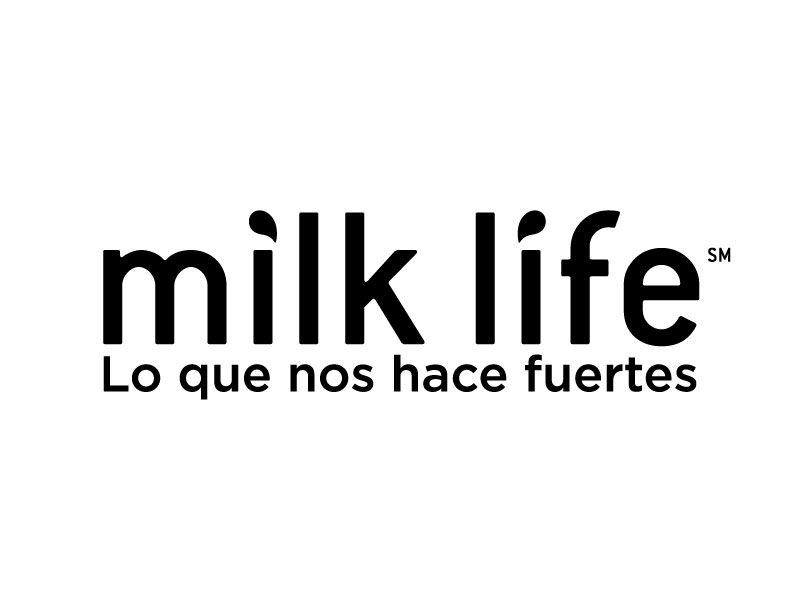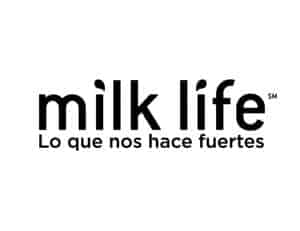 Help families in need
Did you know that 1 in 5 kids in the United States face hunger? Milk Life Fuertes con Leche, has partnered with Feeding America in Proyecto Alimento Leche Para America to help donate milk to those who need it most. Together we can help end hunger in our communities. Visit LecheParaAmerica.com if you'd like to make a small donation to Feeding America. every penny counts!