An Easy Spinach Quiche Recipe To Try Right Now
A yummy spinach quiche is so versatile. You can serve it at brunch, lunch and dinner, whether it's hot, warm or room temperature. Quiches can also be served as an appetizer or main course, especially if you add some soup or salad. It's also a tasty vegetarian option.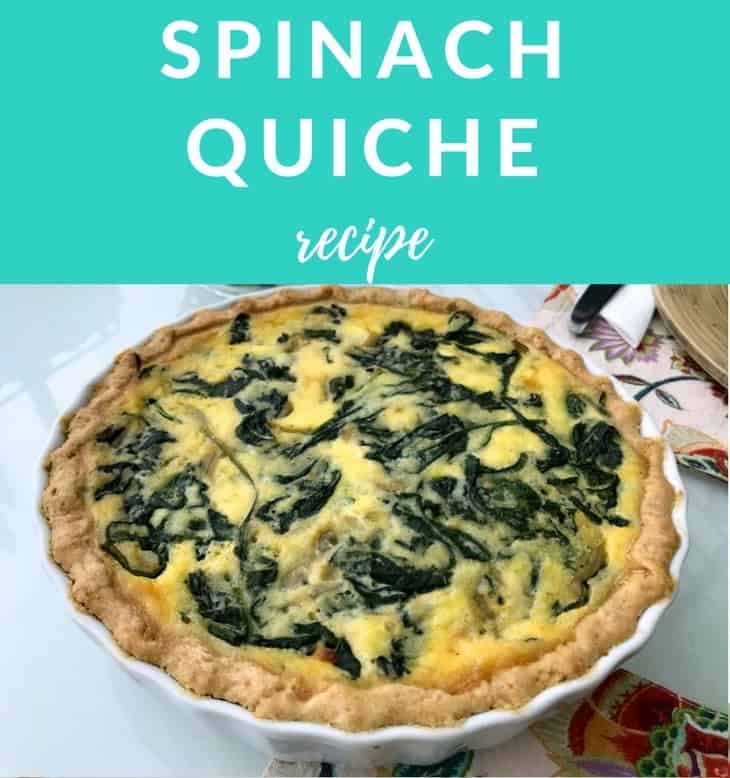 This spinach quiche recipe is not only delicious. It's is so easy to prepare that you'll be surprised. Even the crust is easier to bake than you might expect.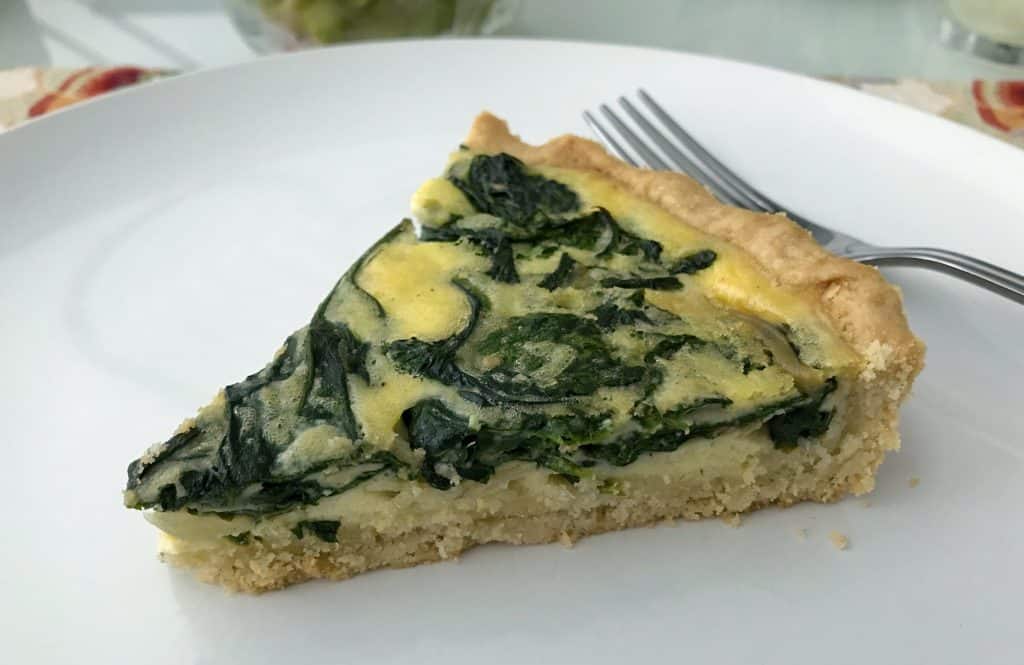 Easy spinach quiche recipe
Spinach Quiche
Author:
Prep time: 35 mins
Cook time: 45 mins
Total time: 1 hour 20 mins
Ingredients
1 ¾ cups flour
½ tablespoon of sugar
1 teaspoon of salt, divided in 2
14 tablespoons butter
3-4 tablespoons of cold water
1/2 cup julienned onions
6 cups of fresh spinach
4 eggs slightly beaten
¾ cup cream
½ cup parmesan cheese
Instructions
Put flour, sugar and half of the salt in a food processor bowl. Press 2-3 times so ingredients mix well.
Add 12 tablespoons of butter and press several times. As you're processing the mix, add the water and continue mixing until a smooth dough forms.
Put the dough over plastic wrap and flatten to form a disc. Cover with plastic wrap and refrigerate for at least half an hour.
Preheat oven to 375F.
Melt the remaining 2 tablespoons of butter over medium heat in a big pan and sauté the onions until they begin to wilt, around 4-5 minutes.
Add the spinach las espinacas and sauté, stirring occasionally, 4-5 minutes. Set aside.
Spread some flour over a countertop or prepping board and roll the dough until you create a circle that is 1/8″ thick.
Use the rolling pin to extend the dough over a pie dish. Roll the pin around the dish edges and discard excess dough.
Cover the dough with parchment paper and secure with pie weights. if you don't have those special weights, you may use half a package of chickpeas.
Bake for 20 minutes, remove from oven and allow to cool. Discard the parchment paper and the chickpeas or remove the weights.
Reduce ove heat to 350F.
In a bowl mix the eggs, cream, parmesan cheese and half of the remaining salt. Once everything is mixed well, add the spinach.
Pour the spinach mix over the quiche crust and bake for 20-25 minutes until it turns golden.
Remove from the oven and allow to cool for 10 minutes before serving.
3.5.3229
This is a yummy vegetarian option. Please let us know if you test out this recipe!