How to make homemade Mickey Mouse Beignets
Wishing you could surprise your family with sweet Disney treats? These homemade Mickey Mouse beignets will delight everybody at home! Plus, they will remind you of the happiest place on Earth.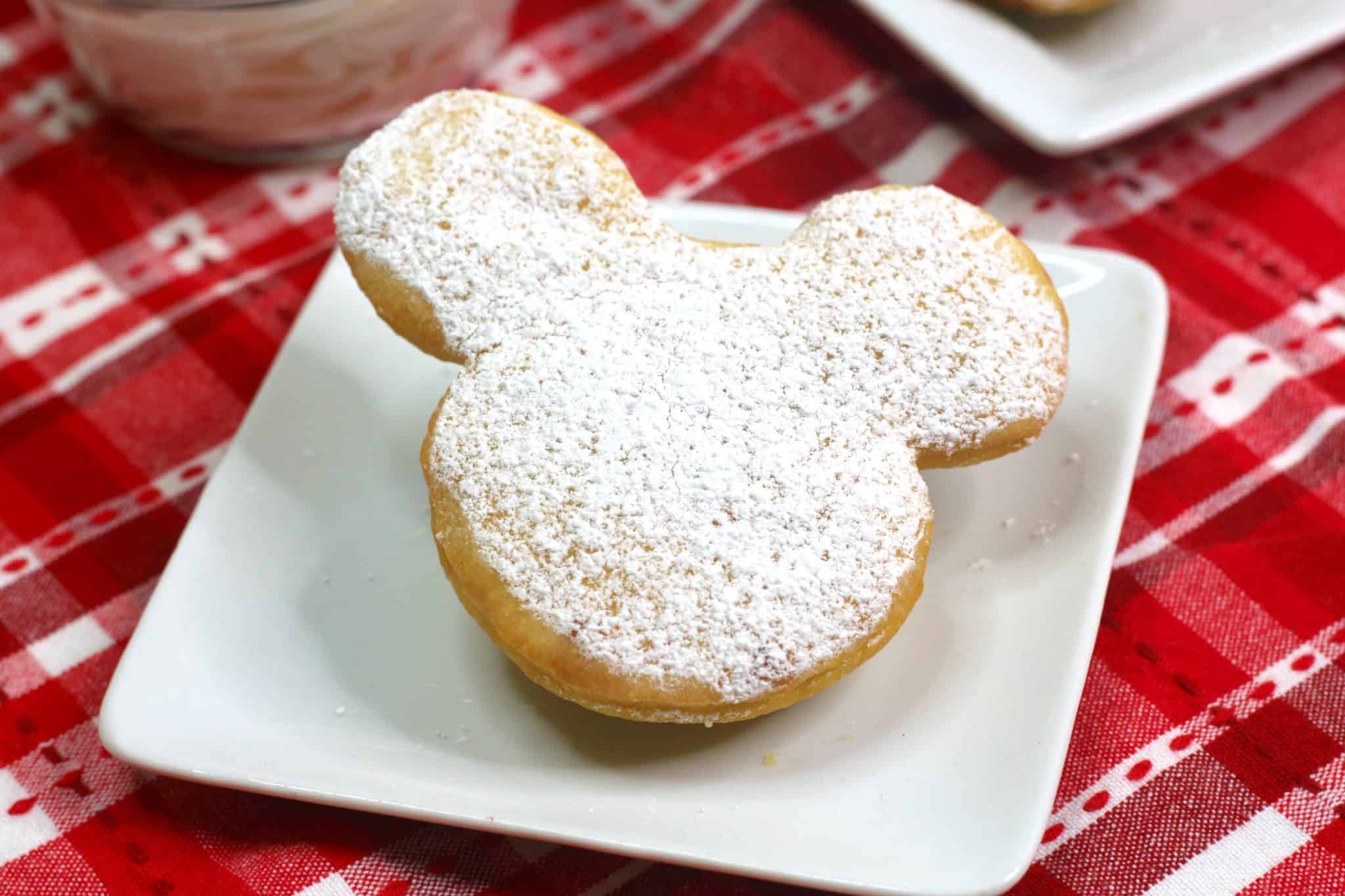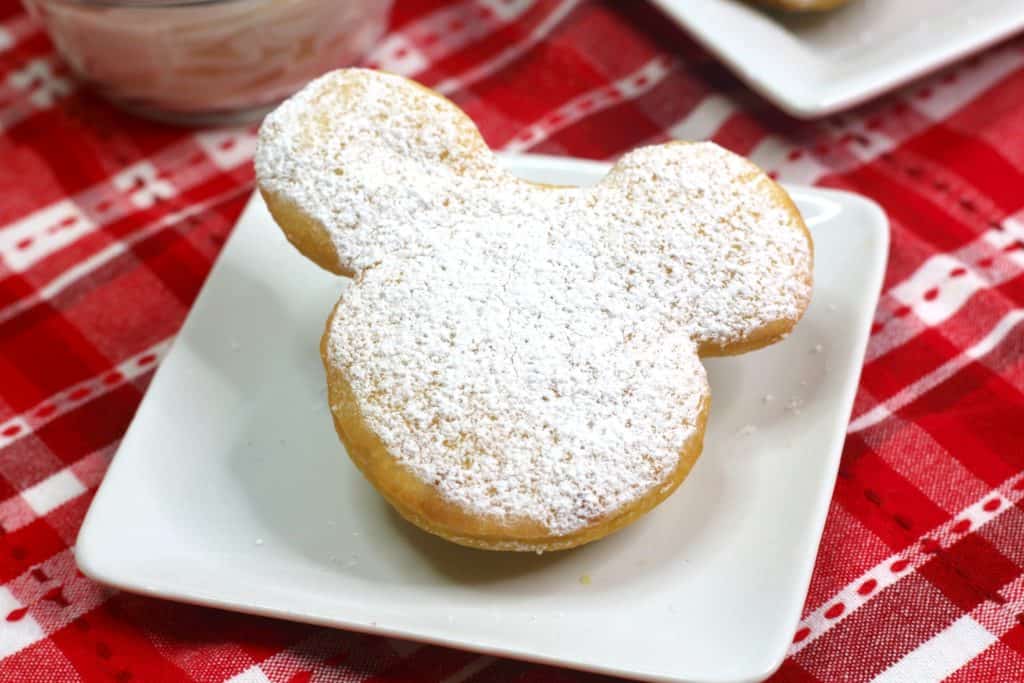 The trick is allowing the dough to rise until it doubles in size and then allowing it to rest for an extra ten minutes after you've cut it with a Mickey Mouse cookie cutter.
Homemade Mickey Mouse Beignets recipe
Prep time: 20 minutes
Raise time: 2 hours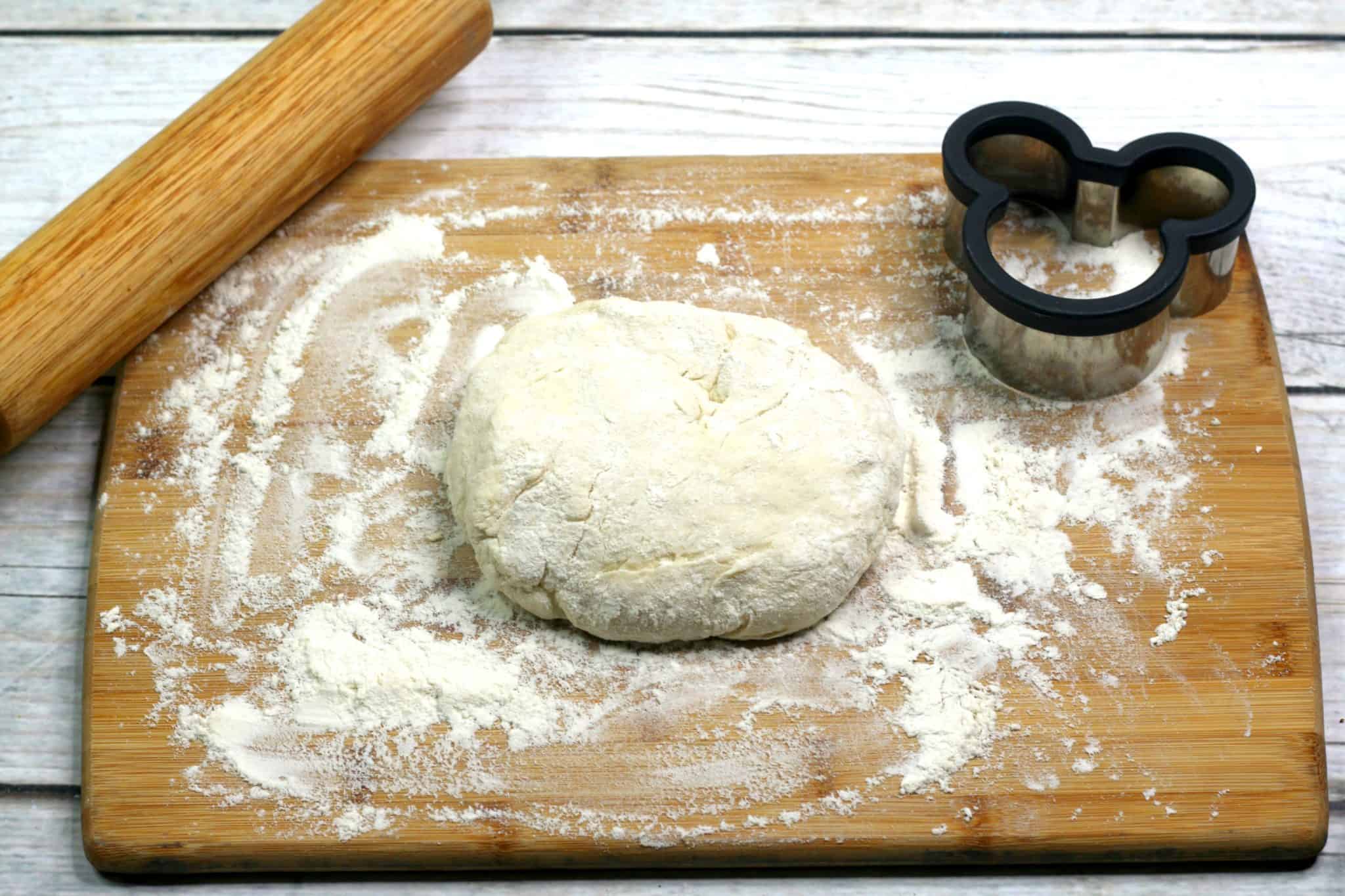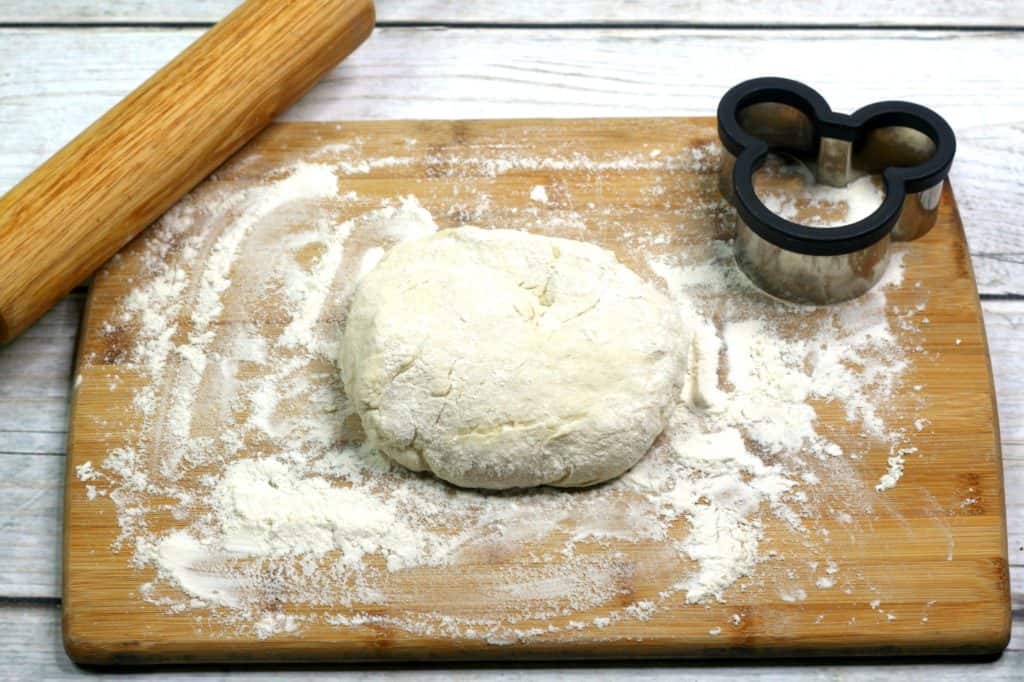 Ingredients:
¾ C lukewarm water
1 .25 oz packet active dry yeast
½ C evaporated milk
⅓ C sugar
Pinch of kosher salt
1 large egg
1 tsp pure vanilla extract
4 C flour
1 tbsp butter, melted
Canola oil for frying
Powdered sugar for dusting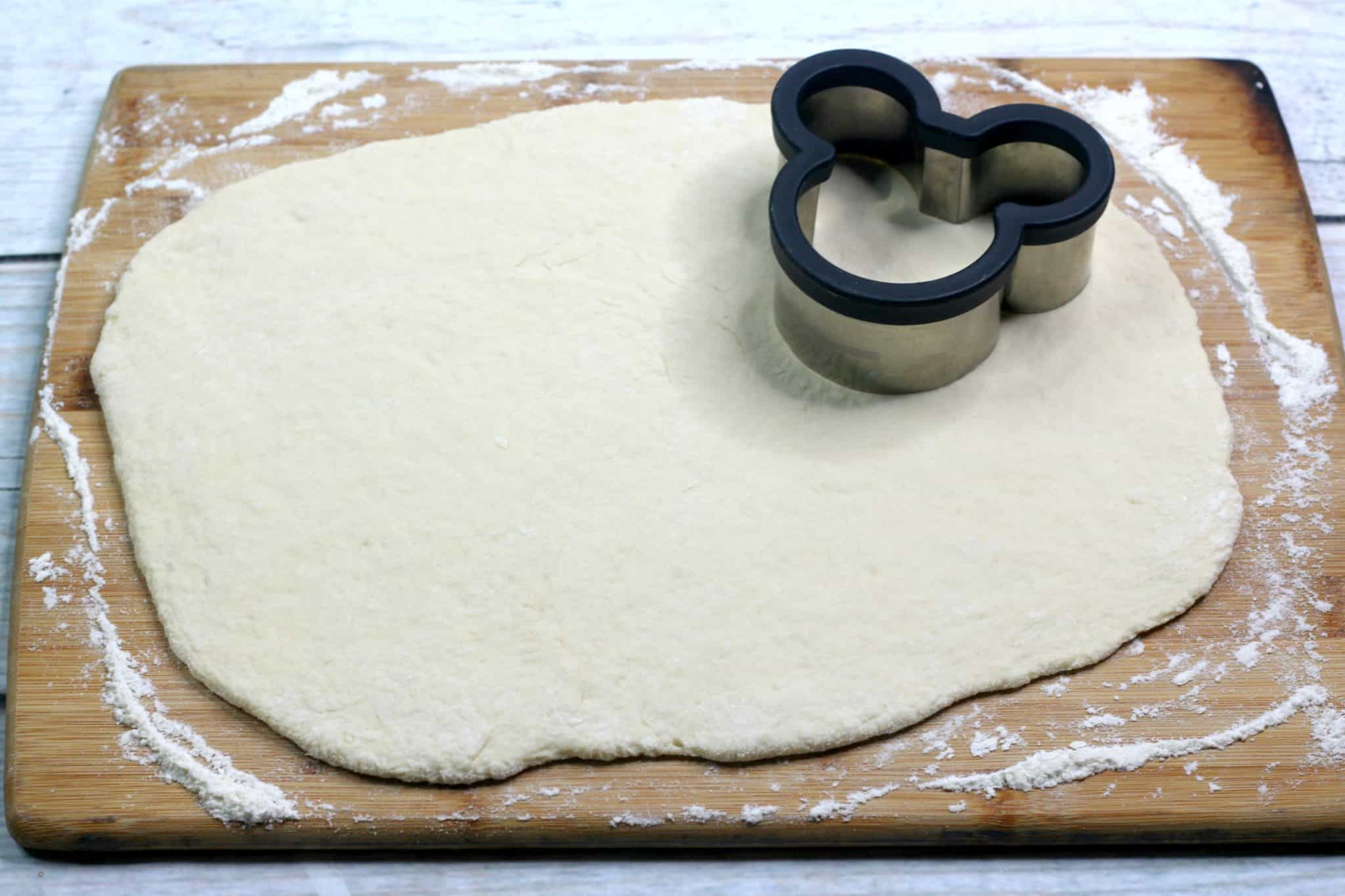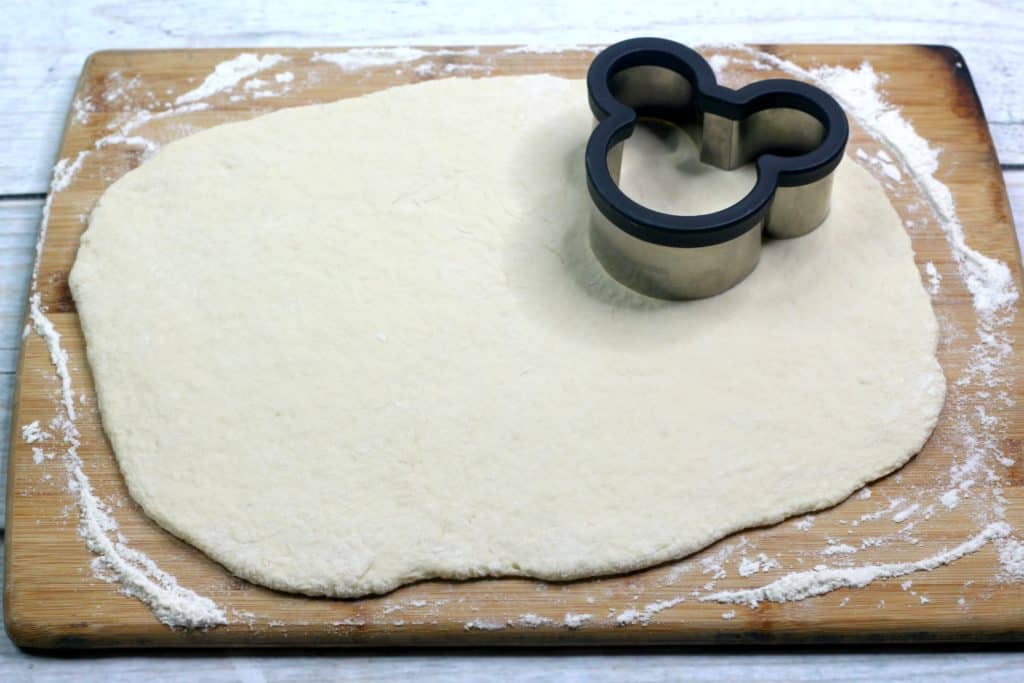 Directions
Using a standing mixer, combine the lukewarm water and yeast and let
sit for 5 minutes to allow the yeast to dissolve
In a medium bowl, lightly whisk evaporated milk, sugar, salt, egg and
vanilla until lightly combined
Add it to the yeast mixture
Mix in 2 C of flour and mix with a dough mixer for 2 minutes
Add in the melted butter and mix until dough is sticky and smooth
Mix in the remaining flour to make a soft dough
Place the dough onto a lightly floured cutting board and knead thedough for 2 minutes
Place the dough into a greased bowl and cover loosely with a clean kitchen towel
Allow to rise for 2 hours or until doubled in size
Punch the dough from the bowl
Roll the dough onto the lightly floured cutting board into about ¼ inch thick
Cut out Mickey Mouse shapes of dough and allow to rest for 10 minutesbefore frying
Fry the dough until they are light and fluffy
Place onto a paper towel
Dust with powdered sugar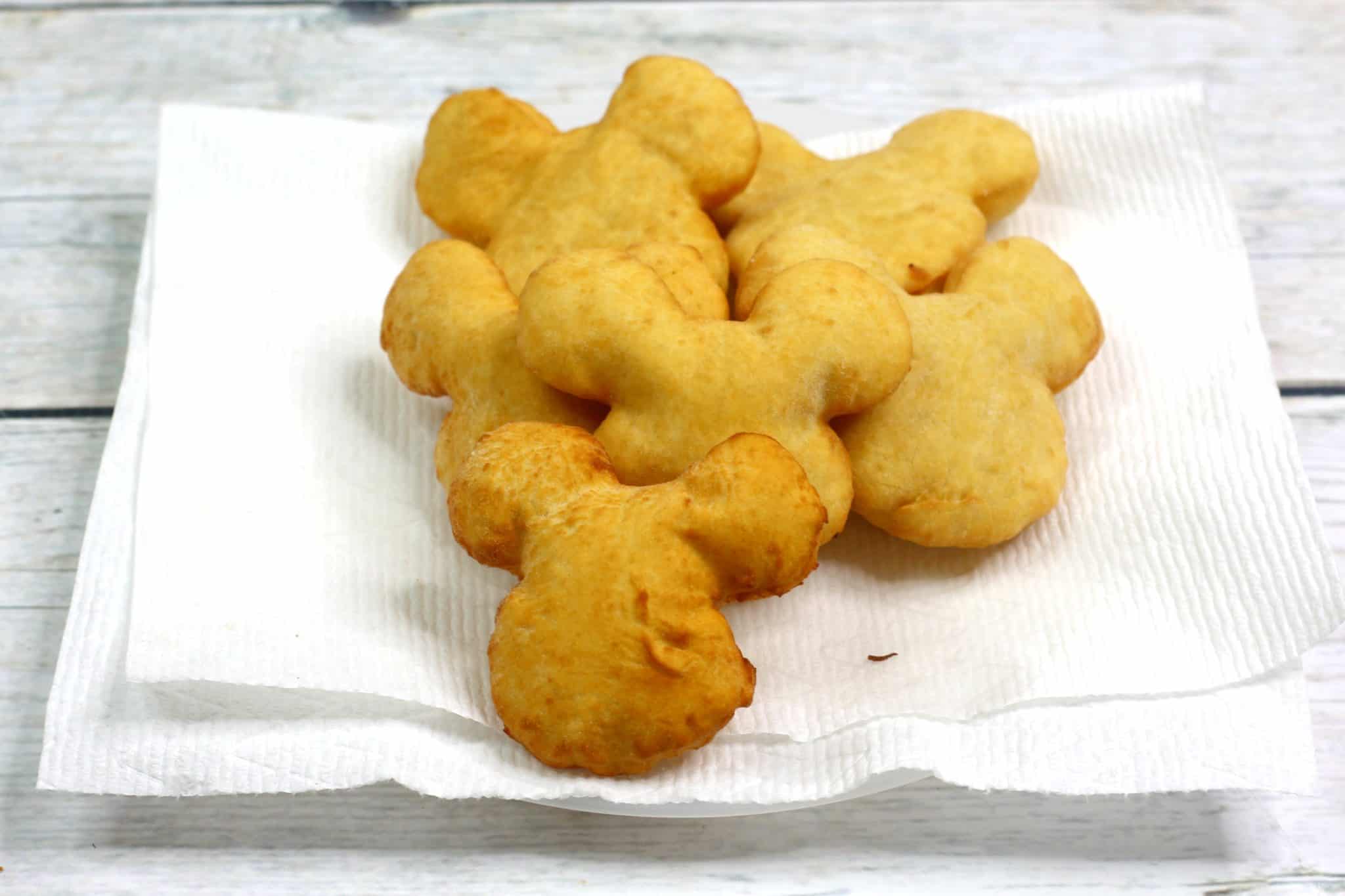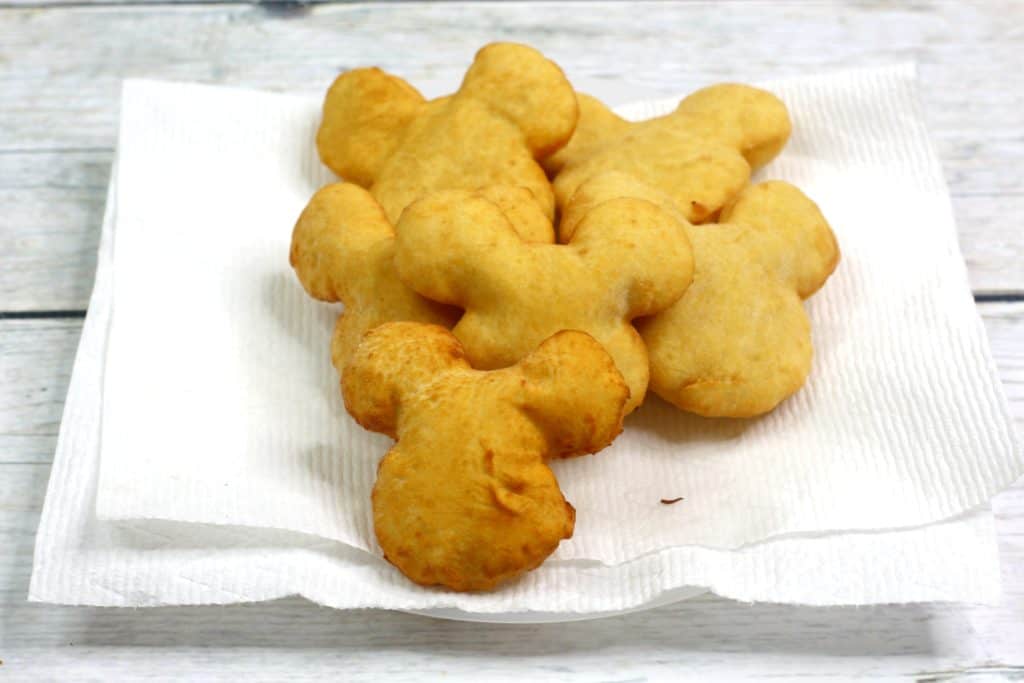 I recommend serving (and eating!) these delicious Mickey Mouse beignets immediately. You can add a chocolate, dulce de leche or raspberry dipping sauce, but they really don't need them.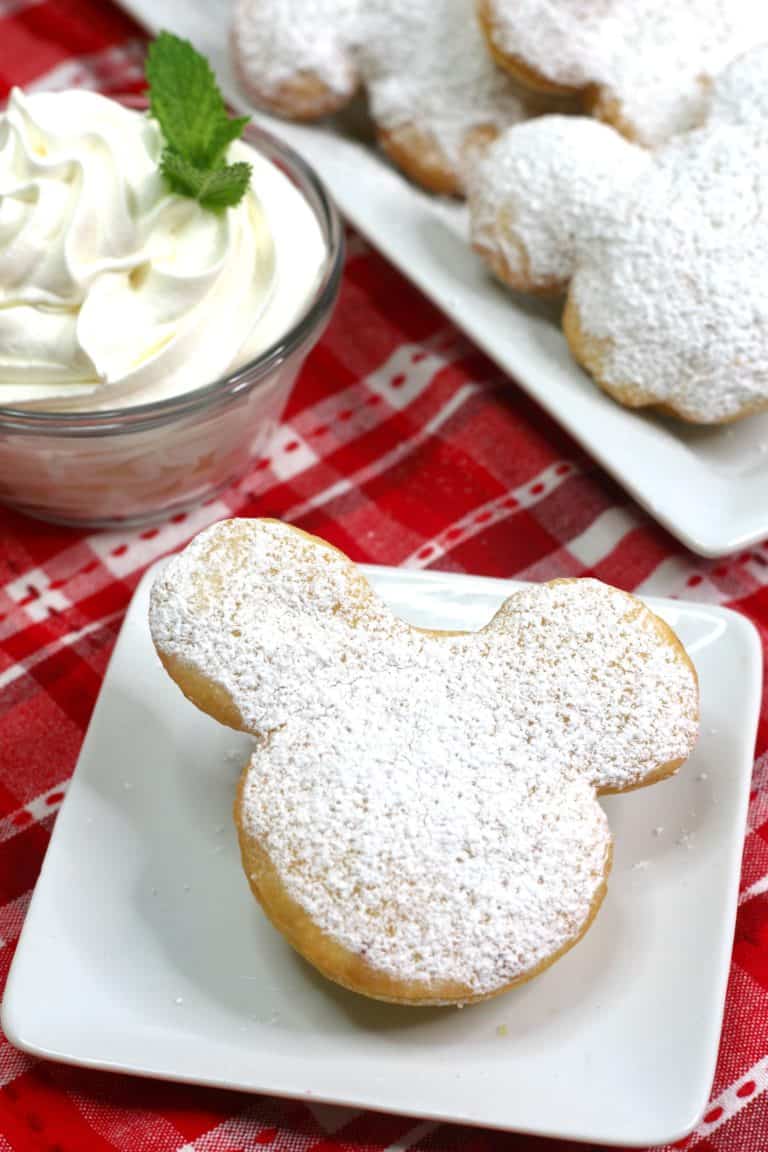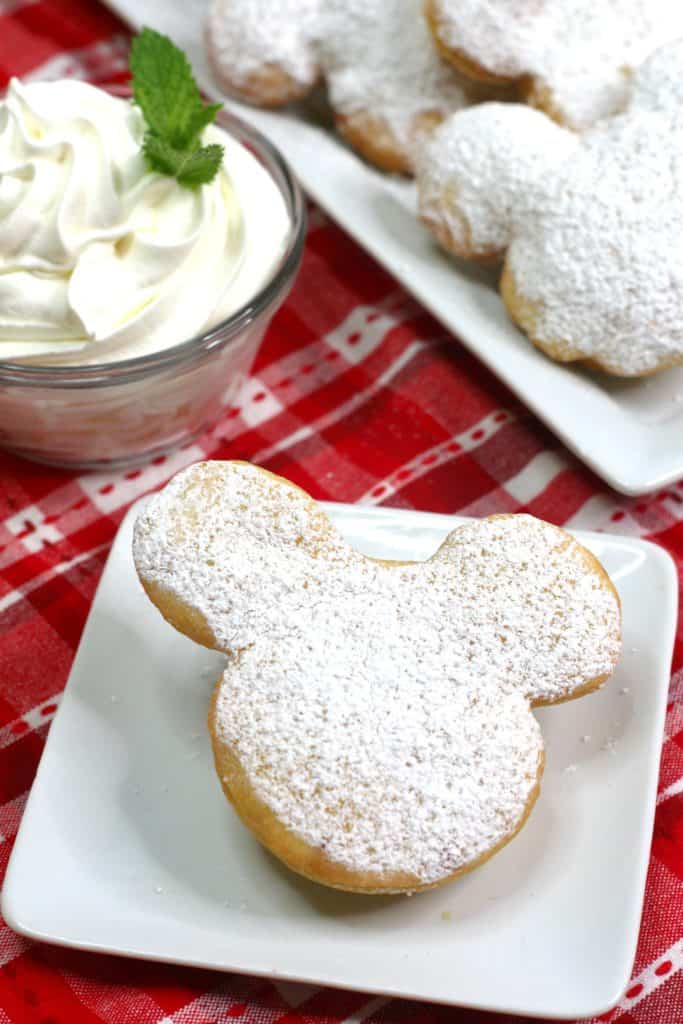 Let me know if you end up making them and if your family enjoyed them!
More Disney inspired fun