How To Make Conversation Heart Cookies
Conversation hearts are a Valentine's Day candy staple.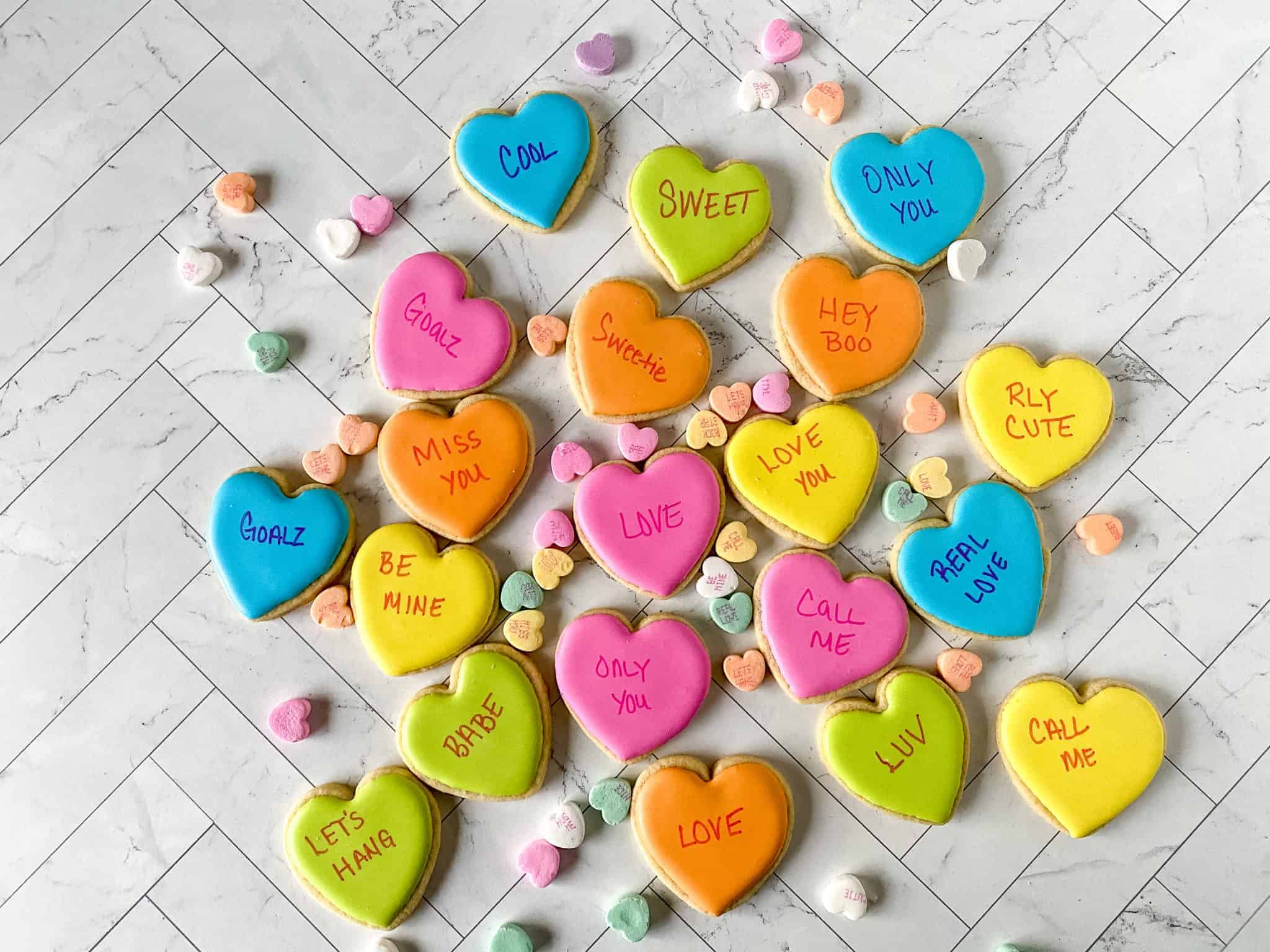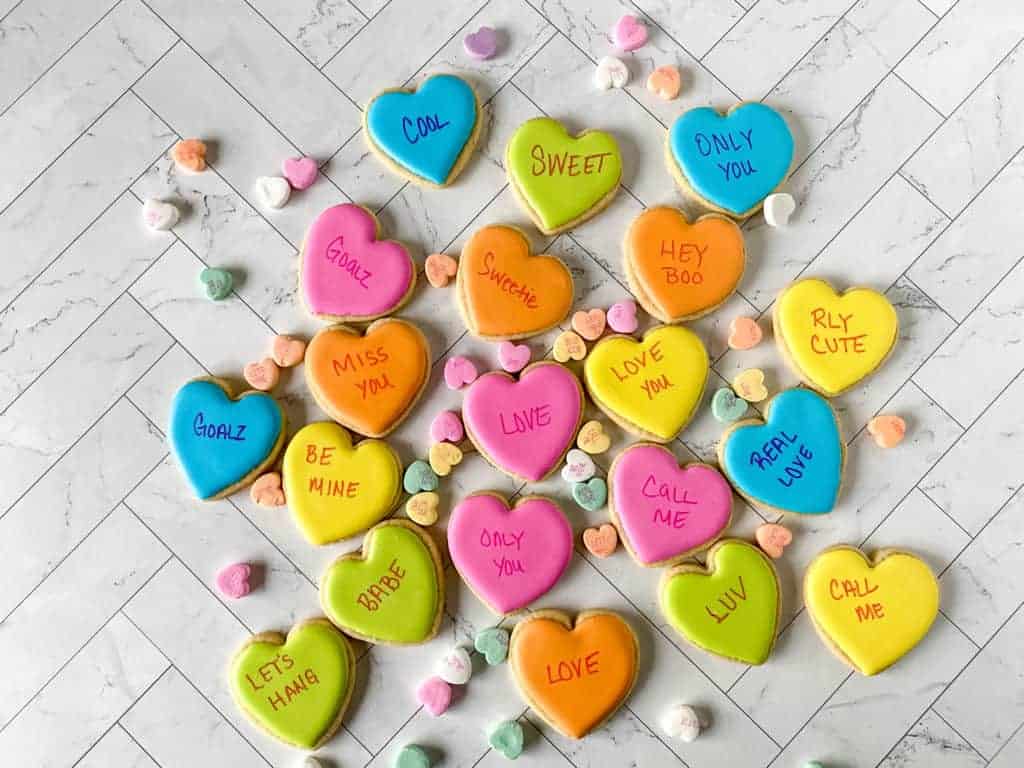 Kids love them, especially because of the random and cheesy messages. Now you can bake your own conversation heart cookies and write in personalized messages for any celebration. This easy cookie tutorial uses my sugar cookie recipe, but you can use your own or buy heart shaped sugar cookies. Just have them ready before you start decorating them!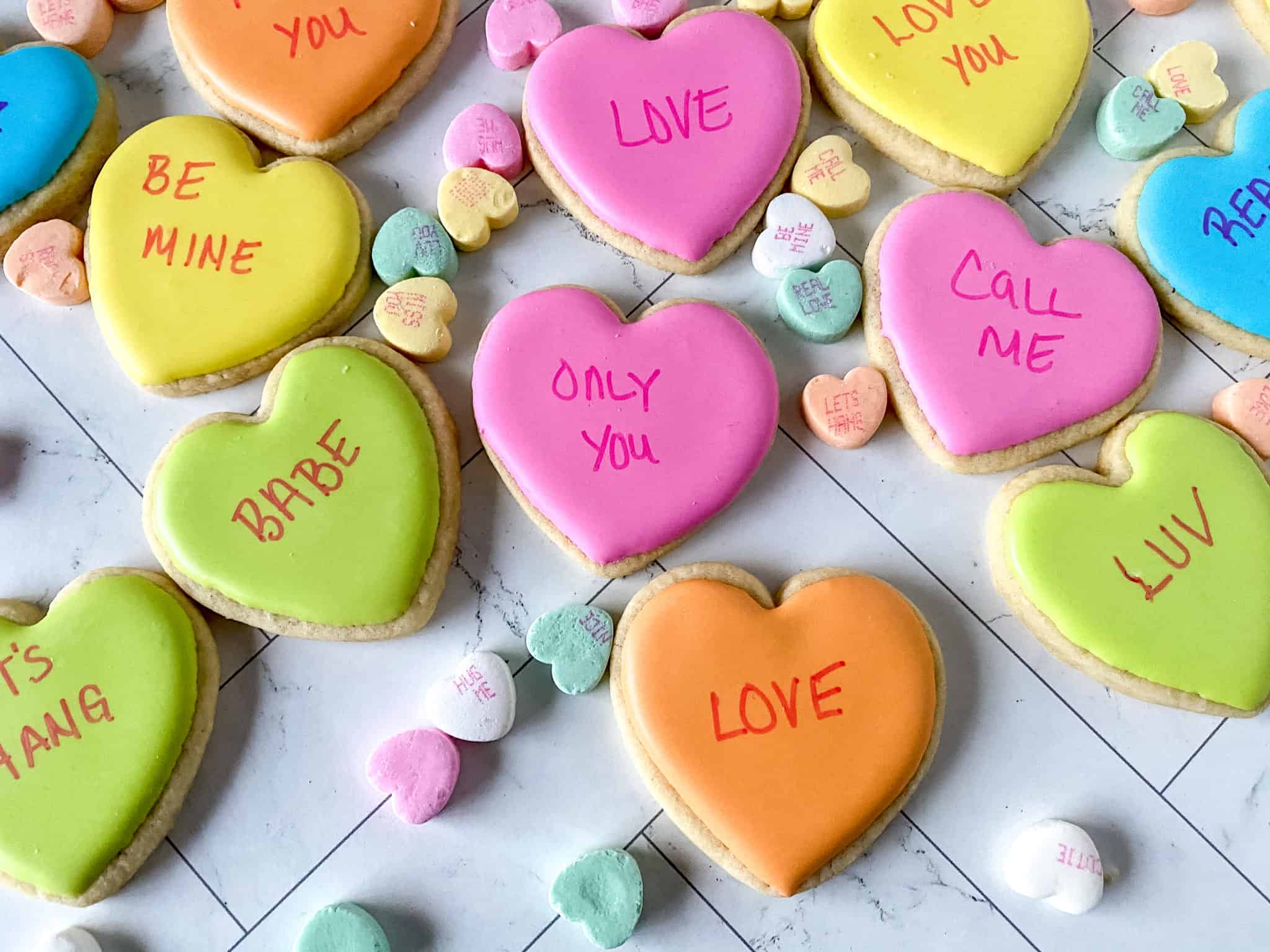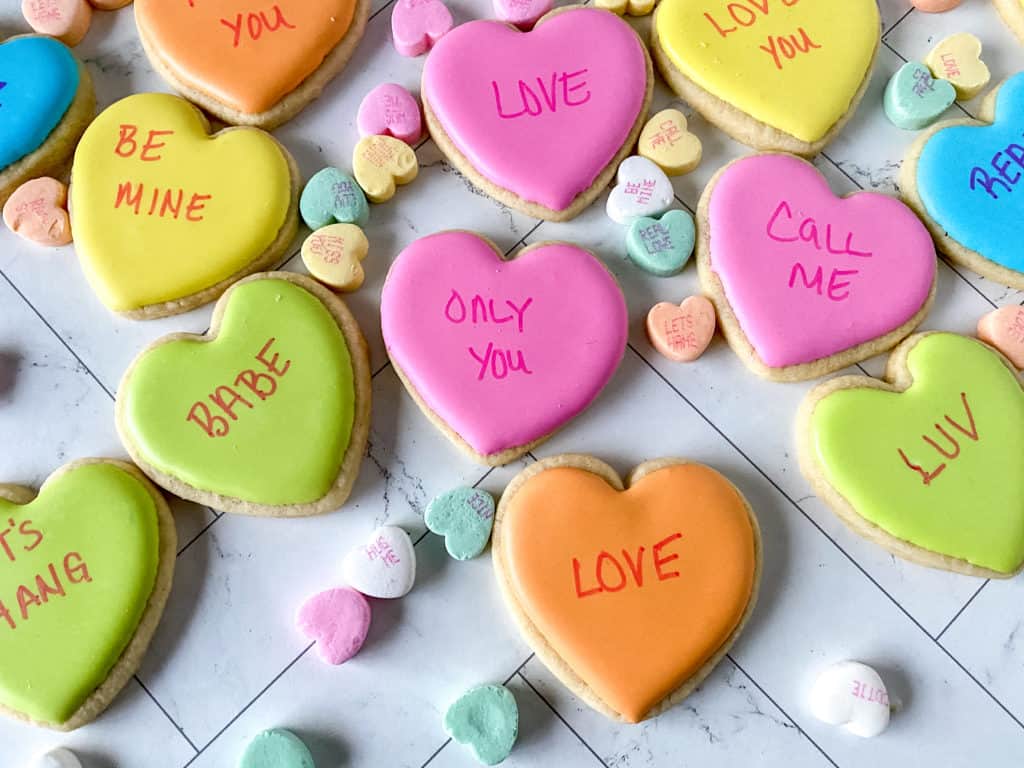 Homemade conversation heart cookies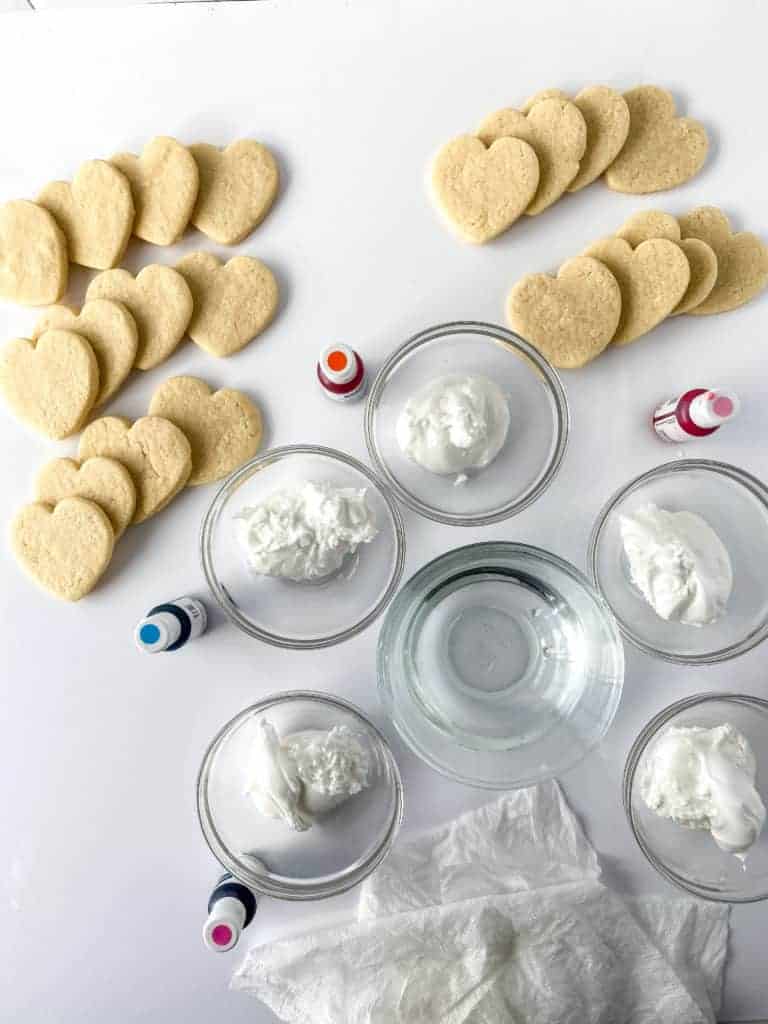 You will need:
2.5-3 inch heart shaped cookies. You can use these cookie cutters to make your own.
Wilton Edible markers
Gel Food Colors
Piping Bags
Scissors
Toothpick or skewer
Instructions
Bake your favorite sugar cookies. Allow them to cool. Or use store-bought sugar cookies!
Color royal icing as many colors as you would like, we chose pink, orange, green, blue, and yellow. Remember to lighten up the color to a pastel, you will need to add white gel food coloring.
Fill each of the piping bags with their respective colors and seal off the open end.
Cut the tip slightly and test how the icing flows out the bag. Remember to cut a small hole in the tip first, then gradually make it larger. If you cut too much off at once, you will have to create a new bag.
Once you have a flow of icing that does not hurt your hands and is easily managed, outline the cookie with icing.
With a little more pressure add icing to the center of the cookie. Use a toothpick or skewer to move the icing around on the cookie.
To speed up the drying process, place the iced cookies in front of a fan. If you own a dehydrator, place it on the lowest temperature setting and place the cookies inside the dehydrator for 30 mins, then in front of a fan for an additional 2-3 hours.
Icing will be hard to the touch when cookies are ready for the next step. The drying time can take anywhere from 2-6 hours, depending on your weather. If you live in a moisture rich area, allow for a longer drying time. If it is raining, allow for an extended drying period.
After the icing has dried, use the Pink Wilton Food Writers to write your love notes onto the cookies. The pink is the closest to mimicking the actual Conversation Heart cookies, but any color writer will work. Edible food markers will dry out faster than a regular marker so please keep the tops on when not in use.
And that's it! Yes, you do need patience to allow the icing to dry out but the process in itself is super easy, right? Although these conversation heart cookies are perfect for Valentine's Day, you can customize your messages for birthdays, bridal showers, proposals or wedding anniversaries. Have fun and enjoy!