How to Make The Most Amazing Valentine's Day Sugar Cookie Box
Valentine's Day sugar cookies are always a welcome treat but what if you can turn them into edible sugar cookie boxes that reveal colorful sprinkles inside?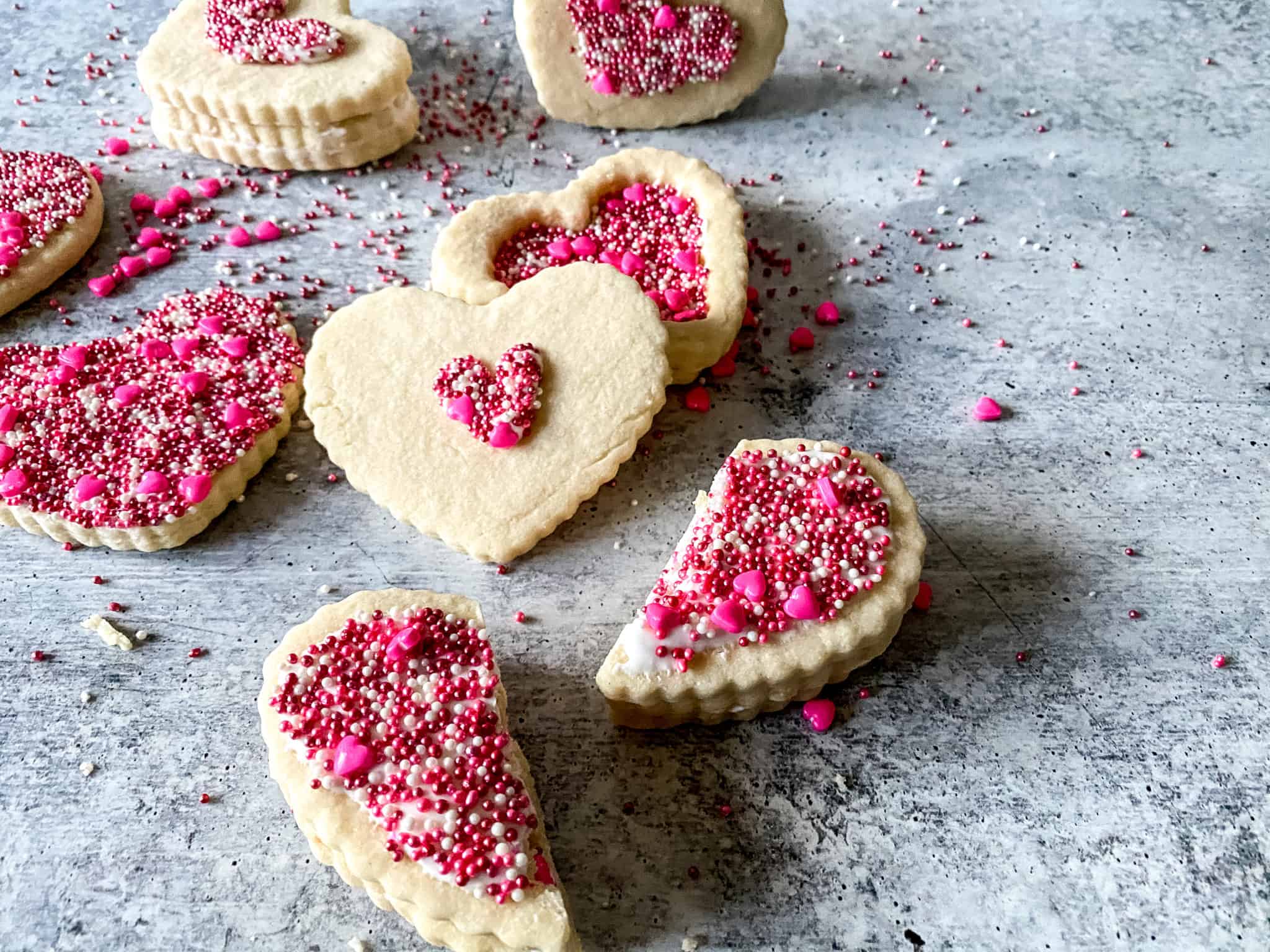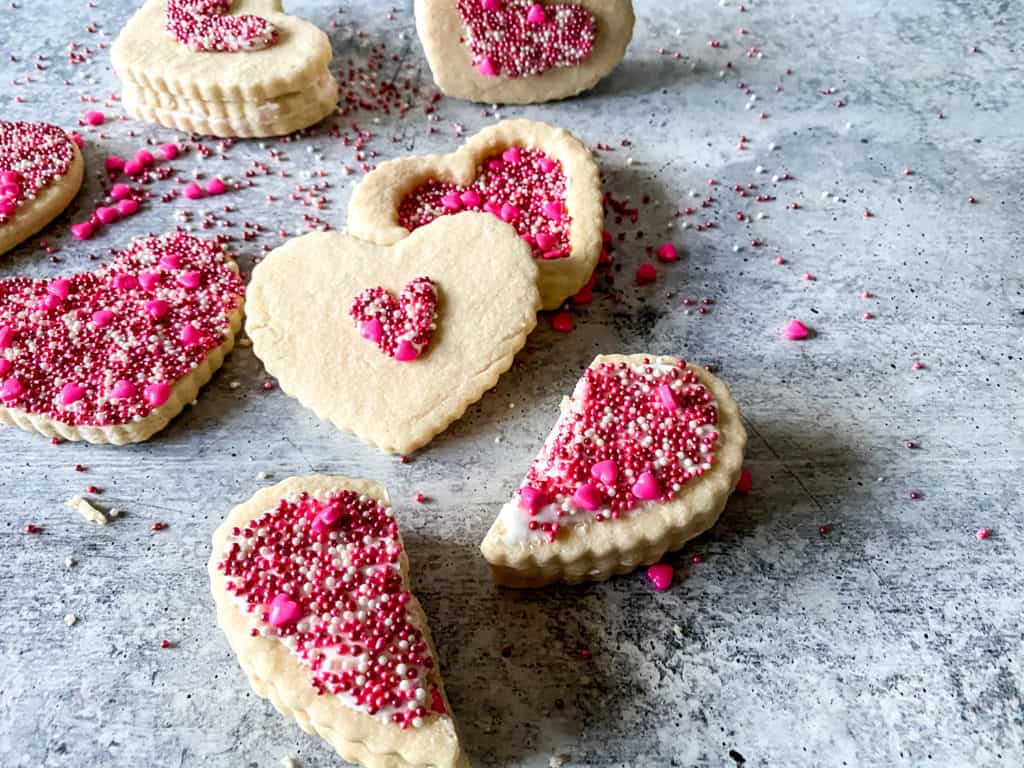 Now that I have your attention, let's make these amazing Valentine's Day Sugar Cookie boxes to surprise and delight your loved ones. Don't be scared by all the steps. The process is fairly simple, especially if you have the cookie cutters and make the cookie batter in advance. If you are short on time, substitute my no spread sugar cookie dough for a ready-made sugar cookie dough, but keep in mind that it might spread. It's not too serious of a problem, but I just wanted to warn you.
Another warning: when kids bite into these sugar cookie boxes, things can get messy because the sprinkles might fall out!
Valentine's Day Sugar Cookie Box Recipe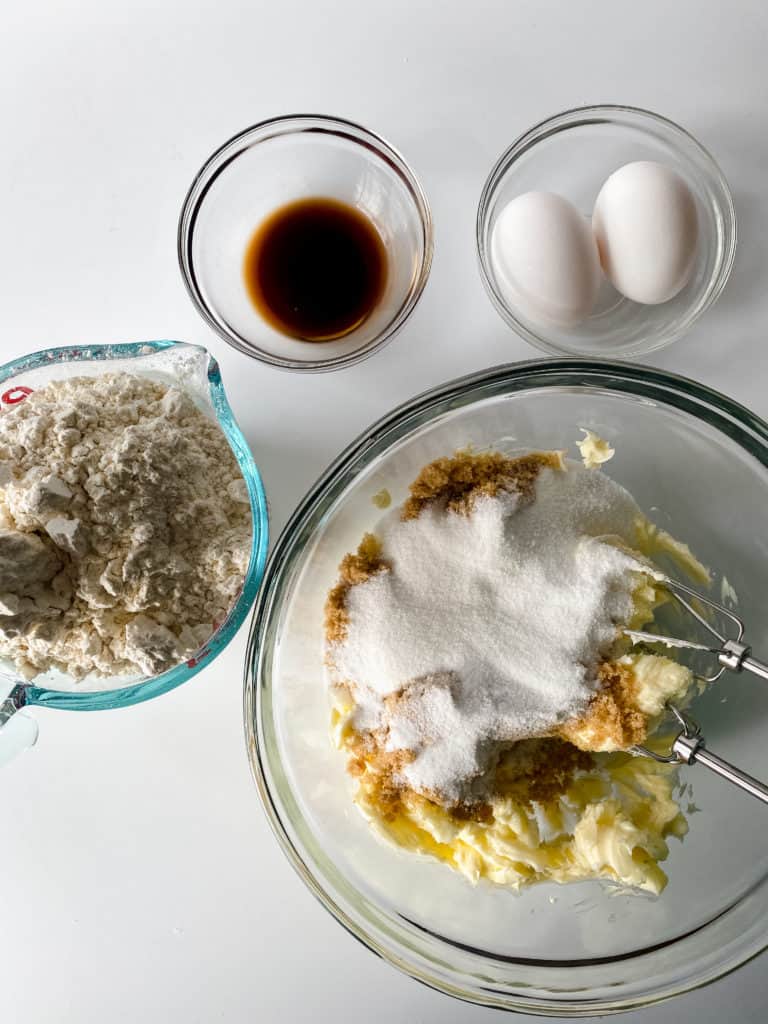 Prep time: 30 min
Baking time: 12-15 min
Ingredients
You will also need
Instructions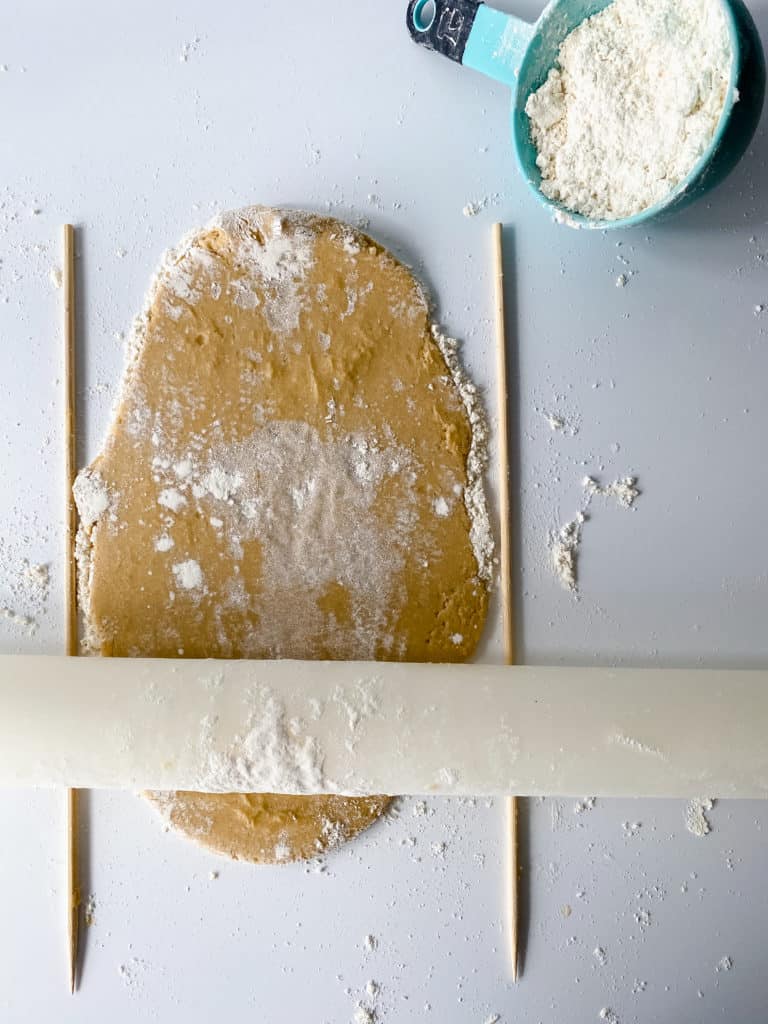 Prepare your favorite no spread cookie dough

Lightly dust your surface with flour and roll out dough to ¼ inch thickness.

Use a Joseph Rolling Pin or two skewers on either side of the dough to ensure evenly shaped cookies.

Using 2 different heart shaped cutters cut out twice as many full heart cookies as the double cut out heart shape.

To create the double heart cut out, use two identical shapes but two different sizes.

Place cut out cookie dough on parchment lined baking sheets and bake for 12 mins in a 350 F degree oven

Let cookies cool on baking sheet until fully cool (about 30-45 mins)

Prepare ½ of the royal icing recipe.

The icing should be the consistency of the thick pourable Elmers school glue.

Use a piping bag or sandwich sized ziplock bag cut a medium sized whole in the tip once you are ready to glue the pieces together,

For the stand sized heart shaped box, glue one full heart to one cut out heart.

Remove any exposed wet icing in the center and let dry for at least 45min-60 min.

For a taller cookie box glue two of the cutout cookie shapes instead of just one.
Decorate the top of your box.
You can spread icing on the top one of the full heart shaped cookies with your finger and dip into a bowl of sprinkles.
Once the cookie bottoms have dried, fill the open cavity with sprinkles.

Place the top cookie onto the bottom ones. You can either seal them with icing or not seal them. Both are still a lovely display.
More Valentine's Day sweet treats