How To Make a Pizza Tortilla Using The TikTok Viral Trend
Have you ever made a pizza tortilla wrap? TikTok once again is fueling a viral food trend: the tortilla wrap craze. Some call it a glorified quesadilla, which is never a bad thing in my book.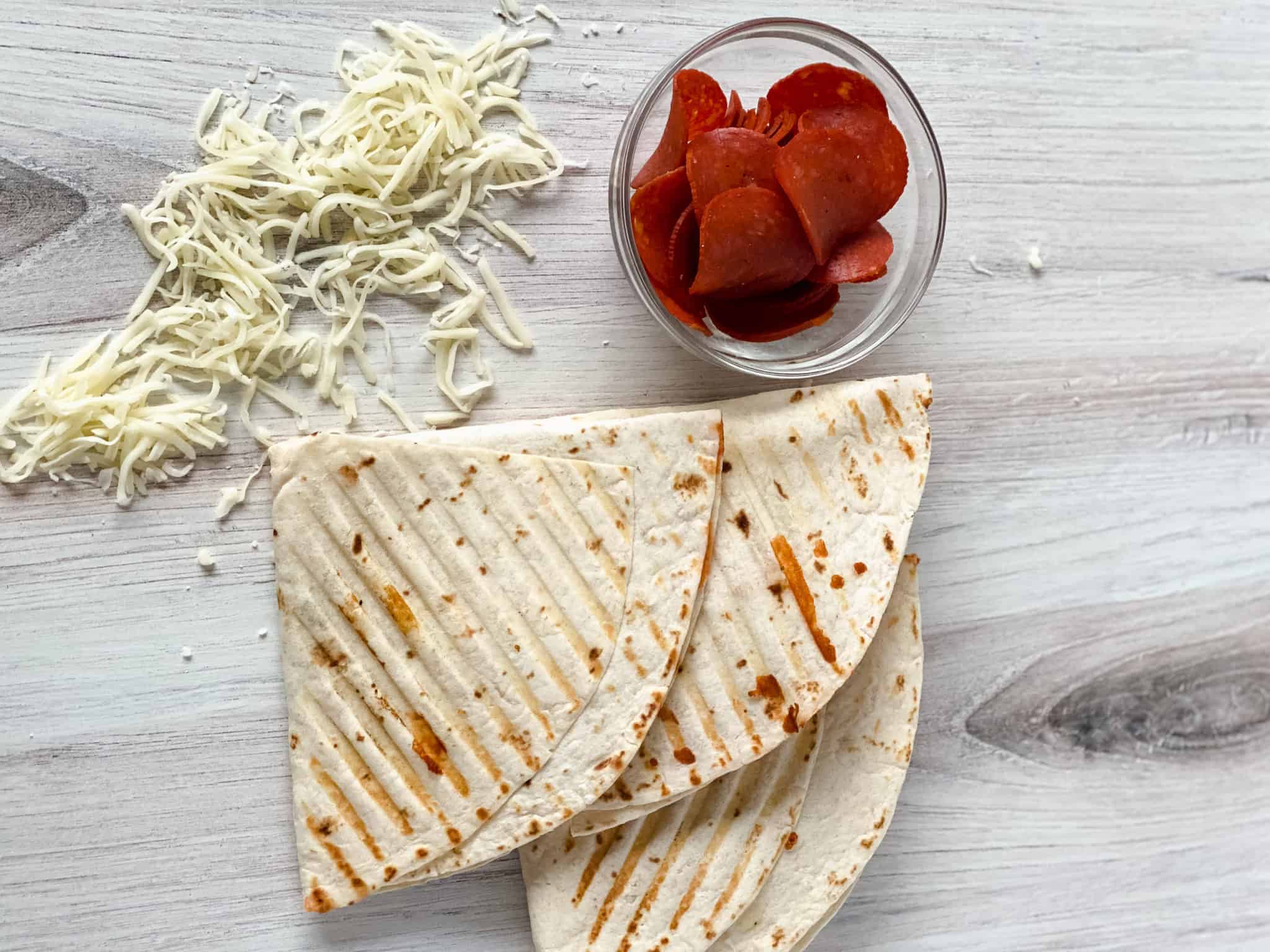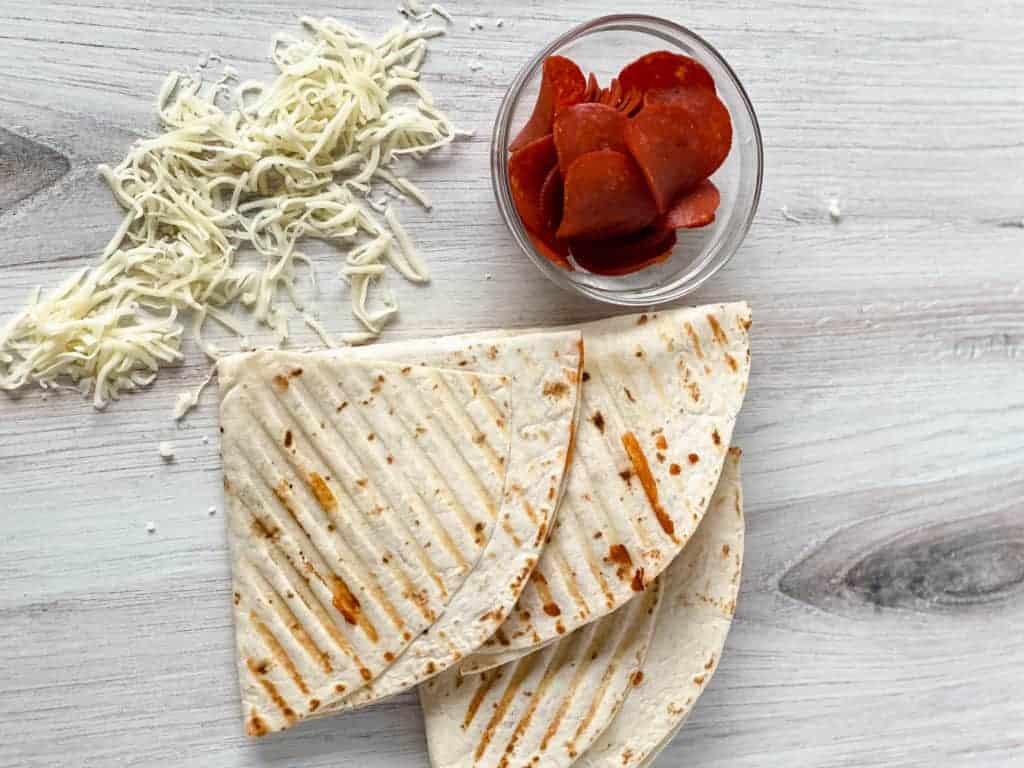 Honestly, it's a fun and simple hack that you can even use to make a delicious pizza tortilla wrap in just minutes. Tired moms welcome the hack, too, because you can make lunch or dinner simply by cutting a slit into the flour tortilla and then adding one ingredient per quadrant. Once you fold up the tortilla you heat it up on a griddle, panini press or just use a frying pan.
If you want to make your own homemade pizza sauce, I have a delicious time-saving hack. Use a 8 oz can of tomato sauce, then add a tablespoon of Italian Seasoning, 1 tsp garlic, ½ tsp salt and pepper . Stir and use on the wrap or on pizza dough.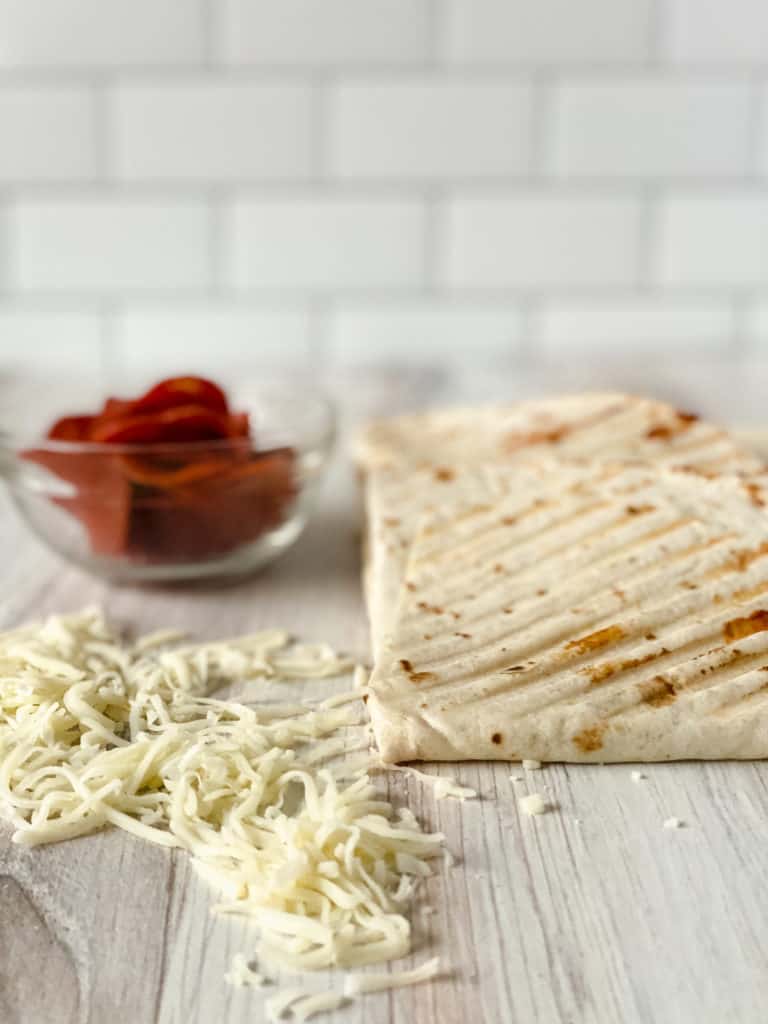 Pizza Tortilla
You will need: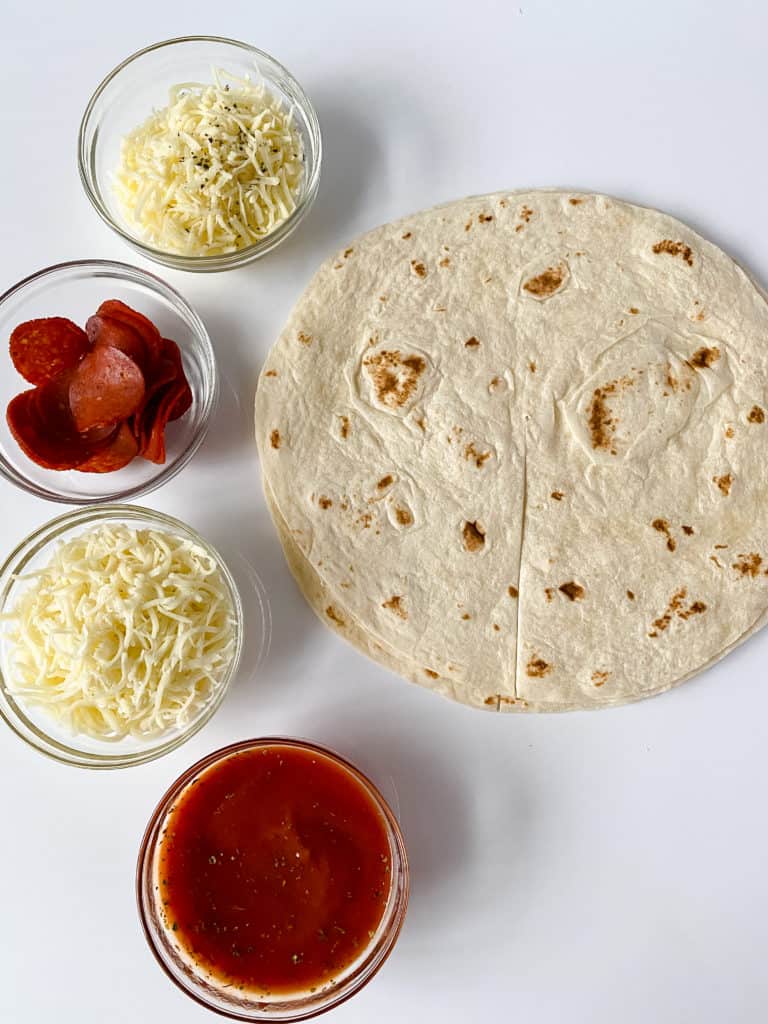 Ingredients:
Pepperoni or your favorite topping
Shredded Italian cheese mix
Shredded mozzarella blend
Pizza sauce
Instructions
Cut a large tortilla in half only on one side of the tortilla.
Envision the tortilla is in four quadrants.
Place your toppings of choice in each of the quadrants.
Fold over the first quadrant as you can see in the picture.
Fold that set over to the right.
Fold down completing the wrap.
Place into a preheated panini machine for a flatter wrap.
Place onto a griddle or frying pan with melted butter for a thicker, but toasted wrap.
If using a griddle or frying pan toast on both sides.
Cut in half and serve.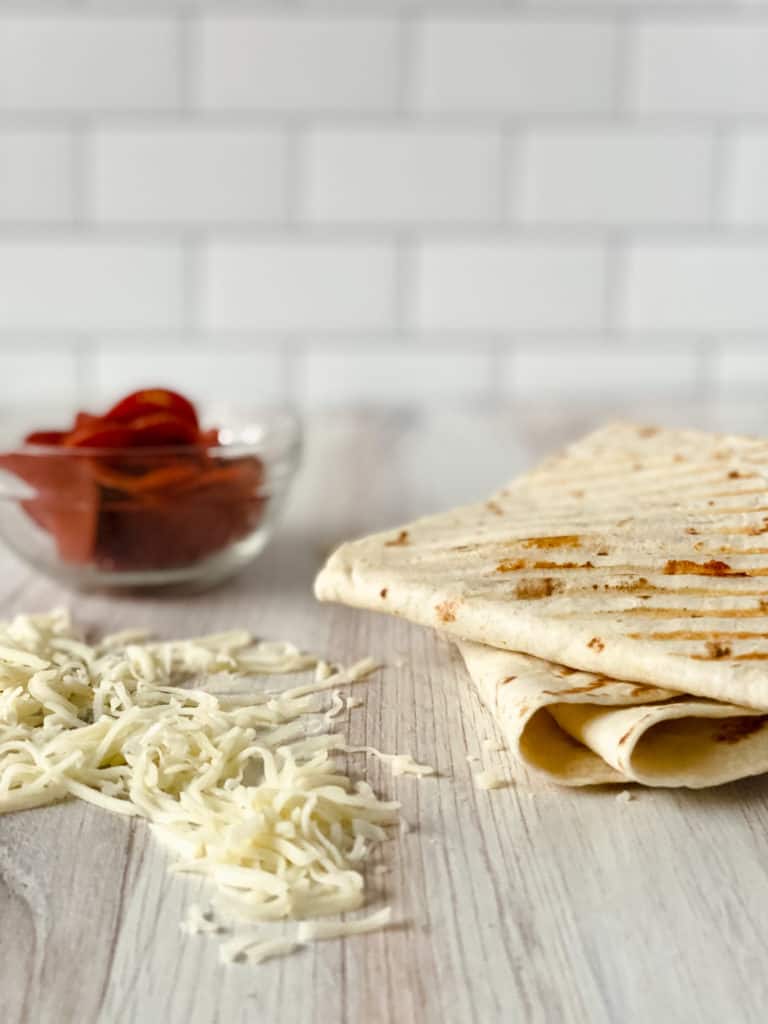 Have you jumped on the #tortillatrend bandwagon? What topping would you add?