3 Ingredient Breakfast Cookies for Busy Mornings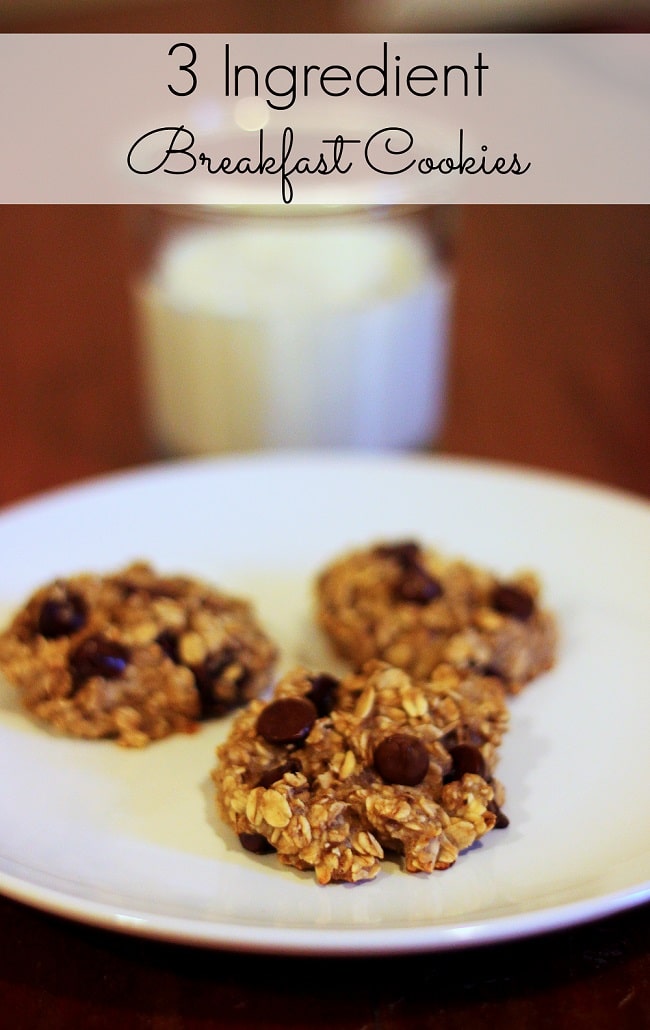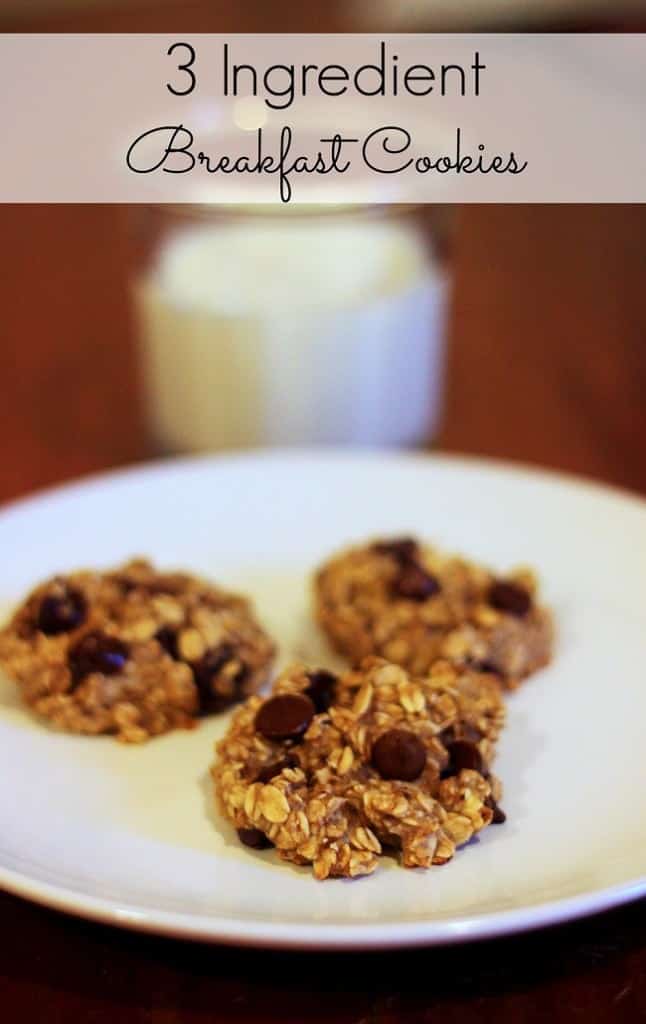 Weekday mornings at my casa are a whirlwind of loving and sometimes exasperated chaos as we rush around getting ready for the day ahead. No matter how crazy the morning is, I make sure that my children have breakfast because how can I possibly send them off into the world without eating? Unfortunately, I can't say that I am as diligent about my own breakfast habits, but these three ingredient breakfast cookies are really working for me on busy mornings.
Originally, my idea was that I would make these cookies for my kids and then they'd be able to grab and go. It didn't occur to me that I would benefit from these grab and go goodies too, which is awesome because I can't tell you how many mornings I forget to eat breakfast and by the time I realize I haven't eaten, it's after noon and I'm HANGRY, which is no bueno for anyone.
Well, enough about me and my bad breakfast habits, let's get to the cookies. You won't believe how easy this recipe is.
Easy 3 ingredient breakfast cookies
Ingredients:
2 very ripe bananas
1 cup of oats (you can use whatever kind you happen to have on hand)
1 handful of chocolate chips (this is totally optional)
Preheat oven to 350 degrees F.
Combine the bananas and oats together, as in mash them up and mix them all together. If you find that the mixture is too runny, add some more oats.
Add a handful of chocolate chips.
Drop mixture onto a parchment lined cookie sheet by the spoonful and bake for 15 minutes. That's it!
The beauty of these "cookies" is that they are basically banana oatmeal in the shape of a cookie. If you don't want to add the chocolate chips you don't have to, and then they would just be two ingredient cookies. You can also get a little jiggy with it and add things like cinnamon or nutmeg for a flavor bonus.