DIY Nail art inspired by The Muppets
Nail art is still a huge trend and fans are always looking for new ideas. We found these great DIY nail art tutorials inspired by Muppets Most Wanted, to inspire you to try these fun manicures at home. Just follow the steps shown in each picture. It's that easy!
Kermit's collar nails tutorial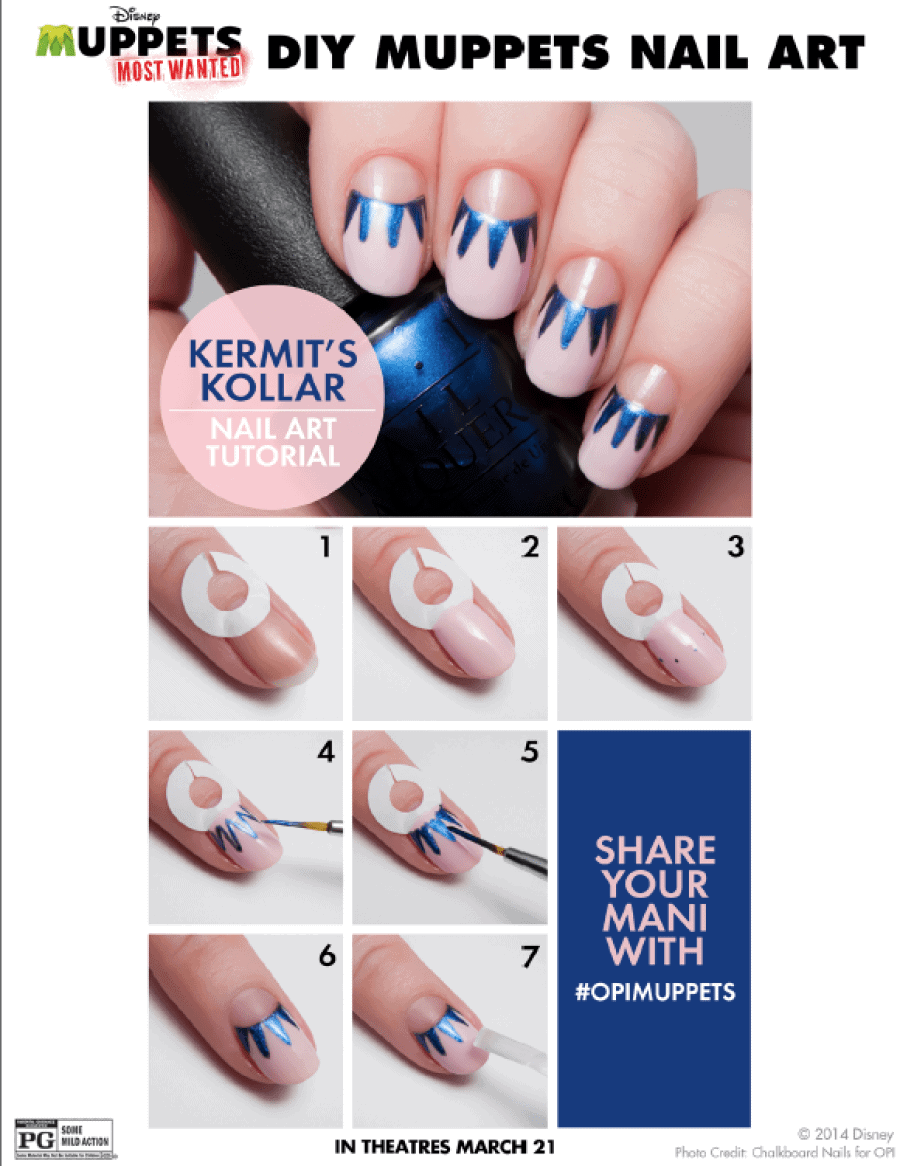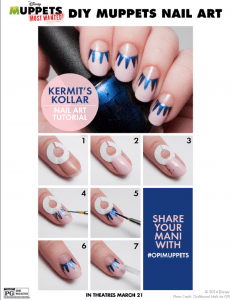 Interpol 'Stache nail art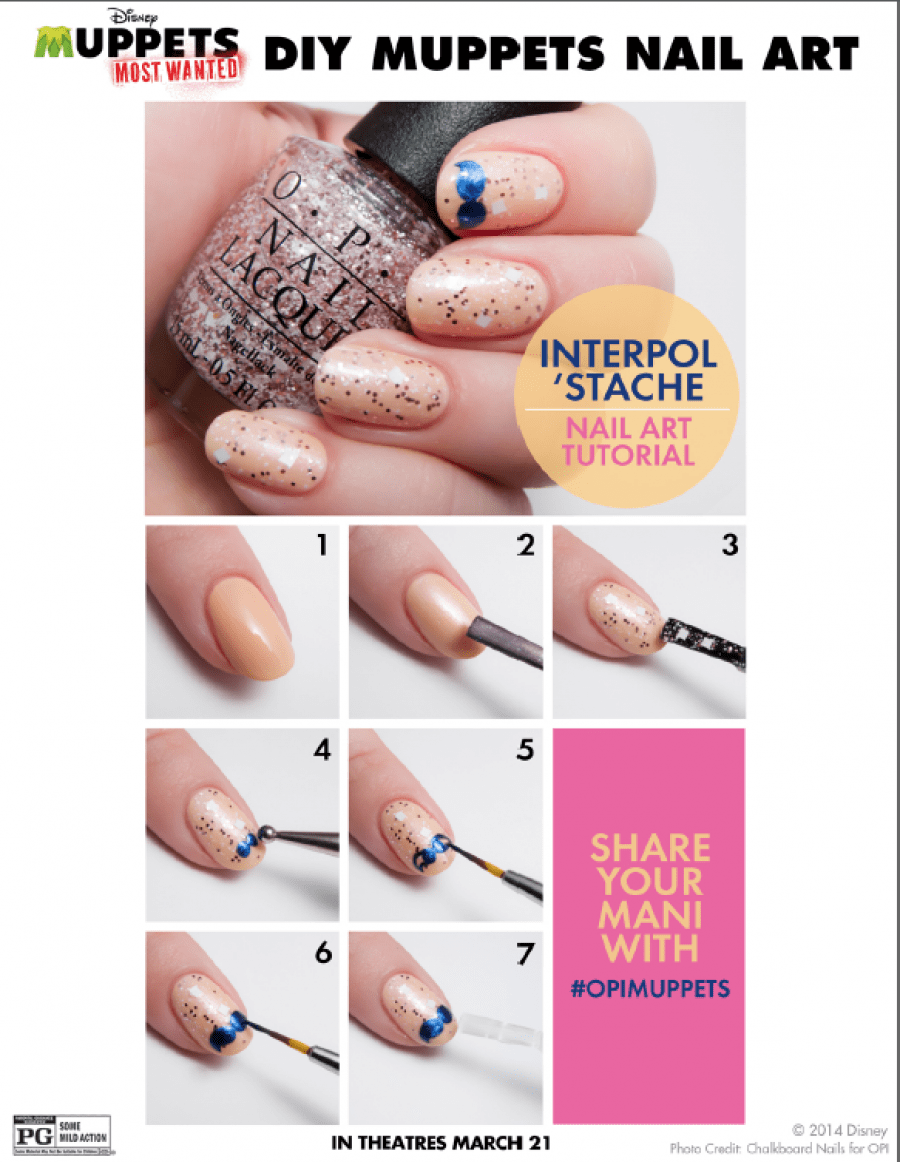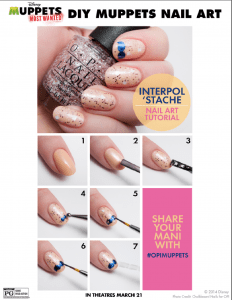 More fun Muppets Most Wanted activities
Disney's "Muppets Most Wanted" takes the entire  gang on a global tour, selling out grand theaters in some of Europe's most exciting destinations, including Berlin, Madrid, Dublin and London. But mayhem follows them overseas, as they find themselves unwittingly entangled in an international crime caper headed by Constantine—the World's Number One Criminal and a dead ringer for Kermit—and his dastardly sidekick Dominic, aka Number Two, portrayed by Ricky Gervais. The film stars Tina Fey as Nadya, a feisty prison guard, and Ty Burrell as Interpol agent Jean Pierre Napoleon.
If you're looking for free printables, coloring sheets are more fun inspired by the latest Muppets movie, here are a few links to keep your kids entertained: