A Soft Romantic Look Perfect For Romance, Even If You Avoid Red Or Pink!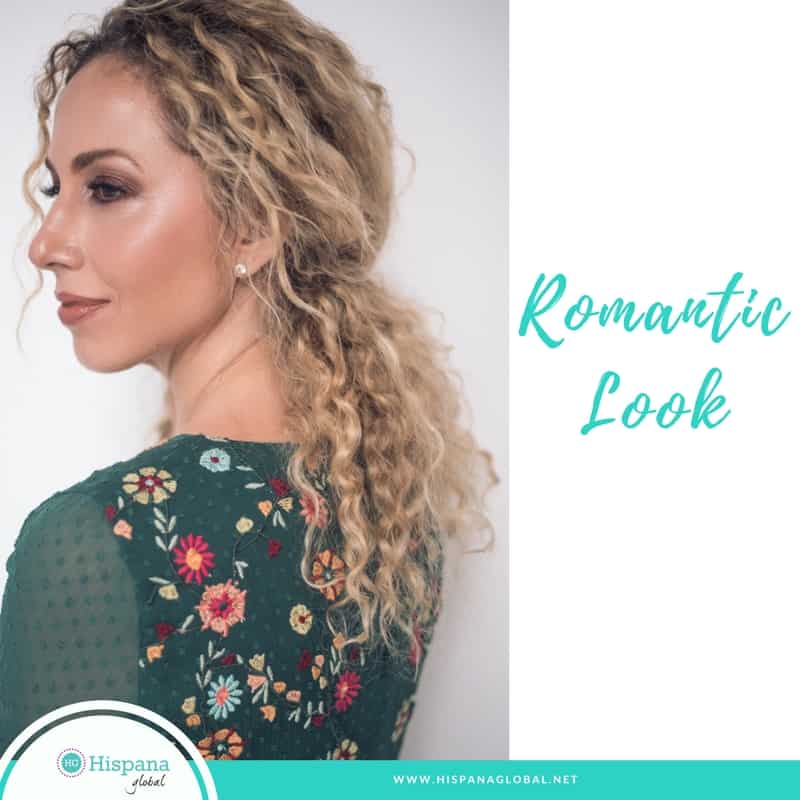 For some reason, most think of red or pink when we are trying to do a romantic look. Whether you're looking for ideas for Valentine's Day or a date night, there are many options if you're not a fan of those colors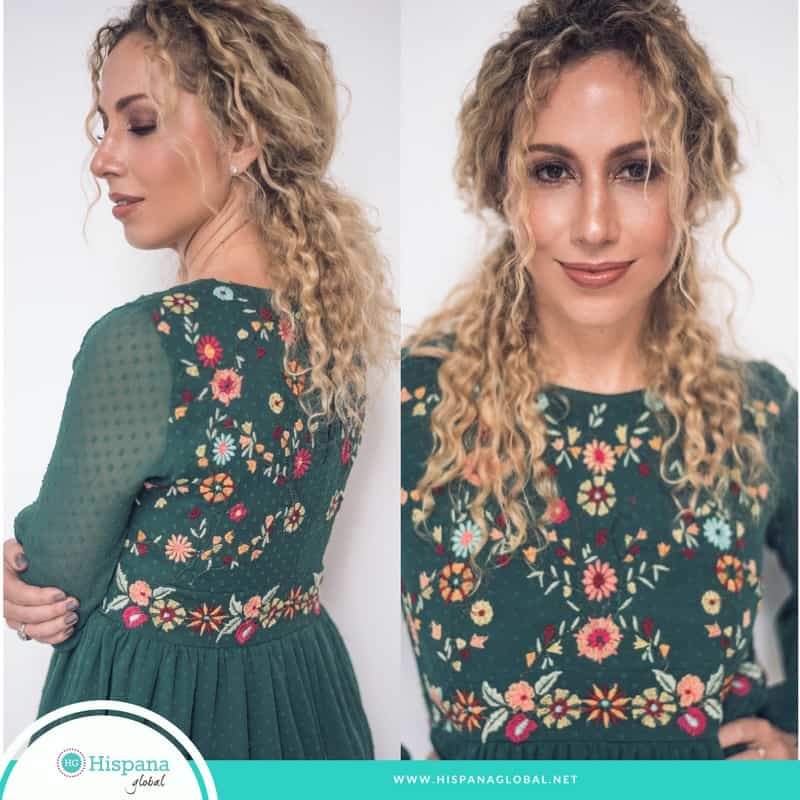 . Instead of thinking of a specific color palette, envision what makes you feel feminine, pretty or simply great.
For this look, we went with a soft and bohemian look. The green dress is embroidered with flowers to give it capture that vibe. It's a great choice for any romantic date!
How to achieve a romantic and bohemian look perfect for a date night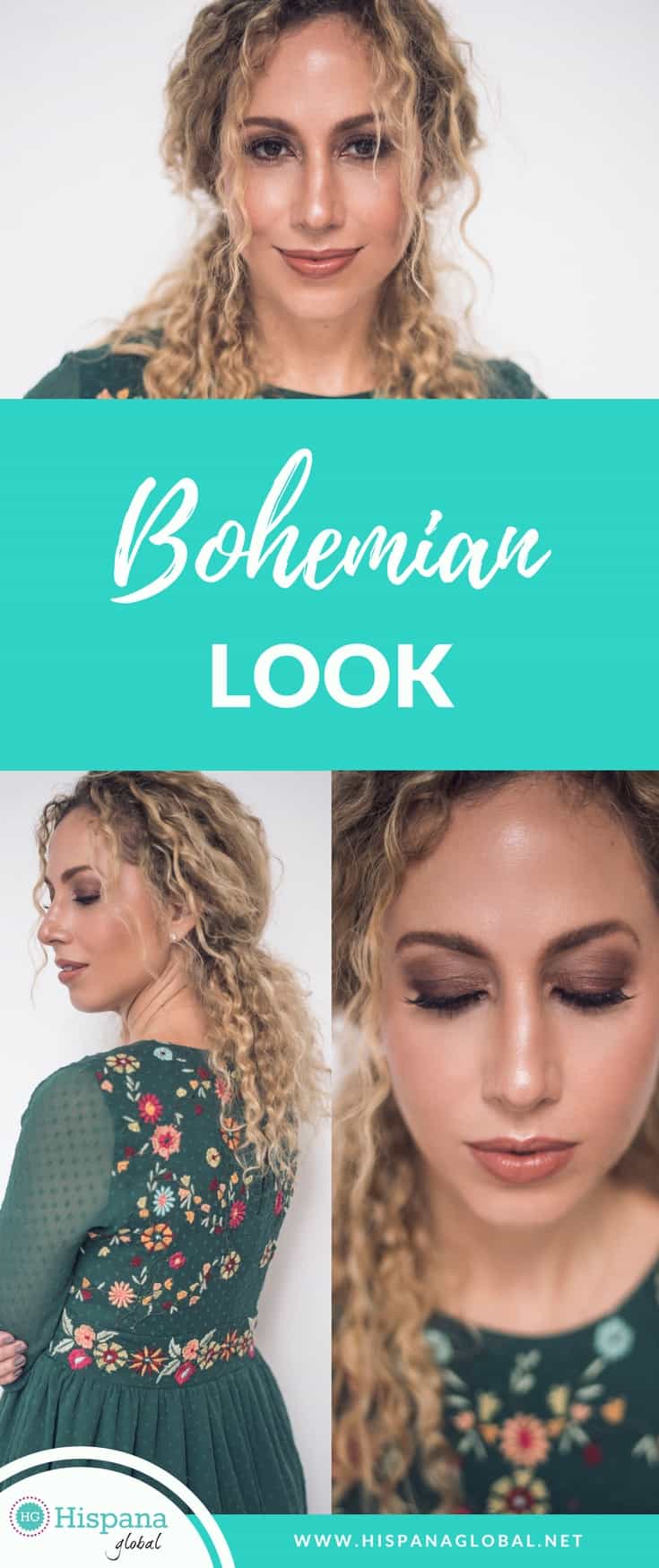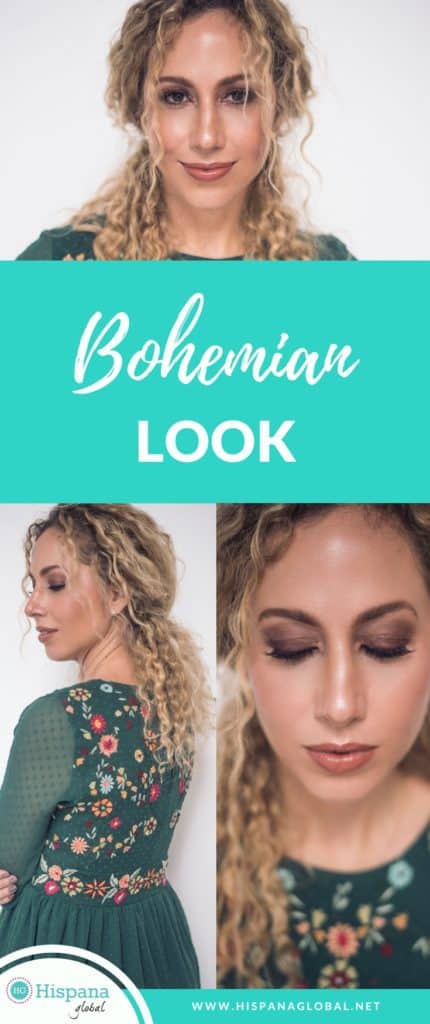 Hair frames your face, so it's also a key element in this romantic look. A half up hairstyle gives you an air of softness, and it's a great option for all kinds of hair. If you have curly hair like mine, make sure to apply a leave in conditioner or curl shaping cream before you dry it to help define your natural curls.
For makeup, don't overdo it, especially when you're aiming for romance. Focus on glowing skin, lashes and a natural lip. In this case, makeup artist Flor Lugo used a highlighter and a contouring palette to make sure skin reflected light. After using brown eyeshadow, she also applied artificial lashes and two coats of mascara to draw more attention to the eyes. For a long lasting lip, use a lip liner not only to outline your lips but also fill in the color. Then apply gloss or leave as is for a matte effect. You may also apply a lip sealant if you want color to last all night long, but for some it might be too drying.
If romantic or boho chic is not your style, other options might suit you best. If you're edgier, opt for a smokey eye (yes, you can still get away with that!), or perhaps you prefer a golden goddess look. We have several makeup tutorials here on the blog or on our YouTube channel. Make sure to check them out!
Photos: Juan Hernandez
Makeup: Flor Lugo
Dress: Zara
Production assistant: Almudena Romero