New Muppets Most Wanted Free Printable Activities
Disney's "Muppets Most Wanted" already hit theaters and we have really cool stuff for the entire family. If you love The Muppets, and your kids do too, these free printable activities from Muppets Most Wanted will make your day.
Disney's "Muppets Most Wanted" takes the entire  gang on a global tour, selling out grand theaters in some of Europe's most exciting destinations, including Berlin, Madrid, Dublin and London. But mayhem follows them overseas, as they find themselves unwittingly entangled in an international crime caper headed by Constantine—the World's Number One Criminal and a dead ringer for Kermit—and his dastardly sidekick Dominic, aka Number Two, portrayed by Ricky Gervais. The film stars Tina Fey as Nadya, a feisty prison guard, and Ty Burrell as Interpol agent Jean Pierre Napoleon.
If you want to keep your kids entertained at home, just click on each image below, print and have fun! If you want to learn how to draw Kermit, Miss Piggy and other beloved characters, check out our tutorials here.
Color your own "Wanted" poster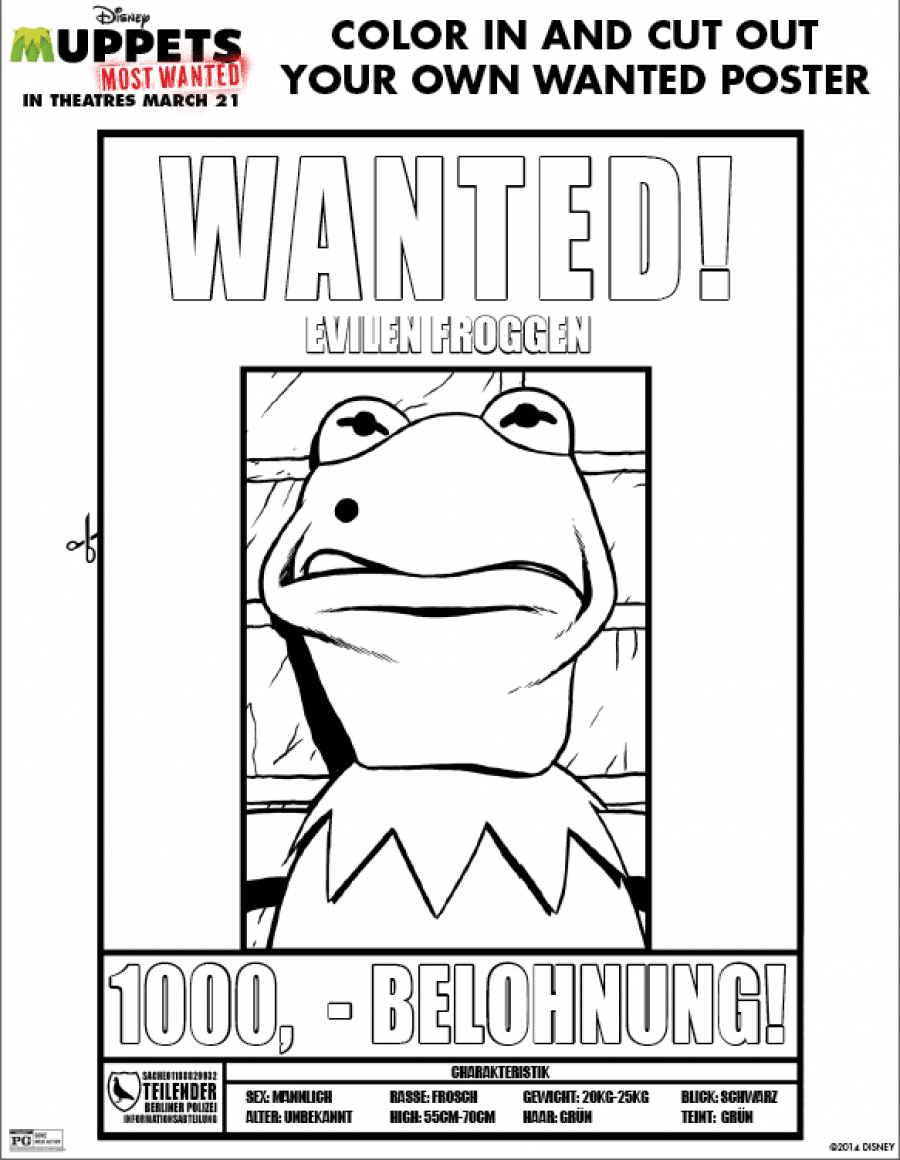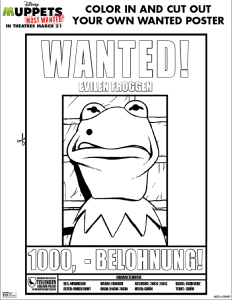 Have fun with Gonzo's maze and send a postcard
Disney's "Muppets Most Wanted" is directed by James Bobin and produced by David Hoberman and Todd Lieberman. Bobin wrote the screenplay with Nicholas Stoller, who is also executive producer with John G. Scotti. it features music from Academy Award®-winning songwriter Bret McKenzie. Are you planning on watching it?