11 beauty essentials to help you look your best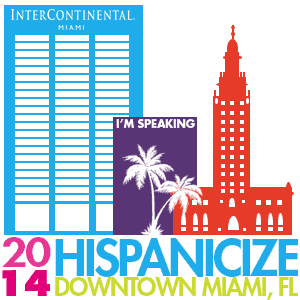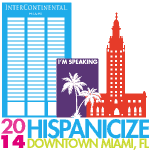 As I was preparing for an extremely busy week, I realized which beauty essentials will help me look the best I can once Hispanicize -the biggest Hispanic event in the US that brings bloggers, agencies, brands, musicians, filmmakers, journalists and social media influencers- officially begins. Part of my job is to look professional and put together, but time will be at a premium as I juggle meetings, speaking engagements, networking and different brand events, so constantly retouching my makeup is out of the question.
Even if you're not attending a huge event such as Hispanicize, which expects over 1,200 attendees, it's always useful to know which beauty products can help you look your best without having to worry about smudges, or whether you can sneak off to the bathroom to reapply your makeup.
11 beauty essentials
Here are my go-to products when I need to look put together all day and won't have time to reapply my makeup or do my hair:
CC or BB cream with SPF: CC and BB creams are the best because they are multi-taskers. Use them as primer, SPF and even to give you some color or smooth out your skin tone.  Some of my favorites: CC cream de  Clinique (I'm addicted to it),  BB matte from Dr. Brandt, Double Wear All Day Glow BB from Estee Lauder, Mary Kay, L'Oreal and Naked Skin BB by Urban Decay.
Concealer: a great concealer can make a huge difference because it takes care of undereye circles and any last-minute break outs. Brands I love: Bobbi Brown, Clé de Peau, L'Oreal Paris True Match Crayon Concealer y Laura Mercier.
Eye shadow in earth tones: neutral, earthy tones are great when you'll be running from one place to another, because you want to look your best but not really call attention to your makeup. Some of my favorite eyeshadows: Bobbi Brown Bronze Eye Palette, Estee Lauder Bronze Goddess The Nudes, Clinique All About Shadow 8 Pan Palette, Neutrogena Crease Proof Eye Shadow in Stay Golden or Lasting Taupe.
Eyeliner that won't smudge: gel-based eyeliners are the best option when you need to define your eyes without worrying about smudges.  There are many great options, such as Bobbi Brown, L'Oreal or Mary Kay. They really last all day! If you prefer liquid eyeliner, try Blackbuster by Infallible from L'Oreal Paris which is super easy to apply since it works like a marker and even allows you to do a foolproof cat-eye.
Mascara that doesn't clump or flake: I always rely on black mascara, although many makeup artists recommend a brownish black. There are great options for all kinds of options but these are the ones I really like: Sumptous Infinite from Estee Lauder, Pretty Powerful Mascara from Bobbi Brown, Voluminous Million Lashes Excess from L'Oreal Paris, Flamed Up Mega Curl from Covergirl and Mary Kay Lash Love.
Hydrating lipstick: a moisturizing lipcolor can be a lifesaver when you're exposed to air conditioned rooms or won't have time for touchups. These lipsticks rock: True Dimensions lipstick from Mary Kay, Aerin, Bobbi Brown and Colour Riche Balm from L'Oreal Paris. If you want more intense color, the new  Art Sticks from Bobbi Brown are simply great and won't dry out your lips.
Blush: I prefer oil-free powder blushes for their staying power.  My favorites blushes: Nars, Clinique Cheek Pop, Bobbi Brown and Blush Subtil from Lancôme Paris.
Color less loose powder: my skin gets shiny but I don't like to apply layer upon layer of makeup. That's why I've learned to use a colorless loose powder that gets rid of excess shine but doesn't look like anything.  Personal favorites: Make Up For Ever and Mary Kay.
Anti-frizz hair products: frizz is nobody's friend, whether you have straight, wavy or curly hair. These products help me keep frizz away: aceite Elixir Ultime from Kerastase,  L'Oreal OleoTherapy,  Frizz Ease hair serum from John Frieda (it's a classic),  Matrix Exquisite Oil in Monoi Oil Blend, Dove Pure Care Dry Oil and the Sleek It hair cream from L'Oreal Paris.
Makeup remover wipes: every night you need to take off your makeup. It's a must. However, when you're tired, the easiest way is to use a makeup remover wipe.  I rely on Neutrogena and Aveeno makeup removing wipes.
Water. When you forget to hydrate your body, your face will show it. So, make sure to drink enough H2O!