New Monsters University Free Activity Sheets
As kids end their school year, parents are searching for more ways to keep them entertained and now you can simply print these cute and fun Monsters University free activity sheets.
The first printable activity is a memory game. Just print at home and cut. If you allow your child to use scissors, just make sure they use one with rounded edges or safety scissors. I suggest laminating the printed sheets before cutting the squares, so that way you can play the memory game over and over with your kids.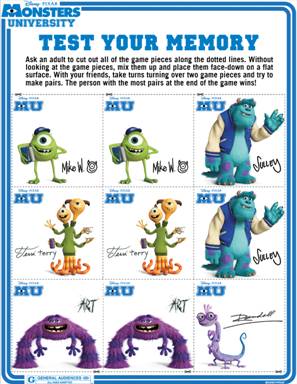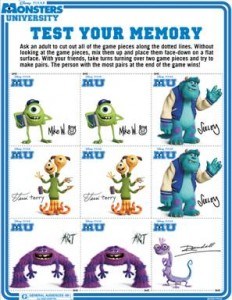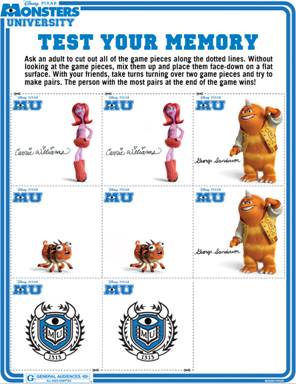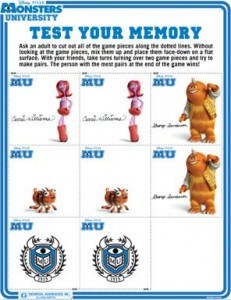 The second activity is great to stimulate your child's creativity. Have him or her design a school crest after printing out the activity sheet. Some children prefer copying a sample, so you can use the Monsters University school crest for that.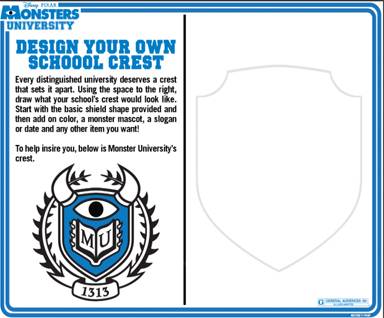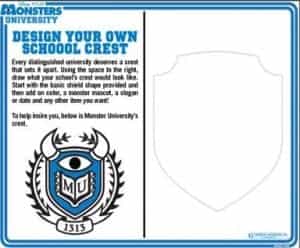 Want another free Monsters University activity? Just print this fun Archie on the loose! game. Just print, cut and pin the badge on Archie the scare pig.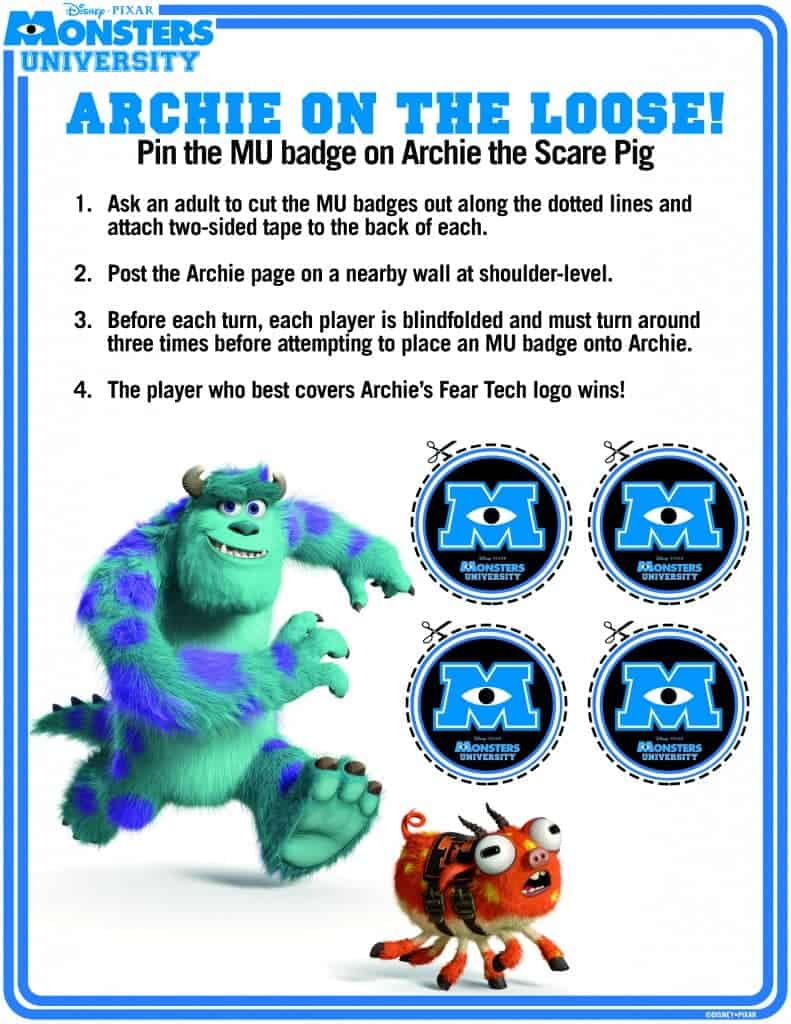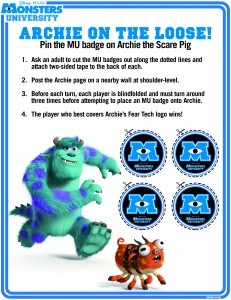 Monsters University opens June 21st in theatres and shows Mike Wazowski's (voice of Billy Crystal) lifelong dreams of becoming a Scarer are derailed during his first semester at Monsters University when he crosses paths with hotshot James P. Sullivan, "Sulley" (voice of John Goodman), and their out-of-control competitive spirit gets them both kicked out of the University's elite Scare Program.